A look back over 2010, a specimen hunters diary
Terry's Travels
A look back over 2010, a specimen hunter's diary
As I sit here preparing to write this article, I can see my lough boat in the garden through the side window, and to my dismay, it is still almost un-recognisable, covered in ten inches of snow, as indeed, is the rest of the country. The last of the rivers have finally frozen over and the thought of heading to sea is a daunting prospect, especially towing a large boat in these treacherous conditions.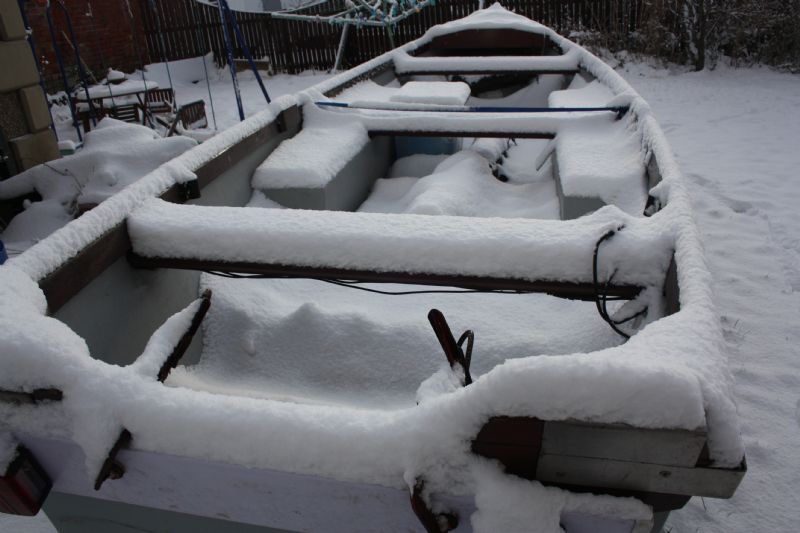 In short, as my articles are mostly based on recent angling trips, I have finally run out of photographs and adventures to describe and write about. When Mother Nature decides to kick back now and then, there is little that can be achieved, apart from spending the time tying flies, rigs, servicing rods and reels and basically preparing for the season ahead. As a "get-out" clause, I thought I would have a look at how 2010 has passed, did it meet the angling expectations I had hoped for, and to try to put things into perspective for this new year of 2011.
There is no question that our climate is changing as each year passes. Throw the usual problems of pollution, illegal activities; commercial over-netting and poor management into the equation and without doubt, the challenge of catching quality fish in Ireland becomes harder throughout each consecutive season. To prove this, simply check the Irish Specimen Fish Committee reports over the last ten years. Rarely have they had the need to raise specimen fish weights, but worryingly, are forced to reduce qualifying sizes of species, as large fish and numbers of them become almost impossible to target. Species such as common skate, monkfish, undulate rays and freshwater eels have been taken off the list completely, as they are pushed ever closer towards extinction by the commercial sector. The blue shark proved elusive, no doubt due to the huge increase in the commercial mackerel quota. If these go the same way as the herring, we will all be in severe trouble! This is all gloomy to say the least and action must come now rather than later, something we all need to provide input into, in order to bring about this required change.
However, this is one gloomy observation from my diaries of 2010. On the positive side, and to almost contradict the previous paragraph and the poor state of our freshwater and saltwater stocks, I had one of my best specimen catching seasons to date! Trying to find reason to this requires some understanding of specimen hunting. The art of targeting large fish on a consistent basis is being in the right place at the right time, with ideal conditions using the correct bait or lure on balanced, capable tackle, and mix all this with a huge helping of luck. Some will say that the more you fish, the luckier you become! I find have to fish on far more occasions for much longer, to achieve the same results as years past.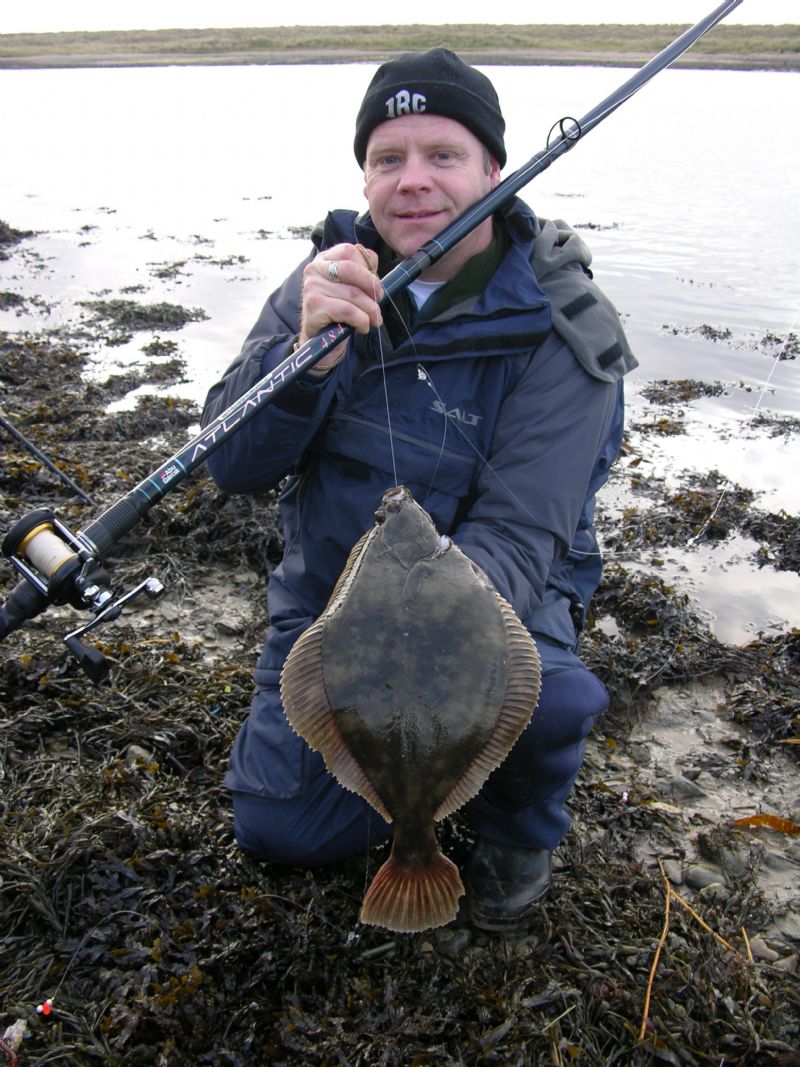 A specimen Flounder an ounce under 3lbs
Over the years, so many factors fall into place that either helps or hinder the pursuit of that "fish of a life-time". Many seasons have passed where, if all had gone to plan, the specimen tally would be un-believable, but that's life as they say. Other seasons, it seemed anything that could go wrong, did, and the catch rate dropped to pathetic levels. 2010 thankfully gave me more right days than wrong, with many memorable catches and photographs to look back over, along with new angling acquaintances that make life's short journey that much richer.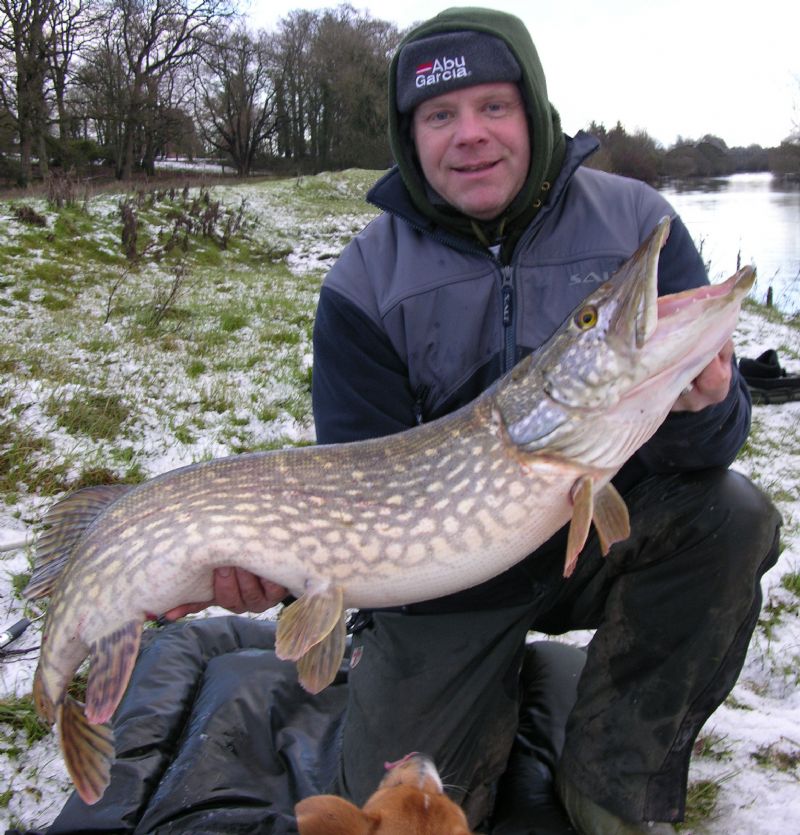 Thankfully, I never allowed the snow to put me off, landing this winter 24lb female
My year of 2010 began with a flounder trip, under the guidance of Des Chew and Ian Mulligan. With their knowledge, the right place, right time scenario fell into place and I had my first specimen flounder and started the year on a high. This was followed by a cracking mid-twenty river pike a week or so later, which made the previous eight blank sessions on the venue seem irrelevant. My first sea trip of the year produced a thirty pound tope and three specimen spurdogs, along with a specimen blackmouthed dogfish for my good friend Dessy Young. Trips were going right, and it was still only January.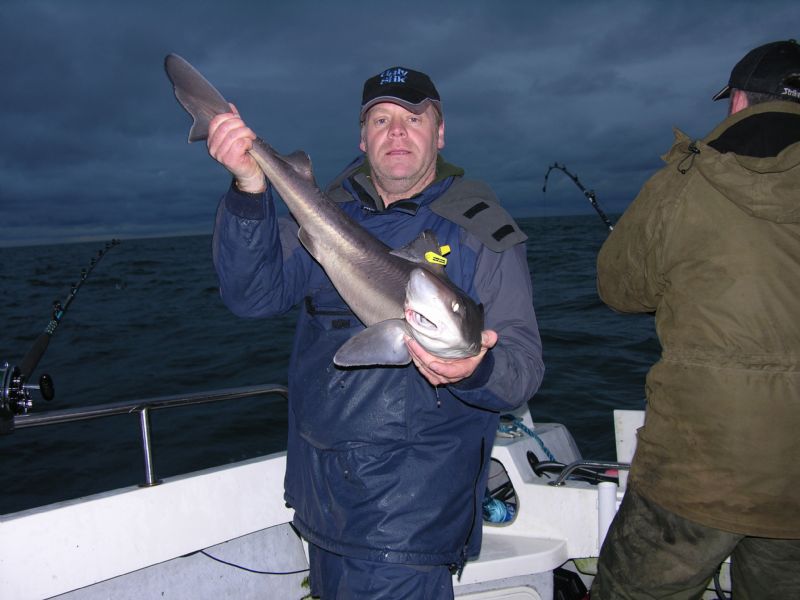 Spurdogs were reasonably plentiful on the North-east coast in 2010
February passed un-eventfully; the windows of opportunity were numbered as the weather broke down further, but March proved successful. The cold air was punctuated by an end of winter storm that raised the temperature a few degrees and importantly provided enough surface water disturbance to mix much needed oxygen into the shallow lakes. The carp responded accordingly, and a three day session down in Cork gave Sid Kennedy and I something in the region of thirty specimen fish, including a pair bang on twenty pounds, the largest recorded for the year.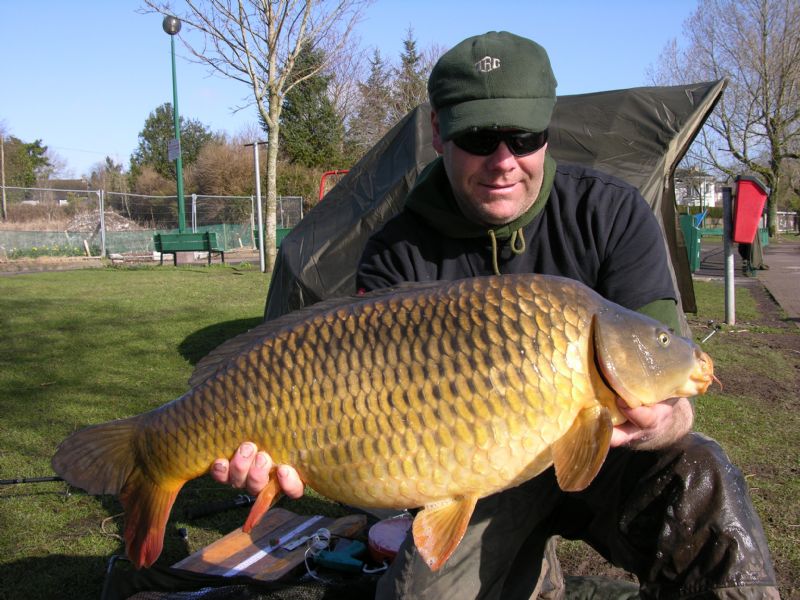 A fit 20lb Common, largest recorded in 2010
A trip in April that stands out was an invite to a potentially large fish water in search of pike. This was for a DVD production with angling journalist David Wolsoncroft-Dodds. Seventeen pike came my way on that session, averaging 7-10 lbs, un-fortunately no monsters. A failed specimen attempt but it certainly did not detract from a very enjoyable day in great company. This is the start of the busiest time of the season for a specimen hunter, and with so many avenues to explore around the country, it would be lovely to have eight weeks of April and another eight weeks of May! Time, money and commitments won't allow enough angling freedom and inevitably, choices have to be made. Will it be giant roach, or my favourite coarse fish, the gentle tench? Maybe bream are worth a shot, I haven't targeted them in earnest for a couple of years! Sea trout at Lough Currane is so tempting, and then there is the twaite shad in such beautiful surroundings on the River Barrow!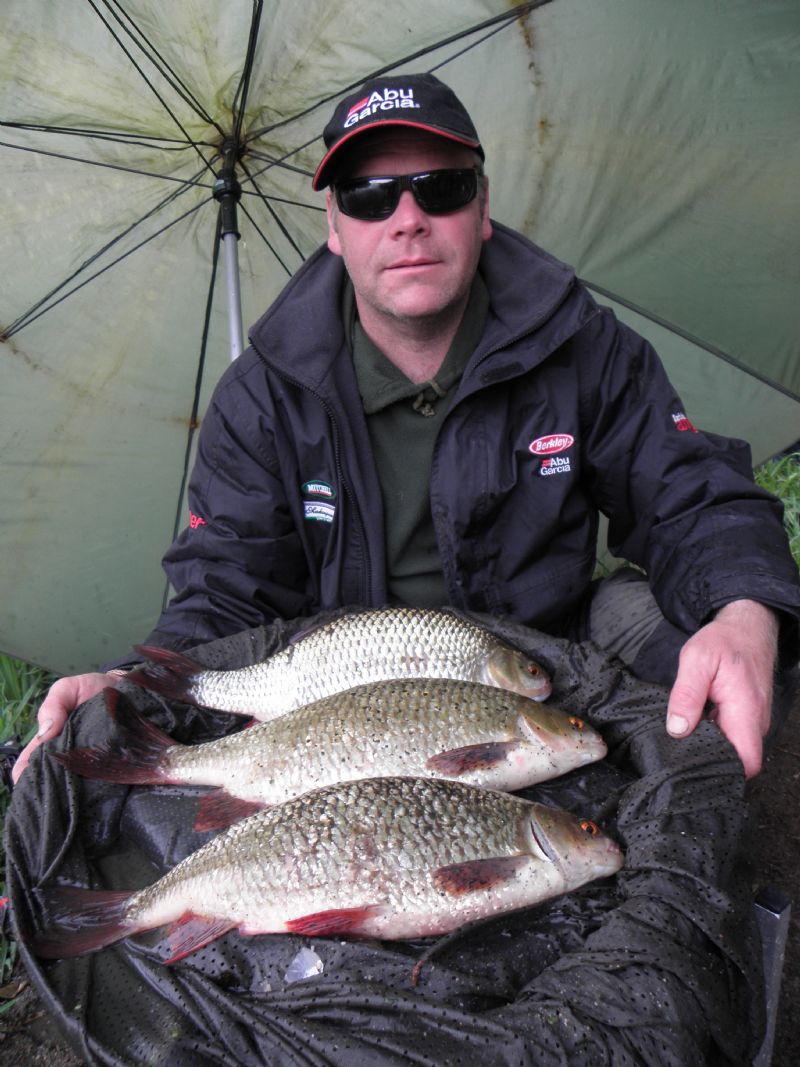 Huge Roach and a Roach-rudd Hybrid
Roach won the toss of the coin this year, and with spectacular results, landing nine fish around the three pound mark. This was after a time-consuming and prolonged pre-baiting session and several blanks, but the rewards usually out-weigh the efforts and those inevitable hard knocks when the fish win on occasion! My diary tells me that three trips to Monalty for hybrids gave me nothing in return, a result of clear cold nights that offer little chance of success, when the BBC forecast gave overcast and warm! Two sessions on Ballyhoe teased me with a tench, two ounces under six pounds, just shy of specimen, proving that on these occasions, it was right place, wrong time!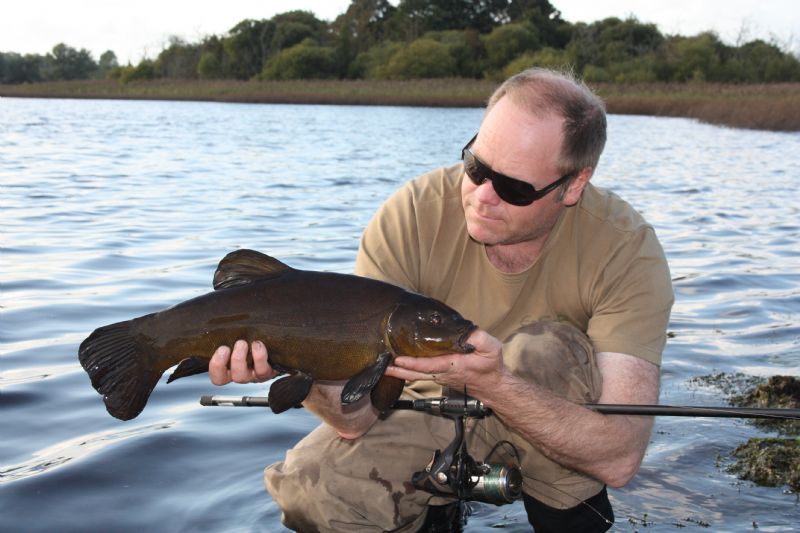 Not a specimen, but any Tench is a delight to catch
A hastily organised trip to Wexford in search of smoothound, bullhuss and tope provided plenty of rod-bending action using up-tide tactics, nothing huge but great fun amongst excellent company. I bounded from here to Ballycastle in search of large female blondes (of the ray variety) and amongst seventeen fish landed my two largest of twenty two and twenty three and a half pounds coming desperately close to the specimen barrier. Commercial Clam dredging a week later destroyed any future efforts to better this.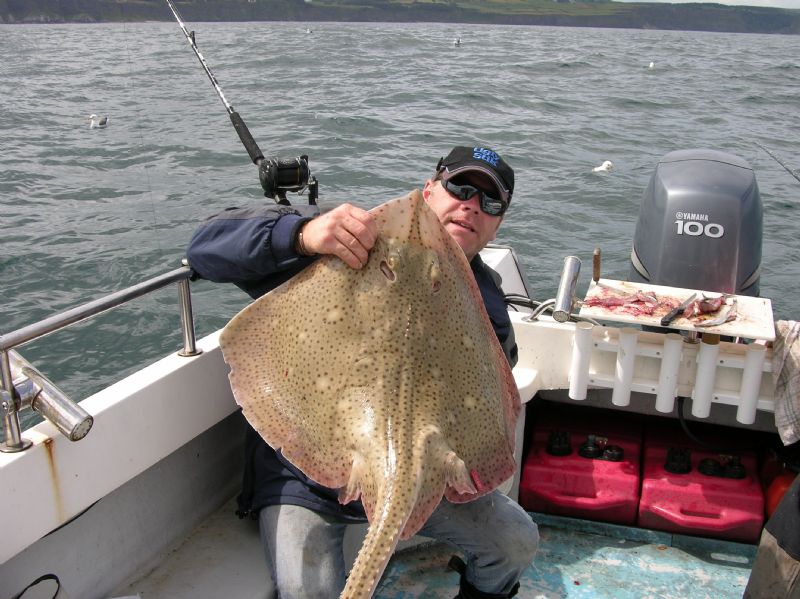 So close! At 23.5lbs, my personal best Blonde Ray
With just enough time for a trip to the River Barrow before the eagerly anticipated Predator Tour, I managed to "winkle out" five or six specimen shad amongst a thirty fish tally. The area and people around St.Mullins are a shot of goodness in the arm for anyone visiting the area, and I always try my best to spend a few days here each year.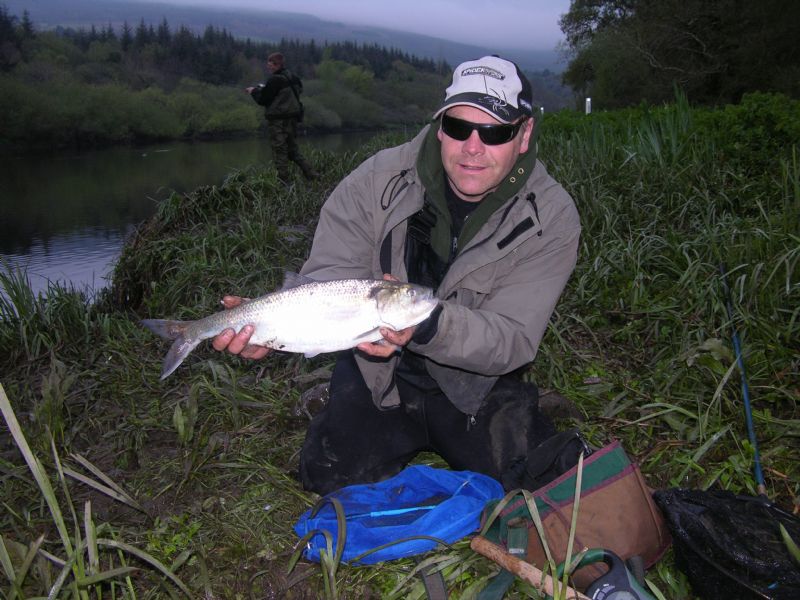 A specimen Twaite Shad, so much fun on light spinning gear
A couple of days after the shad fishing, it was straight to Killaloe in Limerick with angling bud, Glenn Drennan. This was the host town for leg two of the predator tour, a five year tournament throughout Europe. With only one practice session on this new water, and some local advice (we had never seen Lough Derg up to now), we had a great insight into what was required to catch our qualifying six pike, three perch and one brown trout. With all competitors casting lures and jerk baits, we decided to attack the venue with fly rods and drop shotting tactics, and came close to winning firdt prize. Unfortunately, the brown trout we needed so badly on the final hour broke the leader to freedom, a foot or so from the landing net! it was a 7-8lb fish and my 6lb leader gave up! Consolation prize was heaviest pike of the event, a twenty seven and a half pound fish taken on the fly. Who can complain with that result?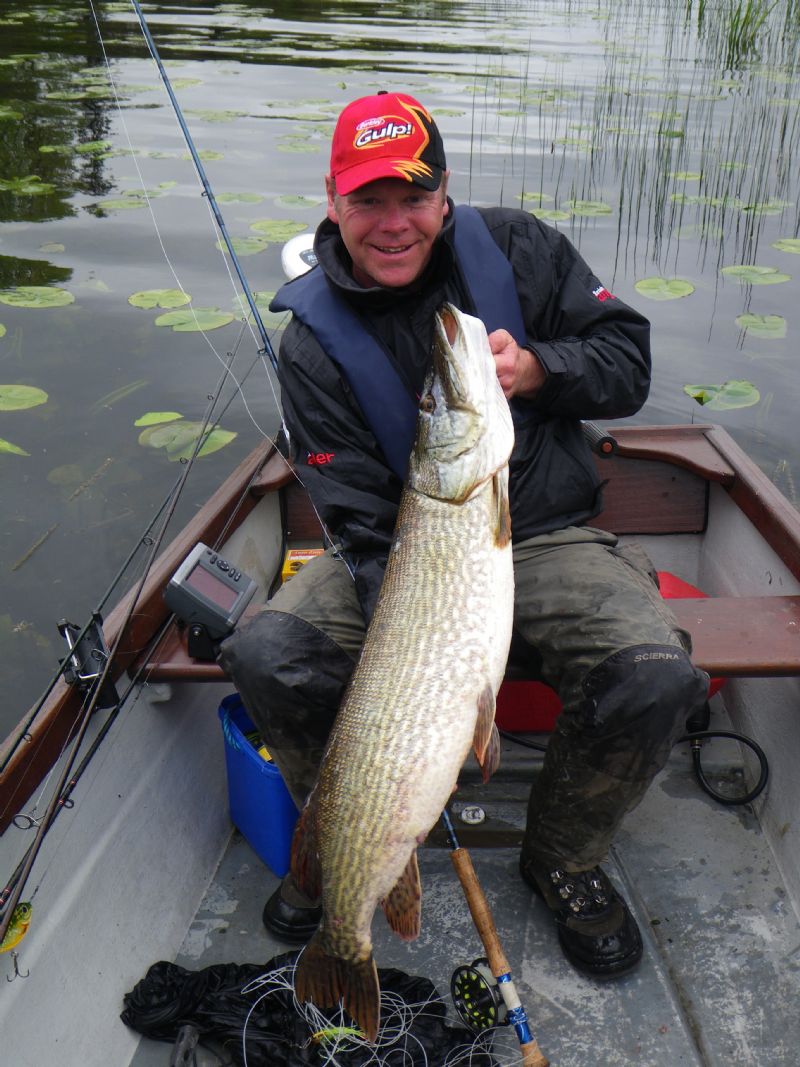 Largest fish of the Predator Tour competition
Licking my wounds, a day trip to Carlow produced a specimen Dace, the only one recorded for the year, and closer to home on a tench mark, a surprise specimen roach-bream hybrid turned up. At least this proved that my luck had returned again for a spell. All this freshwater angling left me yearning to get out to sea again, and a fantastic day in Donegal saw over thirty hard fighting tope tagged and released, several nudging the forty pound mark.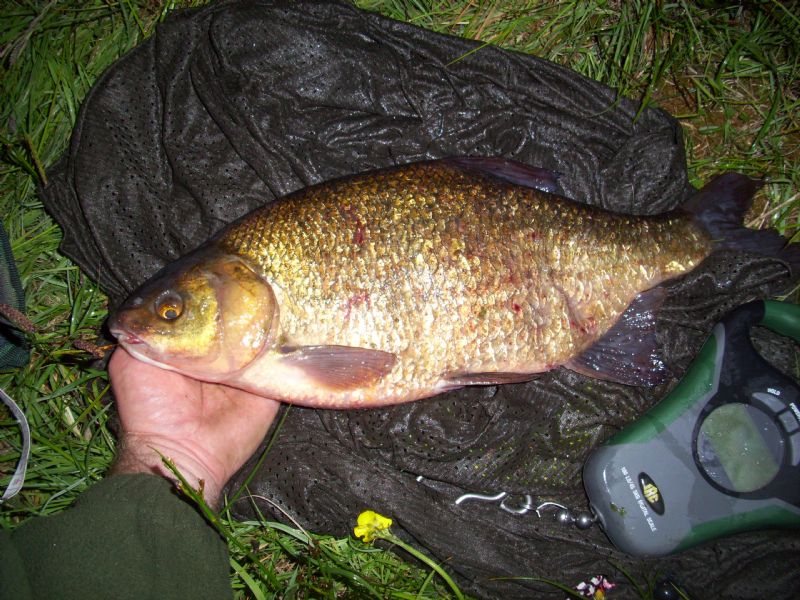 An old girl,had to treat her gently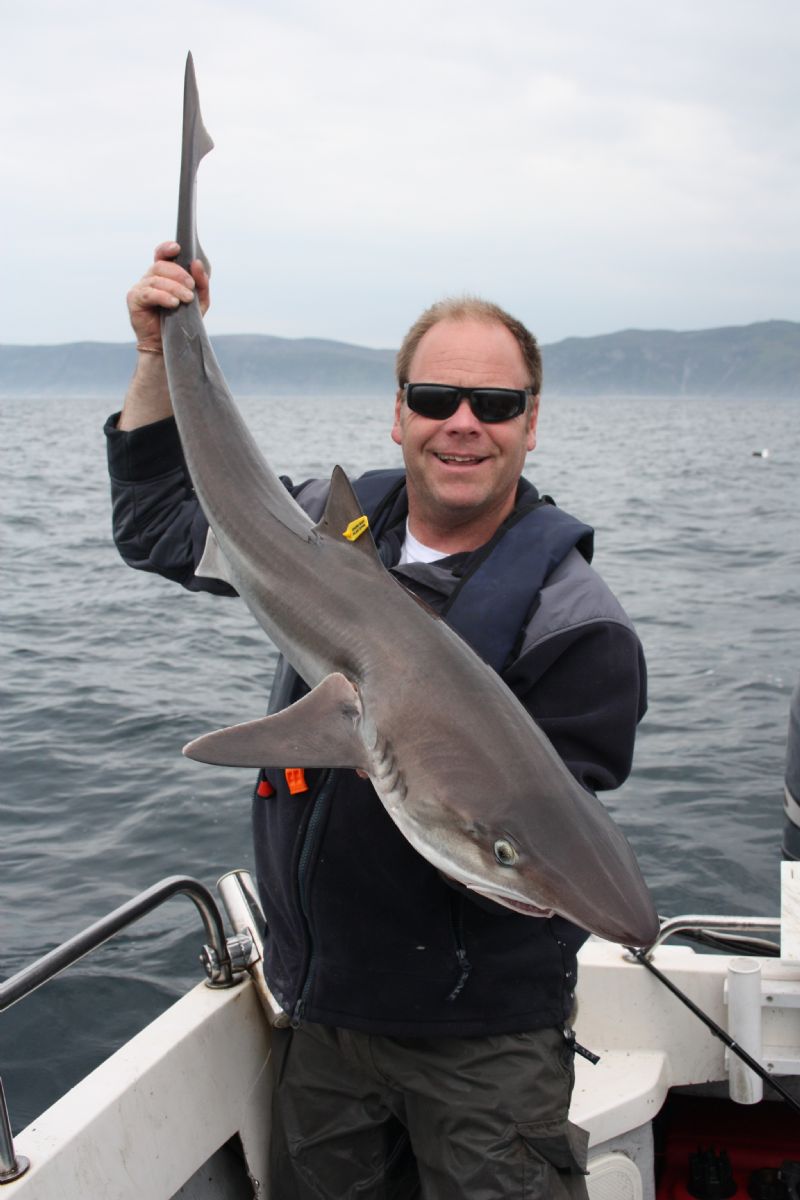 One of many Tope landed this day in Donegal
With the taste of salt still on my lips, it was an adventure out of Ballycastle that gave our three man crew a share of five specimen cuckoo wrasse, those brightly coloured, almost tropical looking fish that inhabit the deepwater reefs in the fiercest of tides.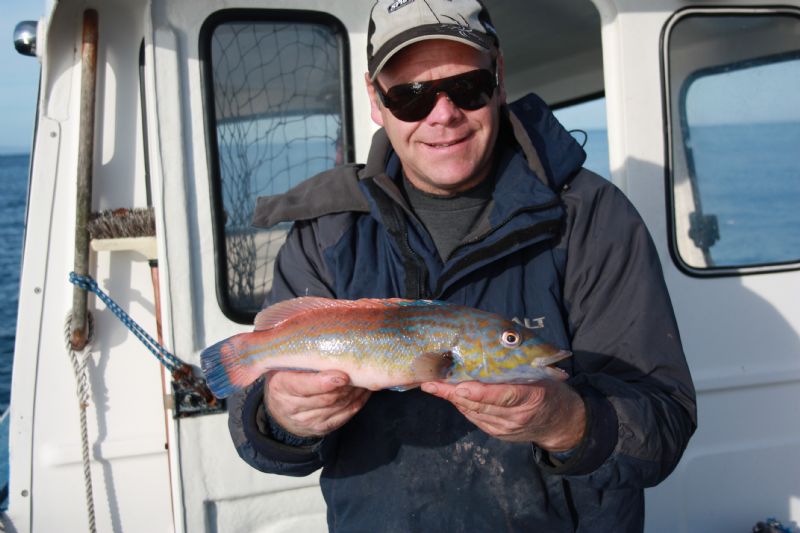 Specimen Cuckoo Wrasse, one of five specimens landed this day
Throughout these months, a few sneaky hours stolen here and there provided plenty of mullet action down on Strangford Lough, producing several hard fighting specimen torpedoes to push the tally slightly higher.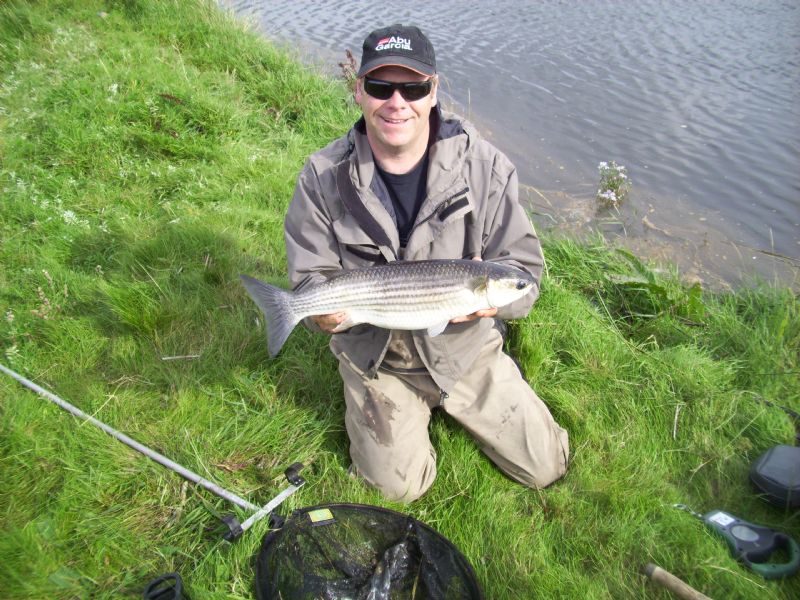 This led us into September and with decent bags of Pollack on light tackle, for the sixth time I managed to nudge the specimen mark of twelve pounds, but falling short by only ounces. I have lost count of the number of double figure Pollack over the years and that elusive twelve pounder that teases me on every occasion! It is a species that remains, against the odds, reasonably abundant and I remain confident that my time will come. October and November provided few large fish, mainly due to time commitments and the breakdown in the weather, but a couple of adventures back out to sea gave up conger to almost thirty pounds, double figure ling and a fantastic moment when a huge Porbeagle shark swam alongside my boat, dipping only to avoid another boat directly ahead.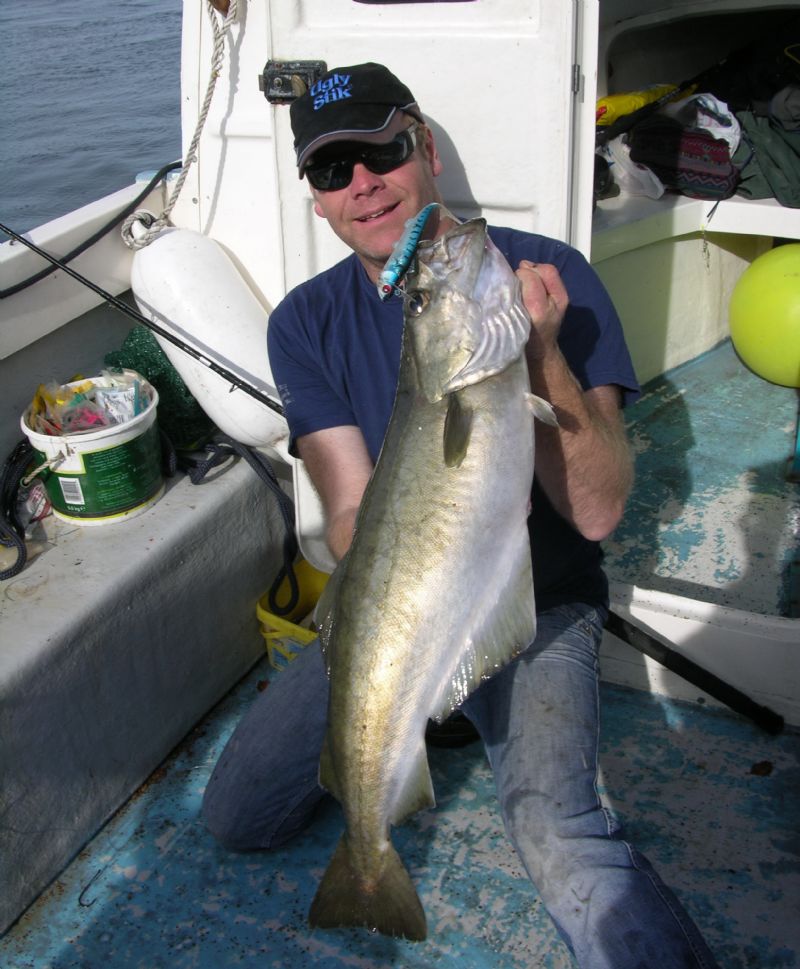 Nudged the magic twelve-pound barrier yet again!
By the time this magazine comes to print, hopefully the snow will be a distant memory and the country is enjoying a decent fishing spell, with trips to distant offshore wrecks fruit-full and the first salmon of the year from the Drowse. Only time will tell if our year ahead will provide the sport and opportunities of 2010 and past years. My dream is that the powers that dictate the future of our saltwater and freshwater species finally see sense and offer real protection for sustainability and therefore, economic tourist based growth and revenue. Only we, as anglers and conservationists, can apply this pressure for change. Don't let it slip through our fingers, its worth fighting for.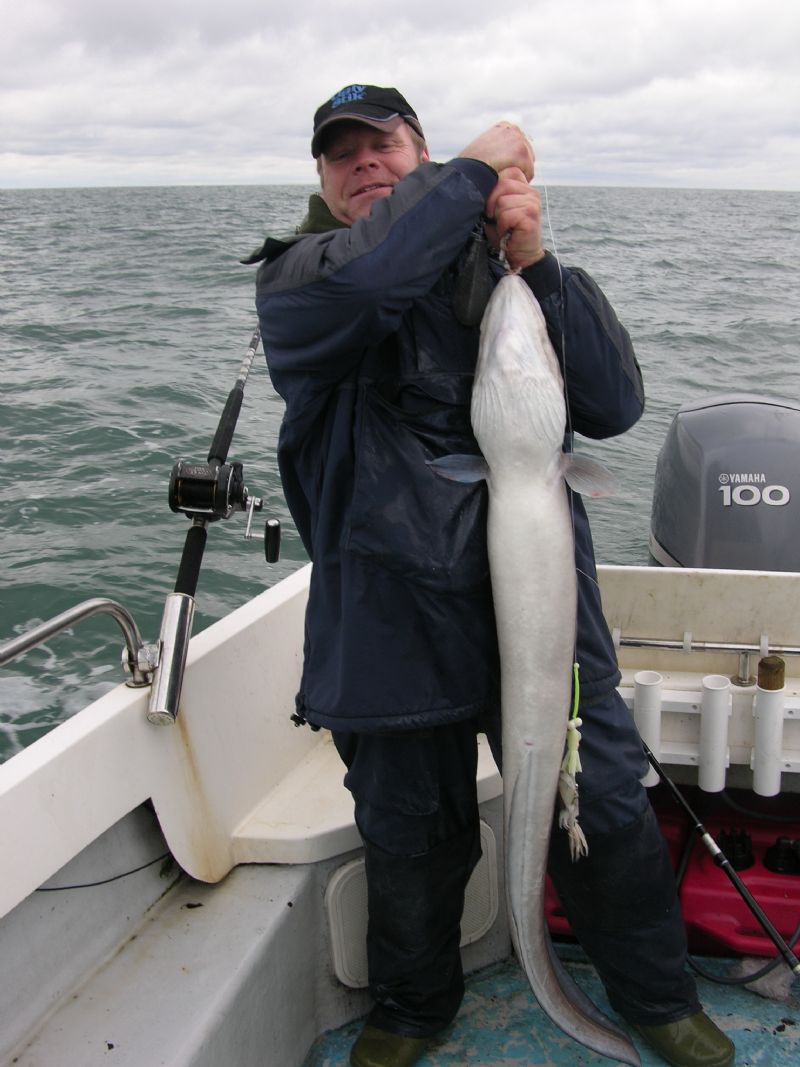 A mid-thirty Conger, another specimen I have yet to crack
Having read this, I hope it gave a small insight into the busy world of a self confessed specimen hunter and all round angling addict. I am one step closer to my goal of thirty separate species at specimen weight, and probably two steps closer to divorce! I should take this opportunity to thank my long suffering wife for her patience as each year I find a way to spend our holiday money chasing fish around Ireland, in truth, she's probably glad to get rid of me. I would also like to thank the support of Pure Fishing, as all fish were taken on Pure Fishing tackle products with consistent and reliable results.
Tight Lines to all for 2011.
Some other photos from 2010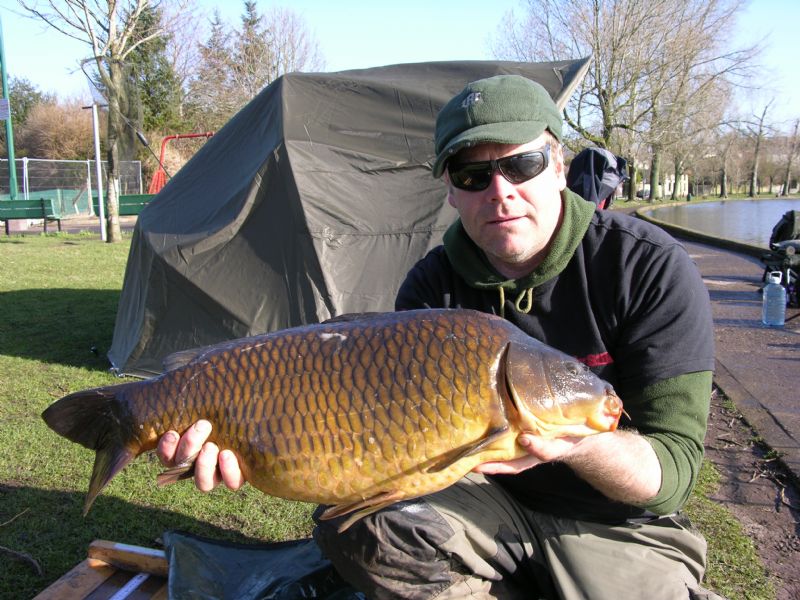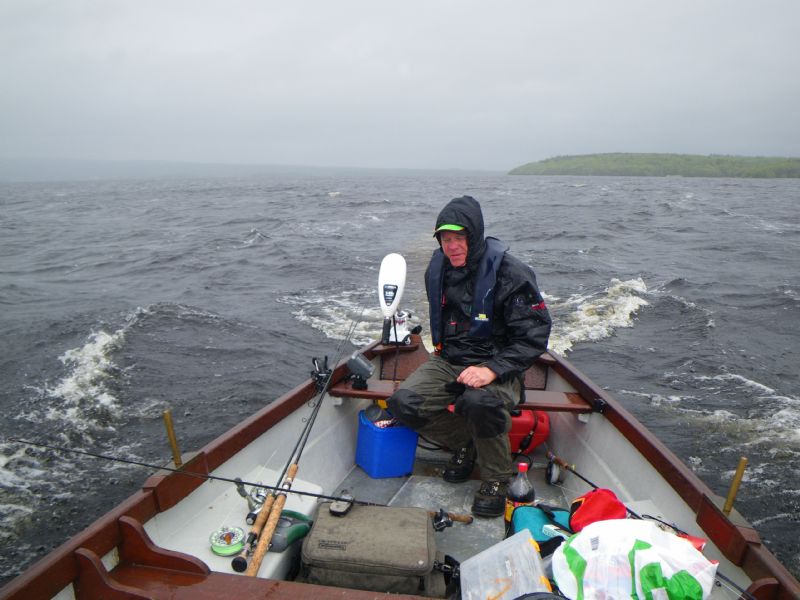 Rough conditions at the Predator Tour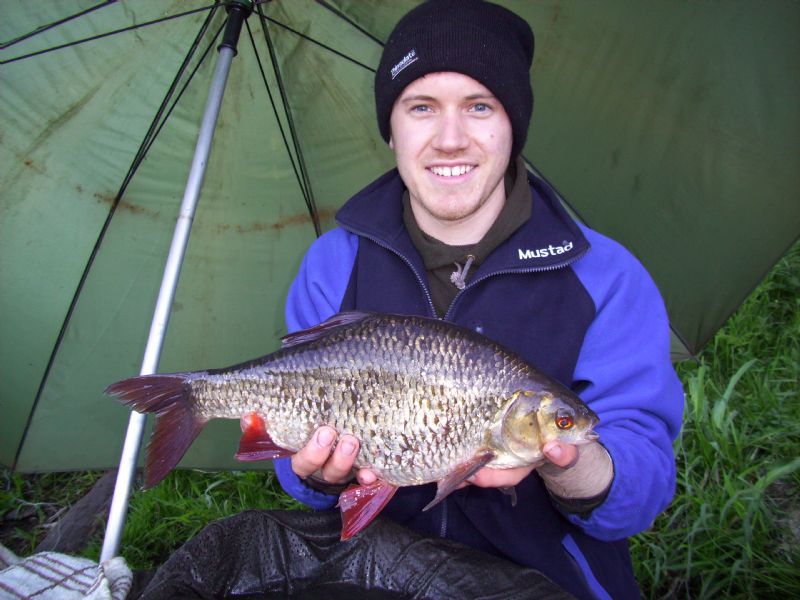 Back