A Specimen Hunters Year 2015
A Specimen Hunter's Year 2015
Acknowledgement
I wish to take this opportunity to thank my sponsors, the World's Largest Tackle Company, Pure Fishing. All my adventures and captures over the past five years were under-taken using only tackle from the Pure Fishing stable.
Well, we are at the passing of another year in the specimen hunter's calendar. Over time I have fallen into the usual species hunting routine in Ireland, and there are many like me it has to be said. With each month that approaches it's a case of sorting out the gear, the bait or lures, and sometimes the boat, all in preparation for a particular species that is seasonally peaking and prime for target.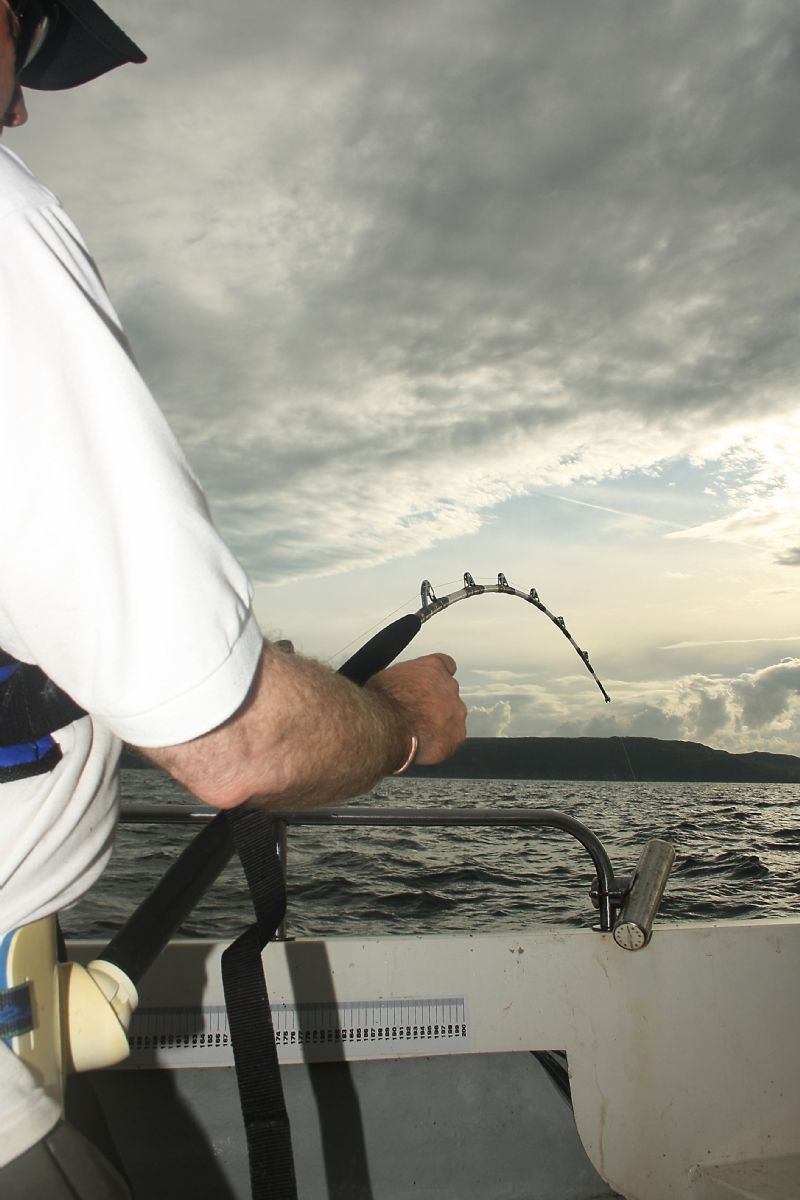 Penn Tuna Rod taking the pressure against a large Skate. For article in full, click here
Having sought Irish Specimens for some time now, I have managed to tick quite a few categories on the hit list. As each season passes, and the achievements progress, new species over specimen size are harder to find and become a real challenge. I promise myself towards the end of each year that the following season I will dedicate my angling only to specimens I have yet to catch.
However, as each new-year arrives, I find myself travelling the same old beaten tracks in search of the same old species. The trouble is I constantly run into this dilemma year after year. The usual fish I target are just so bloody addictive they are almost impossible to by-pass.
As an example, it's late April, the Shad are running the River Barrow, such fantastic addictive angling amidst stunning surroundings, but the Smooth hound are now showing on the East Coast, there's Dace on the River Nore, Specimen Roach/Rudd are feeding and weighing heavy just before spawning, Pollack are showing on the in-shore reefs, huge Spurdog are beginning to appear off the Antrim Coast……. And on it goes, and this is only April! Specimen hunters need a large bank balance and early retirement to cover all options available.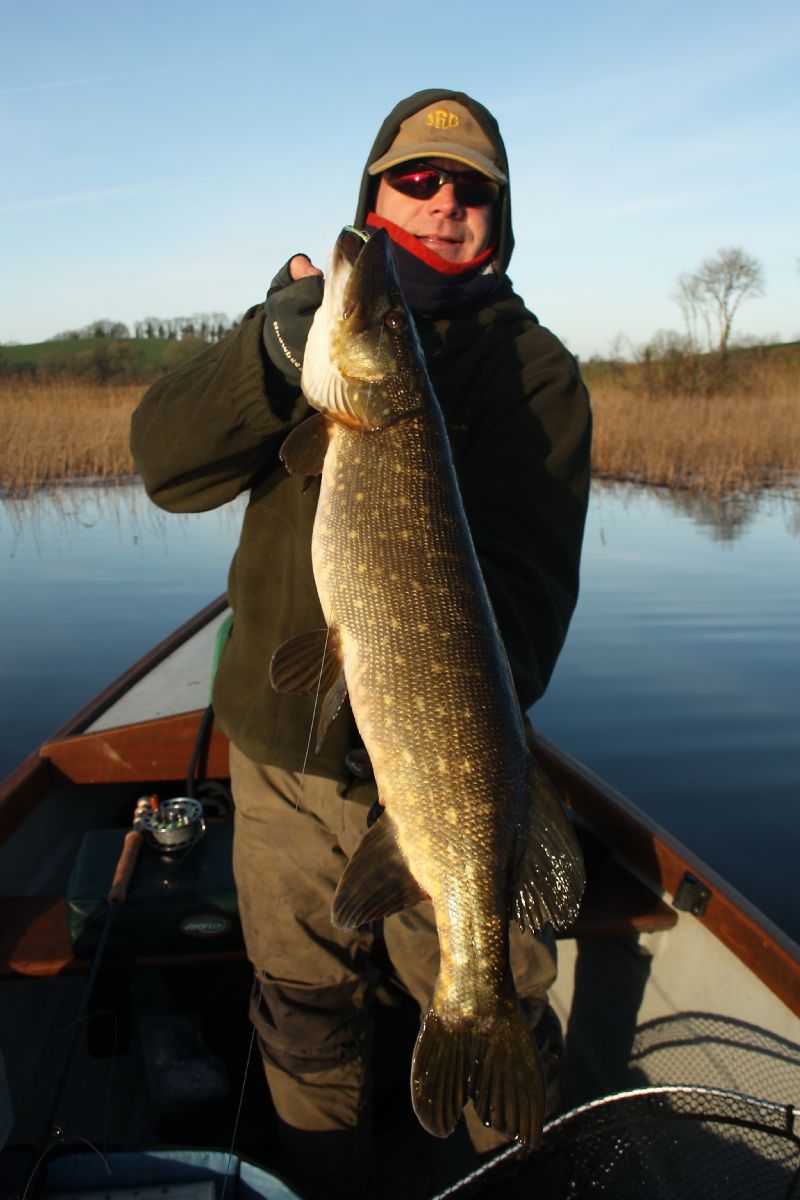 A decent fly-caught double on the Erne. For article in full, click here
This year past, 2015 was of course no different. Weather conditions were poor at the start of the year with my local Pike haunts being practically washed out. Eventually, several trips down to the Erne proved fruitful; landing double-figure fish on the fly and lure, and although specimens were in short supply, any Pike on the fly is enormous fun.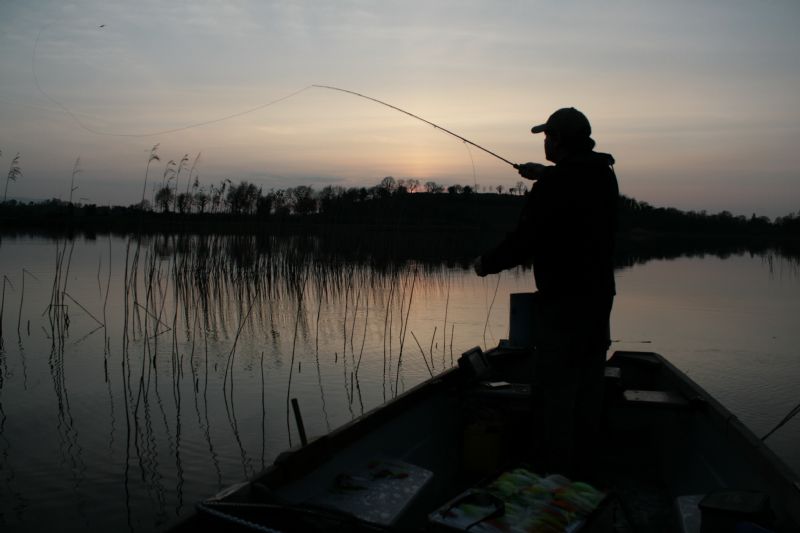 One of hundreds of photos taken by Dennis. For article in full, click here
One particularly enjoyable trip was with an old non-angling mate Dennis Hollinger. As he is an amazing artist and photographer it was great to have someone else taking the pictures instead of me! Pike showed well to the fly, the day proved relaxing with great company and stunning scenery, and Dennis had a favourable glimpse of a small portion of my angling life.
With Pike finally out of my blood-stream, large Perch beckoned, surely the most stunning of all Irish specimens, and one of the most difficult to achieve in Ireland. By chasing Perch, we were forced to abandon the Rudd/bream Hybrids for this year. Can't catch them all!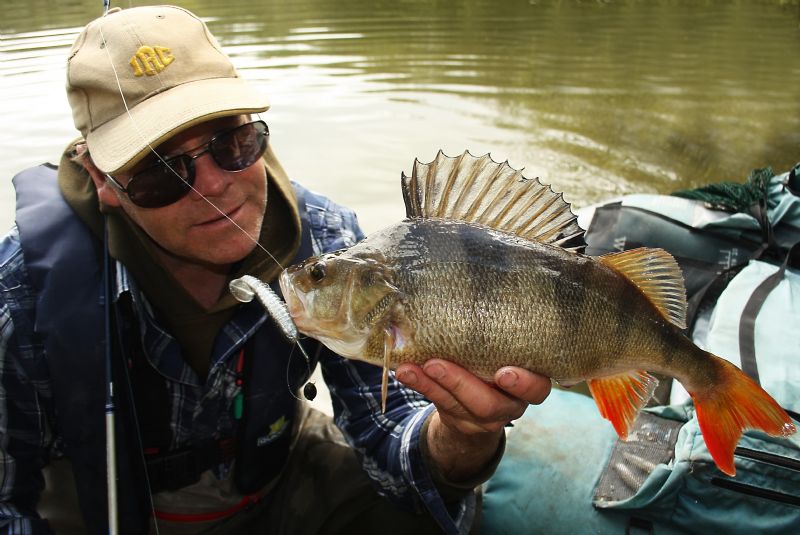 Specimen Perch are stunning creatures. For article in full, click here
With fellow specimen hunter Andrew Wolsey for company, we tracked down several venues over the weeks and put in the time and effort required, landing many fine fish culminating in personal bests for Andrew with fish well over two pounds and a stunning three pounder for yours truly. By now we were into May.
As we journeyed through May, the in-decisions began in earnest with tempting propositions from all four corners of Ireland. Stingray were calling, as were Smooth hound and Roach, Bream, Tench and Hybrids, but with Andrew still seeking his specimen Shad, it was this species that solved our dilemma. I had an Abu rod and reel combo to product test so we killed two birds with one stone. As it transpired, we made the right choice, landing numerous specimens, Andrew beating the current record, not bad for his first specimen Shad!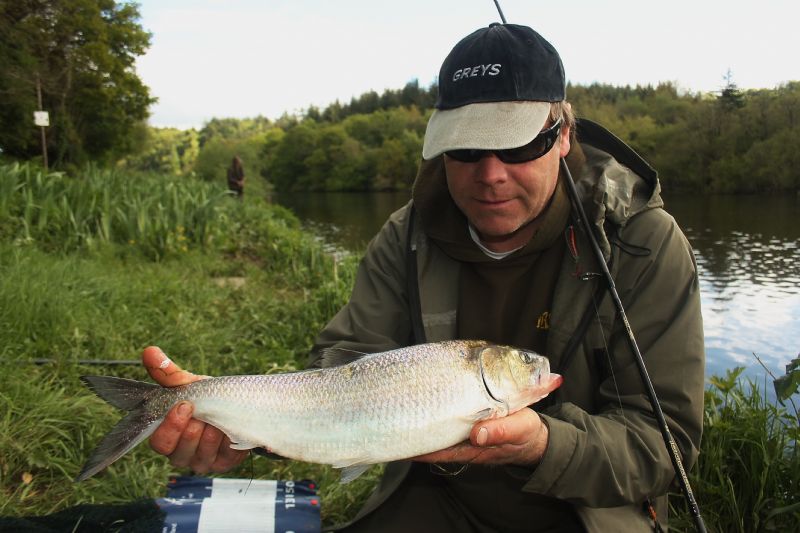 Thankfully the big fellas showed in numbers. For article in full, click here
Once back from the "Shad Fest" local angler and buddy Simon Gibson made contact asking if we fancied a crack at the Bream. With the new Penn Agility LTD reels to play with, it was a great excuse to put them through their paces. With Simon's guidance we accurately pre-baited an area and dropped scaled down Carp bolt-rigs over the feed. The odds were against us with temperature plummeting and fierce cold winds picking up. It was a "scratcher" I have to say, but managed to land four fish while others struggled, with one Bream just below specimen weight. The reels proved excellent!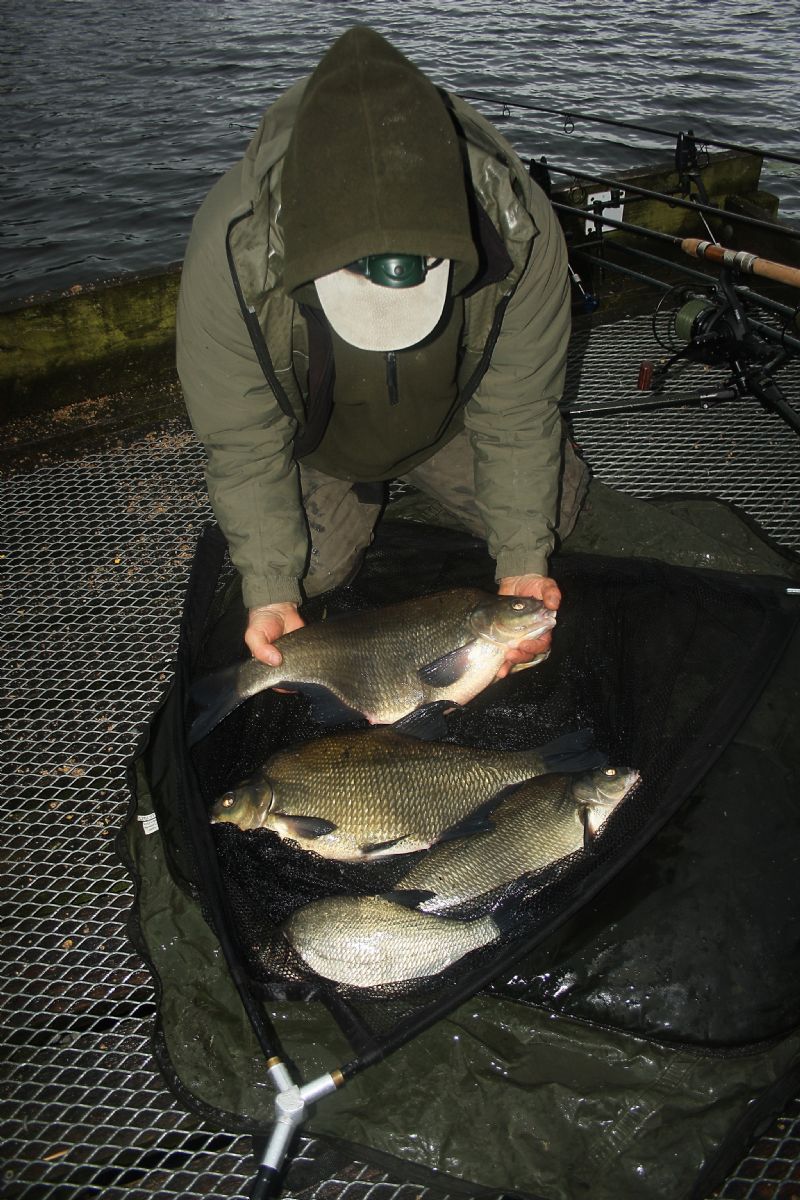 Four decent Bream on a tough session. For article in full, click here
We were now into June, and although wind conditions were still keeping us away from the offshore saltwater marks, at least the temperature had increased enough to bring the Roach/Rudd Hybrids on the feed. Andrew pre-baited the mark for a week of evenings and with suitable conditions we gave it our best shot. With fish removal for the table a common occurrence on this venue (I won't elaborate any further) our once numerous Hybrids are few and far between. It was very hard going, but I managed to save the day with a trio of specimens that only just scraped in!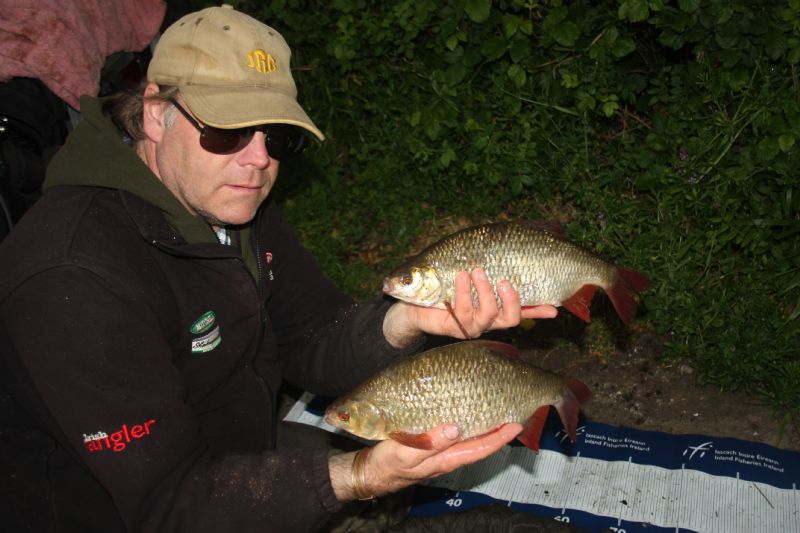 Tough times but got there in the end. For article in full, click here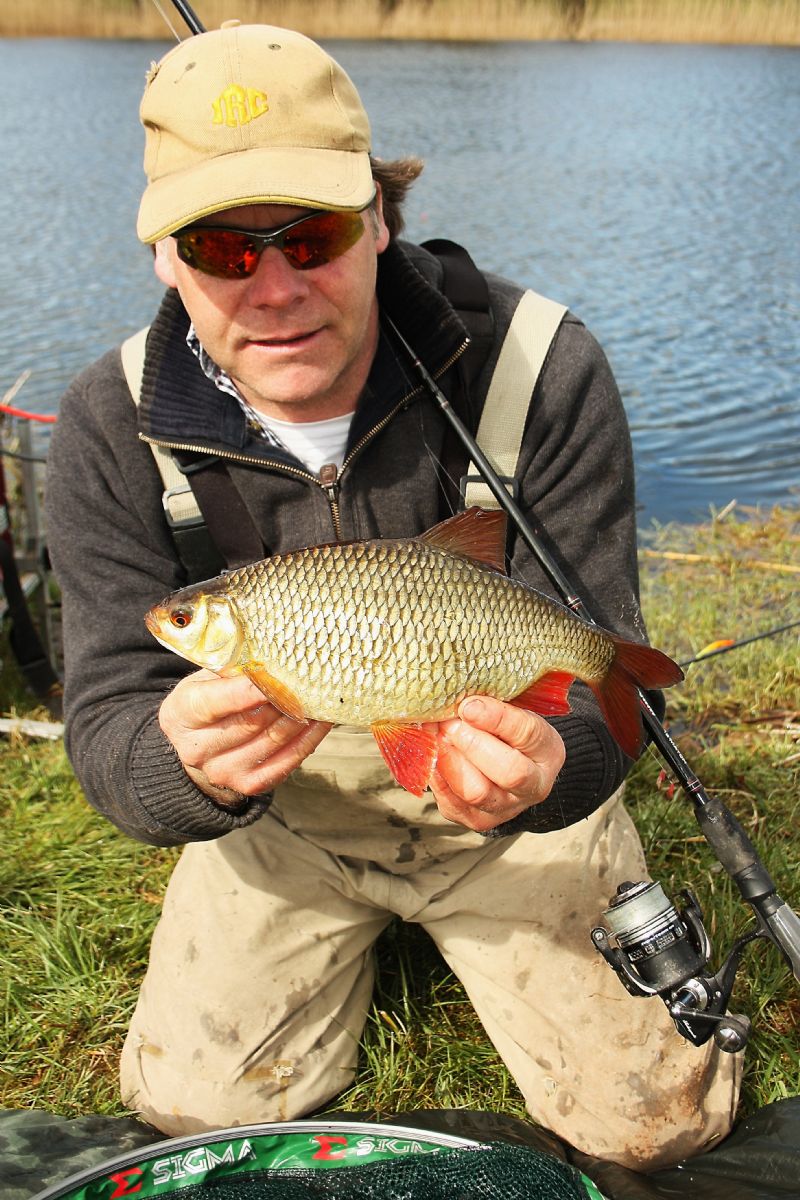 Smashing colours almost glow from this Roach/Rudd Hybrid, for article in full, click here
With time spent on the Hybrids, I almost missed a crack at my favourite freshwater species, Tinca tinca, the humble Tench. Simon introduced me to a new water and we had a successful trip landing post-spawned fish that would definitely have made specimen size a week earlier. Un-deterred, I later tried another deeper venue believing the colder water may deterred spawning a little, and struck gold with a six pound fish, as fat as butter.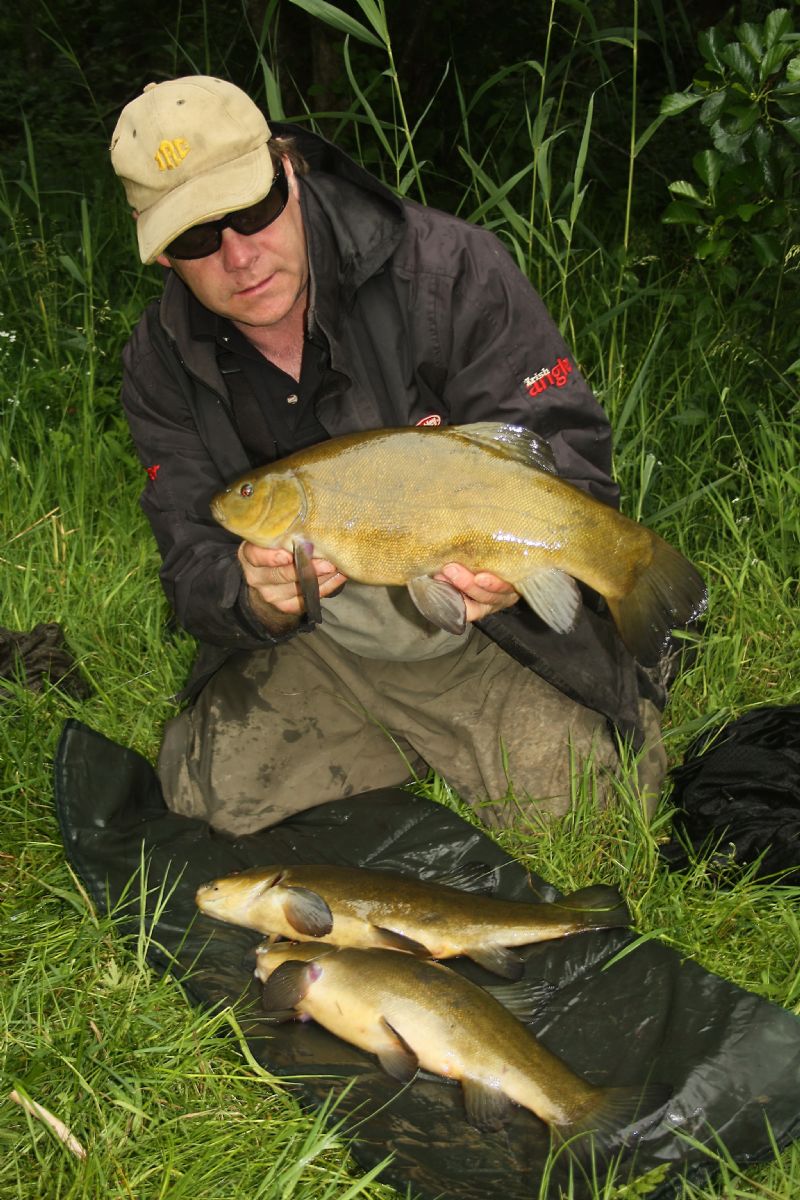 Post-spawned five pounders! A week too late. For article in full, click here
Time flies when you're having fun, and we were now marching on into July. Living on the Ards Peninsula, it is around this time Grey Mullet begin to show, and time to give my local hot-spots a survey or two. I had a new Greys Prodigy Float Rod to play with and wasn't disappointed with its design, eventually bending it into several hard hitting Irish bone fish. Mullet are one of those addictive species I simply cannot avoid targeting, no matter which other species showing throughout the country.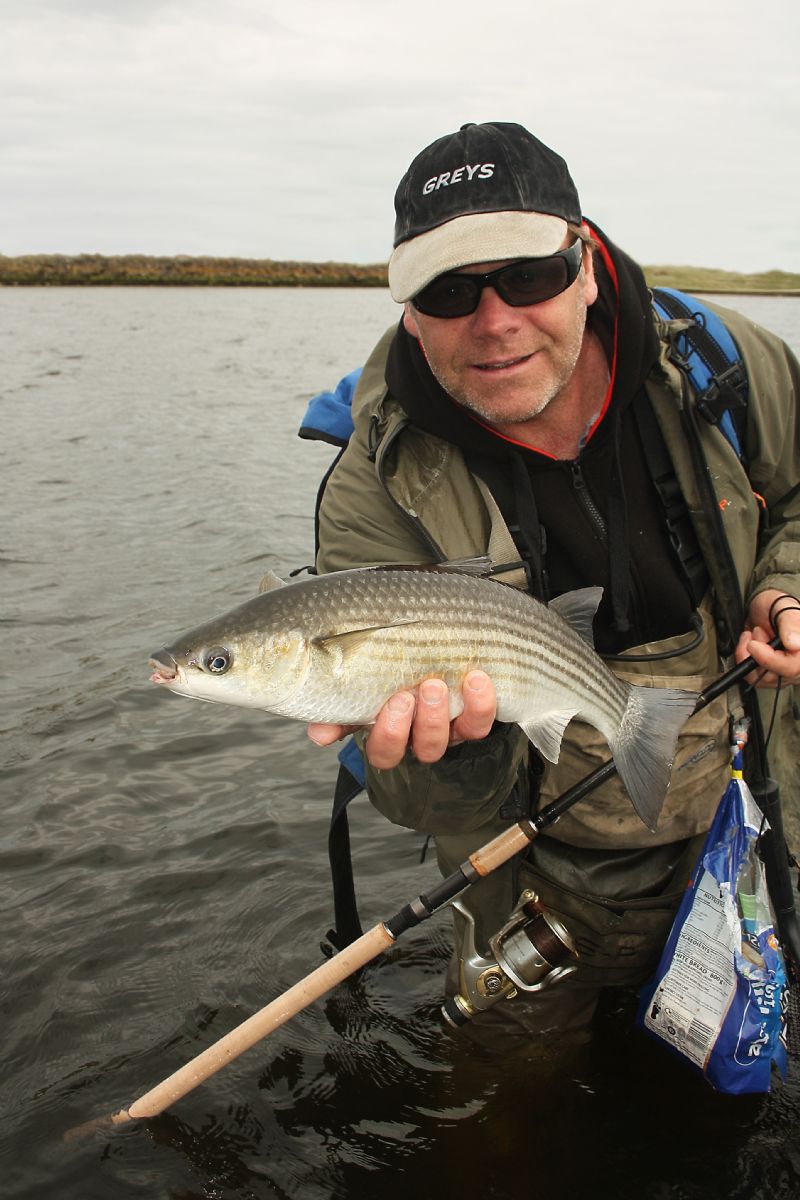 A stunning fish to match a stunning rod. For article in full, click here
With Mullet fever still in the blood, Andrew and I headed for the rich waters of West Cork, an area where all three Species of Grey Mullet are available. This gave me the idea of trying to find all three species over specimen weight during our week-end adventure. A tough challenge, especially as I had never caught the "Thin-Lipped" variety. In reality, I said to Andrew on the way there that I would swap all my specimens taken this year for a specimen Thin-lipped, a new species for me.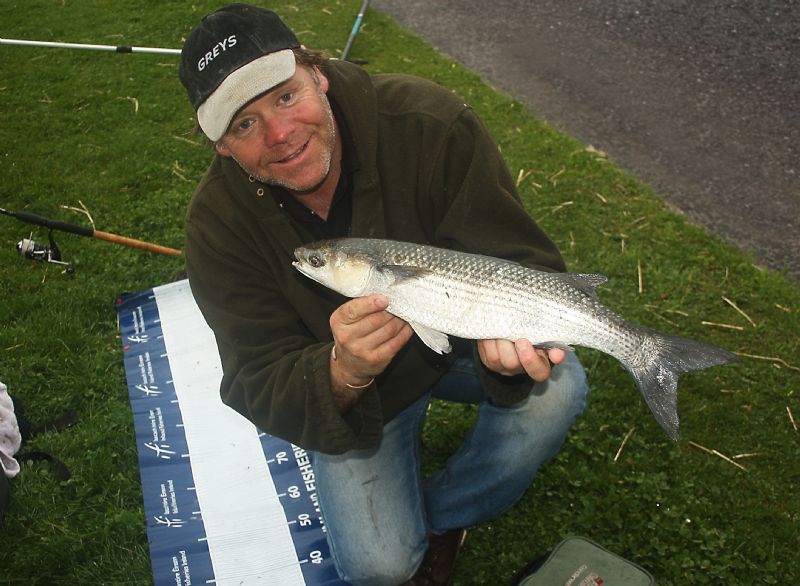 Thin-lipped Mullet, a hard won specimen on this occasion. For article in full, click here
With luck and persistence, I achieved the goal of three specimen Mullet species but it came at a cost, financially and physically! I actually blacked-out through exhaustion and dehydration on the last day, luckily on dry land at the time, and through sheer tiredness, we forget to secure our rods properly on the roof-rack. Whilst on the move, the rods and reels took off and were smashed to pieces in the traffic. This included my new Greys Prodigy rod, top drawer Mitchell reel, a Shakespeare Superteam rod and reel combo along with Andy's Daiwa Whisker rod and Shimano bait-runner. That Thin-lipped Mullet cost us over £700 on top of normal costs! James Robbins from Shakespeare kindly replaced the rod, and Pure Fishing agent David Wilson kindly negotiated a new Prodigy rod for which I am extremely grateful, one which dramatically lessened the pain!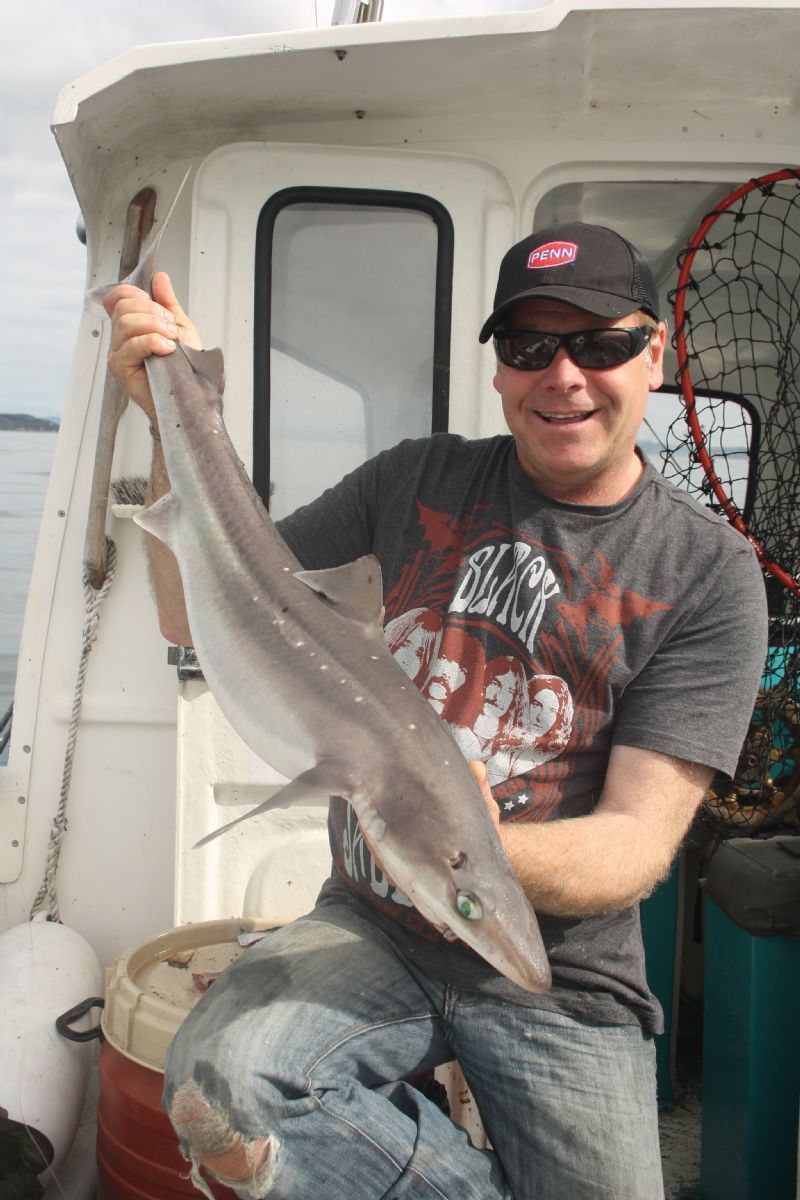 Spurdog, Cuckoo Wrasse and Sunfish, a great day. For article in full, click here
We were now into August and a weather window allowed plans to sort out the sea boat for a trip. I was dismayed to realise, with commitments and inclement weather, it had been almost a full year since we were last at sea! Although Mackerel were thin on the ground (in August?) back-up frozen bait enabled a successful outcome with Specimen Spurdog showing, and a tangle with a huge Common Skate that unfortunately shook the hooks soon after. Great to be back at sea.
Weather opportunities allowed for a few more trips off the Antrim Coast, filling our quota of specimen Spurs, and brightly coloured Cuckoo Wrasse making an appearance. We spent a great deal of time avoiding the deep-water marks in favour of targeting the elusive specimen Pollack. Over the years I have had six fish over eleven and a half pounds but have yet to break the magical twelve pound barrier. There will be Whiskey-involved celebrations if that day ever transpires!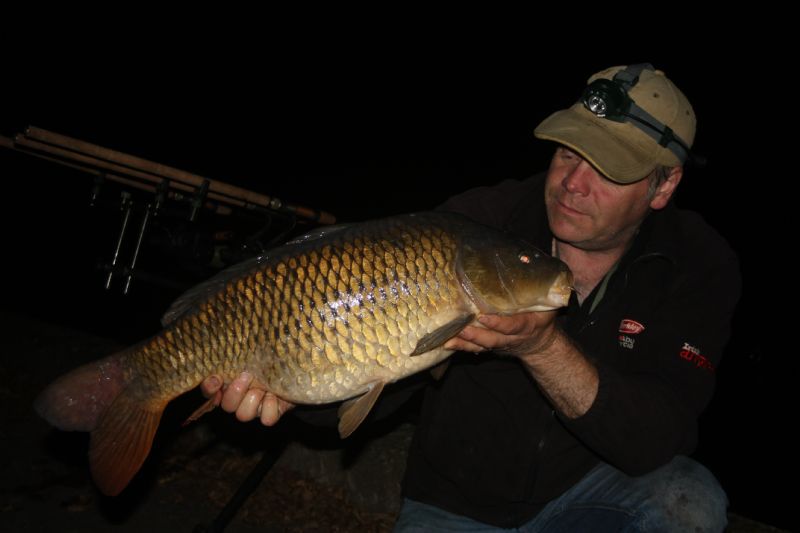 A decent double-figure Common Carp. For article in full, click here
As we drifted from September into October, a chance offer of work from my good friend Ross saw me heading for Galway, obviously with rods also packed. With work soon completed, it was a chance to meet up with my mates in Cork, targeting Wrasse amidst stunning scenery and then bivvying for Carp. The Wrasse and Pollack were small but fantastic fun on float gear and I managed to find a few specimen Carp, my last specimens of the year before heading home.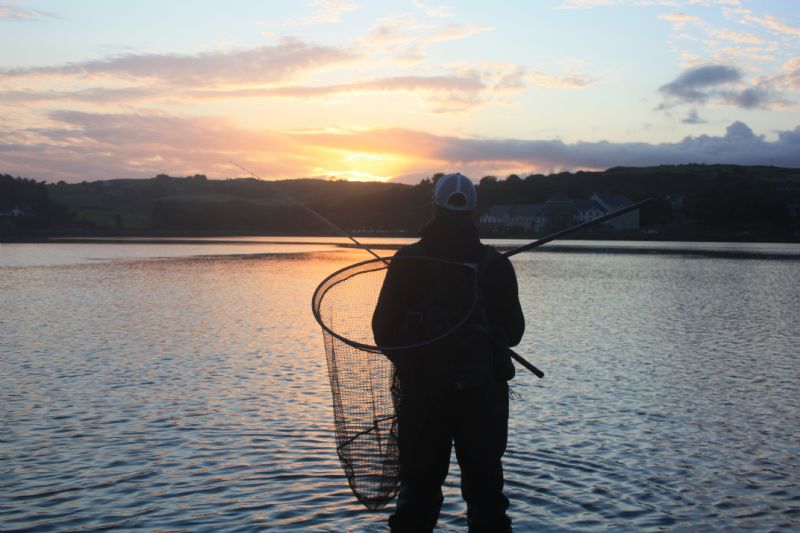 I had intended to spend November and December in search of Painted Ray and Flounder but a combination of too much fishing, some normal work, and too many birthdays has put my elbow out of action.
As I watch the inclement weather over Christmas, knocking back medication and the odd Whiskey, I am happy to say I don't think I'm missing too much just now, so with doctors' orders, I'm resting my fishing arm and raring to attack 2016. This year's New Year's resolution will definitely be a case of targeting new species, I think, maybe, ah who cares, as long as I'm on the water that's all that matters!
Peace and health to all, Tight Lines for 2016
Back