Abu Rocket Jerk-Baits
Abu Garcia Rocket Jerk Bait
Abu Rocket Jerk 11cm 46 gram Pike Jerkbait Plug Lure Assorted Colours
First impressions are that these jerk-baits are well constructed with extremely sharp, quality treble hooks attached.
There are ten great looking colours in the range, some matt but most are "blingy" and metallic in appearance.
They all come in one weight category of 46g and at a length of 11cms.
With no information as to how they are constructed internally, apart from the obvious ball-bearing rattle, there was no option but to have a look for myself. Half a dozen sharp smacks with a hammer revealed all. A shame I know, but I smash them so you don't have to!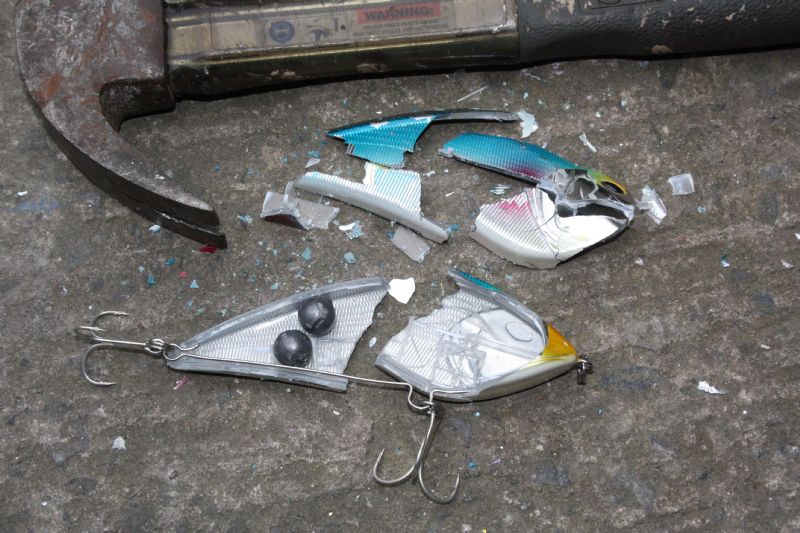 Pity, but it shows exactly how these are constructed
There is a built-in weight displacement system, which will help achieve distance and accuracy during the cast. The lead balls also create rattle and vibration on the retrieve. The stainless steel wire that runs through the lure is one piece and of heavy construction, eliminating any chance of a hook pulling out of the lure whilst playing a large fish or having "snagged" up. There is also a heavy duty split ring attached to the nose loop.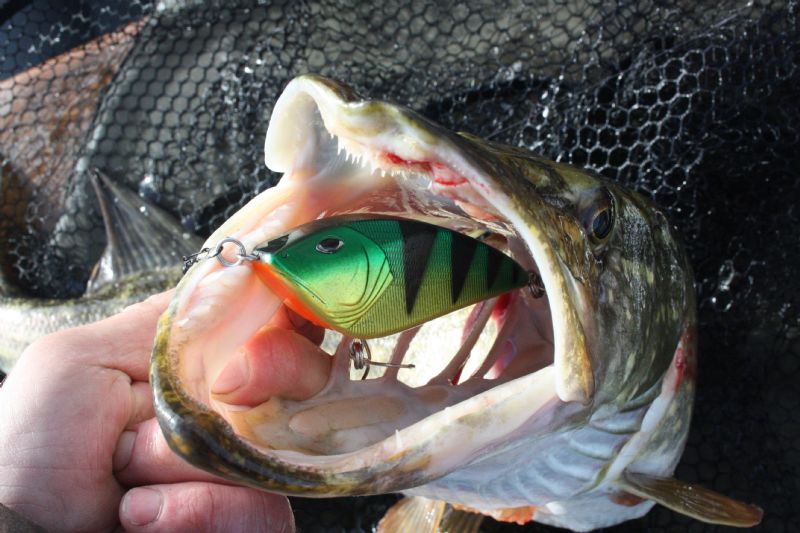 Although a tough, bitter cold day, we tempted a few fish on the Rocket-Jerks
I tried these jerk-baits in January on a trip to Roscommon with pike angling buddy, Glenn Drennan, during a particularly cold spell I might add! The lures did indeed cast very well, and have a great "wiggle" action during retrieve, without having to impart much movement, although varied actions can be added to the lure as per normal with a standard jerk-bait rod.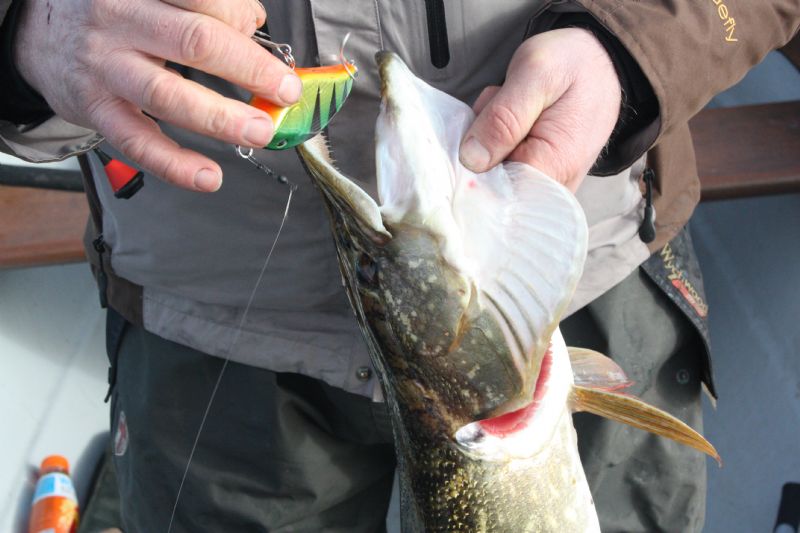 We caught little that day on any lures, the easterly wind would cut you in half, but I managed a couple of fish on the perch pattern, sink and draw tactics and great fun on light tackle. I am looking forward to another test later in the year, when hopefully, it will be a little bit warmer in temperature, and a lot more productive.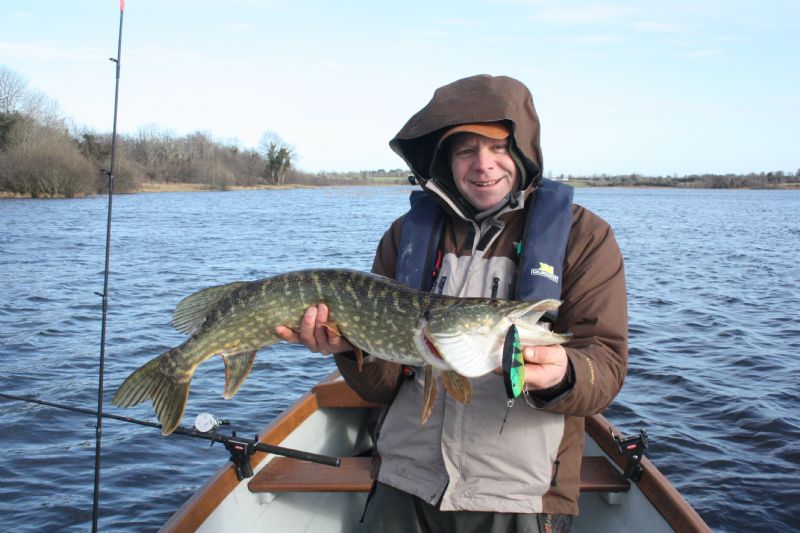 Price: £6.99
For more information, click here... Abu Rocket Jerk 11cm 46 gram Pike Jerkbait Plug Lure Assorted Colours
Available from all good tackle shops
Trade enquiries: Pure Fishing
Tel: 00 44 (0) 1527 405410
Email; contactus-uk.purefishing.com
Back