Coalfish
Coalfish (Pollachius virens)
Irish Record 15.1 Kilo taken on 30.08.2003 by Roger Barham at Castletownshend.
Specimen 15lbs, or 6.804 kilo
Identification
Often confused with the Pollack, especially as in Donegal, they are known in many areas as "Black Pollack". Coalfish tend to have light coloured under-belly leading to silver flanks and a dark green back. The upper and lower parts of the jaw are almost the same length, and the lateral line running from gill cover to tail is almost completely straight.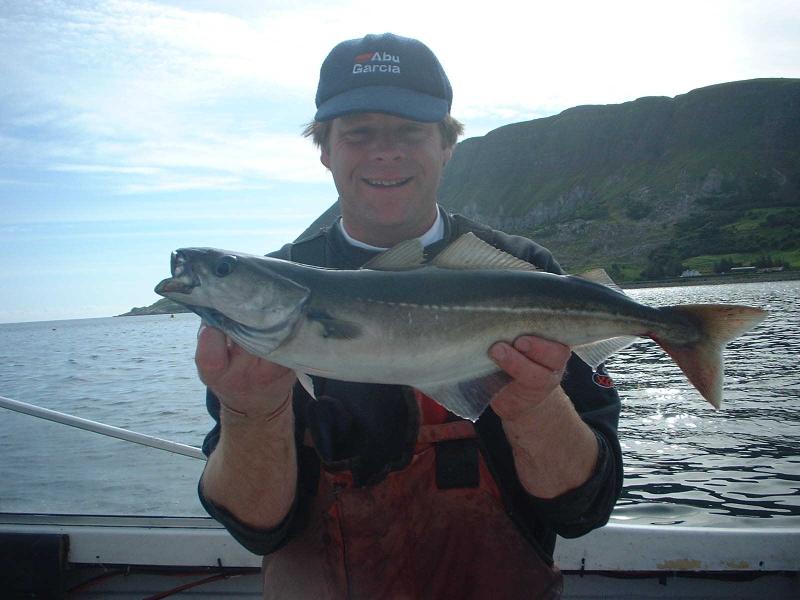 Where to catch
Ah, the ever-present Coalfish, or "Coalie". They have a multitude of names, and are known locally in Donegal as "Black Pollack", "Gallashen" on the North-east coast and "Blocken" on the east coast. They are similar in many respects to Pollack, preferring the same rugged, weedy habitats and sharing the same diet, mostly juvenile bait-fish and Sand eels, however, Coalfish tend to hunt and shoal in mid-water. Many smaller Coalfish are taken while feathering for Mackerel and can turn up in such proportions that they are considered a nuisance, taking baits intended for other species. The deep-water marks off the Donegal coast and the west coasts of county Sligo and county Mayo have all produced decent sized Coalfish in recent years, but the excellent wreck fishing to be had from East Ferry, Courtmacsherry, Baltimore, Crosshaven and Caherciveen on the south coast makes this the preferred area when targeting a specimen. Large specimens were common off the Larne and Antrim coast, but they have long since disappeared.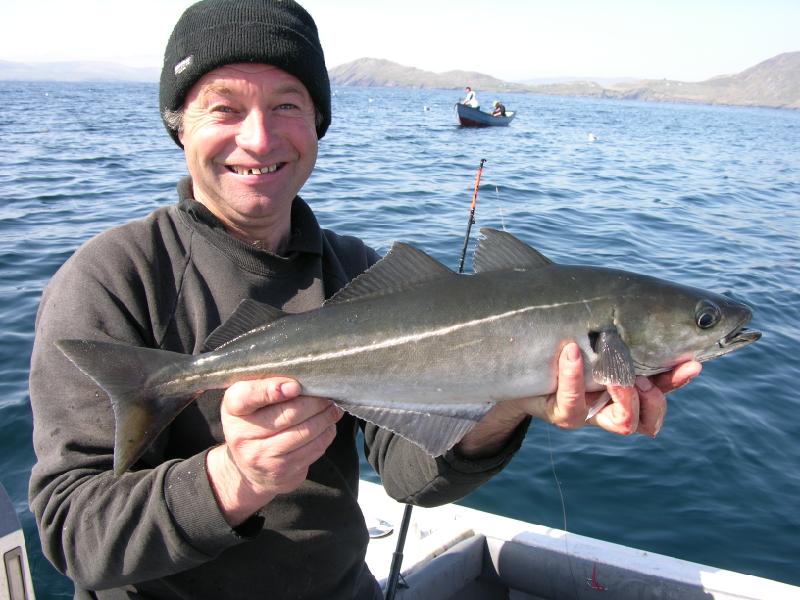 Kevin Brain from Waterville with a Kerry Coalfish
When to catch
Coalfish can be caught all year round. A great deal will depend on weather conditions that allow charter boats to target the off-shore wrecks that tend to hold the specimen fish. The smaller juveniles show all around our coast throughout the entire season.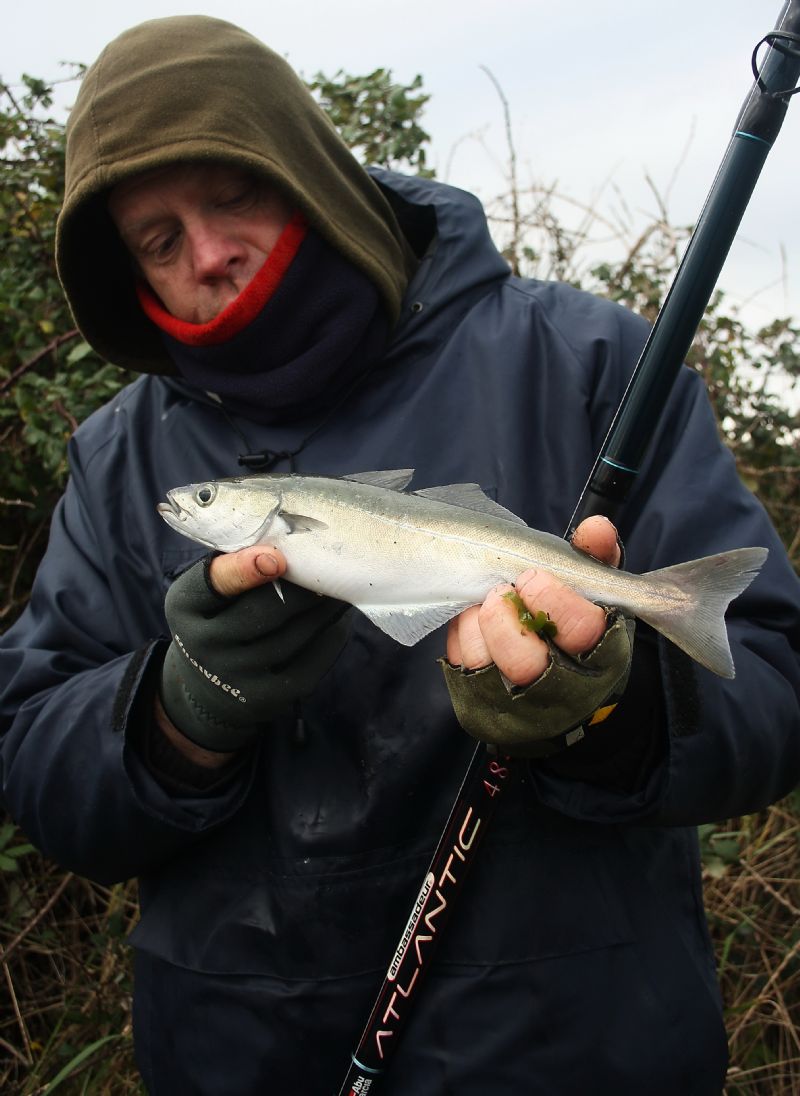 A typical shore-caught Coalfish
Bait
Coalfish are predators and fish eaters. Mackerel strip tends to be the favoured bait but juvenile Coalfish will readily attack baited feathers or Hokkai lures, and small spinners and artificial baits from the shore. Specimens fall prey to pirks, baited pirks, large fillets of Mackerel and artificial shad-baits and jelly worms.
Methods
Any Mackerel feathers baited with fish strip will work well for standard Coalfish in the 2lb-6lb weight range. However, many large Coalfish have been taken on a baited pirk. Artificial lures such as shads or jelly worms fished on a flowing trace can be devastating, especially fished whilst drifting, or anchored up-tide of deep water reefs and wrecks. This method is fantastic sport on a light, 12lb class boat rod and will pick out decent Coalfish, along with Pollack and the possibility of a large Cod.