Cork City Carping
Cork City Carping
There is an ancient legend regarding "The Lough" in Cork City. It is said that during a celebratory banquet, a beautiful palace owned by King Corc was flooded by spring water.
The towers and buildings may still be seen below the surface by those with a sharp eye, and the spring will not recede until someone retrieves the golden water vessel that caused the problems in the first place!
The trip
Unlike this story of Irish myth and fantasy, there is another legend of the Lough, which is well documented, and that is of local man Sidney Kennedy and the lads and their tireless work in helping to create one of the most successful Carp fisheries in Ireland. I have had the pleasure of fishing with Sidney and friends on several occasions. Their wealth of information on this water, which I might add is considerable, is freely shared, along with the sharp, Cork City wit and put downs that I have endured, but enjoyed so much.
I rang Sidney looking for an angle that would tempt me to drive the three hundred mile journey south. Of course, the Carp angling is temptation alone, but for the purpose of an article, I wanted something more. He mentioned a new range of bait, namely boilies and pellets that he has been using, with dramatic results. Needless to say, I was hooked. This was all I needed to hear, and began sorting out the caravan of gear required for a Carp session.
Andrew Wolsey agreed to join me on this trip. He had heard so much about this place, he was eager to check it out for himself. The fact that I suggested he may beat his personal best Carp of fourteen pounds possibly offered added persuasion. It was just as well, as things transpired. My old jeep broke a timing belt that subsequently required open-heart surgery. Andrew came to the rescue, cheers mate.
The five hour journey was reasonably pain-less, thanks to the arterial motorways and toll roads that now run the length of Ireland. We arrived at the Lough-side safe and sound and were eager to set up camp. With a walk around the perimeter, exactly one mile as it happens, we looked for signs of Carp breaking the surface, but all was quiet. The temperature felt lower than predicted and the forecast of moderate to strong westerly winds that normally enhance angling on this water were unfortunately no more than a light whisper. Initial signs of a good Carp session were not promising.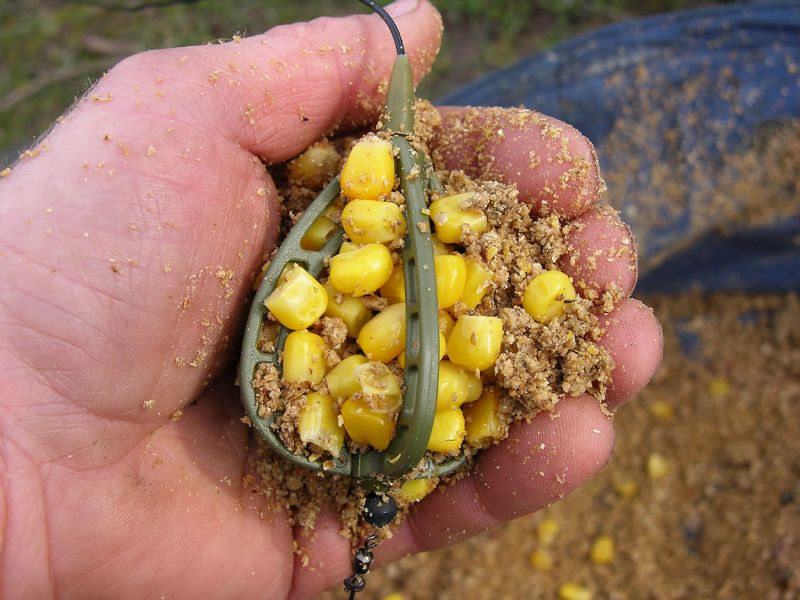 We had to "make-do" with corn and method feeder until Sid arrived with fresh boilies
Some of my favourite marks around the lake were already taken, so we picked a well known hot-spot on the road side. I have had great Carp sessions from this area of the lake, and mentally, have managed to overcome the intrusion of noisy vehicles and busses that pass close by. Having only Carp fished on isolated waters, I think Andrew found it tougher to come to terms with "bivvy-ing" in a built up area!
Rods were first out of the rod bags, already pre-rigged for handiness. It is easier and therefore less time consuming to do this in the comfort of your kitchen rather than on the lakeside at night! As Sidney had not been able to meet us on arrival, with his new baits, it was a case of having to use what you've got. This consisted of some ageing shop-bought boilies, trout pellets, and a few tins of sweet-corn.
With rods on pods, it was time to turn our attentions to bivvy building, not a difficult task, even in the dark as it was, but the art is to set up the ground sheet whilst avoiding the small piles of dog crap littered about the place! I found the best result was to flick them onto the road with the pointy end of a bank-stick! The council have provided numerous poo-bins around the Lough, unfortunately, not all dog owners show the same responsibility.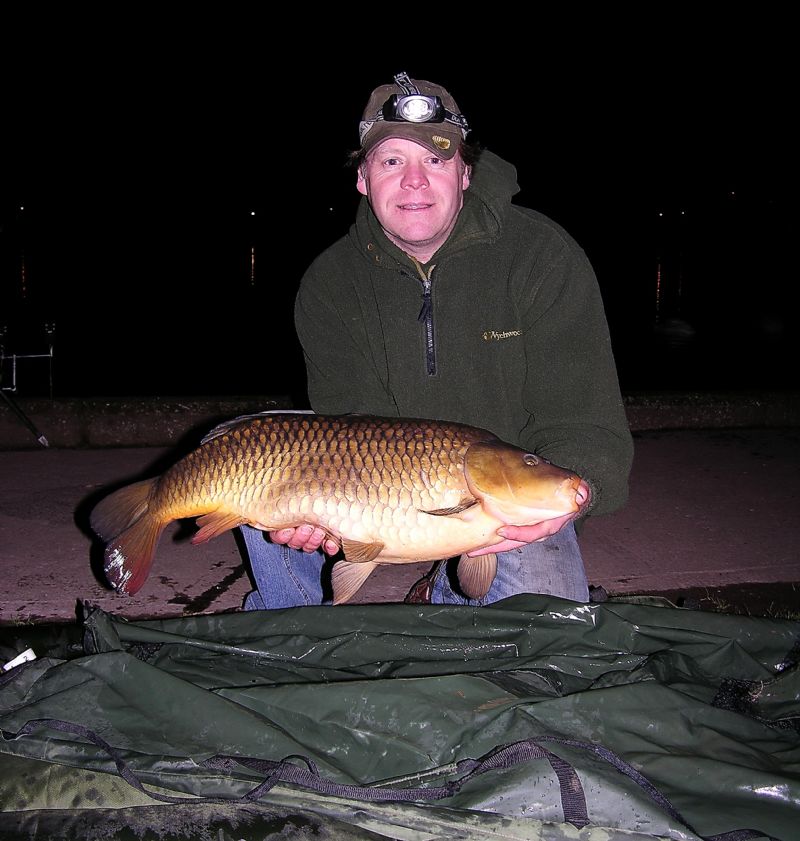 A decent double, great to tempt an early fish
Before my bivvy had been removed from its bag, a Delkim chirped, and then wailed out to inform me that the right hand rod had a Carp attached and was rapidly racing across the lake. This was on popped up sweet-corn and method feeder. I must have literally dropped the bait on its head, the run came that soon!
Maybe I had got it wrong with the temperature, and we were in for a stonker of a session. After a steady scrap, I slipped the net under a decent Common, whilst Andrew prepared the weigh-sling and un-hooking mat. We hadn't expected such a rapid response, but the fish was kept comfortable in the net until everything had been prepared. At sixteen pounds, four ounces, she was just below my P.B of seventeen pounds, and I was blown away by such a great start.
By the following morning, it had become quite clear that the sixteen-pounder had been a lucky "one-off". Sidney arrived during breakfast, and it was a relief to see he had a full compliment of bait with him, and hopefully some helpful advice and info on how the Lough was currently fishing. The news was not what I wanted to hear, and it was obvious we were in for a tough session. No one else on the lake had managed to catch!
A good selection of flavours supplied by Sid
Sidney's boilies come in one kilo bags, and a multitude of flavours. I picked four bags at random, along with a bag of mixed pellets to add to the swim using dissolvable PVA bags. Hopefully these would make a difference to our catch rate. With that, our mentor was gone, promising to call again the following morning to see how we faired.
With nothing showing throughout the day, we pinned our hopes on the hours of darkness, and experienced a definite improvement, taking three fish between us consisting of two fourteens and an eleven for Andrew, all on Sid's bait. The sweet-corn failed to produce this time! We had noticed however, some surface activity well beyond casting range and mentioned this to Sidney the following day. He owns a bait boat, but like myself, prefers to use casting tactics rather than resort to this method of angling. However, when the fish are showing beyond casting range, it is a tempting method when all else fails.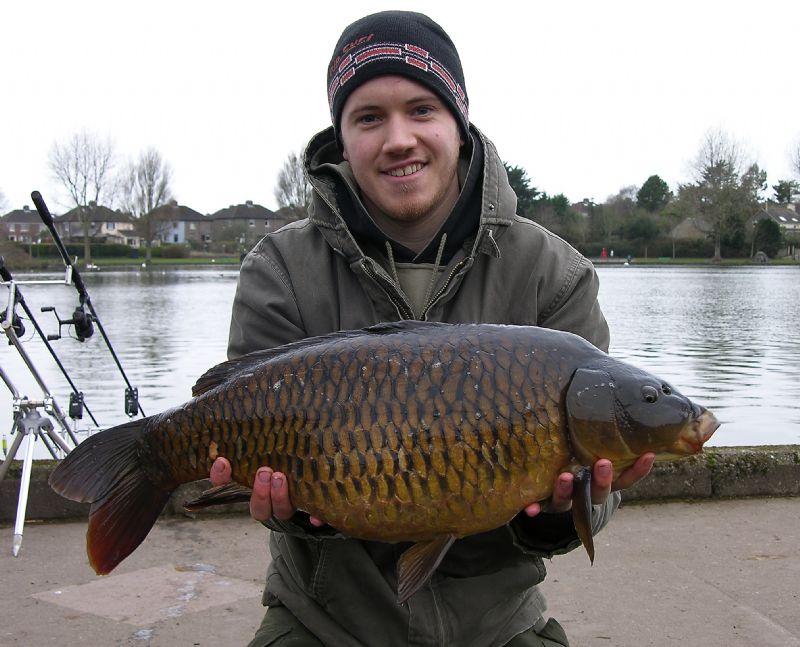 Andrew sorts out a small double on a tough night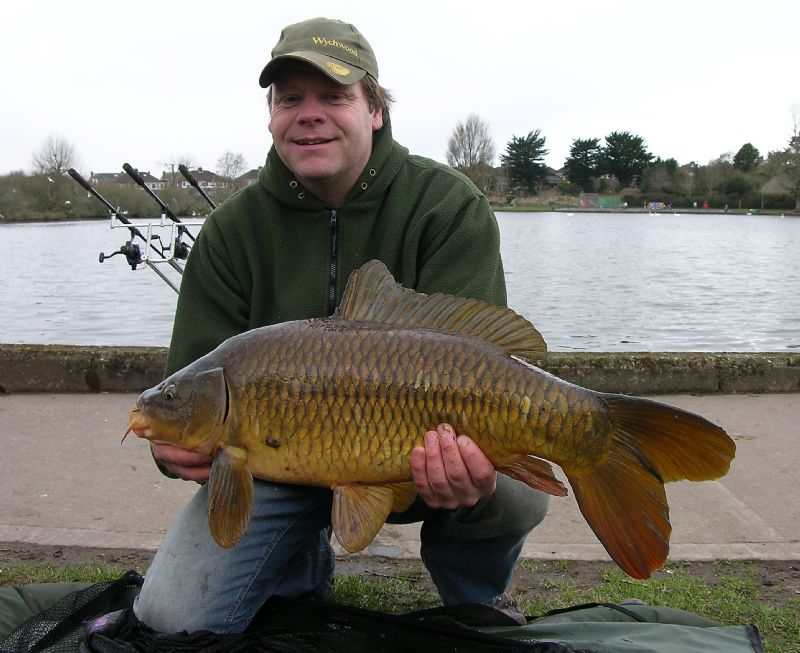 Fish were carefully "sacked up" for a couple of hours for a daylight shot
We agreed to give it a try later in the evening, and as I had never used a bait boat before, looked forward to seeing it in action. It is quite an impressive piece of kit, with head lights, tail lights and all manner of lights to let the user know that the payload of bait has been dropped in position, along with baited hook. I wondered if they come in a nineteen foot version!
Sid sent each baited hook out, in turn, to the middle of the Lough, where it was dropped off, along with an amount of trout pellets and broken and whole boilies as added attractant. I had marked the areas of activity using sight lines and markers on the far side. Our baited hooks should be close to feeding fish.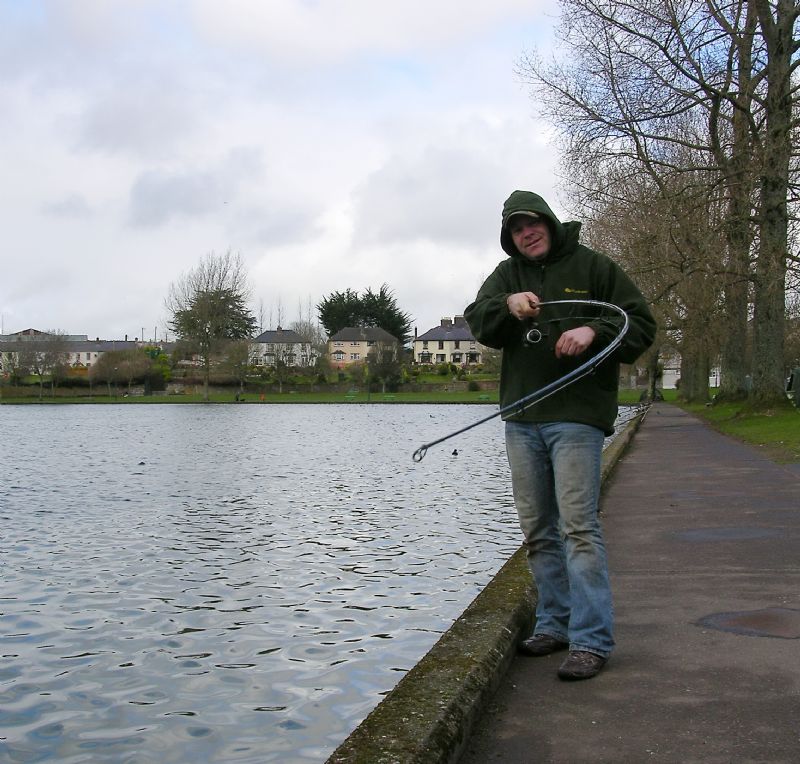 Always a sweet moment, putting the brakes on a running fish
We retired to our respective bivvies for the night, hoping that our last evening in Cork would end on a high, and thankfully, we were not disappointed. Tallying up the count early next morning, we had landed a new personal best for myself of nineteen pounds, along with a seventeen, another fourteen, a thirteen, plus two smaller fish of ten and nine pounds. Andrew also took a PB of fifteen pounds, all taken on Sidney's bait. Proof, if proof were needed that these boilies are currently doing the business.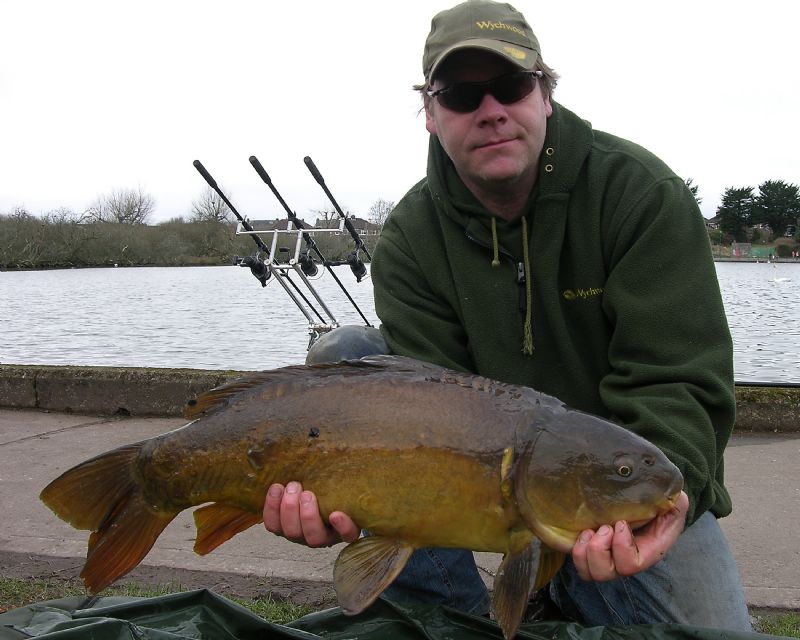 I managed to un-wittingly join the "Lippy" club
One of the fish was a Carp with an unusual birth deformity, having a poorly developed lower lip. Apparently this is "Lippy". I'm not one for calling fish names, but this old girl is extremely well known amongst the local carpers, in fact, you're not a Cork carp angler until you've hooked and landed Lippy! Sidney first landed her eighteen years ago, and at one time, she topped sixteen pounds. Age is getting the better of her now, and she's down to fourteen pounds, but still going strong for an old girl.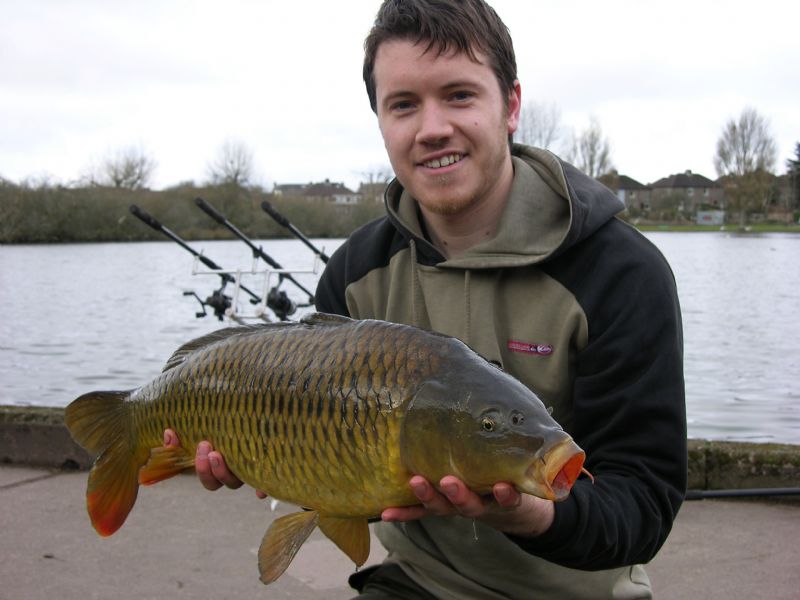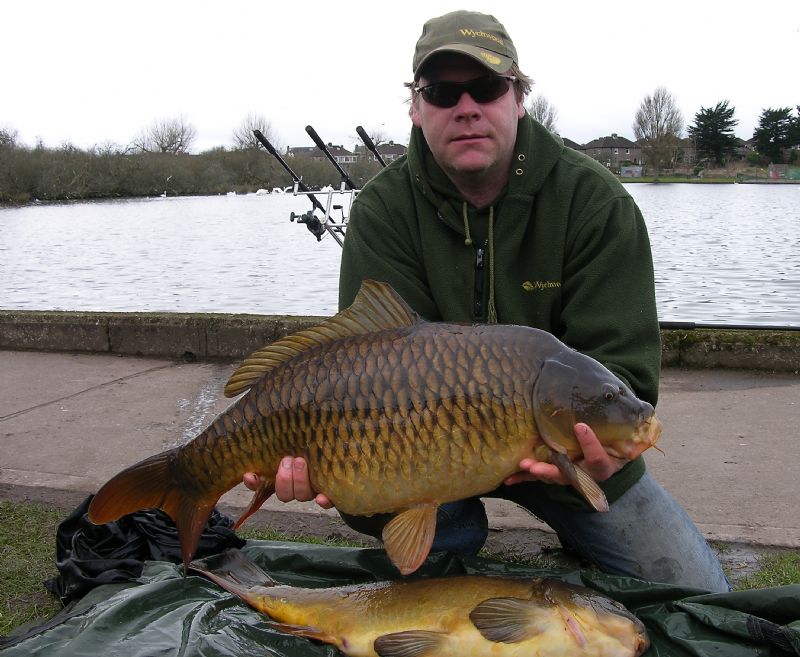 Info
For those interested in trying Sidney's range of baits, his list of suppliers are Darenth Valley Baits, Mainline, Premier baits, Essential Baits, Nutra Baits, Solar Baits, Sticky Baits and C.C.Moore.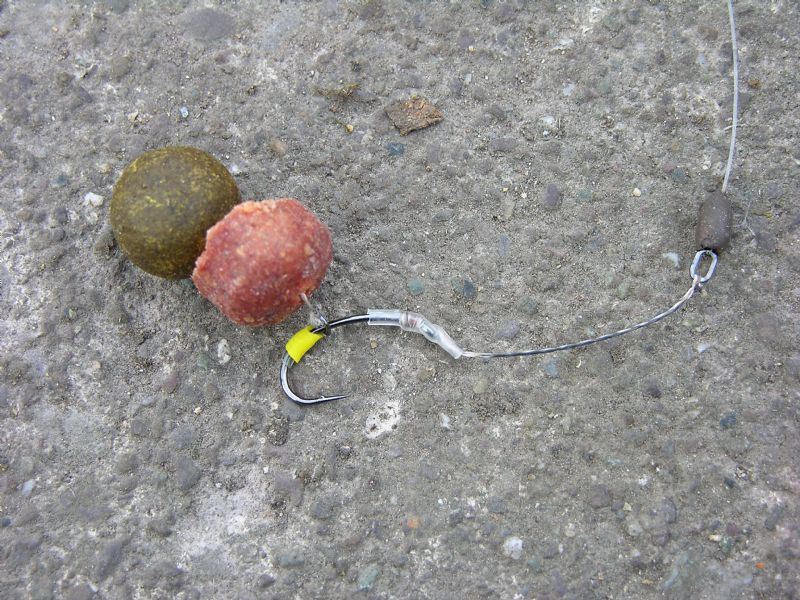 Sid had this to say regarding the extensive field testing he has carried out.
Darenth Valley baits are working very well over the last year and the more bait that goes in, the better the results. The bait has caught the same fish (20lb) twice in recent weeks and tagged fish have returned to the bait over and over again.
Mainline bait where used, has taken large fish and big catches.
Premier baits are fishing well both here and when we used them in France.
Essential baits have worked well for anglers in numerous waters up and down the country.
Solar baits are a proven favorite in Cork over the past few years.
C.C Moore's full range of pellet, base mix and ingredients are available upon request and has given good results wherever used.
Nutra Baits and Sticky Baits are new to Irelands Waters but look and smell good.
Sticky baits are available next month and at present, I am currently field testing these with interesting results.
If you wish to purchase any of the above baits, or require any related information, you can contact Sidney Kennedy on 0872816778, or from Northern Ireland, 00353872816778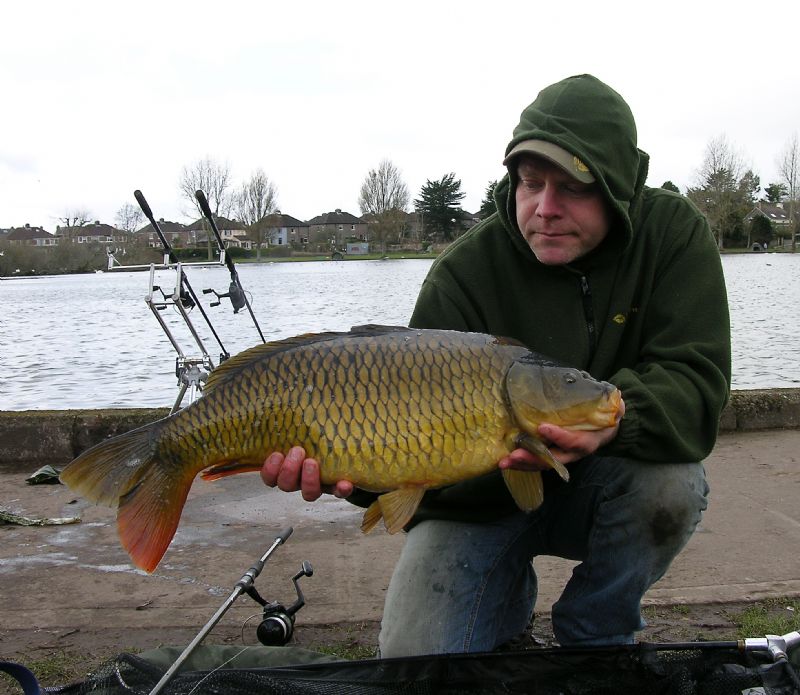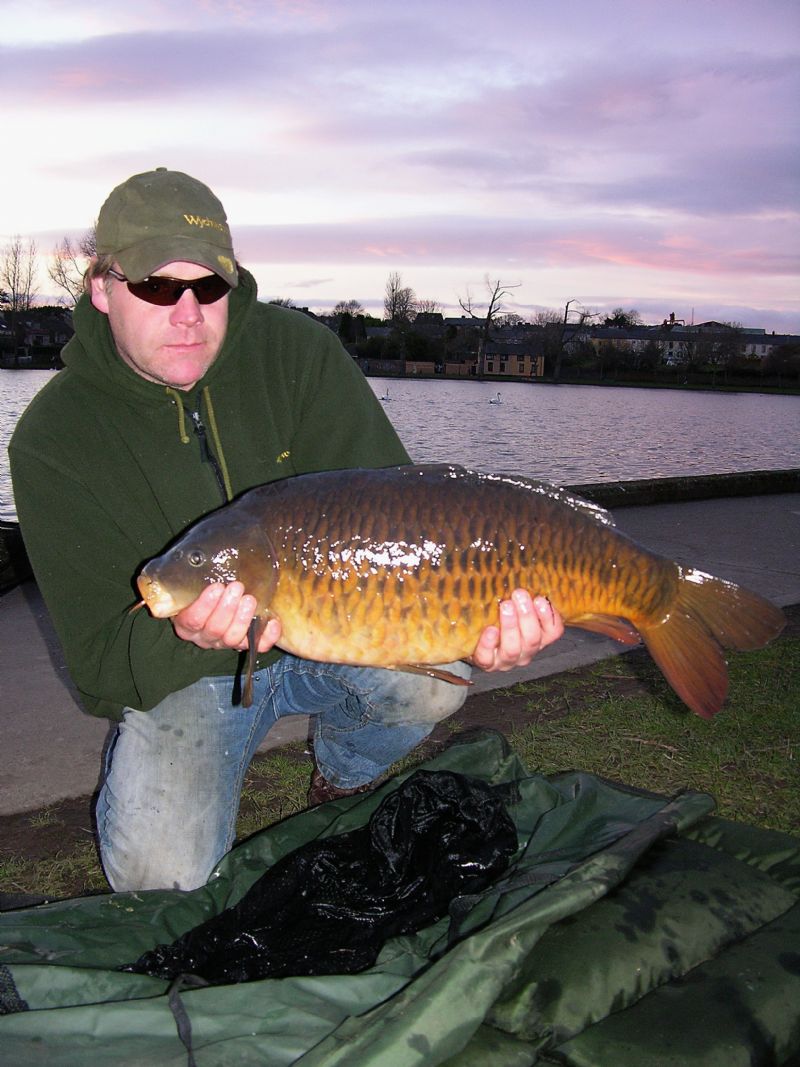 New Tackle worth looking at...
Rods
"The Extreme range of carp rods from JRC look and feel quite tasty and for this quality of tackle, they are priced to suit most pockets. They are built using ultra high quality Low Resin 40T Carbon. They are a very slim blank, light weight yet powerful with a great fish playing action". The standard Extreme's are available in three test curve versions;
click this link...JRC Extreme 2.75lb Rod - Black, 12 Ft
click this link...JRC Extreme 3.00lb Rod - Black, 12 Ft
click this link...JRC Extreme 3.25lb Rod - Black, 12 Ft
"The JRC Extreme Transmitter has a fast taper action and is designed for casting marker floats with extreme accuracy. It is very stiff with a soft tip to feel every bump on the lake bed. The guides have a stainless steel liner to ensure maximum transmission of the topography of your swim".
click this link...JRC Extreme Transmitter 2.75lb Rod - Black, 12 Ft
"The Extreme Shuttle is a very powerful rod that has been developed to cast the heaviest of spods, and also the popular spomb. Pin-point accuracy is guaranteed with this rod".
click this link...JRC Extreme Shuttle 5.00lb Rod - Black, 12 Ft
"The JRC Extreme XLR is a rod capable of casting a 3 to 5oz lead further than you can ever imagine. However, when playing a fish it still feels very responsive and handles well. Constructed of 40T low resin carbon, this rod is the ultimate casting tool for those big waters. During testing, distances of over 220m have been recorded with this rod on a 4oz ground cast, and we feel this rod will out-cast any standard production carp rod on the market, including those at twice the price!"
click this link...JRC Extreme XLR Rod - Black, 12 Ft
Reels
Hot on the heels of the successful Penn Affinity is the new Affinity 8000 LTD, and the Affinity 7000 LTD Liveliner. Finished in black, these are sweet looking kit, and would make a perfect match for the Extreme range of rods. More info....
click this link...Penn Affinity LC Limited Edition 7000
Back