Culdaff Open Shore Comp 2017
Culdaff Open Shore Competition 2017
By Karen Pritchard
Culdaff is a picturesque wee village on the Inishowen peninsula of county Donegal. With its lovely sandy beach Culdaff Sea Angling Club runs its annual shore competition, usually held the last weekend of October or into November depending on dates.
Cathal Donnelly the chairman of the club and the event's organiser for the past four years was happy with the turn-out particularly as some of the regulars that fish the competition were absent due to fishing the worlds in South Africa.
The event also saw some new anglers along with anglers fishing their first ever competition. The competition is sponsored by local businesses and the Loughs Agency that support many fishing events and competitions from boat and shore.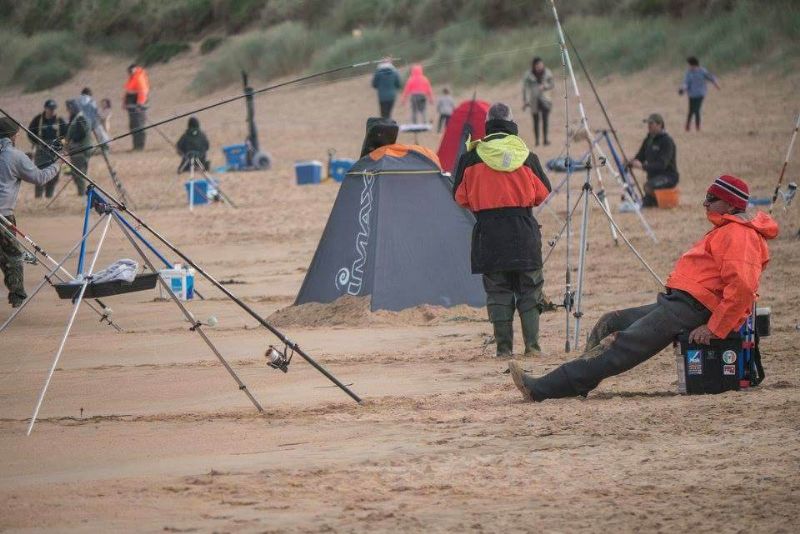 This is a pegged match and consists of 2 zones, 100% payout for 1st, 2nd, and 3rd of each zone, 1st and 2nd junior places, longest round and flat fish and overall beach winner. The match is measure and return with minimum fish length being 18cm.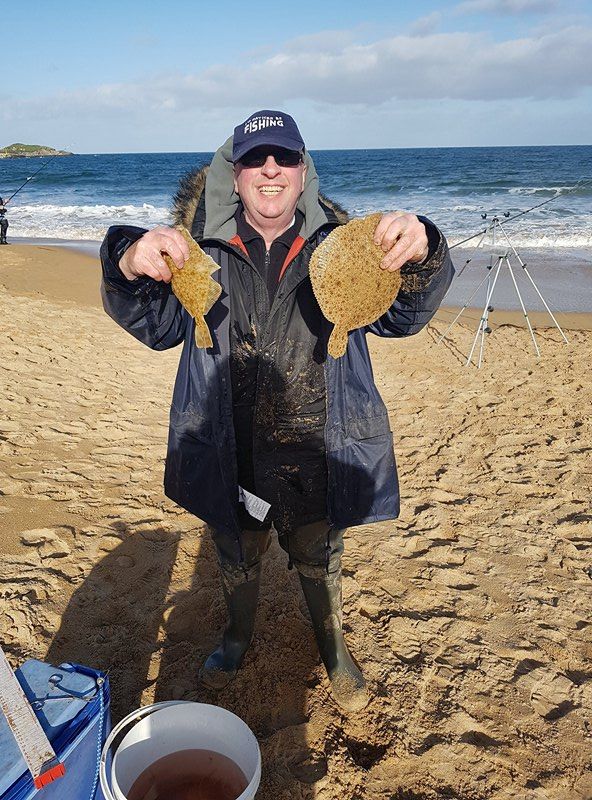 Registration took place at the beach car-park which saw 33 anglers including a junior turn up. There was a good surf on the beach with a cool north-easterly breeze blowing. Fishing was from 12.00 – 17.00 fishing an hour of the in-coming tide and four hours down.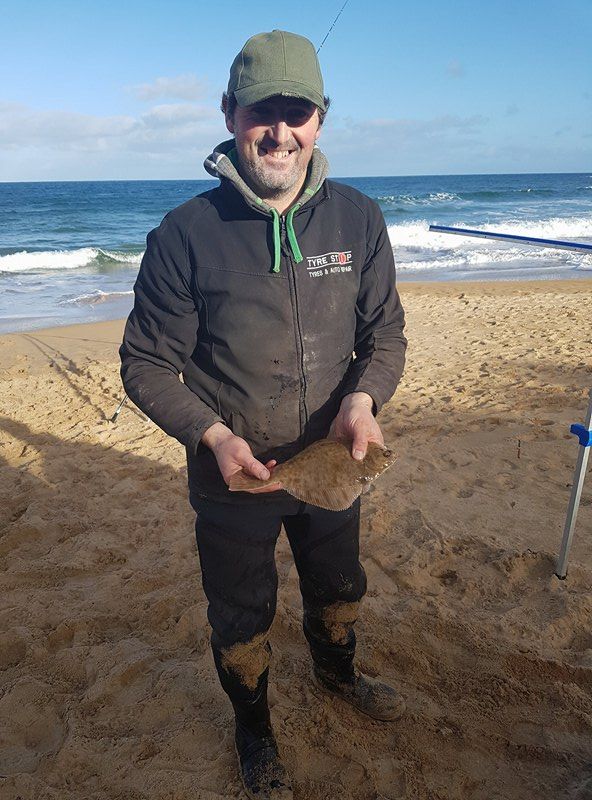 After a walk along the shore and speaking to competitors, most of them were using 3-hook flappers with a plain lead weight. Baits were lugworm, black wrap, maddies and mackerel favoured by most, with the odd angler using peeler crab.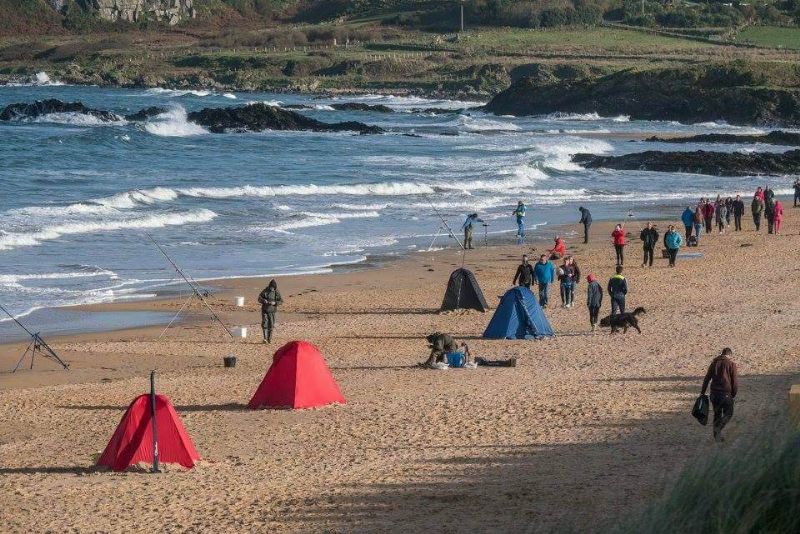 There were plenty of under-sized fish including weavers caught. Even 2 large seals came in for a visit and dolphins putting on a show in the distance, but that didn't stop the anglers, or the fish from taking the bait.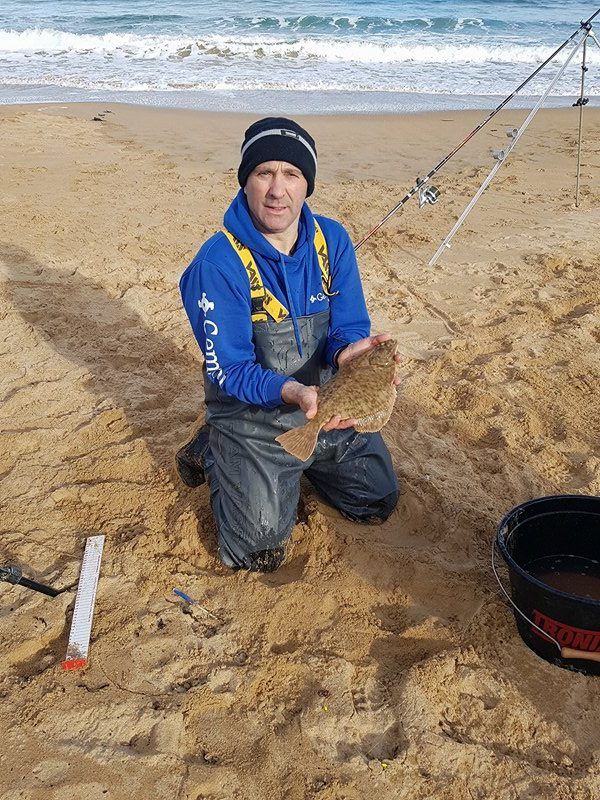 After a 5-hour match and that great surf you would have imagined an odd bass to make an appearance, however fishing was slow and just a total of 115 fish, mainly flounder and turbot were caught and released, the match was open for anyone to win.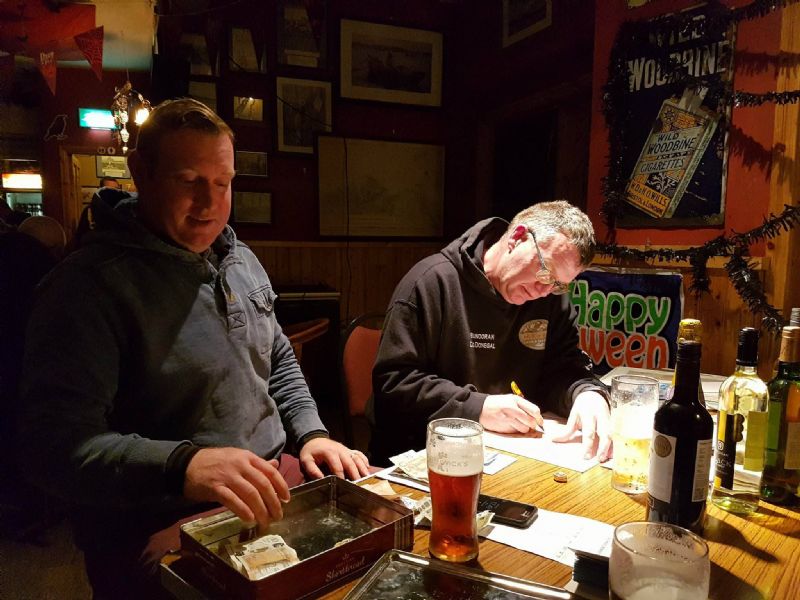 All anglers headed back to Bonner Inn Culdaff Arms to await the results. Brian Bonner who owns the bar is also a local sponsor for the match. We were welcomed with a great atmosphere, a roaring fire and a spread of food put on for the anglers.
With all results worked out Kevin Wilson from Loughs Agency was on hand to give out the prizes. Prize-winners on Zone A were 3rd place Liam O'Connor, 2nd place Mike Henry, 1st place Eugene Andrews.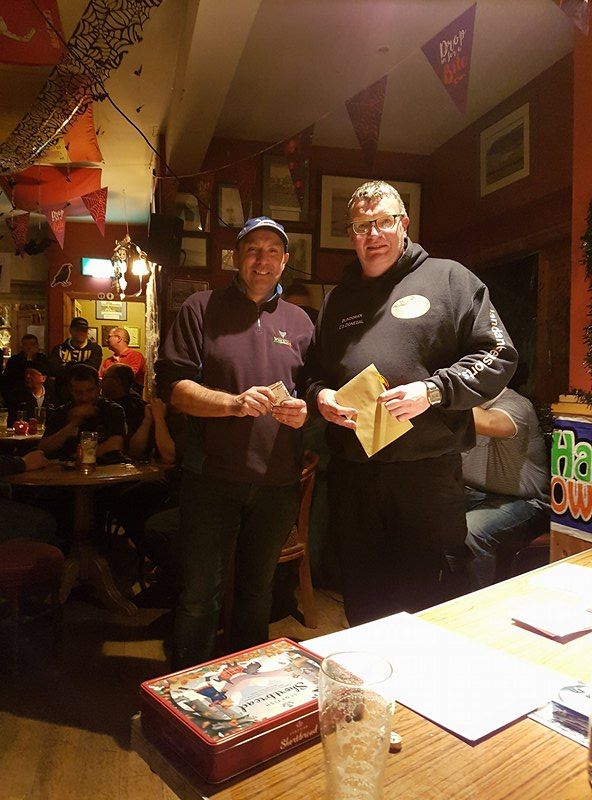 Eugene Andrews receives his prize for first place, zone A
Prize-winners on Zone B were 3rd place Neil Boon, 2nd place Johnny Snoddy and 1st place and overall winner was Marcus Blaz.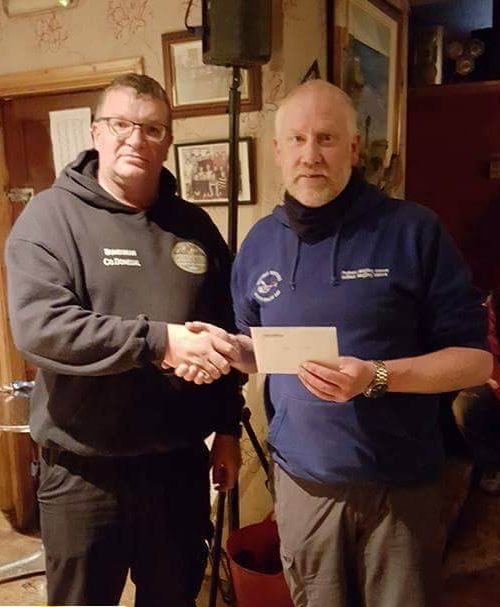 Johnny Snoddy receiving second place prize, zone B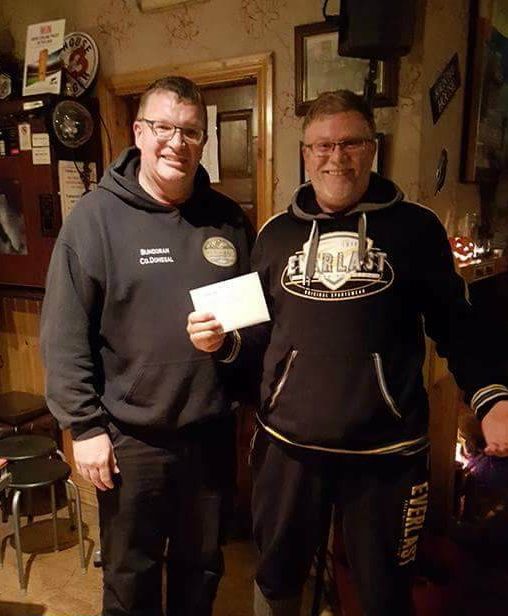 Winner of zone B was Marcus Blaz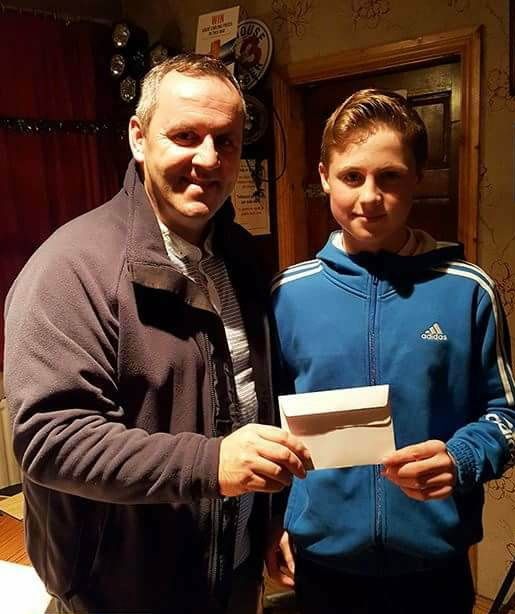 Junior prize went to Sean McGrenaghan.
As there were no round-fish caught, that prize was given to longest flat fish which was won by Eugene Andrews from Newry with a 41cm flounder.
For any anglers looking to participate in this event or other events held in the area contact Culdaff Sea Angling Club through facebook.
Back