Daiwa Pairs by Karen Pritchard
DAIWA PAIRS 2016
The Daiwa Irish Pairs has become one of the major events in the national match calendar. The competition, which runs for a week, is held every year in the beautiful surroundings of the Dingle Peninsula in County Kerry.
The fishing is varied offering estuary, rock and surf angling. The Daiwa Irish Pairs adopts a conservation approach to this angling festival. The 3 pegged matches are fished on a measure and return basis. The species hunt is also operated on a measure only basis, where anglers can use an official measure and photograph their catch [witness cards are supplied to all competitors for optional use]. The event allows and accepts either digital or witnessed evidence to ensure the specimen fish can be returned safely to sea.
The ongoing success of The Pairs is the result of a collective and dedicated effort from both past and present organisers and committees. For the past 14 years has seen Nick Haward event organiser and his team put a lot of time and effort into organising this event. Nick was responsible for the final development and push into 100% fish return.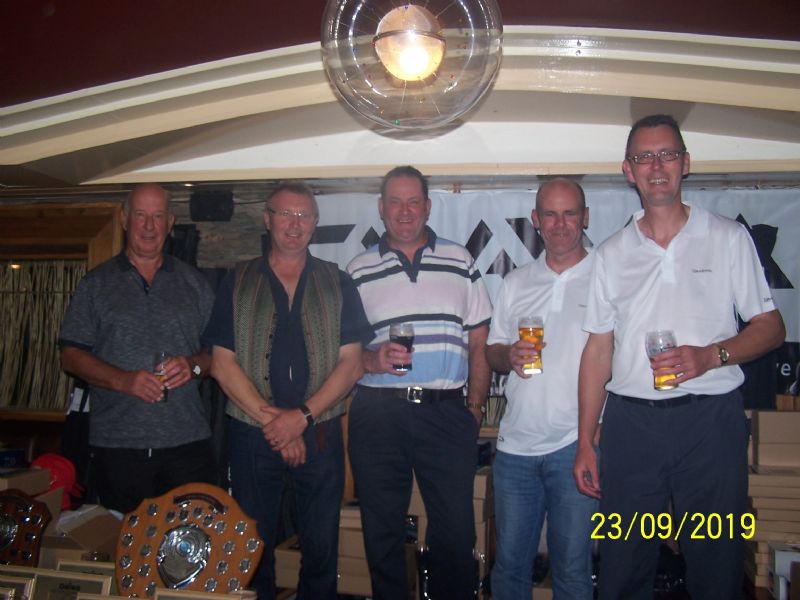 His team: Darren Smith has fished the event since 1987, Jim Gross since the early 90's along with Ian Hewitt who is one of the few pairs to win the event twice and Alan Smith who is one of longest serving attendees of the event and has fished it continuously since its launch in its current format back in the early 1980's. These guys are the centre of The Pairs, they make sure all beaches are pegged and results are sorted and posted and should not be underestimated. And the support behind these men is the lovely Susan Haward.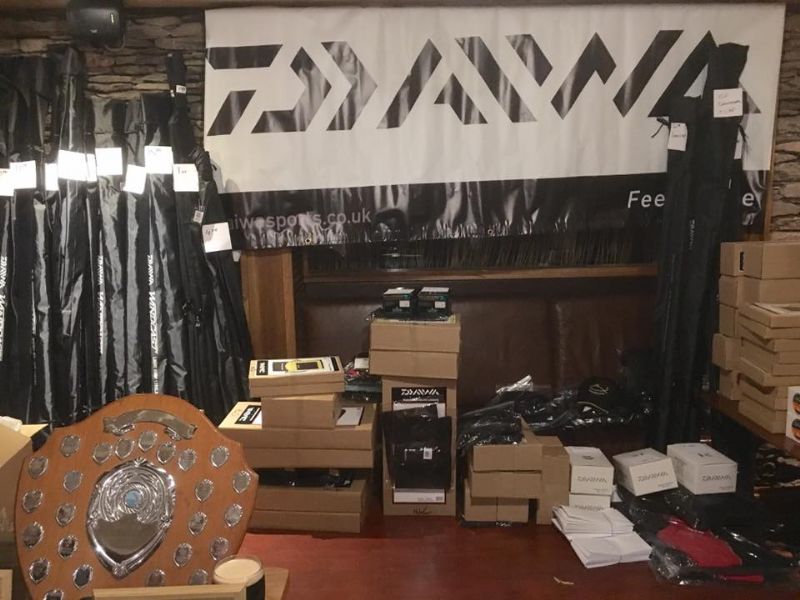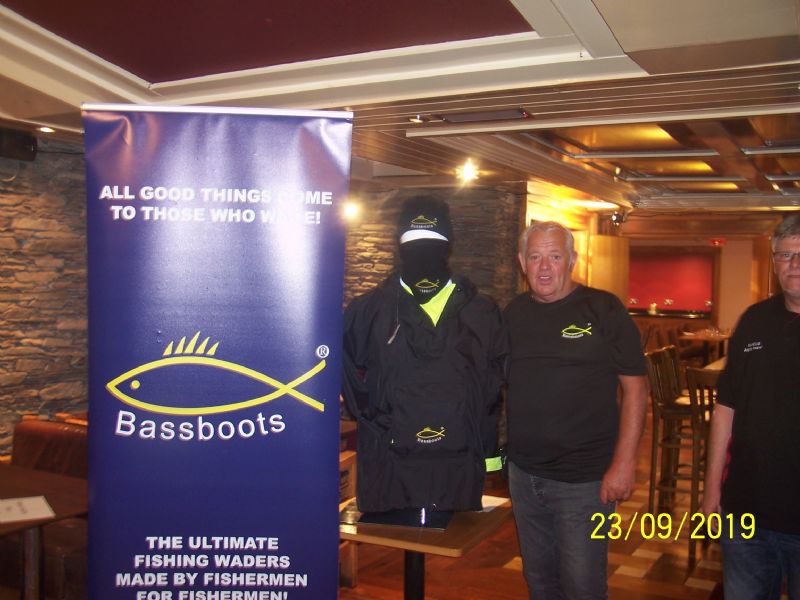 The main sponsors of the event are Daiwa Sports and have been from the 1980's, and have been the longest running sponsorship that the sport has ever had. This year the prize table from Daiwa Sports had a retail value of over £10,000 of quality tackle and prizes. The event also receives considerable assistance from Trident Homes who provide quality accommodation during the event and sponsor a free cottage for 1 week for the best individual performance. Malcolm Scullion of Bassboots sponsors a pair of his top quality handmade bespoke chest waders for best bass of the week. Bassboots also provided quality clothing for the prize table worth £750. Malcolm has developed the strongest waders, which come with a 5 years manufacturing guarantee. Sea Angling Match Federation (SAMF) provided the insurance for the event.
Dingle Bay Hotel – Paudies Bar is where it all happens, registration, presentation, drowning of the sorrows or a splendid feed. The staff are outstanding. I think they need a medal for putting up with that many anglers every year!
This year saw the 35th year of the Daiwa Irish Pairs with 120 anglers turning up for the event travelling from all over Great Britain and Ireland. This year saw new 1st timers, juniors, old faces that took a break and all the regulars that return every year. Some come along for the week others longer to get prepared for the event. The 1st initial catch-up amongst them all is on the beaches digging their lugworm or maddies ready for their 1st peg match or out trying to get fresh mackerel. For those without forks and feathers, bait can be purchased from Landers in Tralee or Chris O'Sullivan from Atlantic Tackle who provides fresh and frozen bait; Chris is also a competitor.
Friday 16th Sept saw the event starting with everyone turning up at Paudies Bar for registration, pairs queuing to pick their envelopes to see what pegs they have drawn, what beaches they are fishing, entering the 4 man team and best individual, all getting caught up before they head off in preparation for their first match.
Saturday 17th saw the 1st peg matches of the 2016 event held on Ventry and Cappaclough. The weather was overcast with a light breeze, both venues were fairly tough. Small fish tactics paid off to those who had weed in front of them. With 60 anglers on each beach Ventry saw 7 blanks and a mixture of fish including bullhuss, tub gurnard, small conger, bass and flounders. Whilst Cappaclough had 4 blanks seeing golden grey mullet, garfish, whiting, dogfish, flounder and wrasse. The pair's day winner was Steven Smith & Tom Whitehead wining £250 and the trophy, 2nd place was Mike Fox and Chris O'Sullivan winning £150.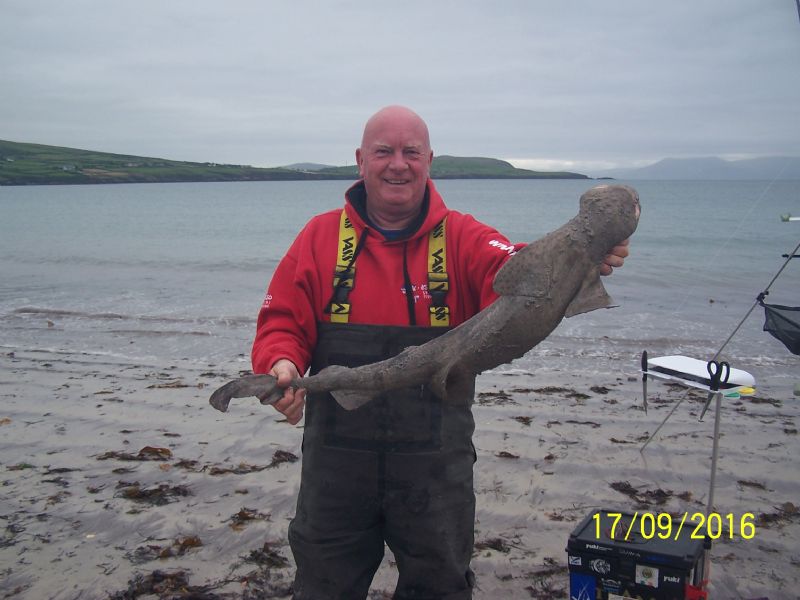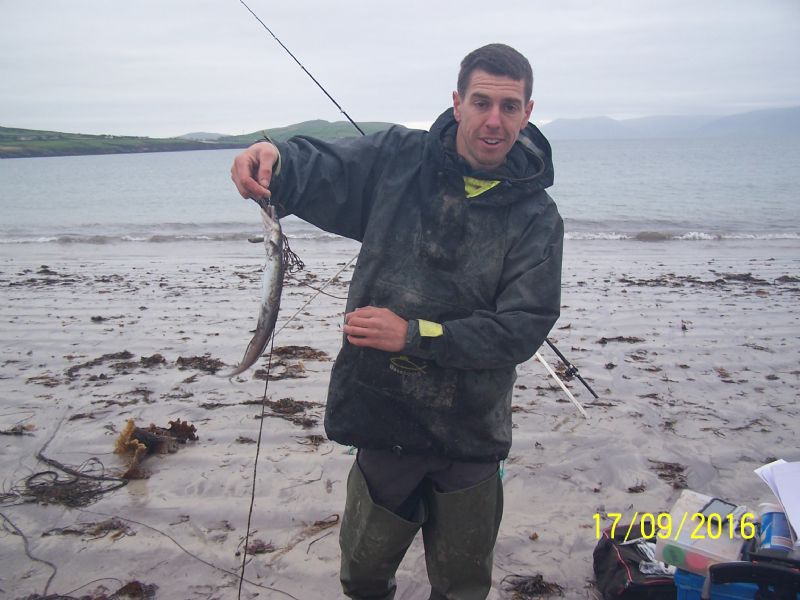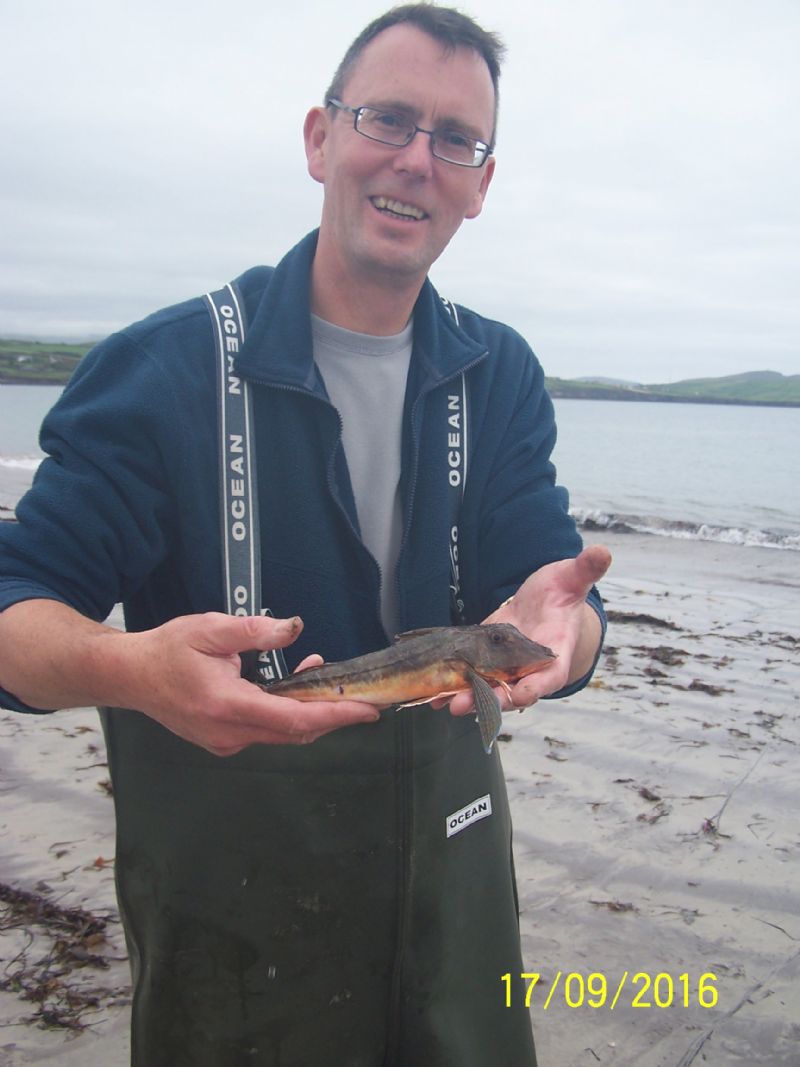 The 2nd peg match was held on Monday 19th, the venue being Brandon beach. The weather was overcast and fairly warm with a lovely surf running. 120 anglers in one line on one beach - what a magnificent sight! The array of different gear and tackle, the different methods of fishing and the range of different traces makes for interesting viewing. With only 4 blanks on the beach and a mixture of flounders, turbot, sea trout and painted rays were caught. The pair's day winner Noel Fogarty & Ciarian Fogarty winning £250 and the trophy, 2nd place was father and son Des & David Farrelly winning £150.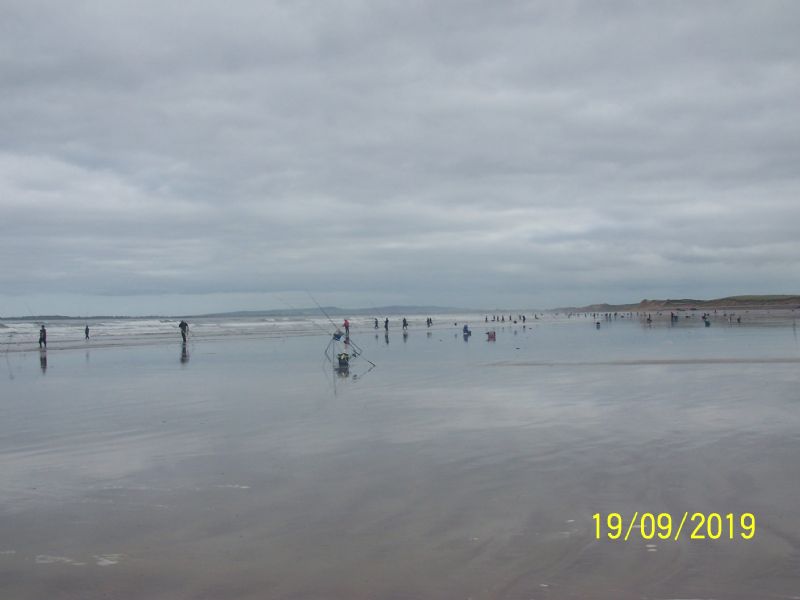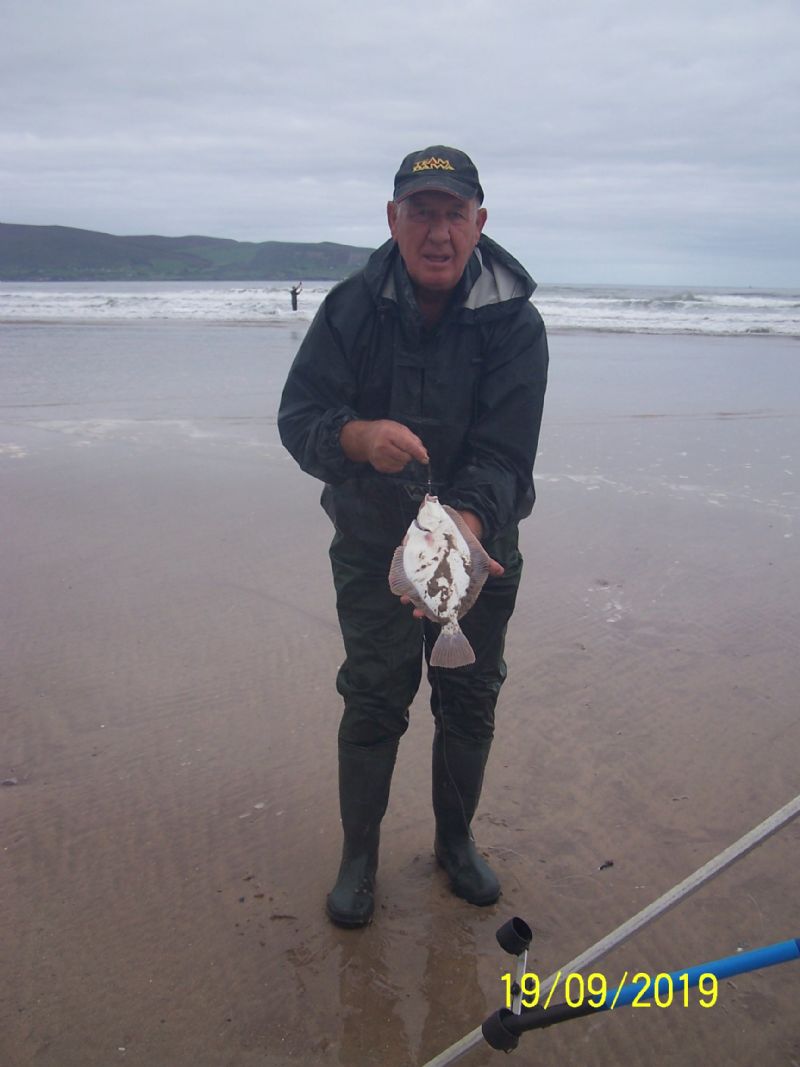 The final peg match was scheduled for Inch on the Wednesday, however due to the overnight arrival of an unexpected weather front of howling wind and rain the match was postponed and moved to the next day. With the new venue being split between Brandon and Cappaclough. With both venues being hard to fish due to the last of wind and rain Brandon was the better of the two venues with a number of quality fish being caught, including good size flounders, painted ray and a 63cm bass for Gary Hazelgrove. The pair day winners Noel Fogarty and Ciarian Fogarty £250 and trophy, 2nd place Gary Hazelgrove and David Falk winning £150.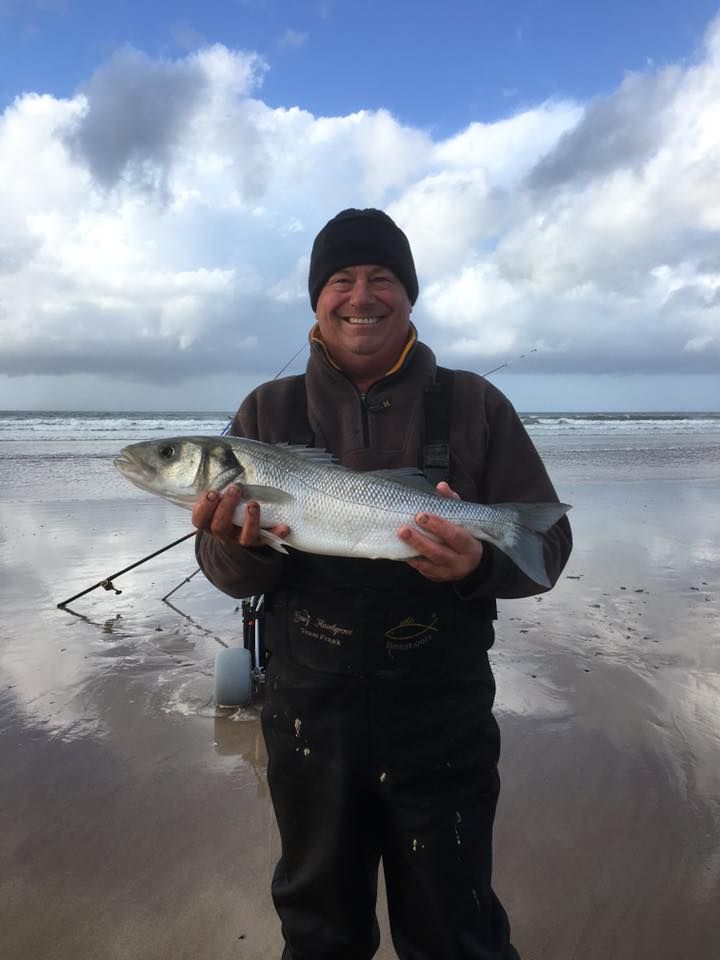 The last peg match also saw competitors fishing for the John Browning trophy, which is for the best individual performance on day 3 which went to Eoghan Duff.
It also sees the teams of 4 event being fished and the winners....
1st-Paul Molyneux, Dave Roe, Ged Stevens, Gary Griffiths winning 800 euro, 4 Bass Boots hoodies and caps.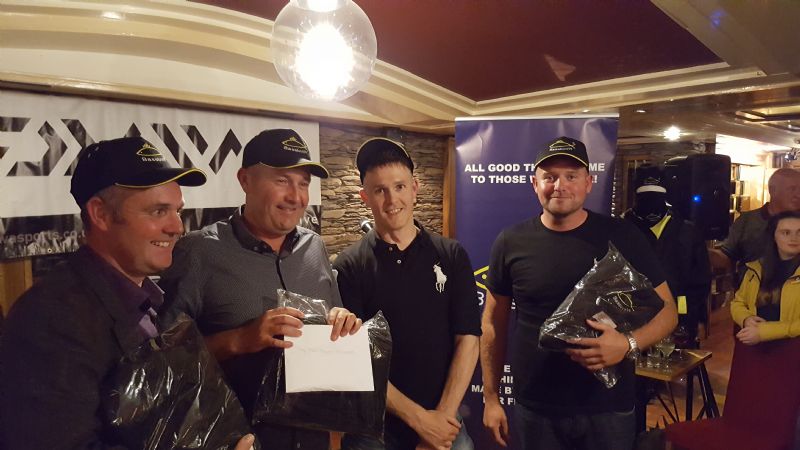 2nd-Des and David farrelly, Karl Fogarty, Andrew Boyce winning 500 euro, 4 Bass Boots t-shirts and caps.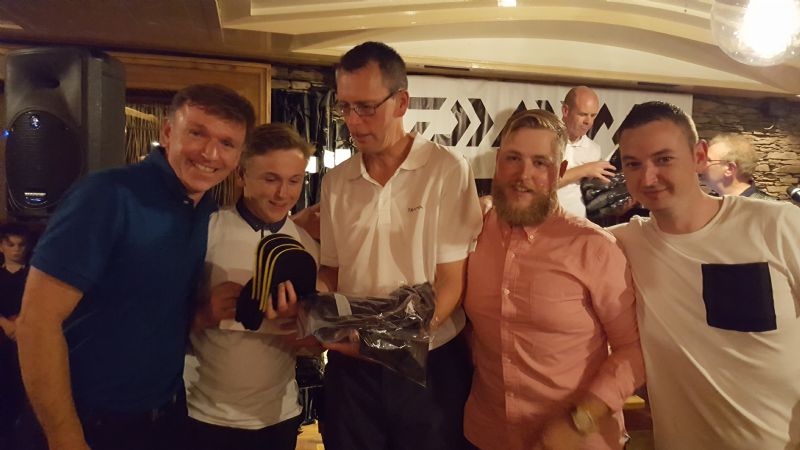 3rd-Paul Stevens, Ben Arnold, Colin Carey, Darren Bond winning 300 euro and Bass Boot beanies.
The best scoring fish of the week caught in the peg matches was a painted ray of 64cm won by Noel Fogarty and he won an Emcast surf 5000a
Best individual performance sponsored by Trident Homes and Daiwa Sports is for the top 10 placings, with specific prizes. All the top 10 won, rig wallets, rig tubes, tournament line, tapered leaders and caps in addition. Overall winner was Troy Francis who won the free cottage for 1 week plus a Wincast light surf rod.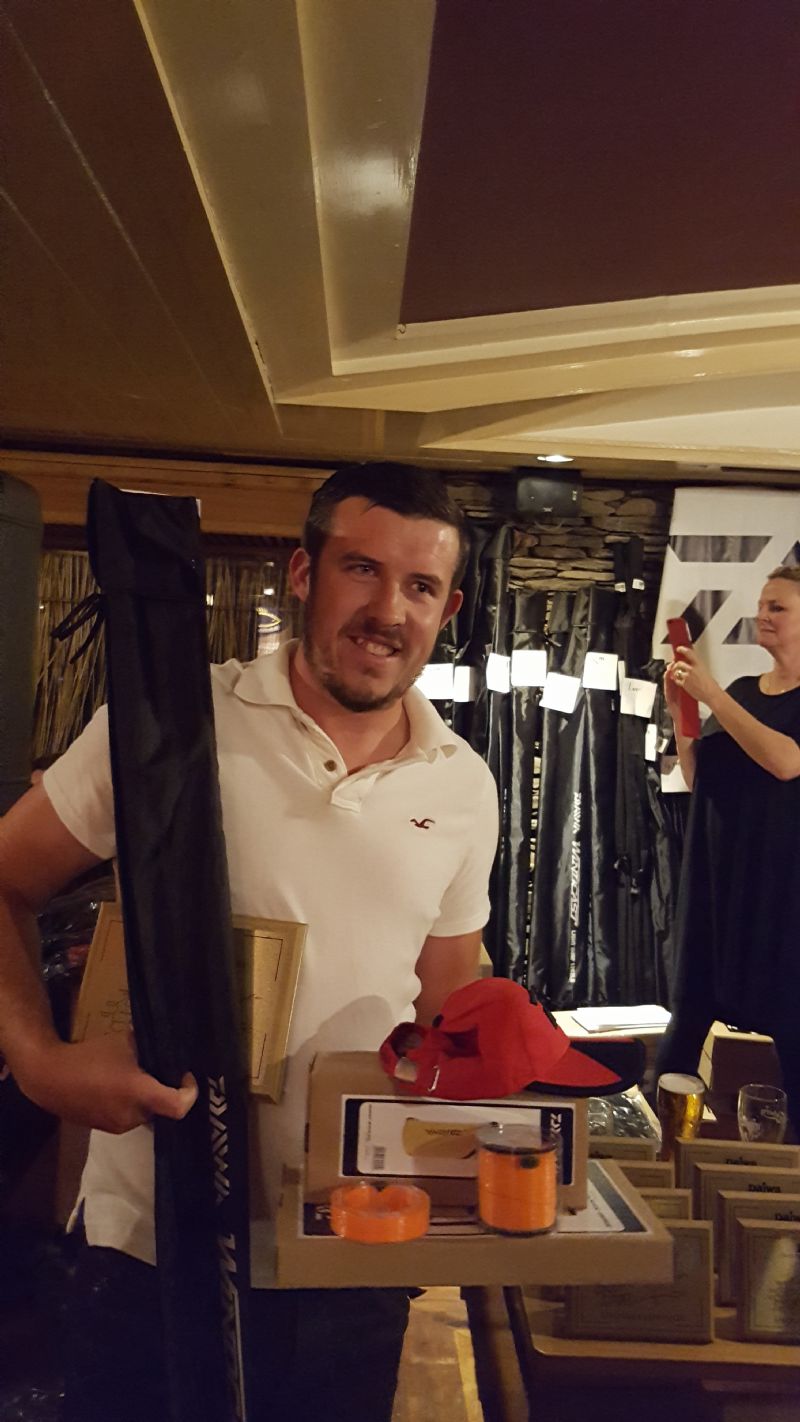 The main event saw 20 placing's all winning tackle prizes and the top 5 with cash and tackle prizes. The Daiwa Irish pairs 2016 winners were….
1st Paul Molyneux and Dave Roe winning £1,500, 2 surfcast 13' RG beachcasters, Daiwa fleece jackets and caps.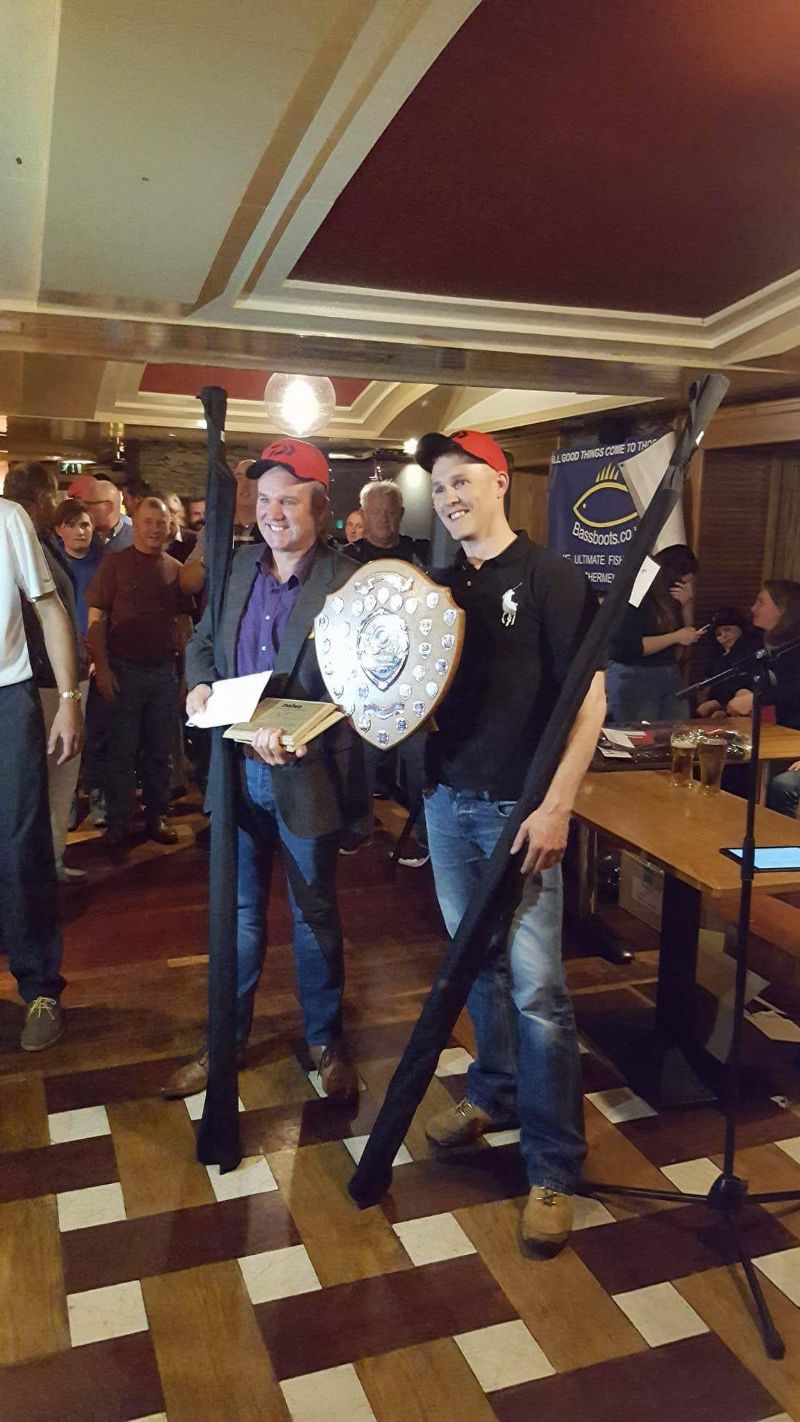 2nd Noel Fogarty and Ciarian Fogarty winning £1,200, Saltiest reels and Bass Boots clothing.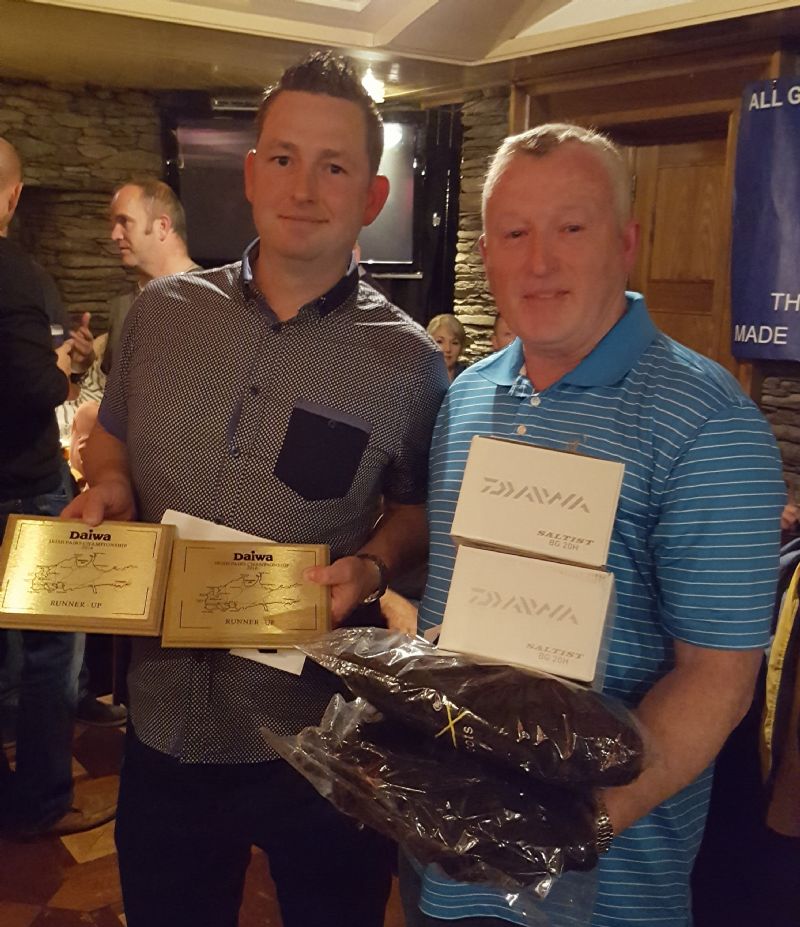 3rd Colin Carey and Darren Bond winning £1,000 and Saltiest reels
4th Des and David Farrelly winning £800, Grandwave 16' surf rods and rig tubes.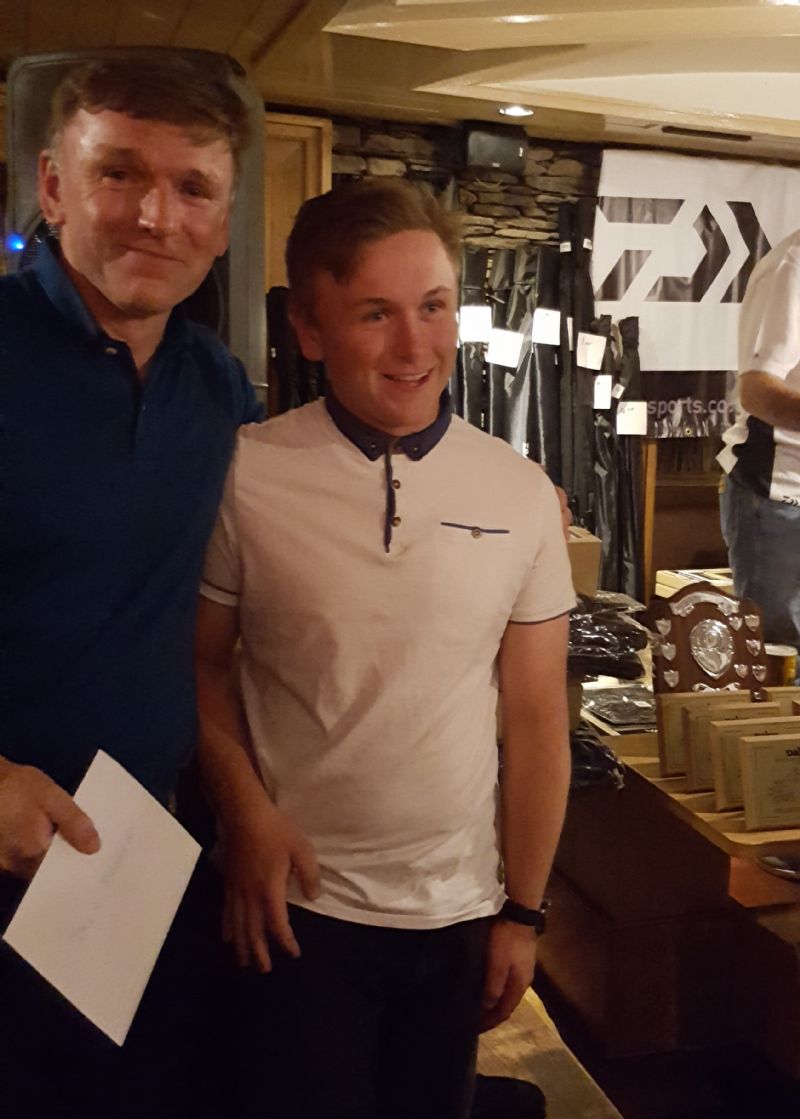 5th Simon Dawber and Steve Nicholson winning £700, Grandwave 14' surf rod, rig tubes and neck warmers.
During the week there is also a nominated specimen competition that runs [the peg matches are also included in this]. Each winner of the nominated species competitions wins a SL20sh or 7HT, Daiwa tournament line and caps. The best bass of the week also wins a pair of Bass Boots waders. This year saw a bumper amount of specimen fish recorded 92 in total including 18 painted rays and 15 specimen flounders. Most species caught in the competition was 6 won by Steve Glynn who won a sealine 30SHA.
Best flatfish of the week with a 47cm flounder winning a Cast IZM25QDA fixed spool reel was Chris O'Sullivan.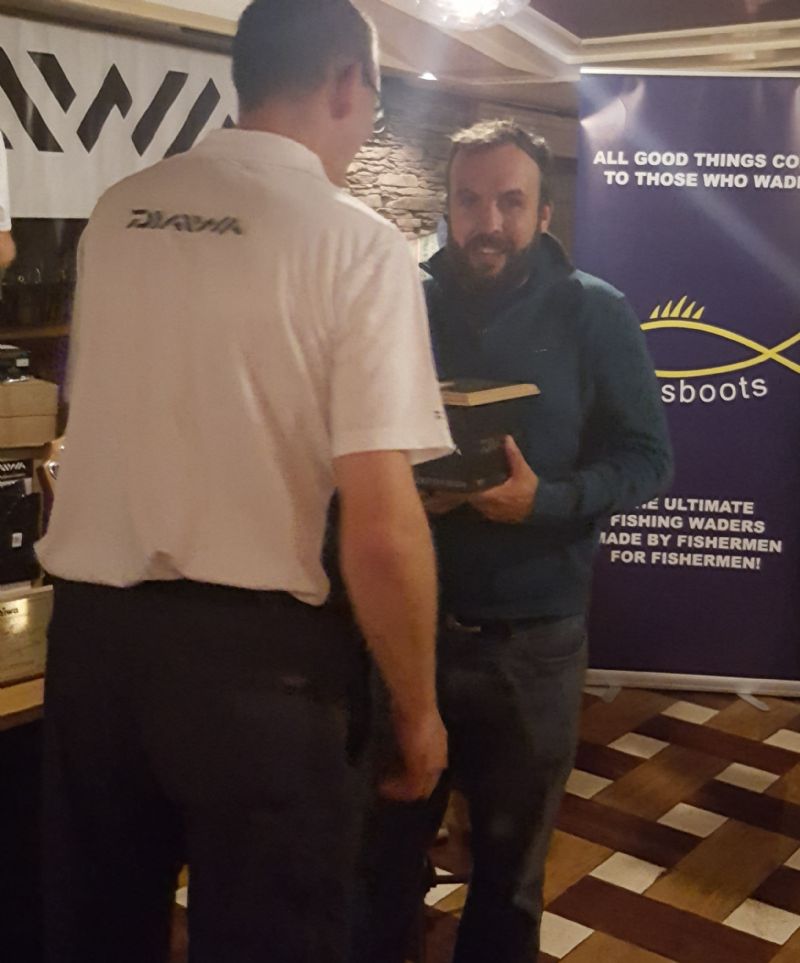 Best round fish of the week winning a Cast IZM25QDA fixed spool reel with a 68cm thornback ray was Nev Charlesworth.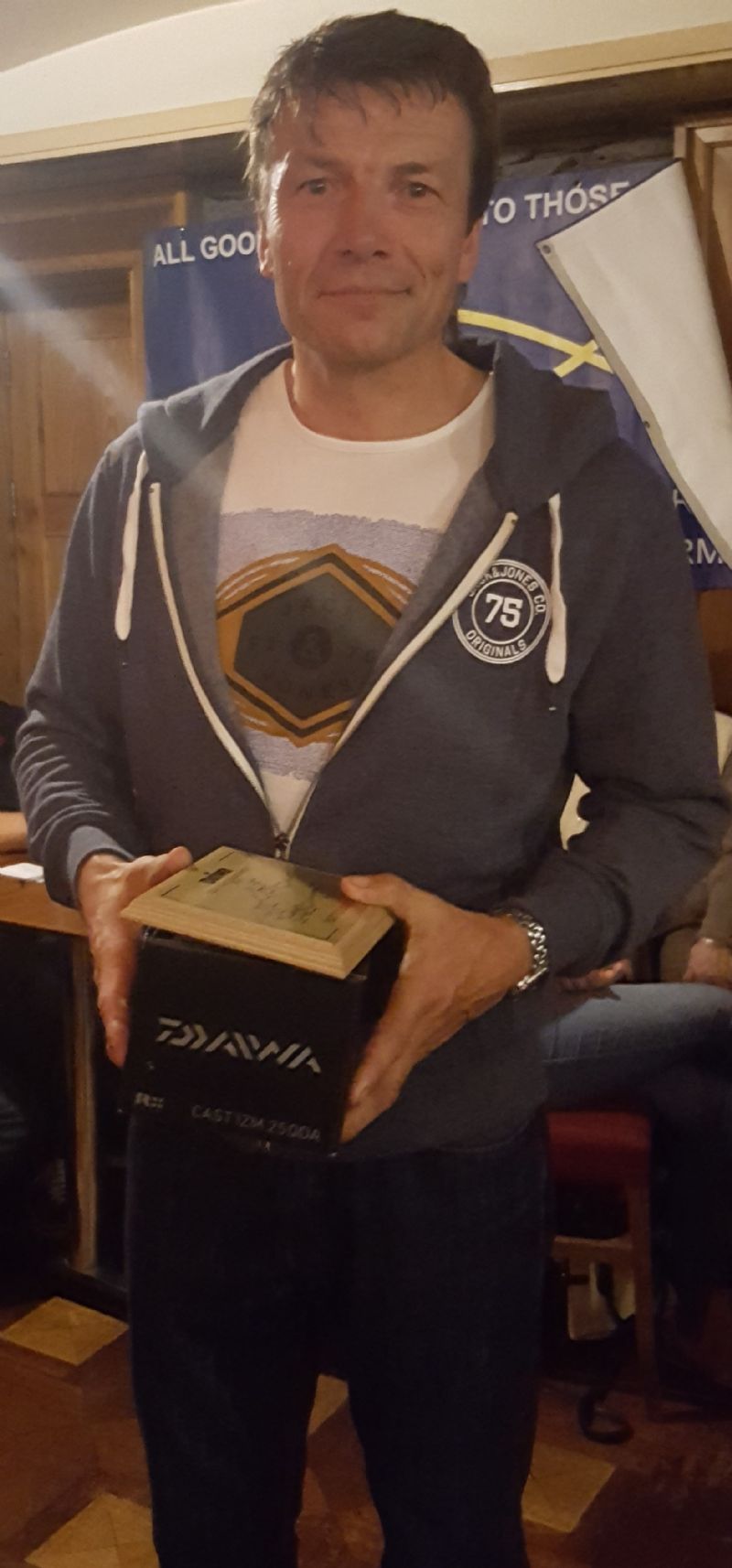 Fish of the week winning a Daiwa 7HT mag super tuned multiplier with a 52cm flounder Gary Hazelgrove.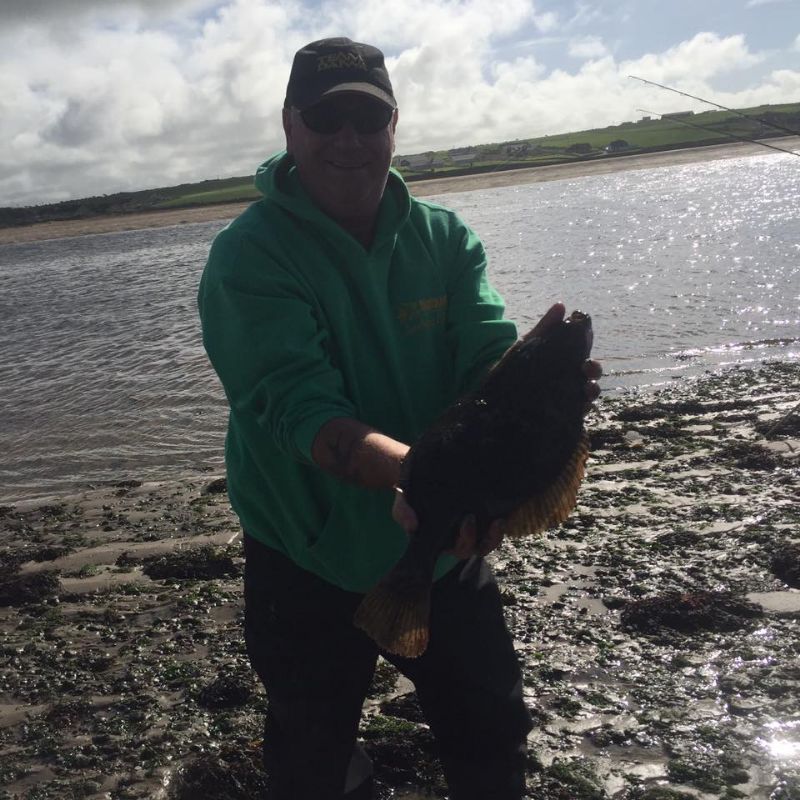 The nominated species and their winners....
| | | |
| --- | --- | --- |
| Pollack | 72cm | Steve Litt |
| Wrasse | 50cm | David Farrelly |
| Bass | 70cm | Phil Lee |
| Bullhuss | 107cm | Ronan Doherty/Steve Litt |
| Thornback Ray | 54cm | Pete Jones |
| Painted Ray | 64cm | Noel Fogarty |
| Flounder | 45cm | Des Farrelly |
| Conger | 172cm | Ben Arnold |
| Mullet | 58cm | Tony Thomas |
| Dab | 31cm | Andrew Wilson |
Phil Lee also won the Bassboots for best bass of the week.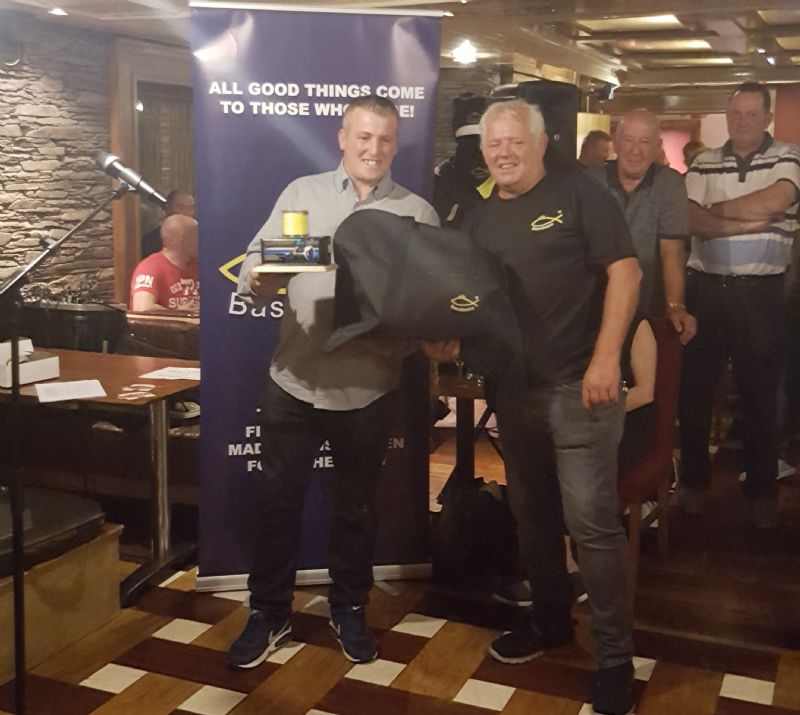 For the 2 juniors that fished [and out-fished a number of the senior anglers] Evan Ryan and Eoin Foley received Daiwa cool bags and rig wallets - our next generation of anglers.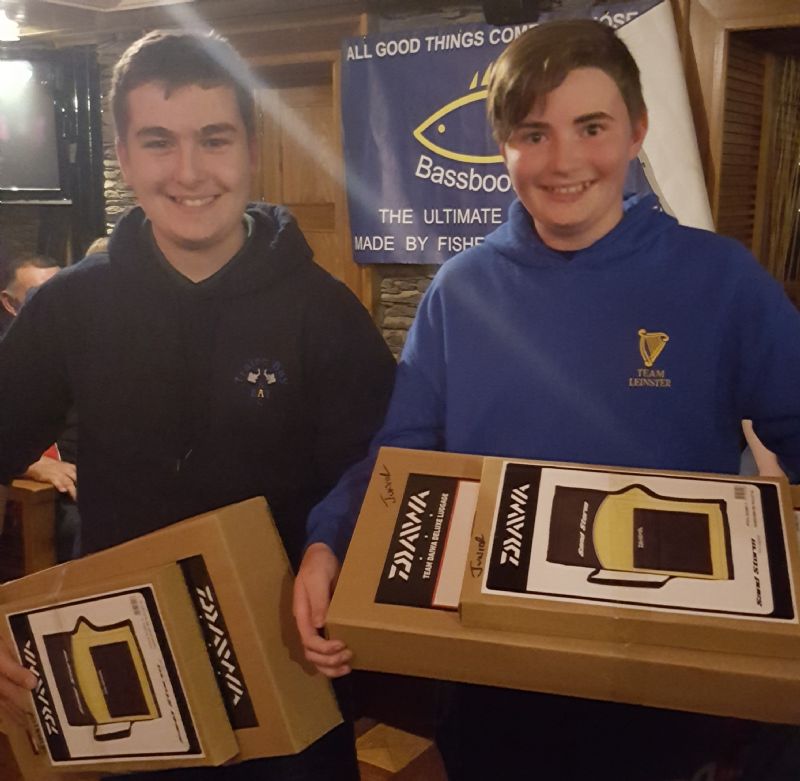 The Daiwa pairs is a spectacular event, whether you're participating or watching, a place to make new friends and be part of a big fishing family. Next year's dates are
Registration Friday 15th September 2017
Presentation Friday 22nd September 2017
For more information on The Pairs and for full results go to www.irishpairs.co.uk or you can find them on Facebook.
For more information on Bass Boots visit www.bassboots.co.uk or Malcolm Scullion on Facebook
For fresh or frozen bait visit Facebook Atlantic tackle (Chris O'Sullivan)
For accommodation visit www.tridentholidayhomes.ie
Some more photos of the specimes caught throughout the competition..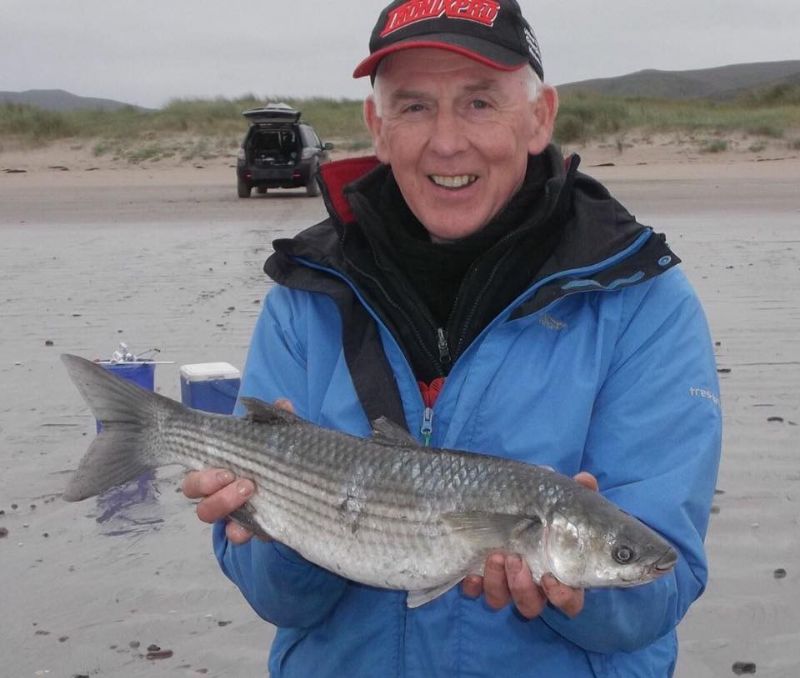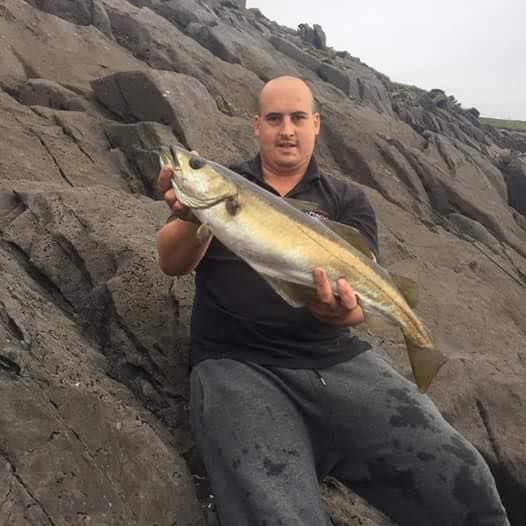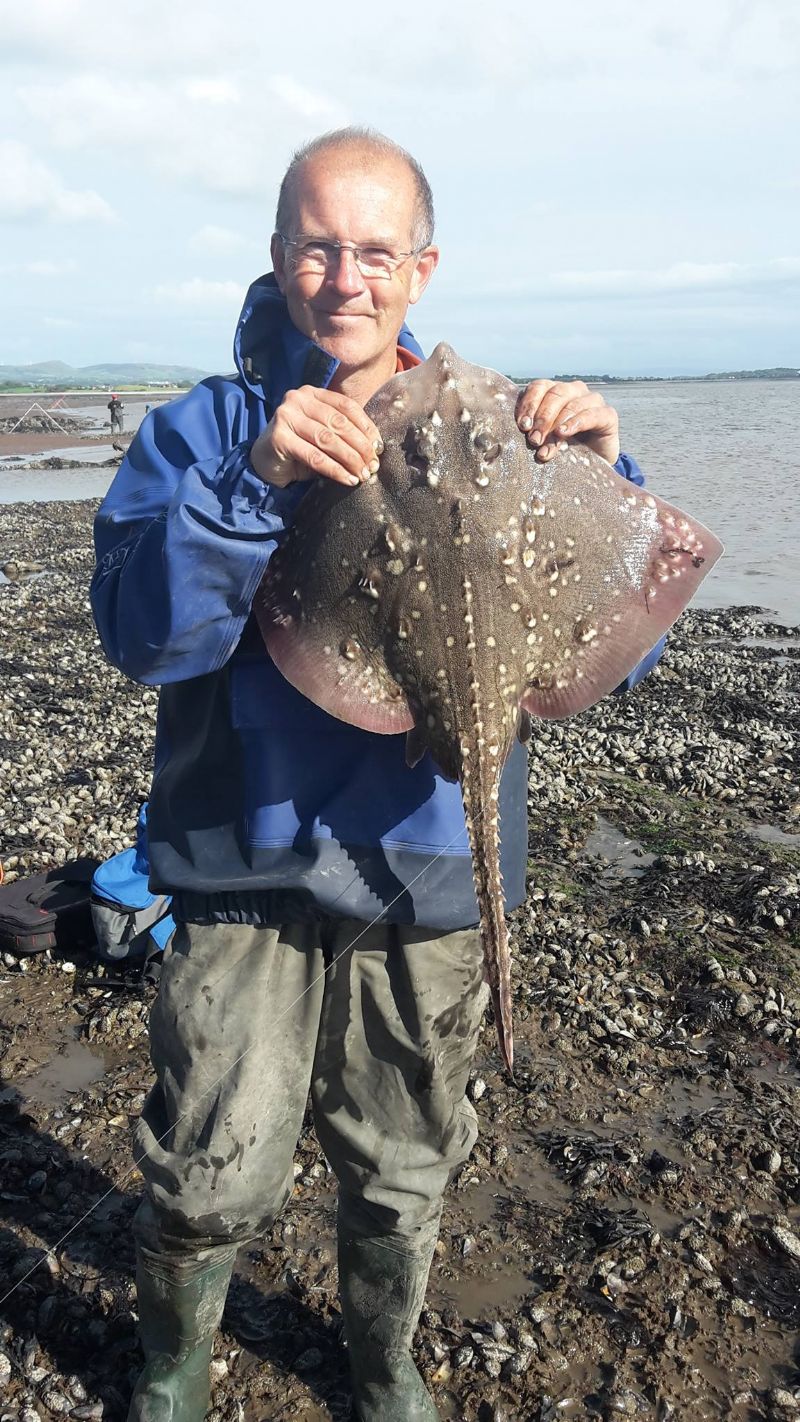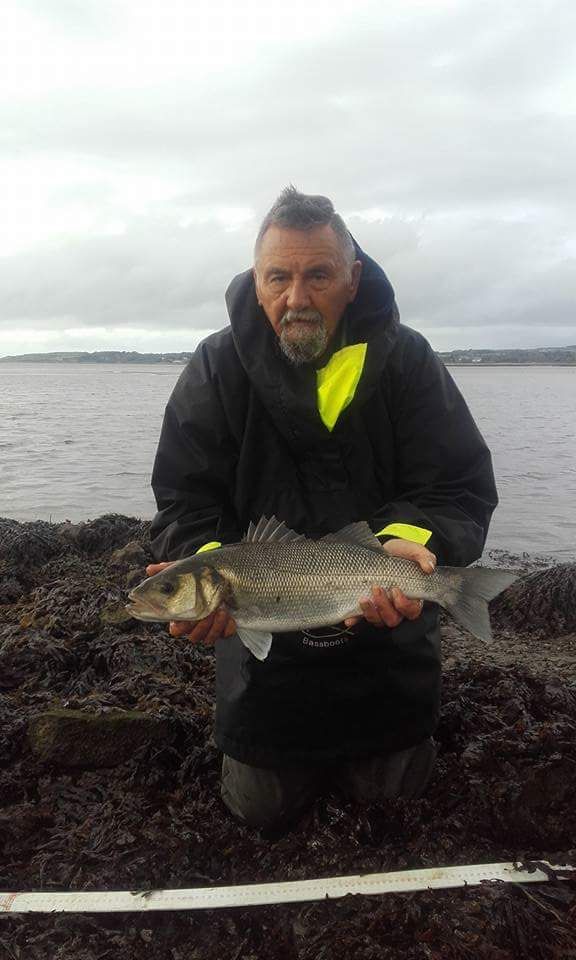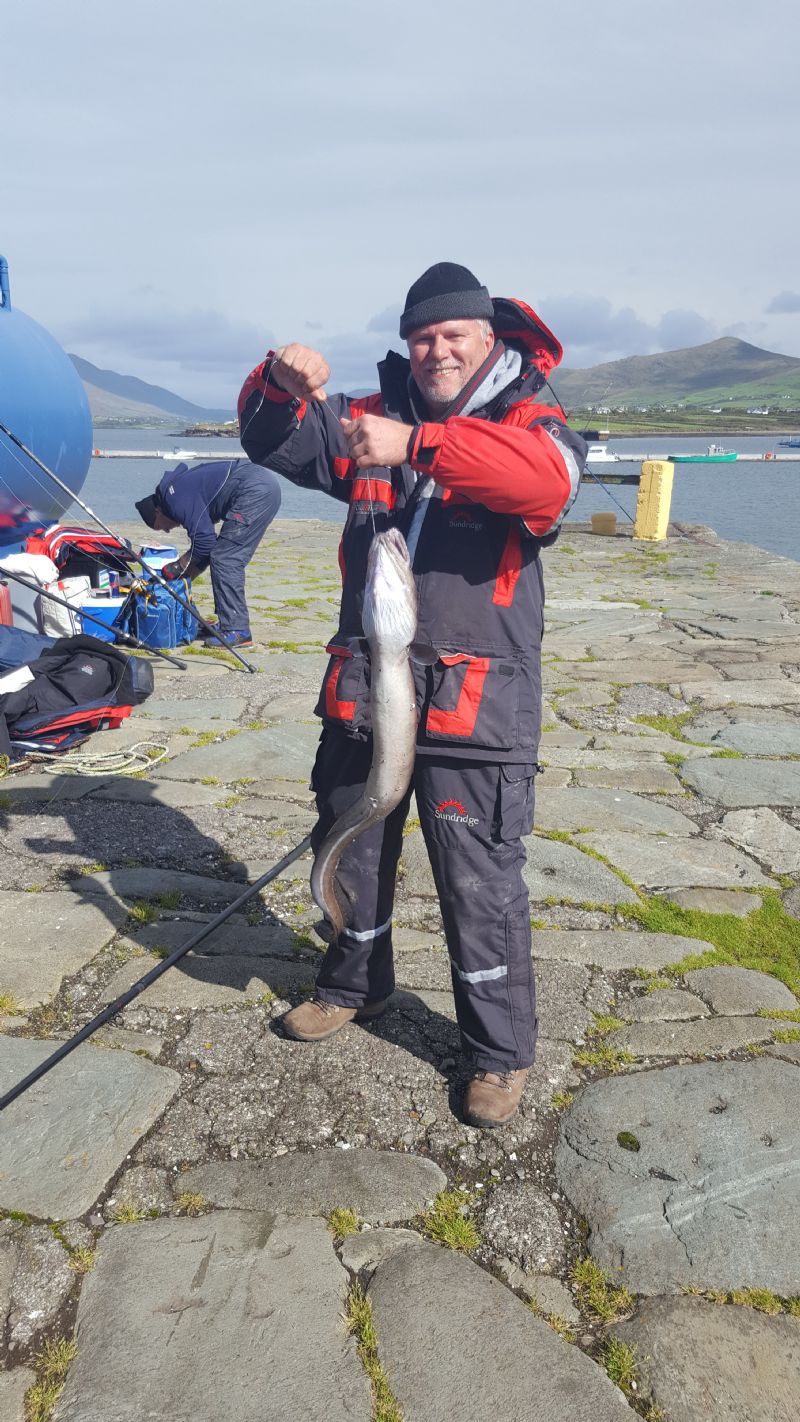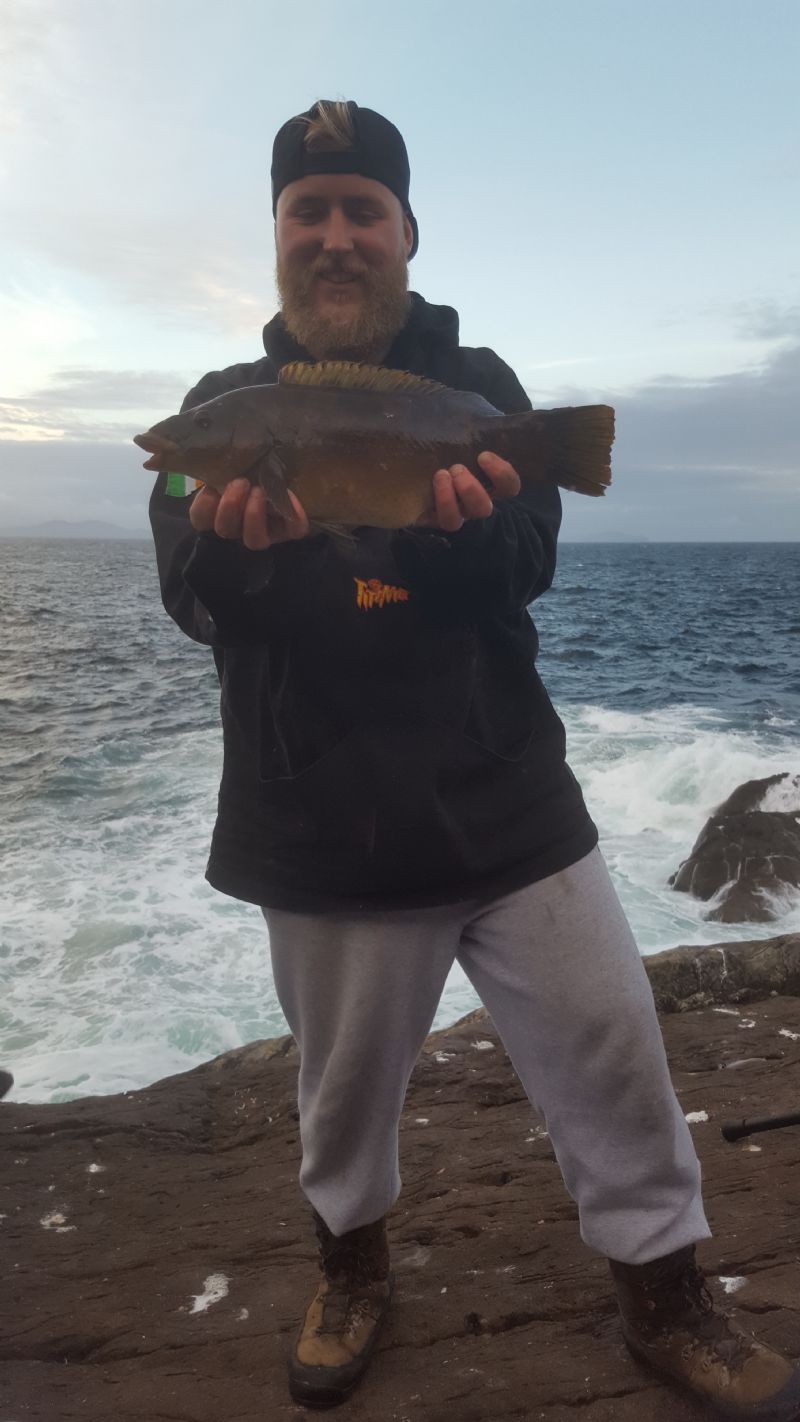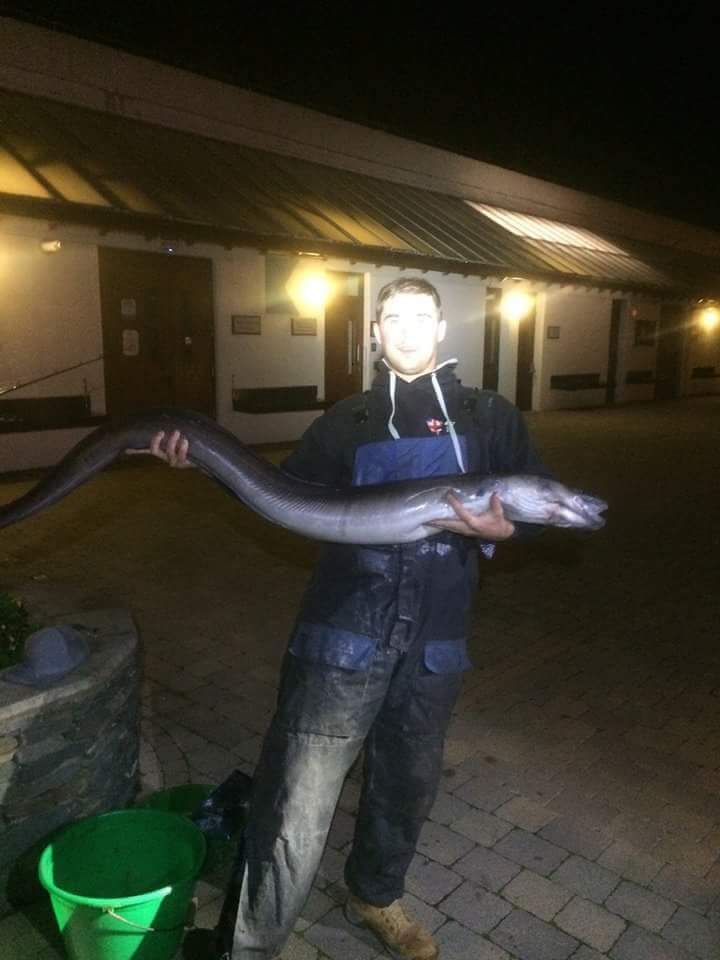 Back