Deadly Dick Lures
Deadly Dick Lures
Deadly Dick Long Blue 1-Ounce Lure, Nickel Plated Brass
On my most recent visit to West Cork, I had the opportunity to fish with two great local anglers, namely Bill Brazier and Ross Macklin. During my stay, they threw a handful of lures my way, for an un-biased product review/evaluation.
These new lures go by the un-forgettable name of "Deadly Dick!"
I have listened to these guys extolling the merits of this particular metal-bar lure on several occasions, but needed to see for myself, the difference, if indeed there was a difference, between this and any other metal lure on the market.
We are all well aware that many lures are designed to catch the angler rather than the fish!
Bill gave me a small selection of four lures from the range available, ones that he recommended for Bass, Pollack, and of particular interest to me, Sea Trout. Using them in the hunt for Sea Trout will have to wait until I returned home to try my own local waters, but in the mean-time, I would see if I could tempt a West Cork Bass.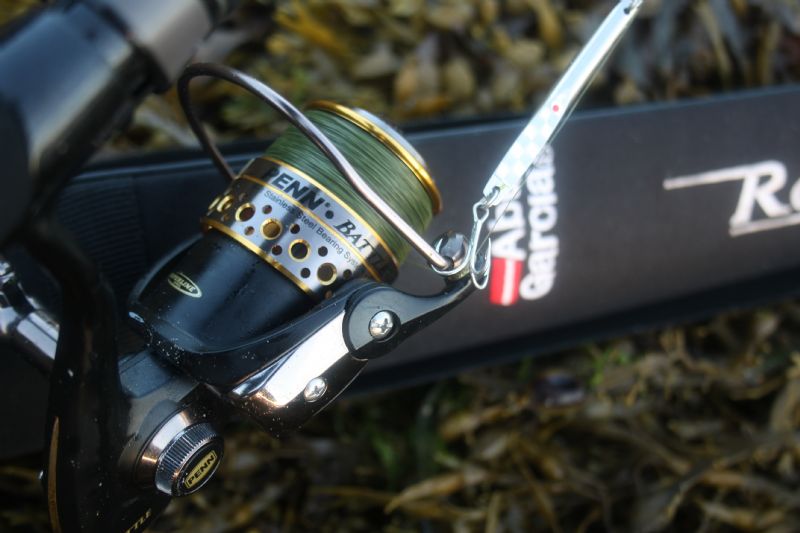 On closer inspection, they look a little like elongated versions of the famous "Koster" lure, with good quality hooks, swivels and split rings incorporated. Once connected to the Berkley link swivel, I gave it a quick run by to see what, if any action was apparent, and here was the immediate difference. Most metal lures when retrieved travel through the water in a straight line, relying on the angler to impart erratic or life-like action. The "Deadly Dick" simply "shimmered" in a tight, side to side motion.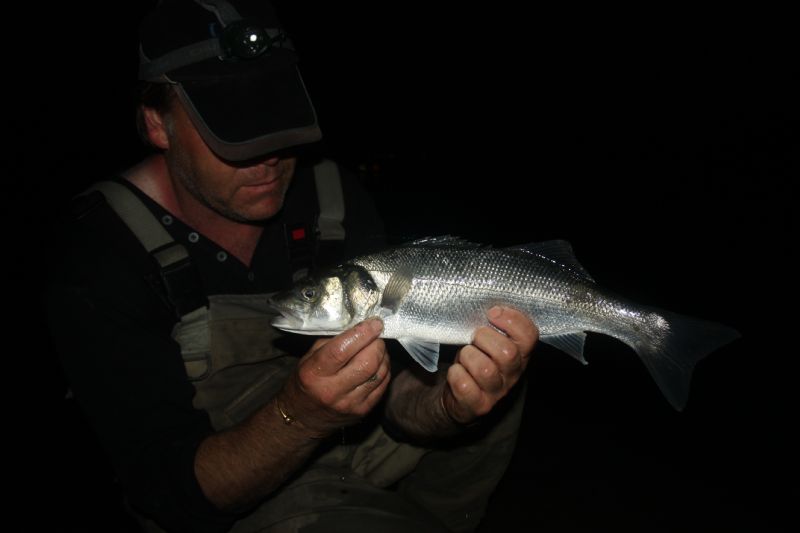 "Nailed" second cast!
I could see straight away that this "sexy" wiggle would be a killer when cast among any species feeding on sand eel. Trying a quick cast (the tide had turned and I was running out of time) over towards a sand bar, I thought perhaps the lure had tangled as it felt quite strange. I soon saw the problem, with a juvenile Turbot foul-hooked through the tail. I laughed to myself, thinking at least I can tell the lads I had a fish on the first cast! For such a small lure, these cast extremely well, achieving exceptional distance with a simple over-head "flick", very impressive.
This really is one of those lures you cannot afford to be without when spinning for predators
Second cast, and about four turns of the handle, "bang" I was into a fish, and was delighted to land a perfect little "schoolie" Bass around two-three pounds. Two casts later, and as I was being pushed off the mark by the tide, the "Deadly Dick" accounted for another Bass, this time slightly larger. Unfortunately, I had to leave this mark, and as it was my last day in West Cork, we moved on to target Grey Mullet, but two Bass landed in honestly no more than five casts is definitely a "thumbs up" for this exciting new lure. I just know that these will work extremely well for most predators including Sea trout and most certainly Twaite Shad, watch this space!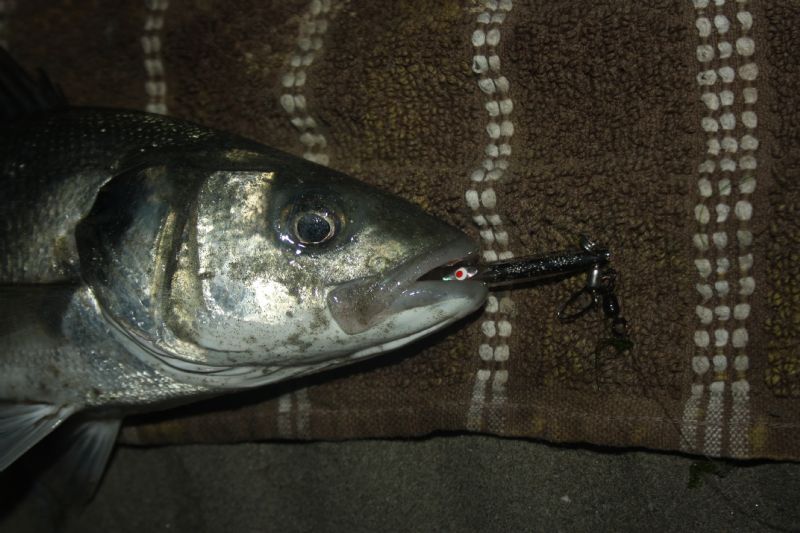 Remarkable new lure from Canada, now available in Ireland
Available in a range of sizes, weights and colour schemes.
For further information on the "Deadly Dick" range of lures
Contact
Cork Angling & Outdoor Centre (021-4321000);
Halfway Angling Centre (021-488 5894);
For trade enquiries rossmacklin@gmail.com
Or click here....Deadly Dick Long Blue 1-Ounce Lure, Nickel Plated Brass
Back