Dogfish, Lesser Spotted
Lesser Spotted Dogfish (Scyliorhinus caniculus)
Irish Record 4lb 4oz taken on 26.07.1982 by Cor Heinis at Valentia.
Specimen 3.25lb, or 1.474 kilo
Identification
The Lesser Spotted Dogfish is small and shark-like in appearance. It has a white or light coloured under-belly leading on to tan or sand coloured flanks, and covered in a variety of darker, small spots. Fish taken over heavily weeded areas may be a great deal darker, some almost black. Some confusion in identification with their larger cousins, however, the nasal flaps on this species meet at the mouth, the Greater Spotted Dogfish has separate nasal flaps.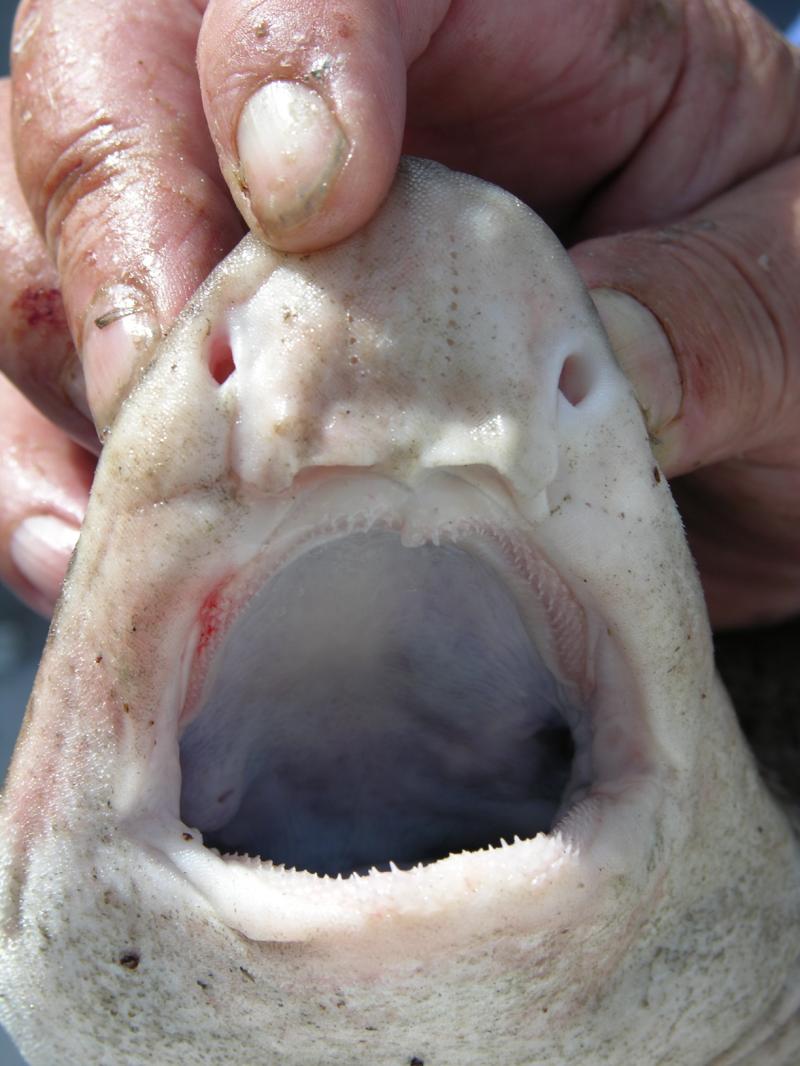 Where to catch
Ah, the ever-present "doggie"! Where ever you fish in Irish salt-water, you can be sure this tiny shark will be close by. Whether clean sand, broken reef or pure rock and kelp, there will be a dog or two waiting to steal your bait. Usually loved by the competition angler and normally loathed by the pleasure angler, like them or love them, they are difficult to avoid. Having said that, they are part of the delicate food chain in our waters and should always be carefully un-hooked and safely returned. There have been many times that a "doggy" has salvaged a potential blank session!
Fish of specimen size and over can show from almost anywhere. As an example, previous notable venues are Cork Harbour, Courtmacsherry, Dunmore East, Union Hall, Kenmare Bay, Crosshaven, East Ferry and Kilmore Quay, all in the south of Ireland, and Downings, Ballycastle, Larne, Donaghadee, Red Bay and Carnlough, all on the north and north east.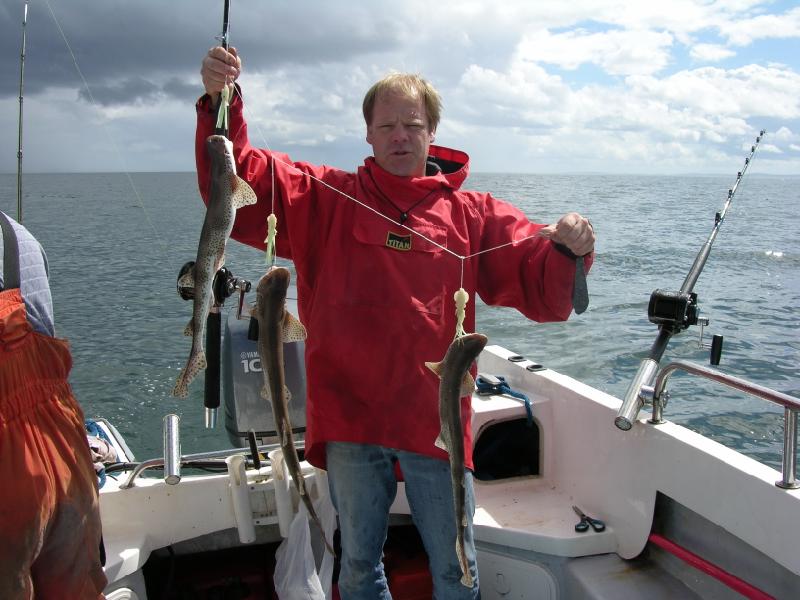 When to catch
They can be caught all year round. Summer through to autumn tends to be more productive as with many sea fish, but there is hardly a month in the year that I haven't taken Dogfish, both from boat and shore.
Bait
Mackerel strip and fillets is always a favourite, but any fish bait will work. Razor fish, Mussel and Peeler crab all work well and sand eel can be exceptional at times, especially when shore angling.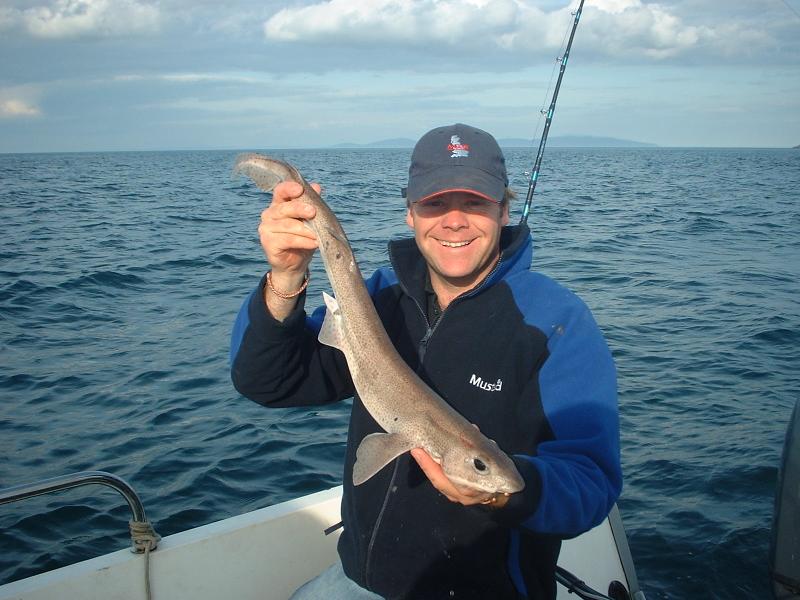 An Irish Specimen Lesser Spotted Dogfish
Methods
When boat fishing, a Running Ledger works well, especially at anchor, using coloured or luminous muppets above the hooks as attractors. When shore angling, a one or two hook rig designed for distance casting is recommended. Clipped down with Sand eel, crab, Mackerel strip, Razor fish or any combination of cocktails will usually find a dogfish.