Easy Carp Rigs
Easy Carp Rigs
Everything you need to know about Carp Rigs plus much more.
I had recently been made aware of this interesting book and immediately ordered one, arriving quickly by post.
I was pleasantly surprised to see it is packed with useful information, along with easy to read details and photographs on exactly how to tie the most popular Carp rigs.
Not only that, it also explains why such a rig should be used, helping the novice carp angler to understand the reasoning behind the idea. I can see this will be a very popular reference book. Available either paperback, hardback or in digital format. Further details click here....
Just some of the titles covered in this handy reference book
For a part-time Carp angler like myself, it offers an excellent guide on how to tie most of the popular rigs used to fool wiley Carp. Each rig includes a description on why it works, then follows with a step by step guide on exactly how to tie it, including photographs and details of each step required.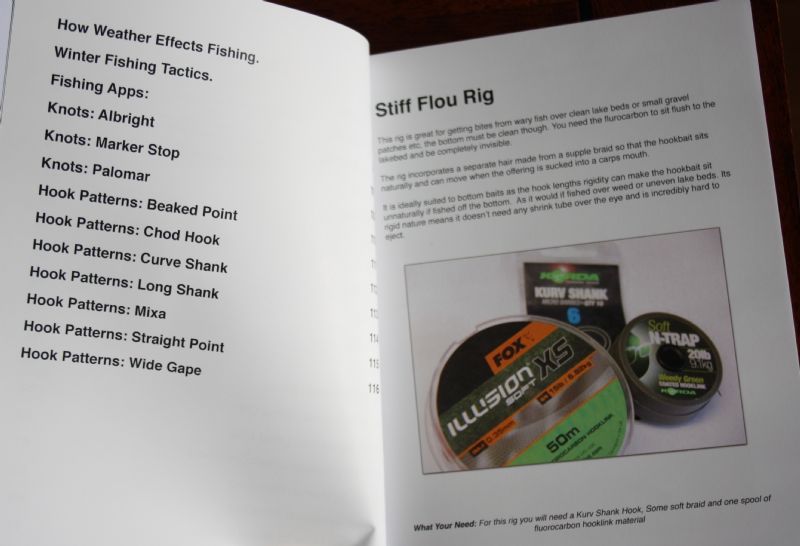 There is also details of the componant parts required.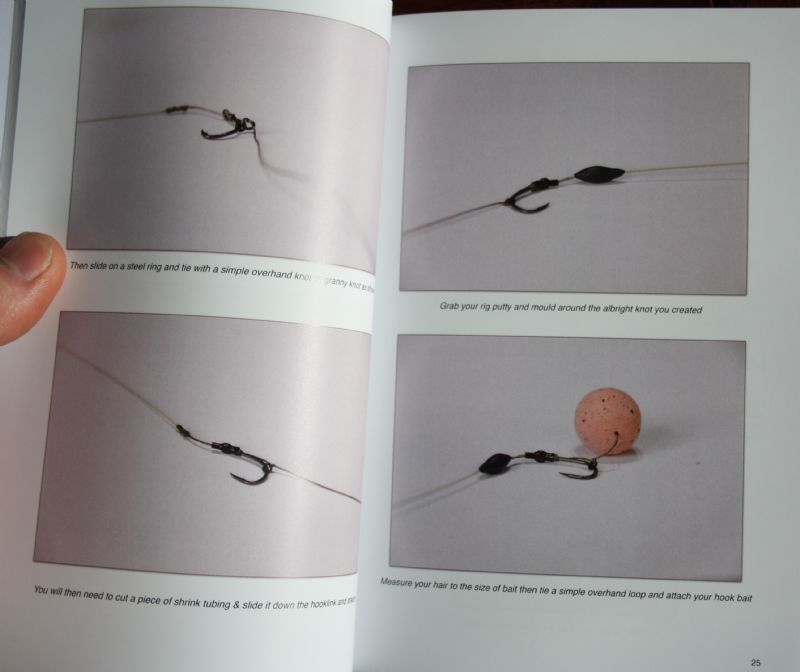 Easy, step by step guide to help you tie your own professional carp rigs
If this wasn't enough, there is also a section on lead-related systems showing and describing exactly how and why you should attach your lead for maximum effect and safety.
Further into the book, you will find a chapter on making your own boilies, how to take great Carp photograpphs, how to tackle a new water, how the weather effects angling, winter tactics and a very comprehensive section on knot tying!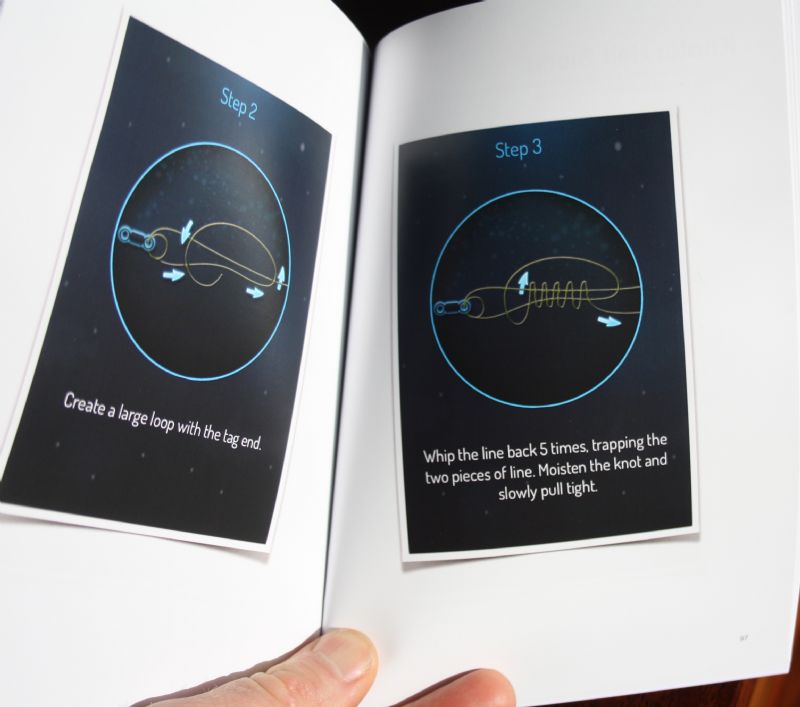 An example of one of many knot tying instructions
The final chapter describes popular Carp hook patterns, where and why they should be used for particular circumstances and/or methods. All in all, I found this an extremely useful read, and perfect to throw in with the carp luggage as a reference book for rig tying while waiting for a run.
To find out more about purchasing this handy well reccomended rig-tying book, click here......
Back