Fishing with Kids by Martin McGowan
Fishing with Kids.
The beginning of something fantastic!
It's that time of the year again, when the weather should be cooling down a bit, and also time for an increase in the layers of clothing we would have been used to wearing during the summer months.
But for the middle of September that is not the position we seem to be in. Don't ask me why, but we are getting an extended summer. So with that I decided to take my small boy Aaron fishing, a break from the homework and Xbox!
If your child has always been paying attention to your weekend hobby and is finally adequate to handle a fishing rod and reel, it could be time for his/her first fishing trip. So I decided recently to ask my young boy, Aaron who is nine, would he like to do some fishing with me. After all he has been asking me for some time to take him, and so the idea for this article was born.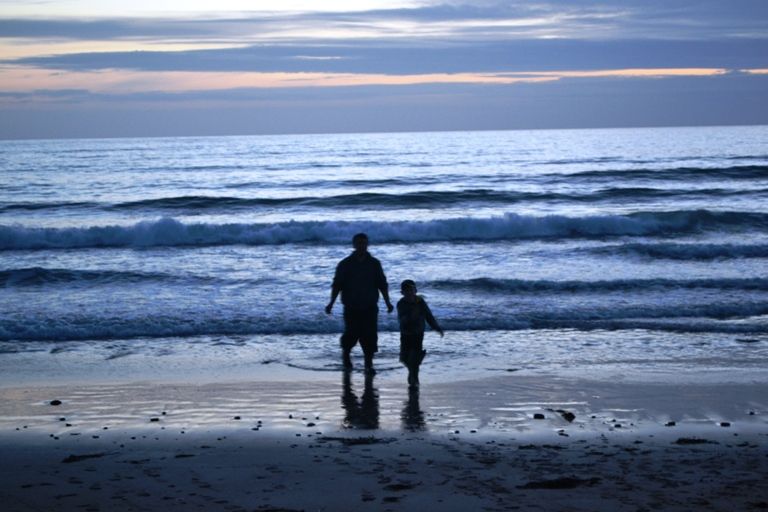 We checked up the forecast, and marked in a day on the calendar, and so the countdown began. Even if you are an experienced angler you will find that taking a child on his/her first trip will keep you on your toes. I wanted his first fishing trip to be as enjoyable for him, as fishing is enjoyable to me. In the lead up to the day I took Aaron along to our local tackle shop "Atlantic Tackle" based in Tralee run by Chris O Sullivan. A couple of cups of tea and two hours later we left with a new set up, that will get any child started in fishing.
Set Up:
Rod - A Fish Zone MAKO series Rock & Pier 10FT casting weight 50-125g, plenty of torque in this rod for a young lad and to get him started off beach fishing also.

Reel – Silstar PRO-GX 6000 with line and spare spool. You don't need to go mad on expensive rods and reel, let the child get the feel for fishing before upgrading.

Selection of hooks and swivels. Also I am sure; if like me you will have loads of fishing tackle scatted around the shed/house you need to round it up like I did, and pass it down to your excited little angler. It's a lovely gesture and your child will be delighted with his new tackle. Keeping in mind kids might think Fishing is a highly technical hobby—the choice in rods, reels, bait, lures and lines can be mind-boggling to them so there is no need to get over complicated starting off.
The new equipment
Before the day arrived Aaron was itching to go, so I decided why not give him a look at what's involved regarding casting, set up, and tackle etc. I showed Aaron how to assemble or disassemble the rod and reel, in the back garden. The night before finally arrived, and the buzz between me and Aaron was great. We made some sandwiches as we decide where we would go, and what we were likely to catch. We packed the van with some additional clothing because I was counting on at least one of us getting wet! I even put in the life jacket after all it is good to lead by example. We were not going to need them but I did want to highlight to Aaron the dangers of the sea, and not taking Mother Nature for granted. I believe you need to get this across as much a possible when they are young.
Something else you might think strange, but ask your child to bring along their own bag with a few things they would like to bring, to keep them amused. After all, we know the fish don't always show up, and you don't want to tarnish his first trip with too much boredom.
The morning arrived and it was a lovely calm sunny September day. I woke up Aaron that bit earlier, to give us plenty time to have breakfast, and inform him we need to go get some bait. He was out to the shed like a bullet for the digging fork and bucket.
I decided to take Aaron firstly to dig some bait; after all he needs to know about bait and where it comes from. With that we headed for some lugworm; I thought to myself this will be interesting. He had seen lugworm many times before in the bait fridge. I think one of the very pleasant moments in life is listening to the bizarre and wonderful questions kids often come out with. On the way to the lug beds I mentioned to Aaron, that hopefully we will also get a few white snakes while digging for the lugworm. The rest of the journey I spent explaining all about white rag and what they look like, and what they can be used for.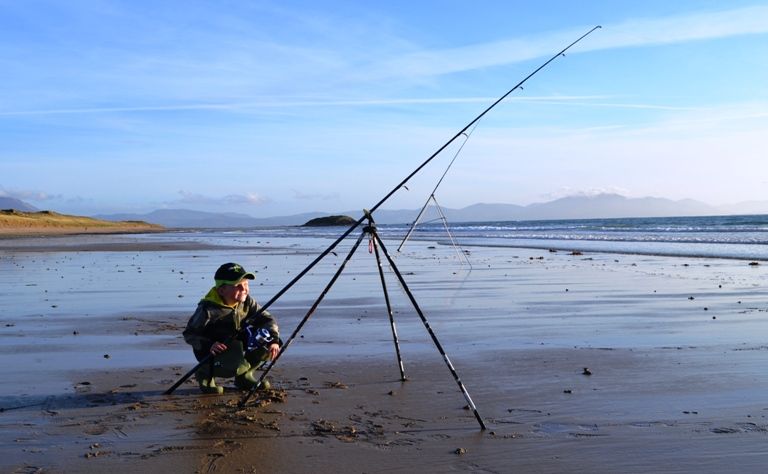 We spent around half an hour digging and chatting about the day ahead, Aaron suggested that he should do the picking as it was the most important job and to keep count and I should have the easy job of digging the lug. Hmmm easy job, I think he had me there! Anyway that was done and dusted, back to the van and off we went. When we arrived at our fishing mark, I pointed to a large sand-hill and said to Aaron "we have quite a long walk and have to climb that large sand-hill you see in the distance" his reply, "that's no problem to me dad". So I had Aaron help me un-pack the van, and get our gear on.
You have to be prepared to take more than normal when fishing with kids; after all, you want to make sure the child has some energy left when he/she arrives to the mark. We got there after a 10-15 minute hike, now for the fun! We were fishing a beach mark on the flood, so we set our gear down, above the high tide mark. You need to do this, as you will be busy and may well get caught out with a surge, (trust me I know). You need to give your child full attention as the two of you prepare and bait up. If your child is old enough, let him try to bait his own hook. If not, do it for him.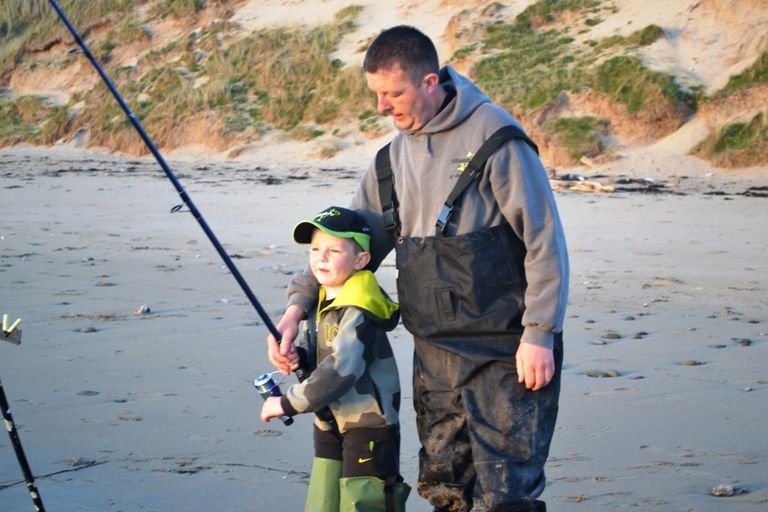 Sometimes a little helping hand and encouragement is required
So I got my rod baited up and cast out first. This will give you the chance to see what's around, and turn your full attention to the child. So time to get Aaron fishing, I explained step by step what to do, and let Aaron do the rest. He seemed to remember most of it from the chats we had at home. He put on the reel and then threaded the line through the eyes. We tied a quick link on to the mainline and decided to use a two- hook paternoster rig with size 4 hooks, that Aaron helped make back home. Time to bait up, I baited the hooks myself with just the lugworm we dug earlier, as this was something Aaron has never done before. I showed him how it was done once, and he was baiting up himself by the end of the day, to be honest the attention and curiosity from him was more than I expected, and not a fish landed yet. Aaron's first baits went into the water, giving us a chance to chat and see what he was hoping to catch. When I asked him, thinking myself the answer would be flounder, his answer was catfish. They were discussing catfish at school, so that explained where that answer came from. I told Aaron we would be catching no catfish today, but did hope to catch bass and flounder. "I know what flounder are dad and are bass the ones you keep talking about with your mates" so he does listen!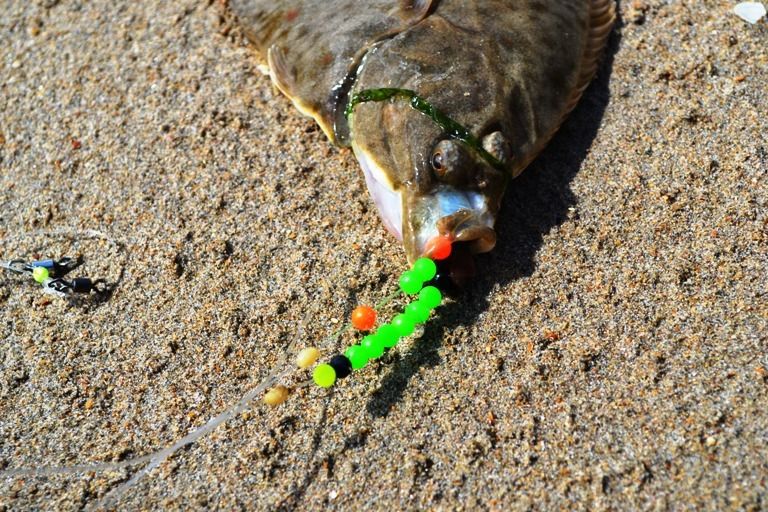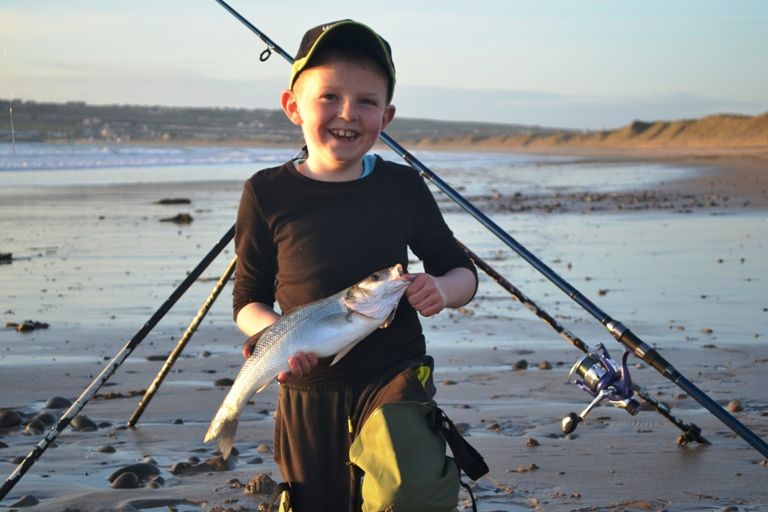 Bass and Flounder were the target species today
We were not fishing more than 5 minutes and Aaron's rod started to dance. Yes I thought, at least one fish for him, something to tell mum about. Little did I know this day was going to get better with every cast. Aaron picked up the rod and battled away with the fish and a small bit of weed, I was telling him, "take it handy don't go mad" when out of the water came a bar of silver, his very first bass at 44cm. The joy and excitement was electric. His face was beaming with a smile from ear to ear.
Now that's what fishing to me is all about, a memory that will live with me forever. Out came the camera to capture such an awesome moment, whatever you do don't forget a camera. No sooner had we taken a few snaps and fish returned, the rod was back in the water this time with Aaron helping to bait up. He could not wait to catch another fish. In the mean time I went to reel in my rod, low and behold another fish on, it was another schoolie bass. We took the bass up to measure it, which made 42cm. Aaron wanted to put it back and while doing so his rod jumped off the small stand I had fixed up for him.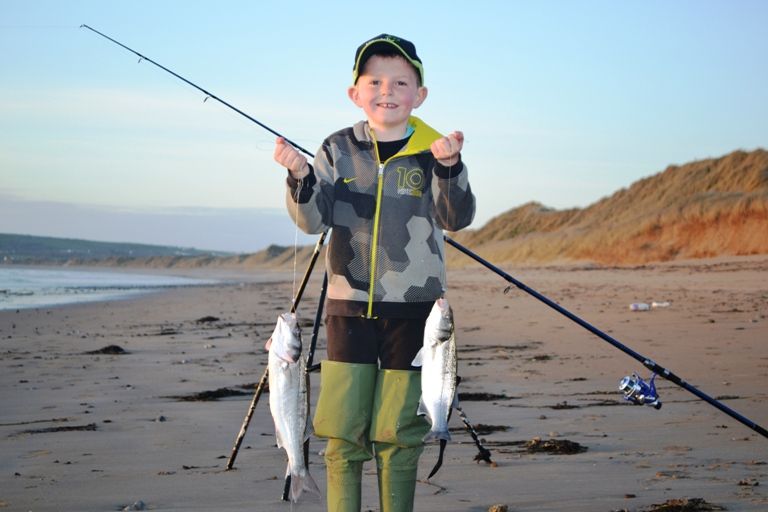 A double shot of schoolie Bass, Aaron is delighted
Running up to his rod shouting another fish dad another fish, I said "you need to land it first" with a smile. It was either a better fish or a heap more weed, as Aaron was under some seriouspressure and was asking for some help. It was like coaching the All- Blacks and cheering from the sidelines as I really wanted him to land the fish himself. Pull up on the rod, now wind the slack in, it will make it easier; let the rod do the work I told him. After a battle with nature, we seen what was causing Aaron all the stress, it was a lovely double bass. I thought to myself I now have the problem explaining to Aaron that fishing is not always this good, and some day you might spend hours with no fish at all. I decided to leave that for another day, today was Aaron's day. We had a few more bass, and Aarons last cast of the day saw him bring in his sister Sophie's much-loved fish the flounder. A happy ending to what was a great day. I'd like to say thanks to my good mate John O Conner, who helped with the photographs.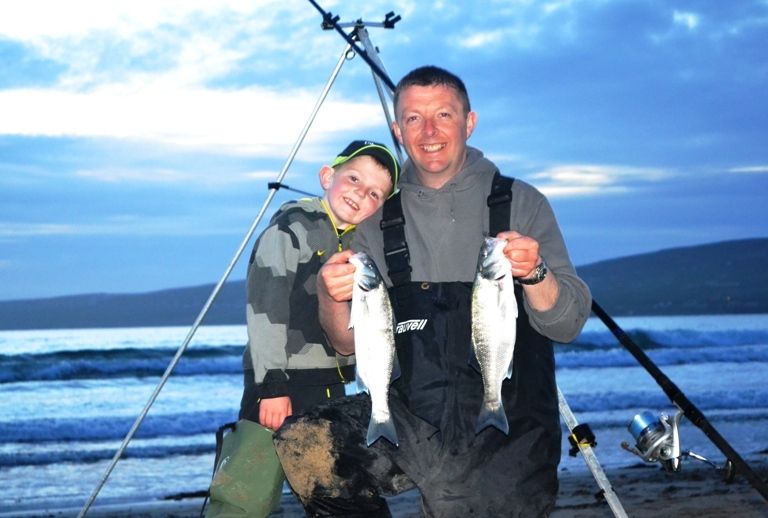 Finally after the trip is over, make sure you loudly boast about what a great job your child did on his/her first fishing trip; this will help total the experience for them.
Your Childs very first fishing trip can be a make or break experience. If completed successfully, you'll have a fishing partner for life. I think I have…………..
My Top 10 Handy Tips:
1. Do not forget the camera.
2. Keep it easy. Choose simple tackle, and set up.
3. Fish for a species that are plentiful and easy to catch
4. Keep it short. Marathon days are not what you and they need.
5. Try to find fishing spots close to home that doesn't require long car or boat rides.
6. Keep them happy. Take lots of snacks including a treat that usually is not allowed at home. Snacks can help break up moments of frustration and will keep the kids interested.
7. Keep your cool. Expect to be re-bating hooks and take out line tangles and knots all day. The quickest way to turn children off fishing is to get frustrated with them.
8. Keep them covered. Use plenty of sunscreen and protective clothing
9. Keep a fish they catch for dinner if they ask.
10. First Aid Kit. You should have a kit with medical supplies to deal with all manners of cuts and scrapes.
Back