Flounder
Flounder (Platichthys flesus)
Irish Record 4.91lb taken on 2.10.1993 by Brian Russell at Ballyteigue.
Specimen 2.425lb, or 1.1 kilo
Identification
Flounder are similar to Plaice, and it can become confusing as Plaice and Flounder are known to hybridise! Flounder have smooth skin, unlike the Dab, and smaller orange spots than the Plaice. They have an elongated diamond-shaped body and the lateral line feels rough when you run a finger along it.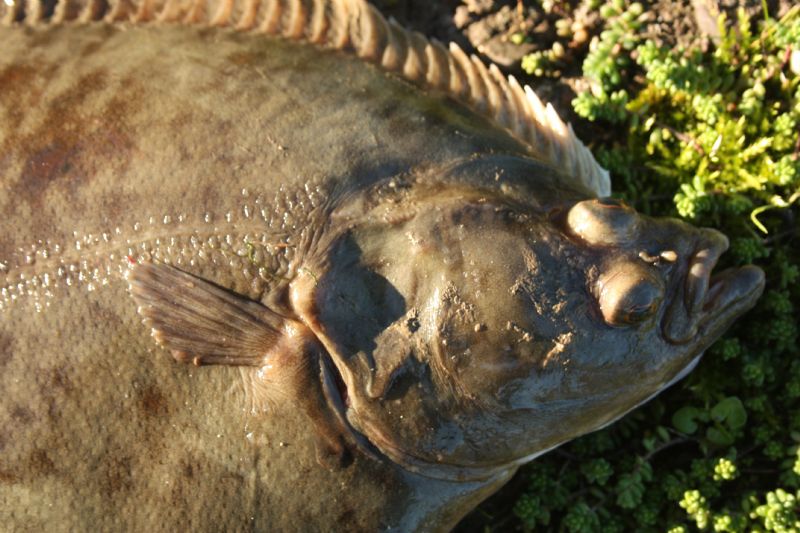 Where to catch
Fish almost any surf beach around Ireland throughout the winter months and Flounder will be present. It is fair to say that most shore anglers target Flounder during Winter months and although these fish do not provide any fighting abilities they are a welcome sight at this time of year when shore angling is generally at its poorest. Benone strand and Portstewart strand on the north-east coast produce plenty of Flounder with the odd large fish showing, and quality Flounder can be taken from beaches between Killybegs and Teelin on the West coast, but for the greatest chance of specimen size "flats", head South to Ballyteigue Bay and Bannow Bay in Wexford, the Slob bank in Youghal and the vast surf beaches and estuaries of Kerry.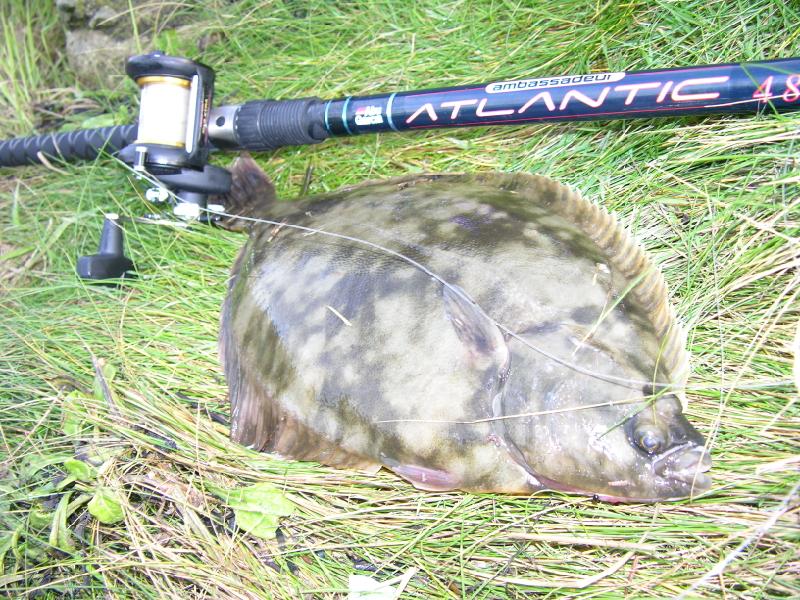 An Irish Specimen Flounder taken at Wexford
When to catch
Normal size Flounder can be caught most months of the year, but larger fish appear in numbers around the coast in late September through to February, feeding heavily prior to spawning.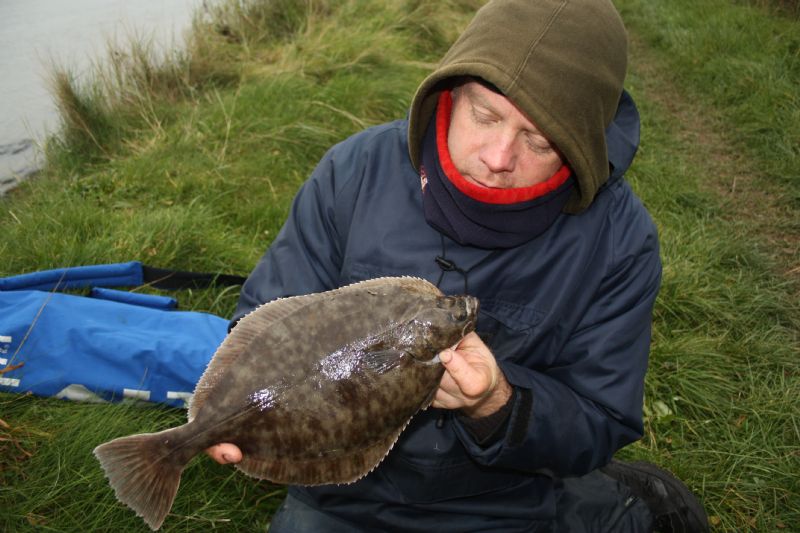 Bait
Lugworm or ragworm tipped with a small strip of Mackerel works extremely well around the north coast, but if you are heading south, then fresh or frozen peeler crab and lugworm are the most effective baits to use.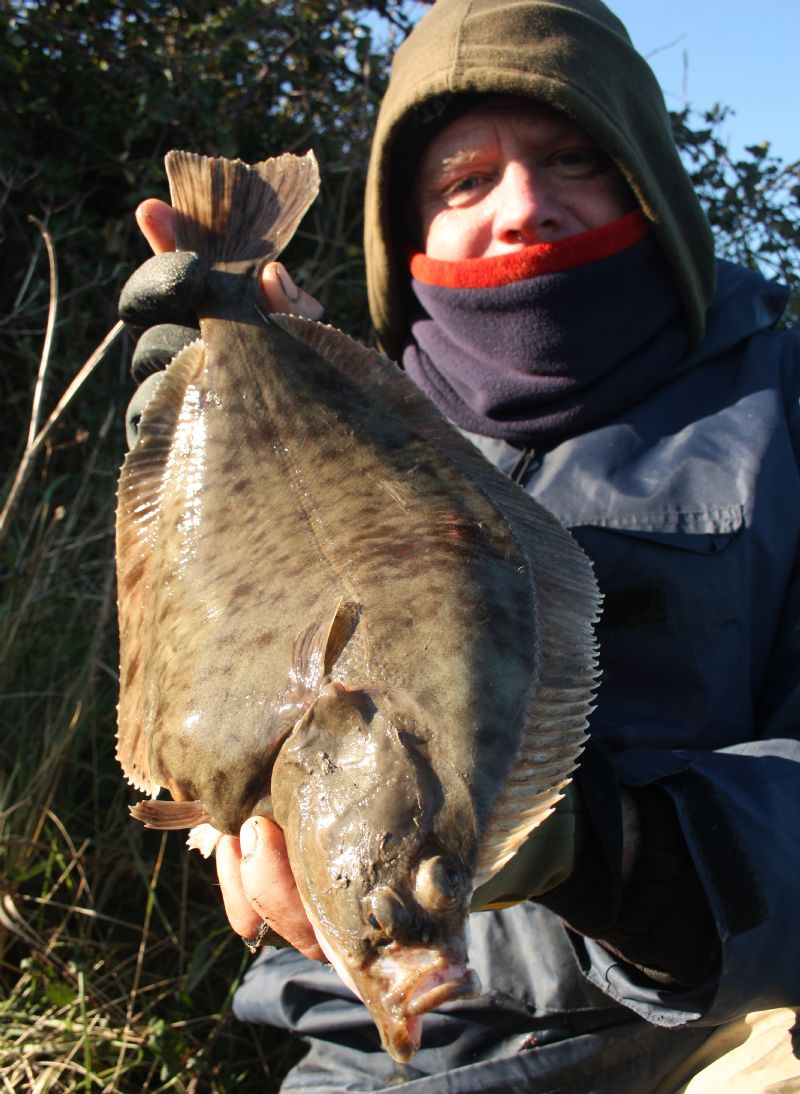 An Irish Specimen taken at Youghal, County Cork
Methods
Two or three-hook Paternoster rigs are standard methods for Flounder fishing. These fish respond well to visual attractions such as flicker spoons and fluorescent beads in various colours and combination, although this isn't always necessary. Distance casting is rarely called for as Flounder tend to hug the shoreline feeding in as little as six inches of water.
Estuaries can offer superb sport, as the gentle flow will allow for lighter tackle than the standard beach gear. This will give large Flounder the opportunity to show they are great little "scrappers" on balanced tackle. Hook sizes should suit the bait being used, but size 1-1/0 Aberdeen pattern is usually sufficient. If there is a good chance of a large Bass showing, it would be wise to use a slightly heavier gauge hook.
Articles
http://www.angling-ireland.com/specimen_flounder
http://www.angling-ireland.com/ballykelly_strand
http://www.angling-ireland.com/species_hunt_part_1