Gilty Pleasures
My Gilty Pleasures
After several failed attempts at targeting an Irish Gilt-Head Bream, the summer of 2013 finally rewarded Andy Wolsey and myself for our efforts. What a fantastic species this fish is!
It is not only visually stunning, the metallic silver flanks and iridescent bronze shoulders, and that bright gold bar between the eyes, but also physically stunning. The powerful turn of speed once hooked can suitably be described as "electric".
Our initiation into this sporting fish could in no way satisfy our appetite. We vowed to return in 2014, if God spared us, to the rich waters of West Cork and once again feel the line rip against the clutch from this semi-exotic rocket.
No one in Ireland can complain of the fabulous summer 2014 brought us, except of course the Salmon boys and the lack of rain-water. For the rest of us, we bathed in the long, mild summer season. With consistently good weather, angling plans are so much easier to piece together. An opportunity of a few spare days arose, and Andy and I were packed and on our way south.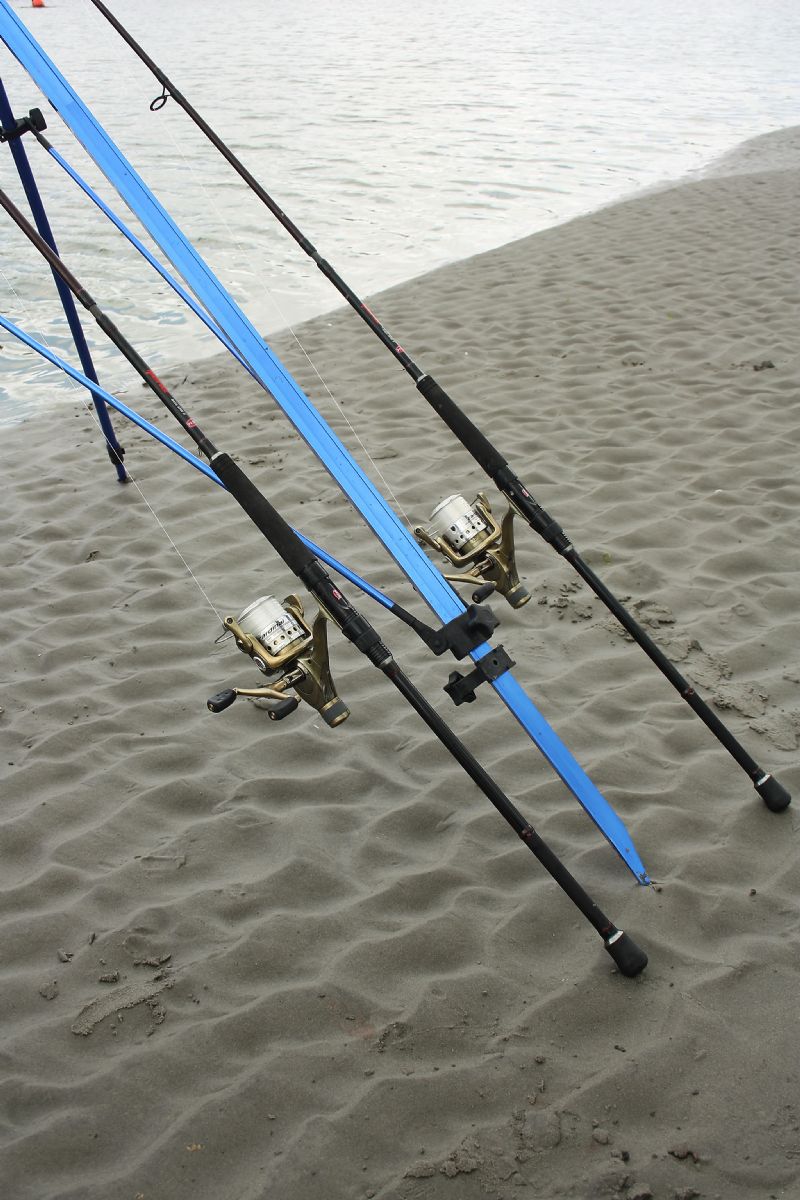 shakespeare Salt Beach Rest, more info....Shakespeare Salt Beach Rest - Blue/Black, 125-204 cm
Penn Rampage Bass Rods, more info....Penn Rampage Bass Spin Rod-28-85g - Black, 10 Ft
Local advice was that some shoals of Gilt-Heads had appeared earlier in the season, but they were currently proving quite elusive. The mark we had success on last year had changed dramatically, with sand-banks having altered so much from the winter's onslaught of heavy storms, the new sea bed was almost un-recognisable. After having dug enough lug-worm for day one, our initial session eventually proved fruitless. Targeting "gilt's" can be quite tidal specific, and having failed over this tide, there are plenty of other species available to occupy a shore angler until the next suitable tide.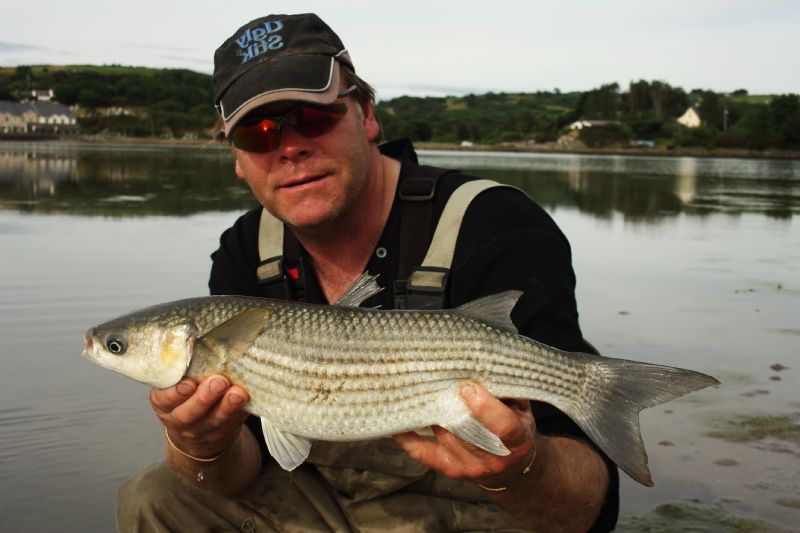 There are plenty of "back-up" species to target if the Gilt-Heads fail to show
With this in mind, and the Gilt-Heads on the back-burner for now, we turned our attention to the vast shoals of Mullet that frequent almost every bay, inlet and estuary in these parts. Now, I'm not saying the Mullet down here are easy to catch, but they are definitely a great deal more obliging than their cousins north of the border! It wasn't too long before both Andy and I were bent into hard fighting "torpedoes" easily ripping line off the reel. Once hooked into a mid-sized Thick-lip of four to five pounds, any thoughts of previous failures are quickly relegated to the deepest recesses of the angling brain!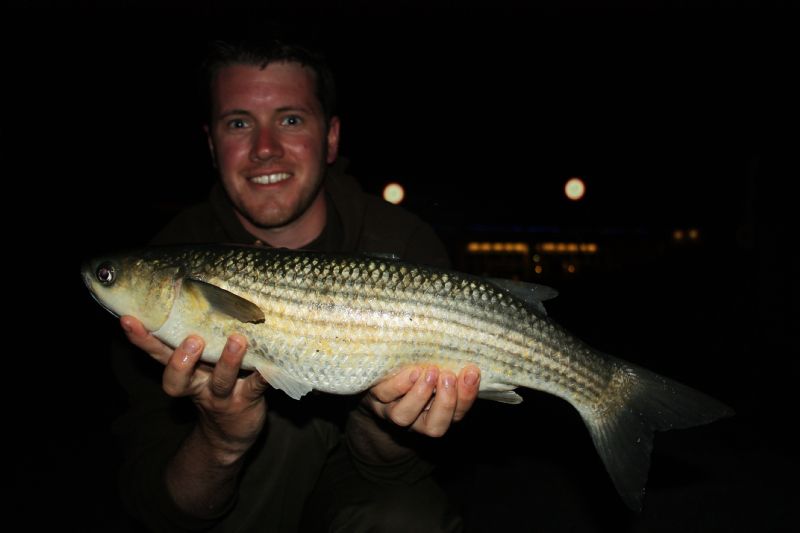 So close to the magic 5lbs barrier, an after dark Thick-lipped Mullet
We stayed with the Mullet until night-fall, with Andy missing out on a specimen by a fraction of an ounce, tough one, but he did prove what we already knew, that they can be caught during the hours of darkness. By day two and with another batch of lugs dug we were ready for another attack on the Gilts. Worth mentioning that the air temperature through the day was so warm, it seemed sensible to dig fresh bait each morning, rather than trying to keep them alive over-night. Our bivvy isn't equipped yet with a refrigerator!
With our old mark now somewhat destroyed by Mother Nature, we decided to go exploring. My good friend Ross gave us a couple of pointers and we soon found another likely looking ambush spot. Our desired features were forks in the estuary, narrow points where fish would be bottle-necked en-route, sand bars and/or deeper gullies, features that could be easily identified during low-water conditions.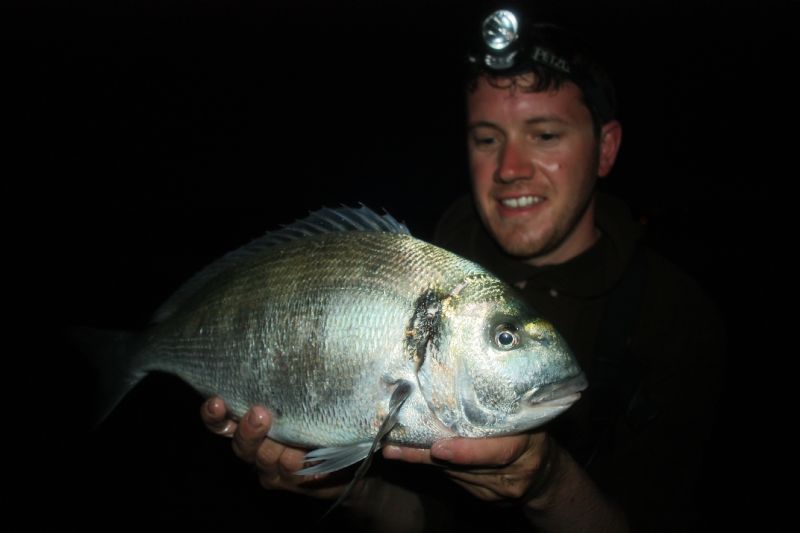 Andy is delighted with this personal best specimen
We set up camp on one such mark and waited for the tide to push, hopefully bringing some hard-fighting "gilts" with it. I was first off the mark with a cracking little Bass, then missed a screaming run, an obvious giveaway of our target species, "damn it", opportunity lost! Andy quietly lifted into a decent "thump" and with the line peeling quickly to the right, we were optimistic. The silver, plate-like shape glinted below the surface and I soon had the landing net safely under our first "gilty" of the year. Target species achieved, well at least for Andy, and with the scales pushing it over the magical four-pound barrier and a personal best, he was over the moon. I smiled through gritted teeth! Particularly as his next cast produced a nice "schoolie" Bass!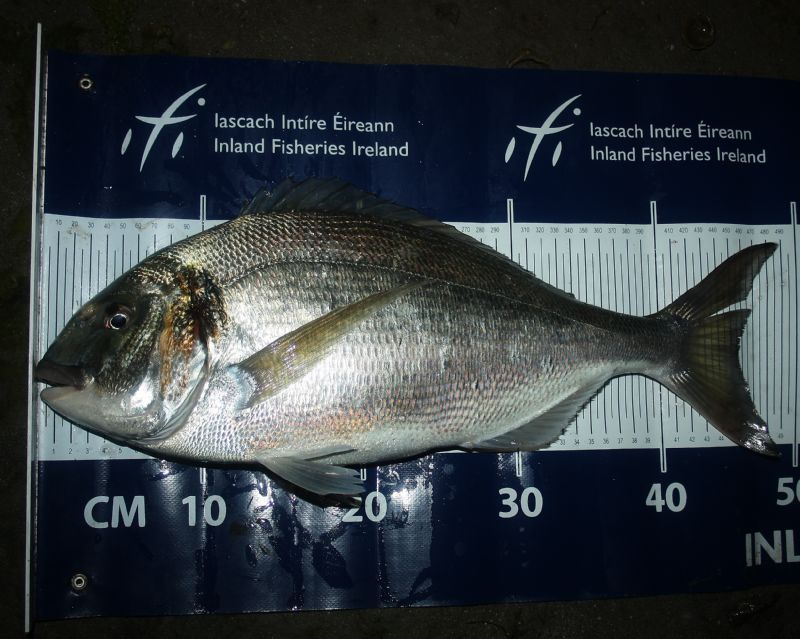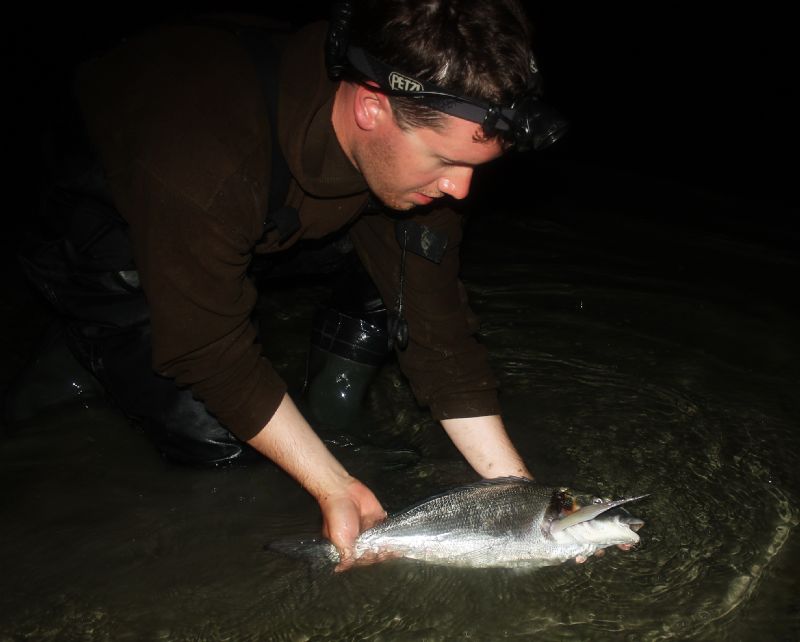 Important to practice catch and release, particularly with rarer species
The tide pushed through, and the fish were well dispersed by this stage, and my window of opportunity faded for the day. After lunch and a midday siesta, it would be back to the Mullet and maybe a pop at the Golden-Grey Mullet this time. A change is as good as a rest, well almost.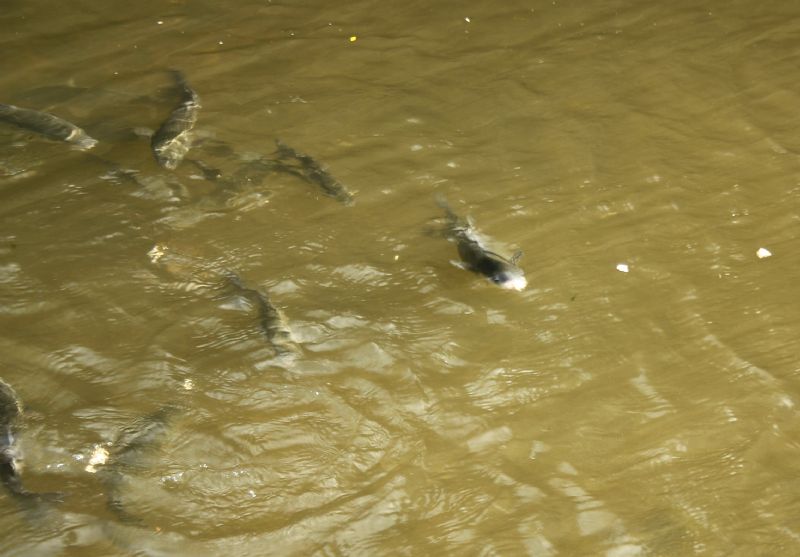 When you tempt Mullet into taking free samples like this, hook-ups are easy
We soon found a shoal of Greys, and they were keen to feed, readily taking samples of bread from the surface. This was almost too easy, nearly embarrassing to drop a baited hook ahead of them, but not embarrassing enough I should add! Within seconds fish were on and we found ourselves in the silly position of not having set the landing net up, such was the eagerness to hook a fish. It's amazing the dexterity that can be found in setting up a landing net with one hand whilst playing a fish on the other!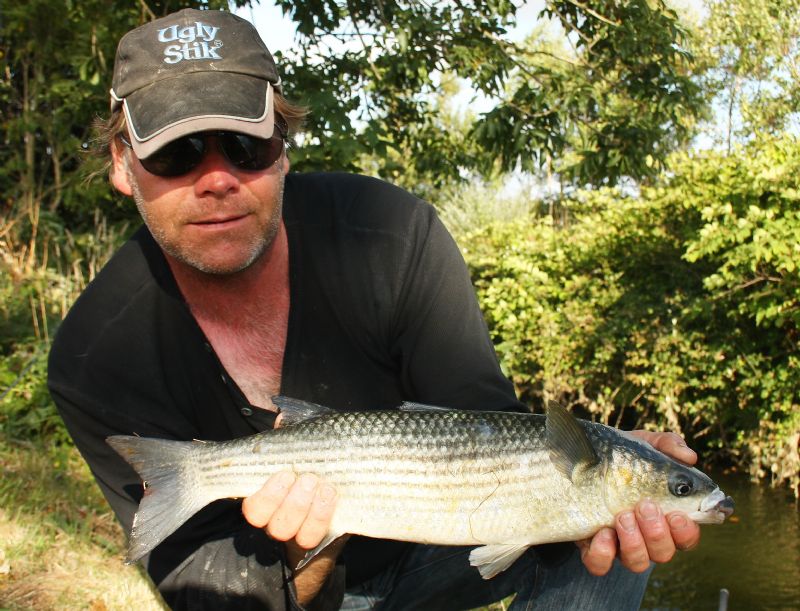 These extremely obliging shoals kept us amused through the tide until we decided on a change in scene. A move to a new venue; and with some harbour rag-worm freshly dug we now set our sights on the smaller, delicate Golden-Grey Mullet. Rag-baited spoons were the tactics now, a slow retrieve to entice the "goldies" for a take, but despite considerable time and effort, they were unusually absent from the area. We both hooked into small greys and Andy found a couple of small Flounder, but not a "goldie" in sight.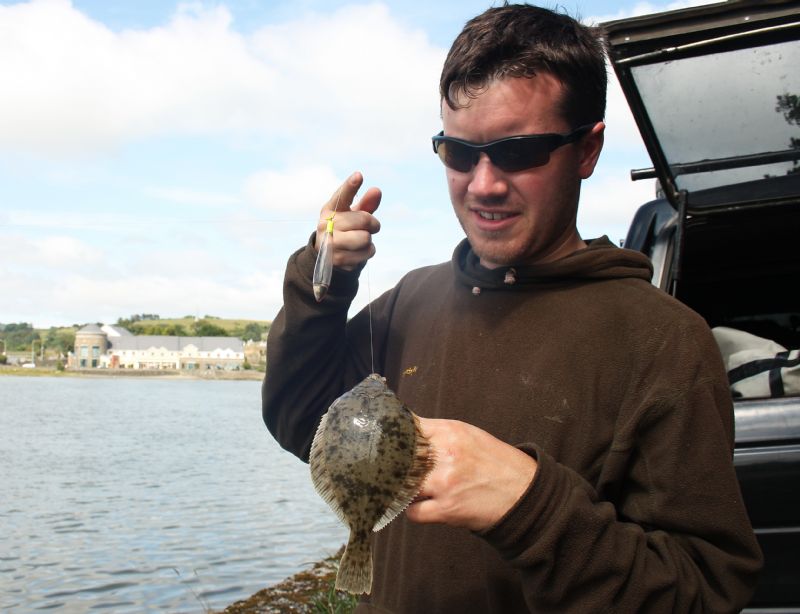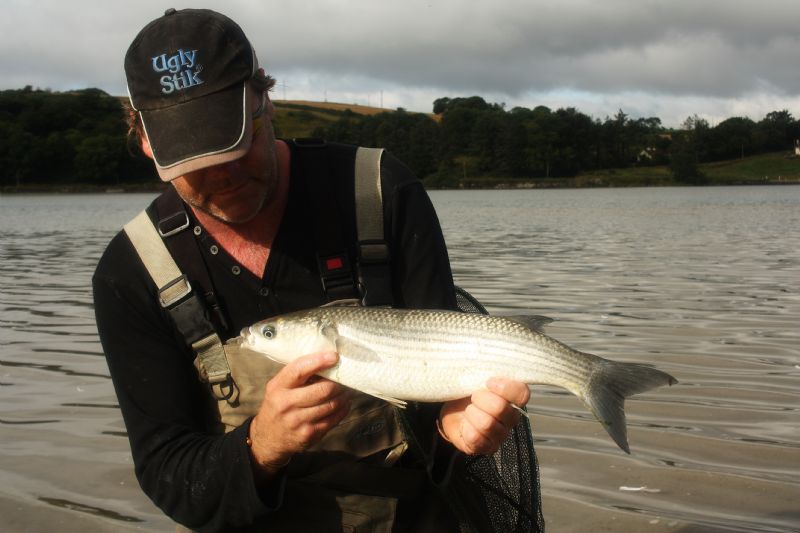 Recommended Mullet rod....Shakespeare Agility Power Match Rod - Black, 13 Ft
or....Shakespeare Super Team Match Rod - Black, 15 Ft
Recommended Mullet reel....Shakespeare Super Team 35 FD Reel - Black
or....Abu Garcia Fixed Spool Reel - Soron STX40
Having persevered into late afternoon, we decided to quit a little earlier and spend the last hour digging fresh bait for another attempt at the target species, Gilt-Head Bream. This would be our final day before heading home, and with Andy one-nil up, the pressure was mounting for me to produce the goods. We decided to persevere on the mark that brought us some luck previously, and were ready and waiting as the tide made its relentless journey back over the waiting sand banks and food-beds.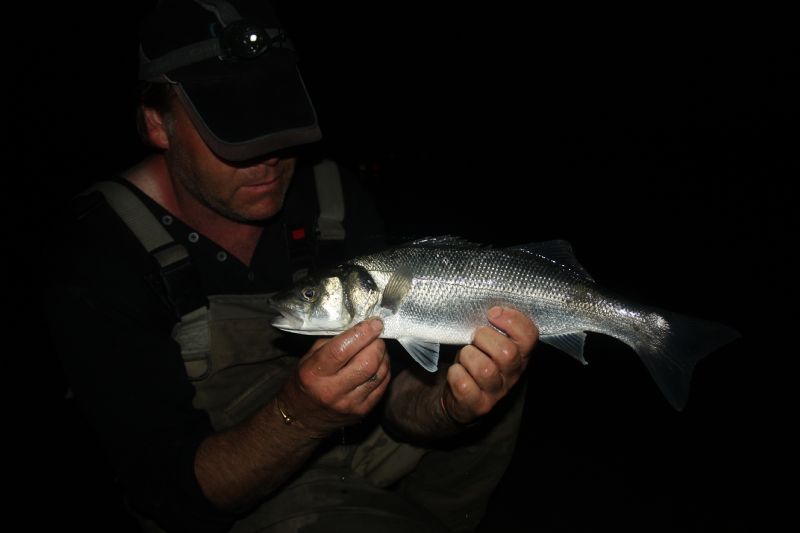 Great to see a few "schoolies" about
As the water deepened, I lifted into a positive bend in the rod, but although a spirited fight, I knew immediately that this wasn't our target species, but another Bass. Andy hit an identical bite, with another schoolie, like peas in a pod. Finally my rod almost jumped off the rest and I found myself attached to a proper torpedo, bringing with it the adrenaline rush as line ripped from the reel, you simply can't beat these fish for power. As the flanks glinted through the water, I could see this was a fish well worth weighing, and I held my breath until Andy had it safely in the net. What a cracking specimen, and I took the opportunity to admire it while held in the shallows in the safety of the net, as Andy prepared the weigh sling etc.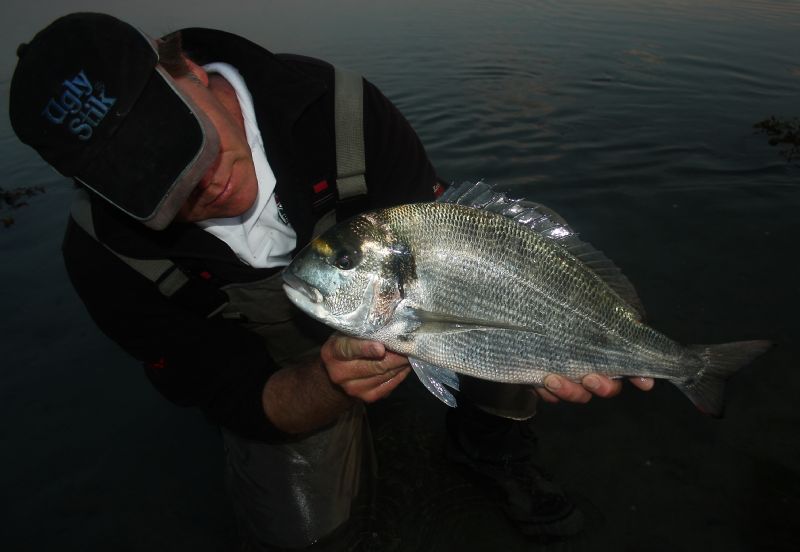 How stunning are these visiting species?
She tipped the scales at six pounds and a personal best for me. Some quick photo shots, back into the shallows to make sure it was fully revived, and gone like a bullet. Andy later missed another possible Gilt-Head and as the tide pushed harder, we managed a couple more Bass approaching the five pound range and a decent Flounder just falling short of the specimen barrier.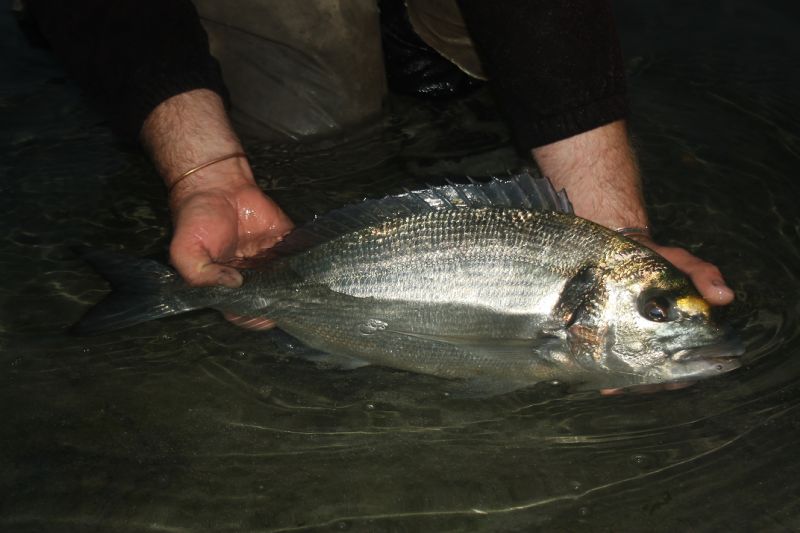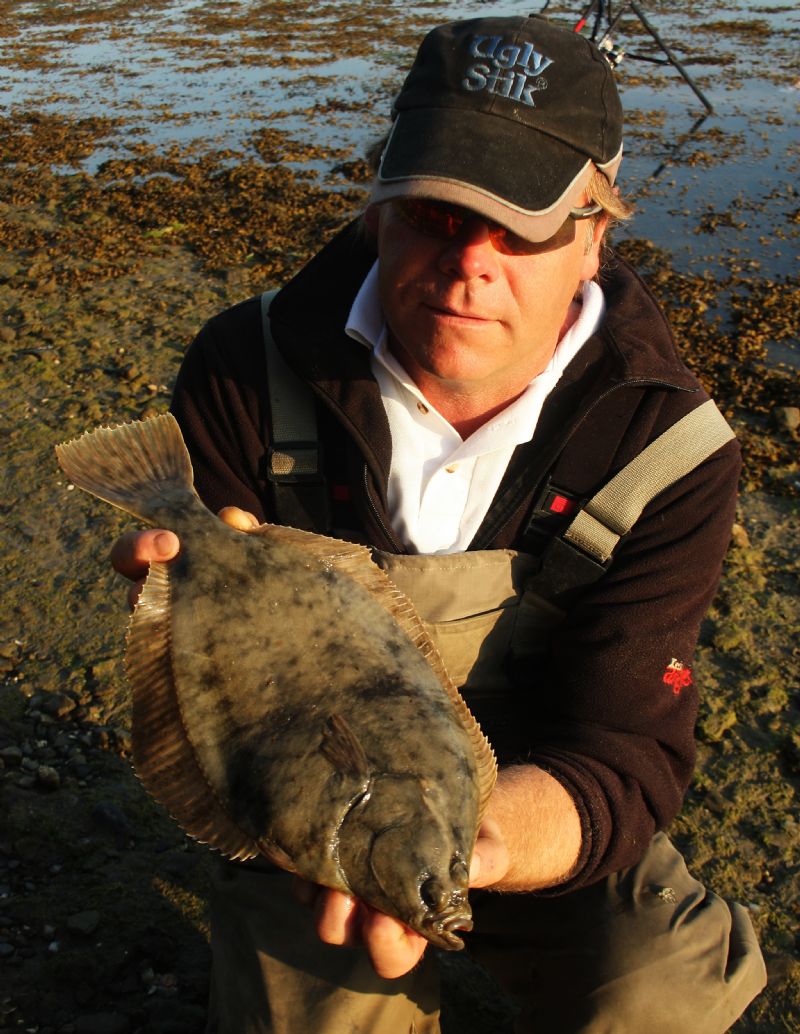 Footnote
The Cork coastline is a shore anglers dream. Get it wrong and you still manage to find a few fish, but get it right and a session of a life-time is often the realistic outcome. Illegal netting and commercial over-fishing has destroyed our shore angling in the north, hardly even a shadow of former glory. With commercial boats taking hundreds of tonnes of Mullet and god knows what else amongst them at the mouth of Cork Harbour this past few seasons, I dread to think of the damage caused. Fight and defend the waters of the south, they are so precious and worth a fortune through angling based revenue. It only took thirty years to completely destroy what we once had. Sensible and realistic protection of stocks and environment is the key to sustainability, which is also the key to hundreds of thousands of Euros brought in from angling-based tourism. Authorities, please wake up!
Back