Jumping pike by Anthony Byrne
Jumping Pike
By Anthony Byrne
Weather here at the moment is bonkers and changing by the hour, this morning was to be calm but sure enough the forecast changed yesterday and started to predict a gale.
Fortunately the wind worked in our favour and moved the rain on before we got fishing at 7.30 am. Macker, John, David and I all met at the secret lake for a wee shot at the pike.
It was a messy start for me, dropping a reel overboard, and managed to grab the line but the reel was in free spool so yep, had to un-spool the fecking thing until I got to the end of it. At least I got it back..........poor John had worse luck. He forgot to leash one of his rods and the whole lot went over the side!
The breeze was a killer cutting us down, so my tactic was to drop a dead-bait and hug the reeds for shelter while spinning with another rod. I even had time for a cheeky nap while it was quiet.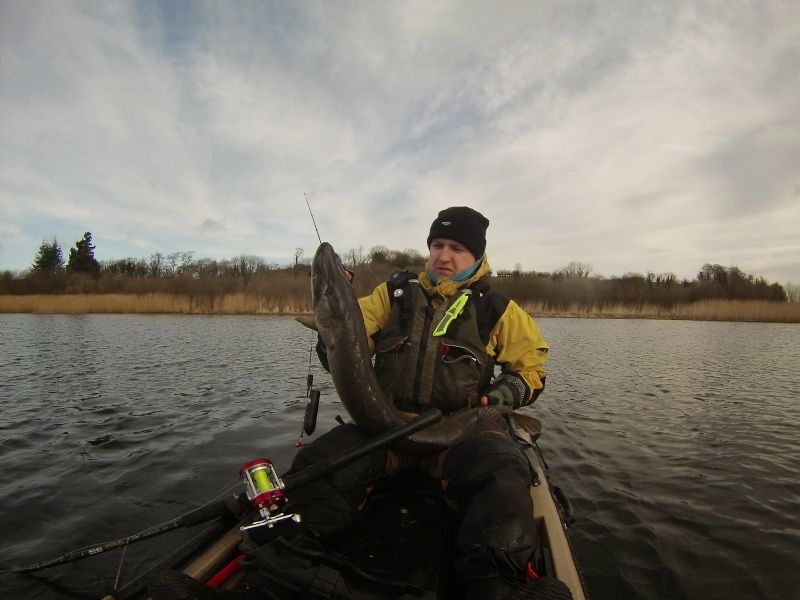 On one particular drop I had noticed how the dead bait line had gone slack, first I had thought I was drifting but as I picked up the rod I could feel something nibbling on the other end. I decided to wait a short while to see what would happen. As I tightened the slack, the fish ran towards me, not knowing what was going on I tightened and reeled like a mad man, more worried about losing the bugger. As he got to the side of the kayak he literally jumped from the water directly onto my lap. Well let me tell you that was one way to wake me up ....... Even better, I got the whole lot on camera above and below the water line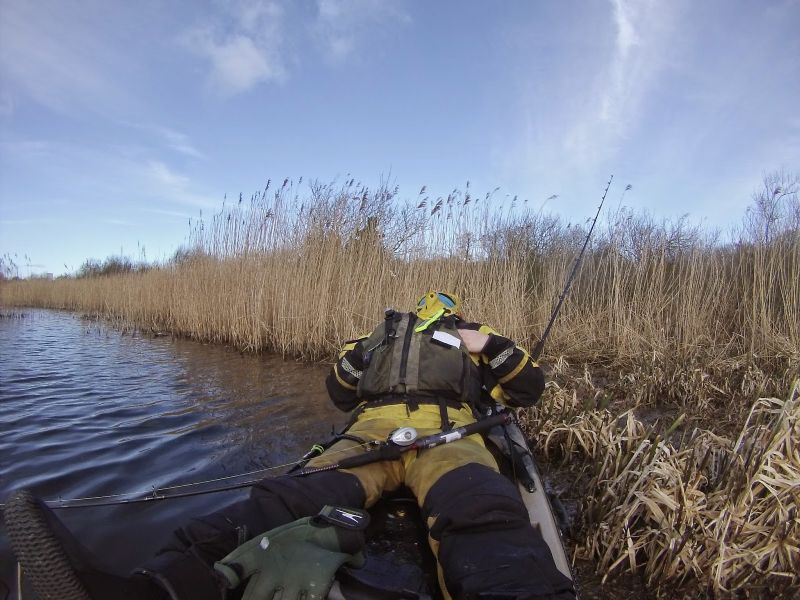 David was next on with a decent size pike followed by John, I left the lads to fish away. I later heard that the lads ended up with several pike mostly 6-7lb and an un-countable amount of perch and some roach.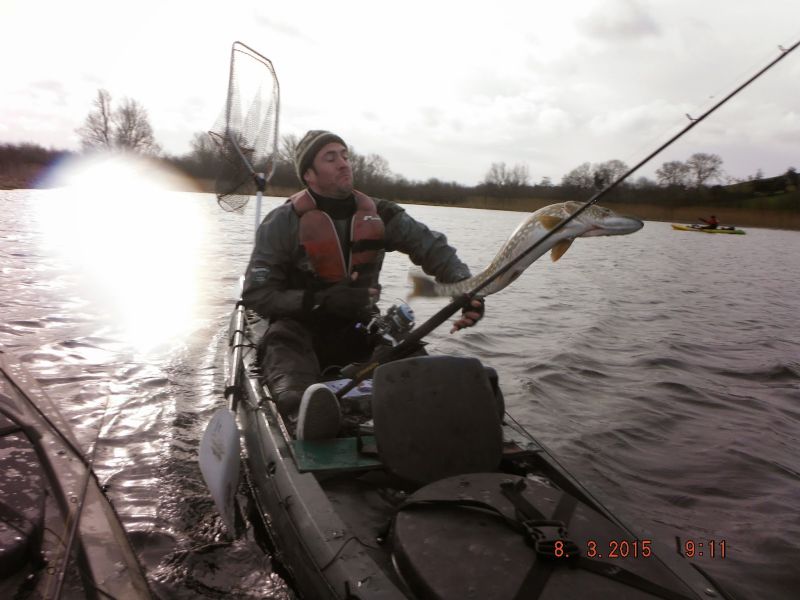 Under-water video clip of pike lifting dead-bait, click here.....
Back