Last shot on the erne
Terry's Travels
Last shot on the erne (for now)
I know you should never say never, but this is probably my last shot on this section of the Erne until the winter moves in again.
We only ventured out a few times since the start of the year, and although nothing large showed, we had plenty of fish to the boat.
But soon, with the weather showing signs of warming, there will be other species to target, and Pike will be given a rest, for a while at least.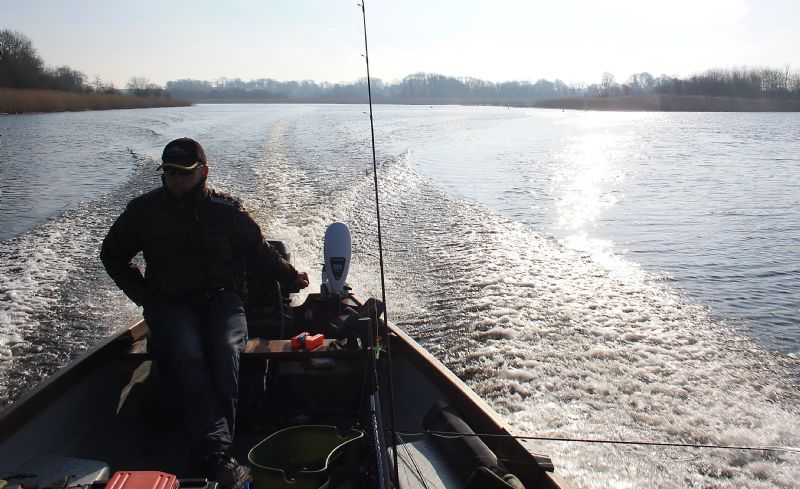 On a previous trip with my good friend Dennis Hollinger, I noted a deep gulley with plenty of fish marking on the sounder and took a mental note of the exact spot. With only a fly rod on that occasion, and the river running a little, I didn't even try to get a fly down to the fish. However, having returned with fly rods and dead-bait rods on this occasion it was now worth giving this mark a few hours at least.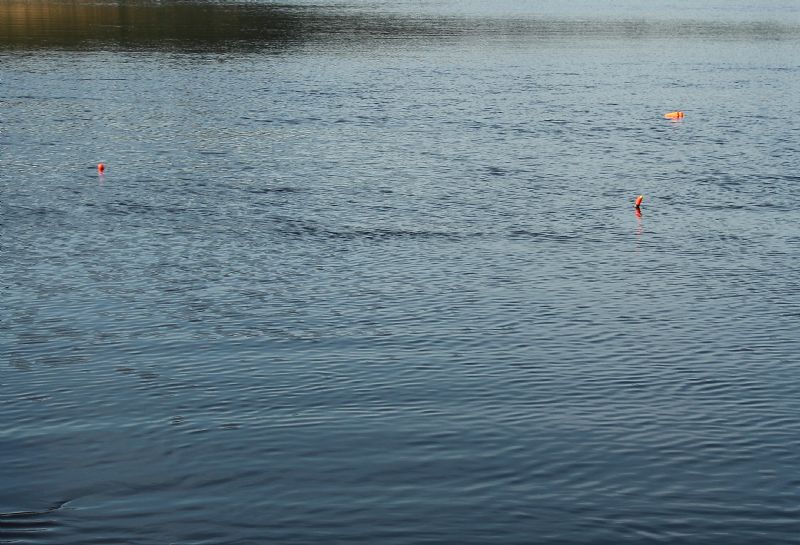 Dropping float-fished dead-baits into the gulley downstream, note the marker float
Glenn was in the driving seat, and once I had pointed out the area, the sounder showed several good markings of fish in the same gulley as the previous week. We threw over an H-block marker float to denote the gulley and anchored upstream, with an anchor out the bow and one out the stern, leaving plenty of room to drop a float-fished dead-bait each into the potential hot-spot.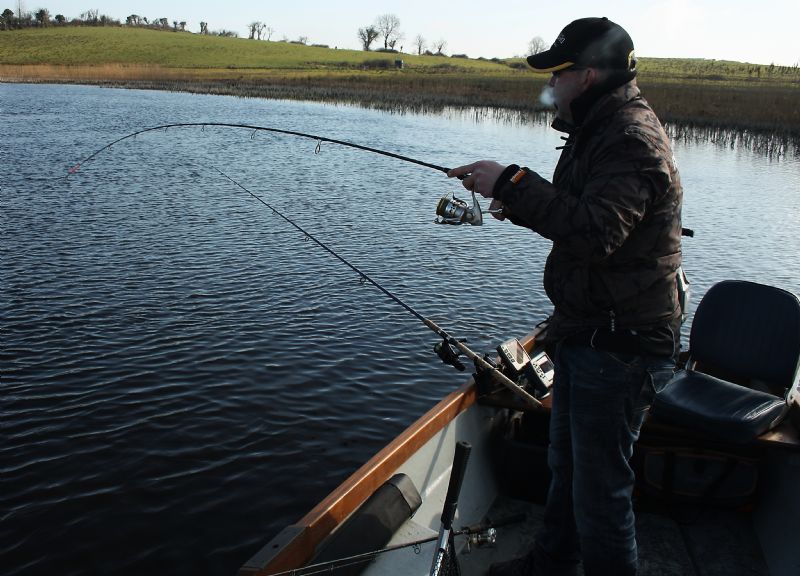 Berkley Skeletor Drop-shot rod does the business
This left plenty of room to try out a little "drop-shotting" and with our new Di7 fast sinking fly lines we could also give the fly a go. The dead-baits weren't in very long at all when the first run secured a small Jack. As it turned out, there were plenty about, even hitting fish on the tiny drop shot lures and a bonus on the fly. This wasn't bad going in thirty feet of water, the Sniper fly line certainly hitting the depths.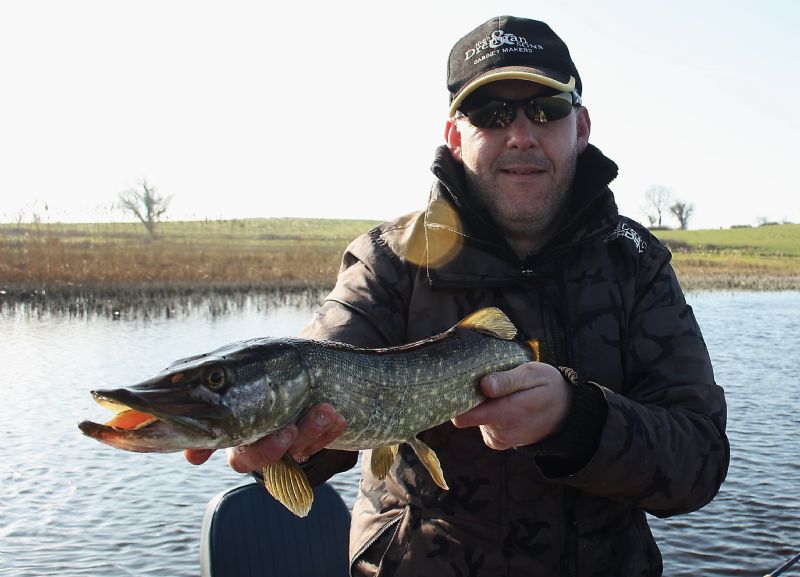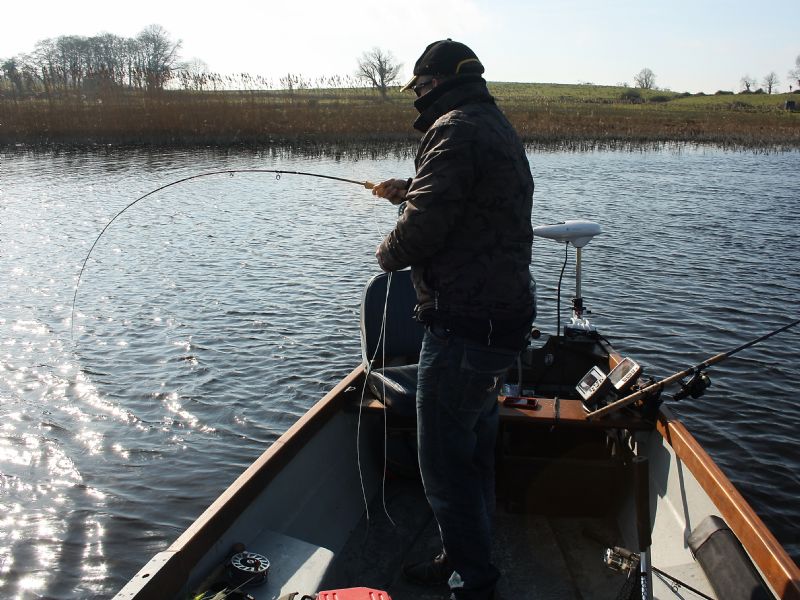 Hitting fish on all methods
All the fish that showed were unfortunately on the small side, and many showed battle scars of spawning including some quite severe attacks from obviously larger females. Despite this, we decided on a move. Although it can be difficult leaving some decent action, when you are hitting numbers of small fish it can be a tough enough task sorting out a big girl.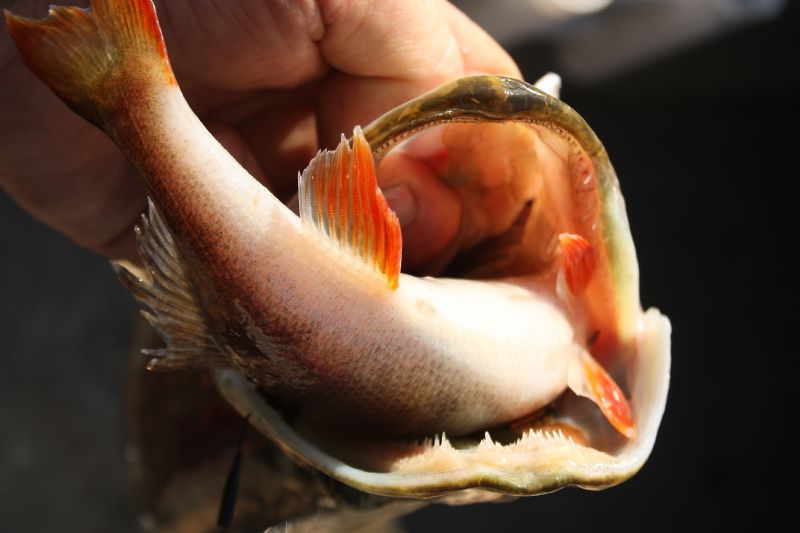 When they are on the feed, anything goes
Our move further downstream put us over a quiet bay, out of the main flow, and perfect for the old favourite, fluff chucking. This proved to be a popular move, putting us over plenty of fish, but once again, nothing hitting double figures. It can be difficult to work out sometimes, maybe even impossible, trying to reason why these marks that produce large females one year, only throw up juveniles the following season. In all honesty we never really bothered taking water temperatures this season, so that could have told a tale. Either we missed the big spawning girls coming in, or they haven't arrived yet.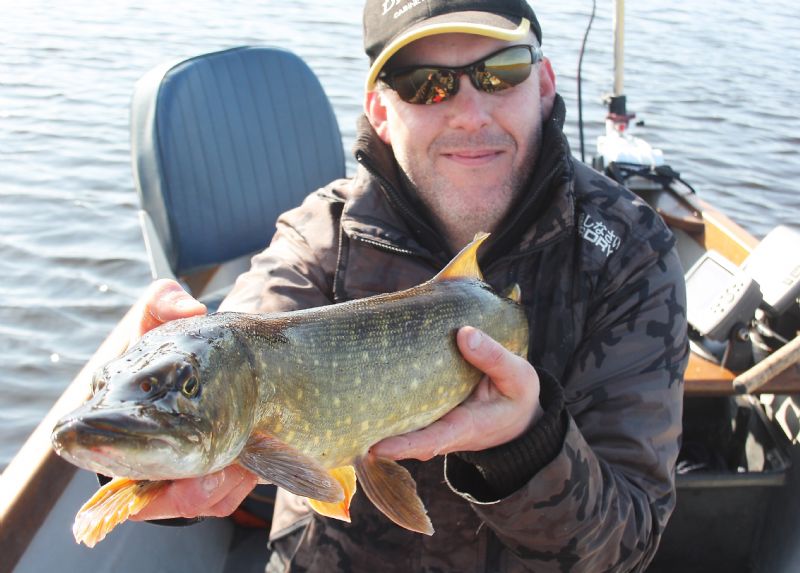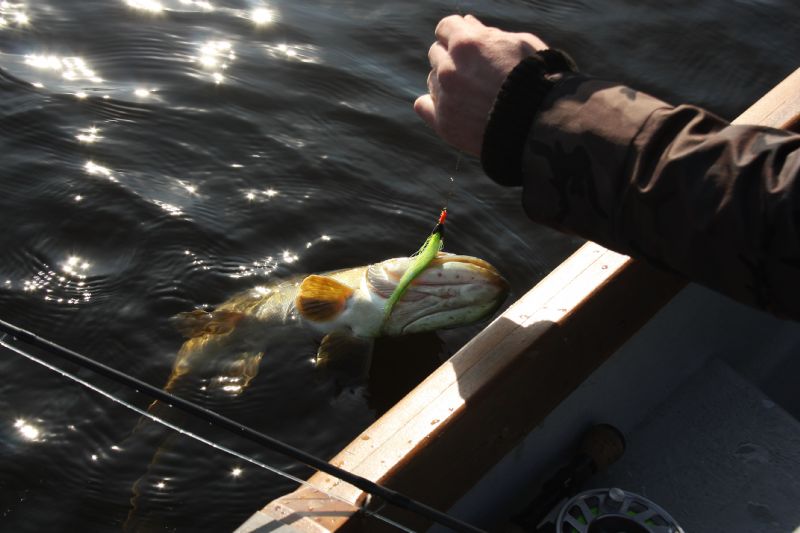 My gut feeling is we possibly missed them, the clue being the smaller fish with their battle scars, but with plenty of action on the fly these weren't wasted ventures. I have bent the pike fly rod enough now, and satisfied to move on with the species list. Let me think now, Perch, followed by Ferox Trout, some Roach, maybe hybrids, then straight into Twaite Shad, maybe Smooth-hound and possibly a Stingray off the shore. Well that's May booked out, need to get the thinking cap on for the rest of the year! Tight Lines, Terry.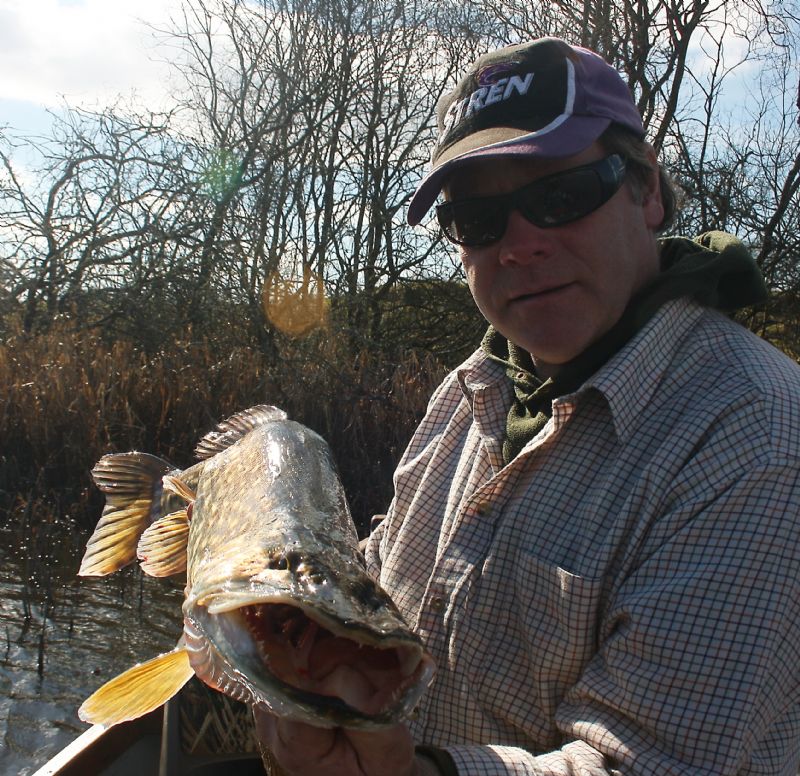 Back