Mitchell 300 and 300 Pro
Mitchell 300 and 300 Pro
I had a play with both these reels at the trade show and could not fault them. Super-smooth, great drag system, easy bail-arm flick over, they will be a pleasure to use, in particular, waggler fishing, match angling, chasing Mullet, lure fishing or any reasonably light-line angling.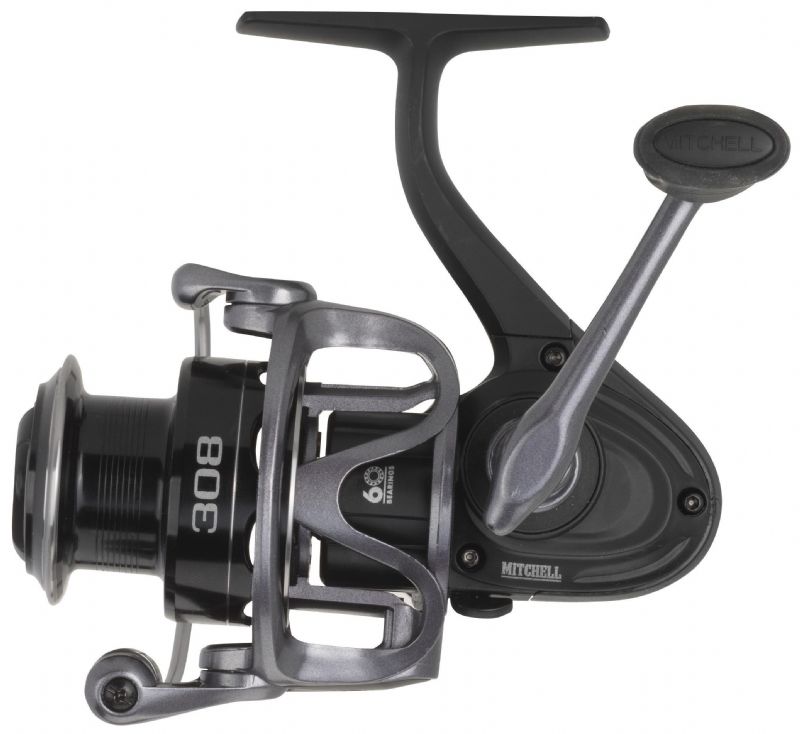 These are very high quality reels and at an amazing low price. I think Mitchell have recaptured some of the magic that went into the original 300 versions that proved so successful.
Great deals click here... New 2018 Mitchell 300 Spinning Reel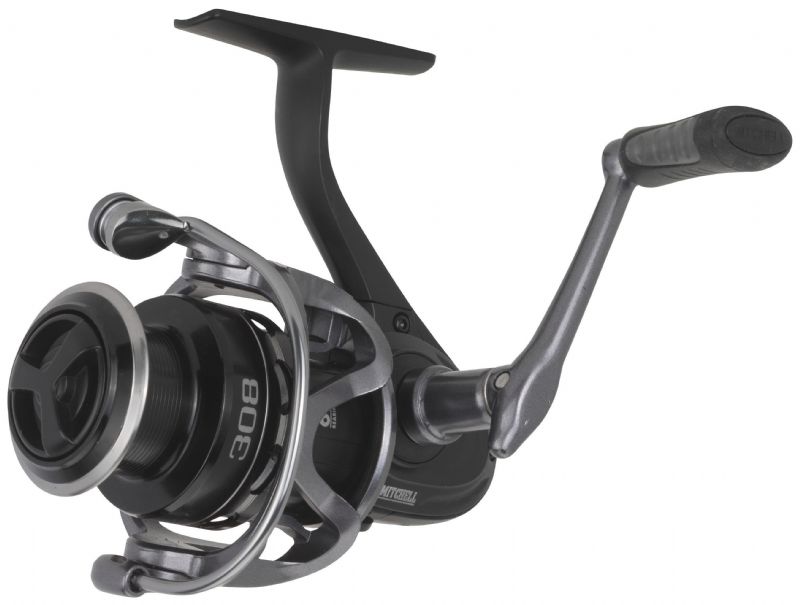 I love the "Halo-rotor" design that gives the reel a light-weight, airy feel about it, removes all the bulkiness from those moving parts, but also looks great into the bargain. Available from all good tackle shops from 2018.
Great deals click here... New 2018 Mitchell 300 Spinning Reel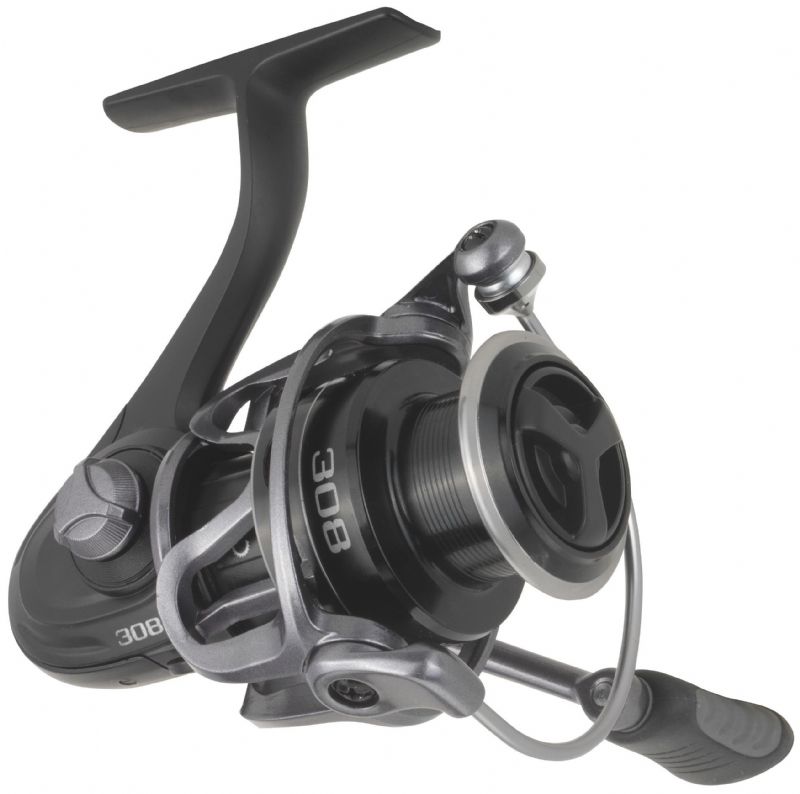 Great deals click here... New 2018 Mitchell 300 Spinning Reel
What Mitchell says
The Mitchell 300 was the first ever modern spinning reel. This iconic flagship for the Mitchell Brand is a blend of a modern reel featuring the latest technology and retro-cool elements. The result is lighter, smoother running…simply better! The 300 comes in two versions, the 300 (320m/0.25) and the 308 (220m/0.20) and amazing value at RRP £49.99.
Features
New Bail-Halo rotor design for superior strength
Smoother and lighter than previous version
5+1 high performance ball bearings
Double anodized aluminium handle and spool
Multi-disk drag system for consistent drag pressure
New design low profile drag knob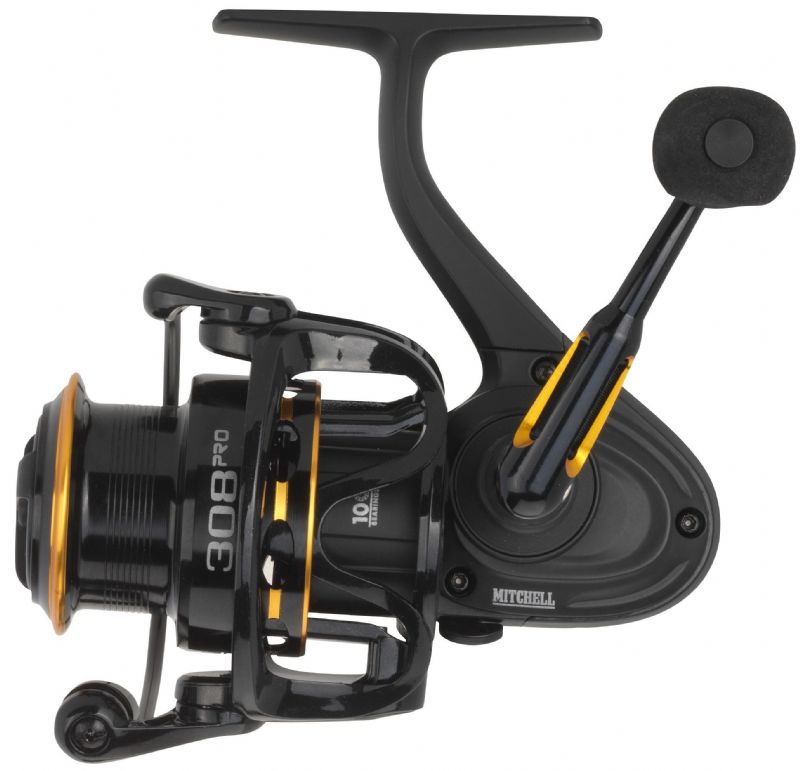 The Mitchell 300 Pro version features a carbon-hybrid drag that is self-lubricating, long-lasting, not effected by heat build-up, and helps to reduce any spike in line tension, especially caused by an "impact" load like a hook-set or a head-shake. The pro comes in two versions, the 300 Pro (200m/0.20) and the 308 Pro (150m/0.18). A lot of reel and high-quality performance for RRP £69.99.
Great deals click here... New 2018 Mitchell 300 Pro Spinning Reel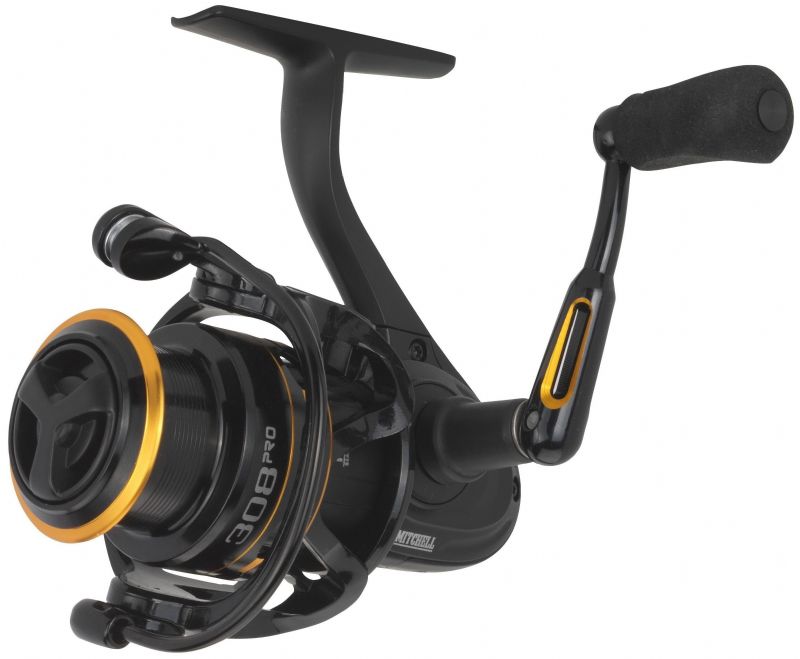 Great deals click here... New 2018 Mitchell 300 Pro Spinning Reel
Features
5.8:1 gear ratio for faster retrieve
Self-lubricating carbon hybrid multi-disk drag system
New Bail-Halo rotor design for superior strength
Smoother and lighter than previous version
9+1 bearings
Double anodized machined aluminium handle and spool
Shallow aluminium main (braid) spool and aluminium spare spool
New design low profile drag knob
Ergonomically shaped EVA handle knob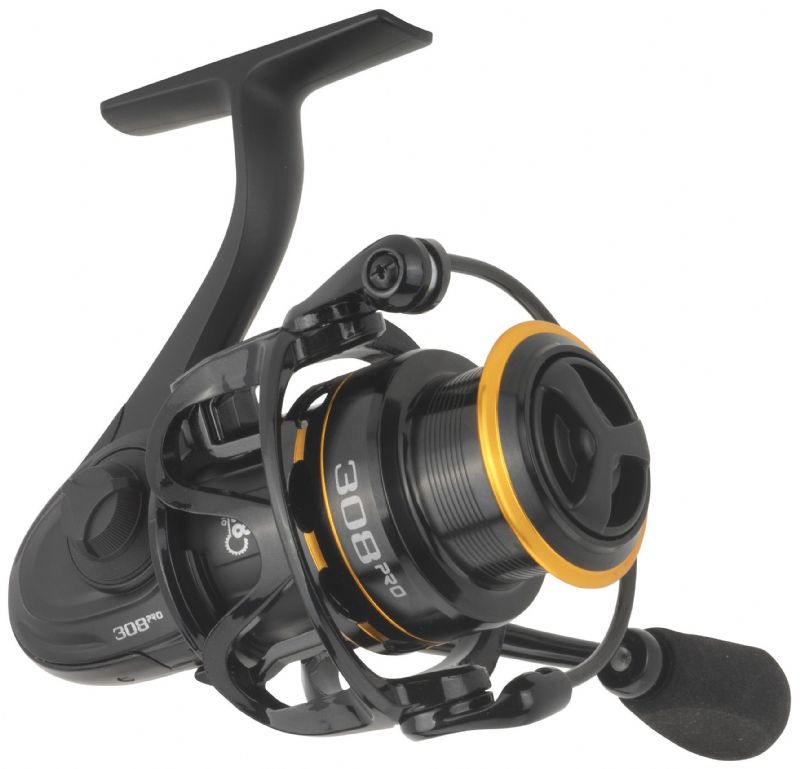 Great deals click here... New 2018 Mitchell 300 Pro Spinning Reel
Back