Offshore, Antrim Coast
Ballycastle
It has been quite a while since I ventured out to sea but with a brief weather window available I decided to give the Fast Fisher a much-needed run out.
Andrew Wolsey joined me to see what was about, and we decided on trying the deep water reefs of the Antrim Coastline.
There hasn't been much news of Mackerel shoals but we were delighted to run into some large Mackerel quite quickly, most tipping the scales at around a pound. These larger examples have high oil content and make superb bait for almost all other species.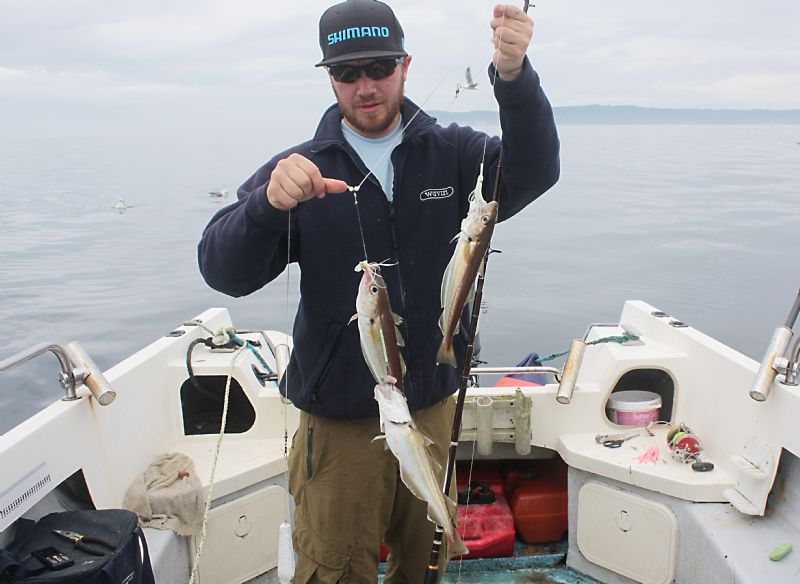 There were also plenty of decent-sized Whiting about, readily snapping up baited Mackerel rigs, so the day seemed promising to find a few larger predatory species. With sea conditions flat calm, there is now the dilemma of where to go next! Calm seas offer a variety of choices, and as they are reasonably rare along the Antrim Coast, we decided to head further off-shore in search of Pollack and Ling.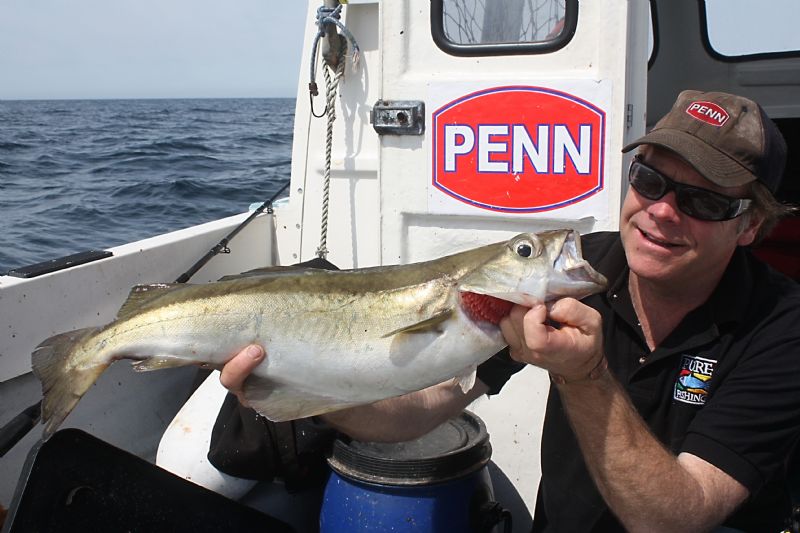 Andrew opted for flying-collar tactics, alternating between Redgills and soft plastics (http://www.angling-ireland.com/flying_collar_rig) and I chose bait, full Mackerel fillets and Mackerel "flappers" on 8/0 hooks in search of specimen Ling, Conger or whatever else takes a fancy. This particular reef was sparsely populated just now, and with the chart plotter, we covered a fair bit of it on the drift.
Finally finding a pocket of life to put a bend in the rod, we tempted small Ling to five or six pounds and some average sized Pollack, the largest in and around seven pounds. Great fun on balanced gear but not the "lunkers" we were hoping for.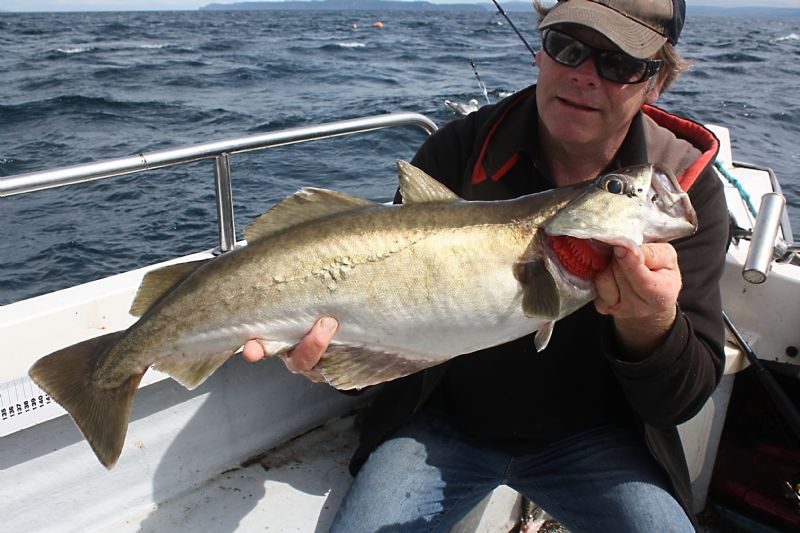 A drift over the edge of the underwater cliffs dropped from 150' rapidly down to 480' but we hung about to see if there was anything interesting below. The tide had eased and time was running out on this mark. This was our last drift before the tide turned, and a decent thump on the rod finally produced a reasonable Spurdog. At 106 CMS on the measure mate, this thirteen pounder was my first specimen Spur in two years (they had recently vanished form this mark for some un-known reason). Hopefully a few have returned this year to offer a bit of sport for the off-shore angler.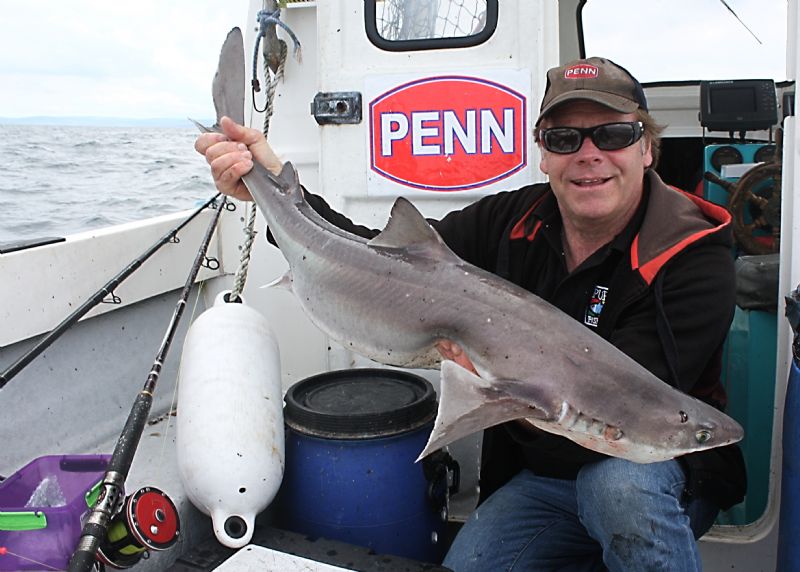 With the tide pushing hard it was time to move off this mark and head for another deep-water reef out of the main tidal flow. The bird life here was fantastic, I doubt I have seen so many diving birds, with Auks, Guillemots, Puffins and Razor bills among them. With most breaking the surface, bills crammed with small Sandeel, there must be a huge amount of feeding below. Maybe this is why angling had been difficult on this occasion, fish full to bursting on the wealth of bait-fish below!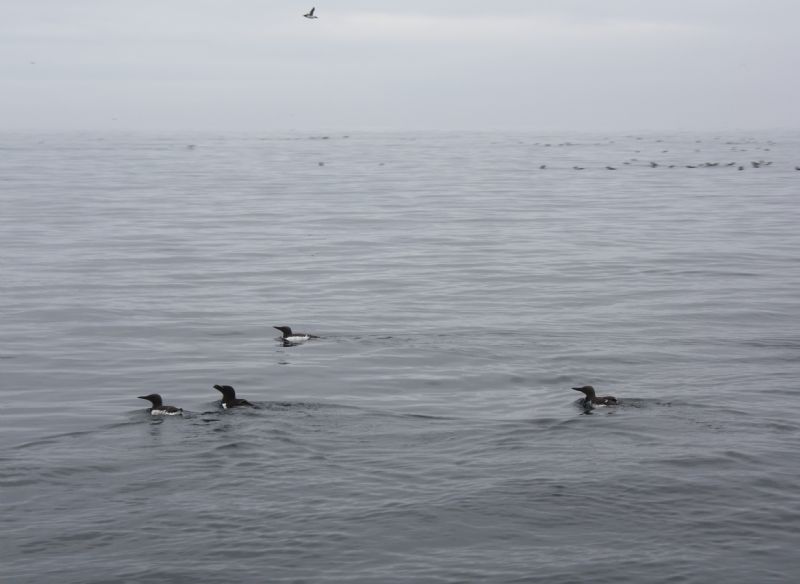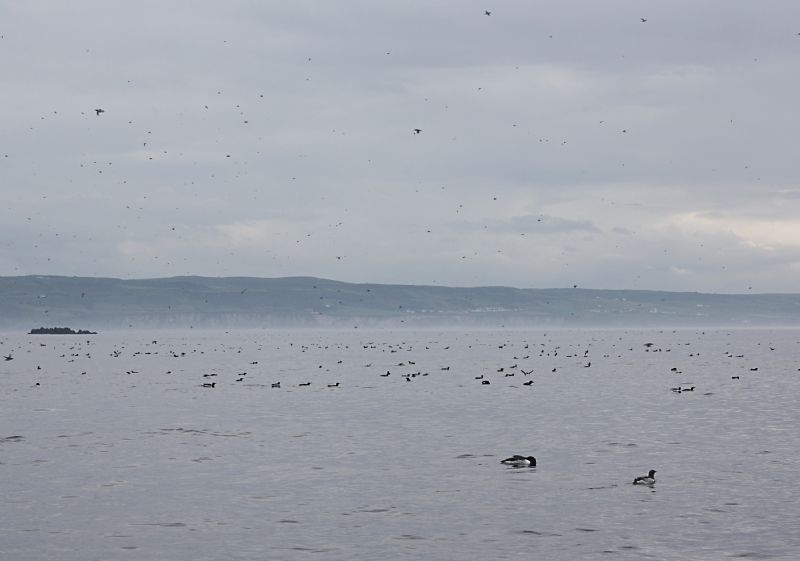 We managed to winkle out quite a few stunning Cuckoo Wrasse, with five tipping the scales at an ounce below the specimen bar! Maybe next month will be worth a try when they have fed a little more and put on another ounce of fat!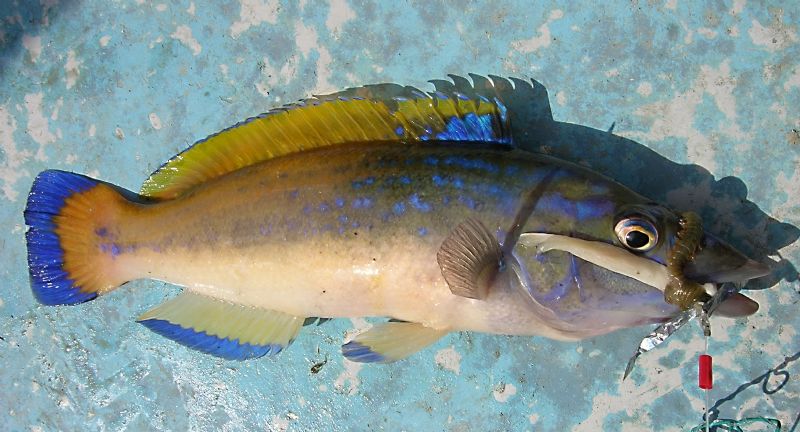 With the "anger" off the tide a little, we gave our last shot at anchor in the deep water in search of larger predators. This can be a case of hit or miss on many occasions, and it was a miss this time unfortunately, with only two small dogfish obliging.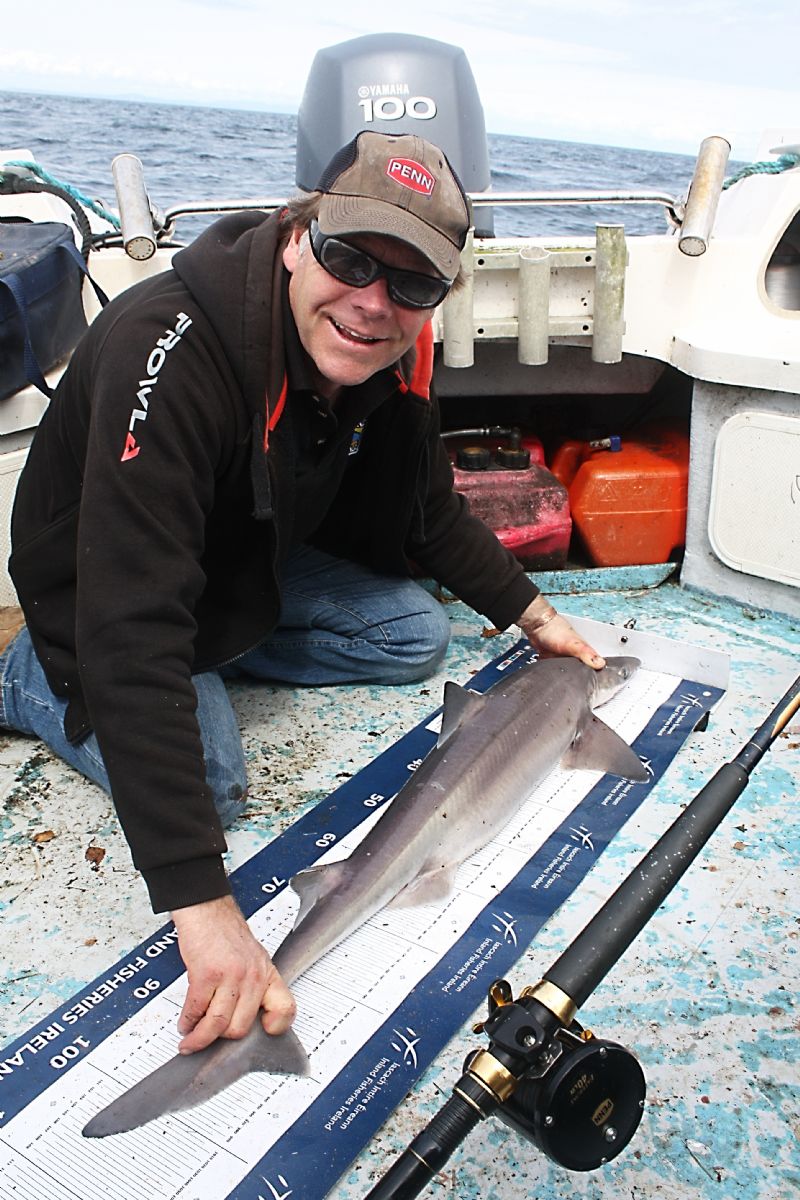 Never mind, it was great to get out on the water again, we tempted a few fish across the species, enjoyed some bird watching and bagged a bonus specimen Spurdog. As I've been told on many occasions, even a bad days angling is better than a good days work! Look forward to the next one, Tight Lines.
If you would like to try some of these marks, contact experienced and recommended charter skipper Sean McKay through this link. http://www.angling-ireland.com/lady_linda_chartered_by_sean_mckay
Reccommended Tackle (Take a look!)
Rods
Penn NEW Rampage II Boat Fishing Rods 12-20lb
Penn Rampage II Braid 20/30lb 2 Piece Boat Rod - Red/Black, 8.2 Ft
Penn Rampage II 50lb 2 Piece Boat Rod - Red/Black, 7.4 Ft
Reels
Penn Fathom 40 Level Wind Reel
Penn Squall 30 Level Wind Star Drag
Penn NEW Warfare Level Wind Fishing Reel 20 LHW
Line
Berkley NEW Whiplash Fishing Crystal 65lb 300m
Hooks
OWNER SSW CIRCLE HOOKS 6PCS SIZE 5/0 BARBED BLACK CHROME
Back