Penn Affinity 7000 Series
Penn Affinity 7000 LC Series
Penn Affinity LC 8000 Spinning Reel-30lb/330yds - Black
The Penn Affinity reels are produced in two sizes, the 7000 model with line capacity of 295 yards of 30lb B/S and the larger 8000 version that has a capacity of 330 yards of 30lb B/S. I opted for the 7000 version back in January of this year, and once they arrived, couldn't wait to put them through they're paces.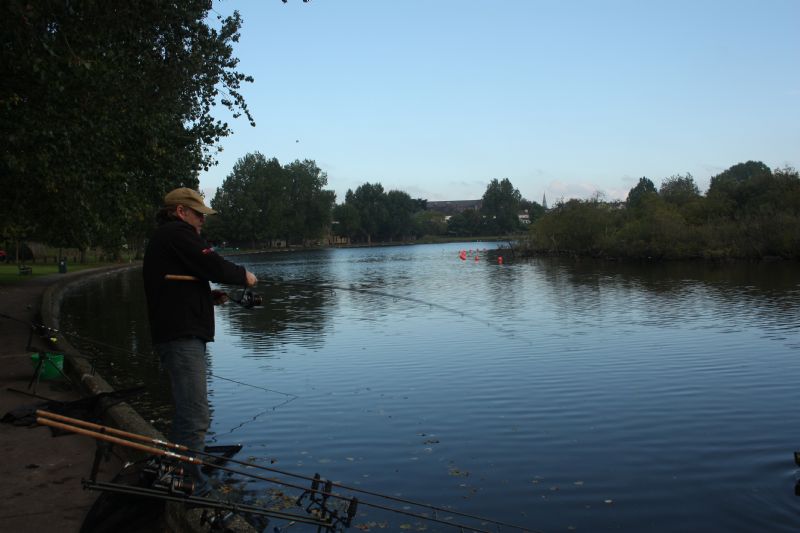 Affinity drag system keeping this Carp away from the island snags
My first opportunity to test the reels was during a Specimen Bream expedition and fishing at distance, into a head-wind, the "big-pit" design spec of the Affinity really came into its own. Since that memorable trip earlier this year, these reels have proved faultless on many specimen hunting adventures.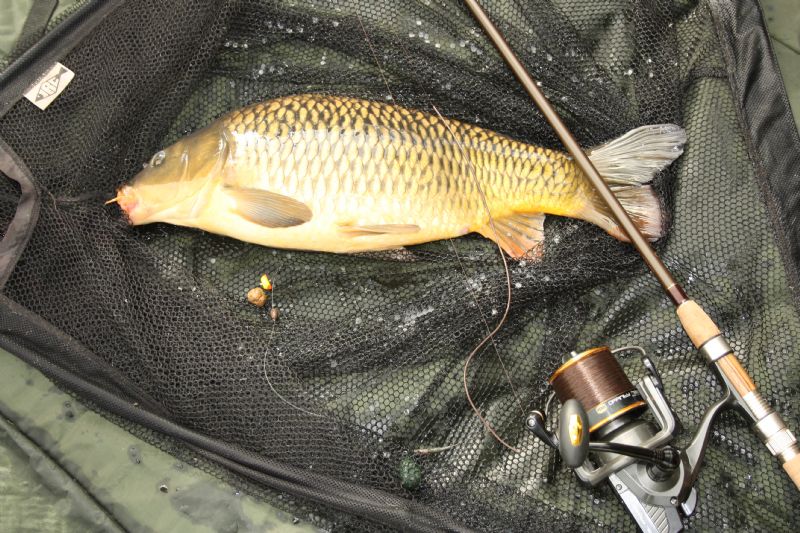 A nice start to the session
Most recently, having just returned from a carp session, and after a year of regular use, the 7000's still remain as good now as they did when I opened the boxes back in January. I cannot fault them.
Waiting for a run during the evening session
We arrived lake-side in the evening hours and carefully picked out our chosen hot-spots. With three days planned, and the temperatures still quite high for this time of year, we could afford to put in reasonable amounts of feed, mainly in the form of a bed of trout pellets, with a few samples of boilies added for good measure.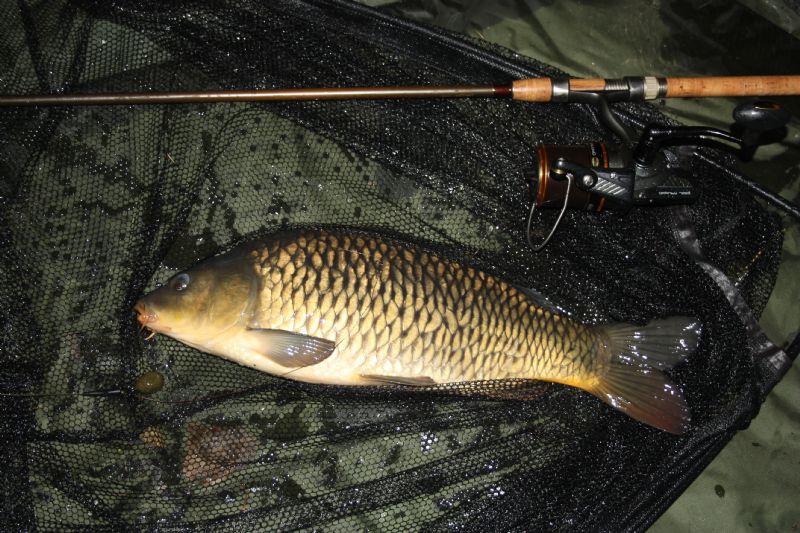 A healthy Common
Without knowing how the venue was producing at the current moment, my plan was for absolute accuracy with the feed and casting, plus a relatively finesse set-up to begin with. This worked well with six fish banked on the first night session. Most ranged from 7-9 lbs, with one decent double to make the trip worthwhile.
With the advantage of day-light the following day, a top-up of pellets and boilies was required, again with accuracy to keep the swim good and tight. This is necessary, not only from the feeding carp and break-down of pellets during the previous night, but also from the ravenous shoals of bait fish and mini-carp that do a great job in "mopping" up anything that's lying about!
Night session two, and it was a repeat performance with plenty of runs and another five fish landed, this time the largest was another mid-double, a good looking little mirror. Although there were no huge fish showing, a busy session with the odd double thrown in can be extremely enjoyable, definitely a great deal better than a blank, that's for sure.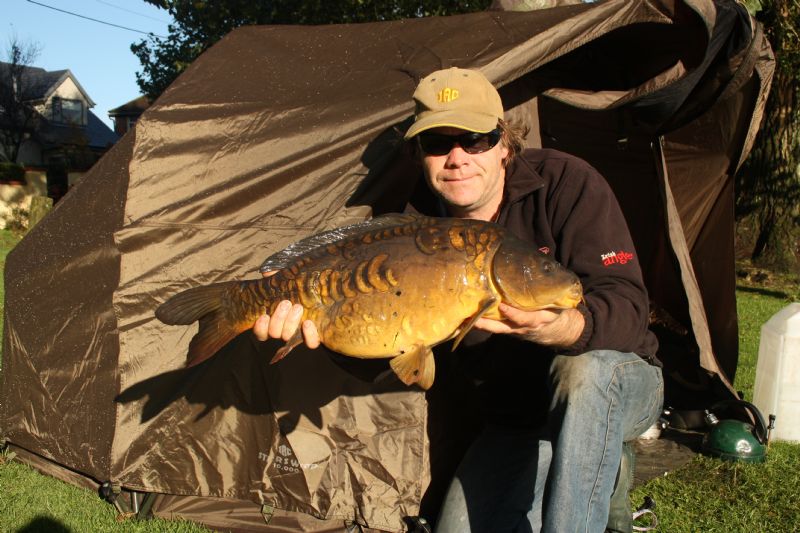 A plump Mirror
Night three and you guessed it, a carbon copy of the previous two nights. With another eight fish safely in the landing net, and a couple lost, the tally now reached seventeen fish over three nights, with three bonus specimens for good measure. I didn't manage to find any magical Irish twenties on this occasion, but with good numbers showing, it was definitely an enjoyable short session.
I have been using the Penn Affinity 7000 reels for some time now and they have performed faultlessly. They are powerful, well-made reels. The Affinity spec includes long tapered forged aluminium spool with slow oscillation for perfect line-lay for maximum casting distance, whether using braid or nylon. Other features include stainless steel bearings and titanium shaft. This reel is ultra-smooth under load, and also comes with two fully salt-water resistant aluminium spools, deep for mono and shallow for braid.
For more information, click here.....Penn Affinity LC 8000 Spinning Reel-30lb/330yds - Black
Available from all good tackle shops
Trade enquiries: Pure Fishing
Tel: 00 44 (0) 1527 405410
Email; contactus-uk.purefishing.com
Back