Penn Fathom 4/0
Penn Fathom 4/0
Penn Fathom Levelwind Boat Fishing Reel Full Metal Body Powerful Clutch
Unfortunately I am not able to put the Penn Fathom through its paces in tropical climes, bending into GT's and Bronze Whalers, but I can still test its metal in the deep fast waters of the North Channel, Antrim Coast, Northern Ireland.
The fish here aren't exactly huge, unless of course you run into a tug of war with one of our Common Skate!
However, anchored in 500 feet of water with 3-4 knots of running tide and 3lb of lead should give me a fair idea of what the Fathom 40 is capable of. Commercial over-fishing has left us with little to target these days, but the deep, in-hospitable gullies and off-shore reefs still offer a haven for "animal" fish such as Conger, Spur dog, Huss, Black-Mouth Dogfish and the occasional leviathan of the deep, the Common Skate.
More info......
Penn Fathom 25 Left Handed Level Wind Reel-330yds/20lb - Black
A double-figure Spur dog and dogfish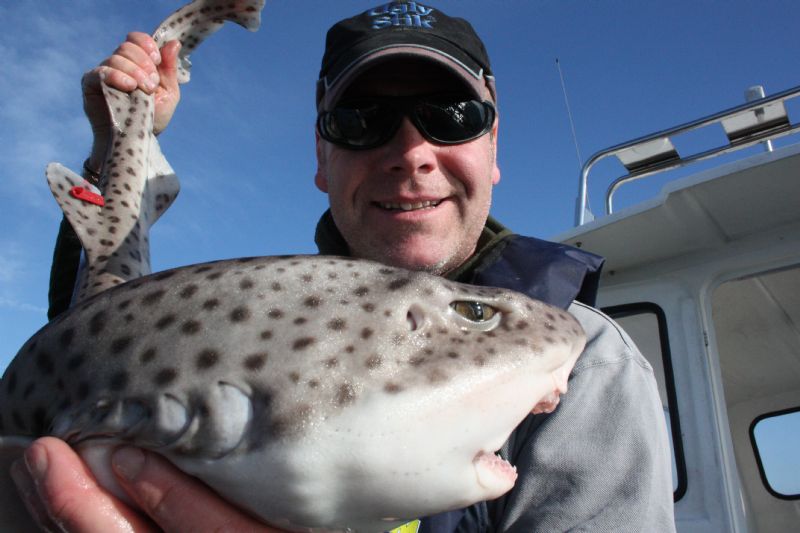 A well-marked Bull-Huss, with tag in the tail
Anchored on one of my favourite marks, we waited for the tidal flow to ease a little. In full flood, even 4lb of lead will not touch the sea bed! The loss in angling time is not wasted as this allows the onion sack of finely chopped fish and bran attached to the anchor, to leach out its scent and spread over quite a large area. Any passing predators will "home" in on the source of the scent, along with our baited hooks, once the tide slackens a touch.
More info.......Penn Fathom 20 Left Handed Level Wind Reel-320yds/17lb - Black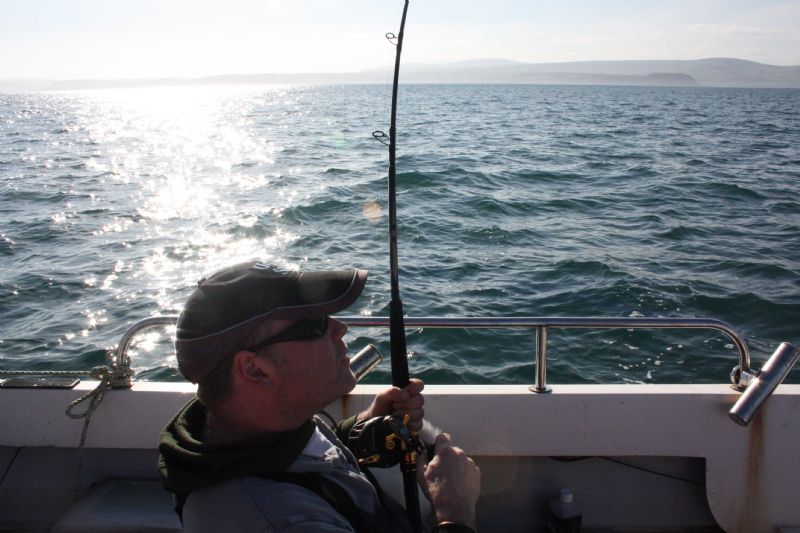 Putting the Fathom through its paces
After two hours of tea, sandwiches, and general angling banter, finally the tide had eased enough to drop a 2lb lead to the sea bed, 500ft below. The rubby dubby had done its job effectively and my Penn Waveblaster was soon nodding fiercely with the first fish of the session. The Fathom is smooth and powerful, stunning in its black and gold livery, a superb match for the Waveblaster.
More info.....Penn Fathom 12 Non Level wind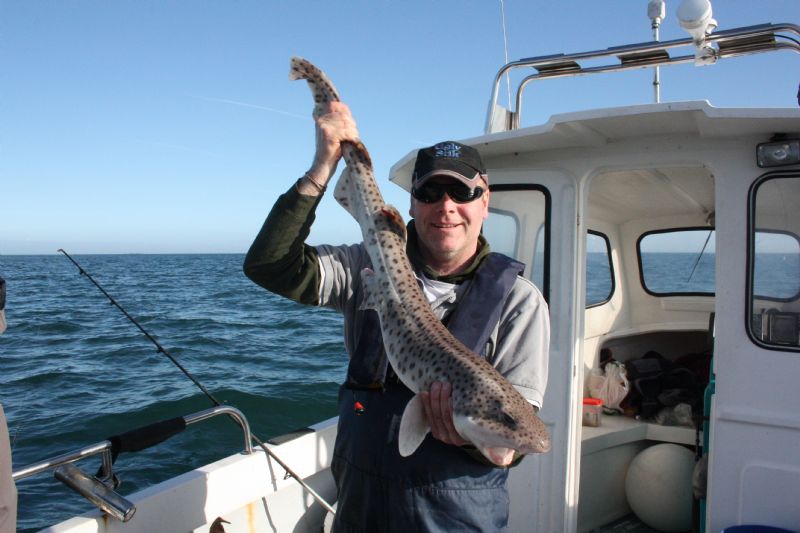 It handled the depths and size of lead without any bother not to mention the 12lb Spur dog brought safely to the net. With a tag in the dorsal fin and back over the gunnels, my whole calamari squid hook-bait (injected with a syringe of Gulp Salmon Oil) quickly followed and overtook the Spur on its way to the sea bed.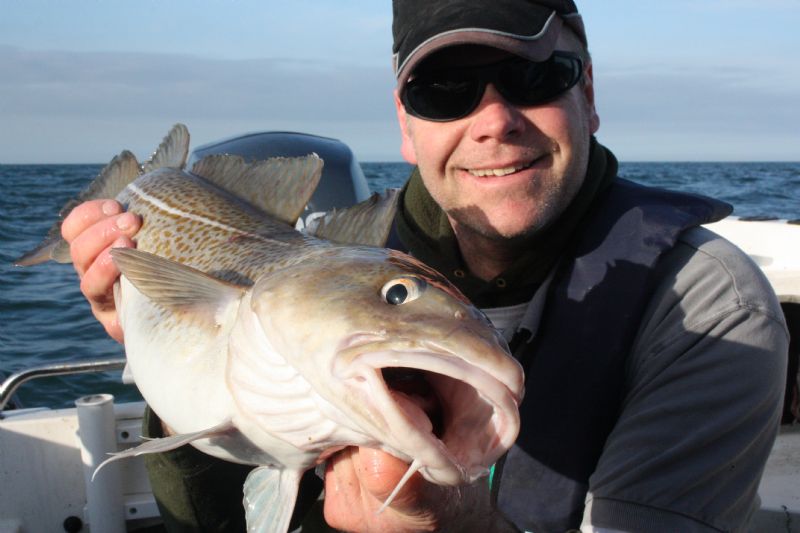 A decent Cod, taken unusually on a whole Roach
Another rod rattle and a decent Huss this time, the Penn combo easily dealing with the arduous task of pumping double-figure fish to the surface! This continued for the full four hours until slack water, normally the witching hour for large Commons on this mark. Unfortunately, they failed to show on this occasion. Experimenting with a whole Roach bait to see if a Spur dog's taste extended to freshwater baits, I tempted a bonus Cod, a species not seen on this mark for 20 years! I'm not sure if it was the Roach or the Gulp Salmon Oil that did the damage, but I'm certainly not complaining!
The Fathom is an excellent reel, strong and built to last, and is more than capable for most aspects of deep water angling. It is smooth and a pleasure to use. As you would expect, this reel is another top-class winner from the Penn stable.
Available from all good tackle shops
More information.... Penn Fathom Levelwind Boat Fishing Reel Full Metal Body Powerful Clutch
Trade enquiries: Pure Fishing
Tel: 00 44 (0) 1527 405410
Email; contactus-uk.purefishing.com
Back