Penn MAG3 515 and 525
Penn MAG3 515 and 525
When I purchased my first Penn Mag reel quite some years ago now, I fell in love with the design and performance; in fact, I am still using the same reel to this day!
I eventually backed it up with a newer version, the Mag2 525, and it was even better! I tackle tested it with Codling in deep water and fast tidal flows with heavy grip leads, and then with dogged fighting Painted Rays in heavy surf from the Cork Coastline. See the link below.
http://www.angling-ireland.com/penn_mag2_series
For 2018, Penn have introduced their latest version, and yes, logically, it is the Mag3. Similar to its predecessor, it is a stunning reel, silky smooth, fantastic drag system and available in two sizes, the 515 and the 525. Penn have ditched the black and gold livery for black and cherry red, and they look and feel awesome.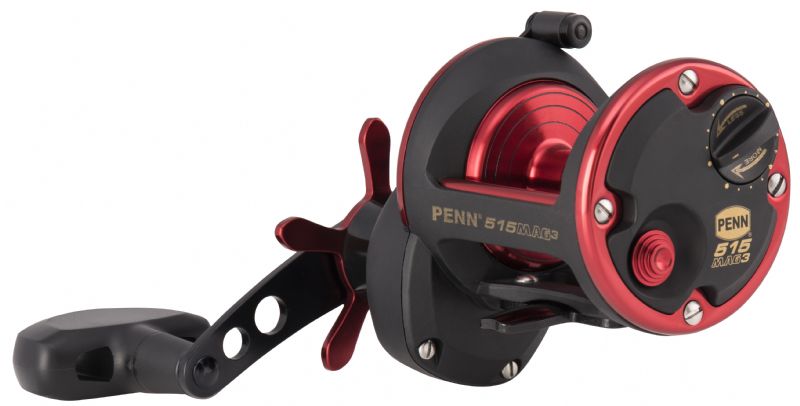 I am now in a dilemma, since taking on the Mag2's, my fantastic Abu Rockets have remained drawer bound in the tackle shed, and now I am tempted to upgrade to the Mag3's! My other reels are perfect, and I love them, but Penn keep throwing temptation in my lap, something has to give! The black and cherry red colour scheme would clash with my Trusty Abu Atlantics, I would have to switch to Penn Rampage Surf rods to stay fashionable! Well, that's my excuse. Available from all good tackle shops.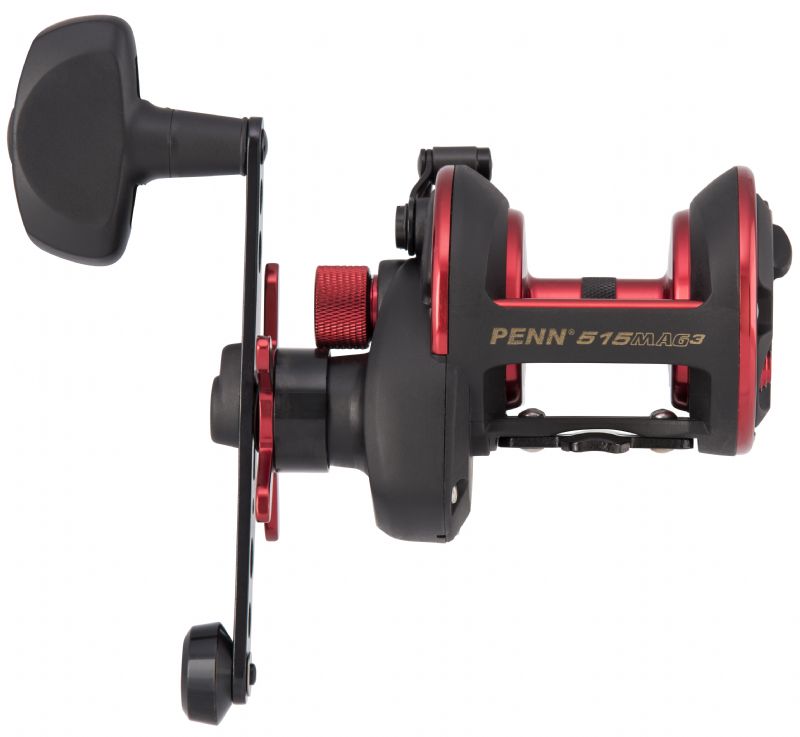 Features
Graphite frame and aluminium reinforced graphite side-plates
Forged aluminium spool
Indexed magnetic braking system
6 stainless steel shielded bearings
Instant anti-reverse bearing
HT-100 powered drag system
Stainless steel main and pinion gear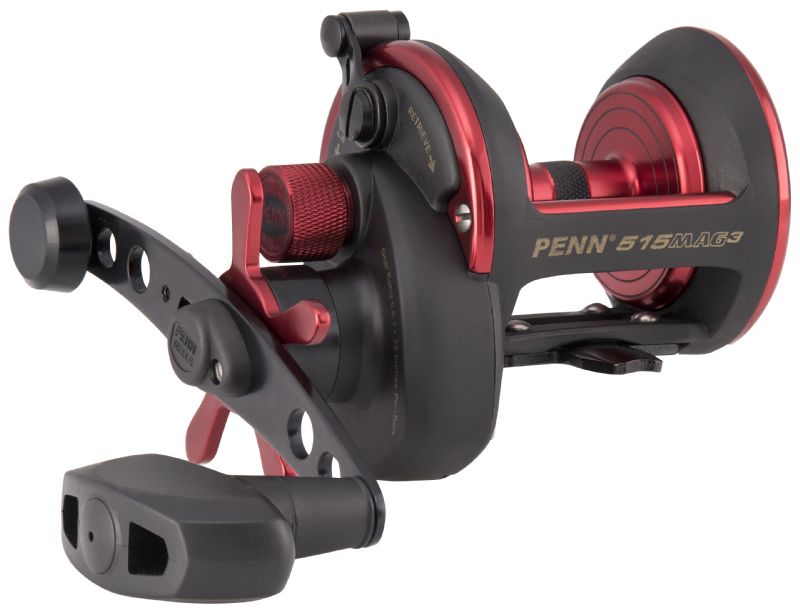 The Penn 515 has a line capacity of 250m of 0.35 diameter and RRP £169.99
More info... Penn - 515 Mag3 Reel
The Penn 525 has a line capacity of 255m of 0.38 diameter and RRP £179.99
More info... Penn Lightweight Magnetic Braking Mag 3 Multiplier Sea Fishing Reel (Mag3 525)
Back