Penn Powerstix Pro 12-20lb Class
Penn Powerstix Pro 12-20 class
When I chose this four-piece boat rod from the extensive range available in the Penn catalogue, my assumption was that being in the 12-20 lb class it would be ideally suited to target Pollack over off-shore reefs. However, once the rod arrived, it was immediately apparent why it bears the name "Powerstix".
I was hoping for a rod that gave Pollack a chance to show off their incredible fighting ability, but I am afraid this particular model would definitely be a case of over-kill. Realistically, it feels more suitable as a 30 lb class set up. Don't get me wrong, this is a well finished rod, and built to the highest standards, well beyond its £60 price tag! However, the Pollack trip would have to be postponed and a new species targeted. Bending the rod tip against my living-room ceiling (the scientific method of assessing a rods' action), it felt just the ticket for bullying Rays off the sea-bed, or stopping a hard running Tope in its tracks. With this in mind, I headed to a local venue that produced regular catches of Thornback Rays and occasional Tope, in a bid to see exactly what the rod was made of.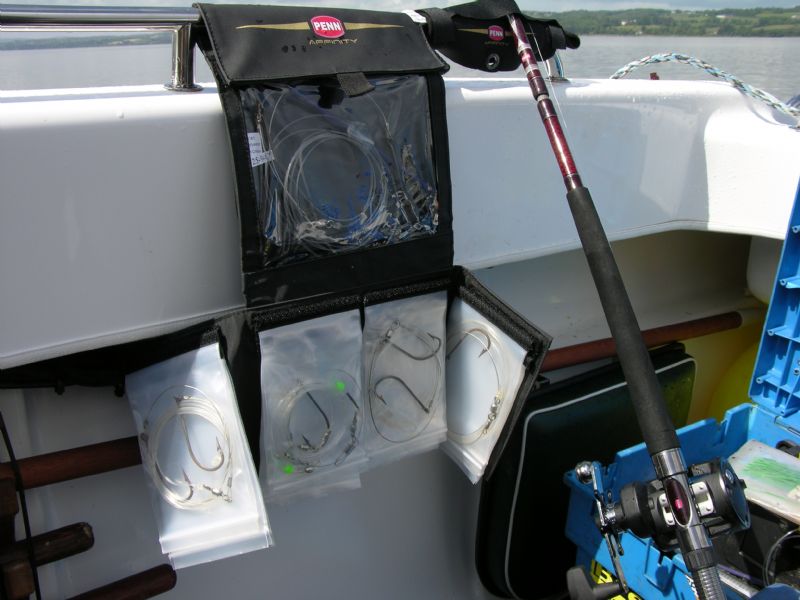 Great looking kit that belies the budget price
Unfortunately, Tope failed to materialise on this occasion, but with twenty five Thornbacks and eighty Dogfish on the scoreboard, there were plenty of opportunities to become well acquainted with this powerful, value for money outfit. The rod is pleasantly light-weight, with what I would describe as a medium taper action. This allows enough sensitivity for "feel" and bite detection with buckets of power as back-up if required. Catching Thornbacks all day was a pleasure, and Dogfish in double shots were pumped to the surface with ease.
I can see this as my first choice throughout the following summer months. An ideal Blonde Ray kit, lifting the usual range of small, double-figure fish, but equally capable of coping with bonus twenty pounders that turn up now and then! If I had taken the time to read the recommendations listed below the rod description in the catalogue, rather than simply going by the rod rating, I would have realised there is more to this rod than meets the eye.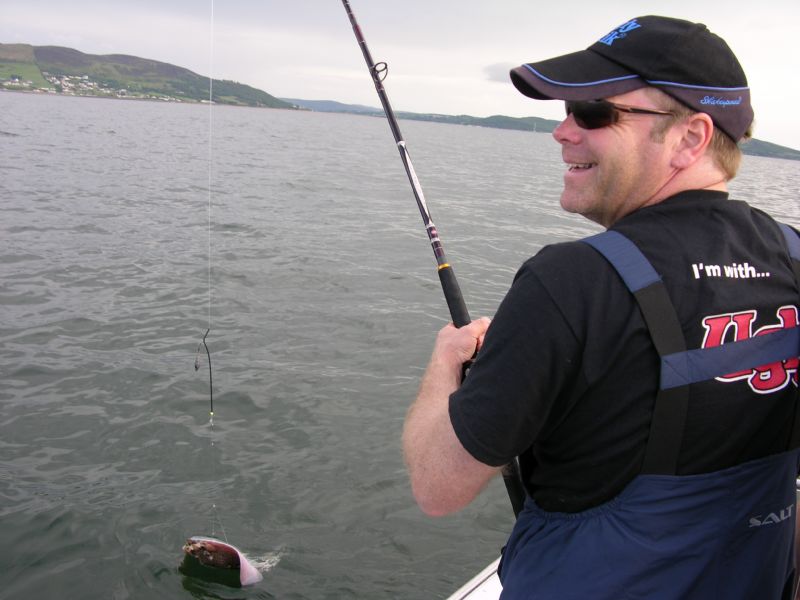 Prising "thornies" off the sea-bed was no problem for the Powerstix
It lists Rays, Tope, Bull-Huss, Cod and Conger as potential species, and this, in my opinion, is an accurate description of its uses. I can't wait to try it out on the shoals of Spur dog if they venture down along the North Channel this year. The Powerstix Pro 12-20 feels custom built for this small shark species.
The Penn Powerstix Pro will cope admirably with most venues and species in the light boat angling catergory
Having played with this rod all day, I can safely say that it is an excellent choice for anglers that are looking for a versatile rod that covers many aspects of boat angling and species. There are two other versions in this model, a 20-30 class and a 30-50 class. I have not seen these yet, but judging by the 12-30, I am thinking that the heavier class rod will suit large Conger, Blue Sharks, Porbeagles, and quite possibly Common Skate.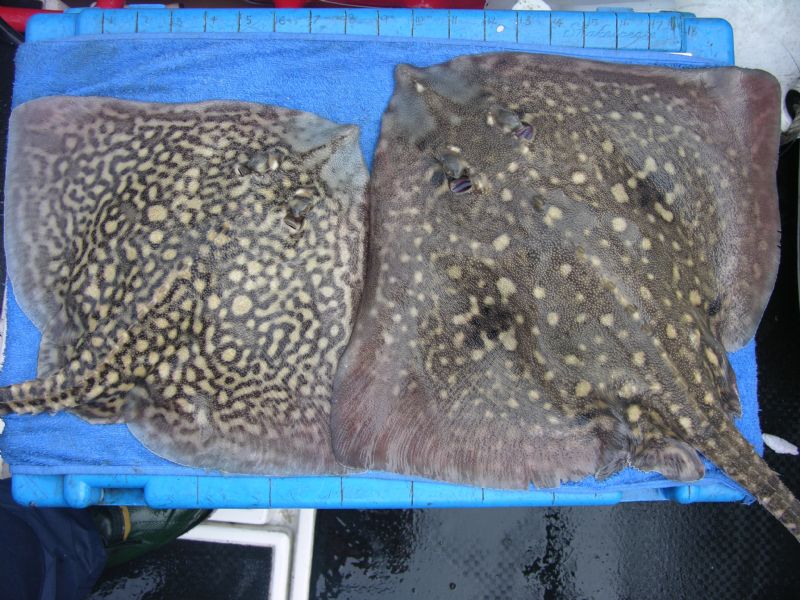 Easily coped with double-shots of rays
All three models in the range are four-piece, equipped with fuji guides, great looking reel seat, a cordura travel tube, and retail at an amazing £60. This equipment is both easy on the eye and easy on the pocket, so give it a try. With Penn's long and enviable history of quality tackle production, you can feel safe that you are onto a winner.
Available from all good tackle shops
Trade enquiries: Pure Fishing
Tel: 00 44 (0) 1527 405410
Email; contactus-uk.purefishing.com
Back