Penn Rampage 9ft Bass Spinning Rod
Penn Rampage
9' Bass Spinning Rod
What the manufacturer says
This model is available in both 9' and 10' lengths and rated to cast 1-2 Oz and 1-3 Oz respectively. These light-weight, slim diameter rods are designed for general spinning, plug fishing, working artificial sandeels for Bass and Pollack and even float fishing.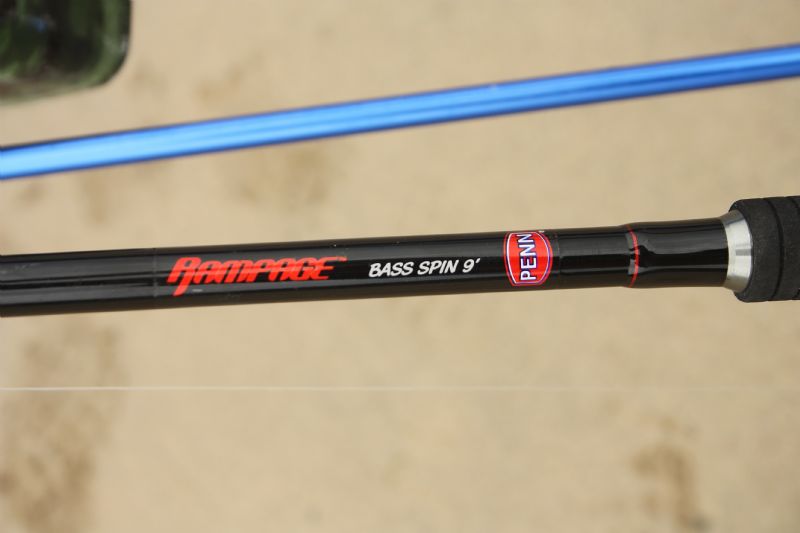 They sport a progressive semi-fast taper action, but with a stiff butt to provide long range casting performance with lighter lures. Comes fitted with Fuji Rings and an aluminium reel seat.
Features
HR 24T carbon Blank
Rubber butt cap
EVA grip
Fuji O guides
Supplied with Cordura case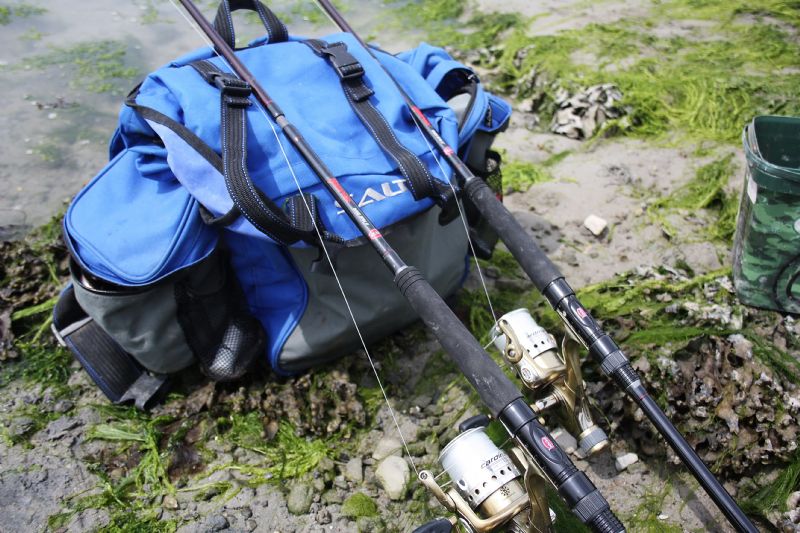 My opinion
I received a pair of these Bass rods in the 9' version. They are a three-piece rod, handy as a travel rod, and when assembled and given the customary bend into the ceiling, showed no flat spots along the rod whatsoever. This is a well finished rod with quality components and a pleasing slim-diameter blank.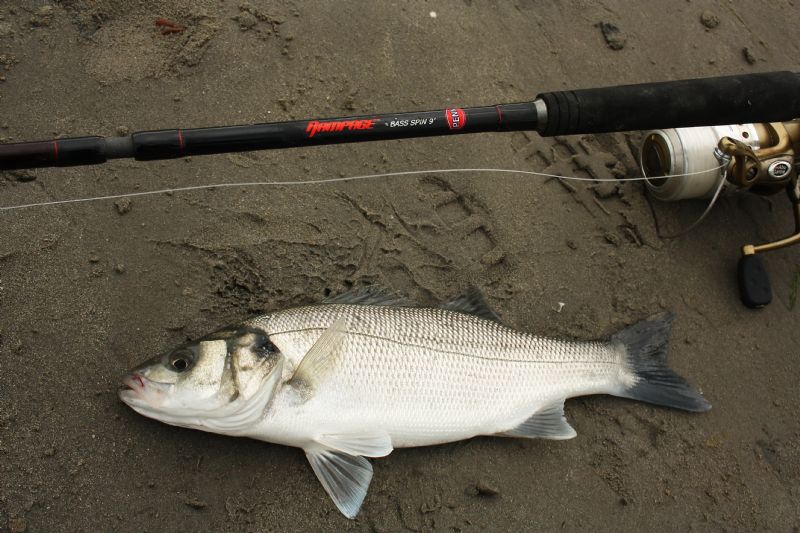 Using this rod on many occasions throughout the season, I had the feeling that this is a "no nonsense" piece of kit. It very powerful when called for and well able to cope with a multitude of venues and species encountered.
I mainly fished the south estuaries, casting lures and ledgering with crab-baited paternosters. The rod casts up to three ounces perfectly, and, amongst many captures was instrumental in hooking and landing the largest recorded Gilt-Head Bream in Ireland of 2014, topping the six pound barrier. I also targeted and landed numerous Bass and Flounder on this rod and found it a delight as an all-round light shore rod.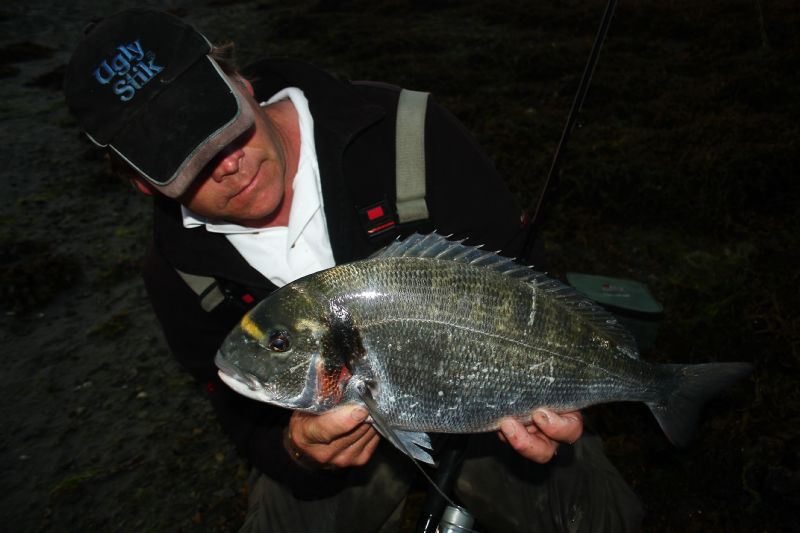 Hard-hitting Gilt head, great fun on the Penn Ramage
The action and short butt would also make it a perfect spinning-lead head rod for Pollack from boat and shore. The semi-fast taper action and powerful butt section are well equipped to stop large Pollack in their tracks as they head for the safety of the wreck, reef or kelp beds in a bid for freedom.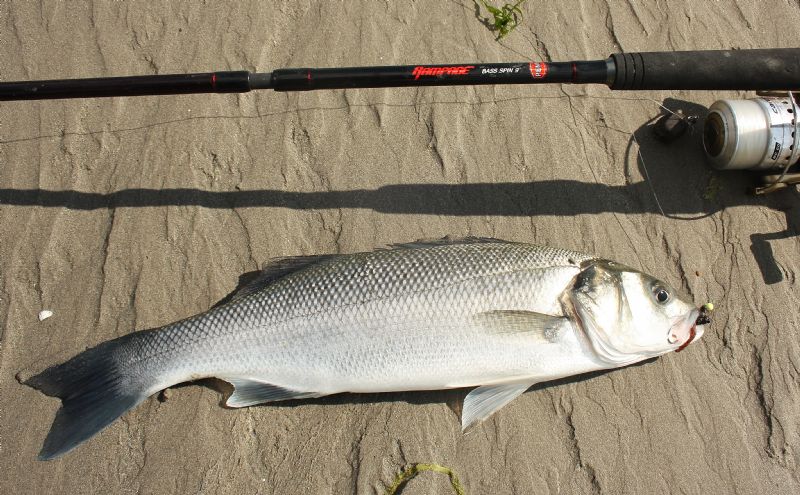 I would fancy the ten-foot version when float fishing for Wrasse and Pollack. The powerful action is ideally suited when it comes to halting a hard-hitting Ballan or the power dive of a feisty Pollack, necessary in this in-hospitable, "snaggy" territory.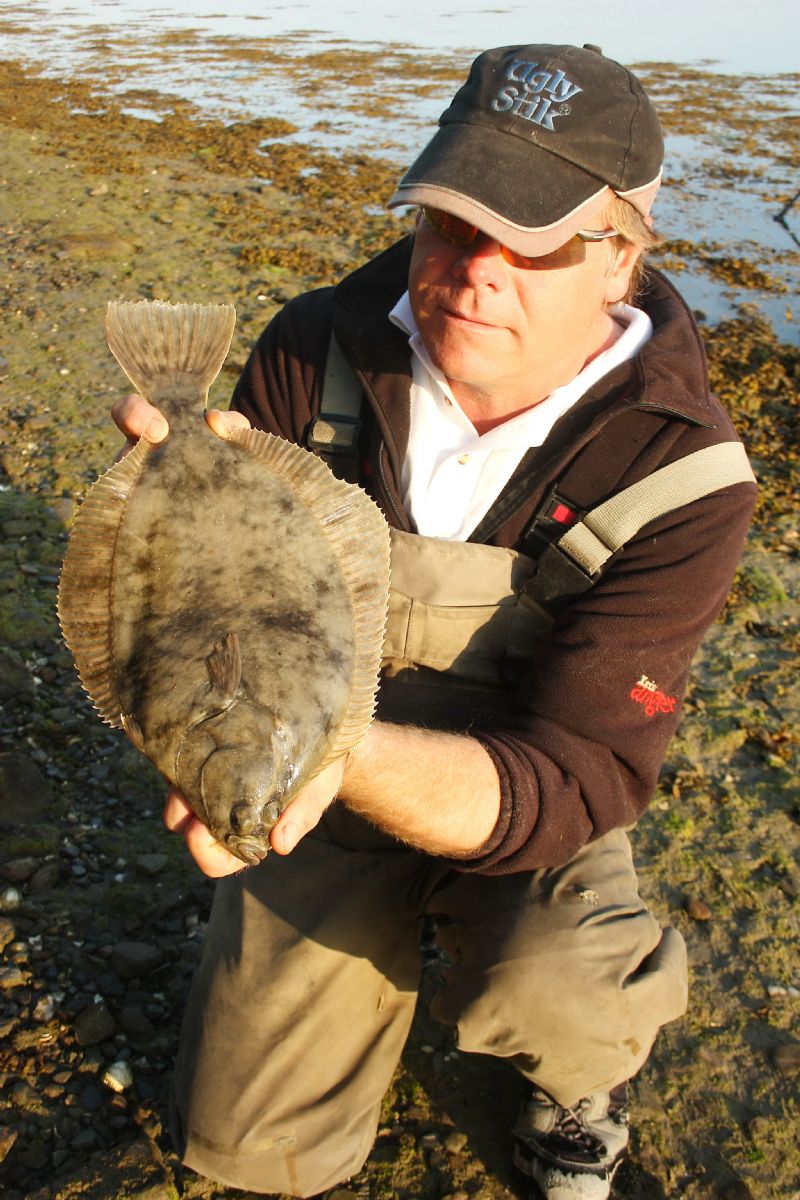 Having played with and enjoyed using this rod on many occasions, I also feel it could be easily utilised in fresh water, casting large lures in search of Pike or trolling the deep loughs for hard hitting Ferox trout.
The Penn Rampage Bass Spinning Rod is definitely an extremely useful and versatile piece of equipment in the angler's armoury targeting a multitude of species both in salt water and fresh.
Penn Rampage Bass Spinning
Available in all good tackle shops
9' version RRP £74.99…...Penn Rampage Bass Spin Rod-15-55g - Black, 9 Ft
10' version RRP £79.99...Penn Rampage Bass Spin Rod-28-85g - Black, 10 Ft
Back