Penn Sargus Spinning Reel
Penn Sargus
Penn Sargus 7000 Reel Including Spare Spool - 450yds, 15 lb
The Sargus is a superb, tough yet light weight spinning reel from Penn. It features five stainless steel bearings and a rotor bearing for silky smooth operation, plus a corrosion resistant aluminium alloy body.
The front drag knob is sealed to prevent water or sand intrusion, with fine adjustment for that perfect drag setting.
Other key features include Penn's techno-balanced rotor, a non-twist line roller and inter-changeable handle from left hand to right hand. The high ratio gear system and powerful drag makes this a serious addition for the surf or boat angler. There are five sizes available, the largest with a spool capacity of 310 yards of 20lb nylon. Obviously a great deal more if you load up with braid. The spec recommends its use for Flatties, Bass, Mullet etc, but when it comes to a tackle test, I prefer to push tackle to its limits.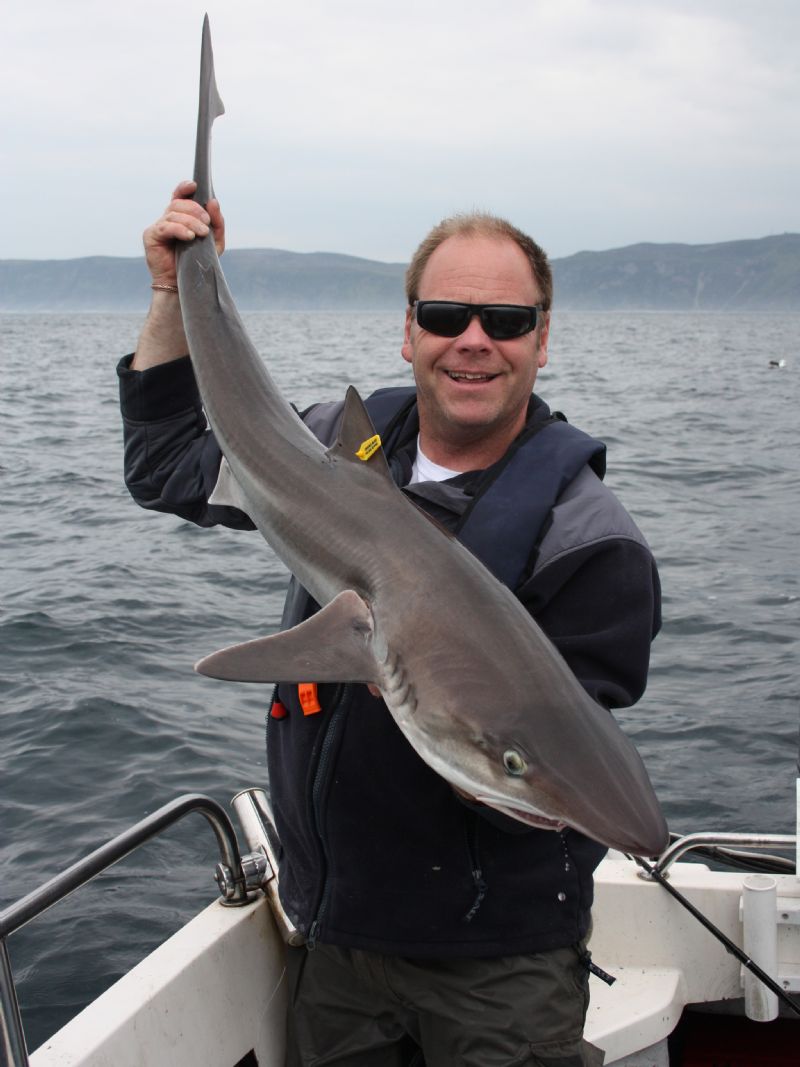 This 30lb+ Tope was easily tamed on the Sargus
Loaded with 30lb braid, I used it on a recent Tope trip where it performed impeccably. The powerful drag system and tough gearing made short work of the searing runs from a thirty-pounder, easily matching the 10,000 size boat reels I normally use. It would also be excellent for up-tiding, targeting Tope, Rays and Smooth-hound too.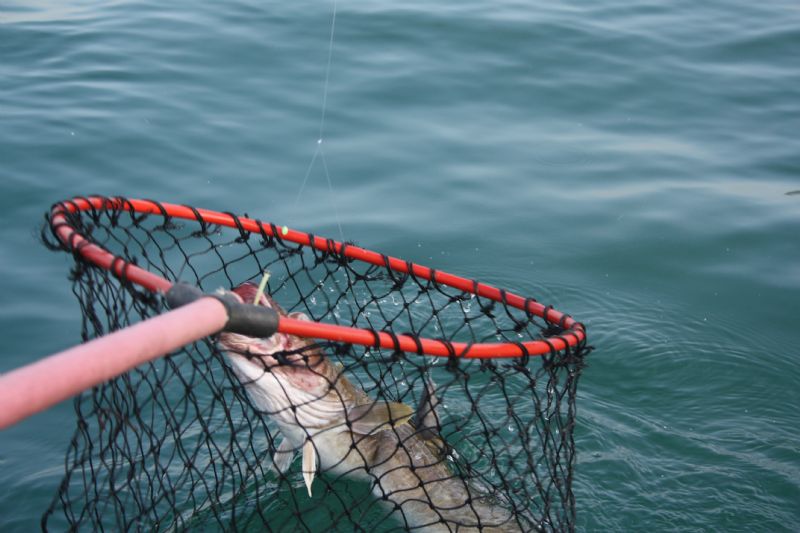 A double-figure Ling netted from over 400 ft depths
Not content with the Tope, I used it again for some deep-water angling out of Ballycastle. Over slack water in depths exceeding 400 feet I dropped down baited feathers to see what was about, and lifted into double-figure Ling and Conger without any bother at all. If you prefer a fixed spool rather than a multiplier for salt-water boat angling, you won't go far wrong with this kit.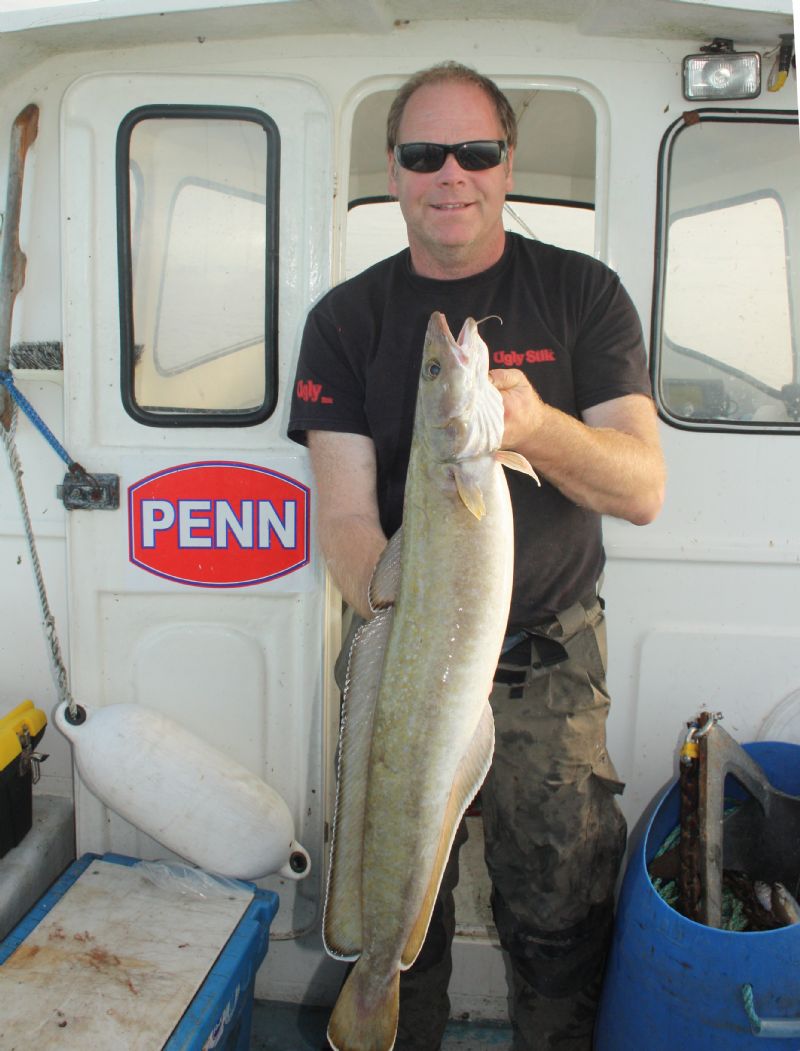 Features include
5+1 stainless steel ball bearings
Infinite anti-reverse
Techno balanced rotor
Machined aluminium spool
Sealed drag system
Non twist line roller
Aluminium frame and rotor
For more info, click here...... Penn Sargus 7000 Reel Including Spare Spool - 450yds, 15 lb
Available from all good tackle shops
Trade enquiries: Pure Fishing
Tel: 00 44 (0) 1527 405410
Email; contactus-uk.purefishing.com
Back