Return to Fenit 2018
Return to Fenit 2018
Back on the trail of the Irish Specimen Stingray, I headed south for Tralee Bay yet again to join Sidney Kennedy, before he relocated his boat back home in Cork. On this occasion I was also in the company of star angler and specimen hunter, six year old Amy, Sid's daughter.
I finally arrived at Fenit Harbour, after a frustrating journey from the north. I managed to hit the Dublin rush hour, exacerbated by a collision on the M50 that left traffic at a standstill. Then finally as I approached Tralee, police had all four routes off a roundabout blocked stopping every car from every direction. Tail-backs were horrendous, but I appreciated Sid and Amy's patience, waiting the extra three hours for me to eventually arrive!
Video clips of the trip, click here
Never mind, once there at Fenit and meeting my friends, the woes of the world were diluted to safe levels and the inner peace began to take control once again. This was Friday evening and we wasted no time in taking the boat out for a night session. I couldn't help notice the small pods of Mullet cruising around the pontoon, grazing on algae, so tied a couple of Mackerel carcasses to hang in the water. Will be interesting to see if it tempts any takers.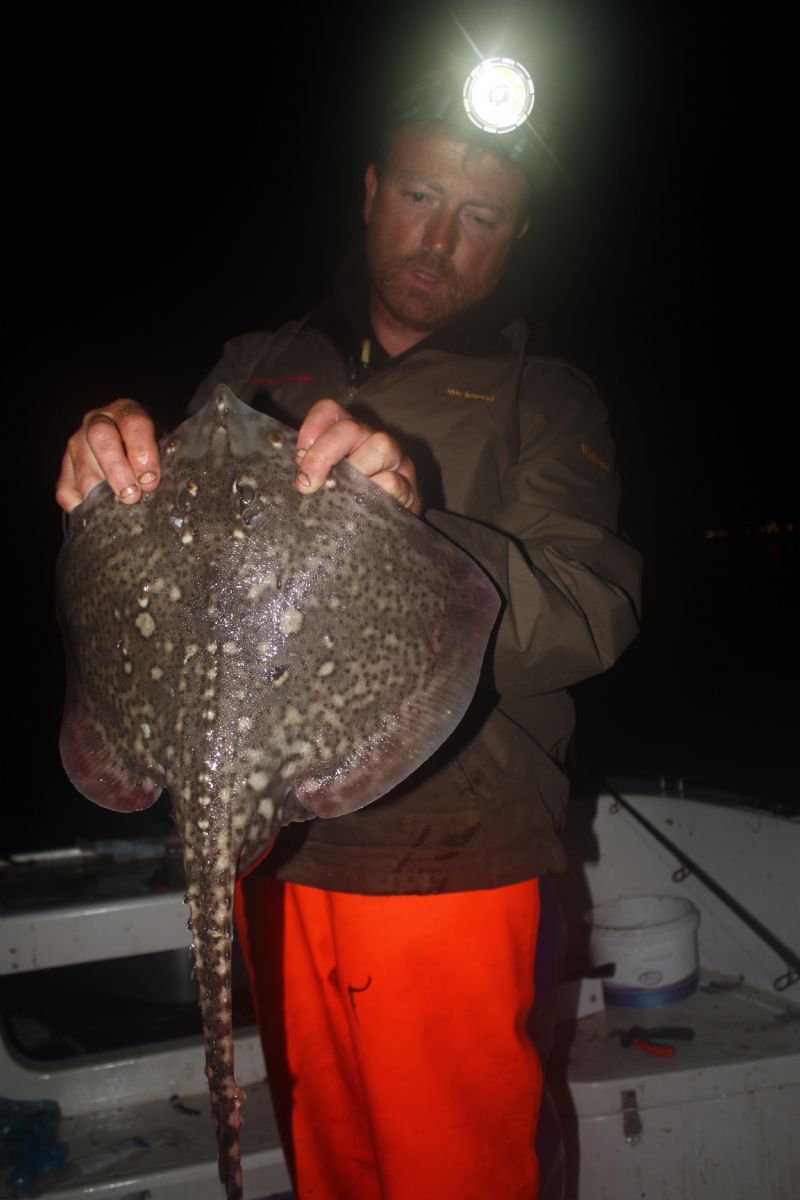 Very little during the evening, this Thornback Ray one of the better fish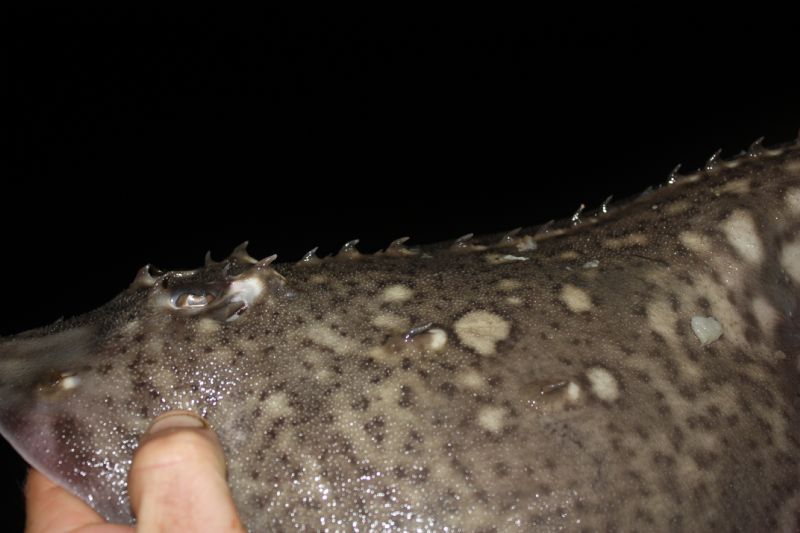 If you ever wondered how they got their name!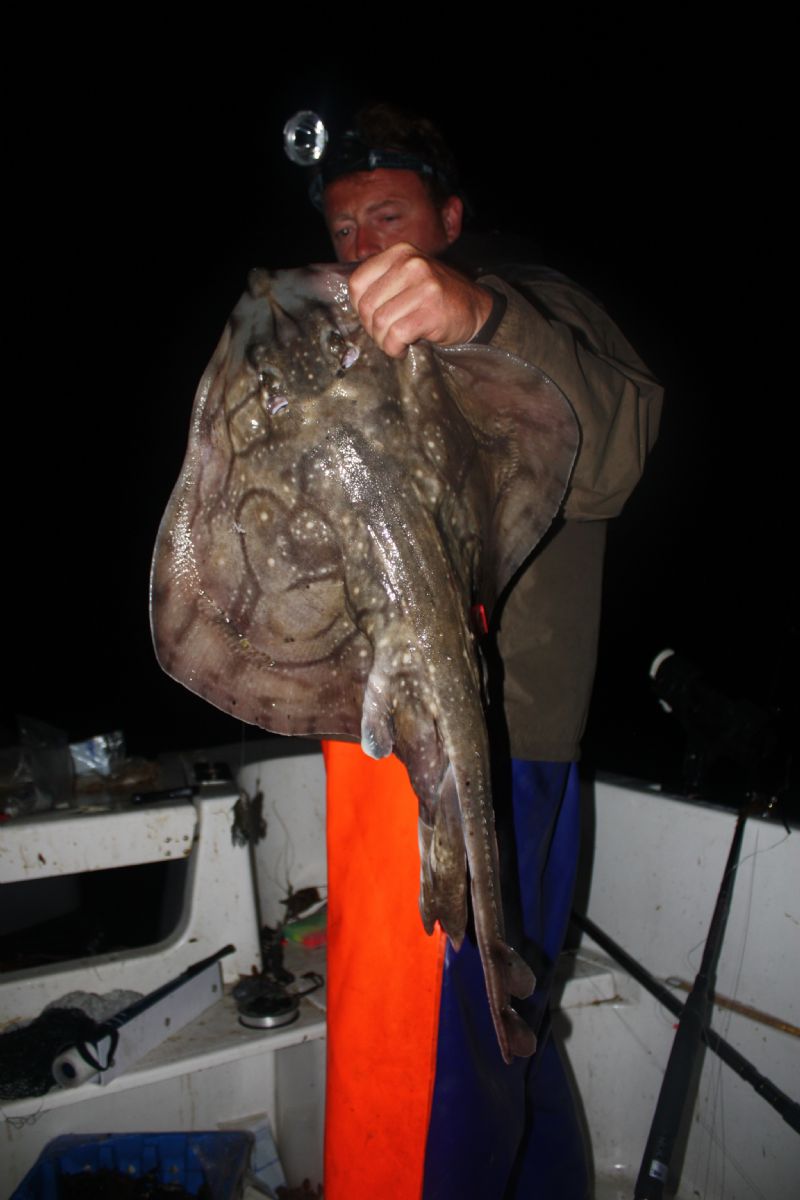 A decent sized male Undulate Ray for Sid, with Amy asleep, we were allowed to land some fish!
With top quality frozen baits and fresh Dublin peeler crabs, we had the best possible chance out at anchor, but as the evening wore on, the usual haunts failed to produce a single "stinger". A couple of Dogfish, one or two Undulate Ray, a Thornback Ray and a multitude of juvenile bait-stealing Conger Eel, but that was it! Amy made the sensible choice of curling up in the cabin for a sleep, buried in coats and flotation jackets.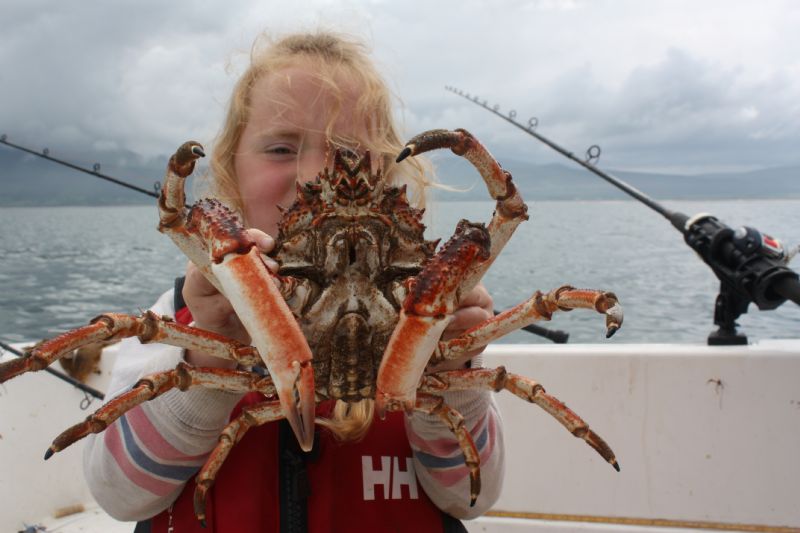 The sea bed is alive with these bait stealers!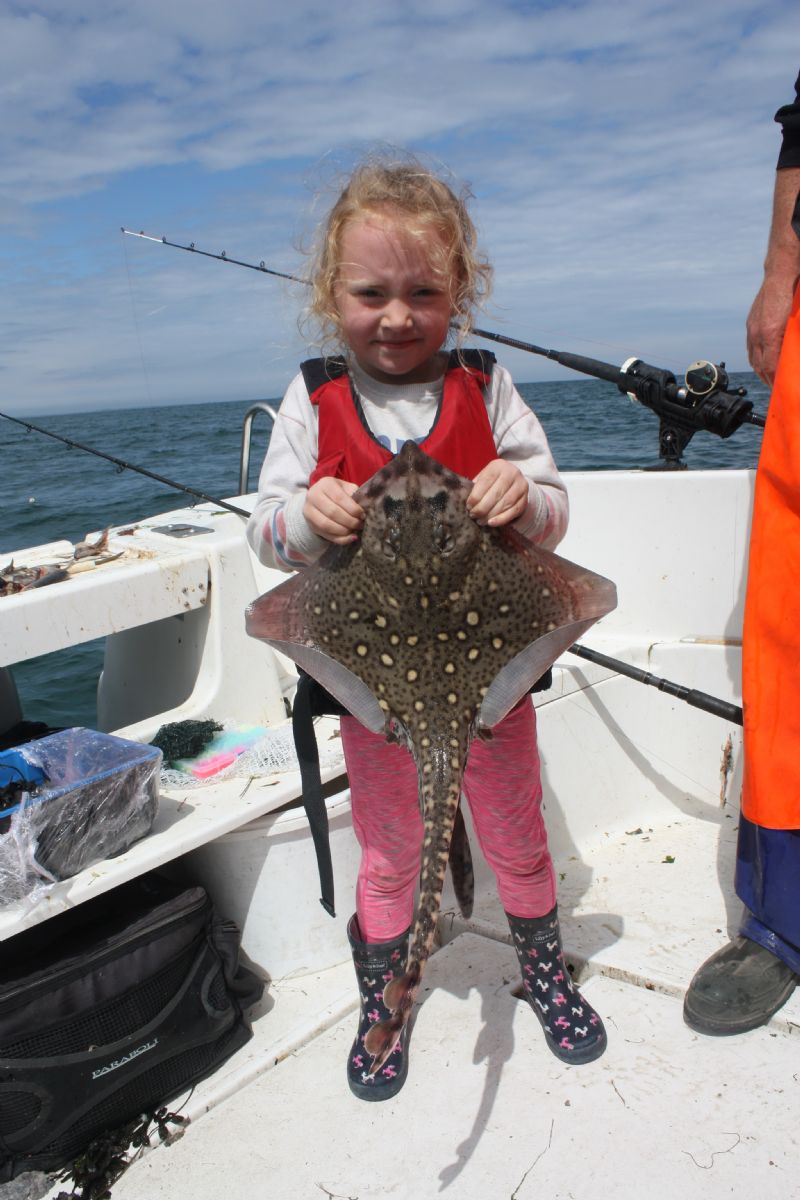 Despite the Spider crabs, we managed to find a few Rays throughout the session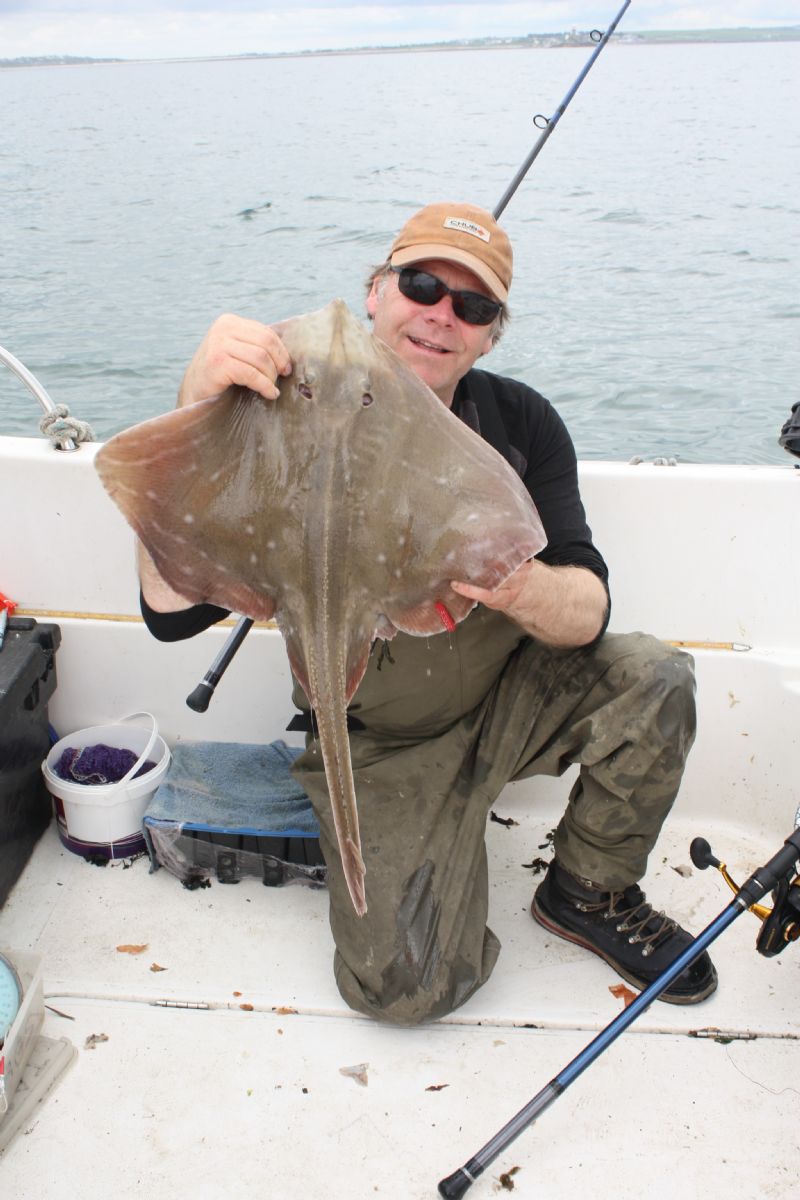 Nice to see a Painted Ray among the Thornbacks
The following day we dedicated some thought as to how to proceed. Local man James Leahy kindly gave us some marks to try, so we decided to spend some time on one of James's marks, then drop back in the evening for the Stingray once again. After all, that was our primary target. He advised if fishing for Tope to use a float, and once we hit the mark, soon discovered why! Large Spider Crabs must infest the sea bed here, chopping baits to pieces in minutes. It was important to get the baits off the sea-bed or forget it.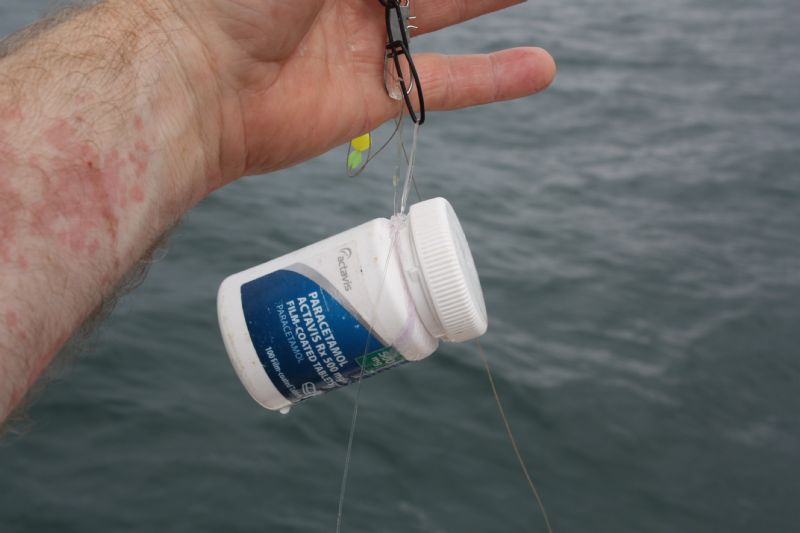 "Needs must". The only time we were beat was when we weren't there! Make-shift float
Sid had a suitable float stored in the boat that he used for shark fishing, but my cache of balloons in the tackle box were dozed and fell to bits! I have plenty of stuff on my own boat back home, but it's impossible to remember everything on a trip away. Necessity is the mother of invention, and I converted a painkiller tub into a make-shift float that did the job.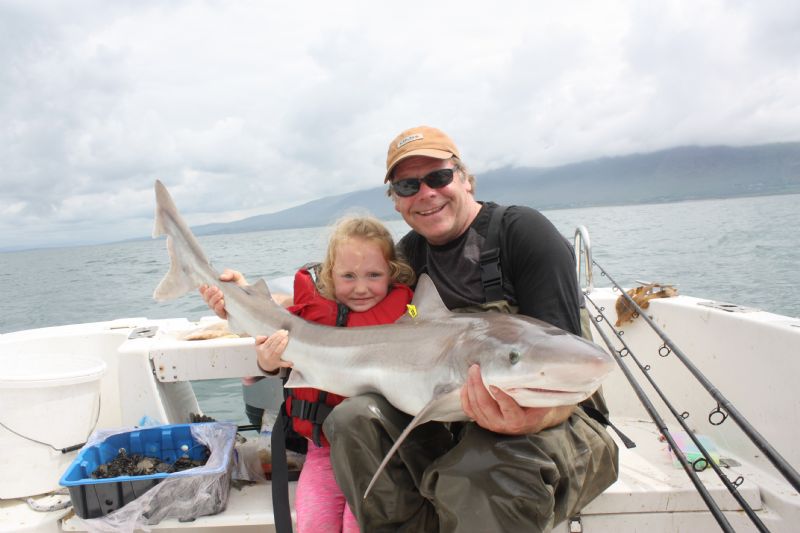 A forty-pound female, nice start
I took the first "run" and it was a hard-scrapping female that tipped the scales at forty pounds. She was short and stocky and packed plenty of power. Tope are without doubt my favourite sea species, and battling with a sleek torpedo, or should I say Tope-edo, certainly helps dull the frustrations at the lack of Stingray. Amy got to see her first real shark species too. Now she wanted to catch one.
Six year old Amy gets to grips with her first shark species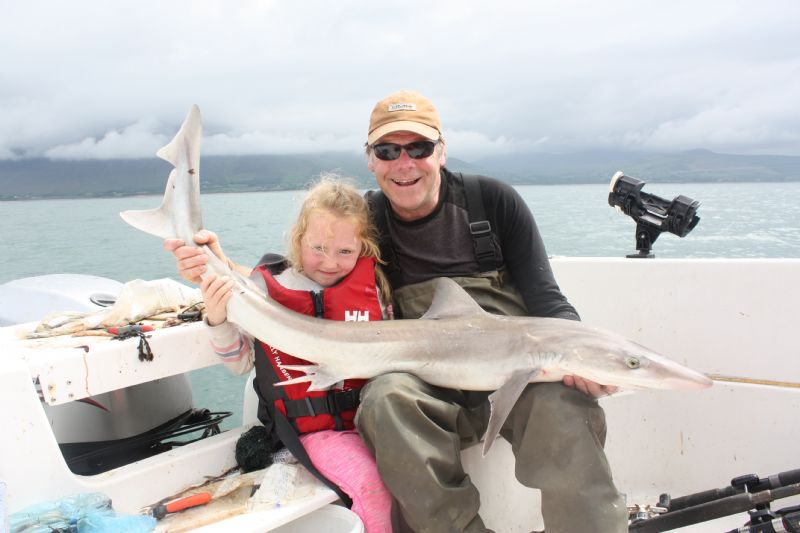 Another "run" and it was time for six year old Amy to satisfy her wish to land a Shark, so I handed the Penn Wave blaster over to her. You would think she was too small to handle a boat rod with a feisty Tope attached but not a bit of it. Sid has her taught well, as she winched the fish to the boat for a trophy shot, then quick release. She is an impressive wee angler, with no fear and her dad's passion for landing the "lunkers".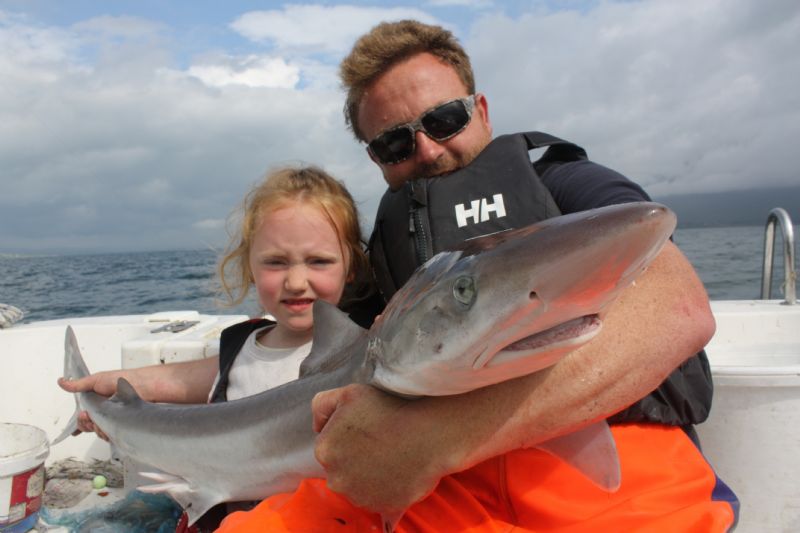 Another one notched up to the six year old!
Sid's rod was next to go, and Amy stepped up to the mark, no stopping her now. Another Tope for photo, tag and release, and the big smile that goes with it. We continued through the tide, with a few Rays making a show including Painted Ray, Undulate and Thornback. It seemed every Ray wanted to play except our target species! I begrudged baiting up with quality peeler crab just to feed the spiders, so stopped, and used up any de-frosted Mackerel we had left over.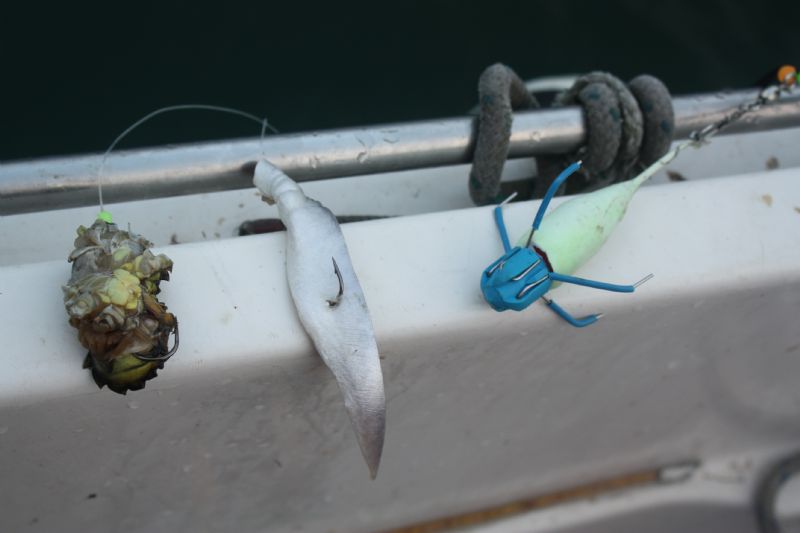 Greys Toreon Uptide Rod (twin tip), fantastic rod for this type of shallow water angling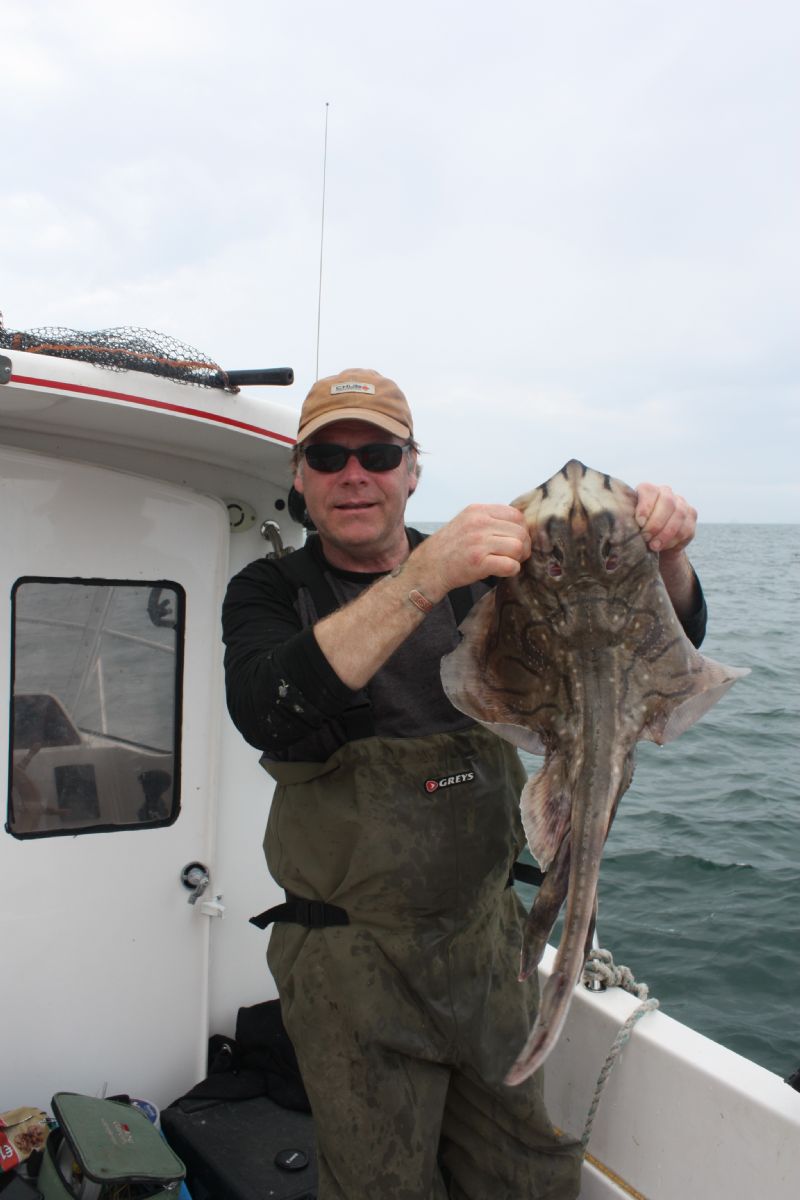 Tralee Bay, probably one of the best venues in Ireland for Undulate Ray, should be protected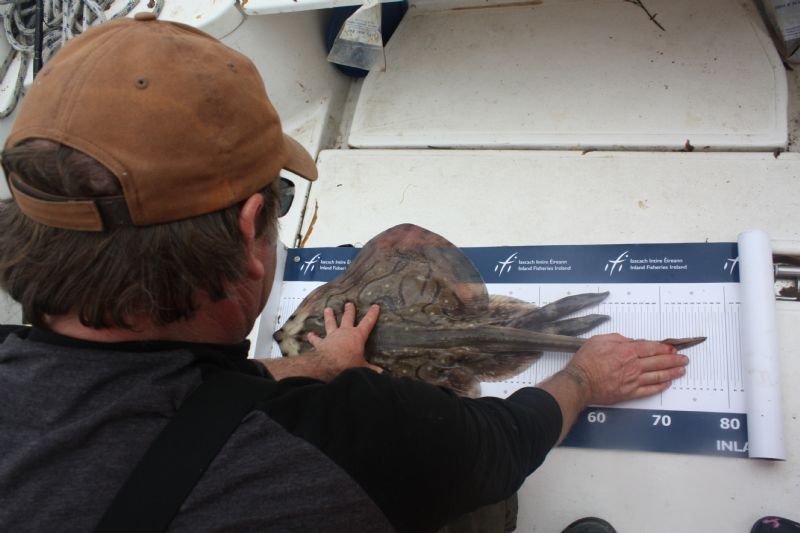 Quick measurement before tagged and released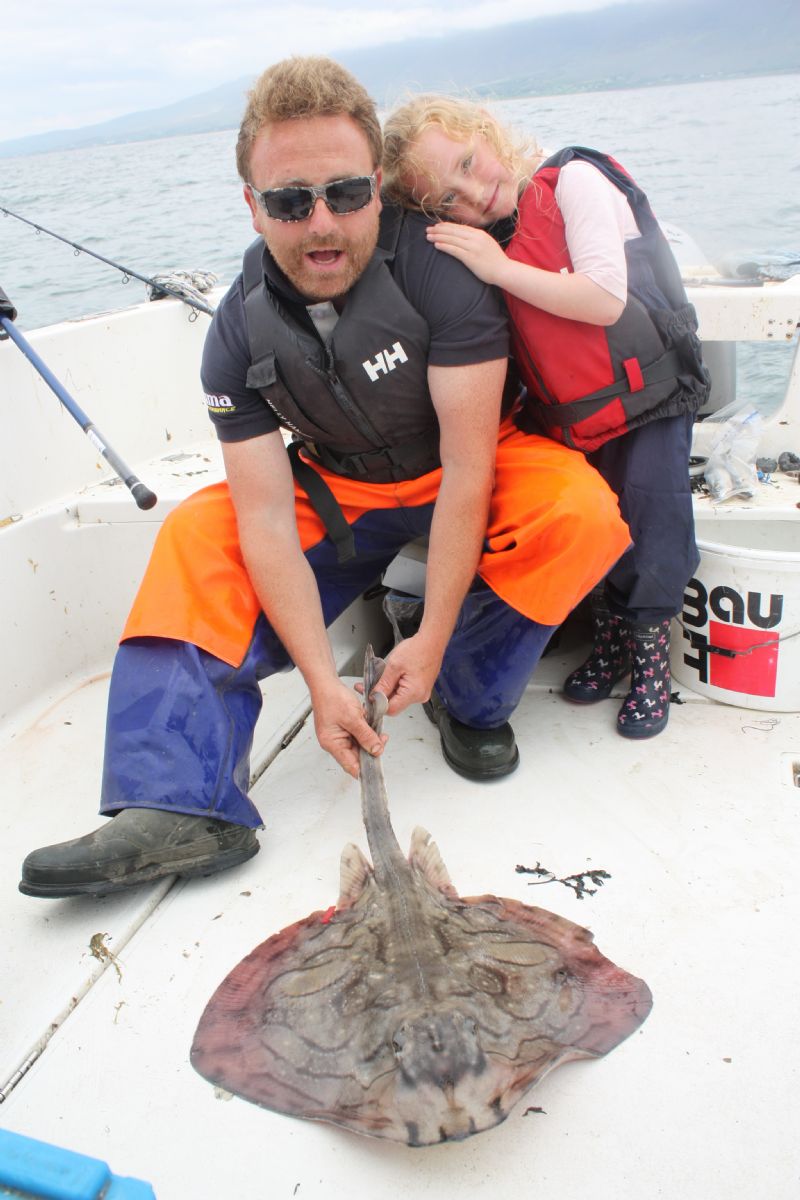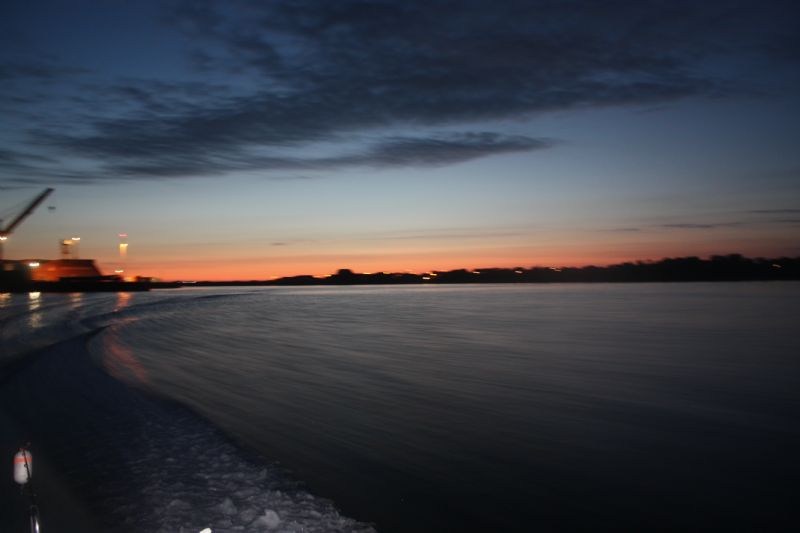 Heading out for our final evening session
It was a lovely session, and after a feed and a short sleep back on shore to re-charge the batteries, we prepared for our final evening bash. Again, we were plagued by small Congers. It could have been that so many Eel were present that the Stingray simply weren't fast enough to grab a bait, or they may not have been there at all. There was a lot of sediment in the water that looked a bit raw, if you get my drift, but there were plenty of small Garfish feeding on the surface. All we could find was Eels and Dogs, throwing good bait away on each drop, it became too monotonous and we called it a day.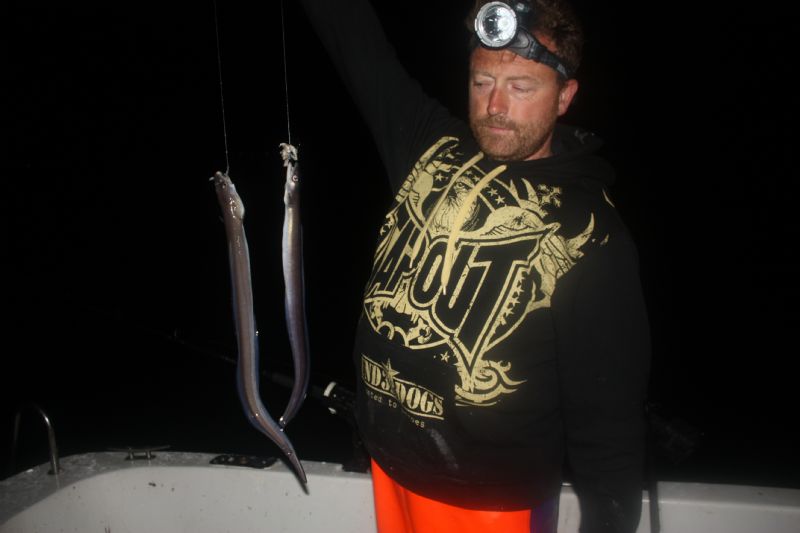 Strap Conger were endless, maybe the Stingray just weren't quick enough to the bait?
Back to the harbour for a kip, and the next morning after packing away the boat gear, we took a look at the Mullet bait. The Mackerel carcasses were picked clean, with one decent fish shredding the remains. We added a couple more freshly defrosted and split Mackerel and left to retrieve the boat back onto the trailer. Later, I hurried back with a match rod, a floating bead locked on the line and a size 10 carp hook a foot below it, baited with some Mackerel intestines.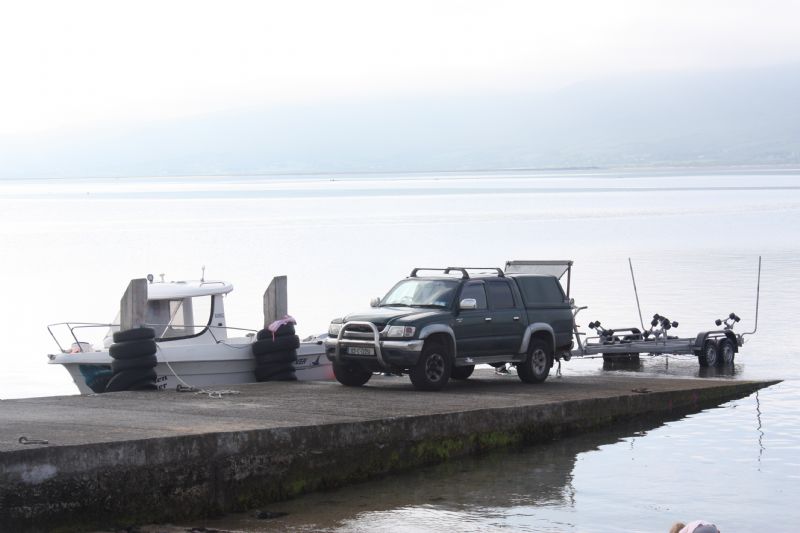 The end of another adventure, I'm sure Amy will remember this one for years to come
Mullet can be wary opponents, but once you have them on the feed, they are pure suckers! First drop and bang, fish on. Great fun on the Toreon float rod, at one stage having to bury it ten feet below the surface to avoid mooring lines etc. Going about four and a half pounds, it was great fun, but we had left the camera back in the jeep, so no pics unfortunately. This last fish rounded off our Fenit adventure for 2018, no specimen "stingers" but never mind, a great excuse to return next year. We found a few Rays, some smashing Tope thanks again to James Leahy and healed the soul once more down in the Kingdom of Kerry.
Some under-water Mullet footage, click here.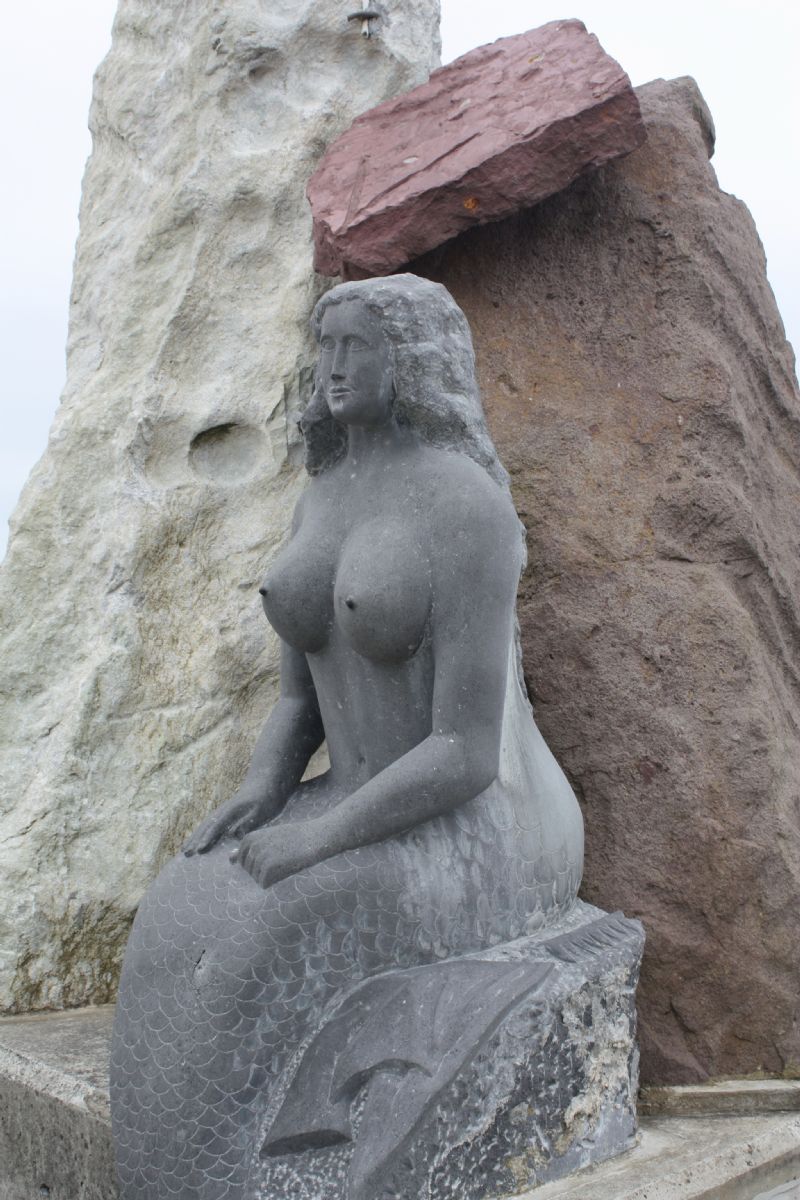 I got myself a Kerry Colleen, a bit cold hearted, but she promised to wait for me
Some extra photos of the trip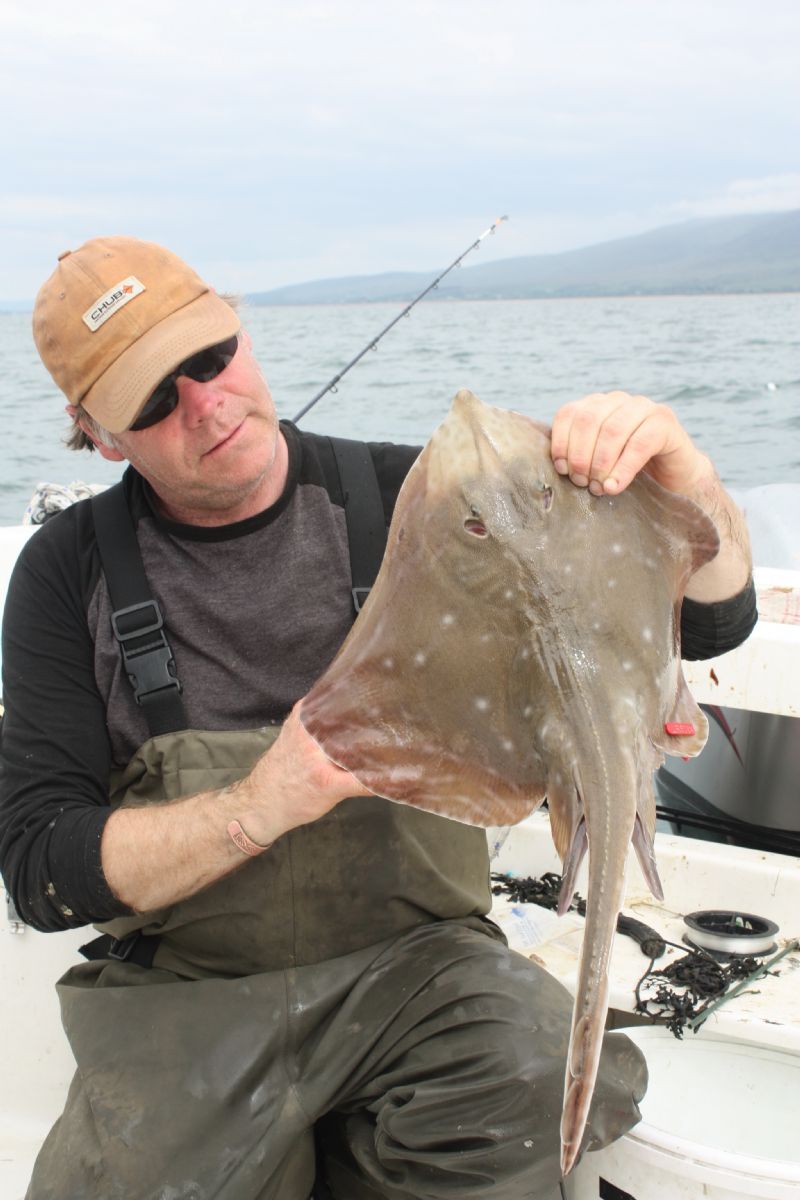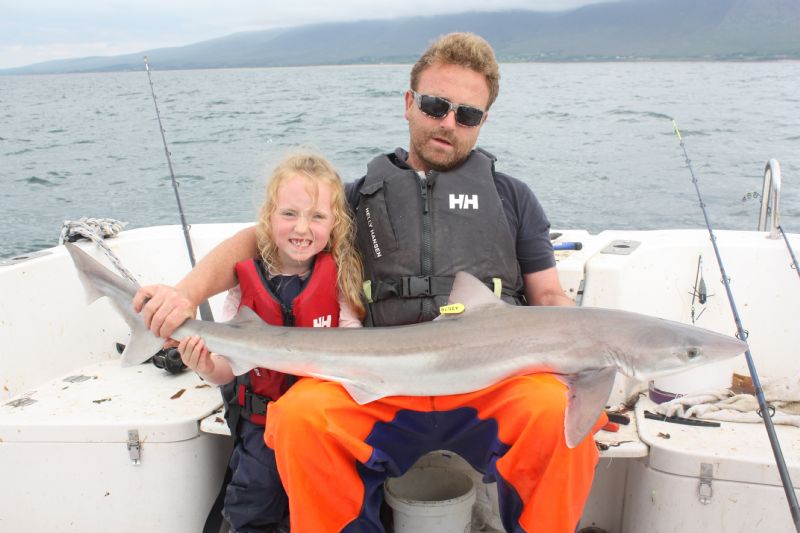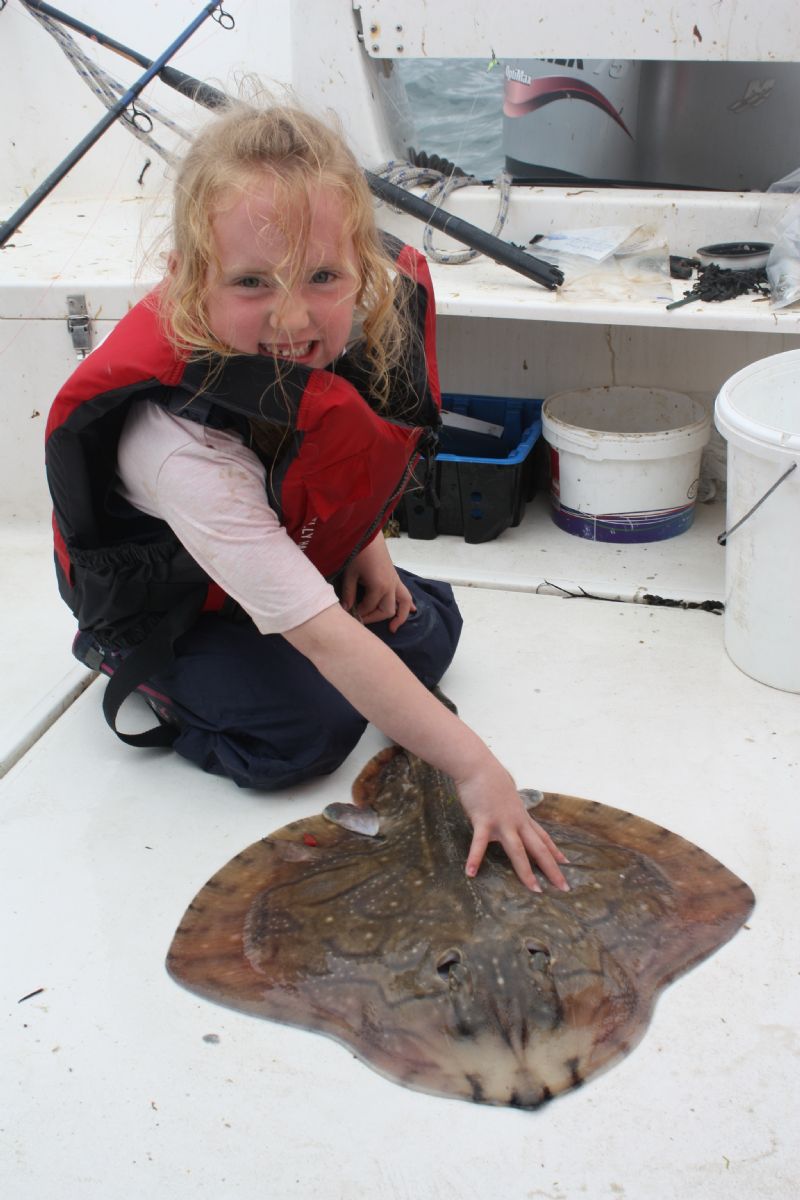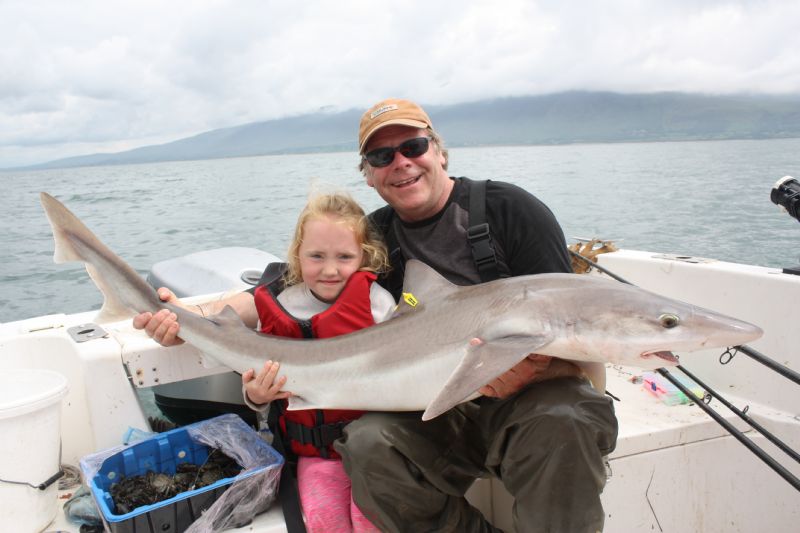 Back