Roach/Rudd Hybrids
Roach/Rudd Hybrids
My annual specimen pilgrimage for these fellas seems to become tougher each year!
Now, I realise times change and most venues have peaks and troughs over long time spans, but unfortunately, one of my favourite venues, one of many in my lifetime, has fallen victim to outside influence it seems.
I hate to harp on about our immigrant angling "friends"; god knows it now bores the life out of me, never mind you, the reader. But it is a fact that this is now an integral part of angling in Ireland, with many waters quickly becoming redundant once the fish-killing sector gets its claws into a system.
It is old news that the River Lagan and the Lagan Canal once had huge Rudd, then later, massive Roach, a stock that I capitalised on many years ago. As time passed, most of the Roach died away naturally, taken over by the hardier and I assume longer-living hybrids born of the two species. There were healthy numbers here, with many smaller fish in the 1-2lb range coming through. I originally managed to break the Irish Roach record from this rich river, and with persistence, was lucky enough to also achieve the Roach/Rudd Hybrid Record.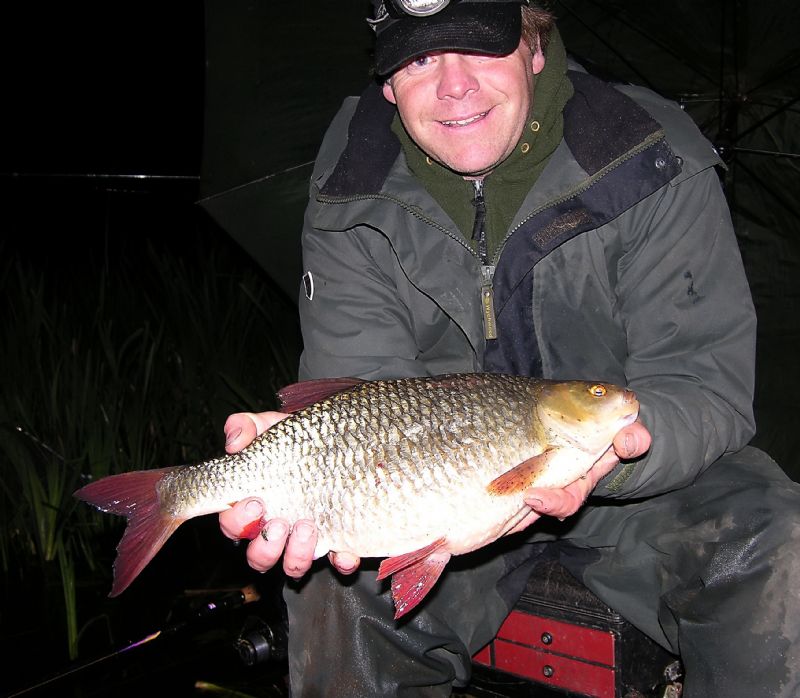 When waters are allowed to thrive, Irish Records are potentially possible
This fabulous stretch of water had so much potential in achieving continued records and specimens for many years to come, given the correct protection from disease, pollution and other forms of fish killing. Unfortunately, despite efforts it seems, the protection could not be afforded adequately and the stocks of larger fish have diminished to extremely small levels. In days gone by, I would have looked towards natural reasons for this, or possibly problems through pollution, over-enrichment, over-population or disease.
Four specimens nudging 3lbs, most likely ended their lives in a fish curry
But the very noticeable decline in stocks corresponds exactly to the time fish-killing anglers began to show and still do, in varying degrees of numbers and frequency. On many occasions I have witnessed these guys appear at first light and are away by mid-morning, having taken enough fish to suffice and lessening the risk of being apprehended.
However, even this may not have caused such a serious a drop in stocks, but for an enlightening chat I happened to have with a dog-walker that regularly walks the route. He gave me a hint as to the real problem. On several occasions, during early hours, he witnessed lads on the water with cheap inflatable boats. "Those guys know how to do it" he tells me, "rather than messing around with fishing rods" (I think the actual art of angling was lost on this guy) "they dragged nets through. Once ashore, they separated the fish into commercial fish boxes, small fish in one, medium fish in the other, and really big ones in the third box". I shudder to think of the specimens and potential records that ended up eaten or shipped out of this country on the black market.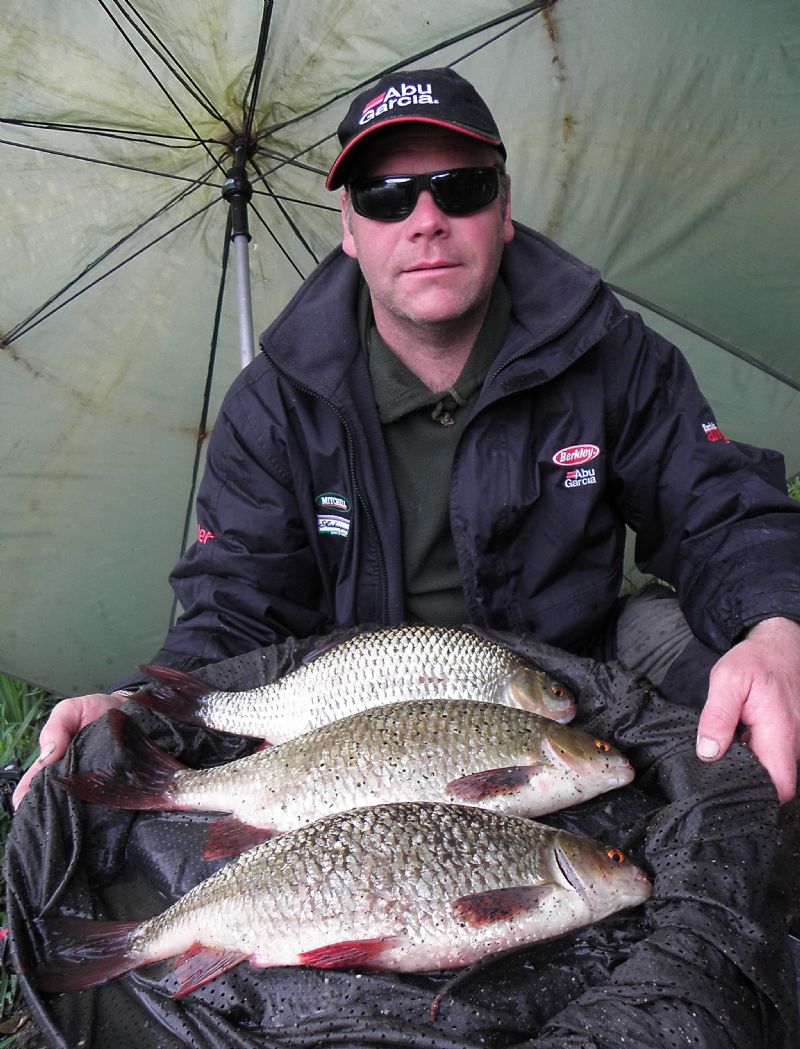 Recent catches such as this are history now, any wonder anglers get upset!
I proceeded to educate the bloke that what these guys were doing was highly illegal, and in doing so, were diminishing the stocks and destroying our angling heritage along with any chance of angling-based tourism revenue for the local area. He replied, "ah sure, they were foreign lads, probably didn't realise they were doing any harm". In reality, they knew EXACTLY what they were doing! As law-abiding and passionate anglers, this is what we are up against, whilst witnessing the on-going destruction of our in-land waterways, a story I often hear wherever I travel in Ireland.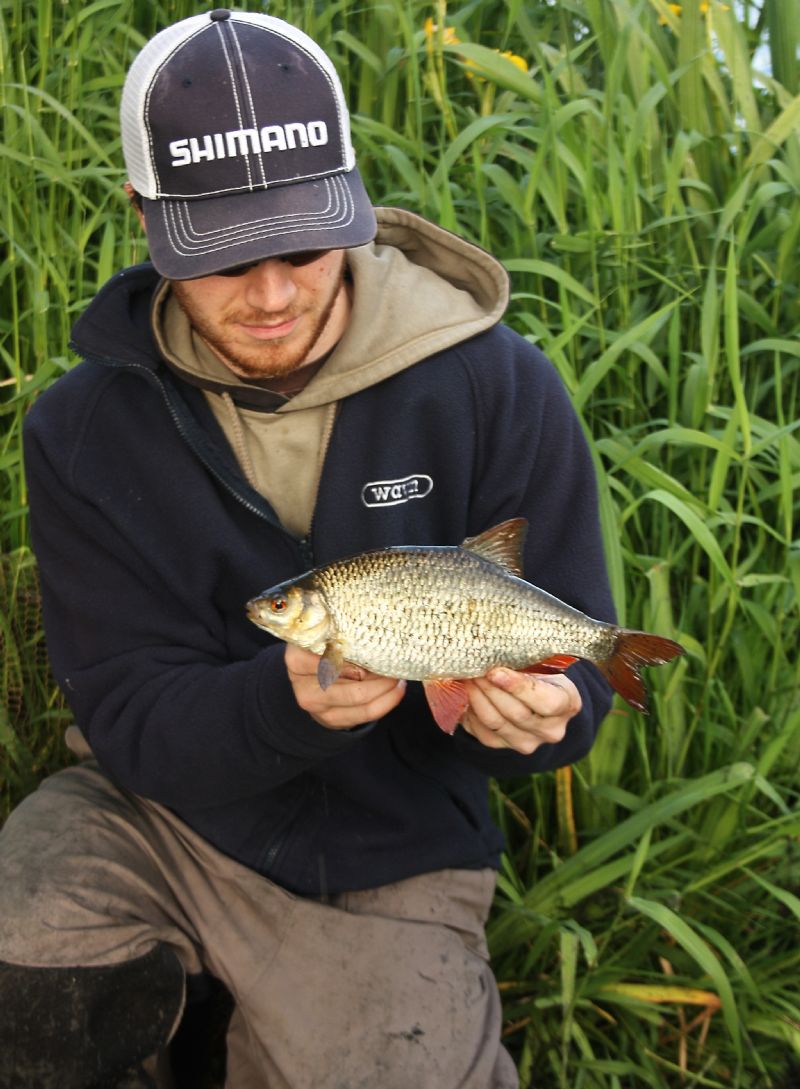 Andrew with a future specimen, if given the chance
Since then, a sign has been erected, but only in the English language. I have visited the venue on six occasions so far this year (2015), long sessions I might add, and seen no bailiffs at all; in fact, I have yet to meet one in the fifteen years I have been fishing there. But hey, this is nothing new. I have fished locally for sea trout in Strangford Lough for twenty four years and have yet to meet a bailiff, unfortunately witnessing many multi-kills plus indiscriminate netting. It is now a shadow of its former glory. I can only speak as I see things, and with hand on heart, this is my experience.
Ok, rant over. So where does this leave me? Well, rather than the multi-specimen catching short sessions of not that long ago, it is necessary to fish long sessions, and quite a few trips just to find a couple of fish, that may, if I'm lucky, scrape past the specimen barrier. It's becoming expensive and too much like hard work. Only for the fact that I have so many fond memories of the venue, I should look elsewhere.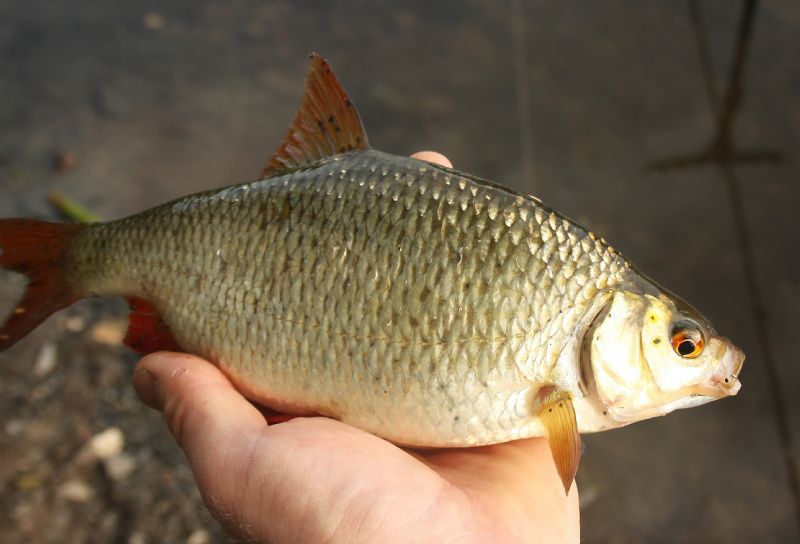 Hard fighting little crackers, look like they've had ten coats of varnish
This season, Andrew Wolsey joined me as usual. As part of a pact made several years ago, I offer the benefit of my experience on this water, for what it's worth, and he pre-baits an area for the two of us, a partnership that has worked well over previous seasons. I should explain that Andy lives close to the venue which makes it easier, but I am always grateful for his commitment.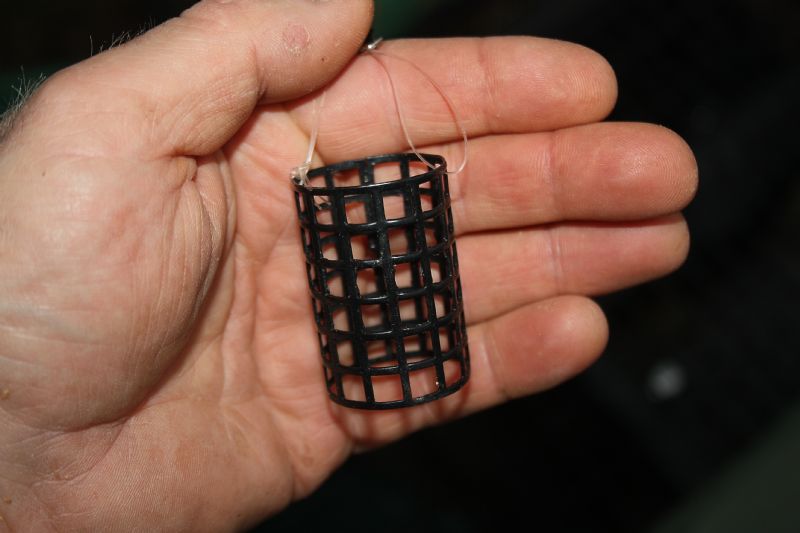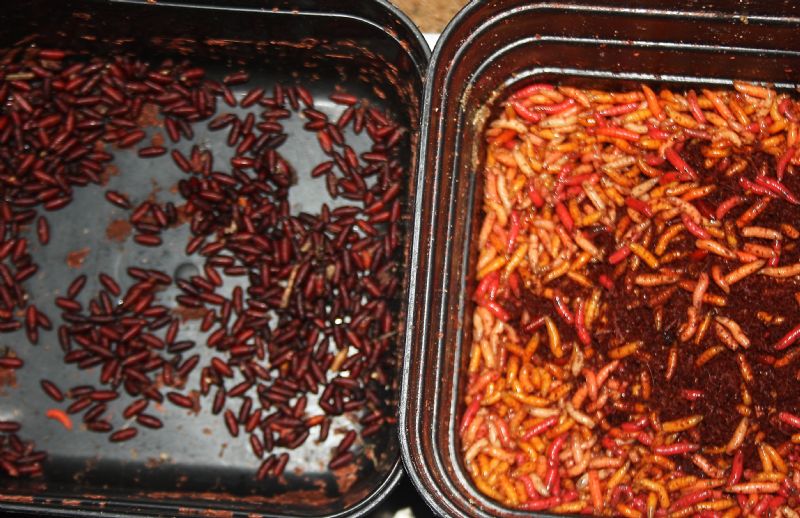 Salvage some floating casters for hook-bait. Over silt, I remove the lead weight attachment on the swim-feeder
With air temperature on the rise, light winds forecast and several evenings of pre-bait introduced, it was time to test the water, so to speak. Accurately dropping the feeder into the zone, it was soon obvious there were plenty of small fish present. Despite several grains of corn or large bunches of maggot and caster on a size 10, these voracious youngsters still manage to engulf the bait, and so begins the numbers game. Roll the sleeves up and wade through the juveniles until something larger enters the arena. It is no hardship really, as it serves the purpose of giving the specimen hunter something to do, introducing particles regularly, and also honing the casting skills for accuracy over distance. On many occasions, accuracy can be the key to success when fishing the feeder.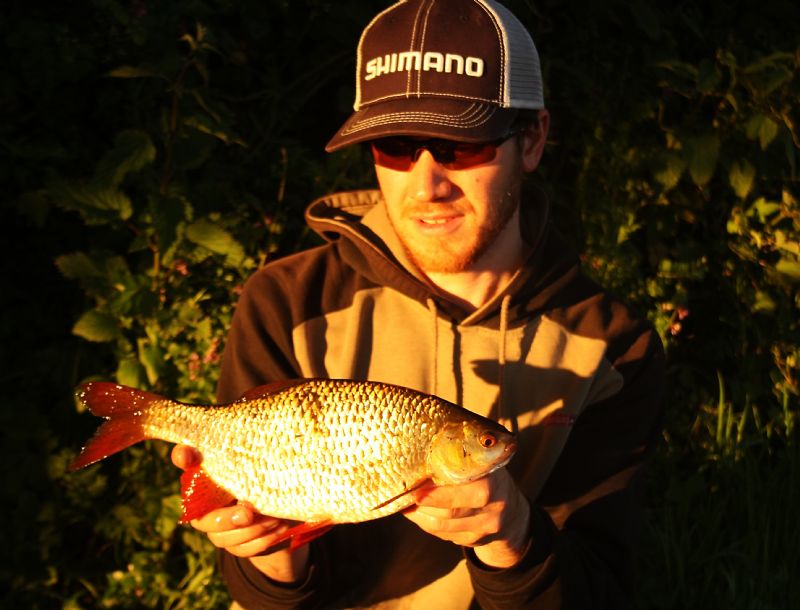 Andrew gets close to the 2lb mark with this decent hybrid
Having lost count of the three inch conveyor belt, Andy hooked into a proper one, nudging the scales round to 1lb 10oz. It was heartening to see our first decent hybrid of the year, but there should be so many more. A switch to worm on the hook produced a better stamp of fish but nothing near our target specimen size of 2lbs+.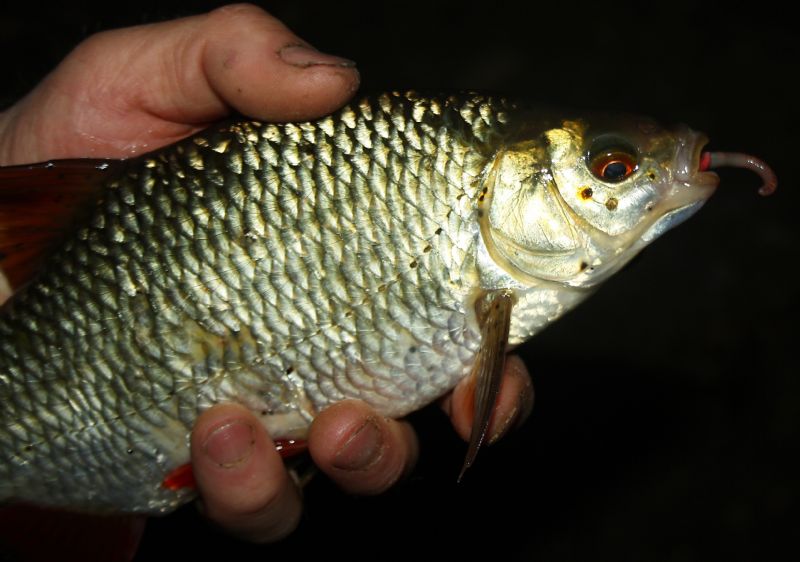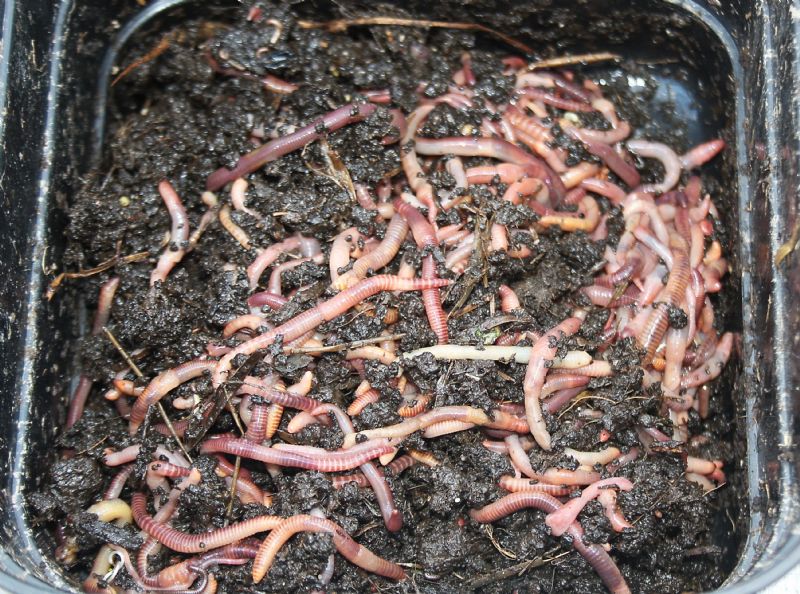 Masses of tiny, frothy bubbles appeared on the inside line of the swim, and for now, a change in tactics was called for. This had to be the tell-tale giveaway that one or two Tench had cruised in, an irresistible opportunity for me! Some chopped worm mixed with ground-bait was quietly catapulted over the disturbance, and allowed to settle giving ample time to set the float rod up.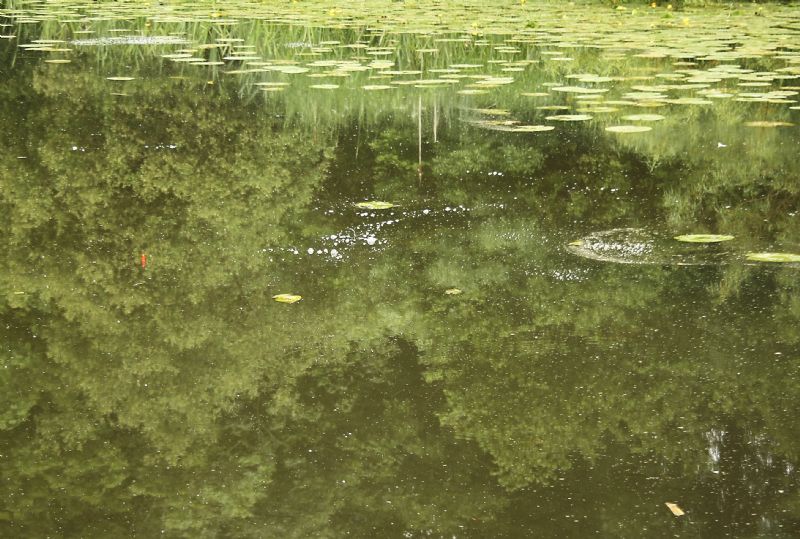 Float is pictured left-middle, bubbles can be seen to the right and top corner of the photo
A waggler locked in place with float rubbers, allowing all the shot to be placed three inches from the hook and rest on the river bed. This will help to get the hook-bait (two worms and a caster) through the small fish, but also give that fantastic and visual "lift-bite" should a fish be tempted.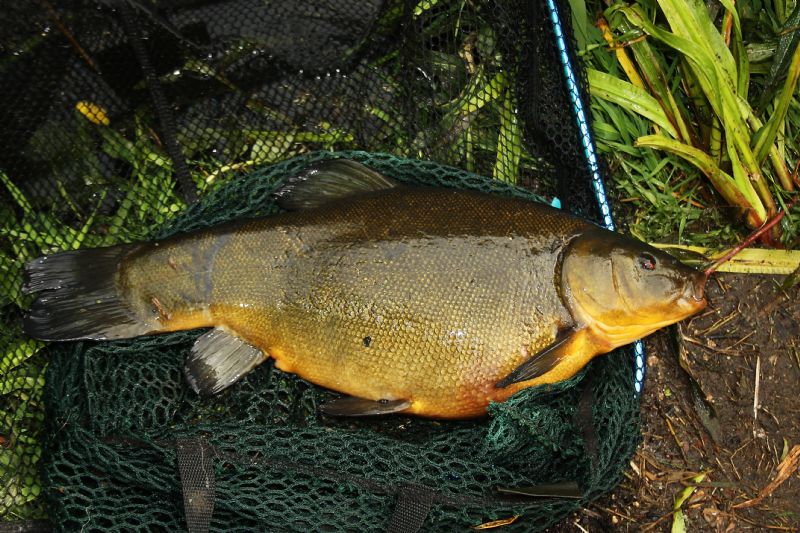 A timely change in tactics produced this plump fish
Within minutes of the bait settling, the float lifted, text-book style and I was attached to the dogged, arm wrenching power of a summer Tench, and this is why they are my favourite freshwater species. Such a stunning species, always a docile creature in the landing net and yet an exciting box of fireworks on the hook. The disturbance in such shallow water scattered any further feeding "Tincas" with all tell-tale bubbles now gone. It was worth dropping in some more chopped worm and keeping my eye on the inside line, which I did, but nothing more came of it. A fabulous interlude, but back to the hybrids.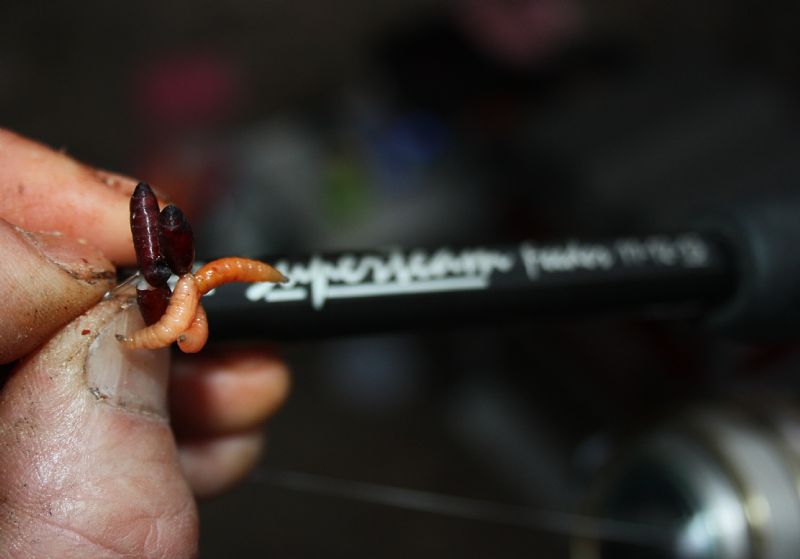 Plenty of floating casters bulk the bait and help to give neutral bouyancy
With constant and accurate feeder tactics, I finally managed to break the specimen barrier with a "scraper" two pounder, and soon after, another. Two in one session isn't bad going, but unfortunately so far removed from the glory days and this water's real potential, given a fighting chance. Heading back to the car, with dawn breaking, there they were. A line of foreign dudes, bank sticks cut from trees, supermarket bags of tackle and beer tins, and me, with my hackles rising by the second. "You catch any Pikes, Perches?" The standard broken English jargon I hear so often. I know, it's not right, and these may have been decent lads out for a day of fun, catch and release, but I seriously doubt it.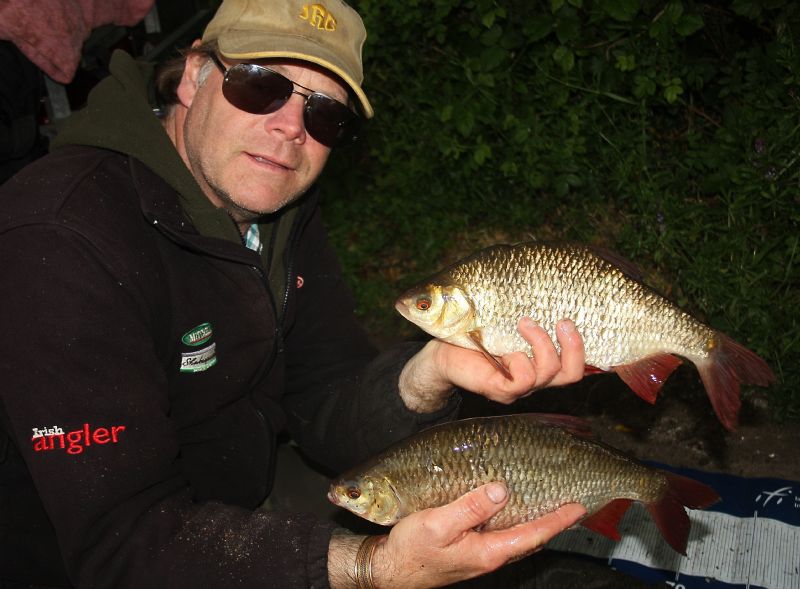 Hard work, but a brace of specimens is a great result by today's standards
Back