Sebile lures
Sebile Sin Shad
Sebile No. 0.5 Sinking Spin Shad, 1/2-Ounce, White Lady Finish
Now that we have found a venue that holds decent perch and very few pike, my angling bud Glenn Drennan and I have the possibility to experiment a little further.
On this occasion, and as it would only be a short session, we thought we might give Sebile Lures a try.
Pure Fishing agent, David Wilson based in Northern Ireland sorted out a small selection to try, ones that he reckoned were "perchy" looking and we decided to team these with the new Nanofil line from Berkley. This would give us maximum sensitivity and casting ability whilst using these small lures.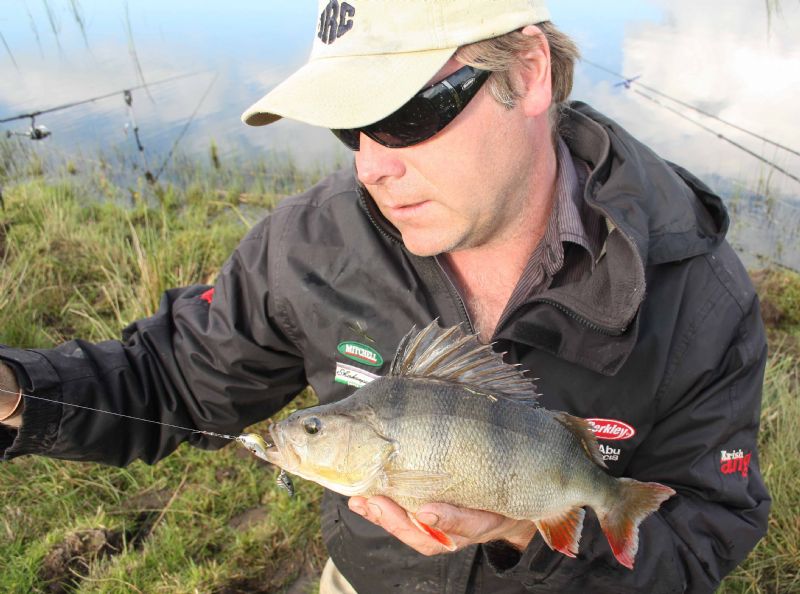 The Spin Shad soon tempted this fine Perch
Our selection consisted of Flat Shads and Spin Shads, very sexy little lures indeed, and factory finished to the highest standards. Using the Nanofil in the 3.3 kilo B/S range, its micro-diameter allowed for amazing distances, putting the lures directly into the killing zone.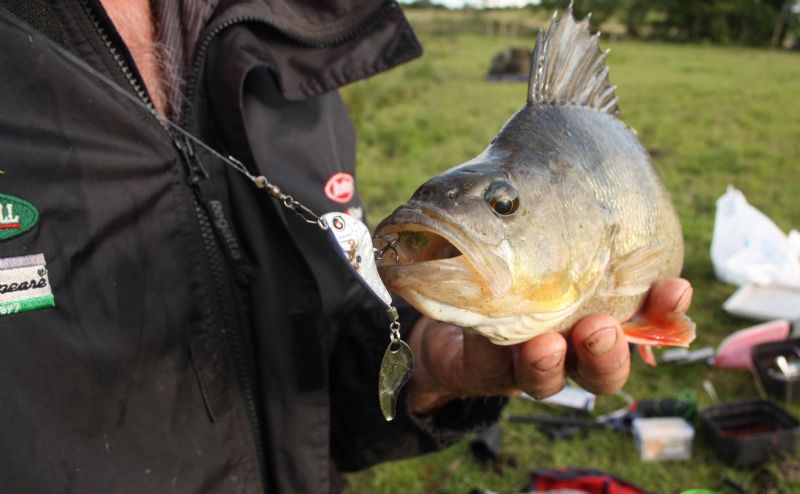 It wasn't long before the larger perch began to home in on these killer patterns, great choice David, cheers mate! The side to side wiggle of the Flat Shads proved too tempting, and the Spin Shads were devastatingly effective throughout the feeding spell.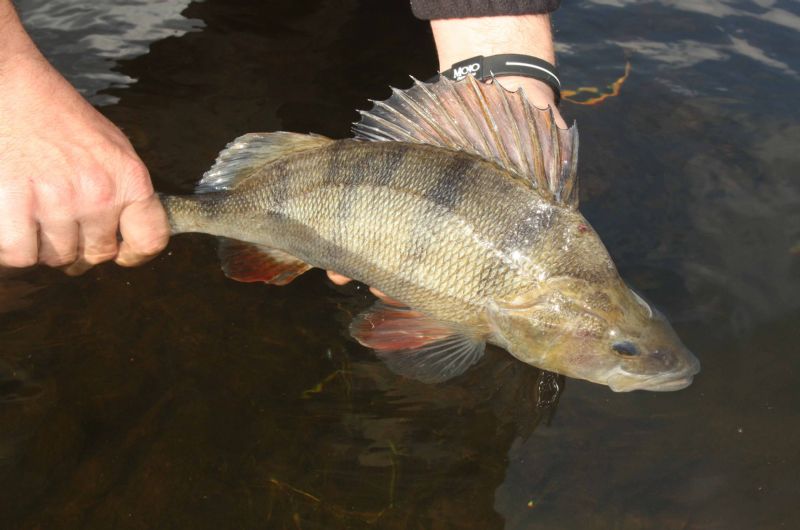 Making sure it has fully recovered before release
More info...............Sebile No. 0.5 Sinking Spin Shad, 1/2-Ounce, White Lady Finish
We didn't move about too much during this session as time wasn't on our side unfortunately, but the short spell proved extremely effective, and I don't doubt that if we had travelled light and went in search of those constantly moving shoals, our day may have been even more successful.
Suffice to say, I would like to try these lures again, but on the move, constantly searching for those larger, two-three pound "stripeys". Hopefully we will have another chance in March-April next year. You never know, a four-pounder may only be a cast away. We can only dream! Happy fishing and tight lines.
Back