Shakespeare Agility 2 Surf Rods 2017
Agility Surf Rods new for 2017
Shakespeare has brought out a fabulous range of shore rods for 2017 in the Agility Brand name. These have been built on and improved on previous year's models, with a greater range and new styling. Extremely high quality build and feel at budget prices, so there is no excuse to get kitted out for your favourite discipline. Available from all good tackle shops.
Full Shakespeare video feature.. click here
I wrote about the new 15' Long Surf earlier in the year. To diversify slightly, there are a further six models available to suit every aspect of shore casting.
The Agility FS Surf is a 12'9" designed for general beach fishing using fixed spool reels. It has a casting capacity of 4-8oz incorporating a supple tip section for great bite detection and a fast progressive action to give maximum casting distance with simple over-head and off the ground casting styles. Retails at £79.99
Shakespeare Agility 2 FS Surf Rod (12ft 9'')

The Agility MX Surf is a 12'9" beach rod casting 4-8oz. This is a rod designed for multiplier reels. It features a fast progressive blank offering easy long range casting, but also maximum bite detection. Used on clean and mixed ground venues for general species including Bass, Cod, Rays, Flatfish and Whiting. Retails at £89.99
Shakespeare Agility 2 MX Surf 12ft 9 4-8oz (1402833)
The Agility MX Surf 13'6" has a casting capacity of 5-6oz. It is a powerful fast taper blank capable of fishing large baits at long range over clean and mixed ground. It's fast taper action gives excellent bite detection at long range. Used for general beach fishing, but is also ideal when targeting bigger fish such as Cod, Bass, Rays and Bull Huss. Retails at £89.99
Shakespeare Agility 2 MX Surf 5-6oz Rod (1381091)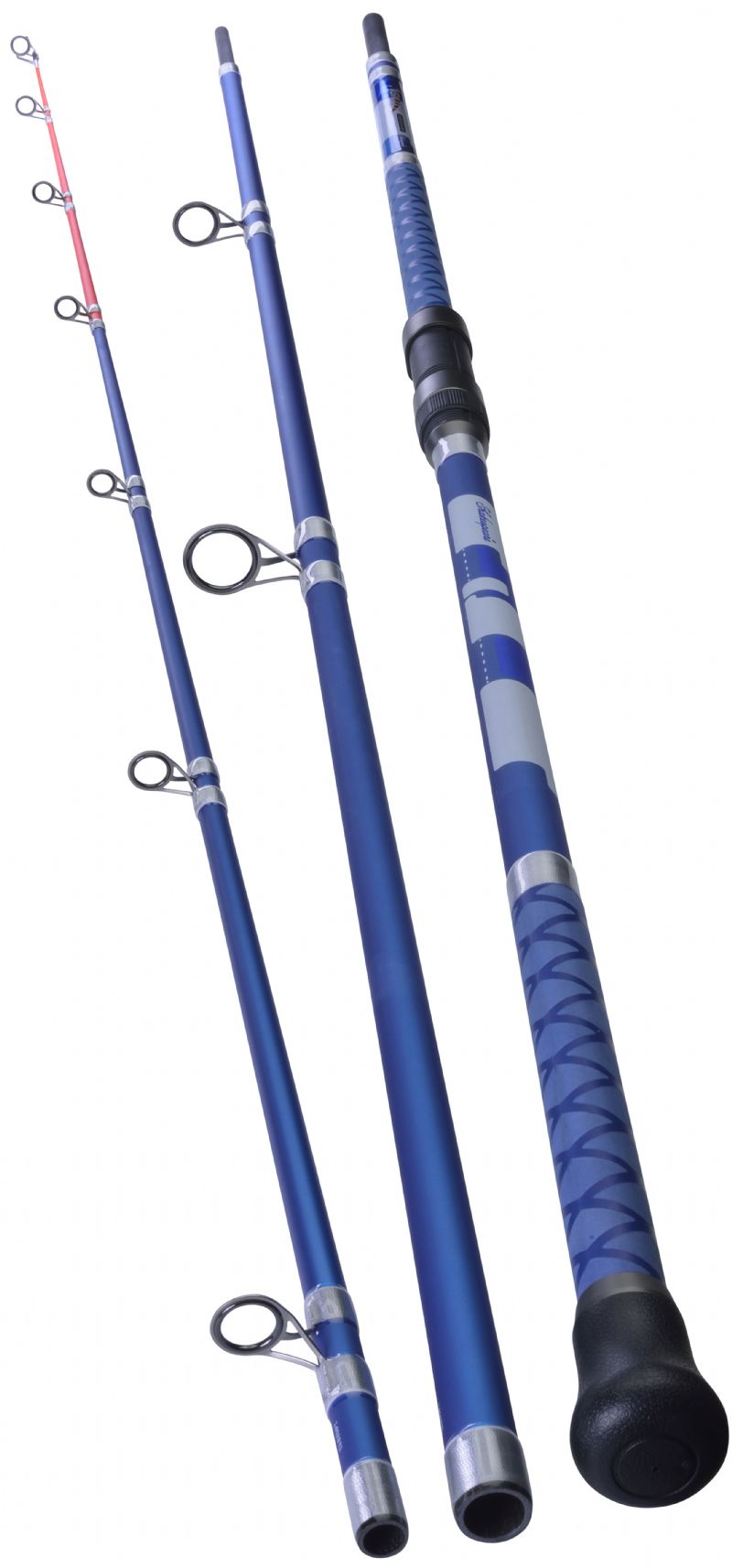 The Agility Continental Surf 15' has a casting range of 4-8oz. This is a European style rod with its 15' length being ideal to give easy ultra-long range casting performance when fished with fixed spool reels and light braid or mono lines with shock leader. Perfect for targeting Flatfish, Whiting, Cod, Bass, Rays and many more over clean and mixed rough ground. Ideal when using longer end rigs. Comes in four length versions and retails at £89.99
Shakespeare Agility 2 Continental Surf Rod (4,20m - 120-250g)
The Agility RG Surf 13' has a casting weight range of 5-7oz. This is a powerful blank with a very powerful fast taper action designed to fish into rough and heavy rough ground for big Cod, Conger and Huss. Also for fishing into heavy seas for winter Cod, and when after big shore Tope, and Rays in fast tides. Retails at £89.99
The Agility RG Surf 12' with a casting weight range of 4-6oz. Fished with a fixed spool, use this rod for general beach fishing when after Flatfish, Whiting, Cod, Bass and Rays. It also makes a great rod for pier or breakwater fishing. Retails at £84.99
Back