Shakespeare Agility 12ft Barbel Rod
This is just a quick blog from the week-end. Took the two Shakespeare Agility Barbel rods out again, looking for a "lunker" perch to put a bend in one or both of them. I thought the weather had improved from the recent bout of snow and easterly winds. The snow has gone, thank goodness, but the biting easterlies remain persistent. The breeze would cut you in two, but thankfully, the brolly gave some amount of respite.
This time, I teamed the rods with an old pair of Cardinals loaded with Berkley XTS 8lbs b/s nylon. I have had some cracking specimens on this line and am fully confident with it by this stage. It casts well, has great knot and impact strength, and very little memory. Nice colour too!
The Shakespeare Agility "Barbel" specimen rods, also excellent for large Perch
It was too cold to go searching for shoals; I just wanted to laze under the brolly all day and wait for passers-by. Maybe this was a poor decision, as I only had one bite all day. The shoals are most likely static in these bitter conditions, I know I was!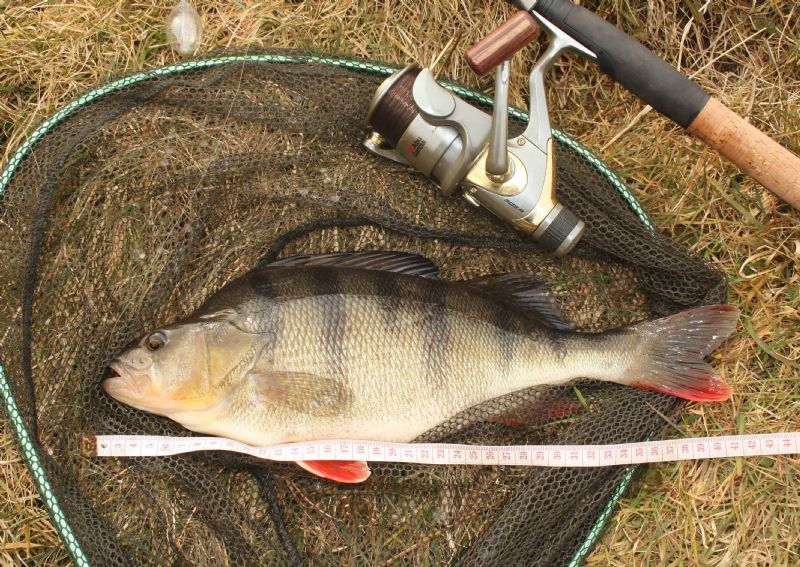 Rewarded with a specimen!
However, all was not lost. My one and only bite of the day resulted in a sizeable stripey, which immediately chased away those east-wind blues. Specimens don't come along too often, but when they do, it makes the long drives and previous blanks all worthwhile. It's great when a plan comes together!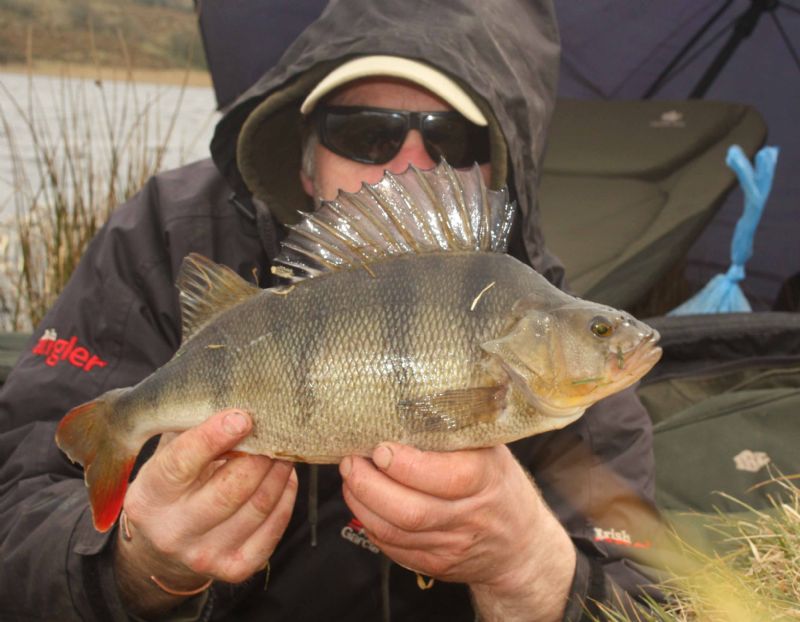 Trophy shot before safe release
Info
The Shakespeare Agility 12ft Barbel Rod is from the specimen range. This rod is supplied with two top sections, one standard tip and one quiver tip. it has a power-line rating of 10lbs, and is versatile for both float-fishing and ledgering. Available from all good tackle shops, RRP £64.99
Trade enquiries: Pure Fishing
Tel: 00 44 (0) 1527 405410
Email; contactus-uk.purefishing.com
Back