Shakespeare Agility Barbel Specimen Rod
Winter Perching with the
Shakespeare Agility Barbel Rod - Black, 12 Ft
Unlike some coarse fish in UK and Irish waters, Perch will continue to feed through the bitter winter months, albeit a little slower than the spring-summer season. They are therefore, a viable target species if you are willing to brave the "cut you in two" easterlies and icy rain! Don't worry about the cold though; the sight of a specimen Perch safely in the landing net will warm the hands of any angler that braves the elements!
After finally finding large Perch last year (see previous blogs), I was in desperate need to find a suitable "Perch" dead-bait rod. Actually, there is no such thing on the market, but something close to an "Avon" style rod would, in my opinion, be close to the mark. My light carp rods were still a little too powerful for the job in hand. Looking through the new "Agility" range from Shakespeare, one rod in particular caught my eye. This is the 12' Barbel rod, a forgiving blank with a reasonable "through action", but also curiously "tippy" and just about perfect to cast a small, "popped-up" dead-bait. Needless to say, I ordered a pair! Teamed with my trusty Cardinals, I now had the ideal perch-hunting "combo".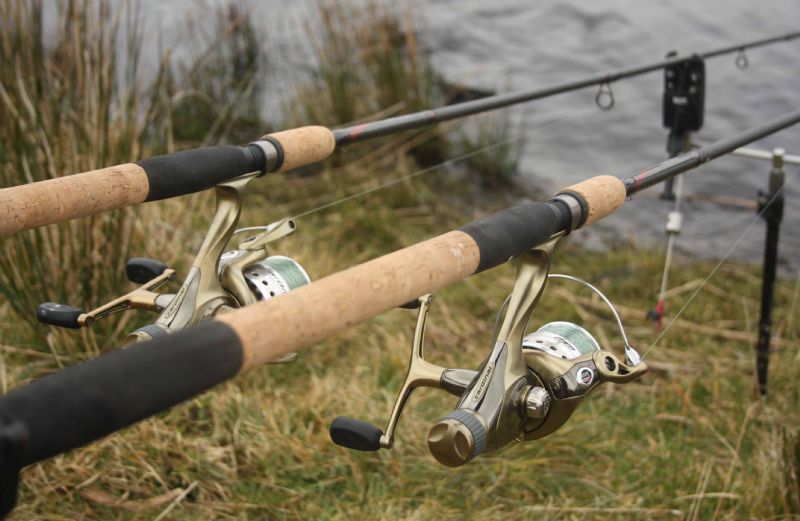 Agility Specimen Rods, perfect for Perch dead-baiting
It is one thing to look at a rod, but the proof of the pudding, is in the eating. I had to give these a decent field-test, and finally, my opportunity arrived last weekend. With a handful of fresh Rudd as dead-baits, the Agility did not disappoint, as it delicately flicked the freshly baited paternoster rig beyond the nearside ledge. This same ledge almost caused the loss of my first three-pounder last year, in failing to bully the Perch away from the submerged hazard. Twice, the fish found safety, but with some coaxing and a large helping of luck, I won the battle. This new Agility rod has ample power to steer larger fish in the right direction.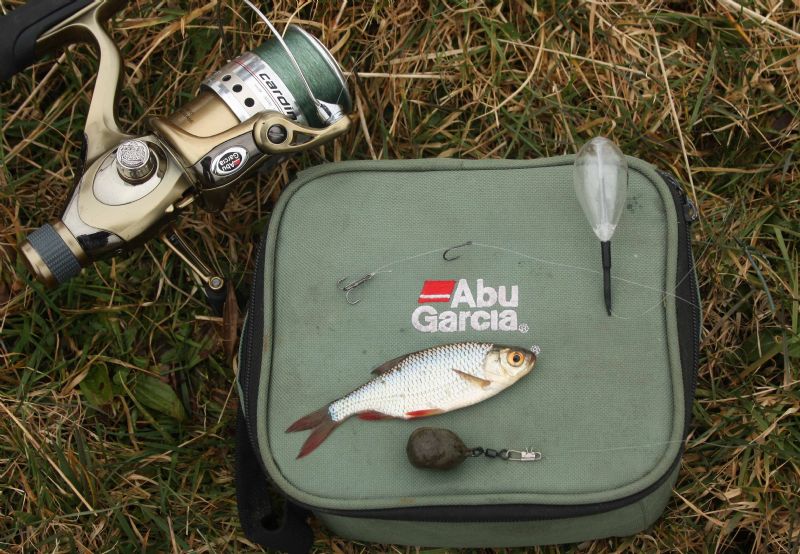 A simple dead-bait set-up
With water so cold at the minute, barely reaching 4 degrees, fish shoals will be less inclined to travel. With this in mind, I adopted the method of travelling light, continually searching the water, and moving every half hour or so in search of my target species. Finally my efforts were rewarded, with the adrenaline rush that comes with a lifting bite indicator and screaming alarm! Fish hooked, the Agility handled faultlessly, without removing the dogged and extremely pleasurable battle a large Perch is capable of.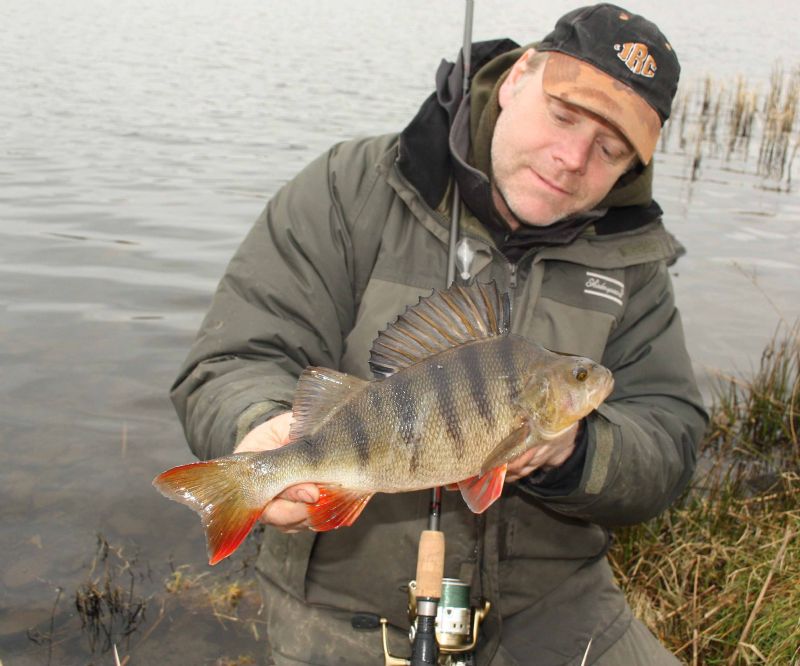 Result, a cracking specimen Perch
There are no Barbel in Ireland, as far as we know, but the Agility Barbel rod from Shakespeare is so much more than a one-fish piece of equipment. In my opinion, this rod is perfect for Perch dead-baiting and also ideal for Tench, Hybrid and Bream angling. With the spare quiver-tip top section that is also included, it will double-up quite nicely as a distance feeder rod for specimen Roach. If Barbel ever find their way to Ireland, I am confident it will tackle those too!
The Shakespeare Agility Barbel. Specimen rod.
Price: £64.99
Length: 12 ft
Comes with two top sections, one standard top section and one quiver-tip section.
Available from all good tackle shops
For more info......Shakespeare Agility Barbel Rod - Black, 12 Ft
Trade enquiries: Pure Fishing
Tel: 00 44 (0) 1527 405410
Email; contactus-uk.purefishing.com
Back