Shakespeare Agility EXP 12ft Specimen Rod
Shakespeare Agility EXP 12ft Specimen Rod
Over this season of 2015, I have had the pleasure of reviewing many rods from Shakespeare's new Agility range, and found without exception, high quality at budget price.
This new 12ft Specimen Rod from the Agility stable comes in two test curve variations, 2lb and the slightly "beefier" 2.5lb T/C. I recently had the pleasure of playing with the 2lb T/C version, and for a 4-piece rod under £60, found it to be amazing value. These rods are curently available from all good local tackle shops.
More info....Shakespeare Agility EXT Specimen Rod (4 Piece) - Black, 12 ft/2 lb
More info....Shakespeare Agility EXT Specimen Rod (4 Piece) - Black, 12 ft/2.5 lb
What the catalogue says;
"The new Agility Specimen versions are extremely versatile and developed to cover general carp tactics including ledgering and surface floater fishing. The 2lb T/C version will also be perfect for heavy Barbel fishing on rivers and long-range Bream/Tench work on stillwaters."
Features;
Supplied in oval PVC tube
Powerful progressive actions
Zirconium Oxide Guides (ZOG)
Carp style DPS reel seat
Multi-piece design
Satin matt black finish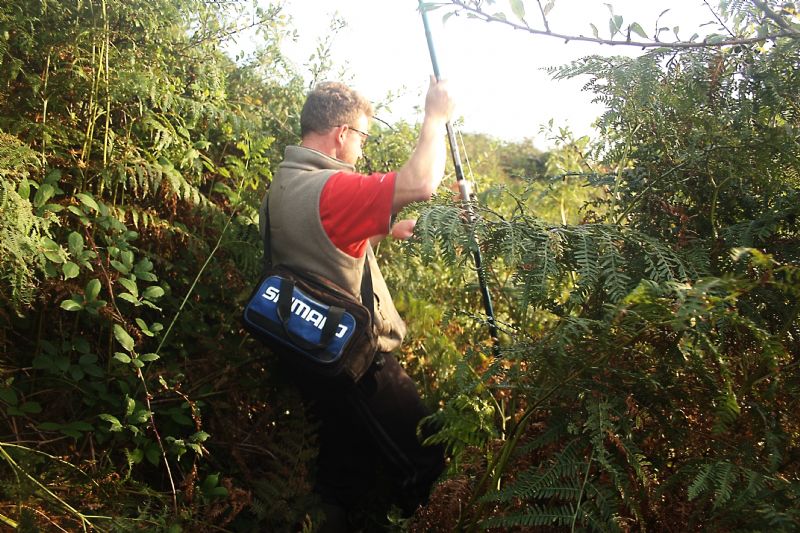 Beating a path through the jungle, who said tackle reviews were easy?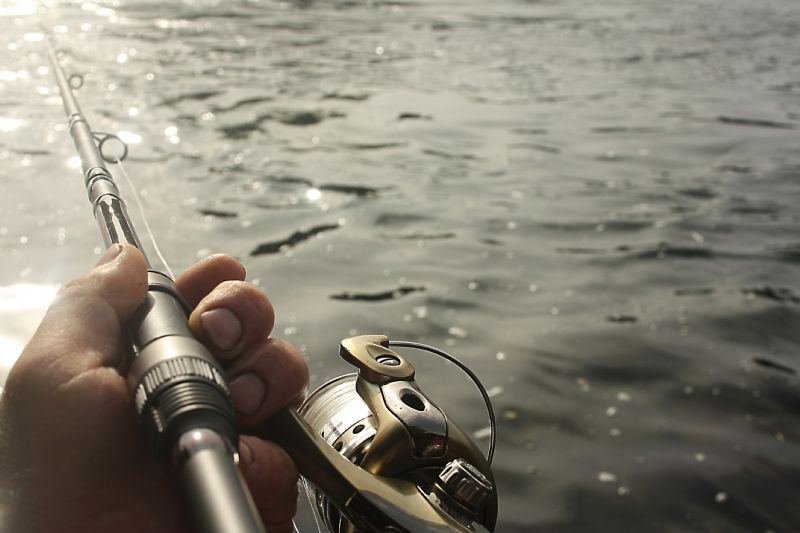 With reel attached, a light and balanced set-up
My turn;
On first inspection, I found this rod to be well-finished and high quality. Although it is a four-piece rod, this does not detract from the feel and handling, with no discernible dead-spots along the blank. The small size when packed away is extremely useful in transport. With reel attached, it is a light, balanced kit.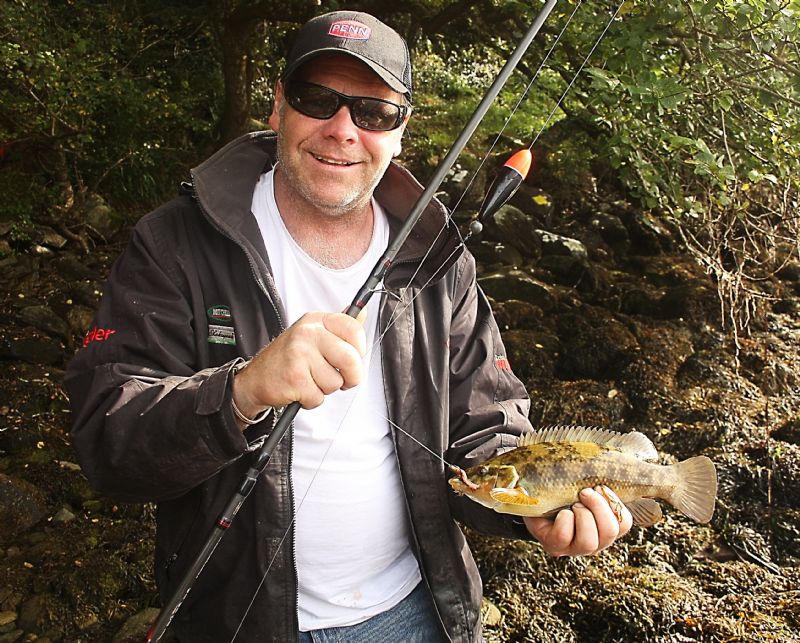 First fish on the EXP, only a small Wrasse, but really enjoyable angling
Tagging along with my good friend Sidney Kennedy on a Ballan Wrasse hunt, I used the Agility EXP as a float fishing set-up. I haven't fished this visual and exciting method in such a long time, and with line through rings and sliding float attached, the EXP felt just right. Could hardly wait to bend it into a fish!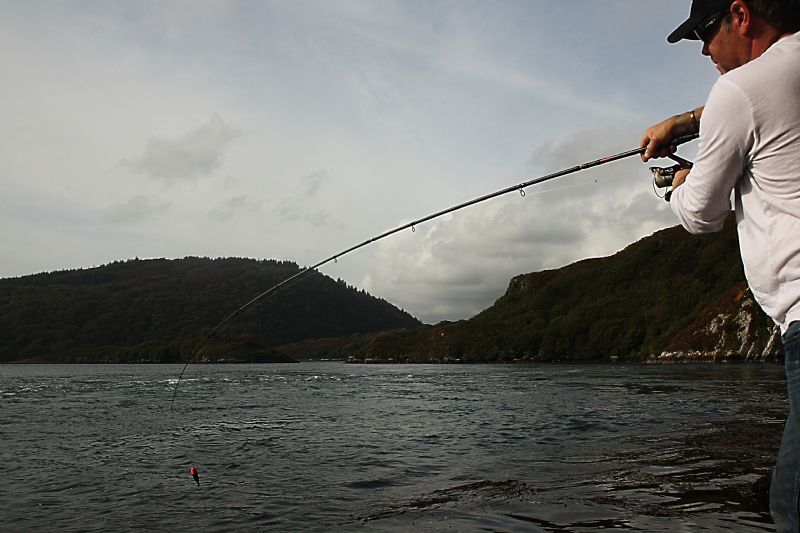 A bit of side-strain or "skull dragging" as Sid calls it!
Beating through briars and bracken, the venue opened up to a stunning view, just looking at it I knew straight away we would catch. With the depth plumbed, and sliding stop knot set to fish a foot or so above the sea bed, we trotted hooks baited with fresh ragworm or lumps of peeler crab whipped to the hook.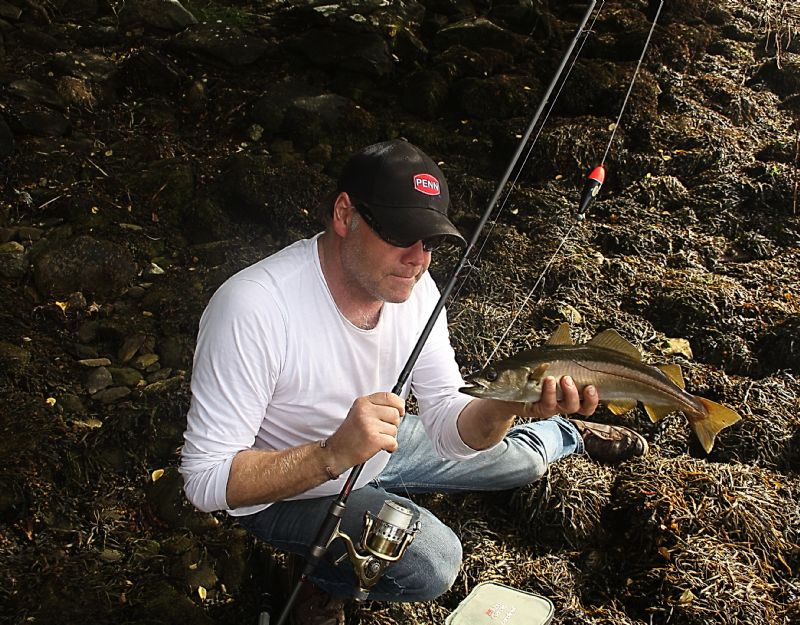 A Pollack falls to the EXP this time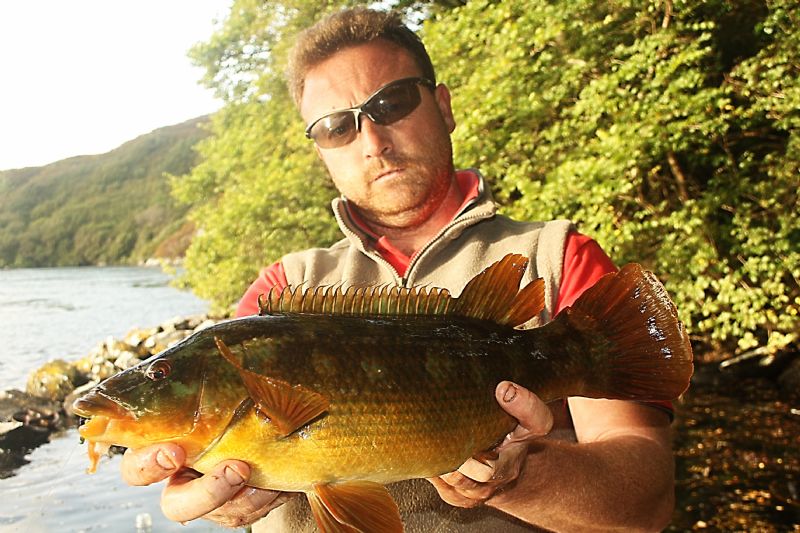 And a better Wrasse for Sidney
This balanced 12ft set-up was perfect for casting below over-hanging branches, controlling the float in the tide, and as I soon found out, setting the hook and stopping Wrasse or Pollack from reaching the safety of kelp beds, or as Sid calls it, "skull-dragging" them out of danger! What an enjoyable session, hooking and landing so many fish, nothing huge, but immense fun, and such a lovely product test with this new rod from Shakespeare.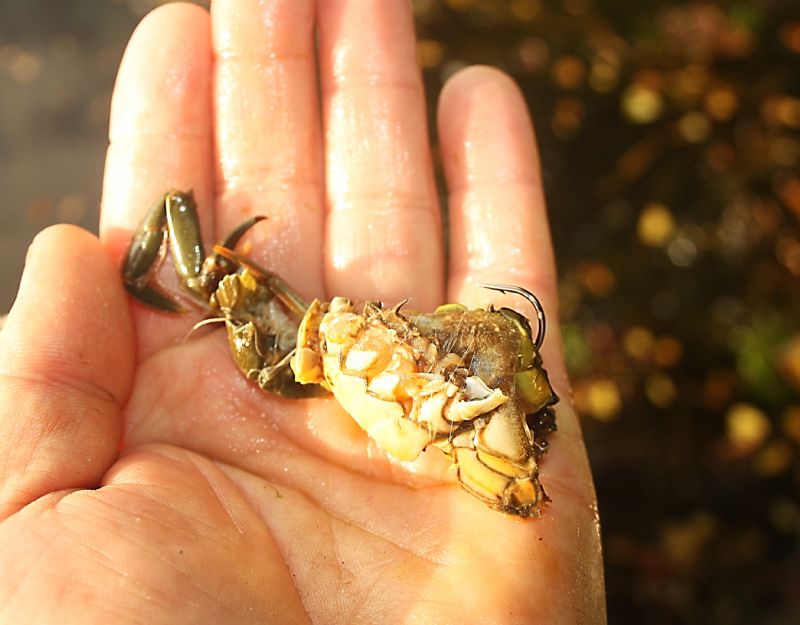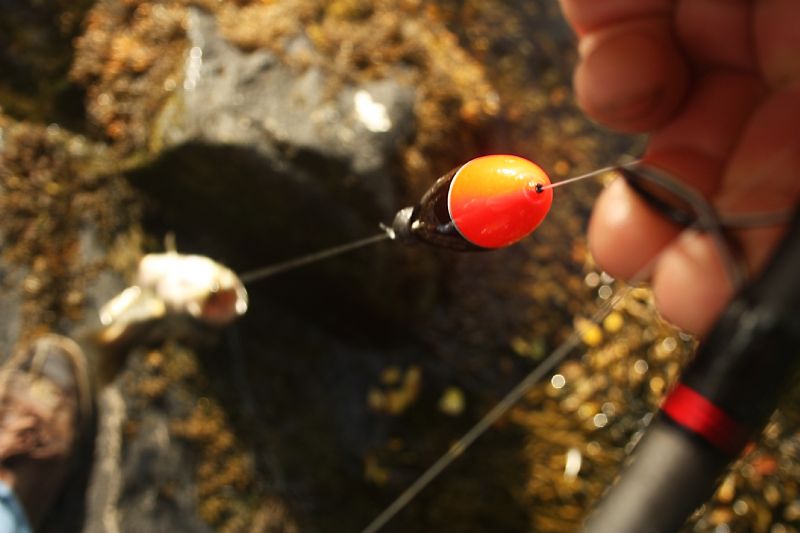 Sliding float tactics and ignorant lumps of crab, perfect for Wrasse fishing!
As a youngster (yes I know, some time ago now) there was no option in having a wide range of tackle to suit all disciplines, kids and for that matter, parents simply could not afford it. You got a rod and that did you! I soon learnt that it was prudent to choose an all-rounder, and this is just the type of spec I went for. I always picked a specimen rod because you could do so much with it, and that is exactly what this rod is.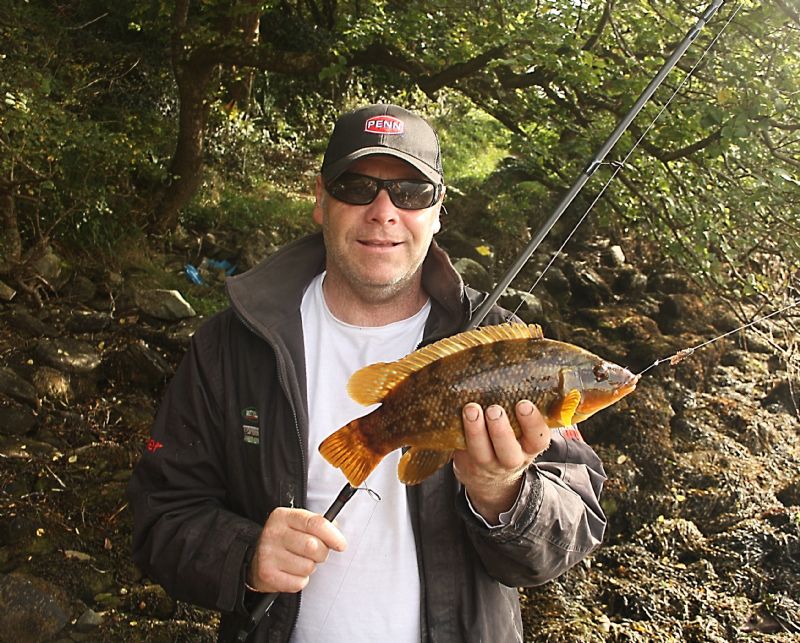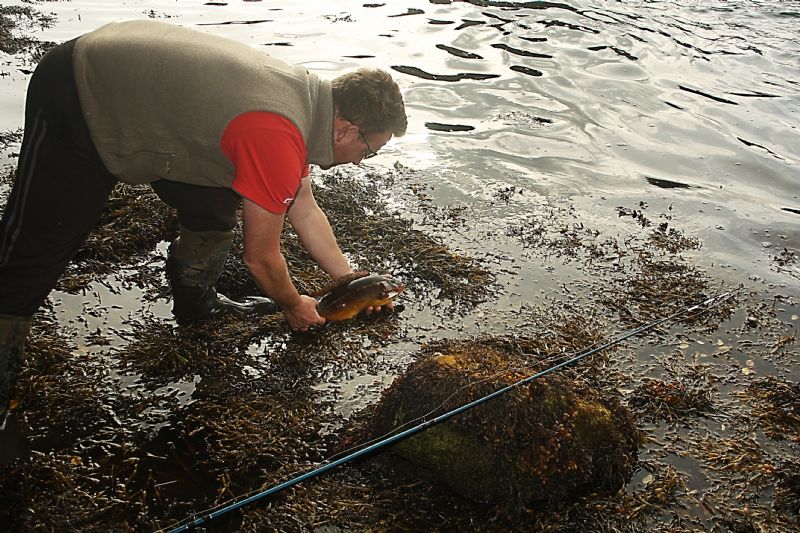 All fish, as always, carefully released
The "bumf" says Barbel and Carp, and I am sure it is right. Bream and Tench? Definitely. Having spent several sessions with this rod, long range Bream and Tench angling would be ideal. But also consider other species this rod would be suitable for. Float fishing or light ledgering for Pollack, Wrasse and Mackerel from piers and headlands, estuary fishing for Bass, Gilt-head Bream and Flounder, spinning for Bass, light dead-baiting and spinning for Pike and Perch, along with light shore angling. So many applications.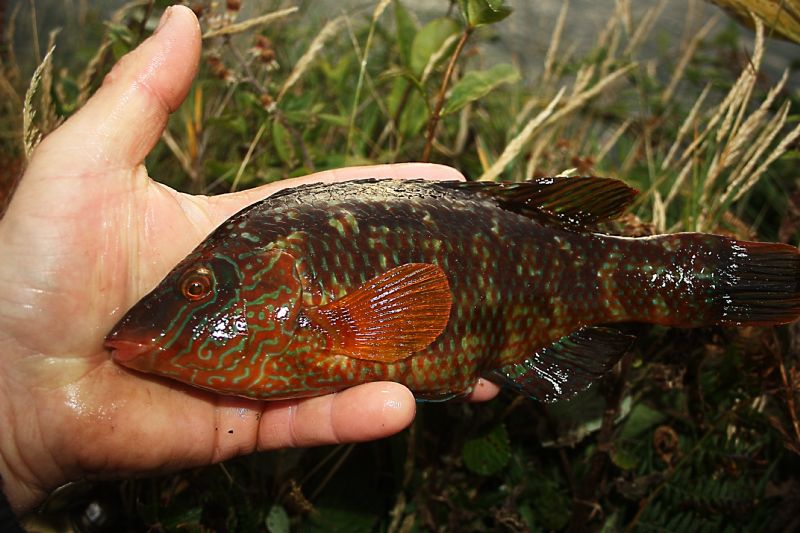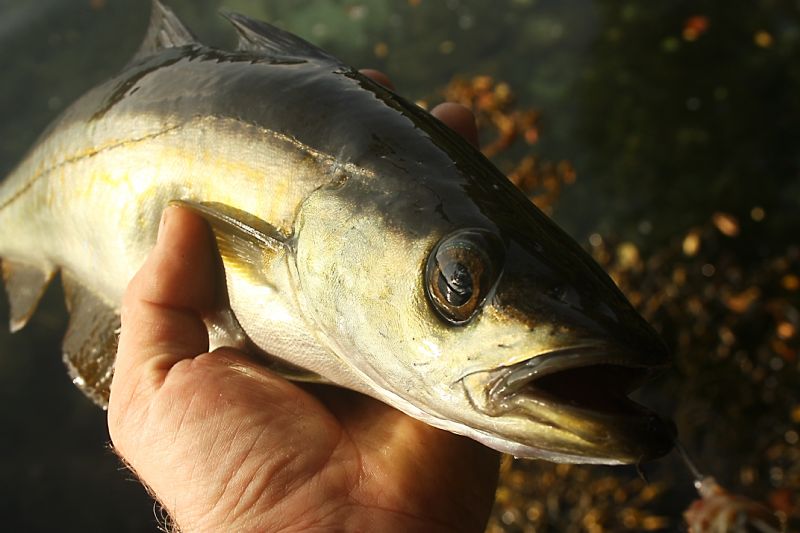 Stunning Pollack, and even a colourful Corkwing showed up.
This versatile rod has multiple uses. Teamed with a quality reel, this set up will be suitable to target, well, almost anything! It is fabulous quality and a set of three would fall below the price of most single rods on the market today. Worth thinking about!
Back