Shakespeare Mach 2 XT
Mach 2 XT, 12ft two piece
I fancied the look of the Shakespeare XT Specimen rod the last time I picked it up at the Pure Fishing trade show down in Dublin. Its 2lb test curve lends itself well as a very versatile rod that looks like it may be able to cover a wide range of angling needs, especially to an angler such as myself who regularly jumps across the angling disciplines and species.
It is described as a powerful blank that takes over from the Barbel version when heavier lines and larger leads/feeders are required. As far as I am aware, we still do not have Barbel in Ireland, but we do have a multitude of other species this rod could be bent into!
Lifting the rod, I'm thinking night fishing for specimen Tench with a method feeder; light Carp work, trotting a sandeel down-tide for Sea-trout, feeder fishing for powerful Roach-Bream Hybrids etc, the list is endless. Like I say, this looks and feels like it could be a useful and versatile all-rounder.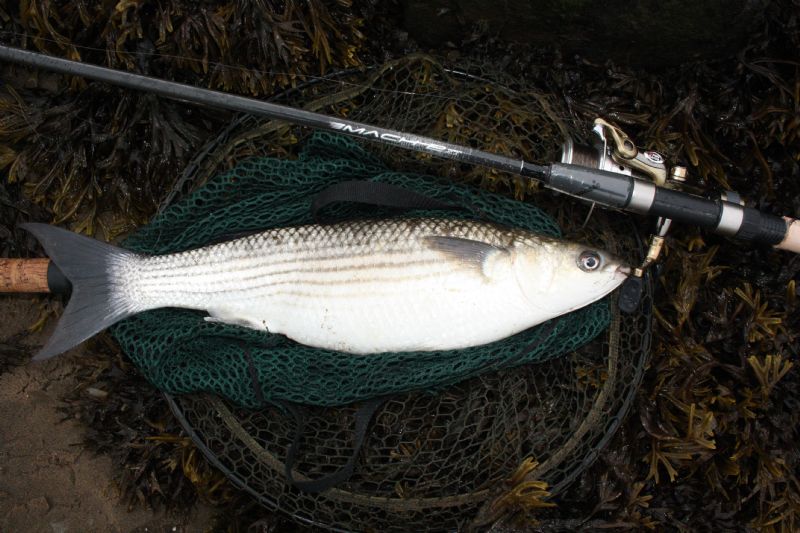 Shakespeare Mach 2 XT Specimen Rod
The one species I haven't mentioned, and it was foremost in my thoughts as I held the XT Specimen Rod, was Grey Mullet. My local water has the possibilities of producing not only the Irish record Grey Mullet but also the British record, and I know this first hand because I have seen double-figure fish on many occasions, although fooling and hooking them is another thing!
My match rod is perfect for the smaller fish up to 5lbs, and great fun when able to fight them in open water. However, some of the small pods of larger specimens are extremely crafty and easily make use of mooring buoys', pier stanchions and tufts of bladder-wrack to rid themselves of an anglers hook.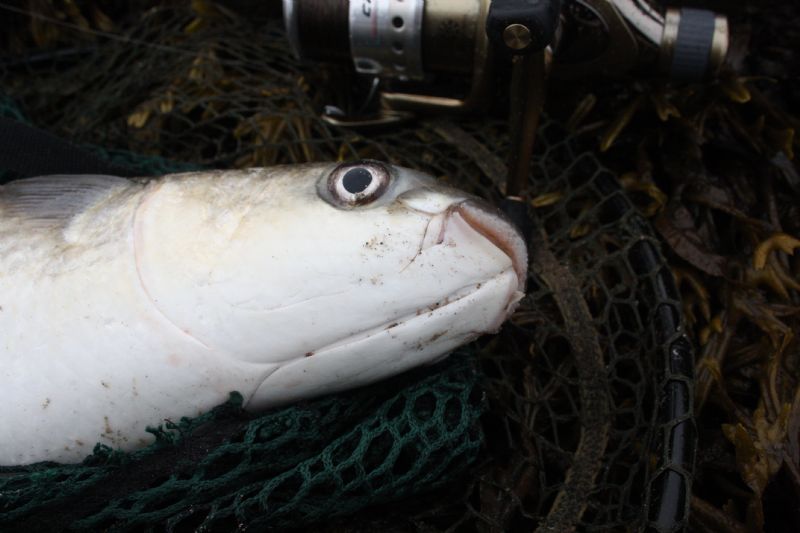 Well-tested with a hard-fighting specimen Mullet
The only way to feel how the XT will perform is to give it a go, and I decided that it had to be tested on the dogged fight of a specimen Mullet. Typically, I float fish bread flake for regular results, and I find that carp controllers are an excellent way to cast and present fragile bait such as bread. Immediately and obviously I realised that I could use a larger float-controller if needs be. This is handy if an on-shore breeze is hampering casting, and on this particular occasion, conditions were far from flat calm.
The breeze made fish stalking almost impossible, with Mullet spotting me first and cruising off into the relative safety of deeper water. Fortunately, at times such as these, I have a couple of hot-spots where fish are almost always feeding. I couldn't see any movement initially, but a few free samples of bread catapulted up-wind of the mark soon tempted a small shoal to feed and break cover.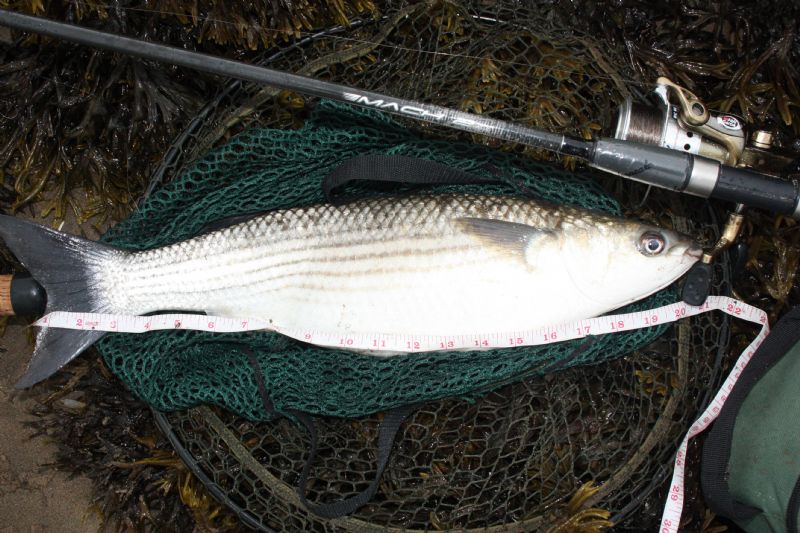 Abu Cardinal and Berkley XT make a balanced "combo"
Once a Mullet commits the cardinal sin, and actually picks up a free sample, it's a sure bet you will have a chance of a hook-up. By casting up-wind and allowing the float controller to drift naturally, the bread flake slowly drops into the feeding area with almost no disturbance whatsoever. This is the exciting part, and on the first drift, I missed an excellent take, striking into thin air it seemed.
Second drift was just as frustrating, with another missed fish. There is little alternative, but to keep the conveyor belt of bread samples filtering down-tide, with my hook-bait amongst them. Third time was indeed lucky, with the take so fast that the rod-tip bent round before I had the chance to lift into the fish.
My immediate reaction was that the XT was able to bully the Mullet a great deal beyond that which the match rod was capable of. As long as the top section had enough flexibility to cushion the powerful lunges, my 6lb fluorocarbon should stay intact and the hook-hold remain firm, fingers crossed.
This was a reasonable fish, which, after feisty resistance, eventually came to the landing net, halving the time it normally took on the match rod, and successfully steering it around and away from the hazardous areas.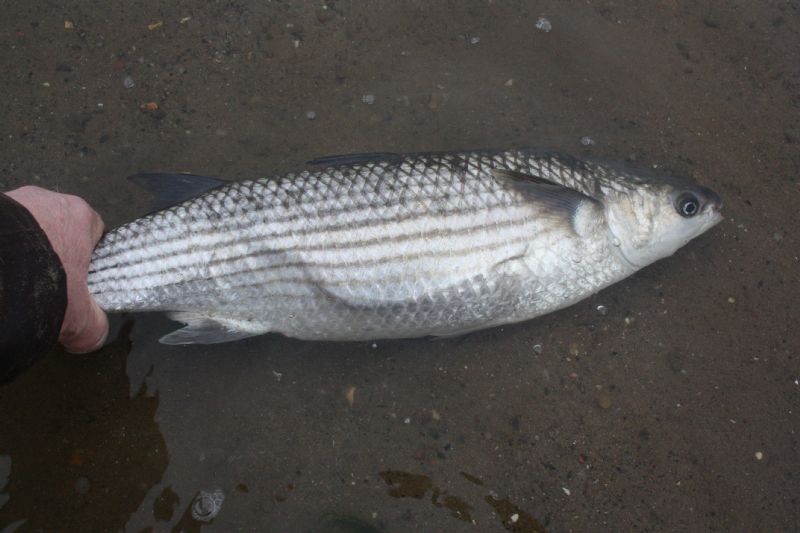 Careful release once fully recovered
Straight to the scales, this fish topped the specimen barrier at 5.3lbs or 5lbs 5oz in old money. Another specimen for the diary and thumbs up for the performance of the XT. It is a deceptively powerful blank with enough flexibility to allow delicate baits to be presented, but also cushion the power of a large fish on light line. Retailing at just over fifty quid, and bringing with it so much versatility, the XT is definitely a winner.
Features
30T carbon blank construction
Screw lock reel seat
SIC guides
Cork/ hyperlon handle
Over slide joints
Supplied in a PVC protective tube.
Available from all good tackle shops
Trade enquiries: Pure Fishing
Tel: 00 44 (0) 1527 405410
Email; contactus-uk.purefishing.com
Back