Shakespeare Salt Beach Rest
Shakespeare Salt Beach Rest
"An innovative designed beach rest that is packed with special features and offers the angler the ultimate in beach stability".
"Constructed from light-weight powder coated aluminium with angular central section and rounded legs, this rest is robust, yet compact with a closed length of only 1.25m. The unique slide and lock stabilizing arms ensure the most stable of fishing stations in all conditions".
Shakespeare Salt Beach Rest - Blue/Black, 125-204 cm
Having read the sales jargon above, regarding this particular beach rest, I decided to purchase the Salt Beach Rest last year with the aim to give it a good product test and see for myself how good it actually is. Now, into my second season, it is still going strong and I am in a position to give it an honest appraisal.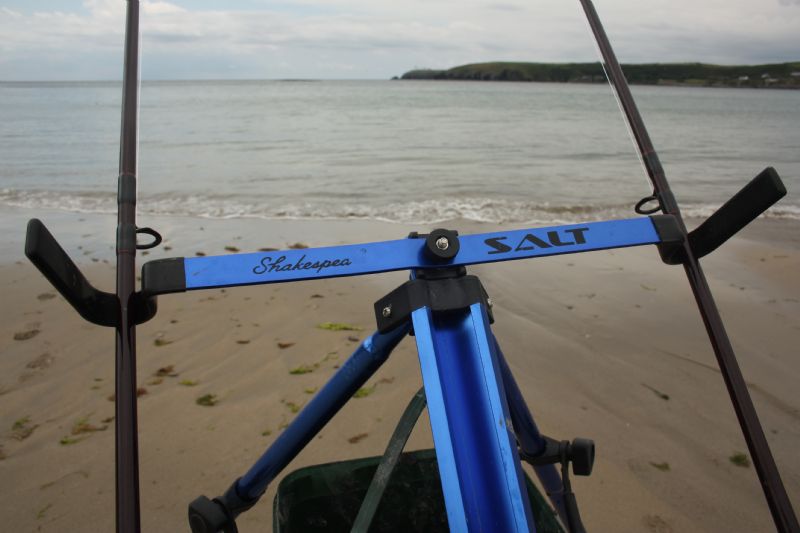 The rod-rest head is strong, wide and stable, with protective coating to avoid rod damage
First impression is the colour is vivid metallic blue which looks quite good actually, and the whole construction is of the highest quality. The rest comes in its own hard-wearing bag and folds away very neatly indeed. It only takes a few seconds to remove and attach the rest head and butt holder, which are also neatly stored in the carry case. The entire package weighs in at 2.7 kg. If you also have the Salt Rod Bag, this carry case is designed to clip on for easy carriage of both rods and rod rest.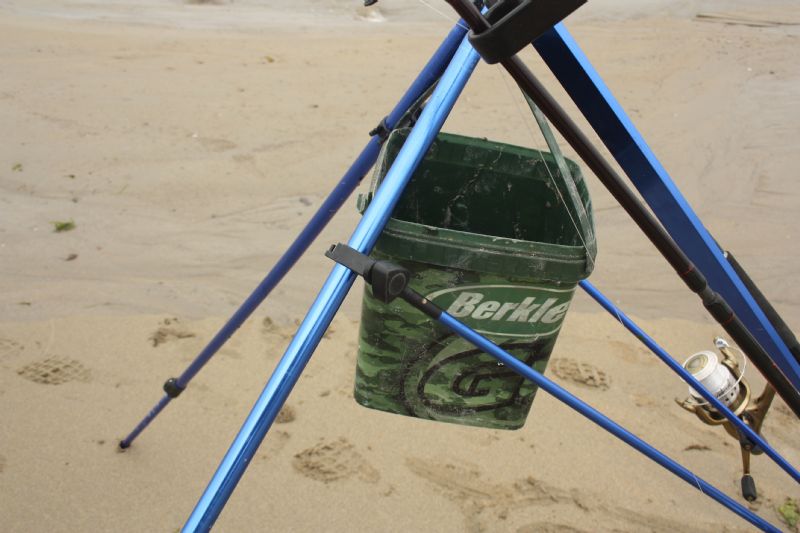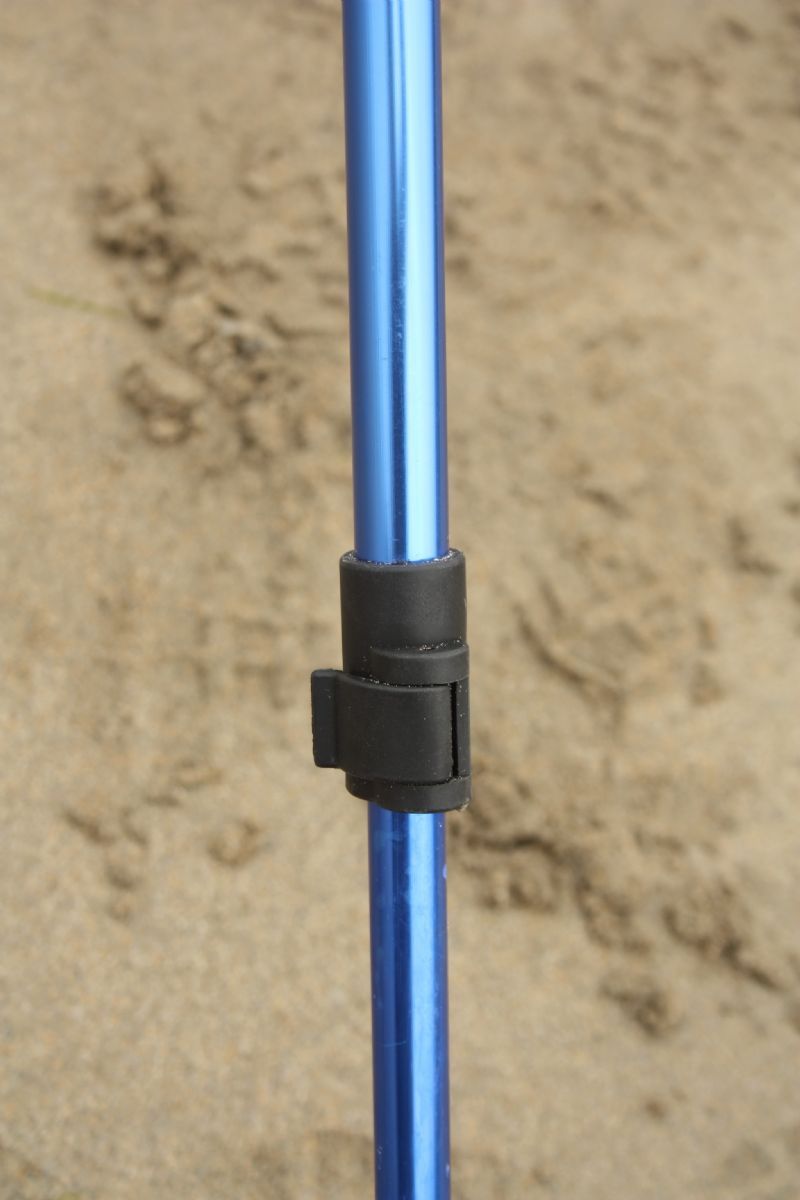 Un-clipping the round section telescopic legs, the adjustable side stabilizing arms slide down and can be tightened for an extremely stable platform. These legs can be easily adjusted with the slide-lock system, and at full height, put the rod rest at over five feet high.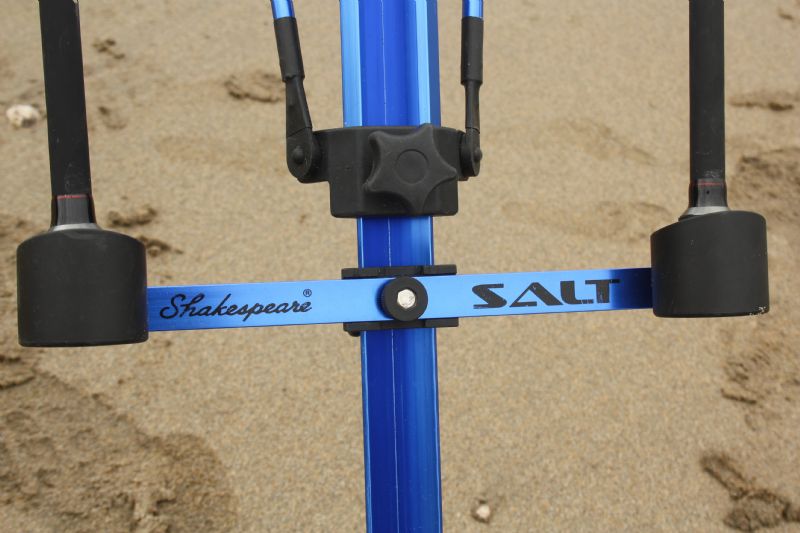 Sliding the adjustable butt rest to maximum height put the tips of my Abu Atlantic beach rods at an incredible seventeen feet above ground level, still maintaining maximum stability. This is extremely useful when fishing above a heavy surf or weed strewn-shoreline, keeping as much main line as possible out of the surface water.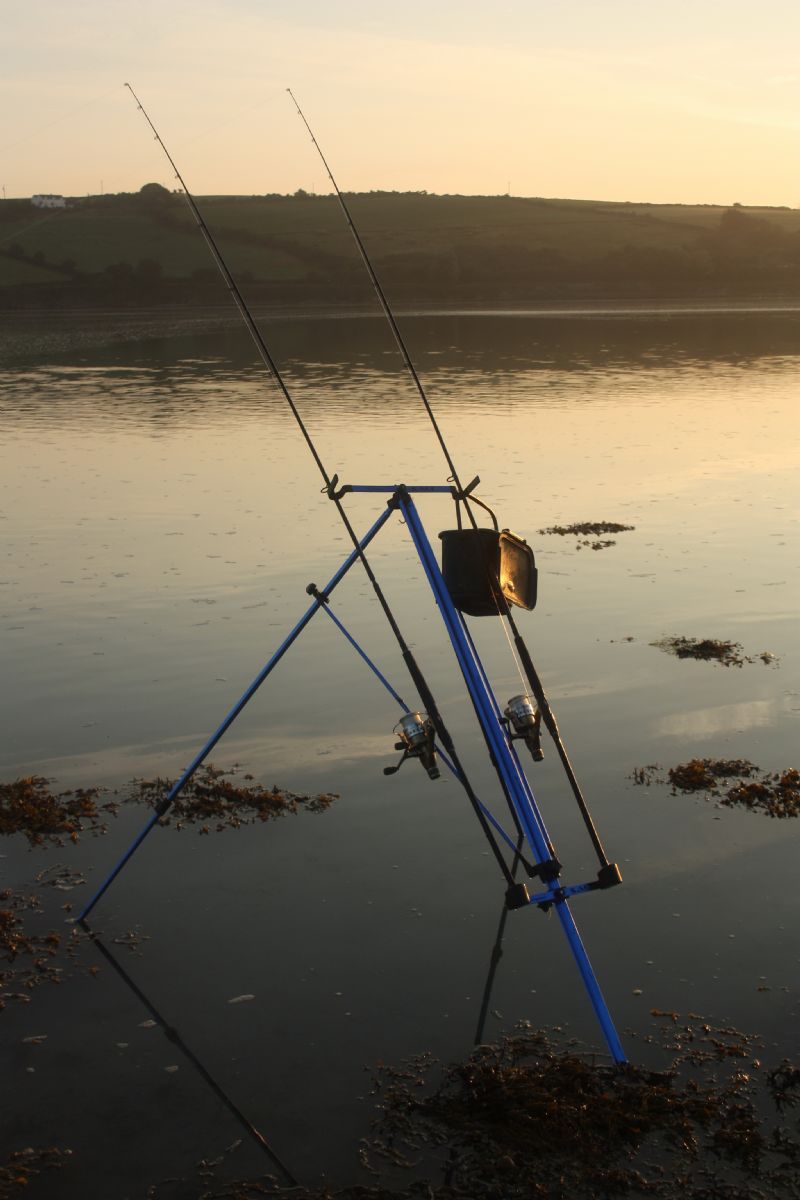 As I have said, this is my second season using this beach rest, and so far, I am very well impressed. There are also the facilities to attach at least four pre-made rigs when "double-patting" and a strong hook to hold a bag or bait-bucket, all well-thought out. Five stars out of five for this excellent product. RRP £59.99
Available in all good tackle shops
For more info...Shakespeare Salt Beach Rest - Blue/Black, 125-204 cm
Or contactus-uk.purefishing.com
Back