Shakespeare Salt Sea Rigs
Shakespeare Salt Sea Rigs
What the suppliers say;
Traditional rigs and lures at competitive prices, with the sea angler in mind.
Designed to be reliable and simple to use, they display colour and flash that are so important when attracting saltwater fish in abundance- mackerel, cod, ling, coalfish and many more species, just cannot resist!
Classic lures and rigs for saltwater angling, proven and developed by our consultants as serious fish catchers!
My opinion;
I have been using most of these rigs over the past three years and they cover such a wide range of designs, colours, line strengths and hook sizes, there are very few species that cannot be taken on one or more of these patterns.
Whether it is mackerel, herring or scad taken through simple jigging, or adding varieties of bait for wrasse, whiting, cod, coalfish, pollack, spurdog and ling, there is basically a rig here for most species.
They are of excellent quality and build and are available in small hook sizes and patterns right through to heavier built rigs to tackle larger species such as cod, ling and spurdog. I always carry a good selection on the boat, and a great many of my Irish specimens have fallen to the Salt Sea Rig selection.
Below, I have listed most of the comprehensive range available to give you an idea of what is on offer in most tackle shops throughout the country.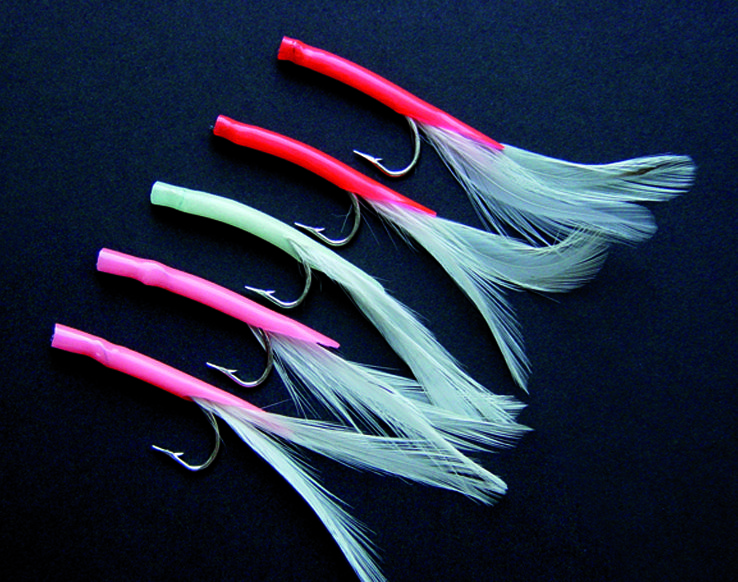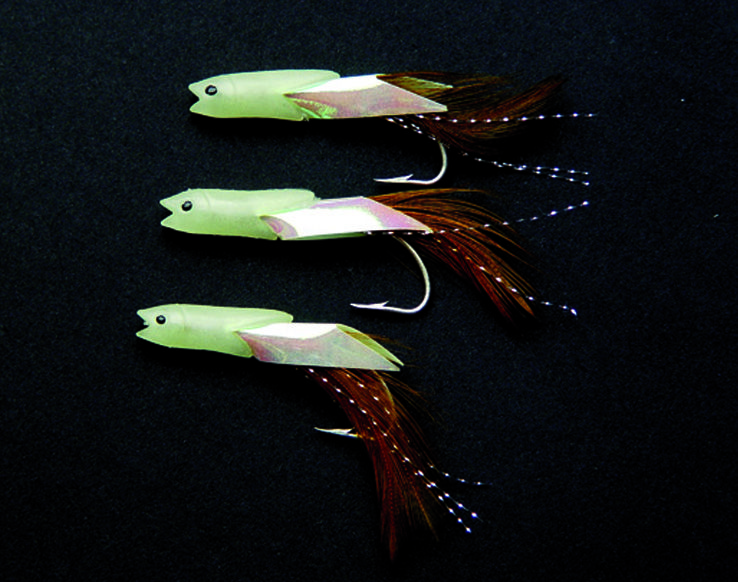 Flatjacks (most species) Feathered Sandeel (Pollack, Cod, Ling, Mackerel etc)
Shakespeare 3 X Hook Flatjack Rig
SHAKESPEARE TIDEWATER FEATHERED SANDEEL RIG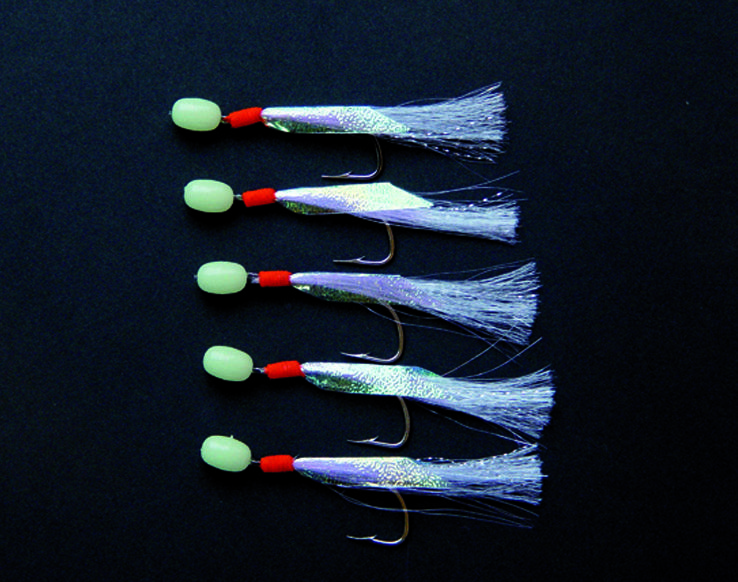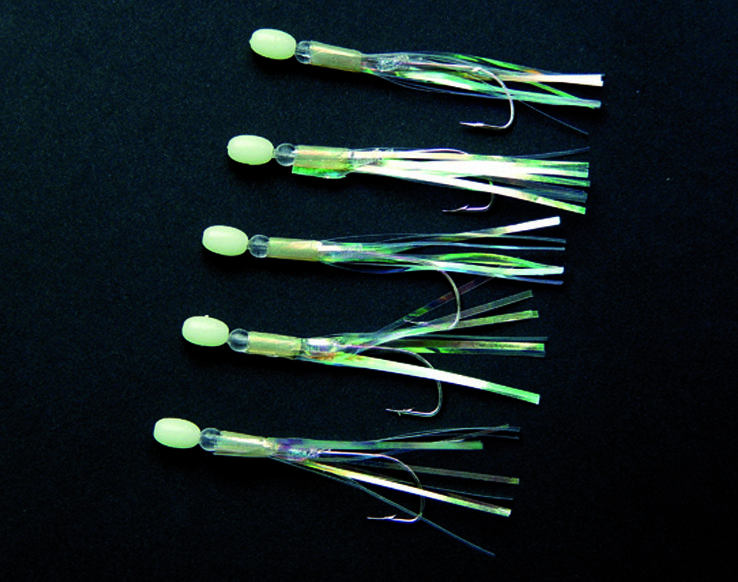 Glitter Critter Rig (most species) and Flouro Panther Rig (most species)
Shakespeare Salt Sea Rig Fluoro Panther Lure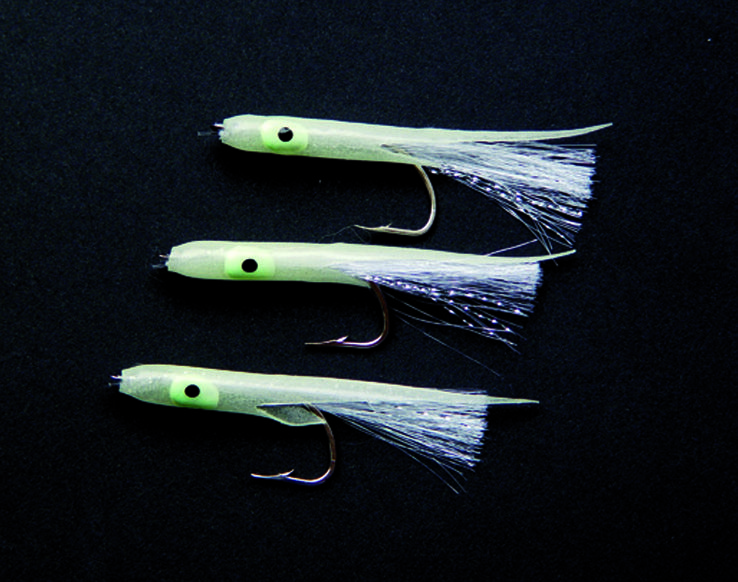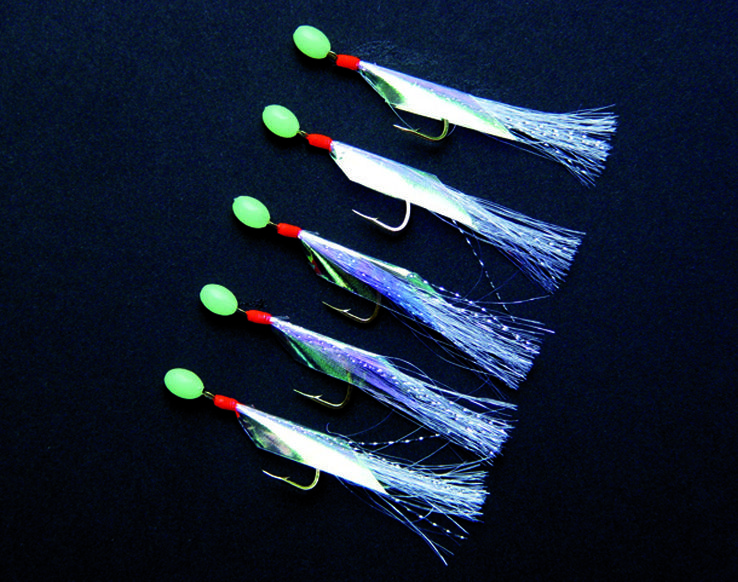 Lumiflash Lures (most species) and the Kestrel Rig (most species but found them excellent for Whiting)
Shakespeare Salt Sea Rig Kestrel Lures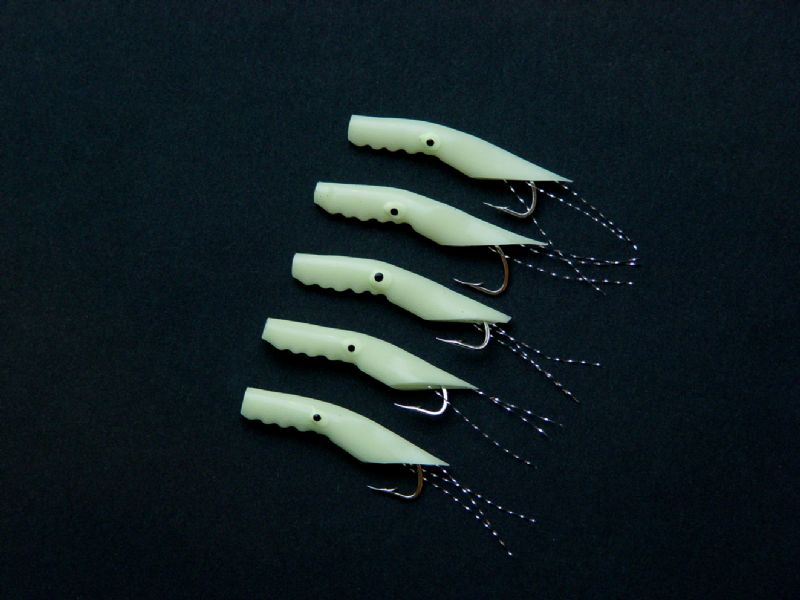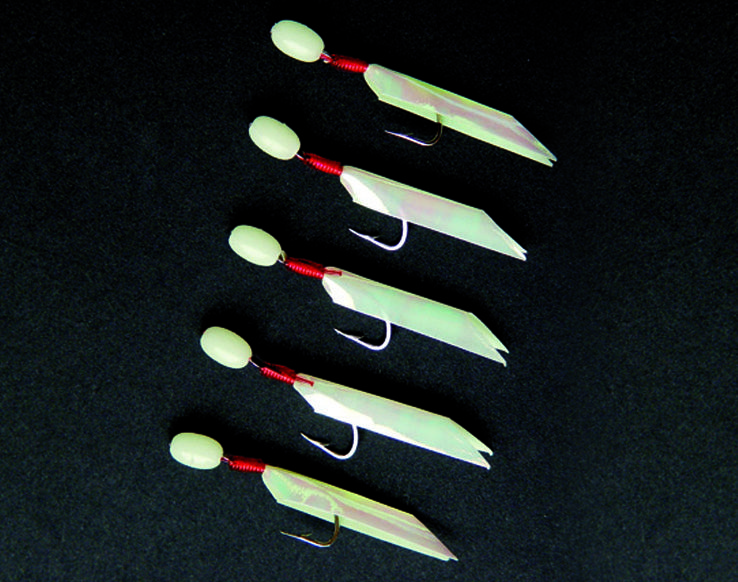 Lumishrimp Lures (most species) and Luminous Hawk Rig (excellent for Cuckoo Wrasse)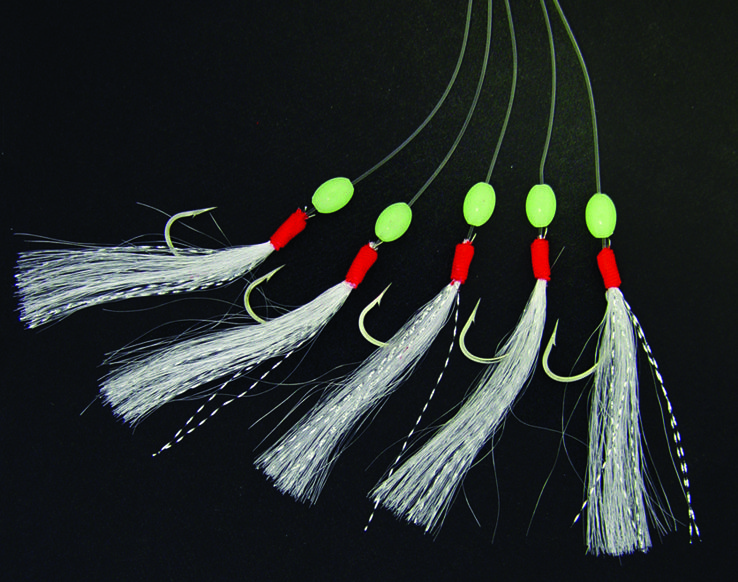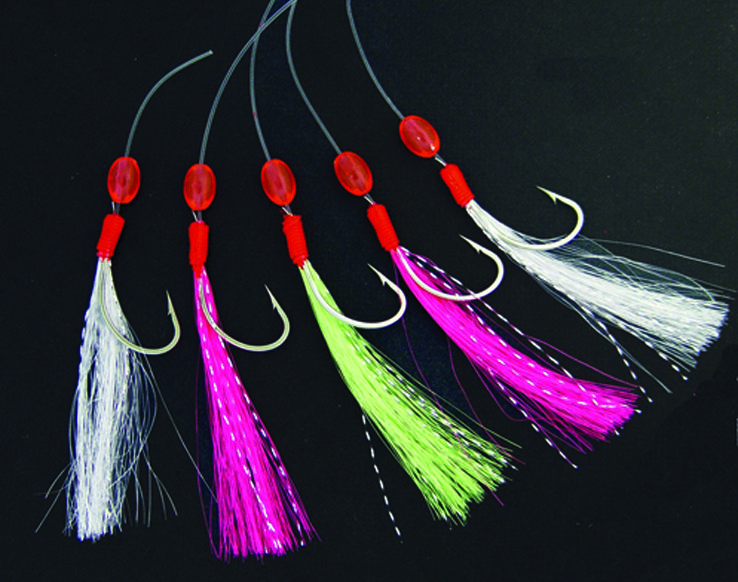 The Mach 100, Mach 200 and Mach 300 are small-hook rigs, ideal for most species, and with added mackerel strip, lethal for Cuckoo Wrasse, Gurnards, Whiting etc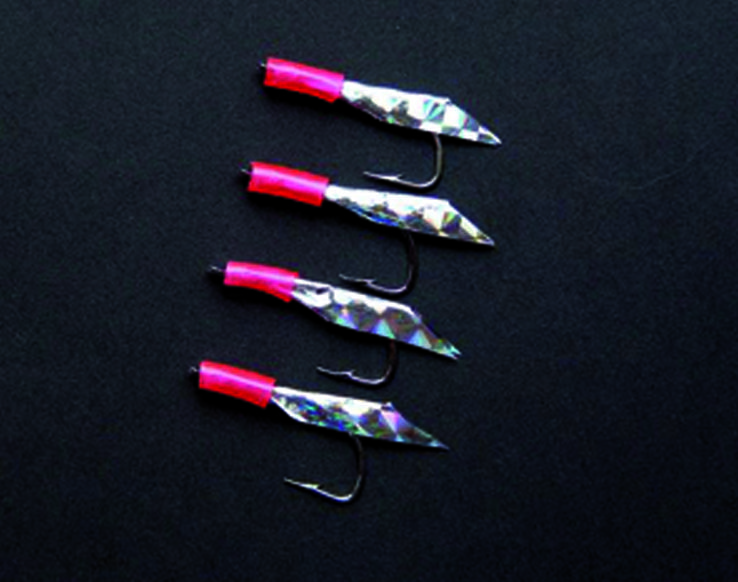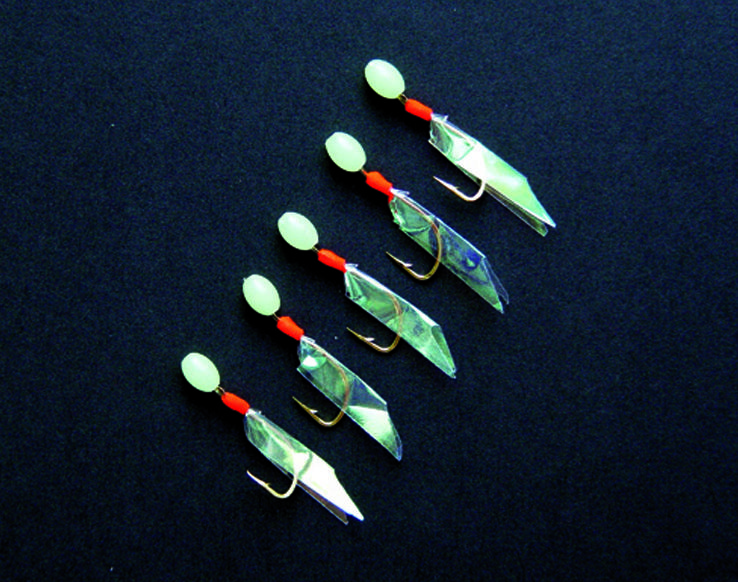 These are the Mach 400 and the Mazara Lures (similar to the successful Mustad Flecto)
Mack 400 Lure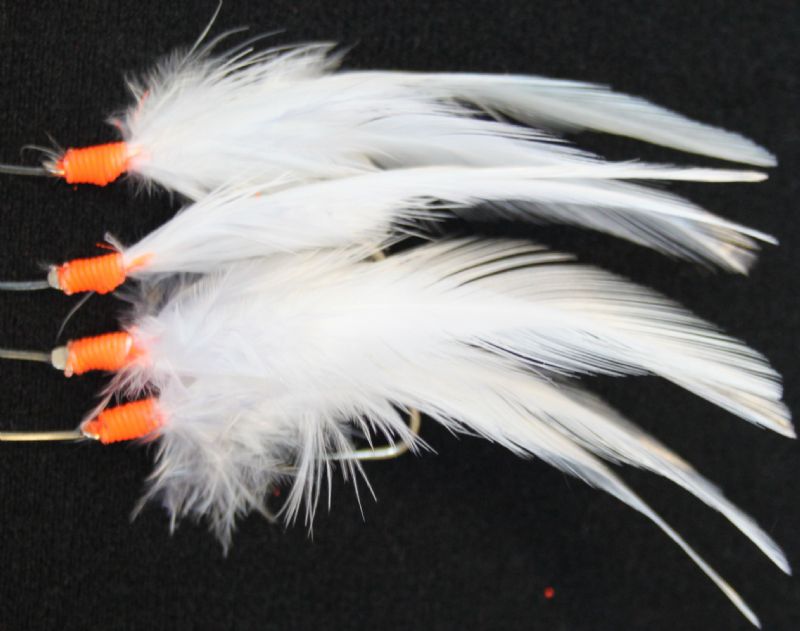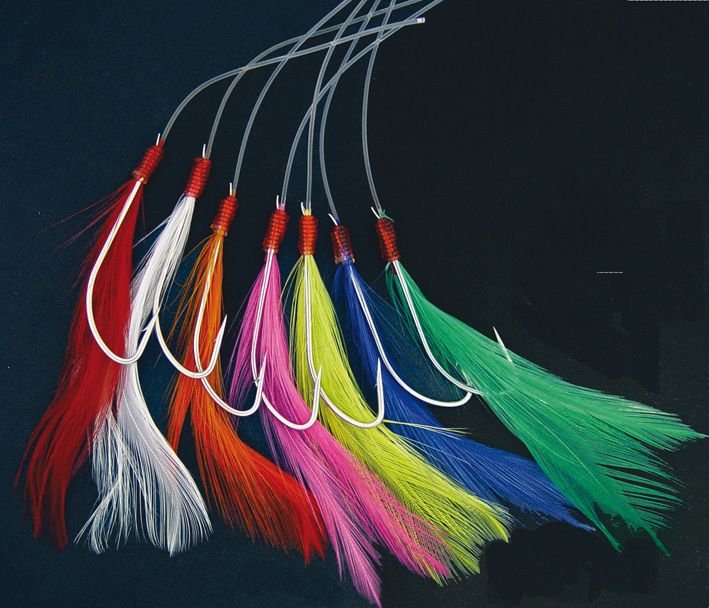 Standard coloured Mackerel feathers and white feathered rig. Add bait for most species
Shakespeare Mackerel Feather Coloured - Assorted (Pack of 10)
Sea Fishing: 7 X Hook White Mackerel Feather Rig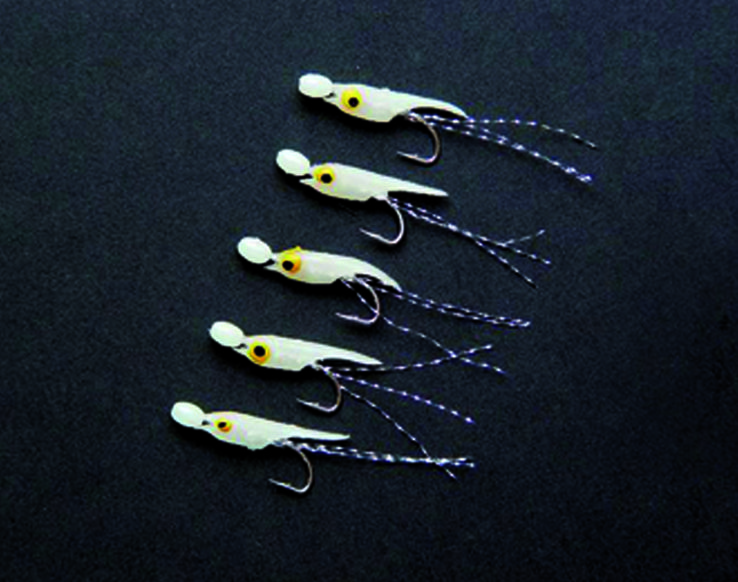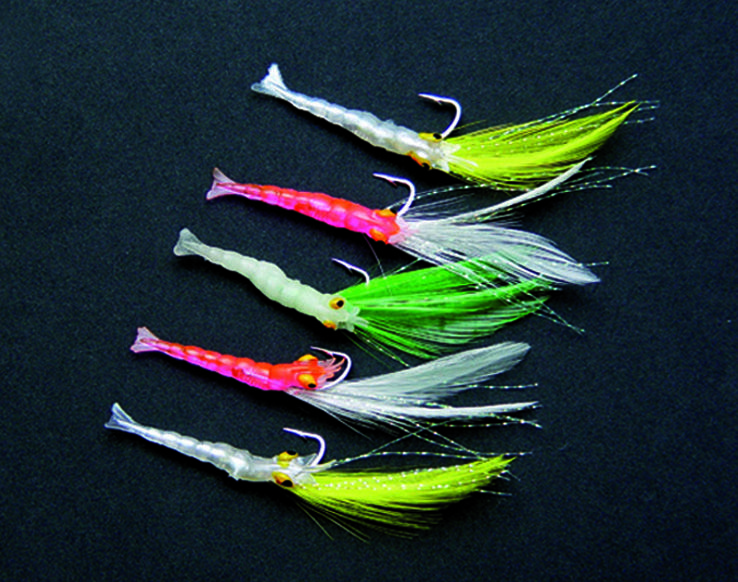 Two types of shrimp rig patterns, both very successfull rigs
Sea Fishing:Shakespeare Multi-Shrimp 5 X Hook Lure Rig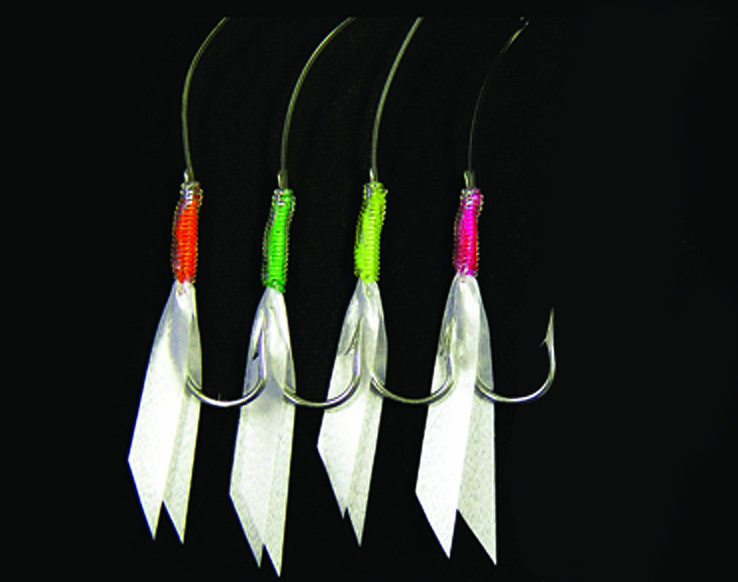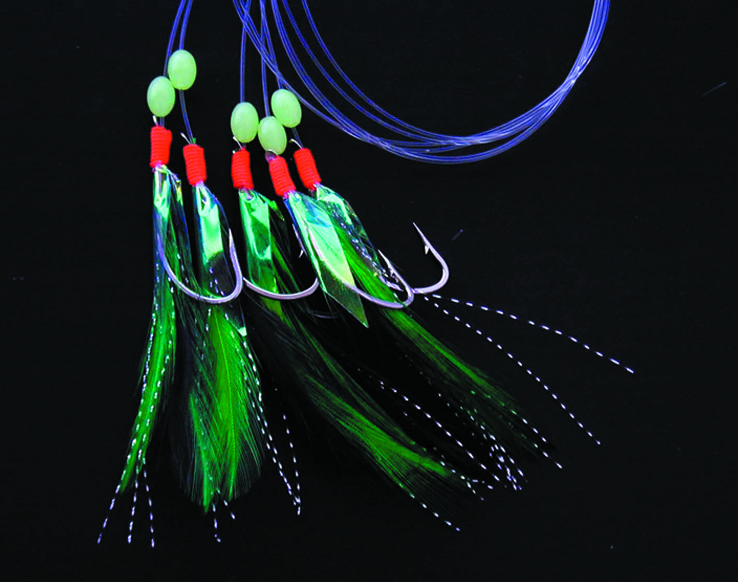 The Mackmaster Lure (all-rounder) and Nite n Day Rig (tied heavier-pollack, cod, ling etc)
Shakespeare Salt Sea Rigs Nite N Day Beach Lure L M/L 50lb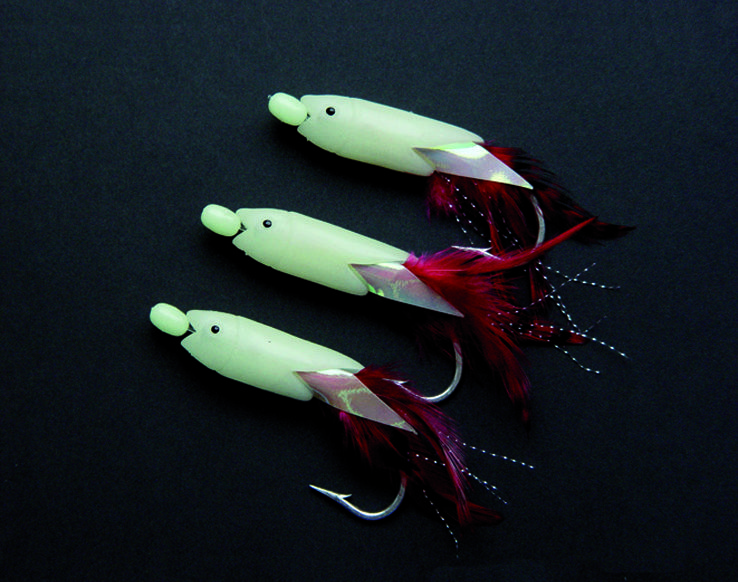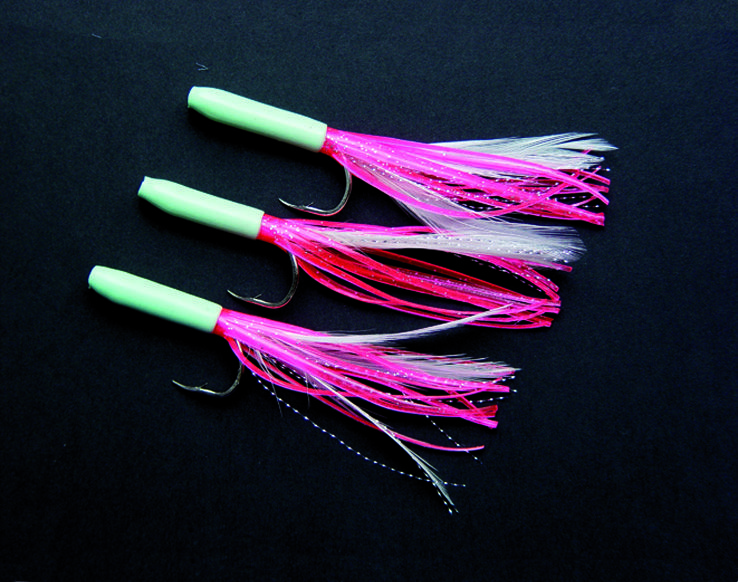 Psycho Lures and Pink Goblins. Some of my favourite big-fish catchers!
Shakespeare Salt Sea Rig Pink Goblin Lure
Shakespeare pink goblin 3 x hook sea rig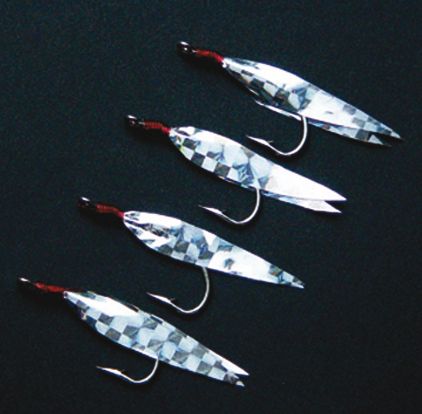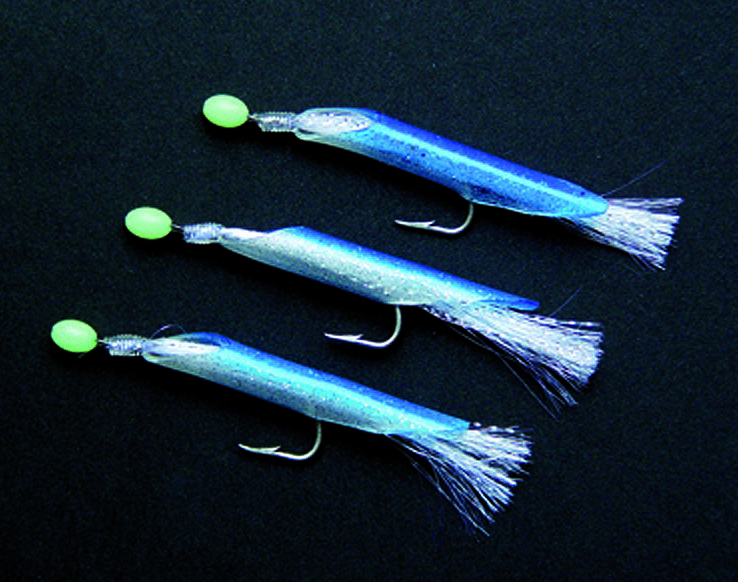 Silver Dream Lure (most species but work well with Ling) and Silver Ghost Lure (most species)
Shakespeare Silver Ghost Lure - Silver (Pack of 10)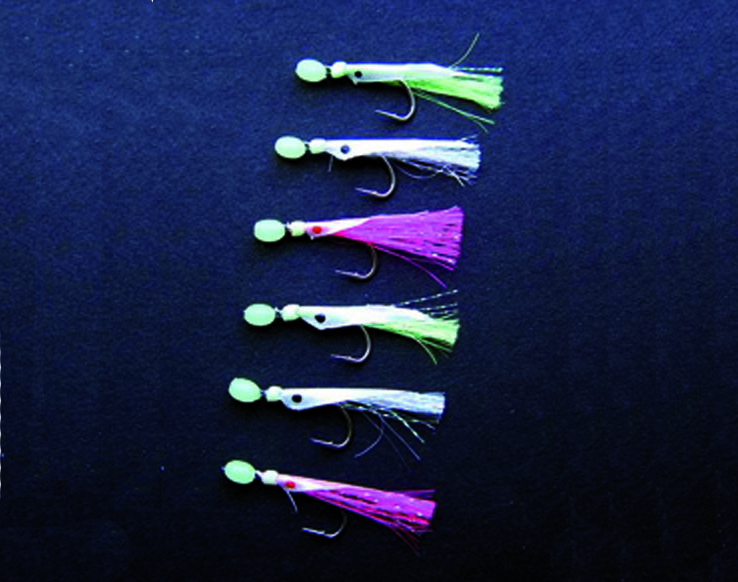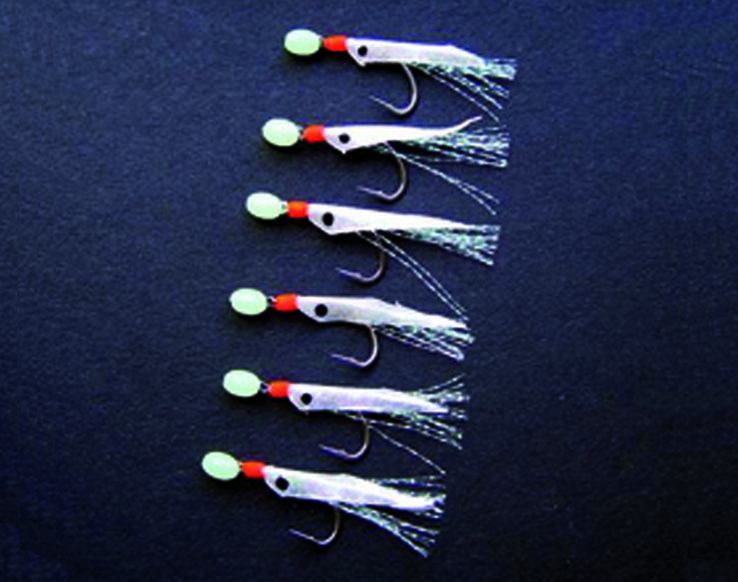 Strike Point Sabiki Red Eye and Sabiki Rainbow, two fabulous mini-fish rigs
Sea Fishing: Shakespeare 6 X Hook Strike point sabiki rainbow Rig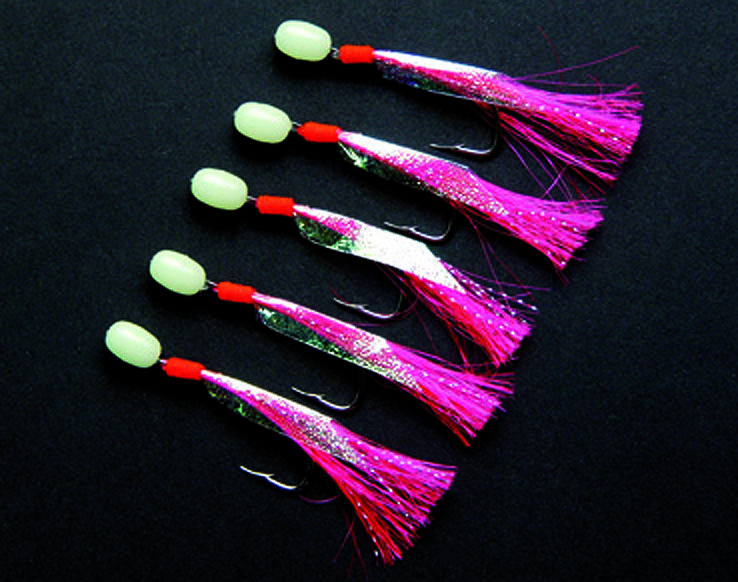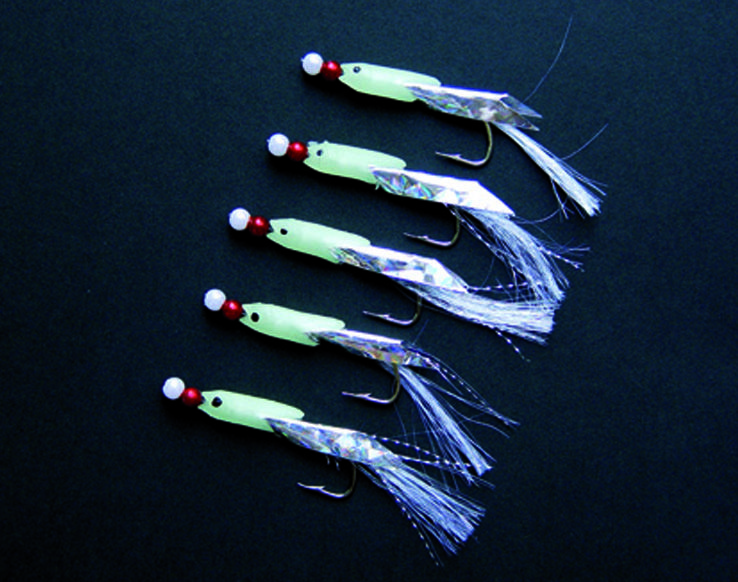 Another two useful sets, Flatjack Deluxe Rig and Exocet Rig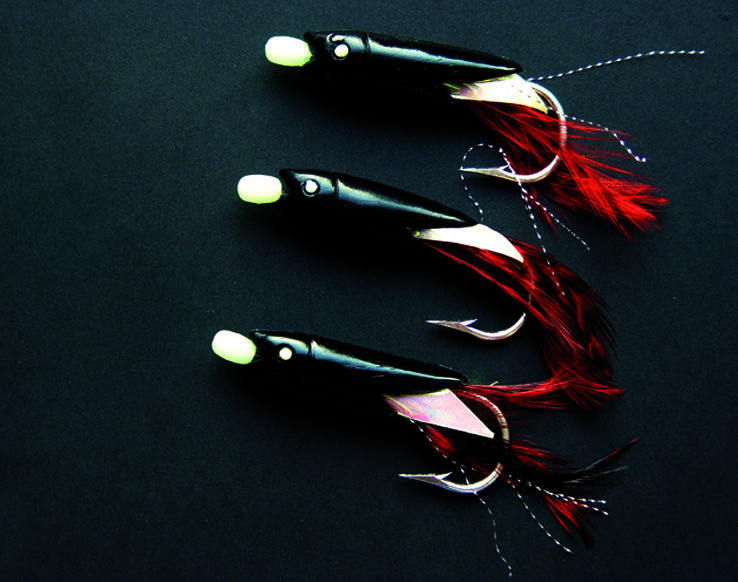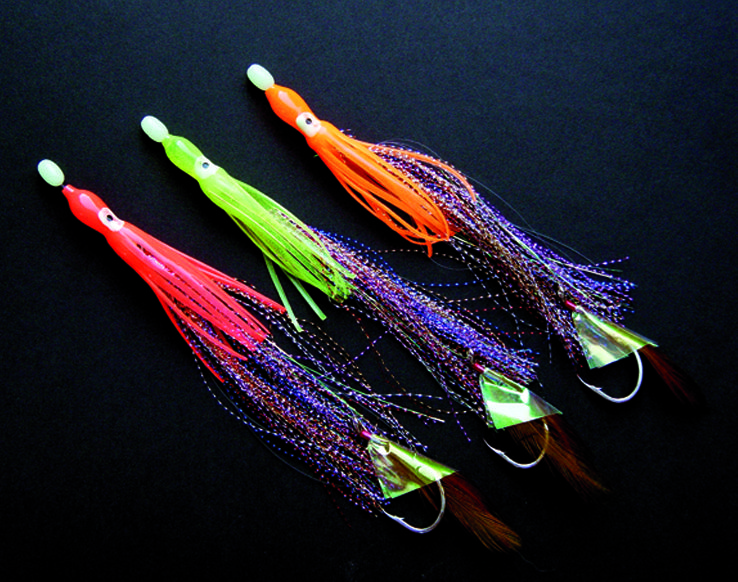 The Black Psycho Lure and the Super Squid Rig, another two "big-hitters"
Sea Fishing:Shakespeare Super Squid 3 X Hook Lure Rig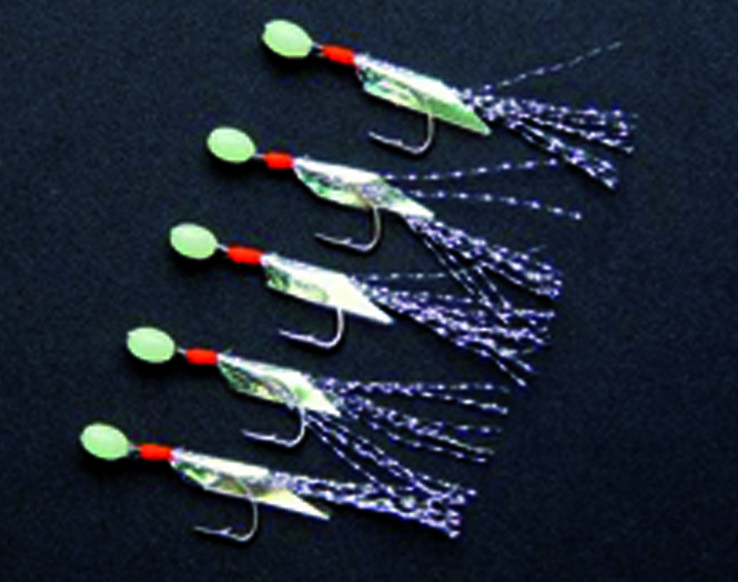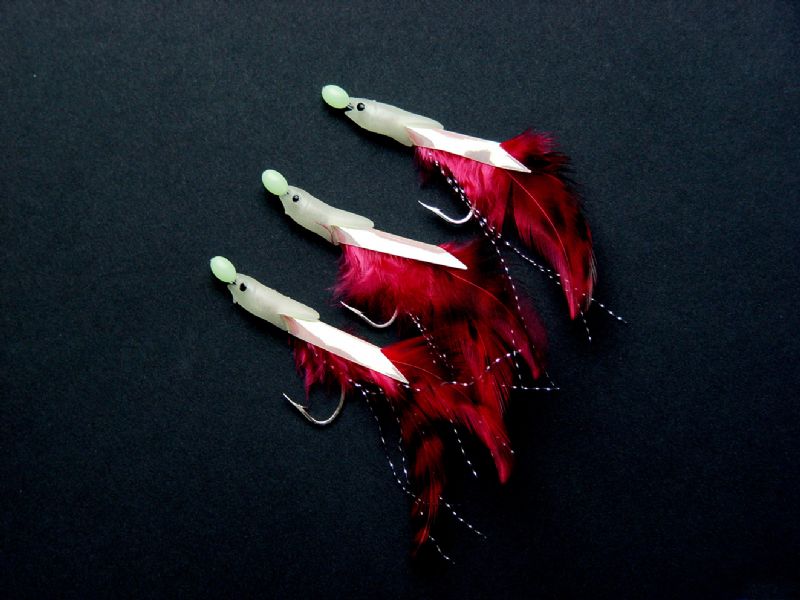 The Terminator Lure and the Superflash Rig, another pair of useful jig baits
Sea Fishing: Shakespeare 3 X Hook Terminator Rig
Back