Shakespeare Sigma Game Bags and Fly Boxes
Product Review
Shakespeare Sigma Game Bag and Sigma Fly Box
Two new products out this year under the Shakespeare Sigma banner are the range of game-trout bags and the excellent, clear water-proof fly boxes.
The bags are available in three sizes, and are all constructed from Waterproof 600 x 300D material. The Sigma "Game" Bag (see main photo image above) has an adjustable carry strap, two external pockets (22 x 20 cm), a front priest pocket and a D-ring for landing net.
RRP £15.99 Shakespeare Sigma Game Bag - Green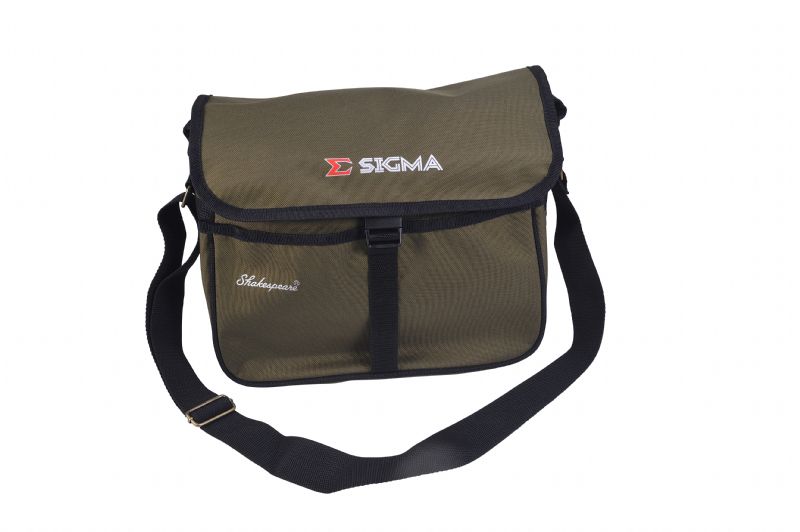 The Sigma "Trout" bag (left) has the same spec, although smaller with one front pocket RRP £14.99
Shakespeare Sigma Trout Bag - Green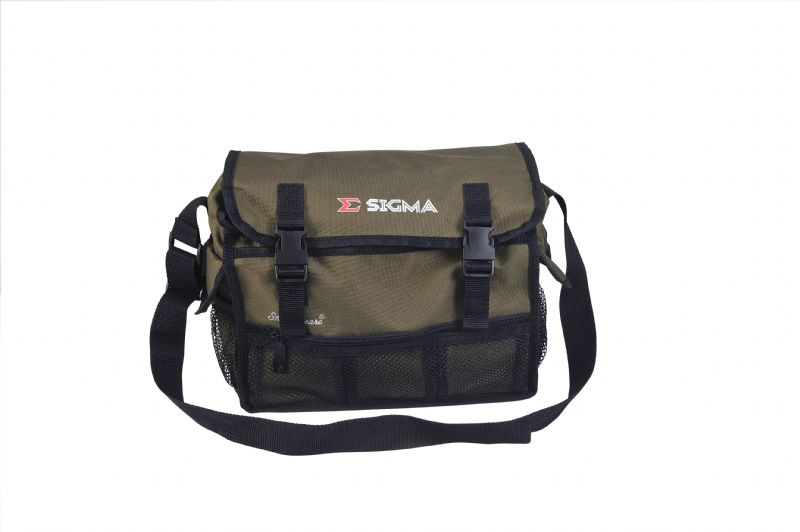 The smallest in the range is the Sigma "Pocket" Bag (right) with same spec, but two internal pockets, one outer pocket, two side pockets, two mesh side pockets and three front zip mesh pockets. All three bags in the new range are strong and well put together, stylish and cover most game angling applications.
Sigma Pocket, handy litte tackle bag RRP £12.99
Sigma Fly Boxes
These clear, double-sided boxes are a new addition to the Shakespeare fly range. They are available in three sizes, small (10 x 7 x 4cm), medium (12 x 10 x 5cm) and large (15 x 11 x 5cm). Each fly box is fitted with high quality cut-out foam inserts for safe storage and easy viewing of your fly collection. There is also a water-proof seal imbedded in the rim to prevent water ingression.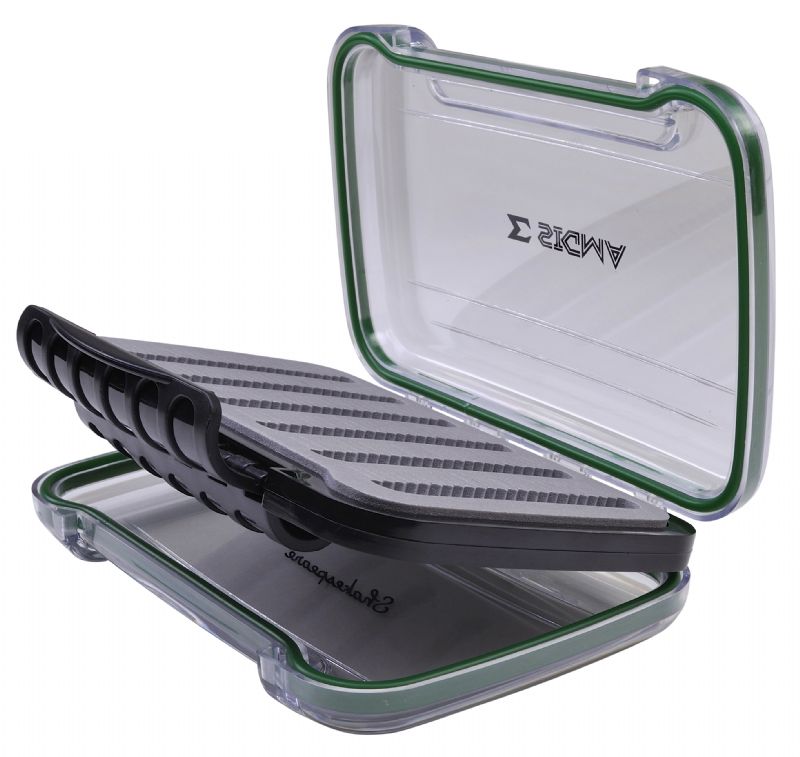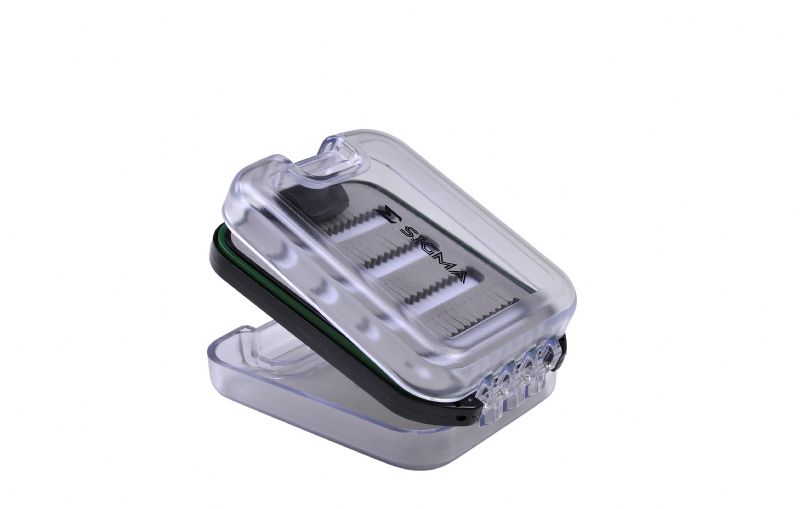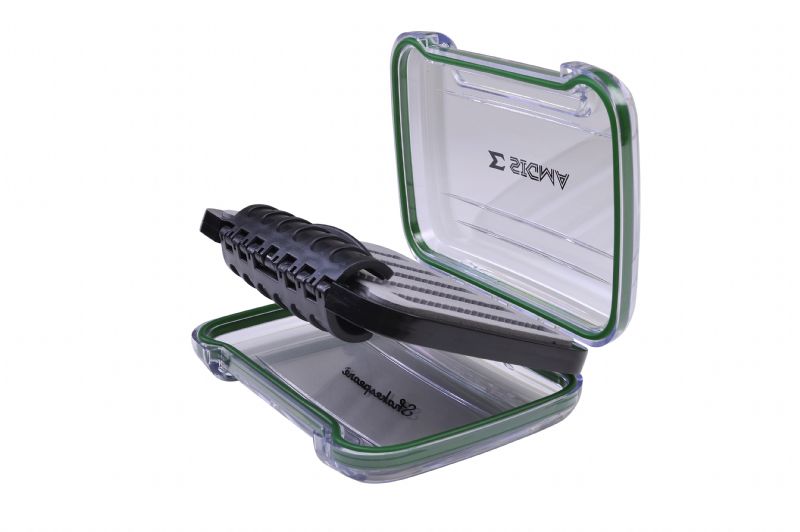 Small...... £6.99...
Medium... £8.99...Shakespeare Sigma Medium Fly Box - Green
Large....... £9.99...Shakespeare Sigma Large Fly Box - Green
Back