Shakespeare Superteam Rod and Reel
Shakespeare Superteam Match
Rod and Reel Match Kit
What the manufacturer says
Superteam Match Rod
These rods have extremely versatile progressive actions that blend the fine hollow tip section into a powerful middle and butt section. This offers a rod that is equally good when hooking and playing fish on finer hook lengths and hooks as well as more powerful fish on heavier gear. All blanks in the range are amazingly slim and balanced.
Features
High modulus carbon blank
Zirconium oxide guides
Top quality slim cork handle
Ergonomically designed reel seat
Hook keeper ring
Supplied in oval tube

Superteam Reel
Two reels that represent the highest quality and spec within the Shakespeare price point. These reels have been developed specifically for the demanding competition angler. FD reels are proving more fashionable at this price point and these powerful reels are perfect for modern competition tactics.
The reel looks stunning with its matt black finish and aluminium/carbon hybrid spool. The shallow capacity spool has two line clips, one with a round spring-loaded design making it safe and easy to use.
Features
6+1 Bearing
Supplied with spare deep aluminium spool
EVA handle knob
2 x line clip
Large diameter bail wire
Large diameter line roller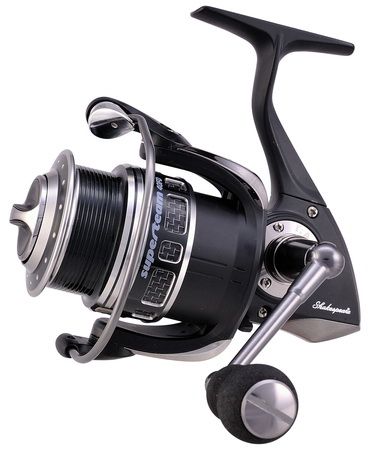 My product test
I was lucky enough to be asked to have a play with the Superteam 13ft Match rod from Shakespeare teamed with the Superteam reel. With a planned Roach session coming up, I would have the perfect opportunity to see how this Match combination felt, obviously with regards to casting, playing fish etc.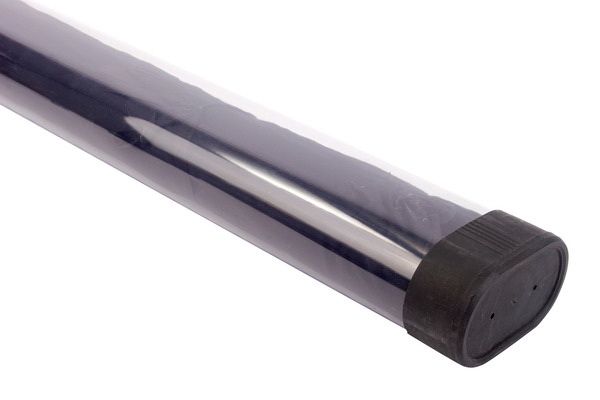 The rod comes in a neat-fitting plastic oval protective tube, which can be slipped quite handy into the rod bag completely eliminating any danger of rod damage. Giving it the "once over", this three-piece blank is amazingly light and of slim diameter. There is a good quality reel seat incorporating a foam upper grip and quality cork handle. The rod feels sweet, and naturally comfortable in the hand, finished to high quality, and with the Superteam reel attached, perfectly balanced.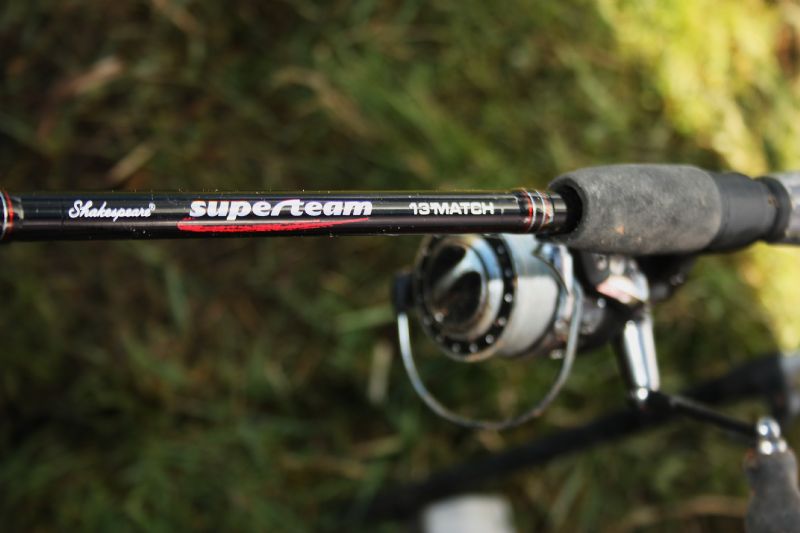 The Superteam reel, again, is high quality, compact and with six bearings, super smooth. Lovely bale-arm pick-up action and excellent front drag system. Aesthetically, it looks really well, finished in matt black and satin silver, and comes with a machined spool with carbon insert and a spare spool. The rod and reel together, as you would expect, are a very well balanced combination and a fabulous looking float fishing set-up. I still cannot get over how light and agile this kit feels!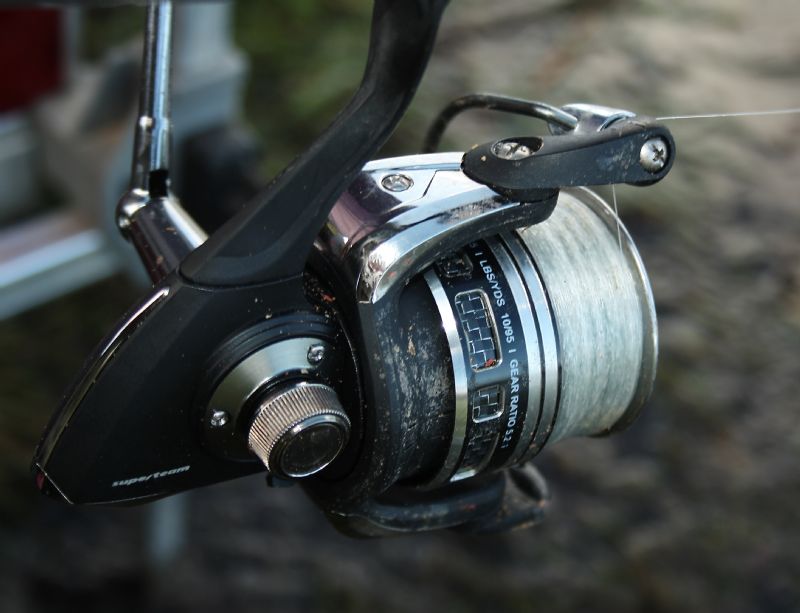 Christened with a drop of groundbait!
Looking through the catalogue, the Superteam Match Rod range is also available in a 15ft version and an 11ft Pellet Waggler version that would cover most match angling variations. The Superteam reels are available in 35FD (110m/0.25mm) and 40FD (85m/0.30mm).
Lakeside, with line through the guides, I opted for a reasonably heavy, loaded and bodied 12g waggler. This was necessary to counteract the bitter cold easterly breeze determined to wreak havoc on our Roach session. With depth plumbed and float set at 12ft, the rod was a delight to use, accurately flicking the waggler beyond the feed zone to avoid disturbance. Fishing "on the drop" would initially cover the full depth of the water column naturally. Rod-tip sunk, a few fast turns of the handle and main-line suitably buried to alleviate un-wanted surface drift.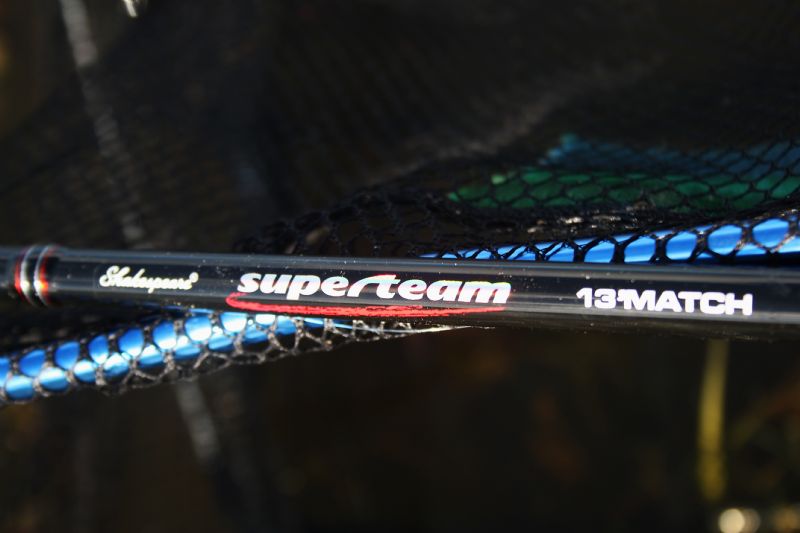 Small Roach arrived quite quickly over the initial feed (several balls of ground-bait), with intermittent catapults of maggot and hempseed, (little and often) and I soon slipped into my old match tactics from yester-year. Lift, reel, swing the fish to hand, un-hook, another maggot if required, accurate cast, bury the line, a dozen maggots over the float, float dips, lift, reel etc. How easy it all comes back.
Thankfully, the brief interlude of snow, yes snow in mid-April, gave way to sunshine and just long enough to force a little heat into my hands and body, even taking off the second jacket for a while! Fishing the waggler is so much more enjoyable without the bulk of added clothing hampering your movements. Although I used the rod rest for un-hooking, float adjustment or tying on a new hook and such, most of the day was spent holding the rod without any thought given to its weight. It really is a joy to use.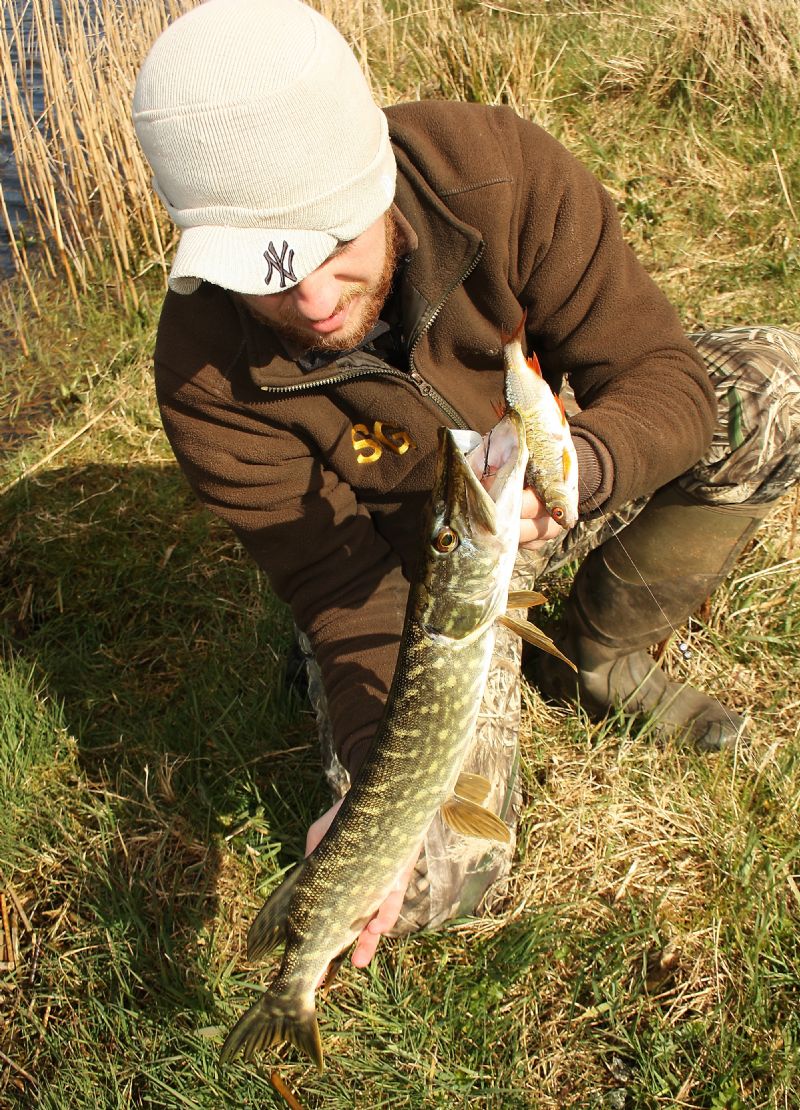 Simon selflessly volunteered to remove a few nuisance "Jacks" from my swim
As usual on this mark, the hordes of jack Pike regularly scattered the feeding shoals, preventing a real "bag-up" session, despite Simon's attempts to clear the swim of nuisance fish. Each small pike landed was taken along the bank a few yards and released, but there are so many here that my keep net also suffered attacks. Four times in fact, with one hapless three pounder ending up caught up in the micromesh, finally coming free when I shook the net. I am surprised that the keep net survived the attacks actually.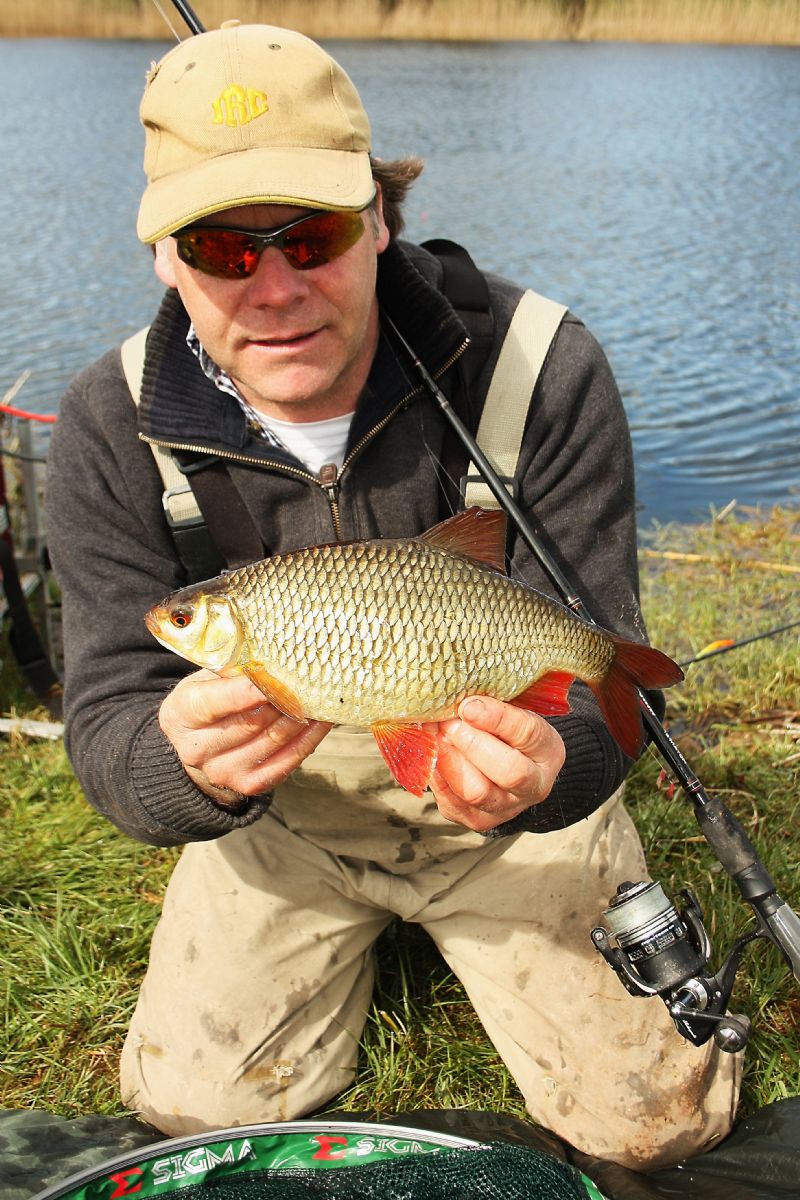 A well-conditioned Roach/Rudd hybrid falls to the Superteam
We were looking for specimen sized fish, and I eventually hit the crossbar with a Roach/Rudd Hybrid just under the magical 2lbs barrier. Never mind, it gave the rod a great run for its money, with the Superteam winning out in the end, for a sunny photo-shoot.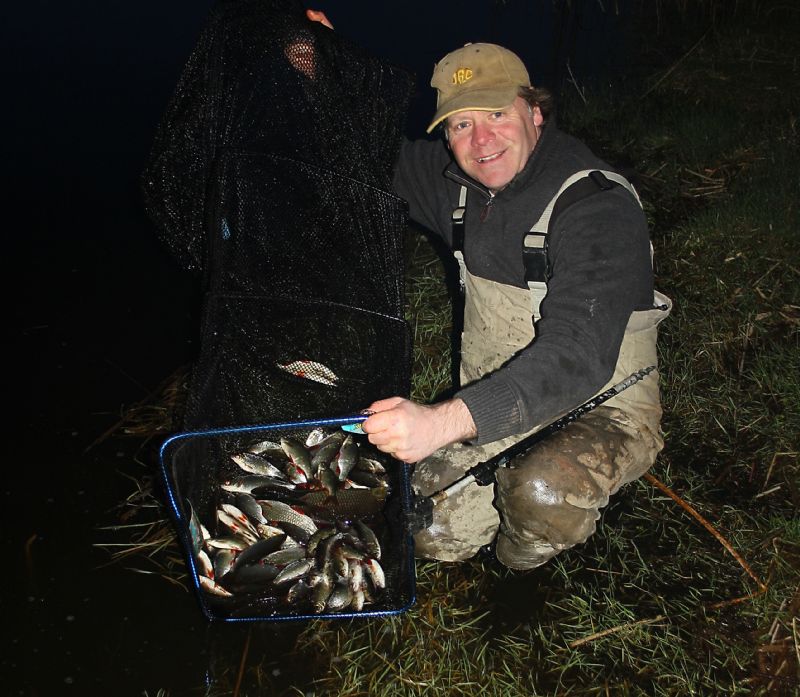 The Superteam Match are a winning combination
I really enjoyed using the Superteam kit from Shakespeare. The reel performed perfectly and the rod is an absolute winner. The shorter, cork butt is a perfect length not only for balance but just as importantly does not get in the way when lifting vertically into a fish, or striking to either side. Hand on heart, I can fully recommend this well-thought out float rod and accompanying reel, and can't wait to give it a go at some larger freshwater species over the coming months.
Available through all good tackle shops
Great deals at these links
Superteam Match 13ft...RRP £89.99......Shakespeare Super Team Match Rod - Black, 13 Ft
Superteam Match 15ft...RRP £109.99.....Shakespeare Super Team Match Rod - Black, 15 Ft
Superteam Pellet Waggler...RRP £79.99..Shakespeare Super Team Pellett Waggler Rod - Black, 11 Ft
Superteam Reel 35FD ...RRP £59.99.......Shakespeare Super Team 35 FD Reel - Black
Superteam Reel 40FD...RRP £59.99........Shakespeare Super Team 40 FD Reel - Black
Back