Shakespeare Trion Series
Shakespeare Trion Rod, reel and line.
A recent invite from Mark Corps to fish Lough Eske in County Donegal, gave me the opportunity to try out one of the new Trion product range of rod, reel and line from Shakespeare.
My rod choice from the extensive Trion range was the fast-action 9'6, with a 7/8 line rating. Matched with the Pflueger Trion reel and Trion fly line, it presented quite an impressive looking set-up.
For more information.......... Shakespeare Trion Reel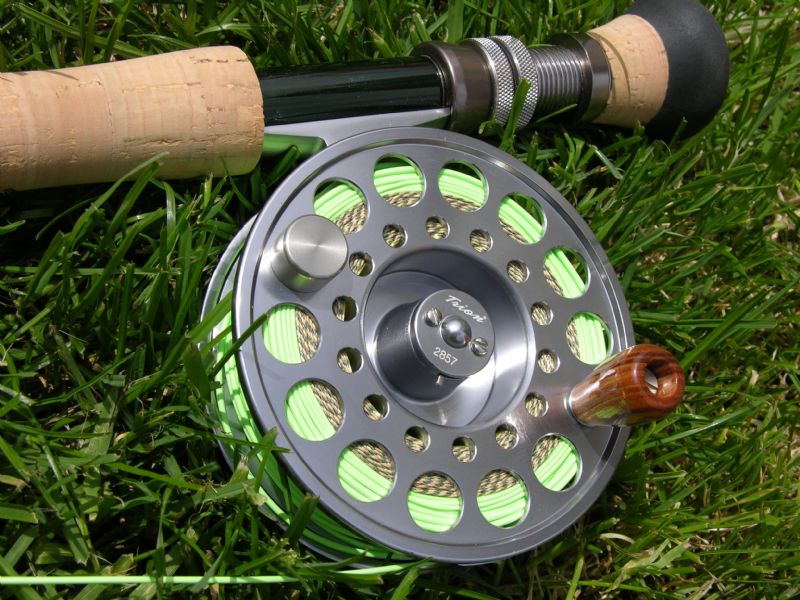 Trion reel, super-smooth with superb drag system
Arriving at the top end of Lough Eske, I roll cast the team of three wet flies with ease and a couple of false casts sent the leader an impressive and effortless distance from the boat. Even my questionable abilities in fly-casting began to take on an air of professionalism with this extremely user-friendly kit.
Throughout the day, this set up continued to impress, and was a true delight to use. I ended the day with nine Brown Trout, but unfortunately failed to tempt the occasional Salmon and Sea-trout that showed themselves along the margins.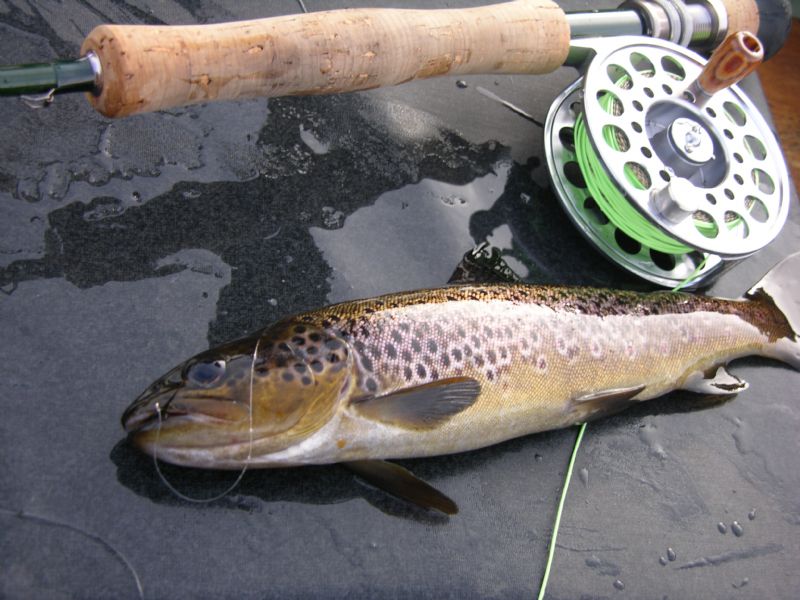 The Trion rod has a build quality that supersedes its £65 (79 euros) price tag. Finished in "bottle-green" with a full wells triple-A grade cork handle, detachable fighting butt, over-slide joints, lined stripper guide and first guide with snake intermediates, this is a lot of rod for the money. It also comes packaged in a cordura travel tube as standard.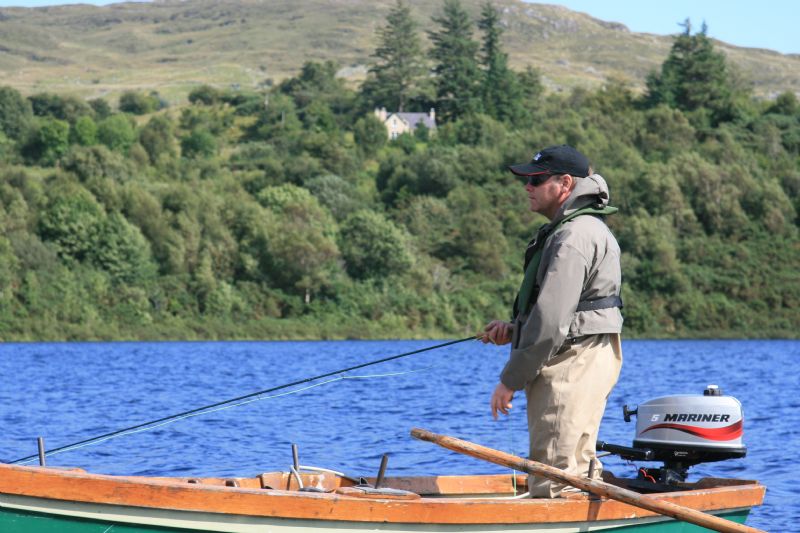 The Pflueger Trion reel retails at £89 (108 euros) and recently won the title of "Best Reel for under £100" in Trout and Salmon. It has a large arbour, machined and anodised frame and spool, excellent one way clutch bearing system, quick change spool and counter-balanced handle. It is silky smooth and a perfectly balanced match for the Trion rod.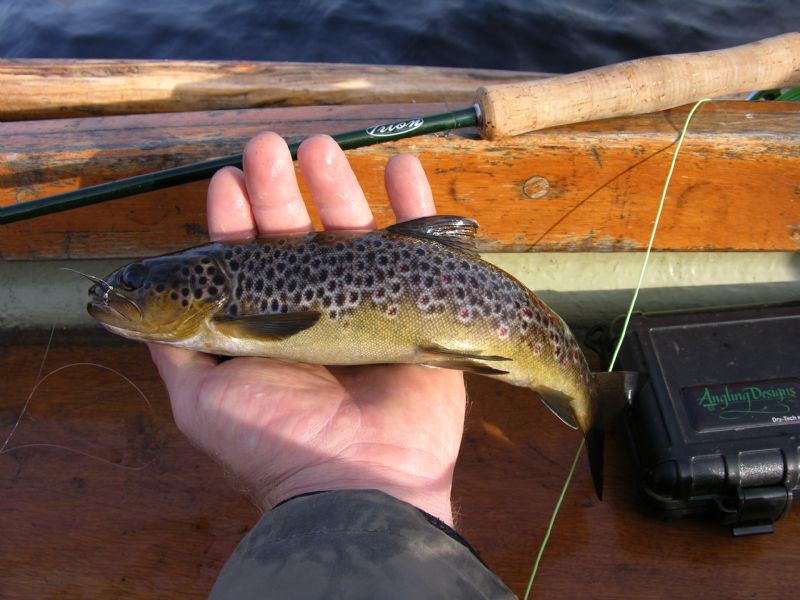 To finish, the Trion fly line at £35 (42 euros) has a new designed, compensated core that offers low-stretch for sensitivity and connectivity, but provides some minimal stretch to help reduce "smash takes". The new PVC coating formulation offers increased shooting potential, supple and memory free, with low friction and high durability.
Line information..............Shakespeare Pflueger Trion Fly Line 7 WF HI-D
What I can honestly tell you from my enjoyable day on Lough Eske, is that Shakespeare have designed a superb set-up that is spot-on, light and powerful and a pleasure to fish with, top quality kit at a very affordable price. Give it a go, I guarantee that you will not be disappointed.
Available from all good tackle shops
Trade enquiries: Pure Fishing
Tel: 00 44 (0) 1527 405410
Email; contactus-uk.purefishing.com
Back