Specimen awards 2016
Specimen awards 2016
Just home from the 2016 Irish Specimen Awards, and it was another great wee show.
Held this year in the Clayton Hotel, Dublin it ran as smooth as always with Dr Willie Roche at the helm and the sterling work of the committee, and in particular, Bridie Flemming, without whom I am certain the process would be in disarray!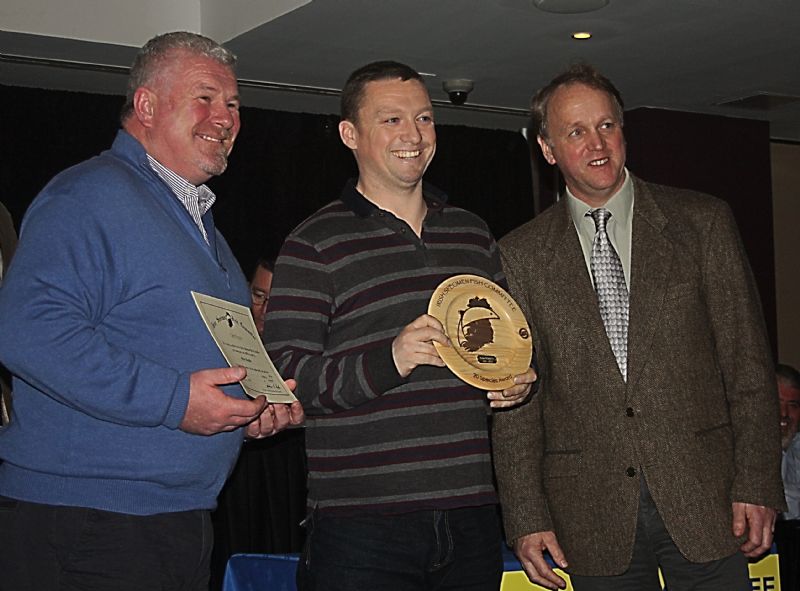 Ross Macklin recieves an award for achieving twenty different species over specimen weight
Awards presented by Jim Clohessy (left) and Chairman Robert Rosell
Dr. Robert Rosell started the ball rolling with a pleasant introductory speech, and well-known angler Jim Clohessy gave an interesting talk in his endearing way about the ups and downs of specimen hunting in Ireland, very enjoyable.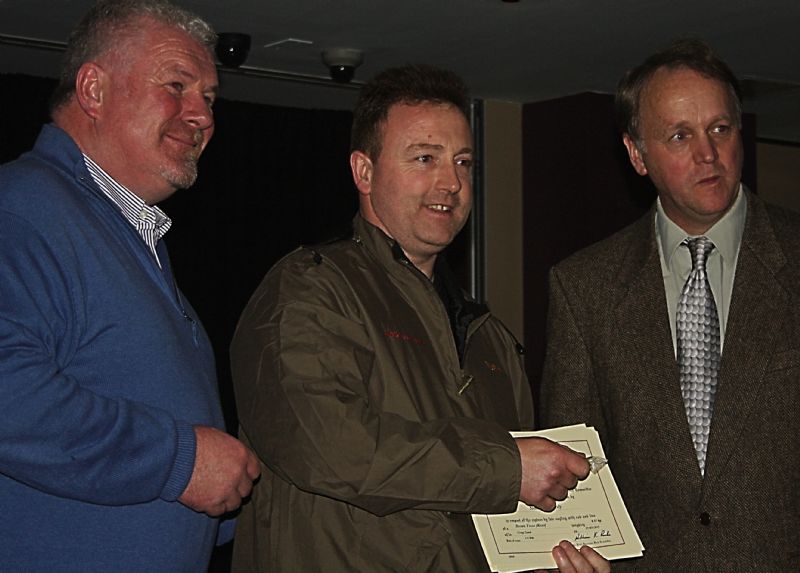 Top specimen hunter Sidney Kennedy managed an amazing array of species in 2015
With secretary Dr William Roche presiding over the ceremony, with awards presented by Jim Clohessy and Robert Rosell, there were two new records taken in 2015 that were made known. The Twaite Shad record had been broken by Thomas Lynch with a stunning fish of 1.64 kg taken on the River Barrow in Carlow and the Smooth Hound record fell to Garech Murphy with a huge fish of 8.62 kg taken out of Wicklow.
There were 447 ratified specimen claims last year, mostly Irish anglers as you would expect, but also participating anglers from the Netherlands, UK and Belgium, with Henk Theulings of the Netherlands actually travelling to Dublin for his presentation, great to see.
Henk Theulings of the Netherlands recieving his award for a specimen Tope taken at Wicklow
Another heart-warming point was the number of young anglers that managed to capture a fish of a life-time, including wee Amy O'Brien, her Carp and Mullet catches had to be larger than her!
Amy O'Brien takes it all in her stride, a star in the making
Interestingly, in a bid for extra conservation, Tope, Blue Shark and Spur Dog were recently included in measurement-based specimens. This avoids the requirement to weigh a fish on shore and allows for a quick measure, photograph and return system. For 2016, four marine species that were once suspended from the list have now been re-introduced on a length-measurement basis. These are Common Skate, Angel Shark, Undulate Ray and Porbeagle. It will be interesting to see how this pans out. As with all catches, safe handling with regards to both fish and angler is necessary to ensure our catch of a lifetime returns in good shape.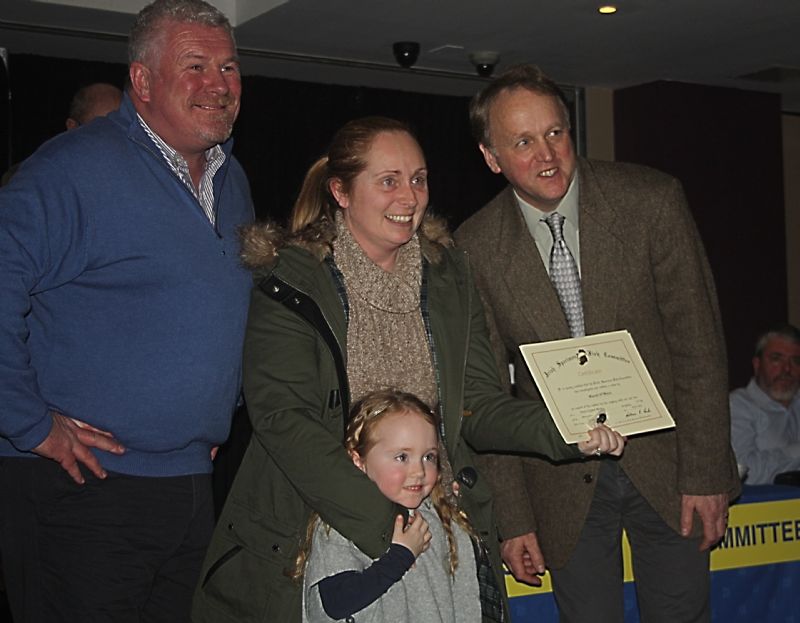 Mandy O'Brien and young Amy, mother and daughter both had fabulous catches in 2015
For a wealth of information on specimen fish in Ireland, qualifying target weights, record fish, reports from previous years, and how to go about submitting a claim, log on to the Irish Specimen Fish Committee website at www.irish-trophy-fish.com
Photographs from the awards ceremony can be accessed at this link below.
https://picasaweb.google.com/112958396426677508255/ISFCAwards2016?authuser=0&authkey=Gv1sRgCImjlo-P9tHf3AE&feat=directlink
Back