The Greys Prodigy VX Specialist Float Rod
The Greys Prodigy VX Specialist Float Rod
The catalogue bumph!
"A brilliant all-round float rod, with just a hint of extra casting and striking power. Forgiving tip allows for a degree of finesse, and helps to avoid hook pulls as bigger fish are played in towards the landing net. The 15ft option provides extra casting and striking backbone".
Product review
While helping out on the Pure Fishing stand at the Dublin Angling Show this year, I had the opportunity to peruse the Greys Rod stand, and amongst the many outstanding rods on show, my eye caught the VX Specialist Float rod.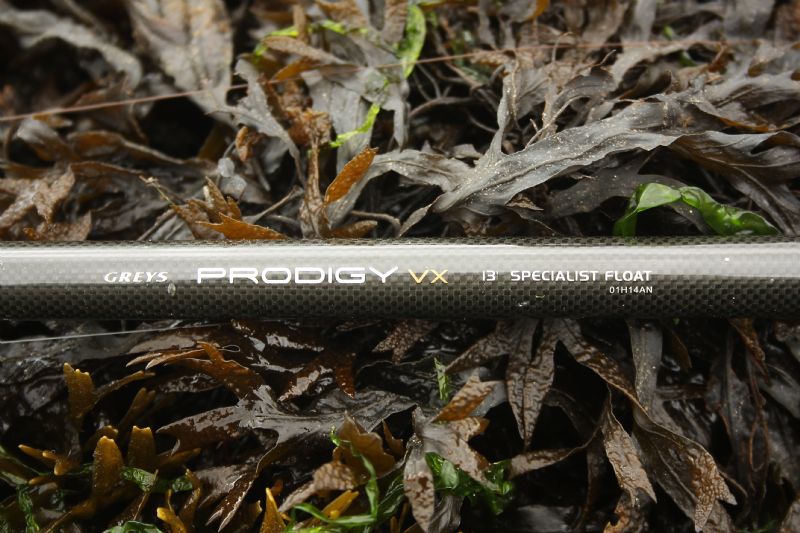 The Prodigy VX Specialist Float Rod, a tasty looking piece of kit
This looked and felt like it would be quite useful for my Tench or Mullet adventures, as it had quite a bit of "poke" to handle these particular feisty fish. Fish that enjoy the features of fresh water lily pads or clumps of salt water bladder-wrack to run to when hooked! On these occasions, standard float rods can be under-powered, and the VX felt "up to the job". So I ordered the thirteen foot version from the two options.
The blank is finished in matt black, with high gloss whippings. Good quality cork handle and reel seat, and with reel fitted, pleasantly balanced. It says the hook-keeper ring is folding, it isn't on my version, but let's not split hairs over that! What else do Greys need to learn about rod building? Well, very little it seems, such a well-finished, balanced blank.
As usual, bending it into the ceiling just isn't enough, I need a fish on for a proper test and headed out to a local Tench water to try my luck. This is a heavily weeded area, with little room to manoeuvre between the lily pads, and would really test the rods "metal" should a decent Tench show up. The rod cast well, felt balanced, all good so far.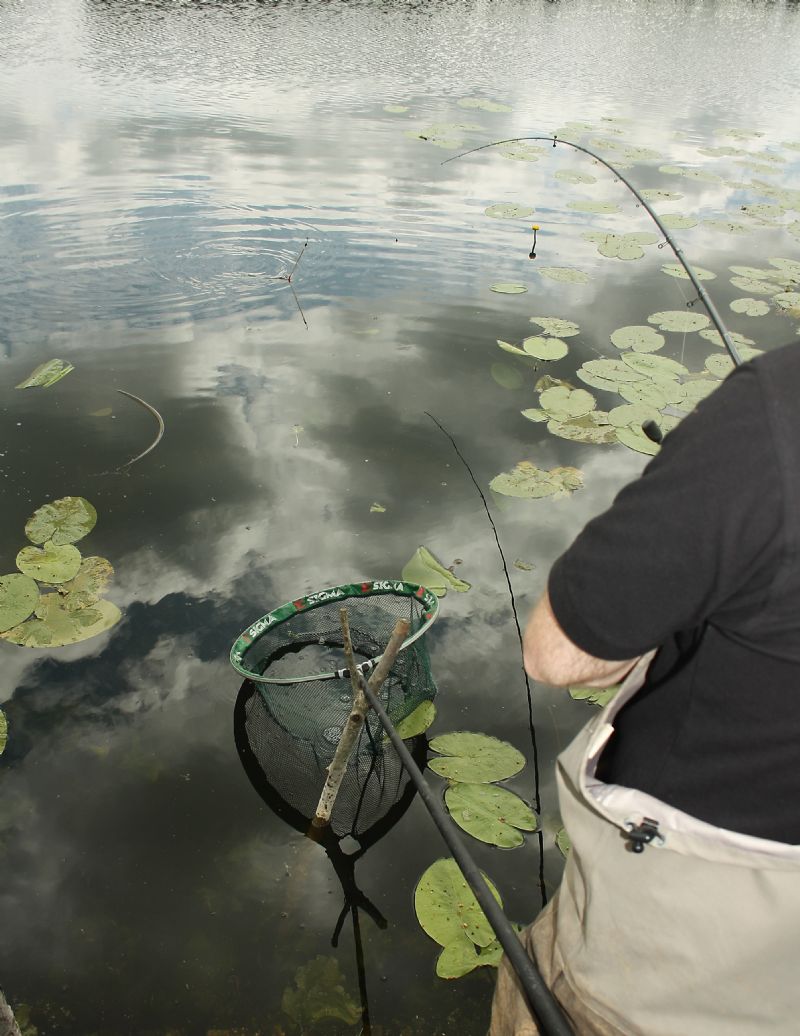 Plenty of power in reserve to control an un-ruly Tench in a tight spot!
Soon into a fish, and not a bad one at that, which ripped line against the clutch and buried itself among the lilies. Although un-able to stop the fish totally in its tracks, the rod certainly helped in damage limitation. It came into its own when "bullying" the fish through the weeds and safely to the net. Lesser rods would have struggled here.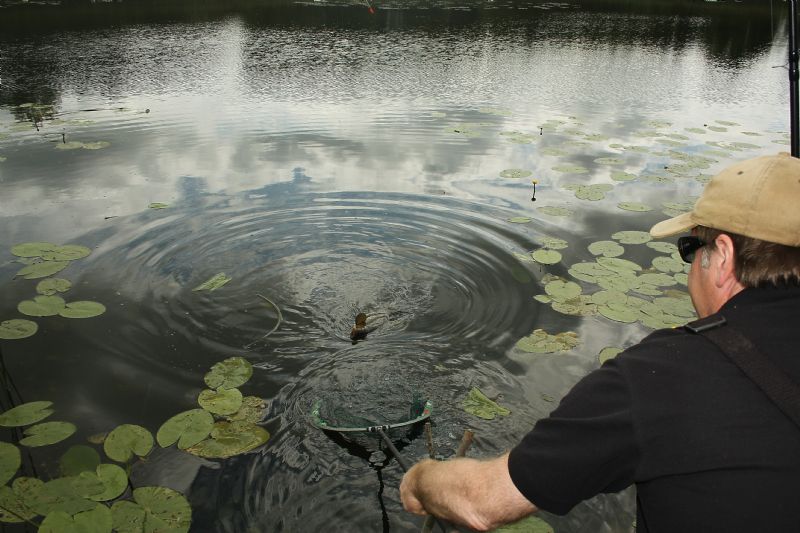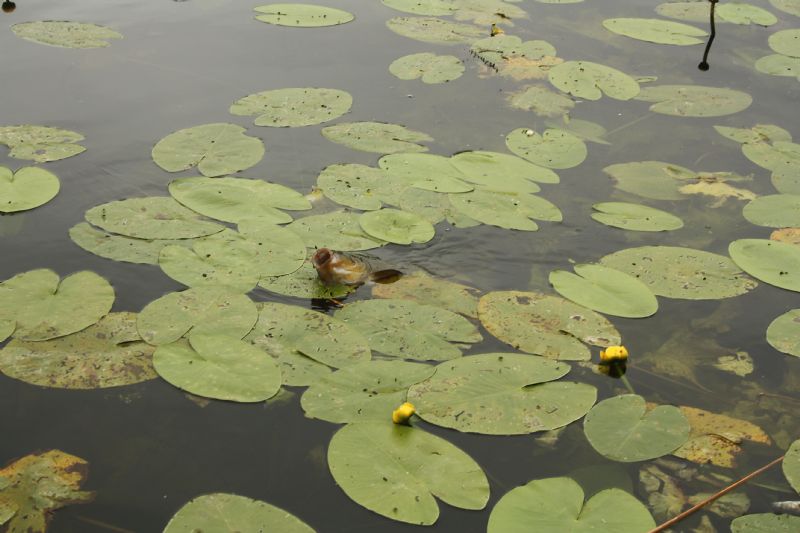 This 5lb'er ran through the lilies, but the Prodigy VX guided her back!
Four fish later, all around 5lbs, I think I have found my perfect Tench float-fishing rod. Ok then, one species down, one to go. Tench and Mullet are comparable in size, although Tench will fight doggedly whereas Mullet will tear off in long runs and refuse to come to the net. Both species require a rod with a forgiving tip but buckets of back-bone and this has both.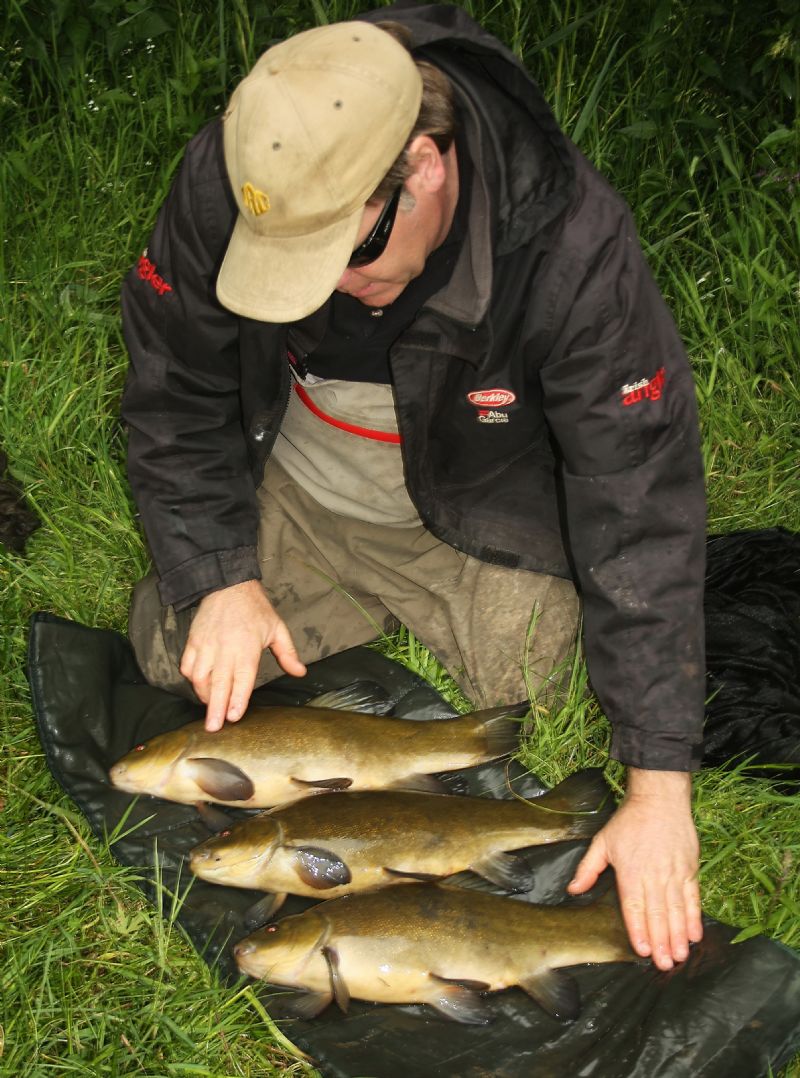 Three five pounder's fall to the Prodigy VX
Arriving at the shore, I stalked and soon found a small "pod" of large thick lips. The soft rod tip is perfect to cast and present a delicate bait such as bread flake, and with a fish on, the controlled power handled the Mullet perfectly. The soft tip managed to cushion any erratic lunges beautifully, avoiding a hook pull, and with mid-section power keeping the fish under control.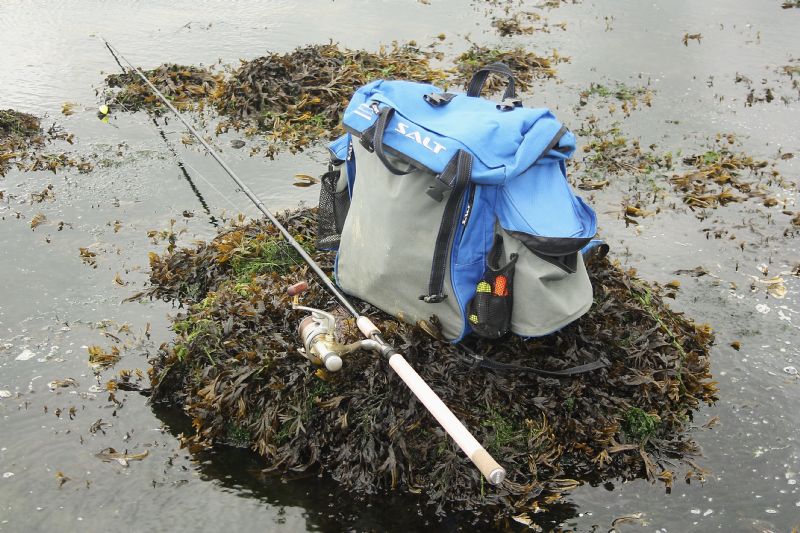 A change of scenery for the product test, saltwater this time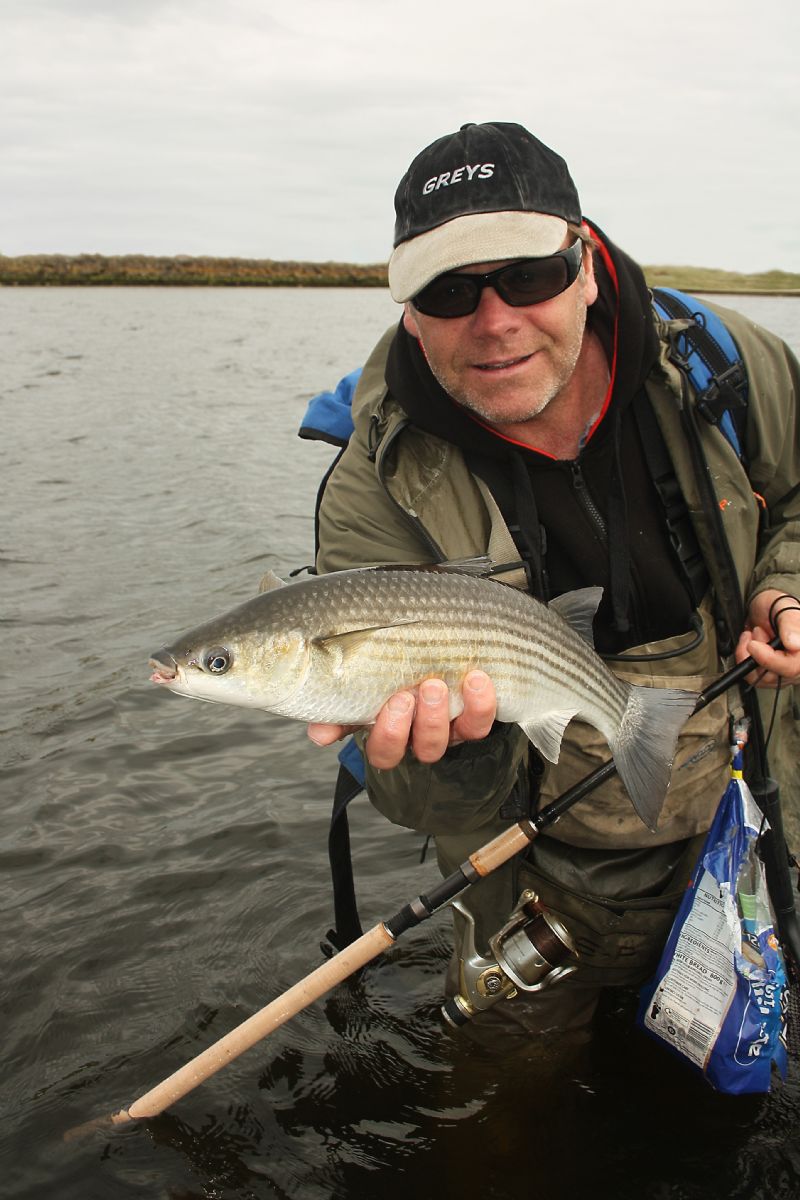 The VX is also a perfect Mullet rod, win,win!
Not satisfied with one fish, I continued on and luckily connected with another three, two of which were over the magical 5lb specimen barrier. To sum up, my tackle test with this rod landed eight, hard-fighting, dogged fish from both freshwater and saltwater, without loss or line break, that's a thumb's up in my opinion. I'm not sure what the VX stands for, but I'm guessing it's Very eXceptional!
RRP 13' version...£139
RRP 15' version...£149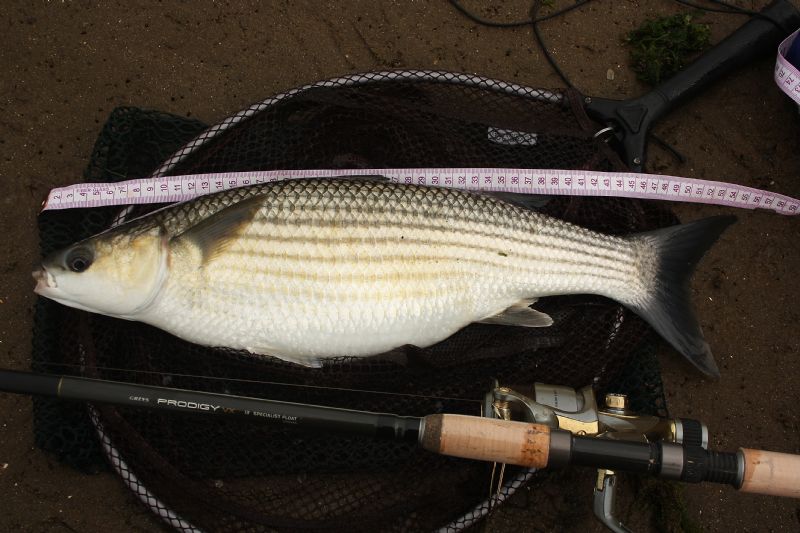 Back