Three-hook paternoster with booms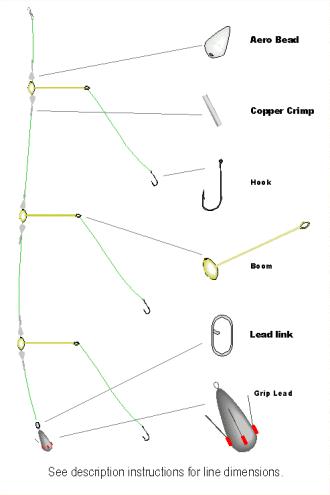 Tie this rig in the same way as the standard three-hook paternoster, but rather than locking snood swivels in position, trap small plastic or wire booms instead. Booms are handy if you wish to scale the snood line down in diameter for "scratching" on a tough venue. They help eliminate tangles, the lighter the snood line the more risk of it wrapping around itself or the main rig line!
Booms are useful when targeting numbers of small Whiting when speed fishing. In this case, add a small link swivel to the eye of each boom before attaching the snood. This will lessen the chance of line twist, so often the case with Whiting. This rig is designed for short to medium distance normally targeting Flounder and small round fish.