Trip to County Clare
Trip to County Clare
I first met Florian Peter at the Pure Fishing Trade show towards the end of last year.
He owns and runs a tackle shop in Ennis, County Clare.
From our chat, it was obvious he was big into predator lures, but it was also obvious that Florian was a knowledgeable angler, a nice lad and importantly, someone I would like to fish with. I love fishing outside my comfort zone, learning new methods (new methods to me, that is) from experienced anglers.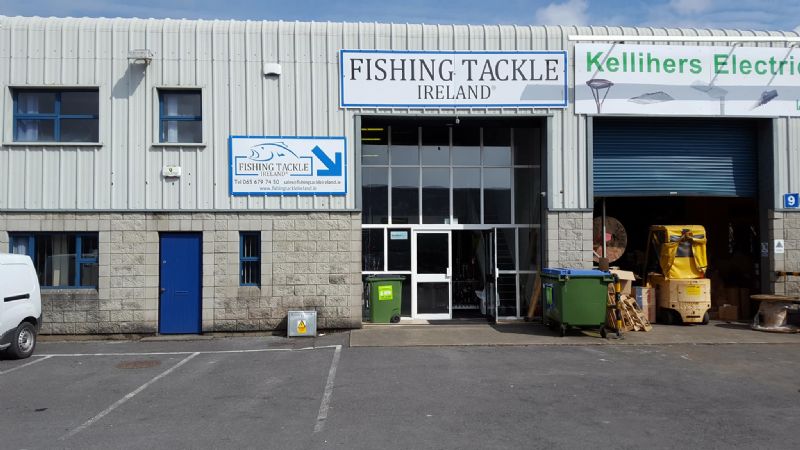 An invite from Florian had me driving the five hour journey to Ennis to meet up with him and his lovely family, extending their kind hospitality for a couple of days stop-over. The waters and species available to the all-round angler in this area seem endless. We took a spin over to his shop en-route, and very impressive it was too. It is fully equipped with everything required for a day's angling, and possibly the largest selection of lures in Ireland.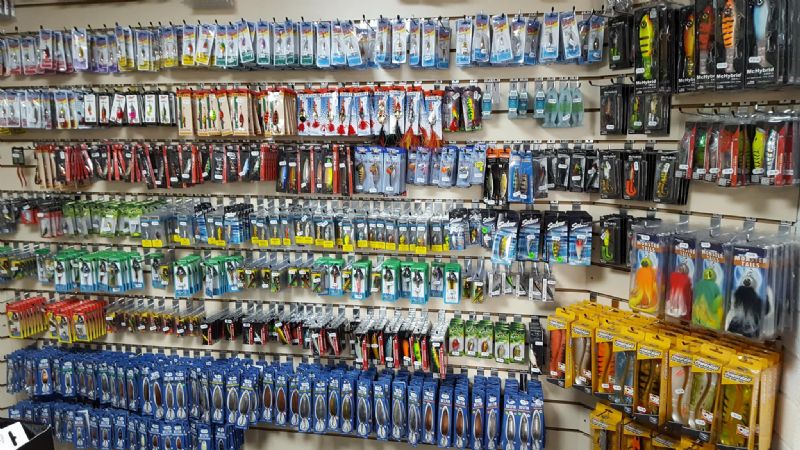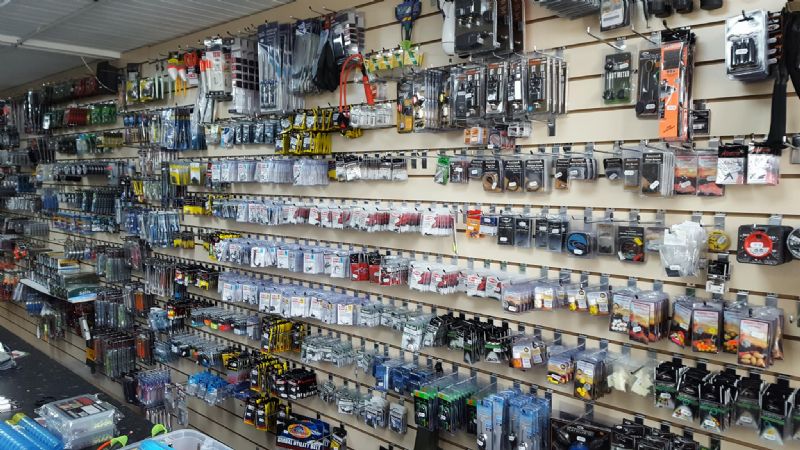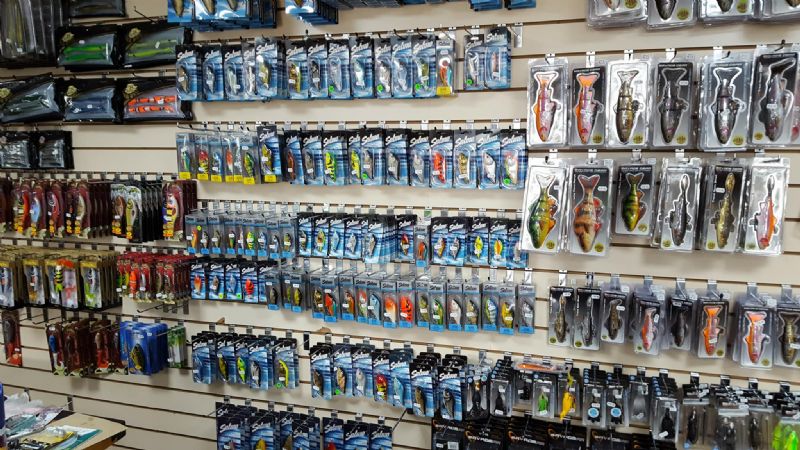 Fully equipped tackle shop for all types of lure angling and much more
As we drove to a Pike venue he was able to point out areas that have produced large Rudd, Perch to 4lbs, as well as Bream and Hybrid waters that are virtually un-touched. It is safe to say he wet my appetite for County Clare for sure!
Unfortunately, after a short mild spell during the week, this morning had dropped to minus 4 degrees, with high winds forecast. This is typical as to how 2018 has started for me, but here now so make the most of it. The idea was to pit the fly against the lure, feather and fluff versus plastic.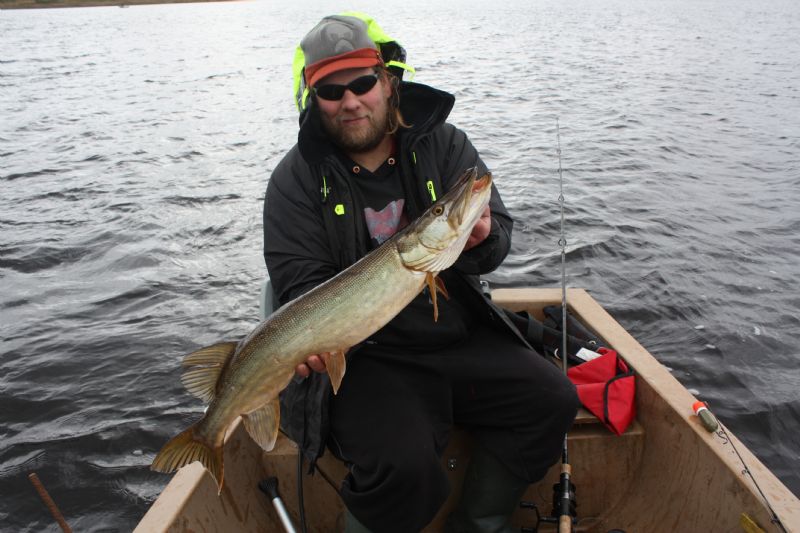 Our first drift saw the fly off to a lead, with two fish landed quite quickly. Then, as the wind increased in strength, I struggled. Even with the drogue over the gunnels, I had to double strip the fly line just to keep up! Takes vanished, and Florian began hitting fish. I fought valiantly to defend the honour of "Pike on the fly" but simply could not compete. Not only was the lures out-fishing the fly, it was only large lures that worked.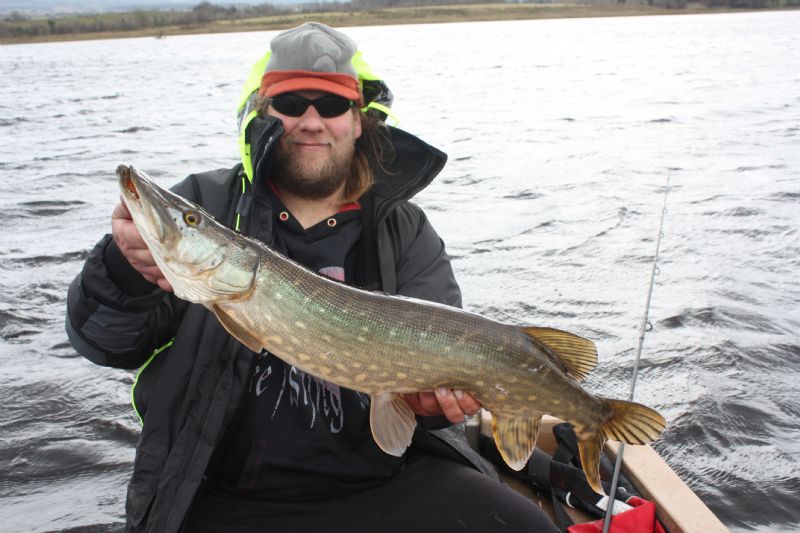 Florian was able to control a lure much easier at reel speed and totally out-fished me. With wind speeds now topping 30mph and whipping the surface up into white caps and wind lanes, I conceded defeat! I thought this wasn't a fair contest, but the reality is, it was! It showed that although I have supreme confidence in fly fishing for Pike, it isn't the be-all and end-all of targeting fish. To have a complete range of methods in the armoury, and the ability to use them will open the door to greater catches, as most anglers already know. Remove the blinkers and catch more fish.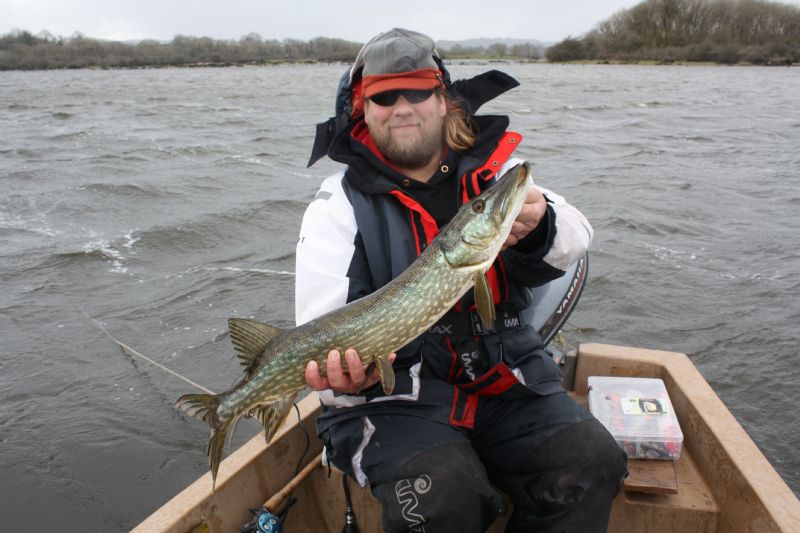 Despite the horrendous conditions, I caught a few fish, and Florian caught a lot more. I thoroughly enjoyed my visit, and as the old adage goes, "a bad days angling is always better than a good days work"! More importantly, I dipped my toe into the waters of County Clare; I would now like to fully submerge. There seems to be so much potential on offer, with many waters almost un-fished. Hopefully Florian will send another invite when the weather warms up a bit, another part of Ireland that I can explore.
If you are anywhere in the Ennis area, drop in for a look. He also has an online shop at www.fishingtackleireland.ie, for home orders-deliveries.
Telephone number 065 679 74 50
Back