Waterford 2016 by Karen Pritchard
A SHORE TRIP TO WATERFORD
Since my last article about our weekend in Belmullet we have only been out fishing again once.
Chris the other half, wanted so badly to get out and wet some line, and maybe try for a cod or two.
With his birthday approaching I thought what do I get him? Then it hit me, a weekend away fishing and what man wouldn't love that? I spoke to few a people for advice on where to go as we are not familiar with fishing marks in the North or South, and after getting advice I decided Waterford would be a nice place to go.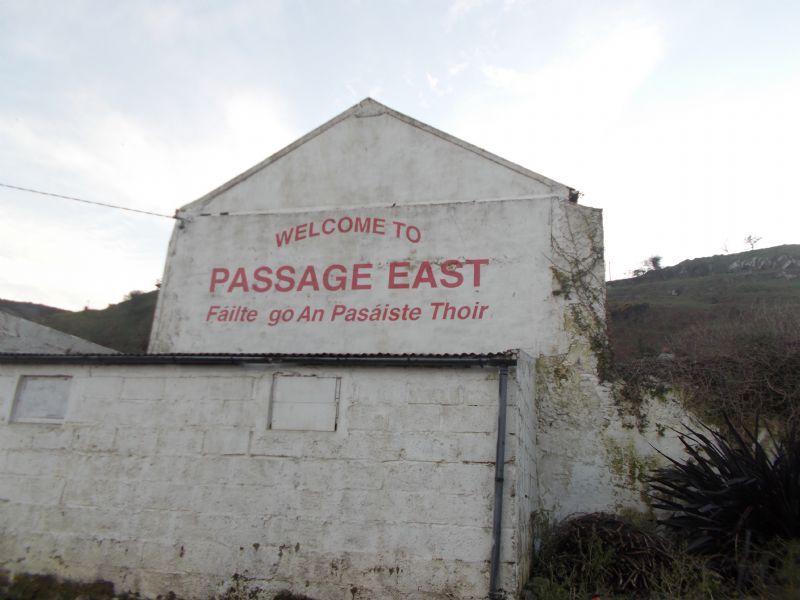 I booked us into the marina hotel, and started doing some homework on where and how to fish the area. I spoke to Lisa Gormley a ladies Irish international, and she gave me some pointers on where to go, she even told us about the tackle shop down there and he would point us in the right direction.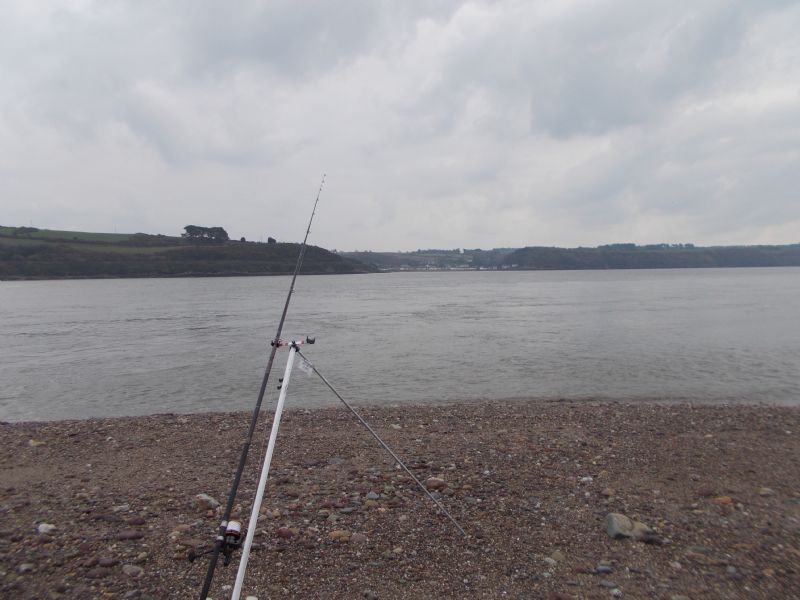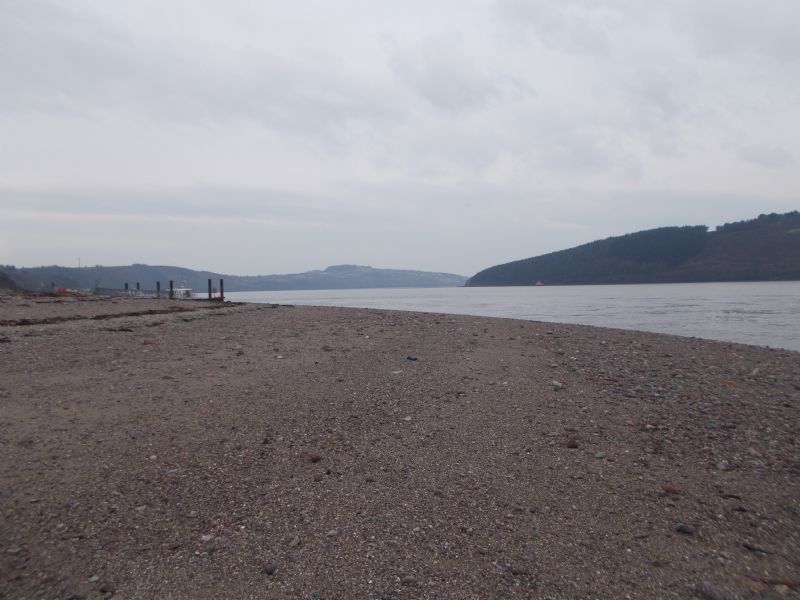 On Friday morning we packed all our fishing gear and set off on our journey, took a nice slow drive down the country, booked into our hotel, took a walk along the quays, back to the hotel for some dinner. After speaking with some of the staff they told us you could fish from outside the hotel, we had considered it but we wanted to explore more.
Saturday morning approached I was up from 6am excited about getting out fishing but that was a no go as we had to wait on the fishing tackle shop opening so we took a drive out to a few marks we were told about to see what we thought of the venues and what one we thought would fish better. After making our decision we headed back to the fishing shop which was now open, Waterford angling and outdoor centre run by John O'Brien a more helpful and pleasant man you couldn't meet.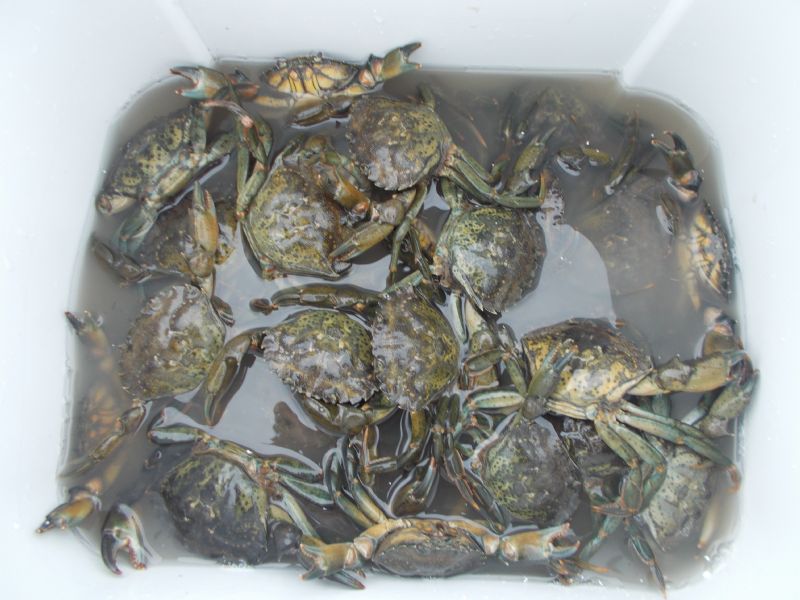 Top quality fresh bait from John O'Brien at Waterford Angling and Outdoor Centre
We stood talking for a while asked him for recommendations on where to fish and he gave us 2 marks on where to go, start of at Passage East fish there until 2 hours after low water then move to Tramore Beach, he showed us on Google maps the best way to go even the spot to fish from. After a good look around his well-equipped shop we got sorted with bait. Frozen mackerel and fresh rag, lug and peeler crab were all top quality.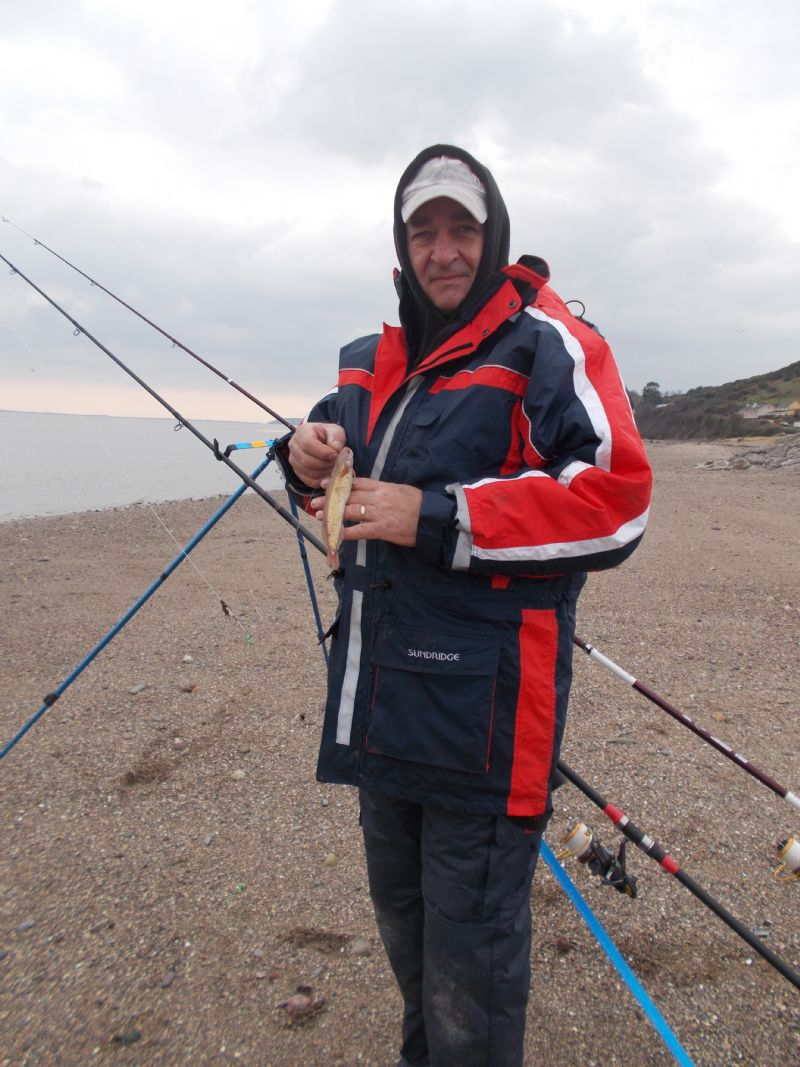 Chris starts the ball rolling
We headed off along the road to Passage East, the weather was overcast but bright with a slight breeze and very cool and the tide was ebbing and some current with it. It was a lovely little area with a harbour and a wee boat that runs across to the other side, and a shingle like beach. We set up our gear I fished with a Greys Supro and Penn Affinity 8000 loaded with 30lb braid and Chris fished with an IMAX Surf Rod and Penn surfblaster with 30lb braid.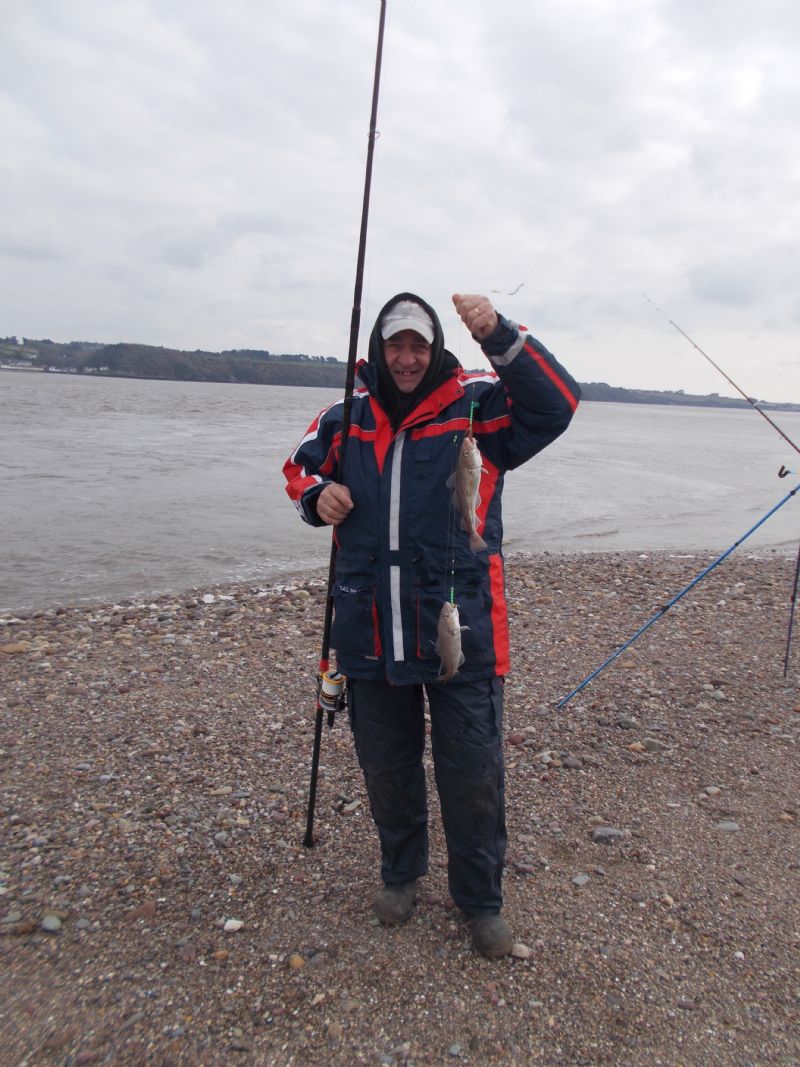 Double-shots of Codling
It was hard going to start off with as the current was that strong but we were getting the odd fish. After an hour before low water the tide calmed down and the rods started to dance, Chris was fishing with a 2 hook flapper with size 1 hooks, 1 hook with rag worm the other with crab in he came with a double shot of small cod, I also fished a 2 hook flapper with size 2 hooks, 1hook with mackerel the other crab taking double shots of small cod and flounder.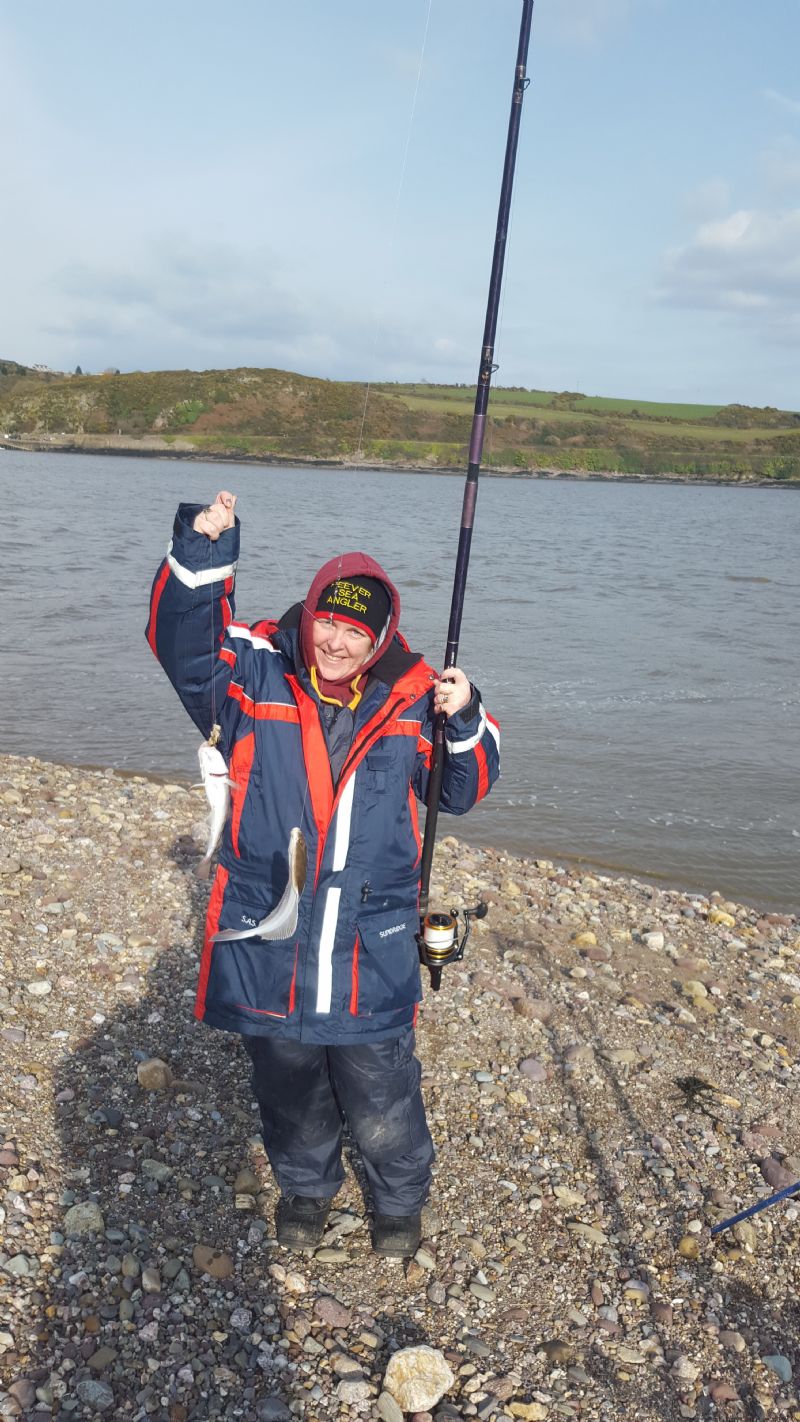 Showing the other half how to do it!
All round it wasn't a bad day and few species caught between us we had flounder, whiting, 3 bearded rockling and 18 small cod with fat bellies, all fish returned. As the tide was on the turn to come back in the current picked up, so we decided to pack up and move to Tramore Beach, nice and handy practically fishing out of the back of the car, and a nice sandy beach.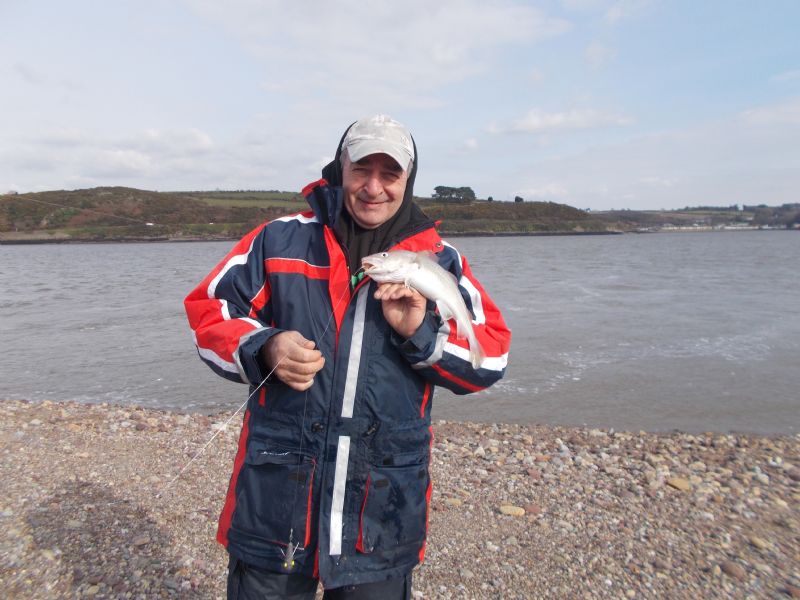 A small Codling for Chris
With the same set up as before but the fish were not taking. Eventually I caught another wee cod and a coalie, but speaking to one of the other anglers that was beside us he had packed up, he told us the condition wasn't right to fish, you needed more of a swell on the sea so we packed up and headed back to Passage East, by this stage it was 10.30pm the tide was still coming strong and heavy as it was a big tide so we both agreed to give it an hour, we sat waiting on the fish to come, I thought I imagined a bite, but no it was there, then slack line, I thought yes something decent.
A decent Codling for Karen, all fish safely returned
As I lifted my rod to reel in I thought there was no fish just a load of weed, as I cleared the weed from line and trace here was a nice flounder laying under it all, 10 minutes later the same thing happened to Chris only he was on the cod again. In the short hour we stayed there, we had 5 cod and a flounder. This is a place and a venue we hope to revisit in the summer time and try another few marks out.
Back