Abu Garcia McPerch Curly Tail, (click here)
Abu Garcia "McPerch" Curly Tail
Here's one for all the lure guys out there, the new McPerch range of curly tailed soft plastics.
A few years ago, Berkley had a "Ripple Shad" and I thought they were amazing. In my search for a specimen Perch I used these and caught well, but to be honest, I have never caught as many Pike on a lure as I did with these. Fantastic sport on light, balanced tackle.
See archive article… click here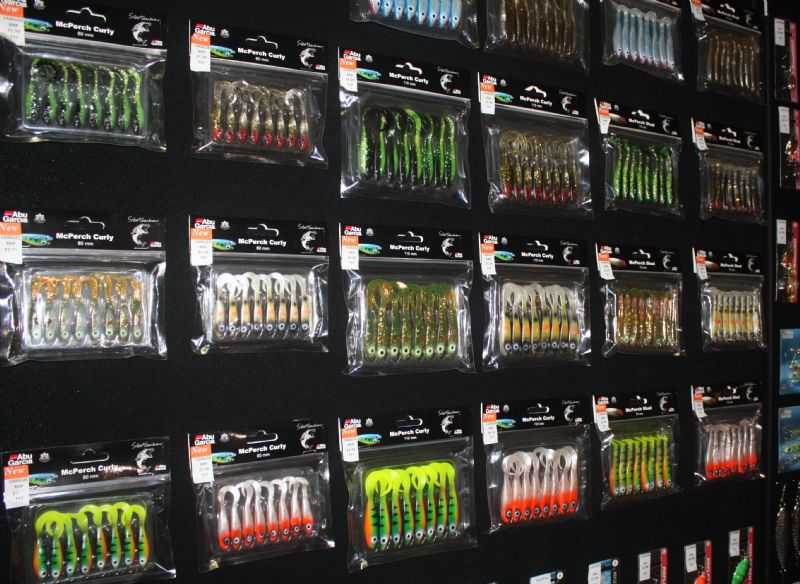 At the trade show this year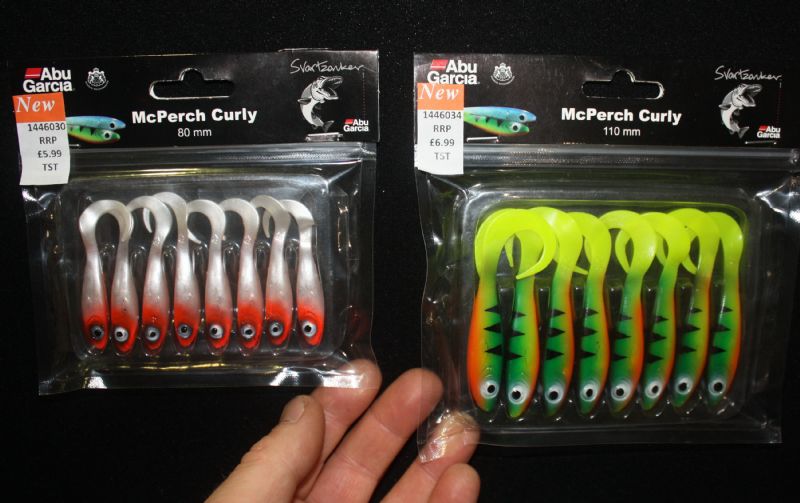 Berkley stopped manufacturing these for some reason, but they have been reincarnated to some extent with the McPerch range from Abu, through developments by Svartzonker. These look great, and in a range of eight good colour schemes. You get five in a pack and I know they will work for Perch, Pike and Zander, and most likely Sea Trout and Bass in coastal bays and estuaries. RRP £5.99
Colours available

Blue-silver

Baitfish

Black-back chartreuse

Firetiger

Motoroil

Natural

Nors

Redhead
What Abu say
McPerch Curly has a unique design that imitates a big tadpole, leach or fry. Perfect for Dropshot, Carolina or Texas rigs. Fish it with a straight retrieve or jigged. With its thin curly tail, McPerch dances on the lightest movement and drives predators crazy.
Back