Abu Rocket Spinning Rod
Abu Rocket Spinning Rod
At the beginning of the season, Pure Fishing agent David Wilson handed me an Abu spinning rod (Rocket Bass Spin 25-85g) to see what I thought.
At 9'3" this is a quality made rod, extremely light, an amazingly slim diameter blank yet deceptively powerful. It also has a fair bit of back-bone in reserve.
Built with 24-ton carbon, EVA handle, Stainless Steel guides and ceramic inserts and a Sea Guide reel seat, you get a lot of rod for your money. And how much money you ask? I couldn't believe it comes with a price tag of under forty five quid!
Slim diameter yet powerful blank
This rod is extremely versatile, not only for spinning but also light ledgering from rocks, estuaries, and shore, also float fishing for Bass, Pollack and Wrasse along with freshwater applications too, such as lure fishing and light dead-baiting for Pike.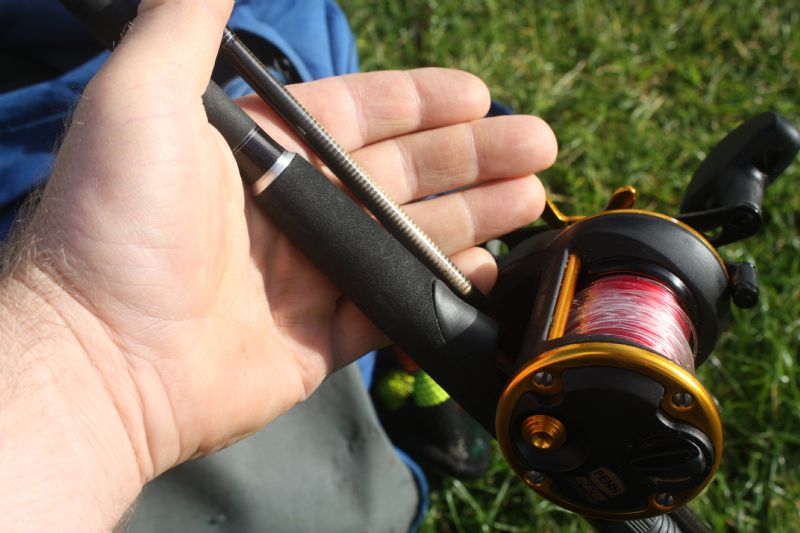 Teamed up with the fabulous Penn mag
I don't do that much spinning for Bass, a discipline this model was designed for, but thought this kit would also fit the bill nicely for some light estuary ledger work in search of Bass, Flounder and hopefully a bonus Gilt-head Bream. With a matching pair in the holdall, I teamed the rods with a pair of Penn Mags, although certainly, a pair of light spinning reels would suit just as well if not better.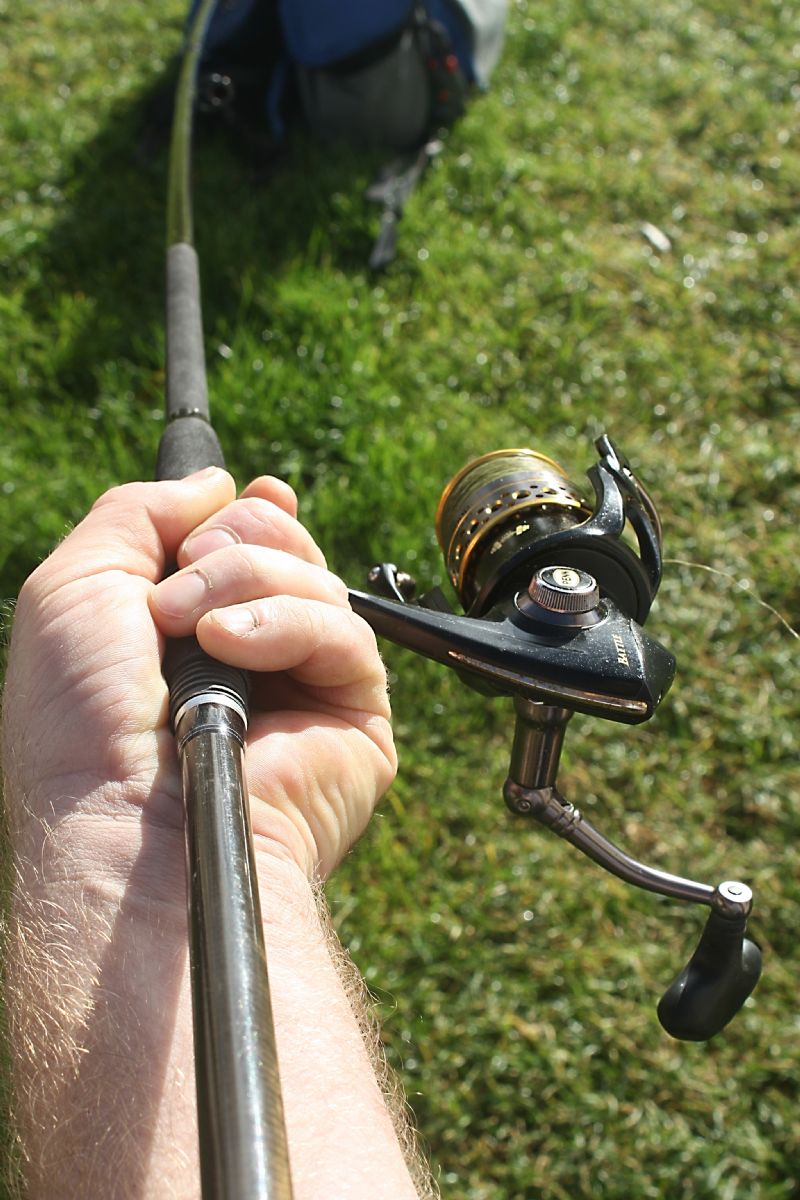 Or just as well with the Penn Battle
Some work for a friend was on the cards down in Cork, which gave a sweet opportunity to play with the Rocket rods one evening. Casting two ounce leads and single-hook paternosters, my Lugworm baited hooks were dropped out into slightly deeper gullies, features that I "ear-marked" earlier over low water.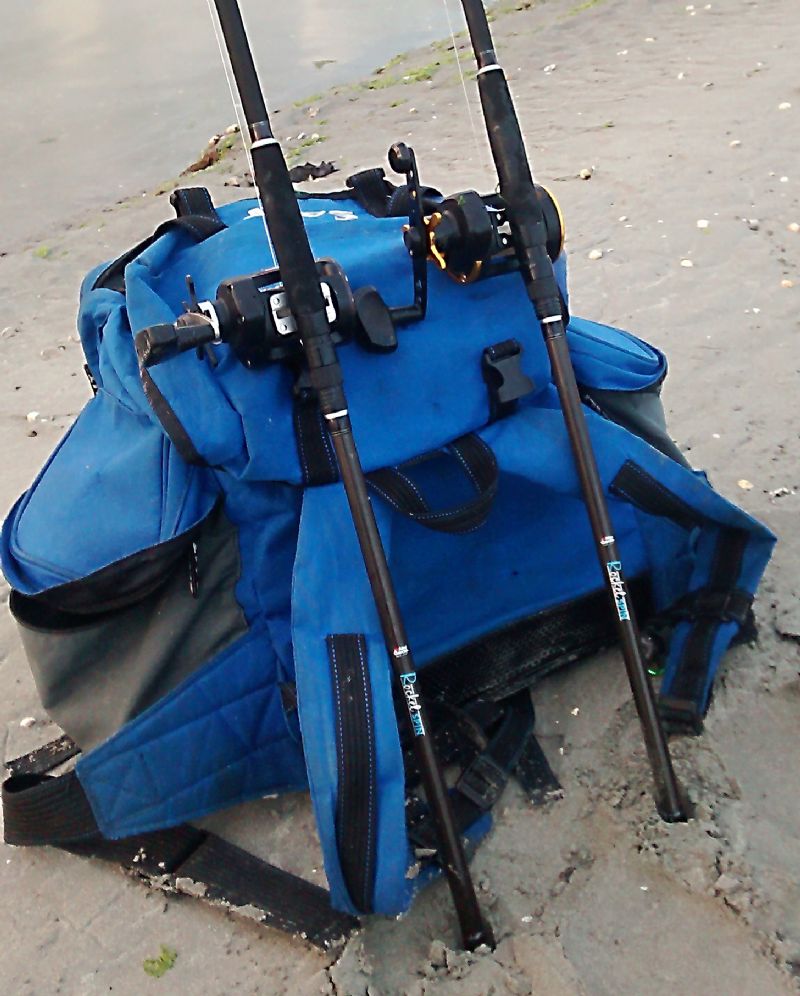 I soon had Flounder and sizeable "Schoolie" Bass "rocking the Rocket". A great wee rod that performed exceptionally well, particularly when a gentle nod developed into a savage take, ripping line against the pre-set drag. After an adrenaline boosting few minutes, a bonus "Gilty" rolled on the surface, and a few heart stopping moments later, safely on the shore.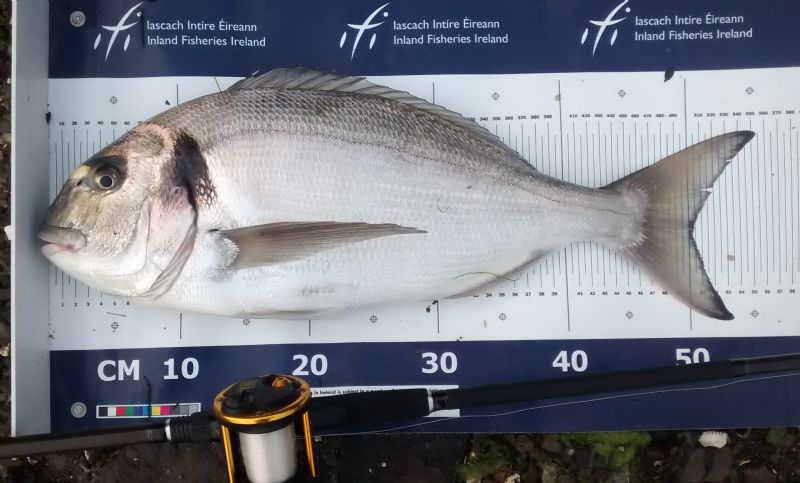 If all product reviews had this result! a 7lb Gilt-head Bream puts the Rocket through its paces!
There is no better way to review a rod than to actually put it through its paces, casting, bite detection and playing a fish, and in this case, no better species than a huge Gilt-head Bream, these guys know how to battle on balanced tackle. Weighing in at 7lbs on the nose, I believe this is possibly the second largest "Gilty" recorded in Ireland on rod and line, a fabulous catch and a cracking way to christen one of the Rocket range from Abu.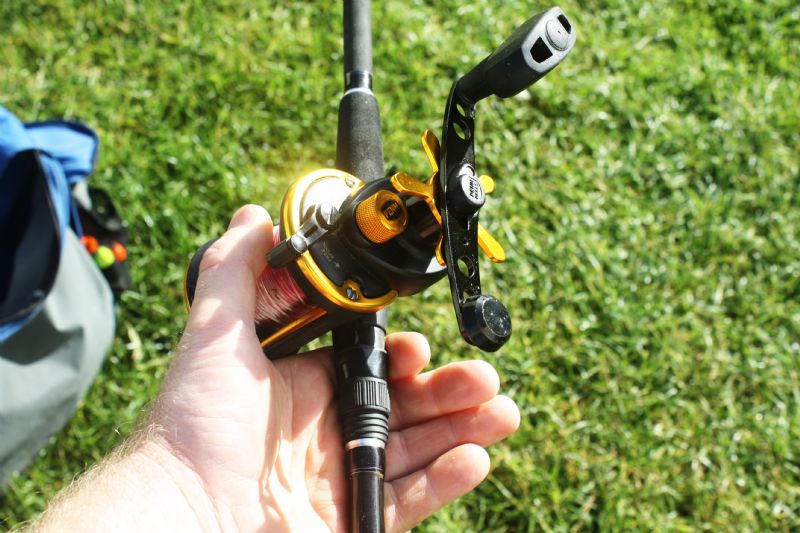 Check out your local tackle shop for the Abu Rocket range
Online info and best price..
Abu Garcia Rocket Spin Rod (2 Piece) - Black, 9.3 ft/25 - 85 g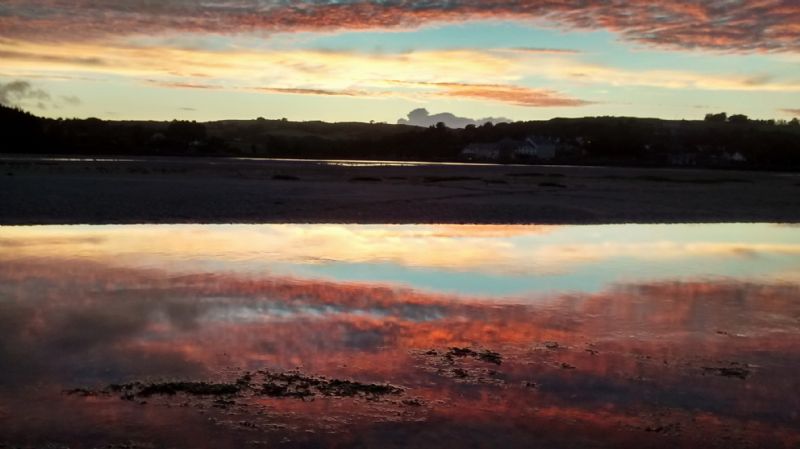 West Cork, could be the top European sea angling destination if the netting ceased!
Back