Annual Road Trip by Anthony Byrne
Annual Road Trip by Anthony Byrne
It was that time of year again, the family trip to West Cork.
The Trailer was dug out from the shed, axles greased, mud guards scraped clean and of course the kayaks loaded, but sure enough I had a sneaky session to test my transducer (or so I told the wife) before we hit the road.
I headed to my local rock mark in Dublin and fished an evening session into darkness. Codling and Wrasse were the main species of the evening, and b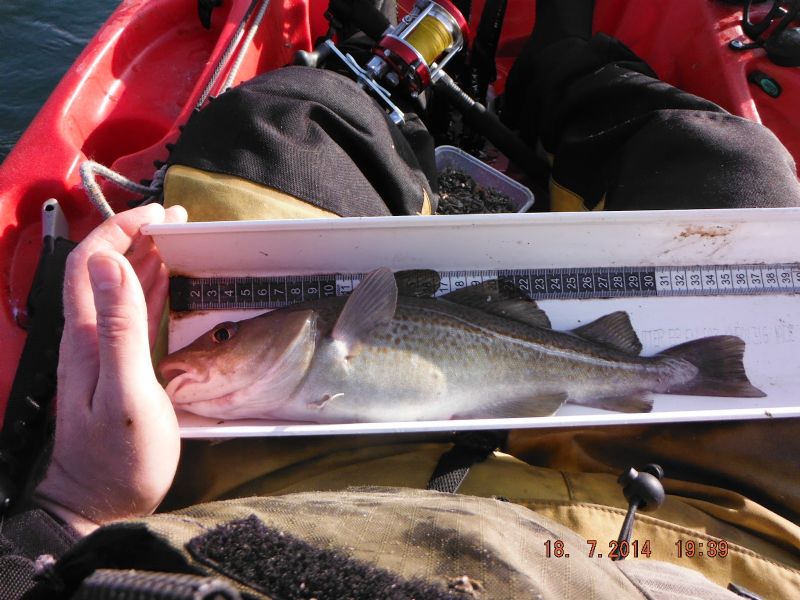 oth were in plentiful numbers.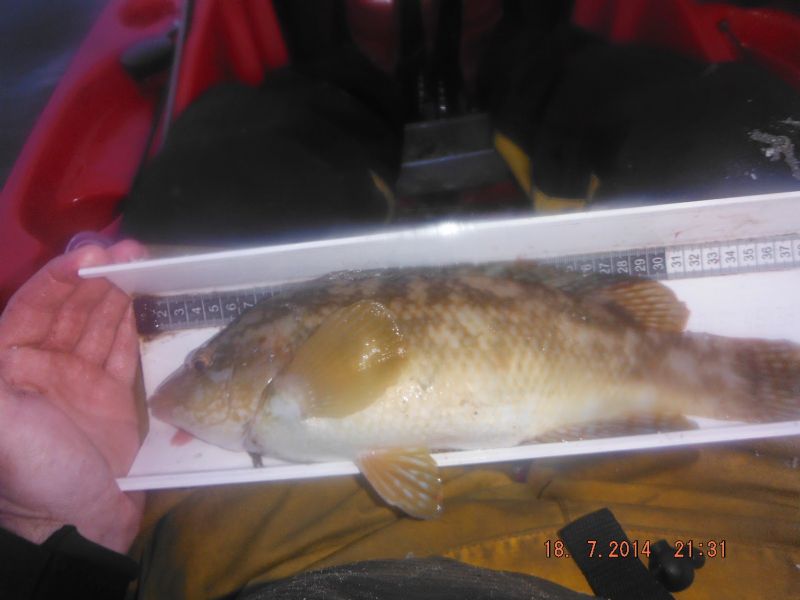 All geared up we set off on our merry way, a small convey of cars and kayaks (ok just two).
As we got to Clonakilty we were greeted by a dense fog which the locals had said had set in for two days, not so good! This was bound to hamper my fishing plans. Tuesday came round and the fog was thick, with visibility down to 100metres. Deciding on the safer option I held off until Wednesday.
4am start, breakfast on the go and a 30 minute drive saw me launching and ready to go for 5.15am. I first headed out into the small bay in search of Mackerel but was disappointed as they were slow to show, only producing two over the full day! I had managed to bring some rag-worm from Dublin to Cork and even managed to get them into the fridge in the hotel, best not to ask questions of how!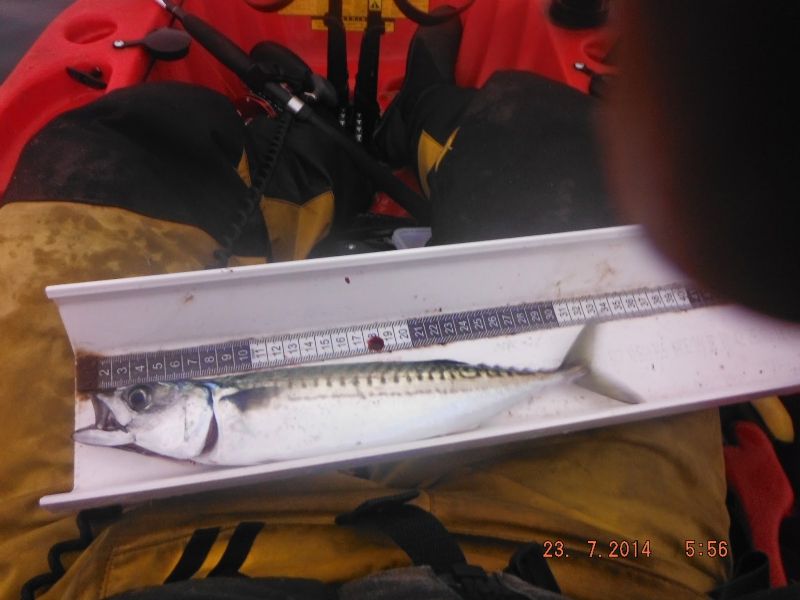 Mackerel were few and far between!
It was a grand clear morning; fairly warm already touching into the late teens. I soon set about a rock mark that had produced good fish for me in the past. It was fierce quiet and I was starting to worry. I upped anchor several times until I hit some small Wrasse and Pollack. I decided to stick things out in the hope that some bigger fish would show. Minutes later my 8-12lb rod doubled over and this beauty came to the surface.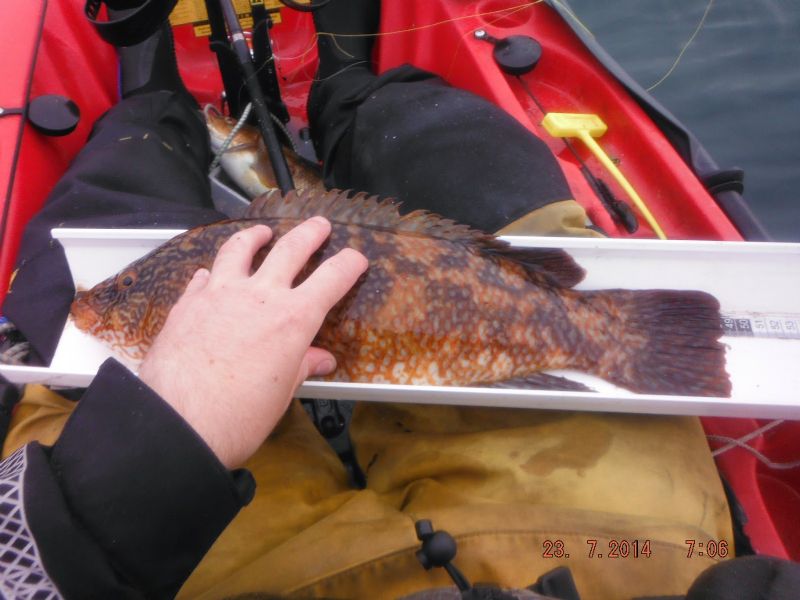 Some cracking Ballan Wrasse showed
Two rods were down with bait and I was flicking a lure about the surface. I'm fairly new to the lure game and only very recently have I produced anything to talk about. Similar again with small Pollack I changed to a lovely little lure called the Black Minnow, second cast in and FISH ON. Wow what a scrap, I can really see why people choose to lure fish over bait fishing!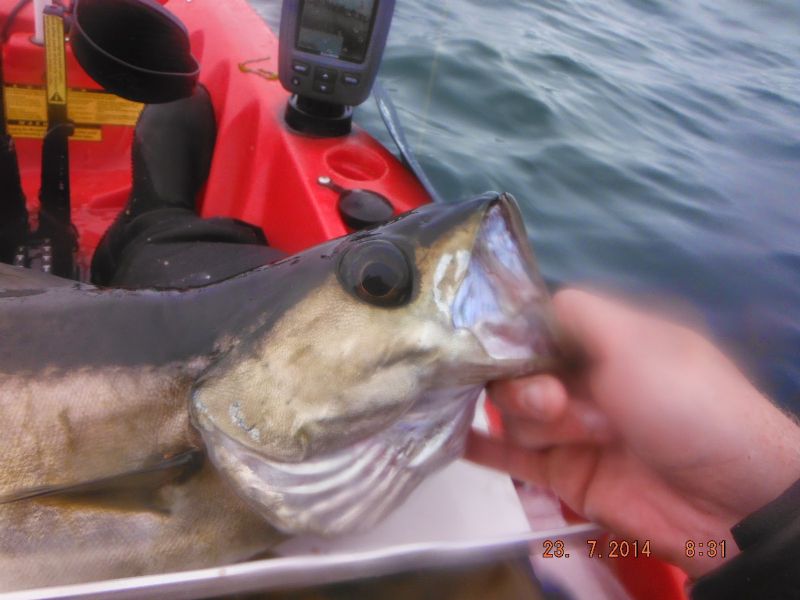 Hard-hitting Pollack on the lure
Happy with the results so far, I decided to head into the bay in search of ray but unfortunately, it wasn't to be. The Grey Gurnards were fierce active, taking each bait that went down. The Dabs in this part of Cork are the biggest I have ever seen averaging in the late 30's cm. A lovely fight from a nice wee fish.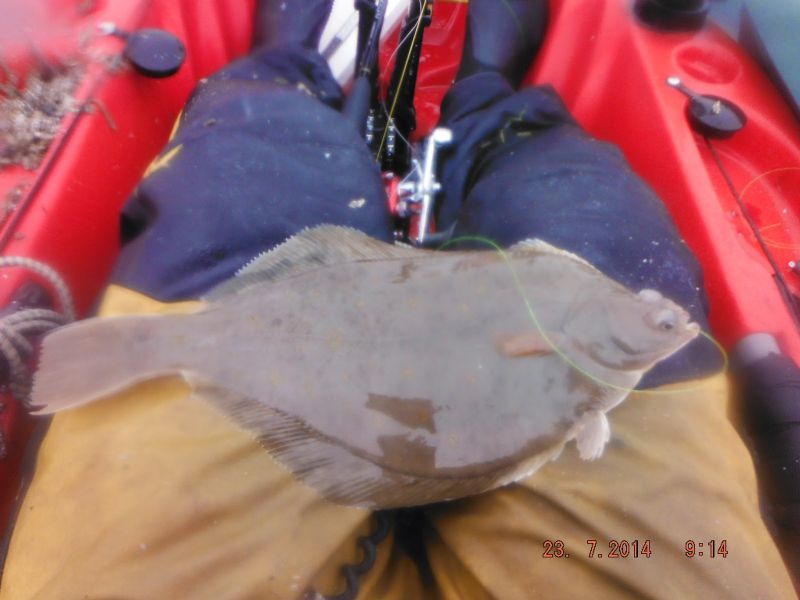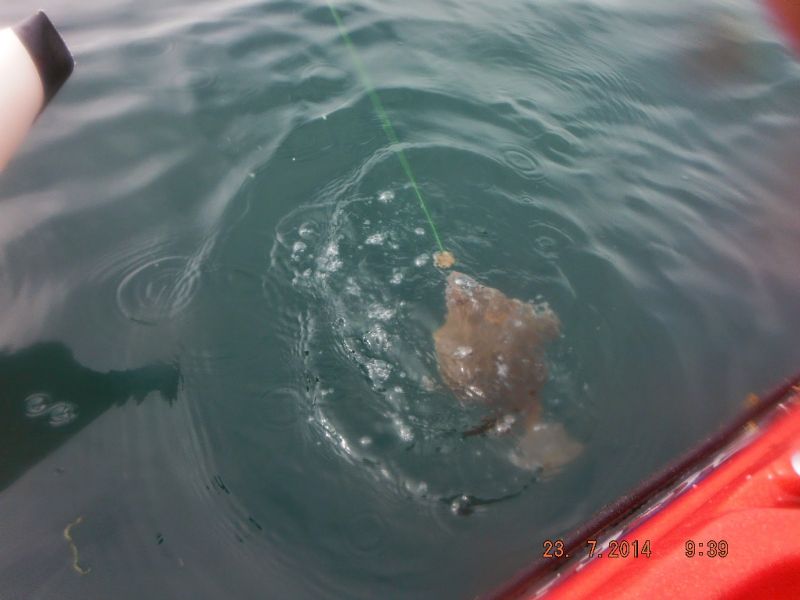 Some size-able Dabs about
The fog was rolling in and clearing just as quick, a little daunting at times especially in unfamiliar surroundings.
That was to be it for the Cork fishing as my two crazy ass boys have grown into little men both demanding Daddy's time. LOL
There was time enough for a quick Dublin session before I went back to work. I was to meet a few lads at the launch but as I got there I realized the forecast had changed for the worse so a quick call saw the lads hold off. Seeing as I was there, I headed for the shelter of a local harbour wall which produced Wrasse and small Codling in numbers. I trolled the Shamrock Euro Champ rig for 1km and not a tap from the Mackerel (when will they show?). I anchored over a reef and again the Wrasse were in good spirits followed by the odd Codling.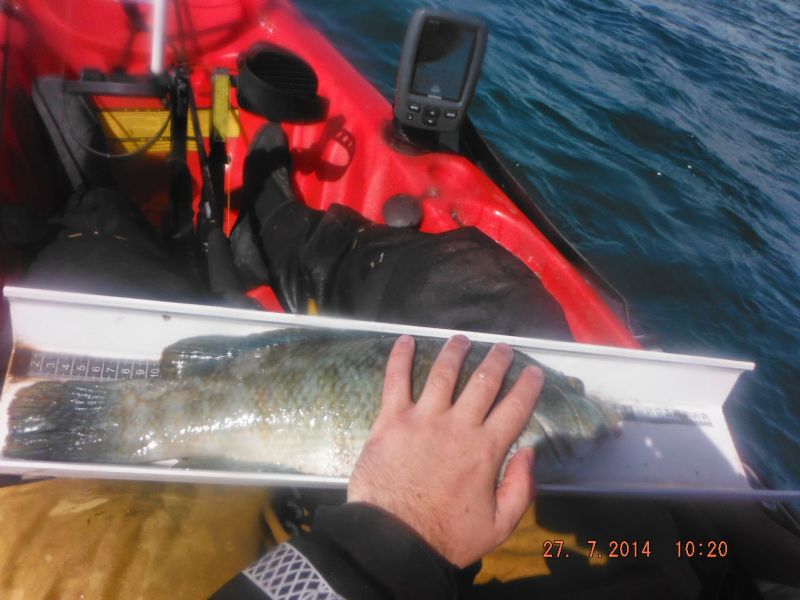 I'm afraid my Go Pro packed in so the photos aren't amazing; on the plus side you don't have to look at my ugly mush!
Tight Lines
Anto
Back