Greys Toreon Flattie Rod, Penn Spin Fisher 7500
Terry's Travels
Greys GR75s Toreon Flattie Rod
I'm stunned. Finally found the opportunity to have a bit of fun with these delightful wee rods, to be told that they're out of production for 2020!
I have been lucky to use a few of the specialist Greys rods from the Toreon range, and can find no fault in any of them. Recently, I took to the shoreline with a pair of Toreon "Flattie" rods. These are 10'9" two piece, suited to casting 1-3oz of lead. As you would expect with all Greys rods, these are finished to the highest standards.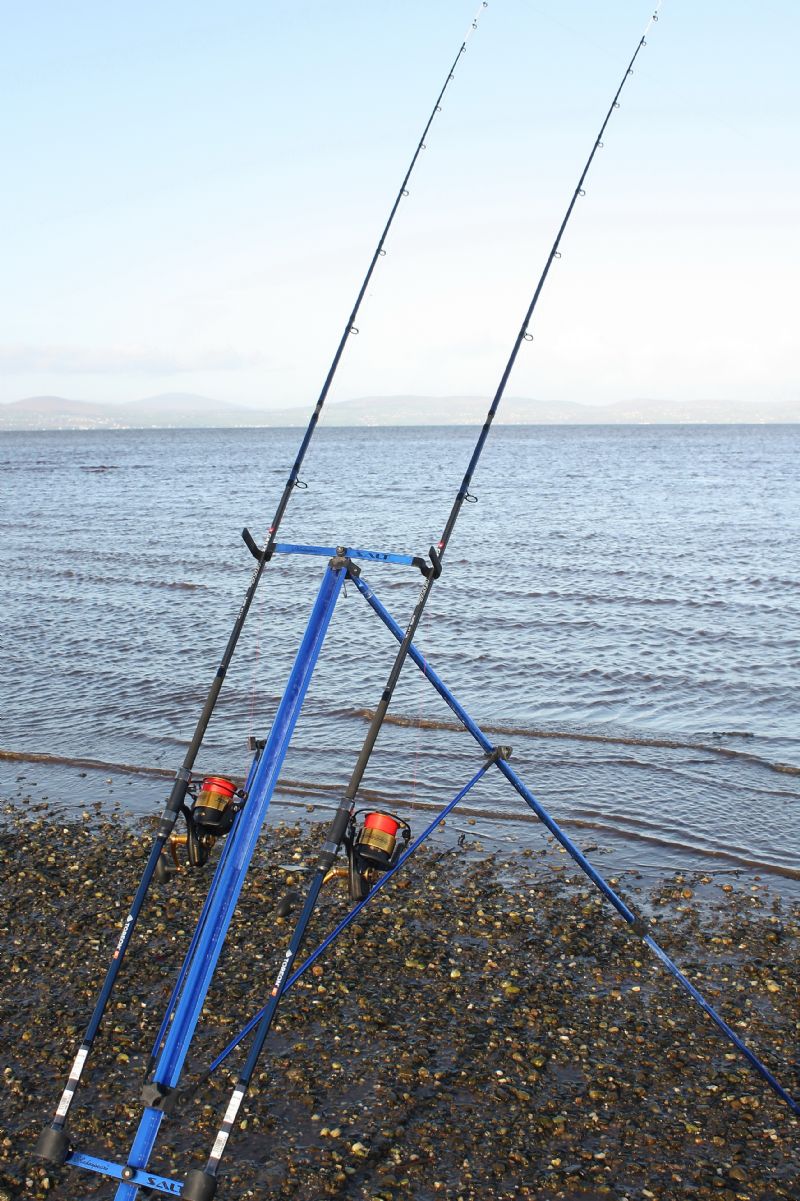 Well-balanced wee outfit for estuaries and gentle surf beaches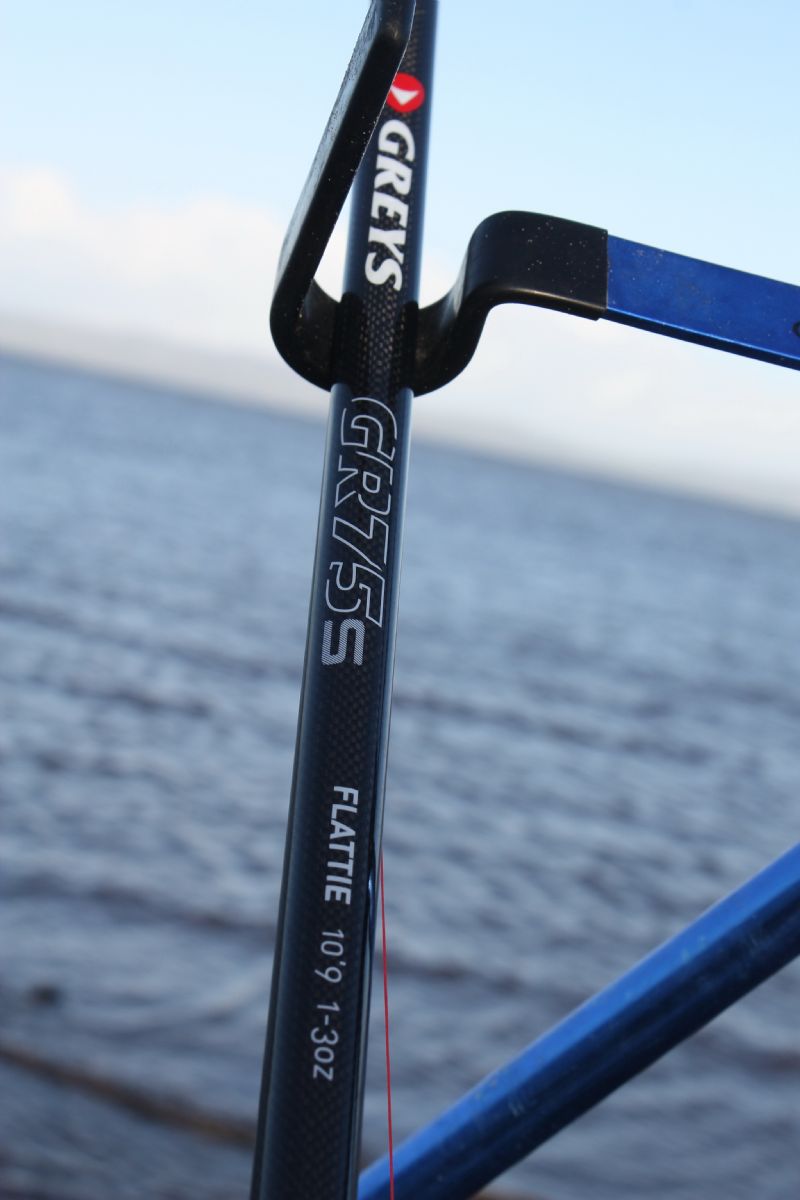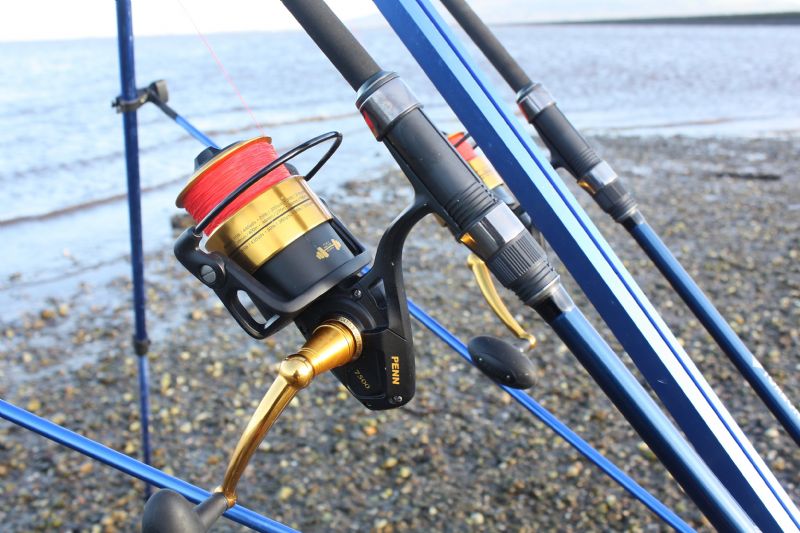 Penn Spin Fisher, rugged and reliable
Extremely light in the hand, hence useful for the roving angler. However, on this occasion I planted myself on the shoreline with the Shakespeare Tripod and hoped the fish would come to me. I teamed the GR75's with a matching pair of Penn Spin-fisher 7500's. Ok, these are a little on the heavy side, but are indestructible, hard-wearing equipment, and actually balanced the rods quite nicely.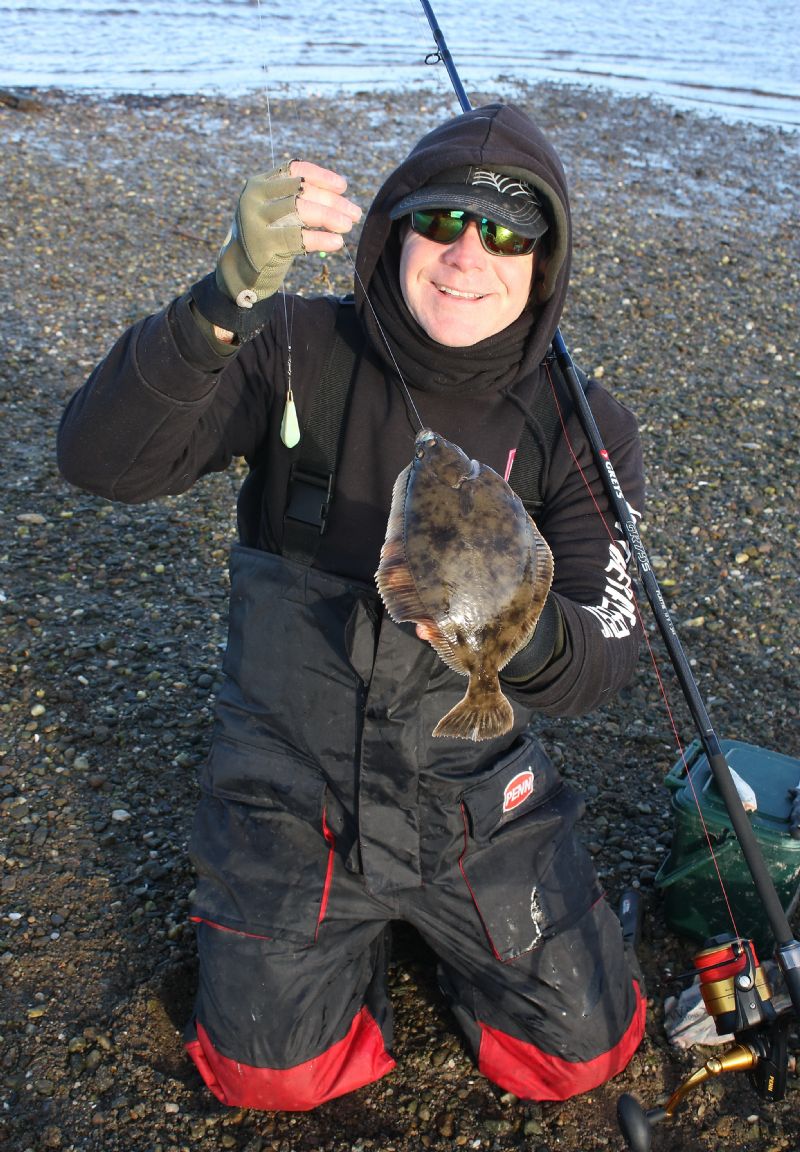 A "flattie" for the Greys Toreon "Flattie" Rod. Chunky wee Flounder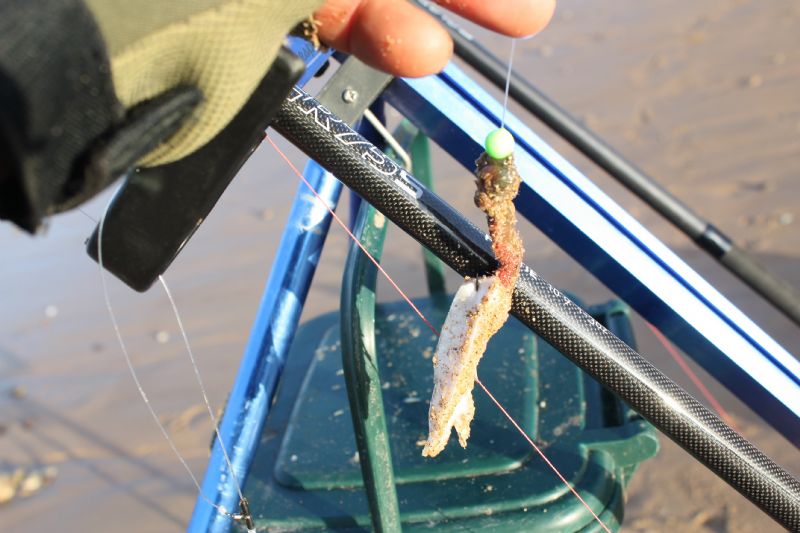 The rods are powerful, yet "tippy", my favourite combination, and cast beautifully. Following the dropping tide, Flounder showed up quite quickly, tempted on Lugworm or Rag-worm tipped with Mackerel strip. Rod tip rattles were easily detected, these wee rods an absolute joy to use. As estuary rods, they fit the bill perfectly. Set-up or "end tackle" was simple two hook paternoster rigs, 3oz leads and size 4 hooks. Ragworm and Lugworm baits tipped with Mackerel strip on the menu.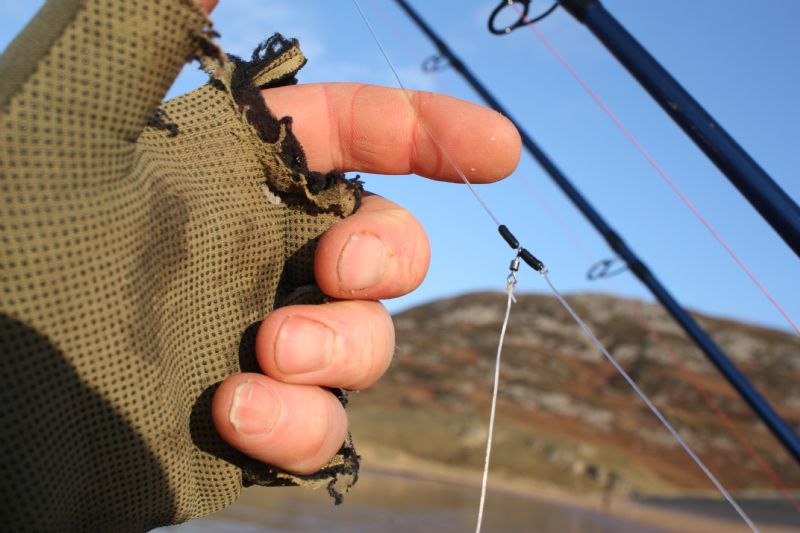 No need to complicate things, keep it simple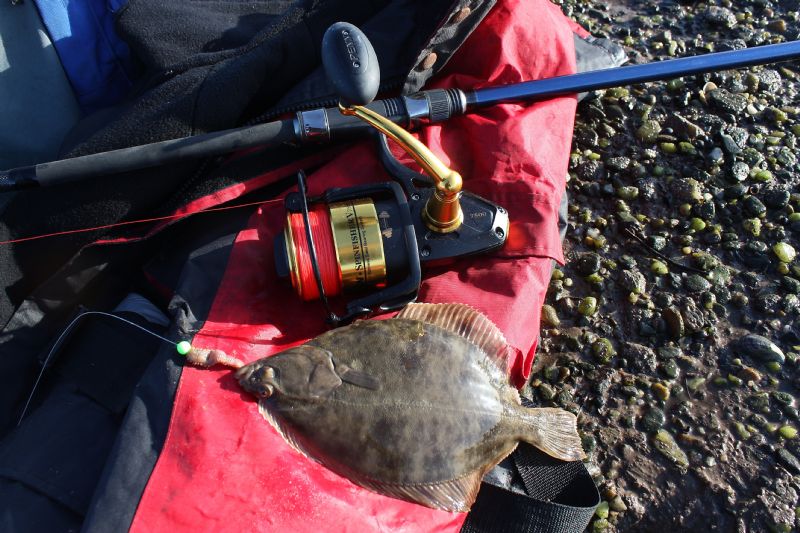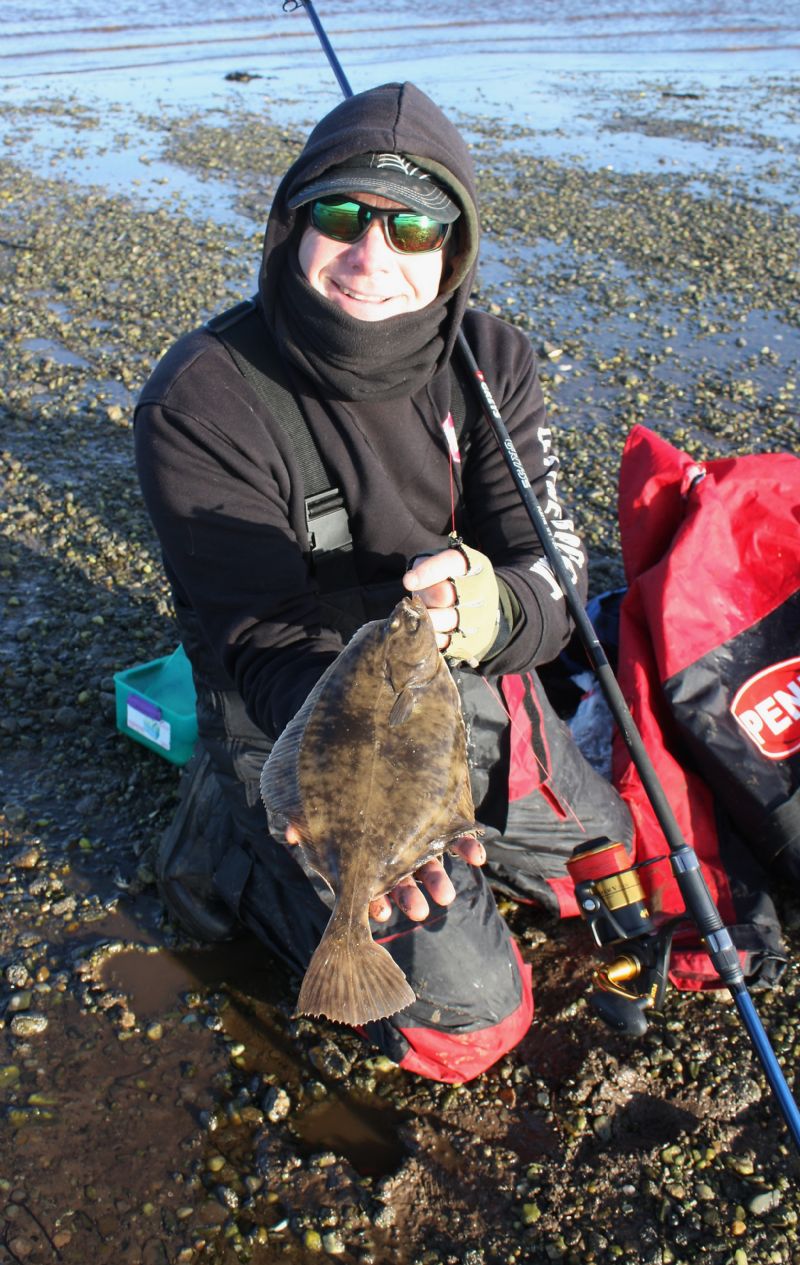 Getting a wee big bigger!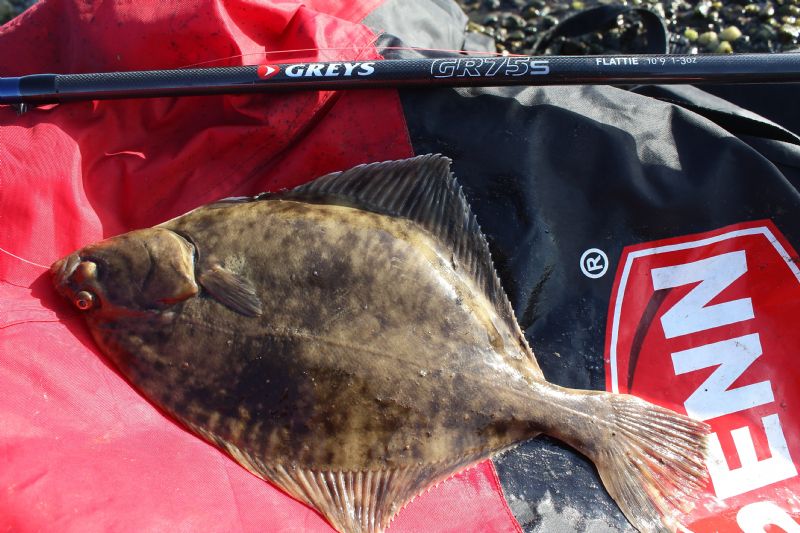 With the tide almost gone, a move was called for. This time I opted for a surf beach, but on arrival, conditions were actually a bit too fierce.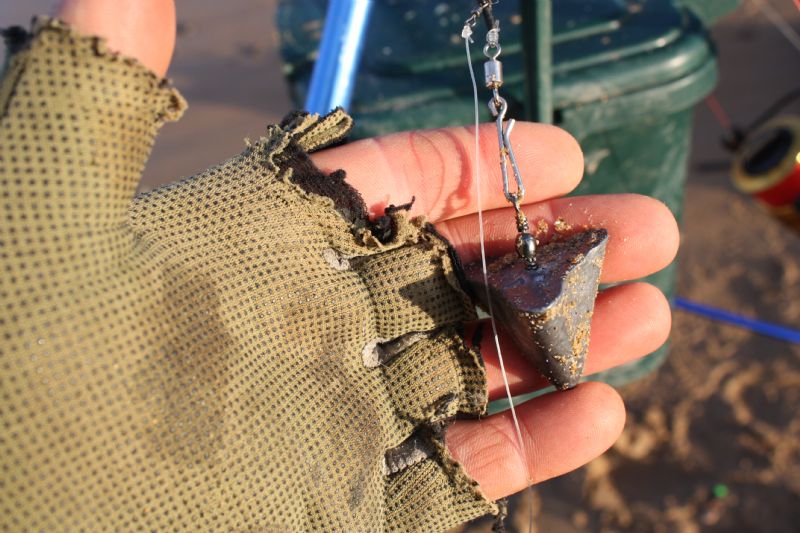 Pyramid leads, help slow a bait down in a moving tide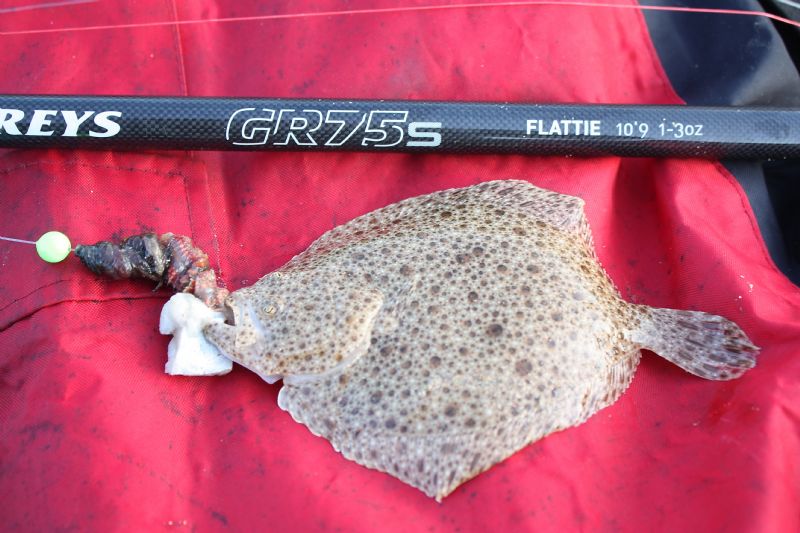 I persevered with 4oz leads, which the rods handled fine, but in reality the surf dictated 5-6 oz grips and my rods were now under-gunned. Every tackle item has its limits, but I still managed a couple of small Turbot (yes, I saw the bites!) and a fine Sea trout. All in all, a fabulous wee rod, thumbs up. Highly recommended, and with them now actually discontinued, I am reliably informed there are some great bargains to be had! These rods may now be obsolete but they certainly aren't outdated! The Penn Spin-fishers' were faultless, needless to say! Hopefully I will be back among the estuaries later in the year, and put the GR75's through some more punishment.
Check the Greys GR75s out at your nearest tackle shop.
Greys GR75S Bass & Flattie Rods Flattie 10ft9in 1-3oz
Penn Unisex's Spinfisher VI 7500 Spinning Reel, Black/Gold
Shakespeare Salt Beach Rest - Blue/Black, 125-204 cm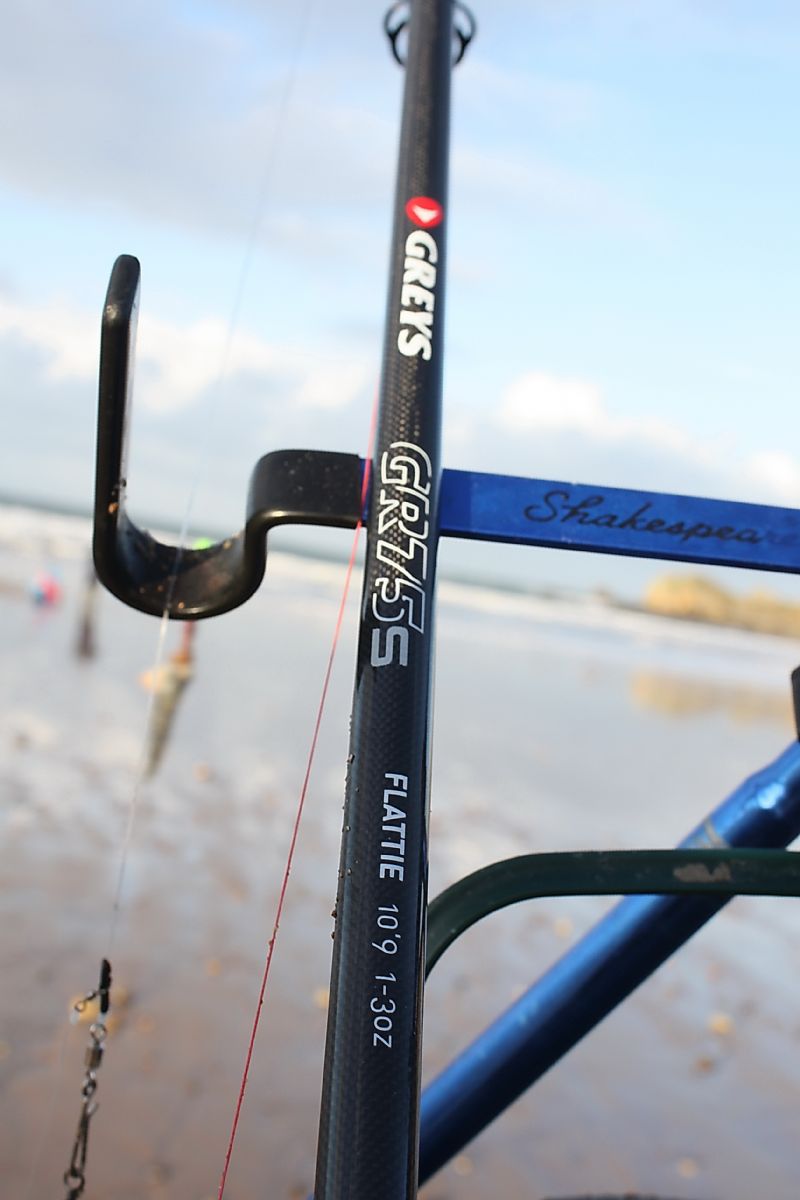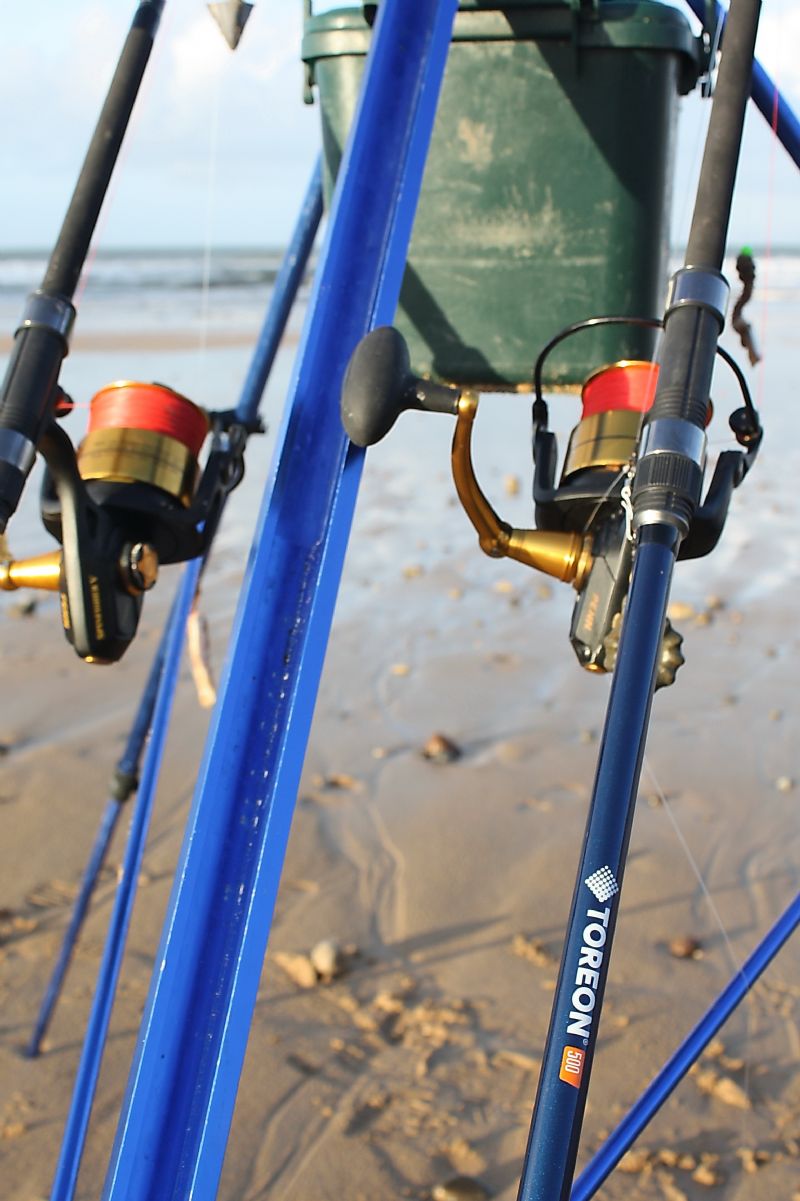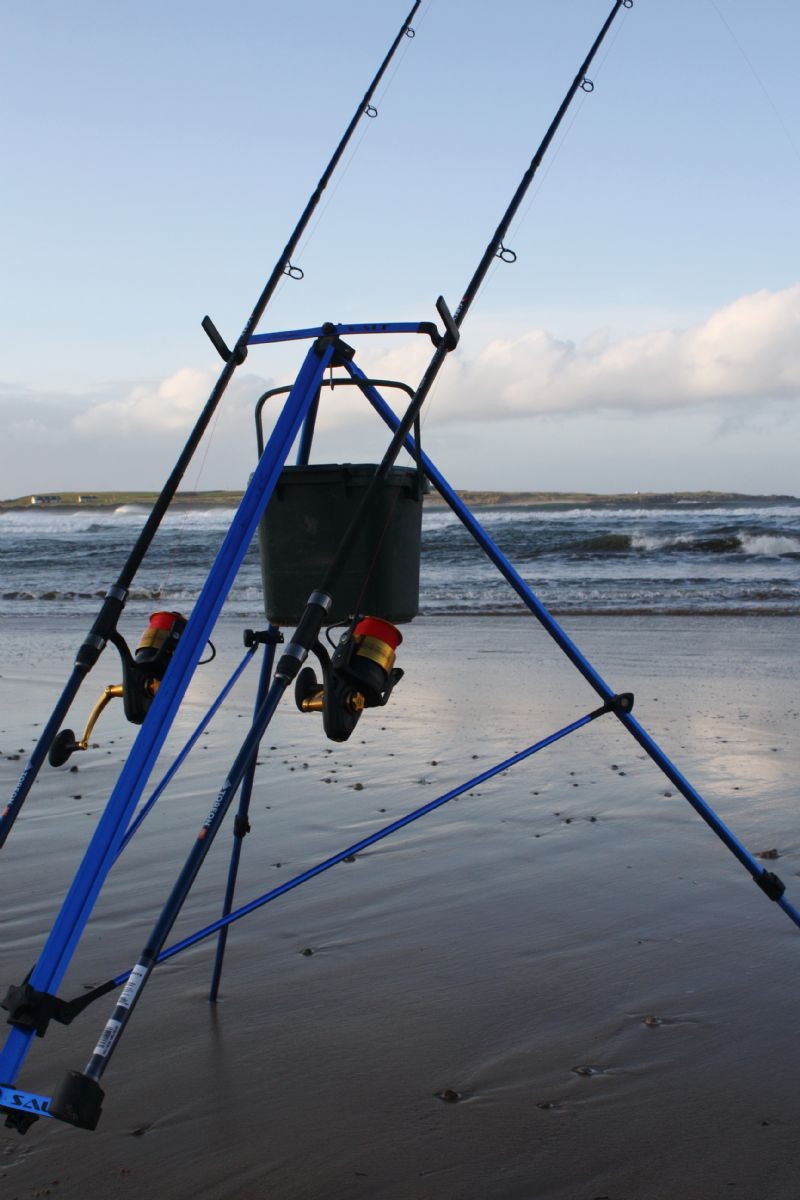 Back