It's never too late to learn!
Terry's Travels
It's never too late to learn!
I have been hooking and landing Common Skate for many years now, and have notched up a fair number on the old Fast Fisher it has to be said. In fact, my first Skate tagged on my boat was back in 2004, having caught a few before that with top charter skipper Sean McKay. But I recently realised I have been missing a trick or two over the years.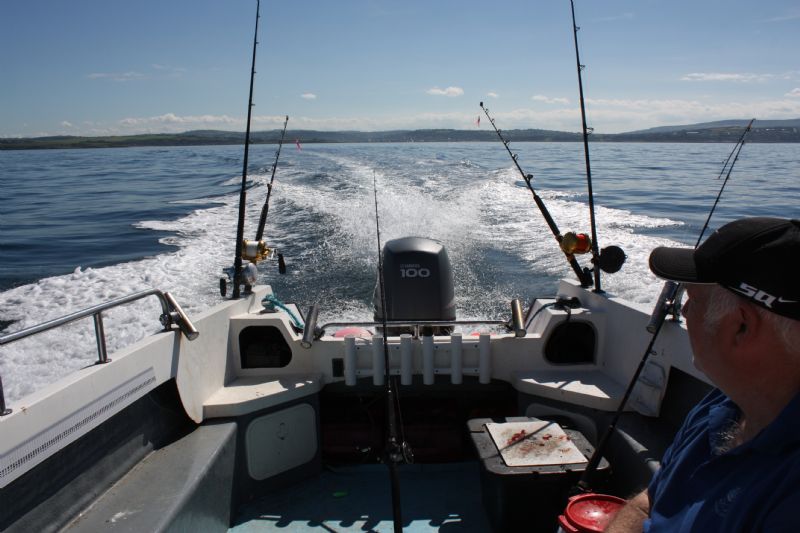 If only this was the "norm" for Irish weather!
To explain; I always refused to use any more than 3lb of lead to hold the bait on the sea bed as it was simply ridiculous reeling anything heavier to the surface from 300-400 ft below on standard "heavy gear". This limited my angling trips to small-medium strength tides only. When combining that criteria with a safe day at sea weather-wise, deep water adventures were becoming a rarity. In a nutshell, although my standard tackle set-up was excellent for targeting Skate, it simply could not cope with excessive tides, depths and weights necessary, and neither could I!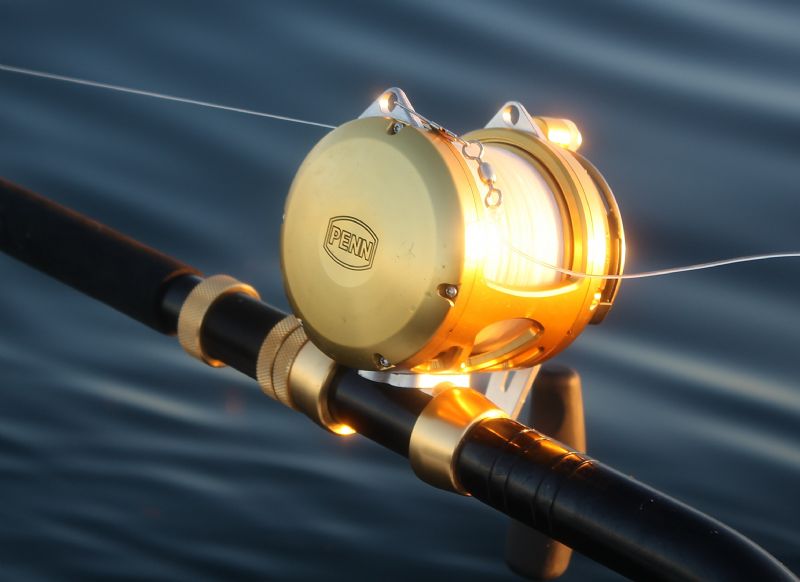 Fantastic kit, just need a decent specimen to put it through its paces
Of course, I knew about latest tackle designs and high geared reels etc. Other lads were now out there doing it, so I decided to have a chat with the guys at Penn Tackle Company, safe to say, a company experienced in "big fish" tackle! Recommendations were to go for the Penn Ally Boat Rod, bent-butt version 50-100lb from the comprehensive range available this year, and team that with the new Penn 50 International VISX. I ordered a pair of each.........gulp!
The rod
The rods are beautifully finished, 6ft in length with rollers for butt and tip ring. "Tippy" action but lock solid when under pressure. The blank is one piece glass tubular construction with solid glass tip, Fuji aluminium oxide guides, Pac Bay Roller guides, heavy duty reel seat, EVA Torque fore grips, and aluminium gimbals. (More info click here)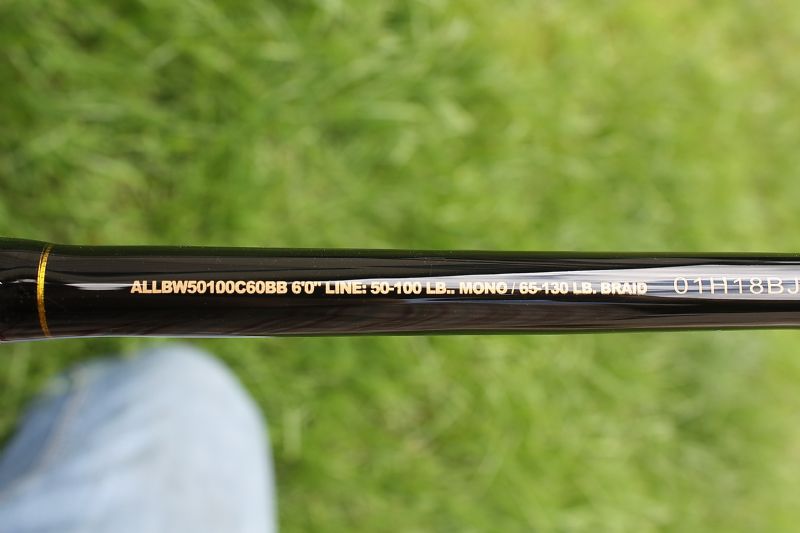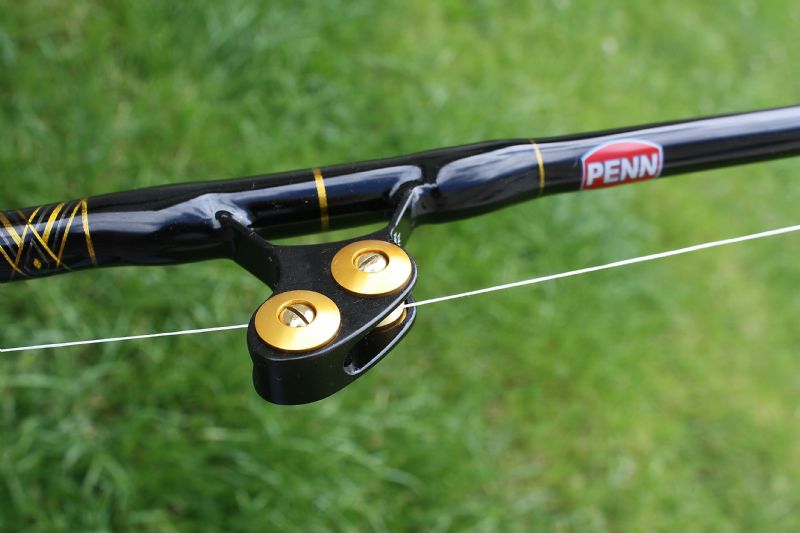 Roller Butt Ring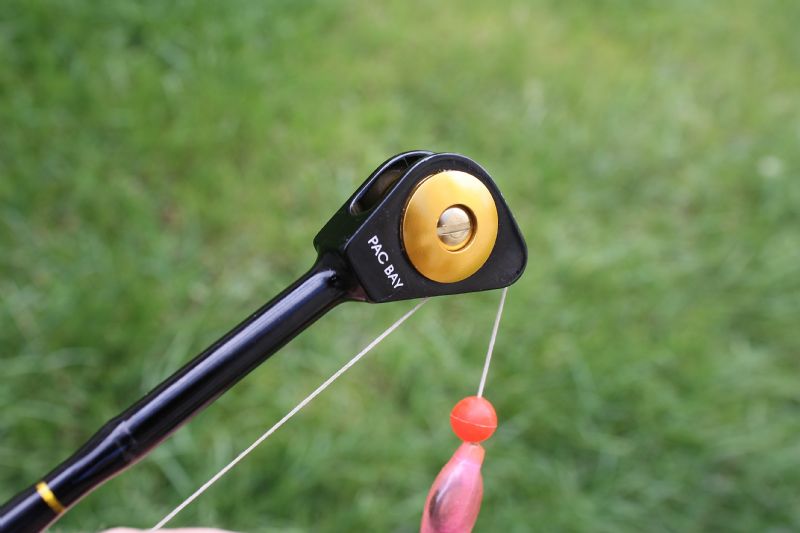 And tip ring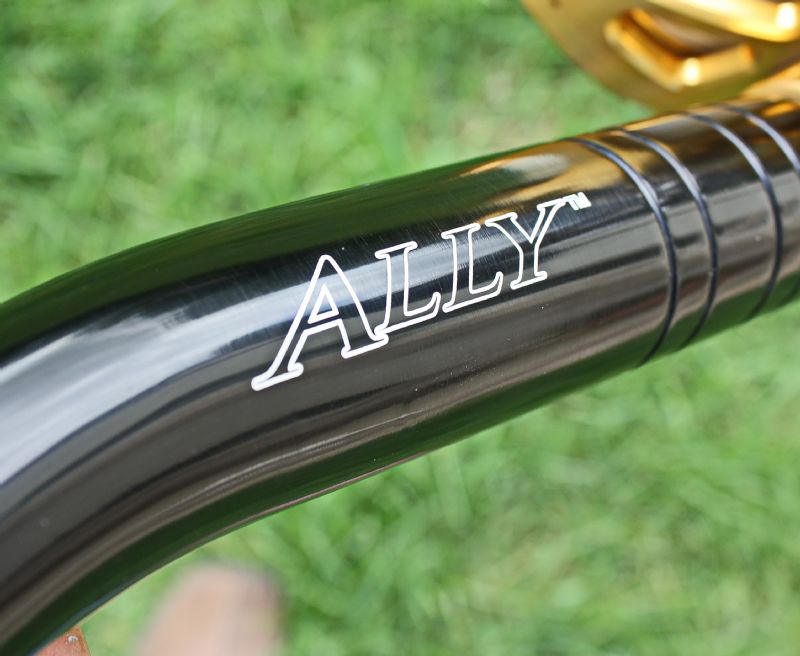 I opted for the "Bent Butt" version.
What they say is "PENN Ally rods are factory designed to match up with multiple series of PENN reels. With a solid tip fibreglass blank design for increased durability, and top-end components, the Ally rods are one of the best value boat rods on the market today".
The reel
The Penn 50 VISX reels are engineering art work. Reading up on them, I quote "manufactured in the USA...precision machined from high-strength, lightweight, aircraft grade aluminium in the Philadelphia machining centre...fully machined stainless steel gear train...Dura-Drag system eliminates hesitation, even under extreme drag settings". (More info click here).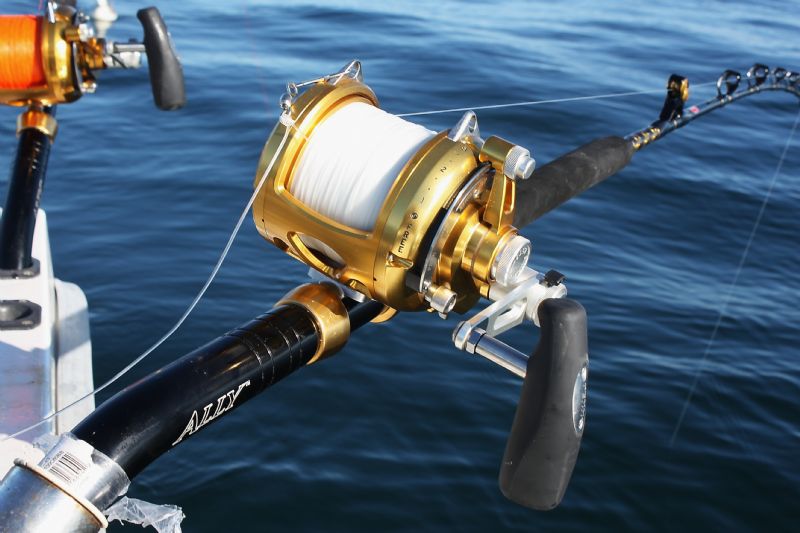 All I can say is this Penn combo looks great and feels awesome, can't wait to bend them into something worthy!
The day of opportunity finally arrived, a rare break in the breezy weather, and with fellow Skate enthusiast Dave Craig also available, we planned the adventure. Mackerel and Coalfish were showing inshore, both top Skate baits, and luckily enough, we soon bagged plenty.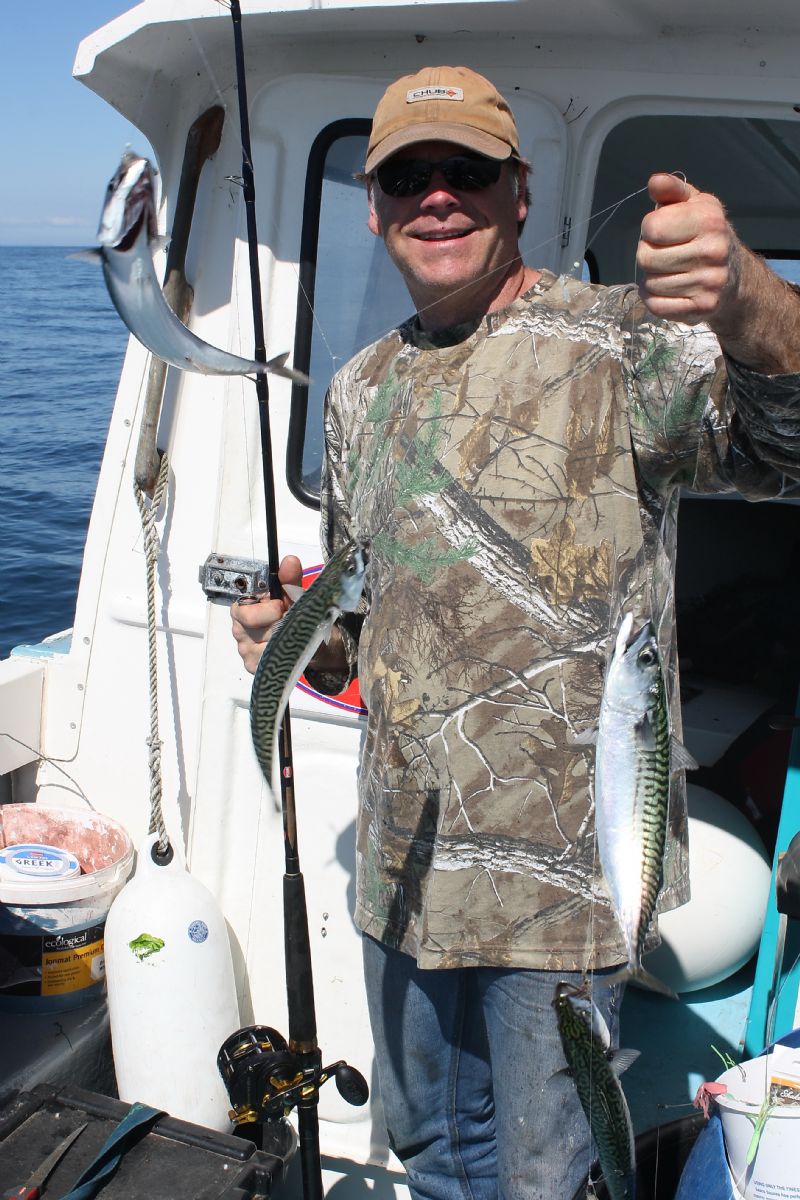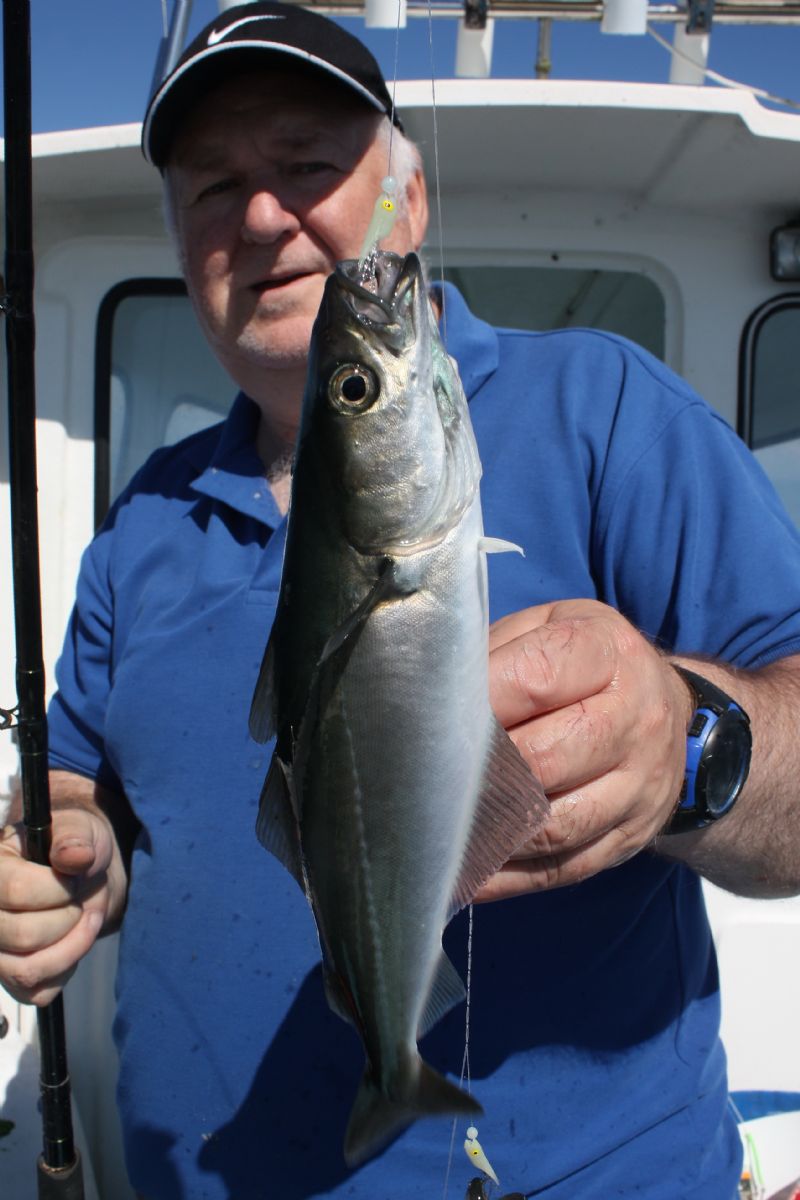 Fresh Mackerel and Coalfish, great to see some fresh bait at last!
With two hours to go before slack water, we had time to "mess about" and check out the local reefs for some light boat fishing in search of Cuckoo Wrasse. This was good fun in the sun, finding and marking new areas that held these colourful, almost tropical looking species. Most were small, although a couple nudged the specimen bar, new found areas were duly noted for a return trip later in the year!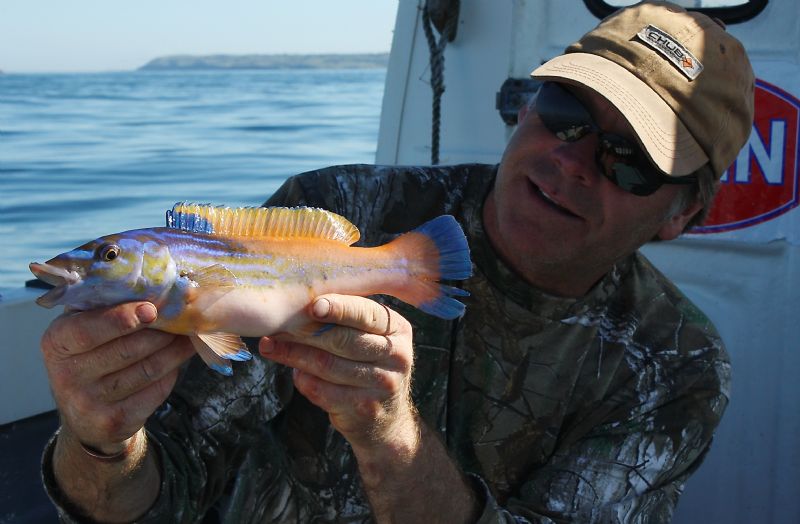 Lovely to see these stunning, colourful species, this one a male.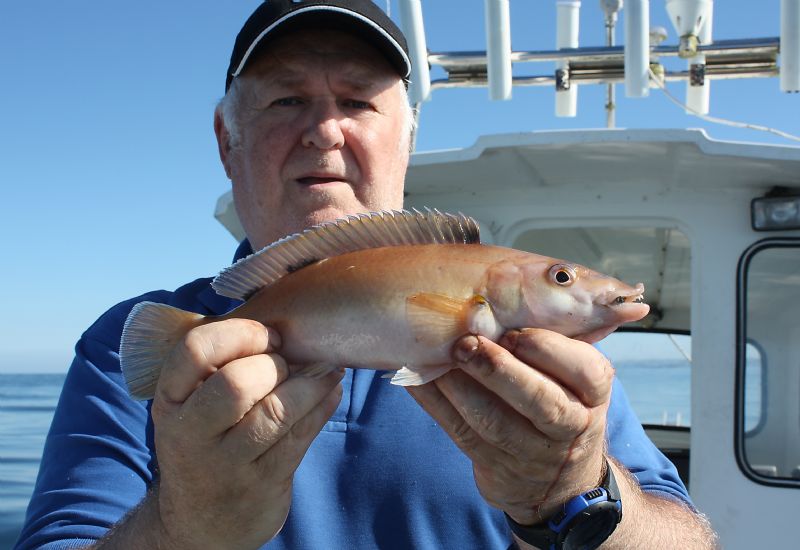 And a female for Dave Craig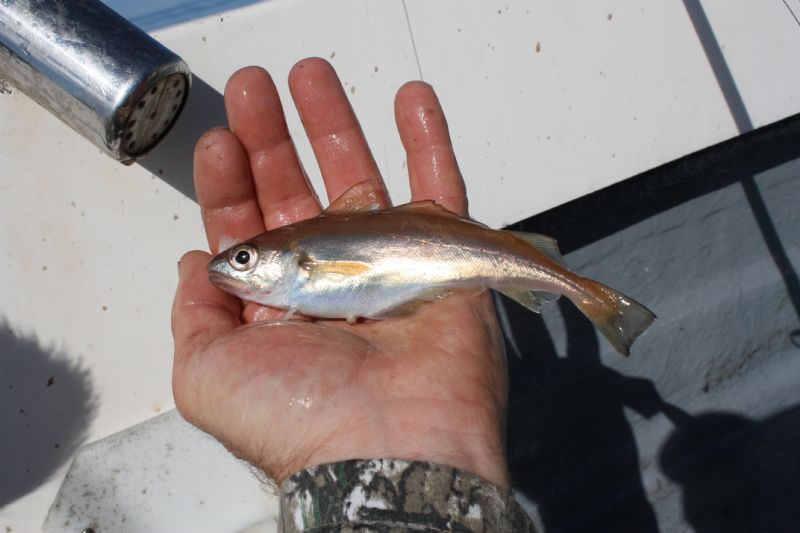 This wee Poor Cod was lucky we weren't targeting Huss, he would have been kept!
It was time to anchor over the deeps, and importantly for me, time to have a play with the new gear. Both reels were loaded with Berkley Braid 80lb b/s, with a high strength to diameter ratio to help cut through the fierce tides. I opted for different colours on each reel to help differentiate should lines become tangled. This pair of combos really looks and feels the part, I was like a dog with two tails (clean version).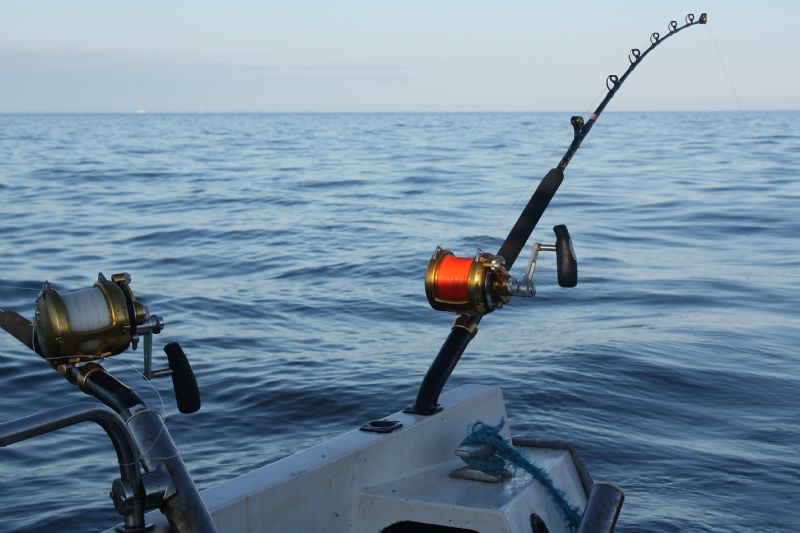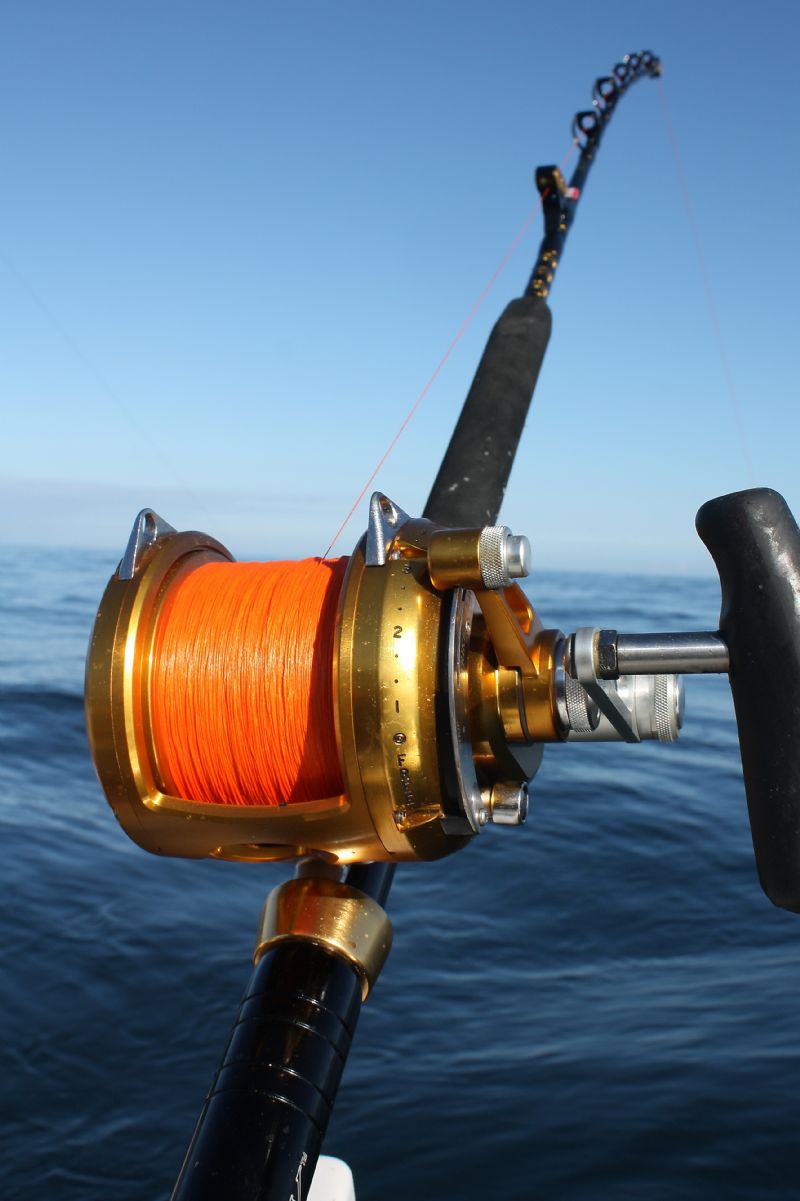 With tide running strong, I clipped a 2lb lead below a 2.2lb bell lead with a small cable-tie, much beyond anything I could cope with in the past. This held bait solid to the sea bed, a necessity, and with the reel set in low gear, an absolute doddle to retrieve! In fact, with rod held securely in the gunnels, I leisurely reeled the gear and over 4lb of lead to the surface one handed! I realise that for the guys that already do this, I'm preaching to the converted, but turning a previous task into a current pleasure over these tough tides was a new experience for me, it has definitely opened doors for future adventures!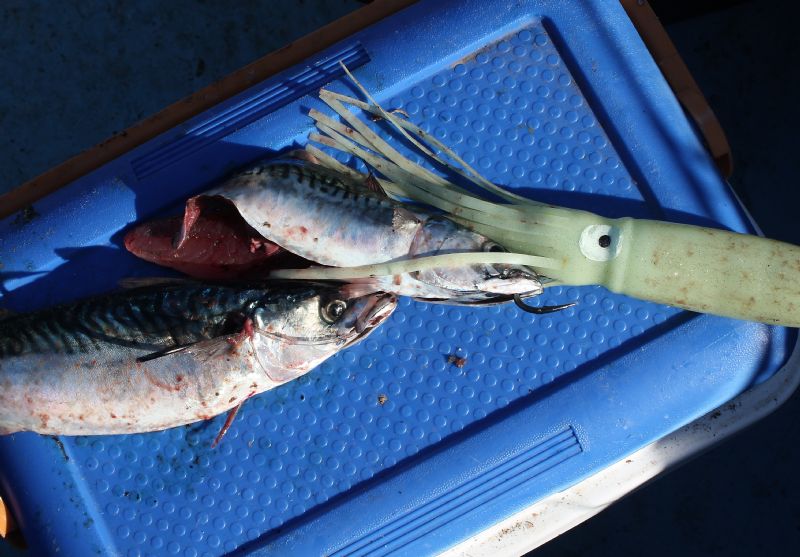 Double Mackerel flapper to start with
With one rod sporting a Coalfish-Mackerel cocktail, and the other a double Mackerel "flapper" both Pennell-rigged on twin 12/0 Mustad Hoodlums, I was confident all angles were covered. An hour into the flood and the Ally nodded and bent over, bite detection no problem whatsoever. There is no need to strike into a Skate, simply lift, feel the pressure and start to pump to the surface. With rod harness and pad fitted, I could already feel the comfort and ease in taking the usual strain from the arms and back but distributing the load through the body and legs, such a different experience, and enjoyable.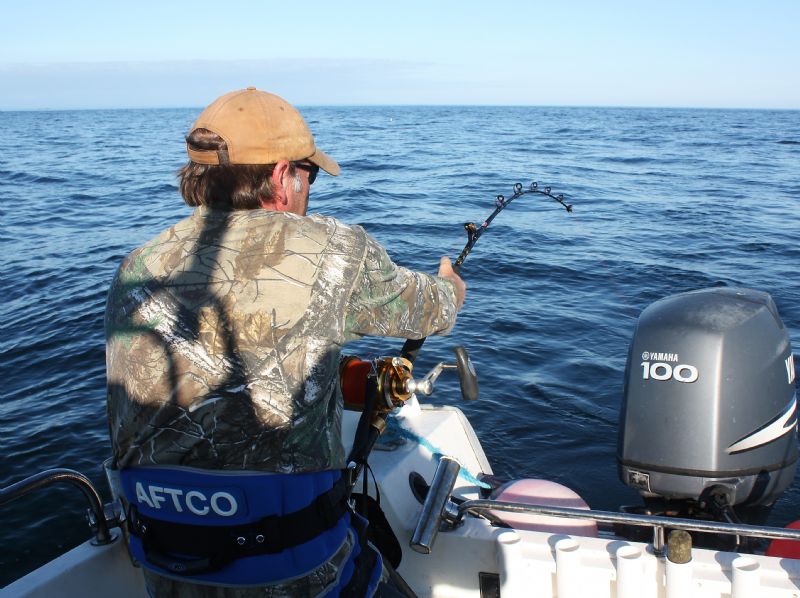 Harness and appropriate tackle makes life much easier
This was a feisty fish, obviously a male, you can feel the added masculine aggression through the rod. Normally, in these tides and depths, a possible hour-long battle would ensue. The new rod-reel combo cut that time to pieces, with a specimen Male Skate breaking the surface in under twenty minutes. Impressive, especially during the fastest part of the tide. A quick measurement, tag in the tail, and pause for a trophy shot before slipping over the gunnels and back to the depths, with the aid of a cargo net! A perfect test for the new equipment, which so far passed with flying colours.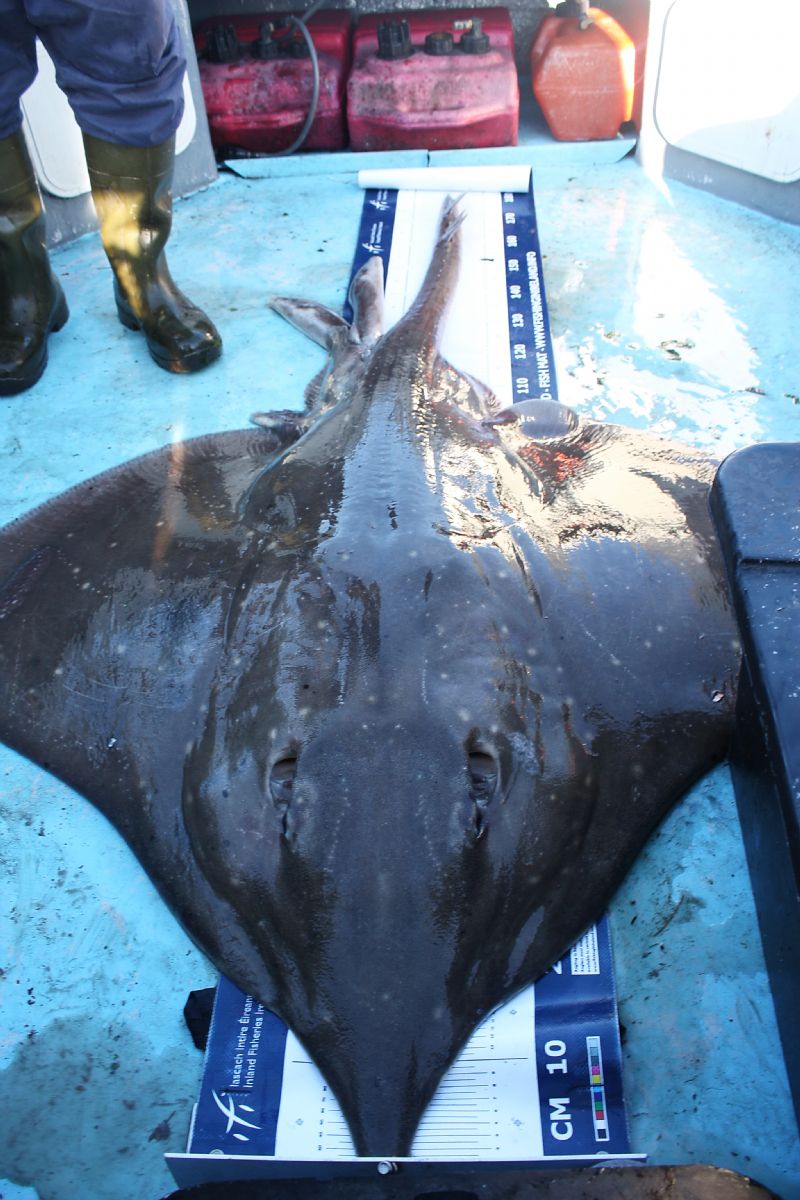 Measuremat can't tell lies. A great addition to the specimen rules, available from IFI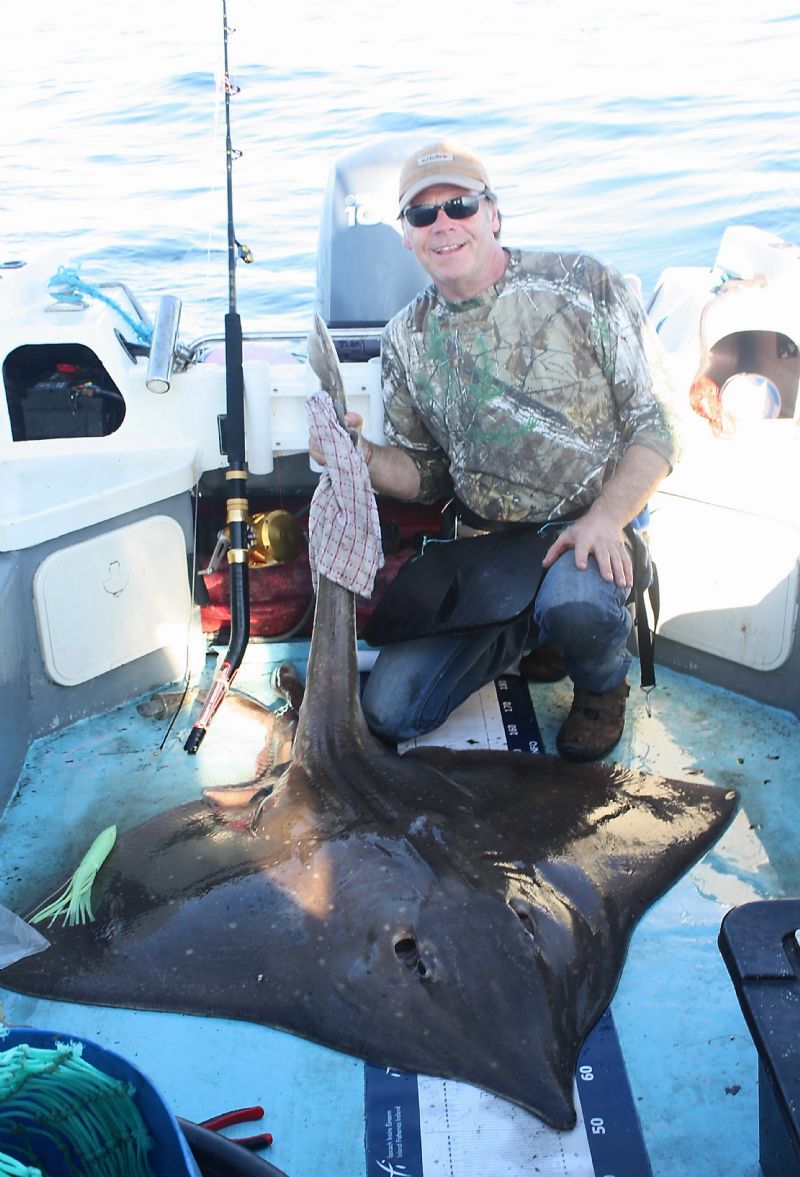 A thumbs up! for the new gear.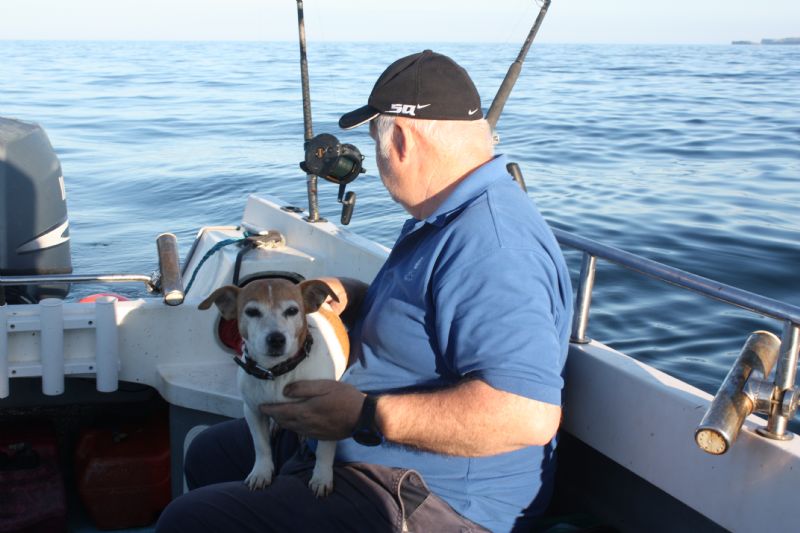 Davy and Skip waiting for their turn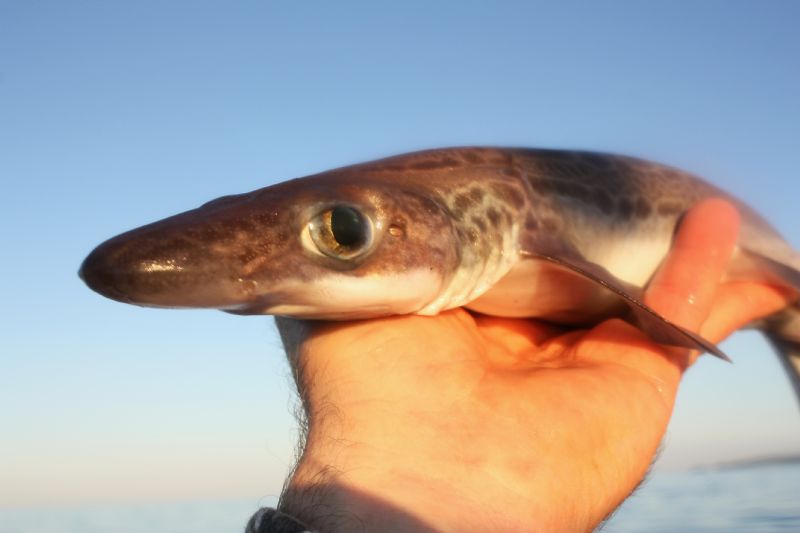 A BlackMouth Dogfish "by-catch" doesn't look amused!
Less than two hours later, the other rod thumped over, both rods now christened. Checking the times on the camera, I see that this fish went from sea bed to surface again in under twenty minutes, a female this time and much larger around the 170lb mark. With my previous method of fishing in these deep-water venues, I would only be thinking about dropping a bait down now, having missed out on two specimens it seems. Taking the plunge with the new kit had already proven positive results.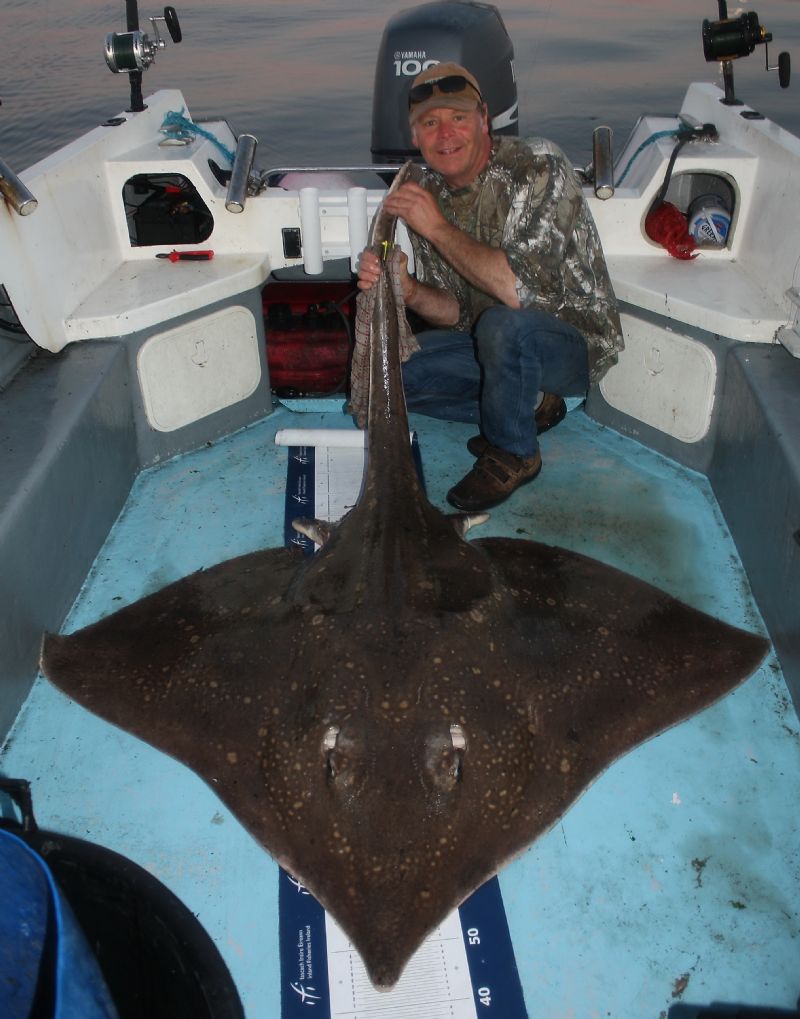 A larger female, hauled to the surface in under twenty minutes, fast tides, 350 ft depth
It was now Dave's turn to lift into a Skate, and she seemed even larger. After half an hour with no line gain, sadly, under pressure she broke the main line. Handy that he was using the fish friendly booms (click here to see video clip on these).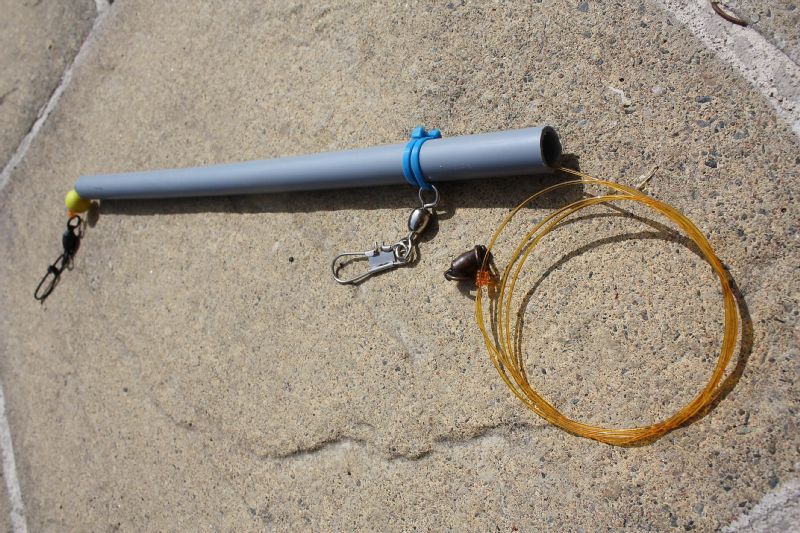 Skate release boom, something local angler Peter Ross told me about.
With four rods back in the holders we soon had the unlikely and unenviable problem of four hook-ups at once! This is extremely unusual. Dave was playing a large fish as I lifted into one, then both our second rods took off. What to do with this rare scenario? Dave let his second fish run back and away from the boat while he concentrated on pumping the other to the surface. I set the hooks on mine, to prevent it swallowing the bait and let it run also, and lifted into the other fish, playing it quickly to the surface. In the mean-time, thankfully my other fish shook the hooks, but with three fish landed, tagged and released I was well and truly exhausted, and happy to leave Dave to land his first, and then the second, both females exceeding 180lbs.
This large girl estimated 180-190lbs.
By this stage, the sun had set, I had packed away most of the gear and we sat and reflected on the session. Five landed, two lost, and all large specimens. I have landed my fair share of "barn doors" over the years, from my original learning curve with Sean McKay in Ballycastle, and I have seen multiple hook-ups in my time, but this was the first time I've experienced four at once, with five landed and two lost. One that will go down in the memory banks of exceptional adventures throughout the years. New Penn rods and reels....simply outstanding!
Until now, Pure Fishing Tackle Company (owner of numerous top brands including Penn) separated the UK-Irish market from the European market. The tackle featured here was only available in Europe or by special order. From 2020 the entire and comprehensive European catalogue will be available to our market, and there is plenty to make your mouth water! Our methods of angling, and tackle required are changing all the time, as we move towards the continental style. Look out for the vast range to choose from next year, some exciting new gear to think about.
Back