Shakespeare Agility 2 XPS 9' 10#
Shakespeare Agility 2 XPS 9' 10#
Trying out the Agility 2 XPS for some hard-hitting Irish Pike on the fly.
There are few anglers that need an excuse to go fishing, but still, it's nice to have one. And what better excuse than to play with a new rod, and try to find a fish or two to put a bend in it!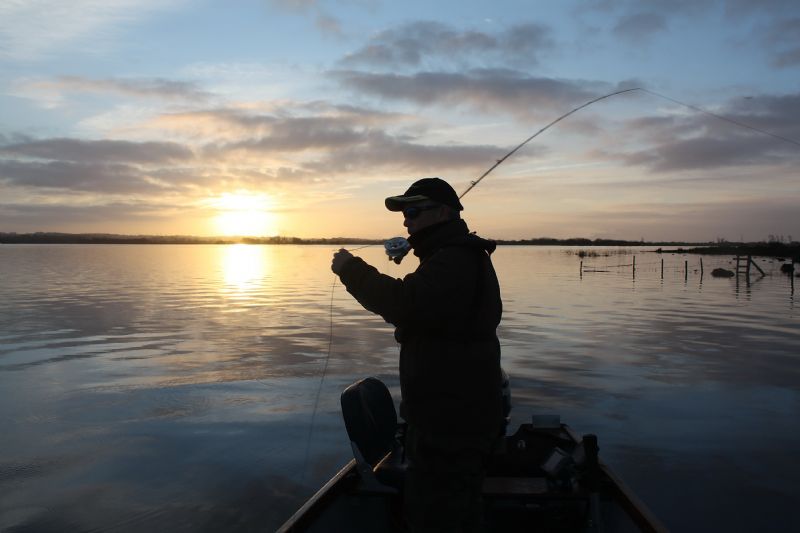 Chasing Pike, on the fly, at sunrise.You can't beat it!
Over the past number of years, with continued sponsorship from Shakespeare, I have been lucky enough to have quite a few rods pushed my way, to have a cast, see how they perform, and hopefully christen them with a decent fish for the camera. Shakespeare's Agility selection have played a large part in this, and as a "budget" range of rods encompassing all disciplines, they really are fabulous value for money, receiving top reviews from anglers all over the country, reviews that belie the low price tag they carry.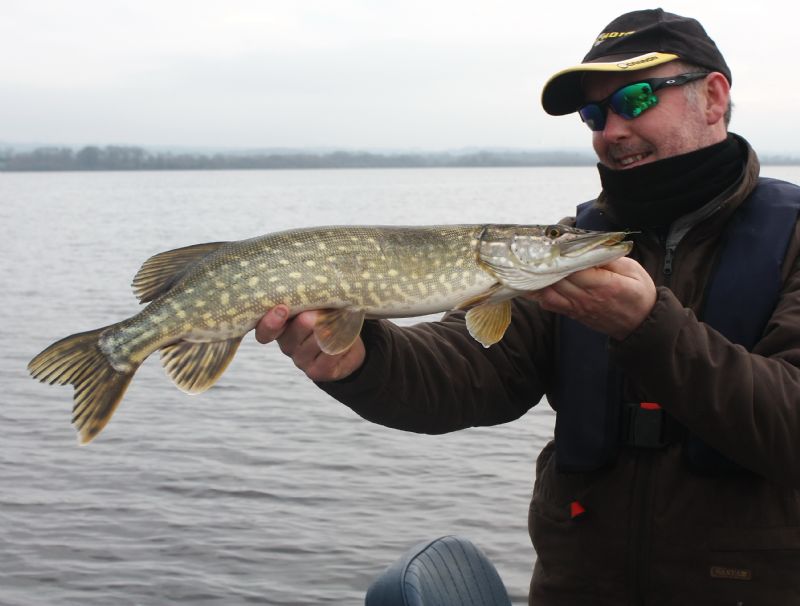 Plenty of "Jacks" about. Hoping the big ladies will show.
I had the opportunity to try out the original Agility XPS back in 2014, and was impressed enough to keep and use the rod on almost every occasion, until now. The Agility 2 XPS is an upgraded version of this original and very successful rod, now using a higher grade 36/40 ton carbon producing a lighter, slimmer blank with a fast taper, and finished in a silver-blue paint job. I wasn't sure about the colour scheme, but after a days' use I've grown to like it!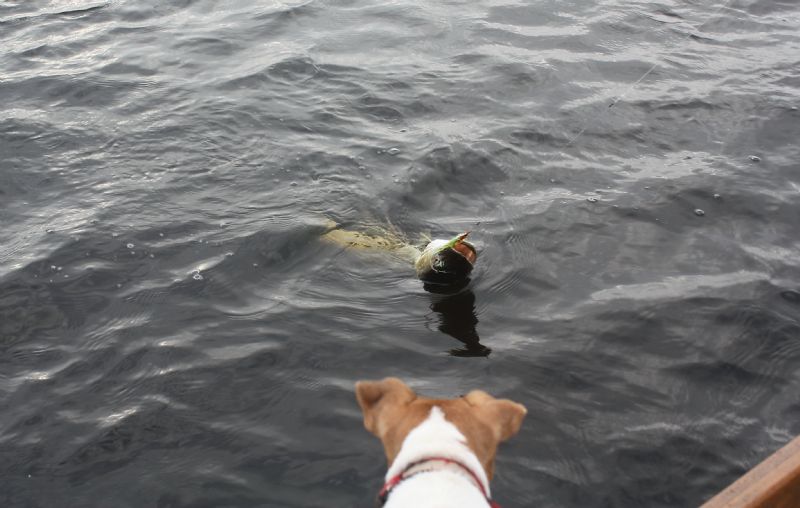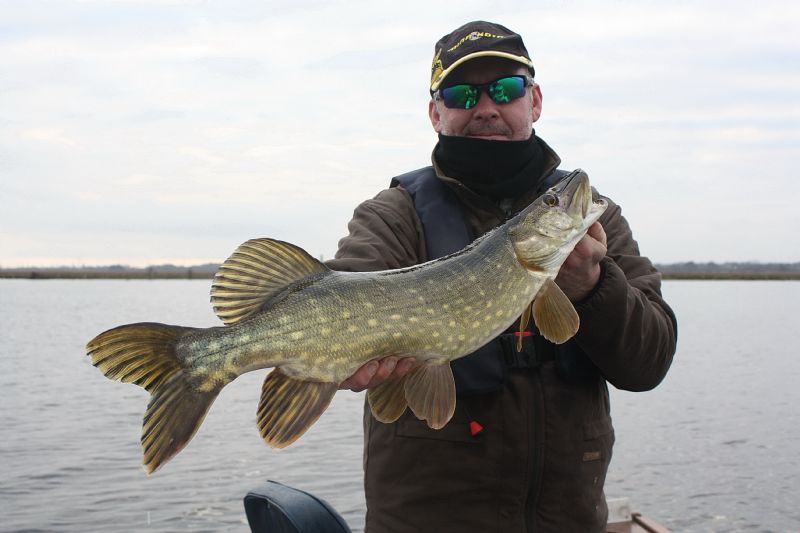 My old hombre, Glenn Drennan extended an angling invite, a seasoned Pike-fly angler, it's always an easy day aboard Glenn's well-equipped McA, plus, an unusual chance for me to relax and be chauffered about on the water! It was a perfect chance to try out the Agility 2 XPS.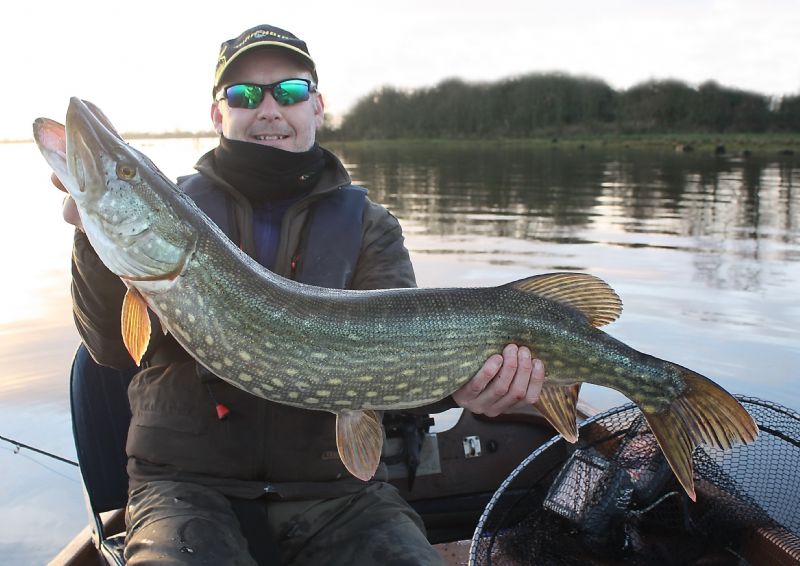 A fin and scale perfect high double for Glenn.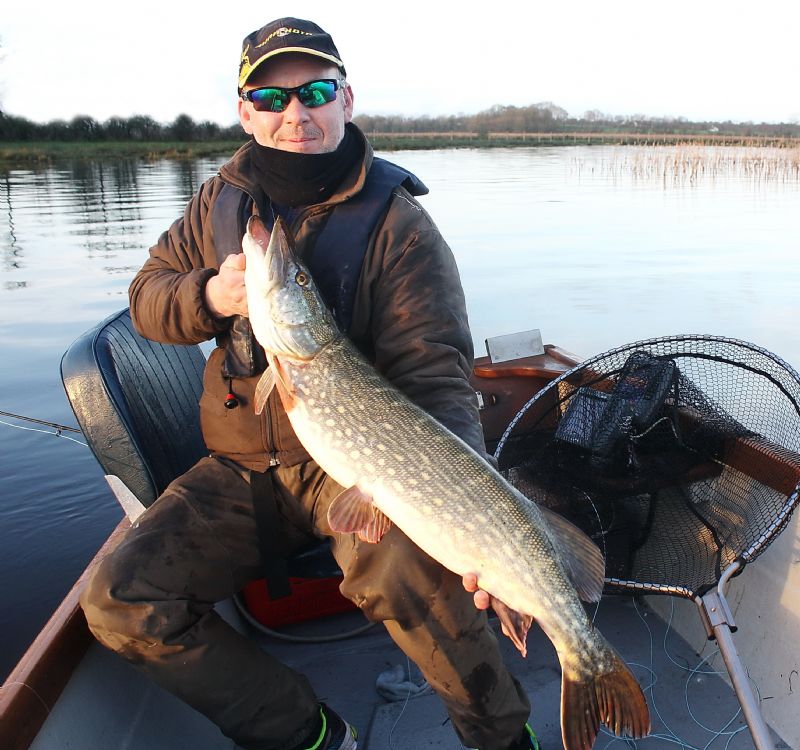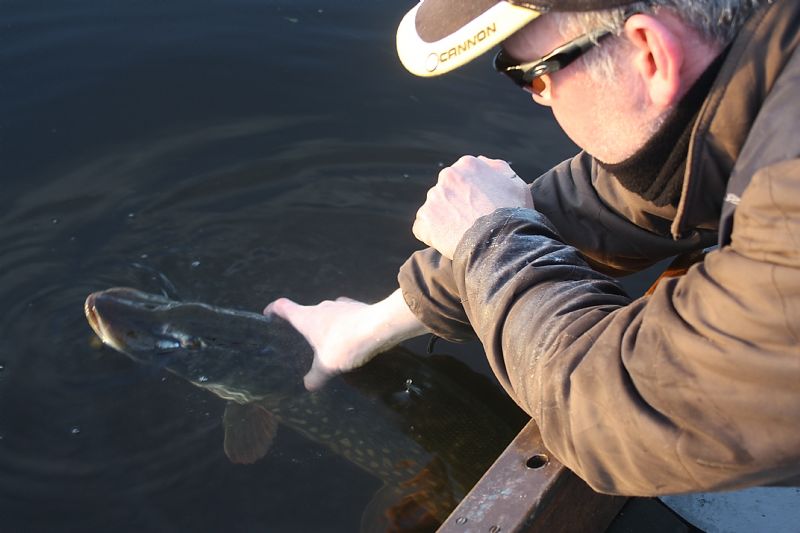 Catch and release, at all times. Goes without saying but I find I have to repeat it.
Glenn got off to a great start with a high double, only a couple of casts in, first thing in the morning. I thought I had evened the score for a split second, but immediately realised something wasn't quite right. A dead, partially decomposed Salmon, hooked in the tail broke the surface, not quite the rod-test I'd hoped for! Between that and a metre of old barbed wire, I was doing well!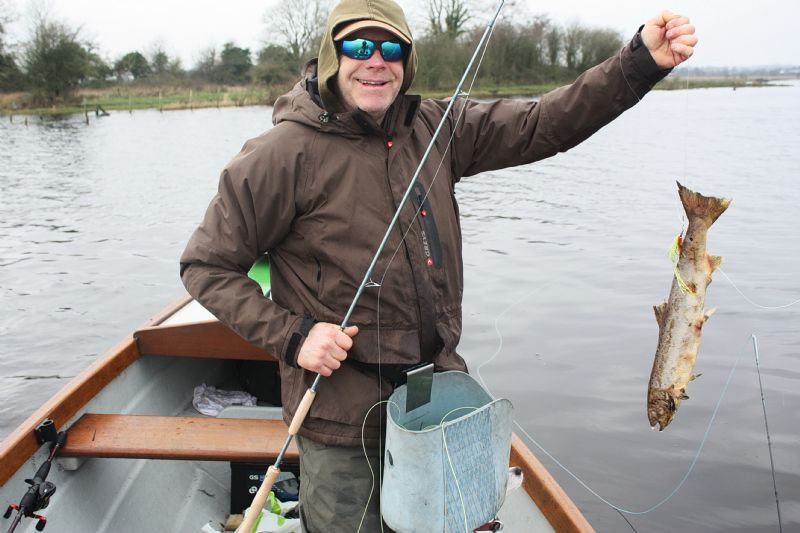 Does that count?? You couldn't write it could you!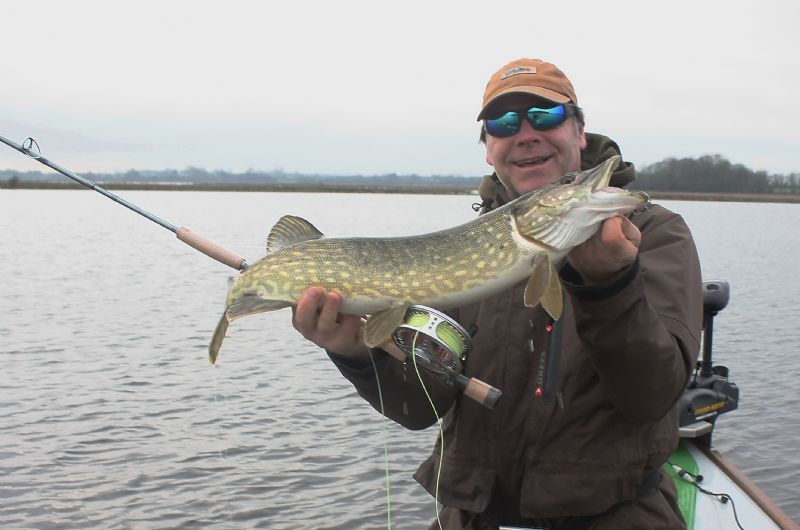 At last, a real fish!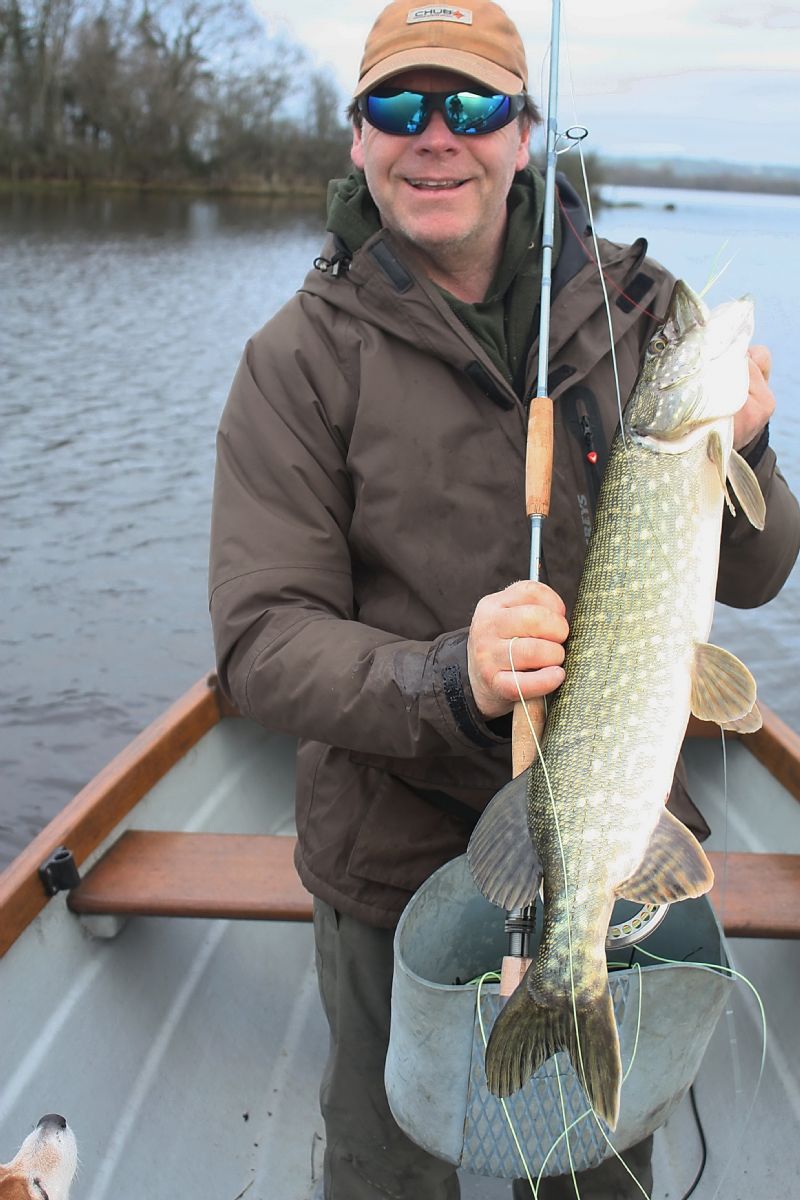 And another
As we persisted throughout the day, checking out all the old haunts, we notched up a reasonable amount of "jacks" with the Agility performing perfectly. Casting is incredibly easy, and the rod is so light that my old damaged wrist held up without bother, (normally by this stage I have to stop casting a fly and lift the dreaded jerk-bait rod to give the wrist a rest!).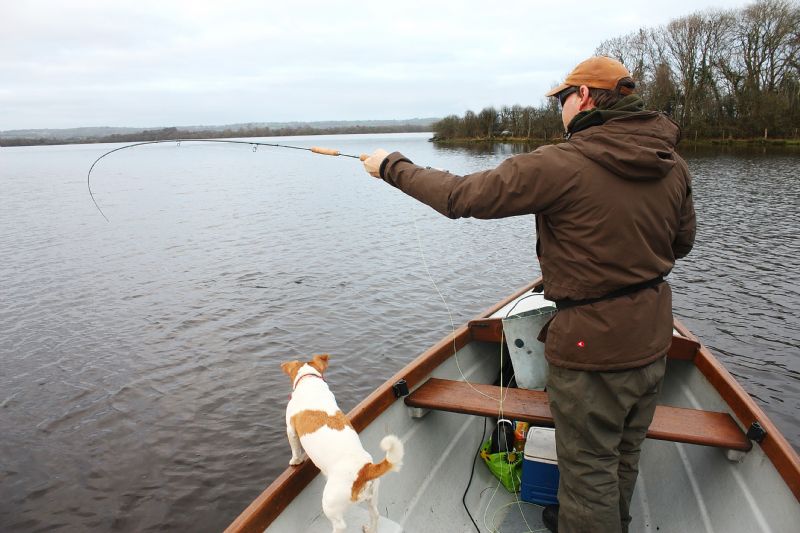 A bit better, rod working well.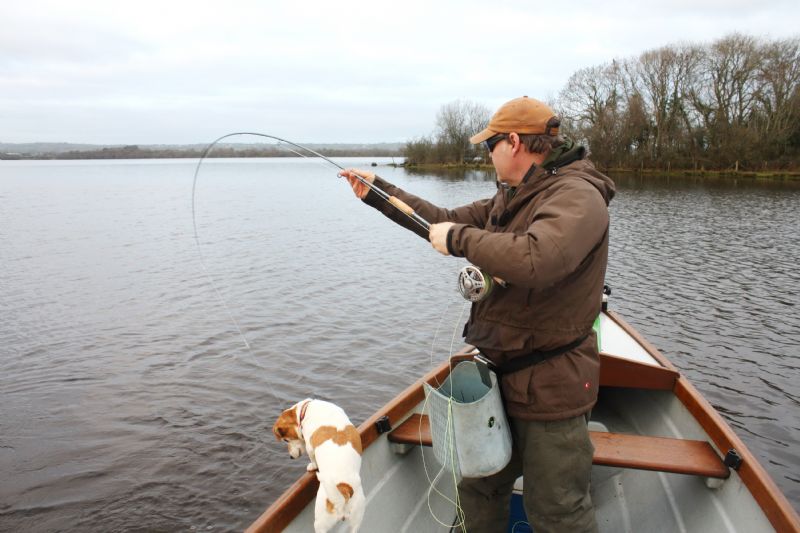 Perseverance paid off, as always, lifting into a decent female that tore line through the fingers, brilliant stuff. A "show-off" tail walk confirmed she was a bit "lumpier" than the previous smaller fish. Time to bring her under control, I'd had my fun on the rod, and with a bit of bullying she was safely chinned.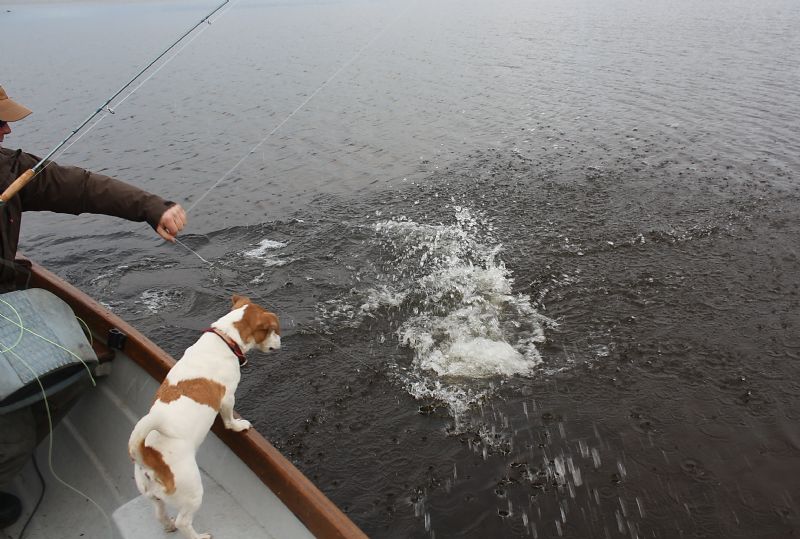 Still some fighting spirit left in her
Not huge by Pike standards, but a lovely double to break the rod in. I still can't get over the quality of these wee Agility rods, they are a fabulous fly rod for pike, and I can only assume would do equally well on the coast for Pollack, Bass, Mullet and Sea Trout, as it is also available in a 9' 8#. At £75 it is a perfect starter rod, and excellent as a back-up rod, or if you like it as much as I do, it will end up as your go-to rod of choice! It must be one of the cheapest ways to get into catching a very large fish on a fly rod, no excuses now.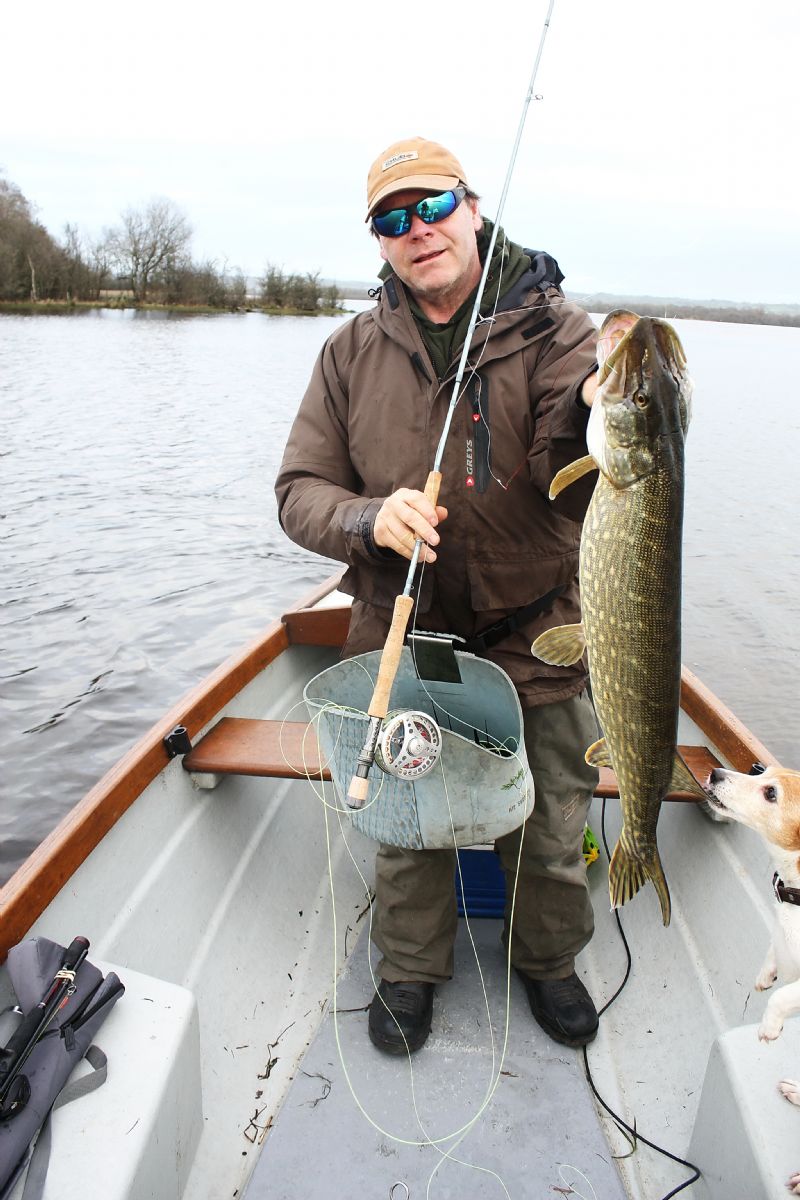 A lovely wee double to finish, and a fabulous rod to take her on.
Available from all good local stockists.
Shakespeare Agility 2 XPS Fly Rod 9ft 10
Back