Tench, An Old Favourite
Terry's Travels
Tench, An Old Favourite
From my earliest angling years, Tench have been a cherished freshwater species to target. Each season, I promise myself at least a couple of determined efforts to tempt a decent fish or two.
I didn't manage this until April, and some might say that was soon enough, as June is traditionally looked upon as the month to seek Tench, particularly in the cooler climate of Northern Ireland. But I have found through experience, if you leave it too late in the season, they may become "picky" or over-cautious, which tends to make life more difficult than necessary.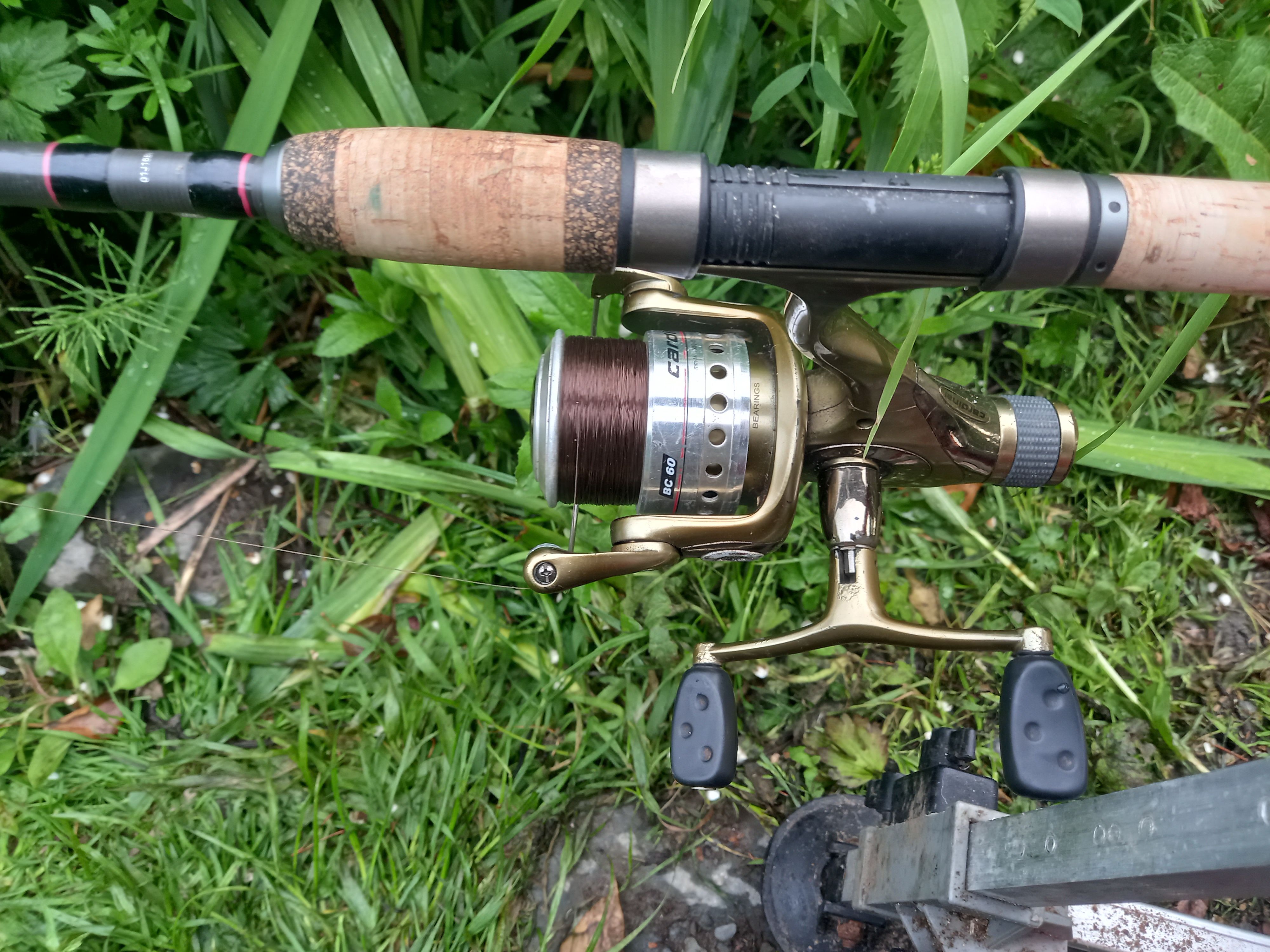 Either way, in my humble opinion, it is a great deal easier to see one in the landing net during April and May, providing the air-water temperatures have risen sufficiently. Usually a steady twelve to thirteen degrees Centigrade will see them on the move and foraging.
Many anglers have excellent success targeting Tench on ledger tactics, basically scaled down carp rigs, method feeders and bite alarms etc. I have also done well with these methods, but being "old school" you will never convince me that this is more enjoyable than float fishing! A typical lift bite, then "sail away" below the surface amid a plume of tiny Tinca bubbles will always fire up the adrenaline.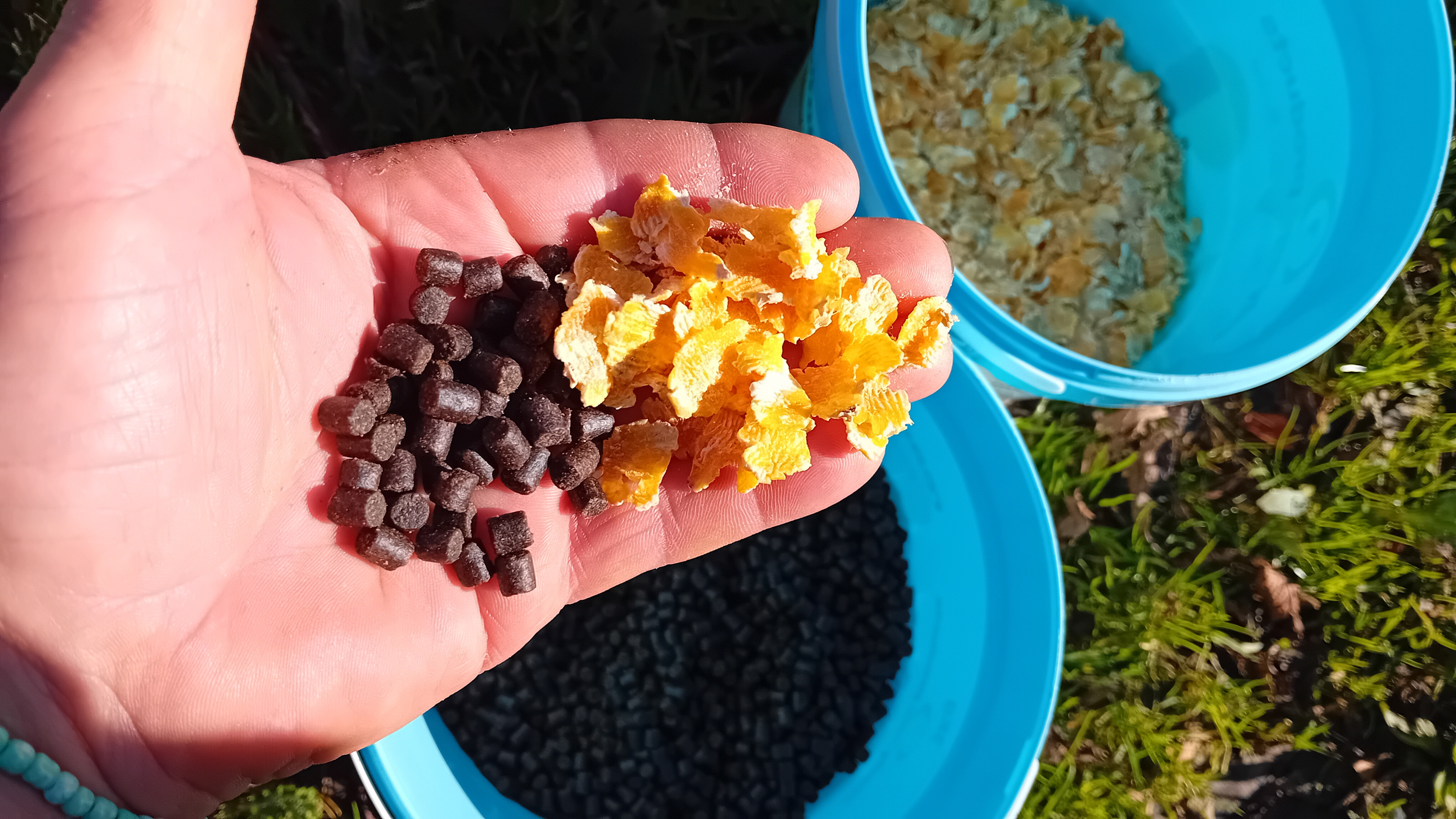 I began my mini-campaign by feeding the venue a few nights in a row. This consisted of small pellets and soaked, flaked maize. This particular maize is probably the most cost effective way to pre-bait a swim these days, as most bulk baits have rocketed in price over the last couple of years. I remember paying £8 per sack for hempseed, it is now £48! Adding sweet corn amongst the feed will give the Tench something to brighten their day as they pick through the cloud and particles, and hopefully keep them in the vicinity for the duration.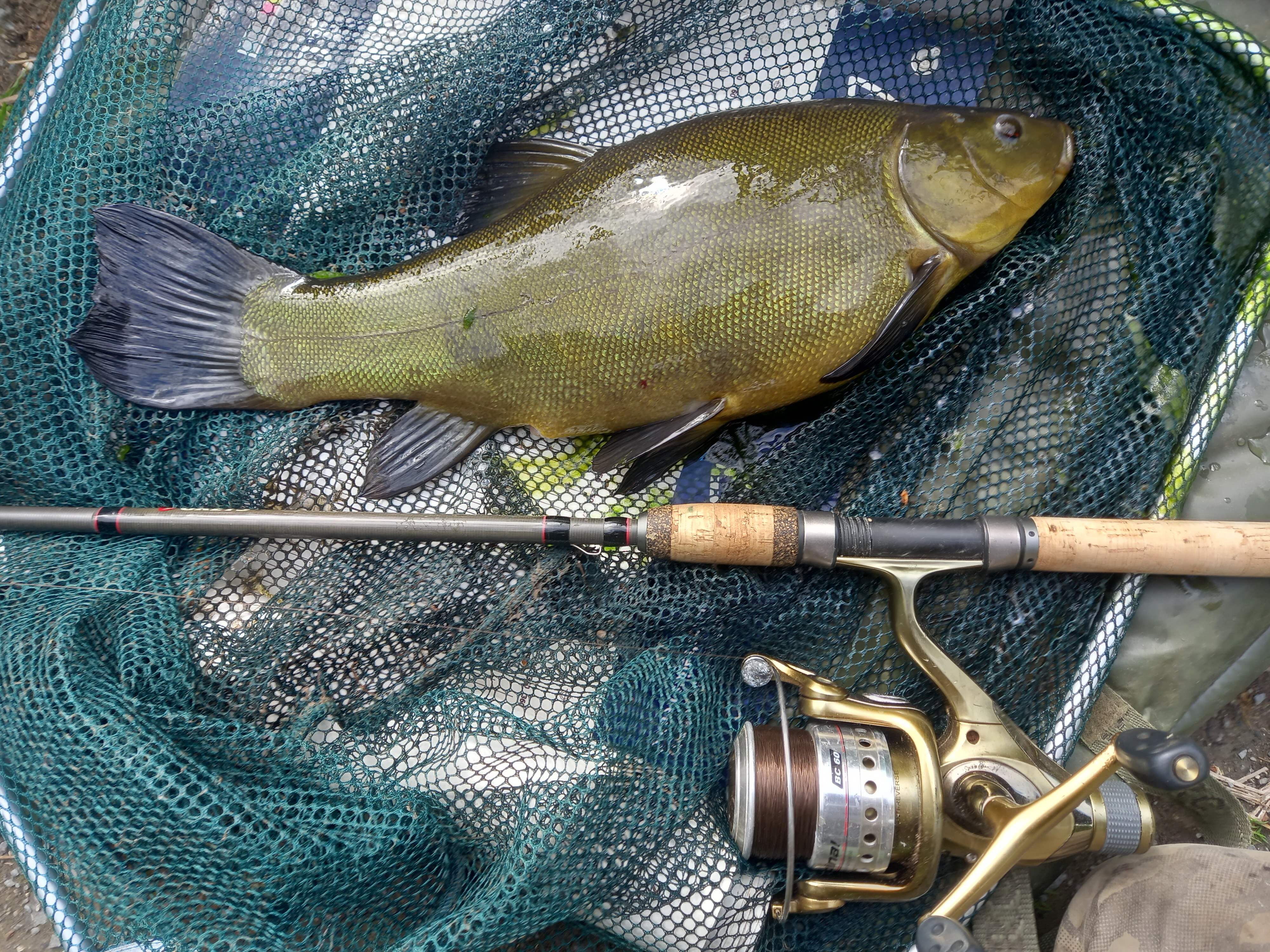 Greys Toreon Tactical 13ft and Abu Cardinal BC60
So, what tackle do I choose? Well, back in 2017, Greys produced a series of rods under the name Toreon. I purchased a Toreon "Tactical" 13ft float rod, and actually wrote an article giving it a test in search of Grey Mullet. It has had so much use over the last six years, and has proven to be such a strong, reliable and versatile piece of kit, I see no reason to change it. It is now my first choice for Tench on the float.
I team this up with an Abu Cardinal BC60. This reel came on the market many years ago, it wasn't expensive, a delight to use, and I just can't kill it! I have caught numerous specimen Mullet, Tench and even ferox Trout with this wee reel and so far, it has been bullet proof. It is almost a permanent fixture on the Toreon these days. Loaded with Berkley XTS 8lbs B/S mono, this set-up has yet to fail. Hook length is 6lb B/S Berkley fluorocarbon, with a size 10 Kamasan Wide Gape spade end hook. My old match tactics still prevail. Spade ends sit well when whipped correctly and this version has never straightened on any of my catches.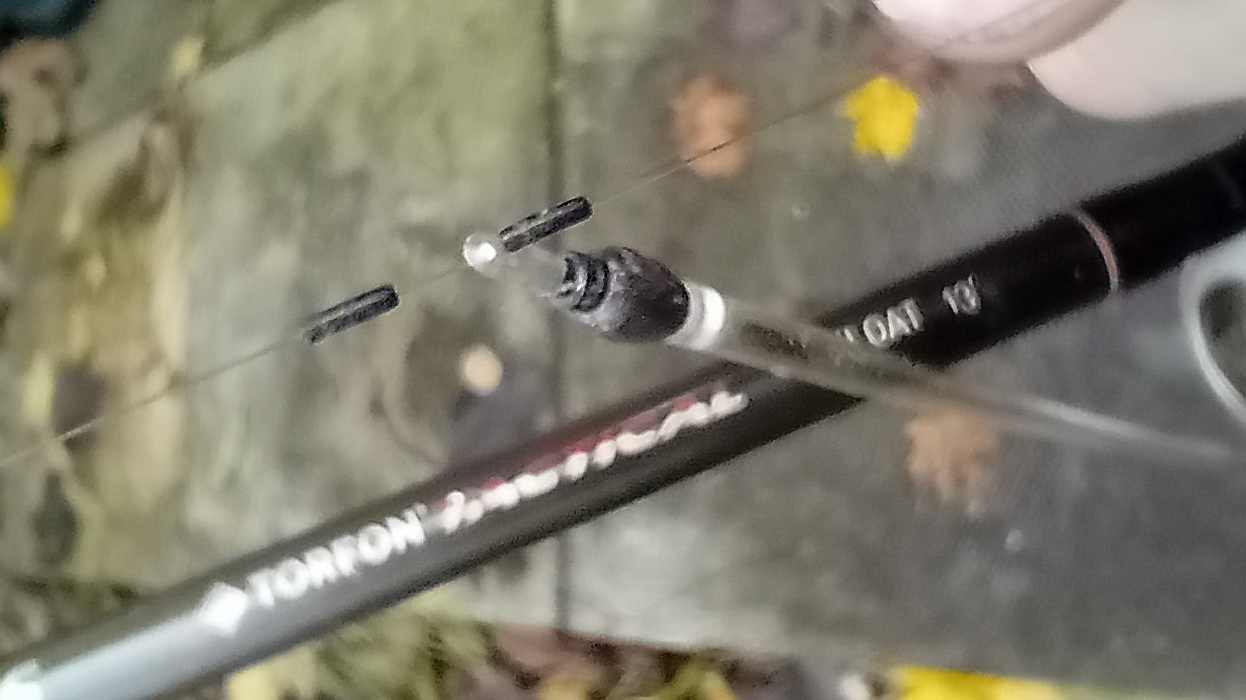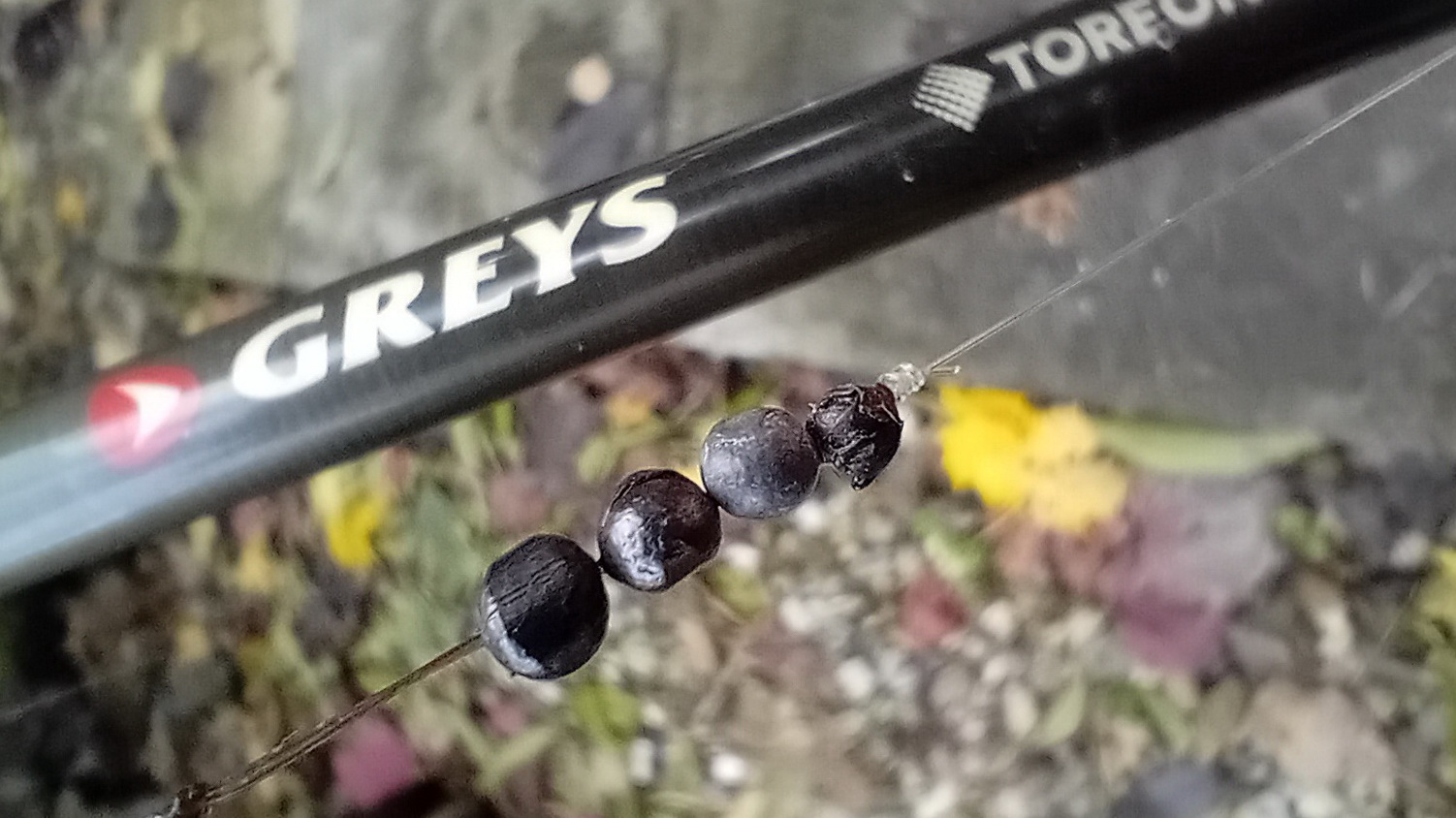 This just leaves the Float! I use a lightly loaded waggler, locked at the required depth with float stops. This is for two reasons. Tench fishing is almost always in "weedy" areas, close to lily pads, blankets of pond weed and the like. Tench, with the power of a steam engine at times, will invariably drag the entire kit through every piece of weed available. This plays havoc with a float locked by split shot, often slipping shot up the line, catching on snags and even breaking the main line on occasion.
Tiny float stops are a great deal kinder on the main-line under these circumstances. The second reason, is it allows the use of most of the weight that "cocks" the float to be positioned close to the hook bait, for that wonderful tactic, the "lift method". In my mind's eye, a Tench will approach the hook bait, homing in on colour and scent, whilst picking through assorted freebies. It dips its head and raises its tail to pick up the bait, then levels up, lifting the shot off the lake bed. The indication to the angler, is a dramatic "lift" with the float popping up, and often seconds later, slipping below the surface, the time to lift into the fish and address the bedlam that follows!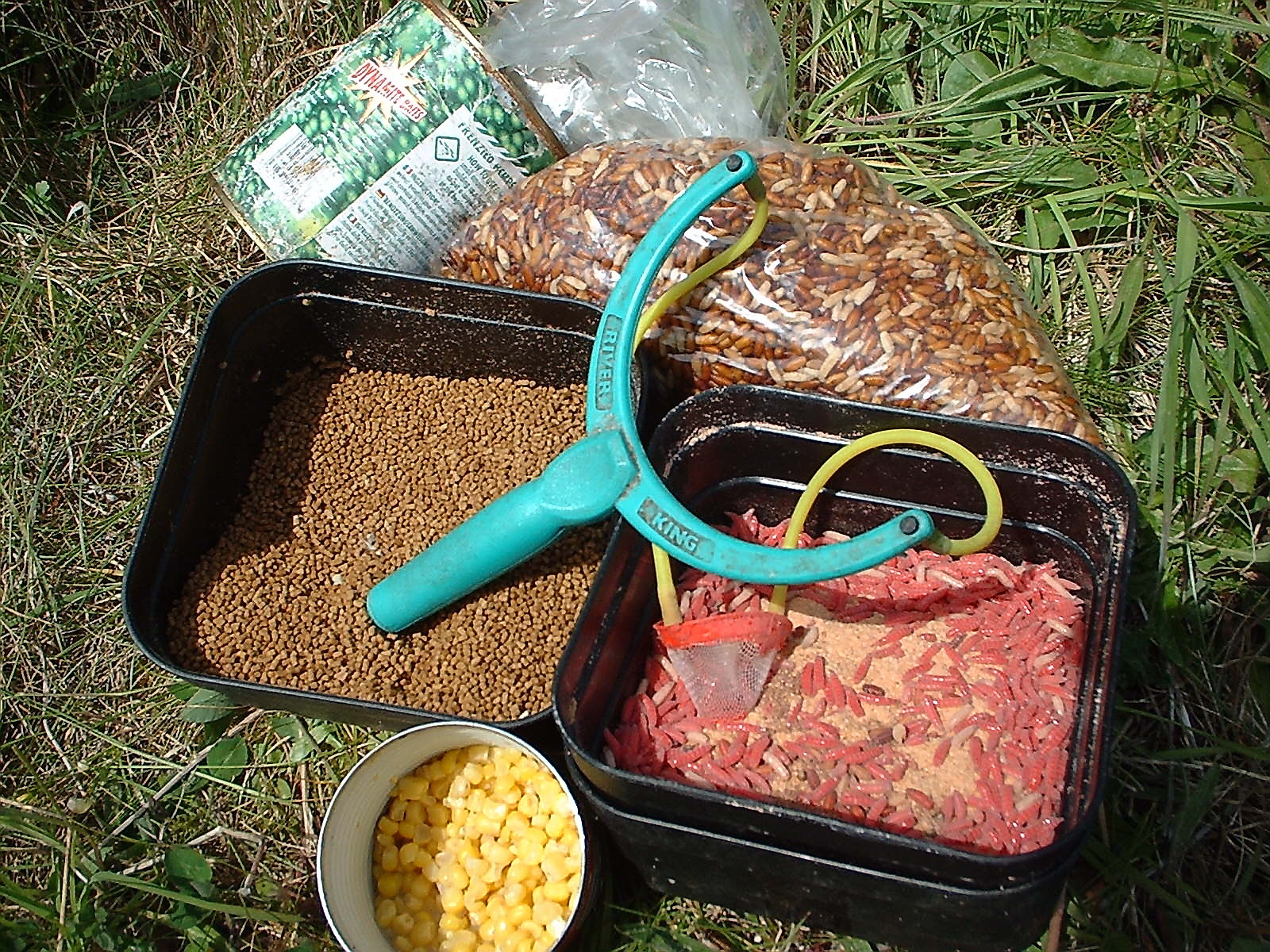 Accurate depth setting is essential with this method. With the bulk shot, in this case four number 1's, four inches from the hook, the float and float stops are moved up the line until the float is dotted down perfectly, with the bulk shot resting on the lake bed. I use loop to loop when attaching the short hook-length. This doubles up the line where I can "nip" the split shot on, without worrying about damaging the hook-length. You can plumb the depth with a clip-on plummet weight, but that can be in-accurate over soft sediment, never mind the disturbance it may cause. With the tip of the rod positioned just below the surface, and main line buried, this is a sensitive and successful method.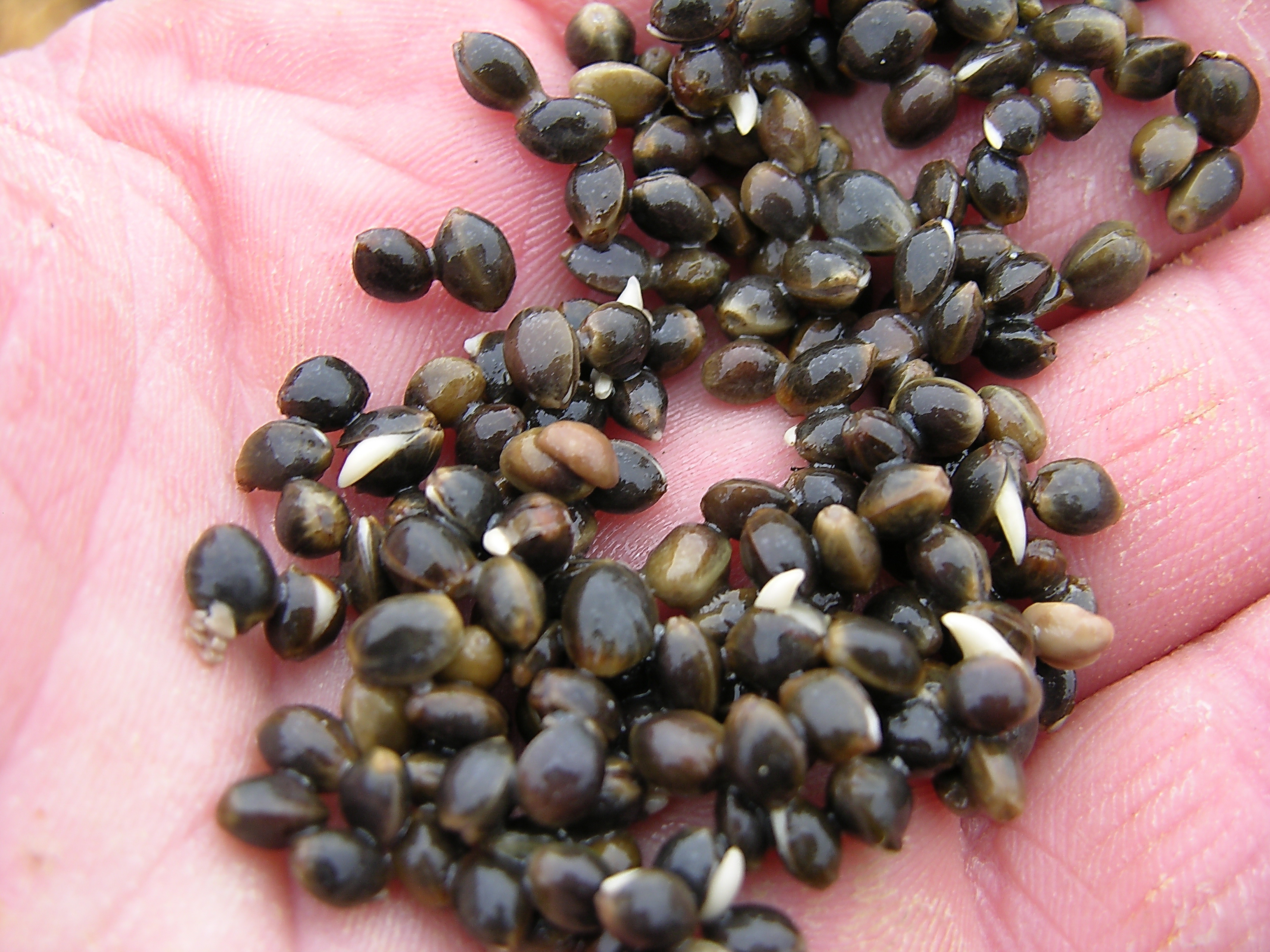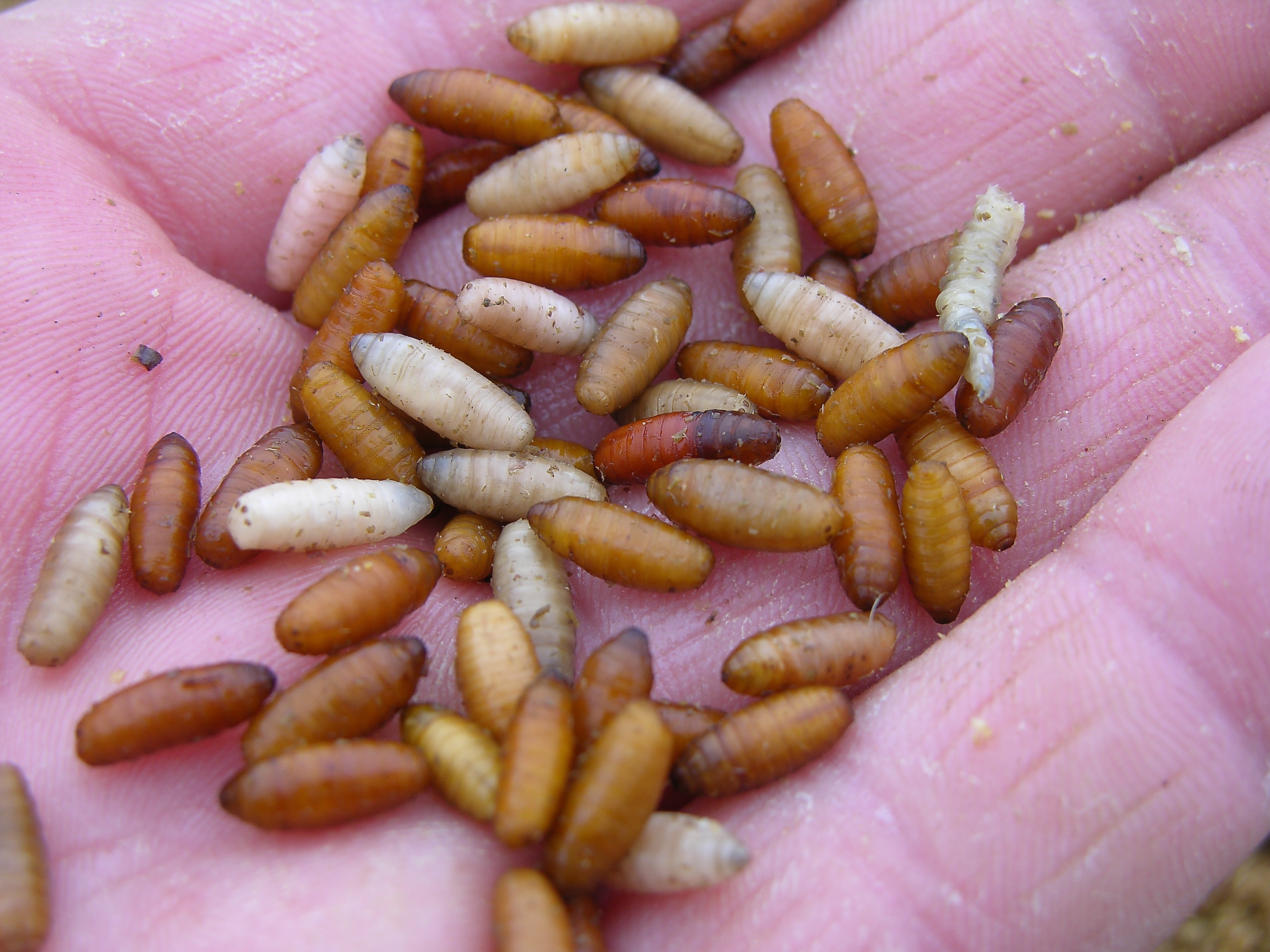 There is a large density of Rudd and some small Skimmer Bream in this water, and using maggots will often defeat the purpose as they can be a nuisance when targeting other species. I decided to feed Caster, Maggot, small trout pellets and boiled hempseed (all firm favourites for Tench) but double sweet corn on the hook, with the intention of putting off any of these smaller species.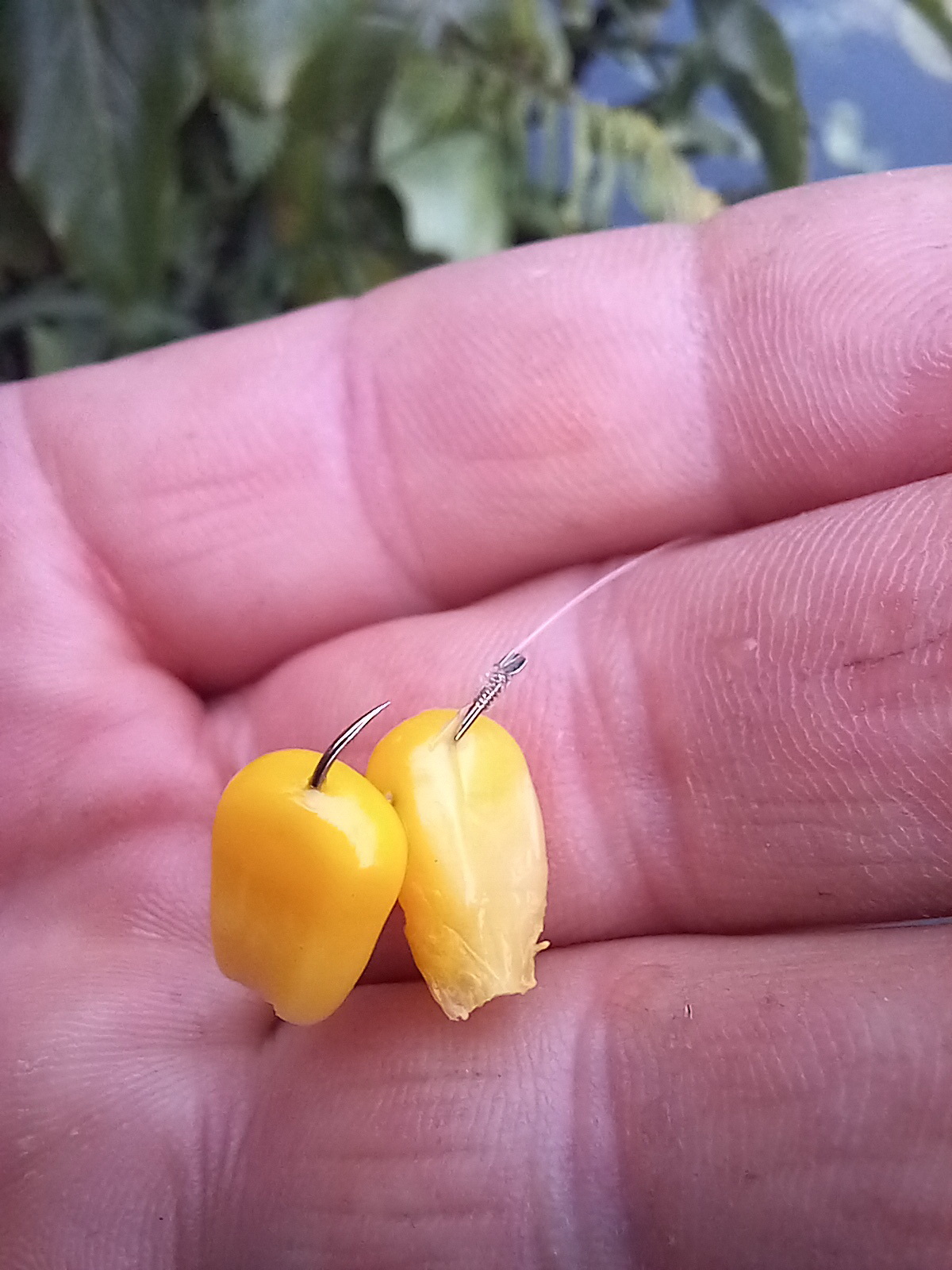 It worked to some extent, slowing down the "nuisance" fish, but still, some of the particularly ravenous ones managed to engulf two grains and a size 10 hook! Saying that, wild natural Rudd are a stunning fish to admire, so I don't mind the occasional fish breaking the rules every now and then.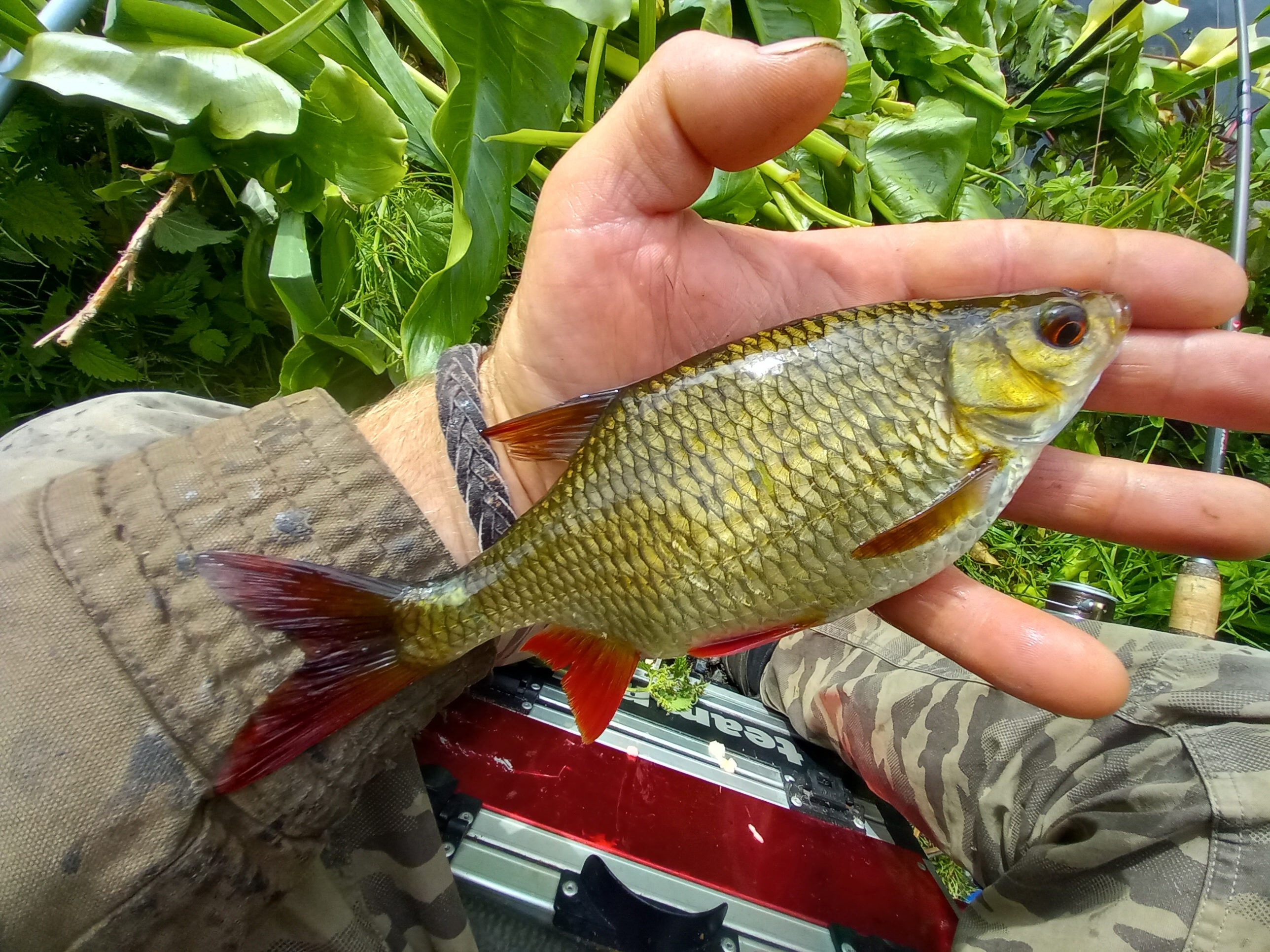 Stunning little red-finned Rudd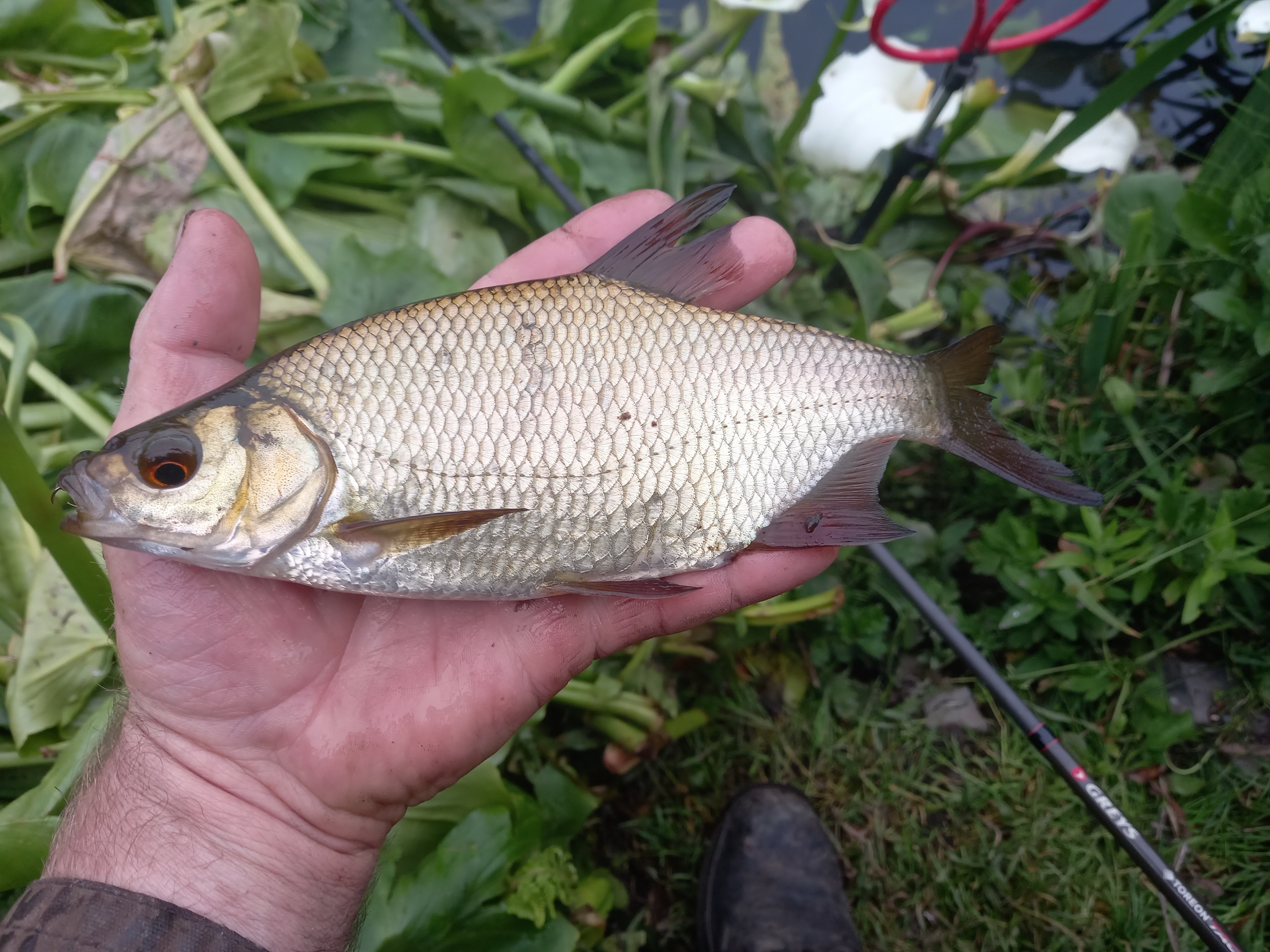 Healthy Skimmer Bream
Fin and scale-perfect Rudd and Skimmers made an appearance, as I knew they would, and interestingly, a juvenile Common Carp. I would like to meet him on the same tackle in another five years or so! The pre-bait efforts worked, with tell-tale signs of feeding soon appearing in the swim. Bursts of tiny bubbles erupting around the float, every dedicated Tench anglers dream come true. You almost find yourself unwittingly holding your breath, as if that would make any difference!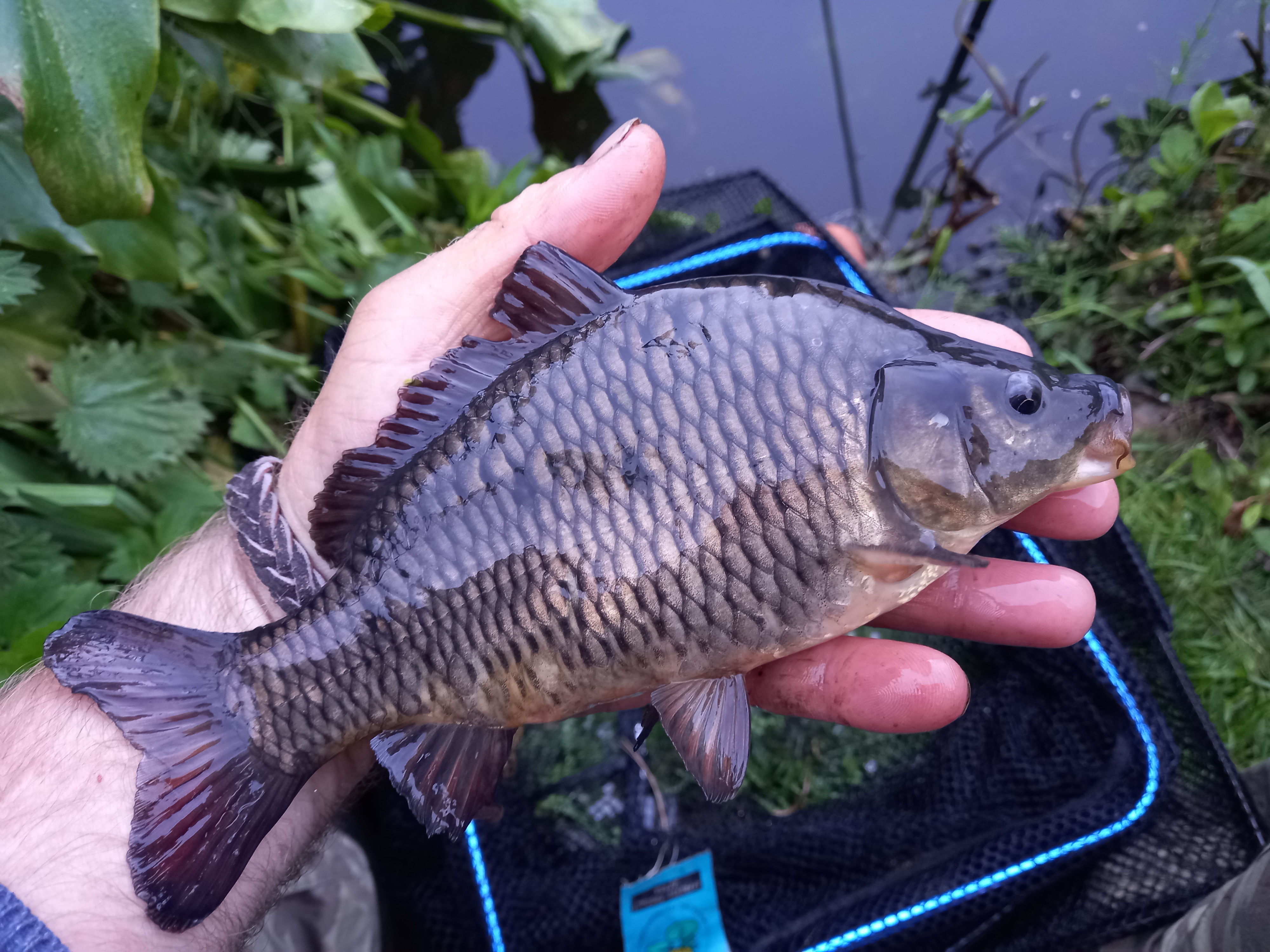 A surprise! Juvenile Common Carp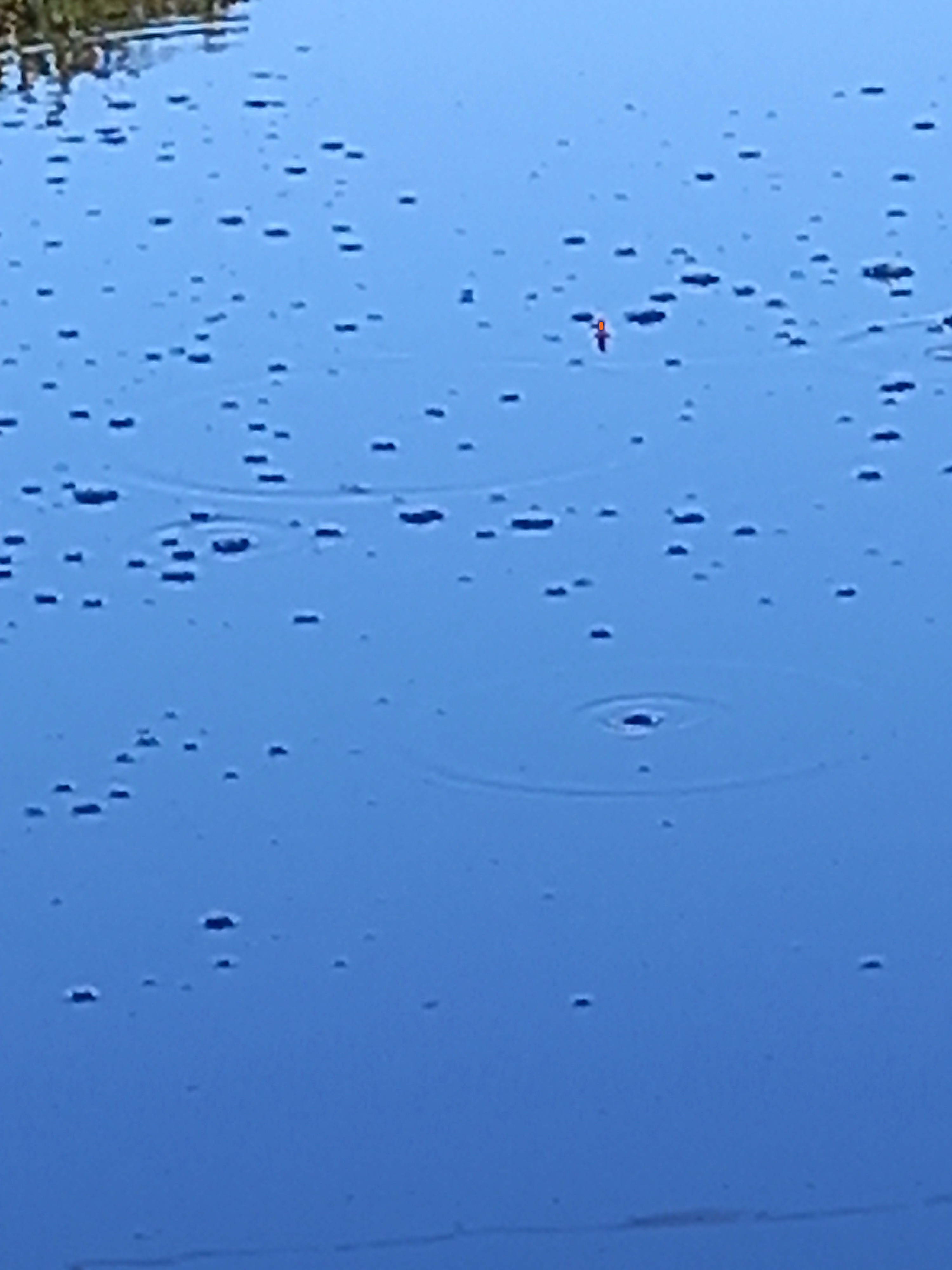 Float surrounded by Tench bubbles, fish feeding aggressively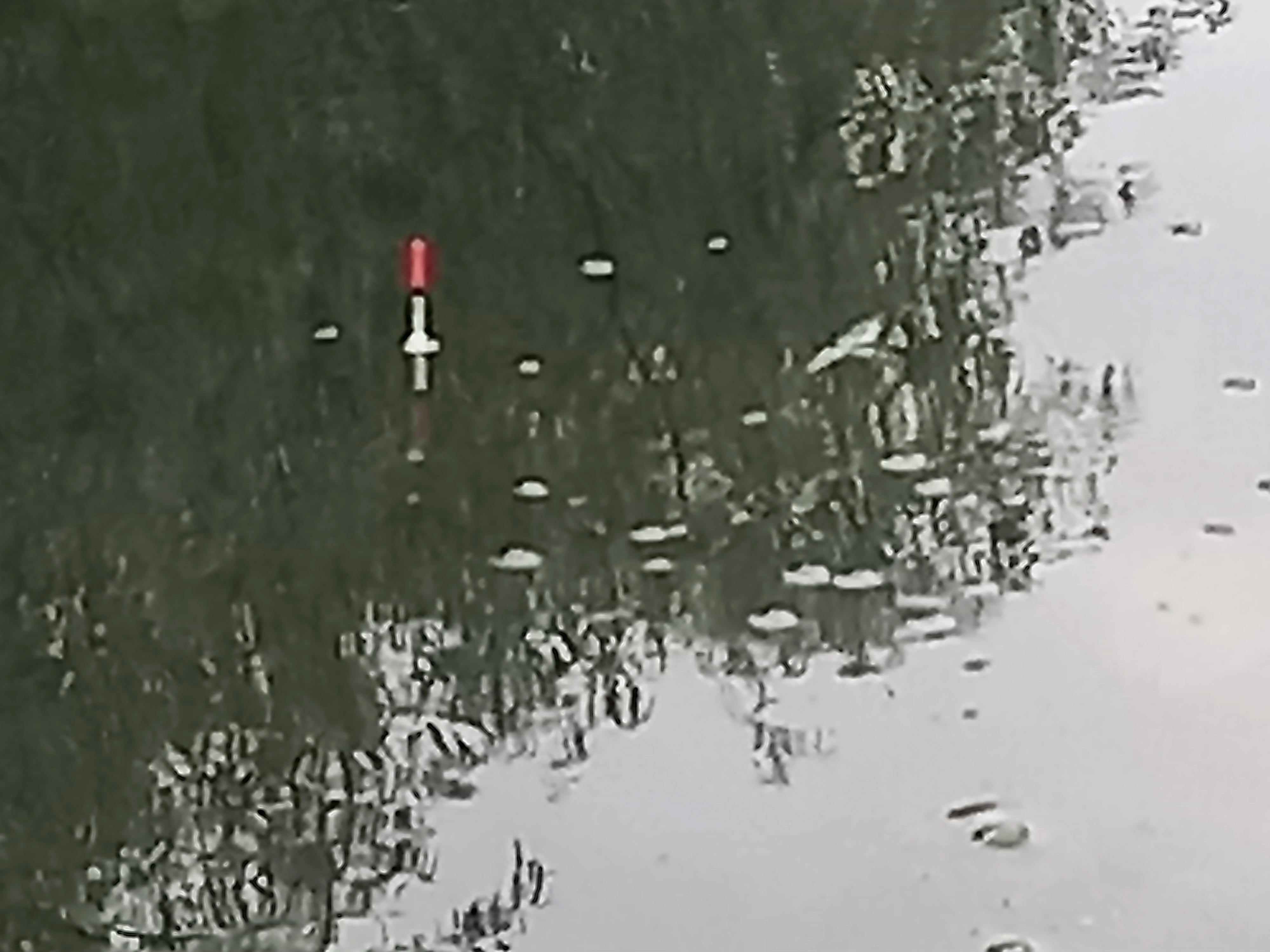 Classic "lift-bite"
The float twitched, then twitched again, and raised over an inch. Not yet, give it a second. It moves to the right and slips below the surface, and lift! The explosion is thrilling, a stubborn torpedo seeking out every underwater lily stem and weed bank possible, but keep the pressure on. The Toreon is powerful but forgiving, and finally subdues the Tench into submission, eventually slipping safely into the landing net. It is always a pleasure to look down at these almost varnished looking olive green tanks, that lie quietly in the net, the aching arm being the only indication of the power they possess when required!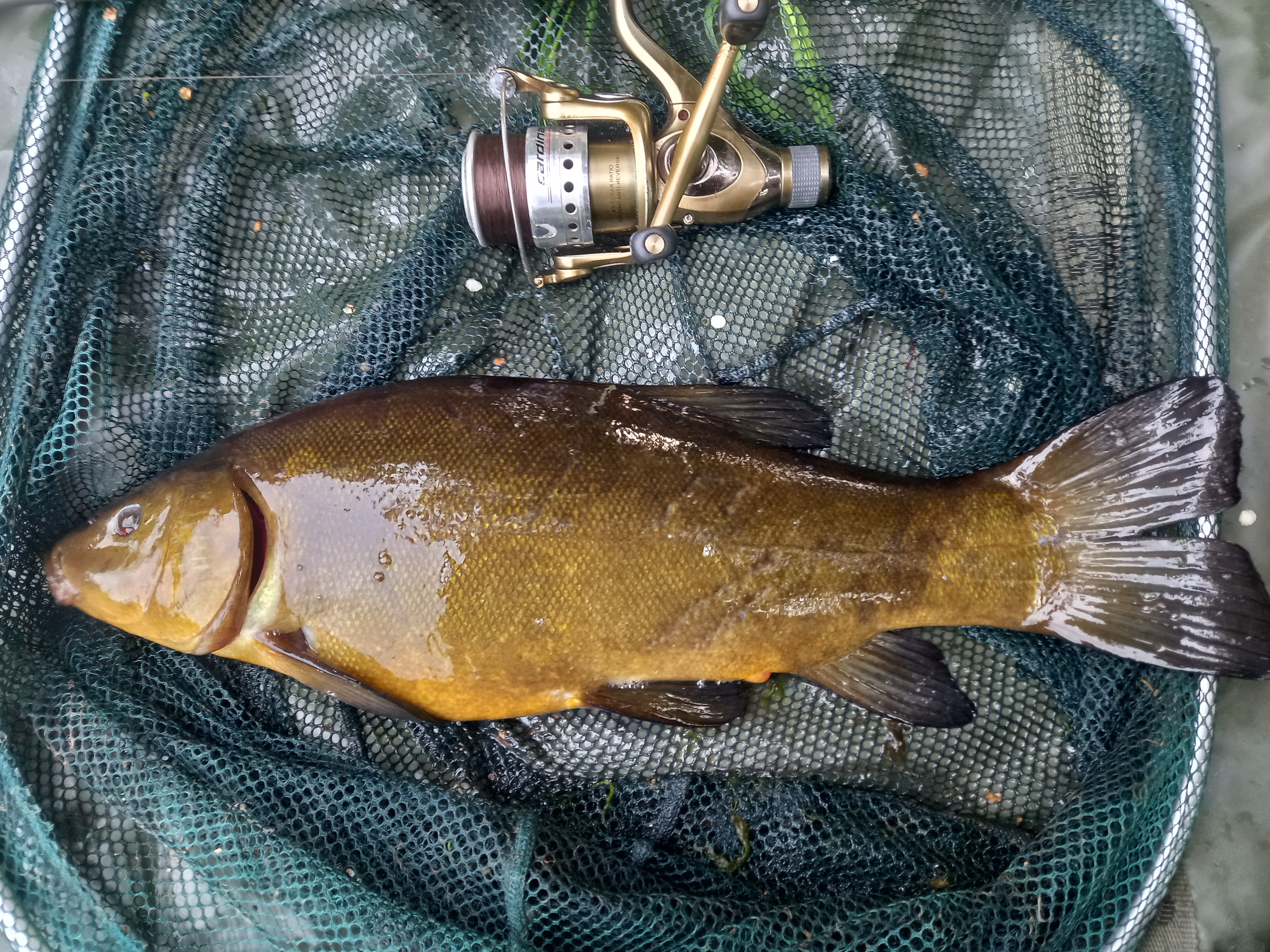 I was lucky enough to hook and land four stunning Tench on this particular evening, and for one day...one moment in time....all was perfect with the world. My mind was back on an even keel. The power of angling, and its ability to balance the mind should never be under-estimated.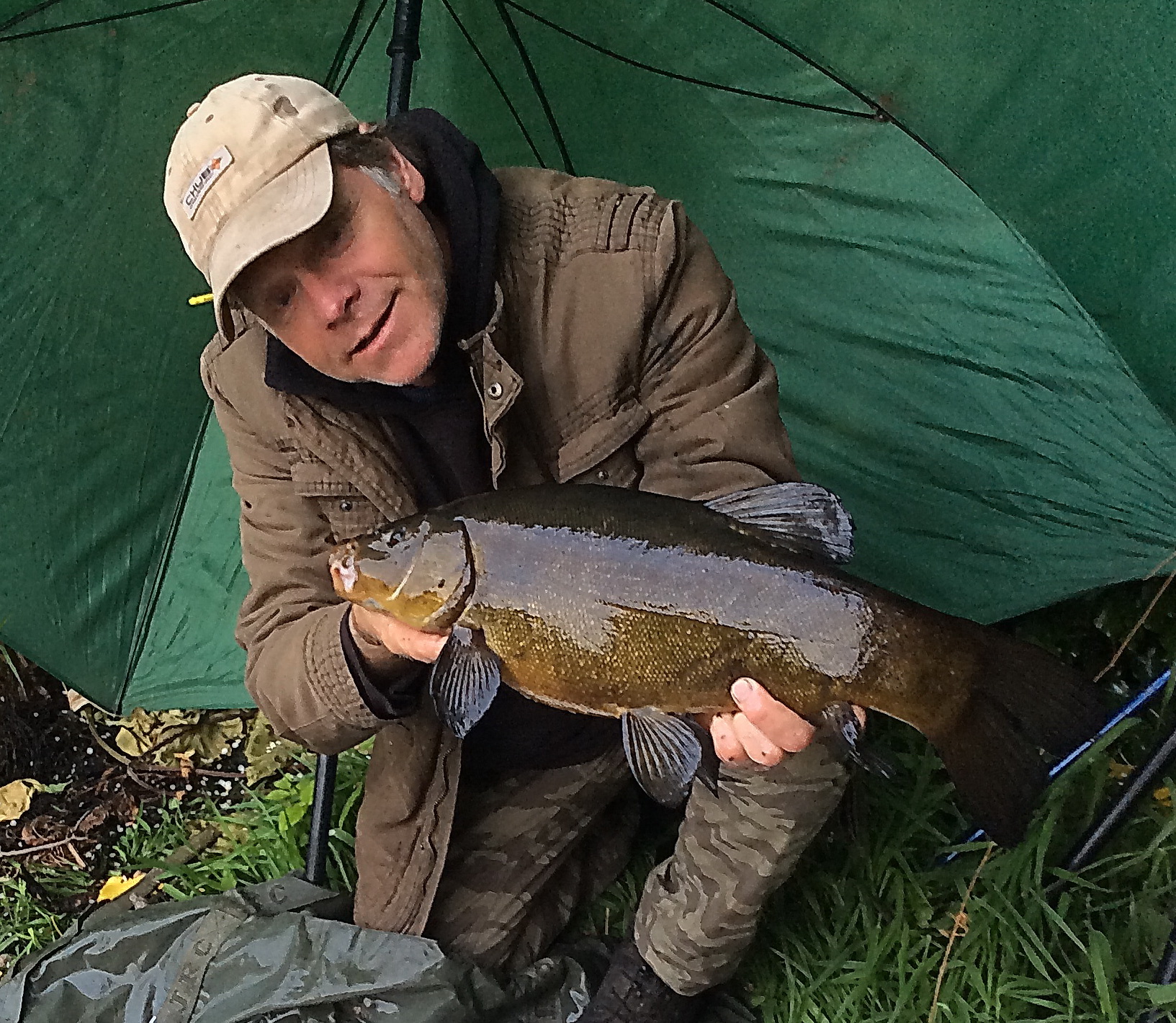 I am passionate regarding all Irish fish species, but there is something about Tench angling that captivates me. The balmy spring-summer mornings and evenings, the lazy, laid back feel of it all, the stillness of the water juxtaposed by the explosion of a hooked fish...whatever the mix may be, personally, it is intoxicating and puts Tench and all that goes with them at the top of my freshwater escapades.
I enjoyed writing this short article, I hope you enjoyed reading it. Tight Lines.
Back