Terrys Travels Gudgeon The prettiest mini-species?
Terry's Travels
Gudgeon
The prettiest mini-species?
As a self confessed specimen hunter targeting all available Irish fish species (looking for that "fish of a life-time"), it is fair to say, I have sought and caught most of what Ireland has to offer over my fishing years, with varying degrees of success.
They all have an angling attraction that has kept me interested, and returning for more. Some have been for their exciting fighting abilities, many for their beauty and the stunning Irish locations wherein they are to be found, but also, it's the challenge to locate, hook and land that individual special fish that I find so appealing.
Sometimes, success can be put down to pure luck. However, by doing the home-work, which includes exploring and gaining knowledge on a particular species and their habitat, along with seasonal movements and feeding regimes, it can make the whole experience extremely rewarding, with a greater chance of consistent success.
With this in mind, I was intrigued to hear that the Irish Specimen Fish Committee had recently added four new targetable species to their already extensive list. These would be classed as mini-species, but they offered a new aspect to the specimen hunting challenge, and it whet my appetite!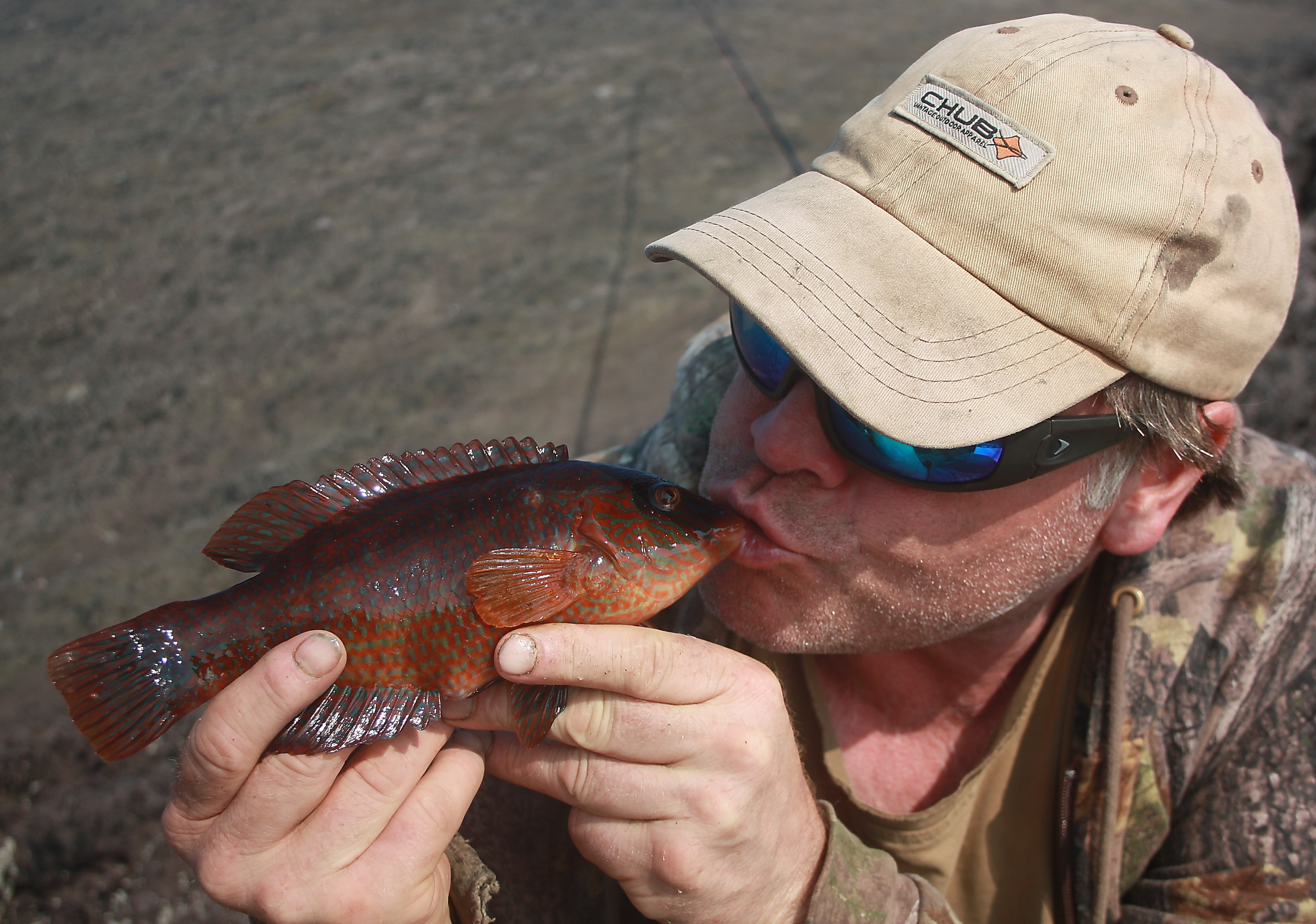 Specimen Corkwing Wrasse last year
The four new species are Corkwing Wrasse, Shore Rockling and Scorpion Fish from the marine environment, along with Gudgeon, a freshwater river species. I soon achieved the first two (see previous articles) but as for the latter pair, I had yet to make a serious attempt. This, as with many previous escapades, eventually fell into the hands of fate!
http://www.angling-ireland.com/back__at_the_ballans
http://www.angling-ireland.com/shore_rockling_part_3
Recent Shore Rockling challenge
A Tench campaign on the Broadwater Canal was briefly interrupted one evening by a lad that introduced himself as Arran Hutchison, and we happily chatted away as anglers do for an hour or so. He seemed a knowledgeable angler, involved in the match scene as well as pleasure angling, and also, like myself, enjoyed targeting many species throughout Ireland. I mentioned Gudgeon, as they were on my mind at this time, and he immediately offered me a few pointers.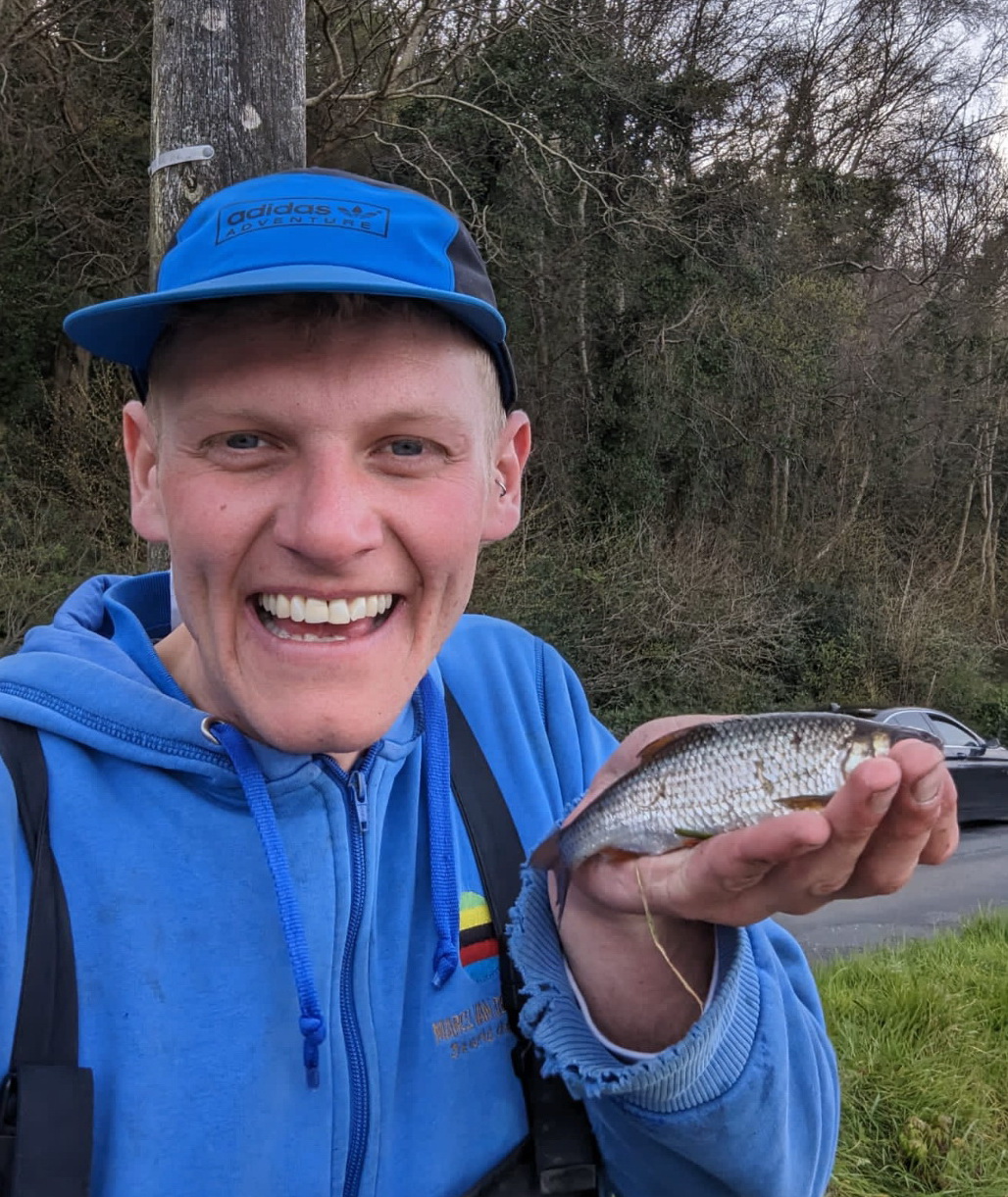 Arran Hutchison to the rescue!
With the specimen size set at fourteen centimetres, my target mini-species would need to be sizeable, and he promptly showed me a photograph of a recent catch almost spanning the width of his hand. It's laughable I realise now, but I actually measured his hand, which put the Gudgeon easily over fourteen centimetres, and from this chance encounter, and helpful local knowledge....I now had a venue and possible new challenge to meet.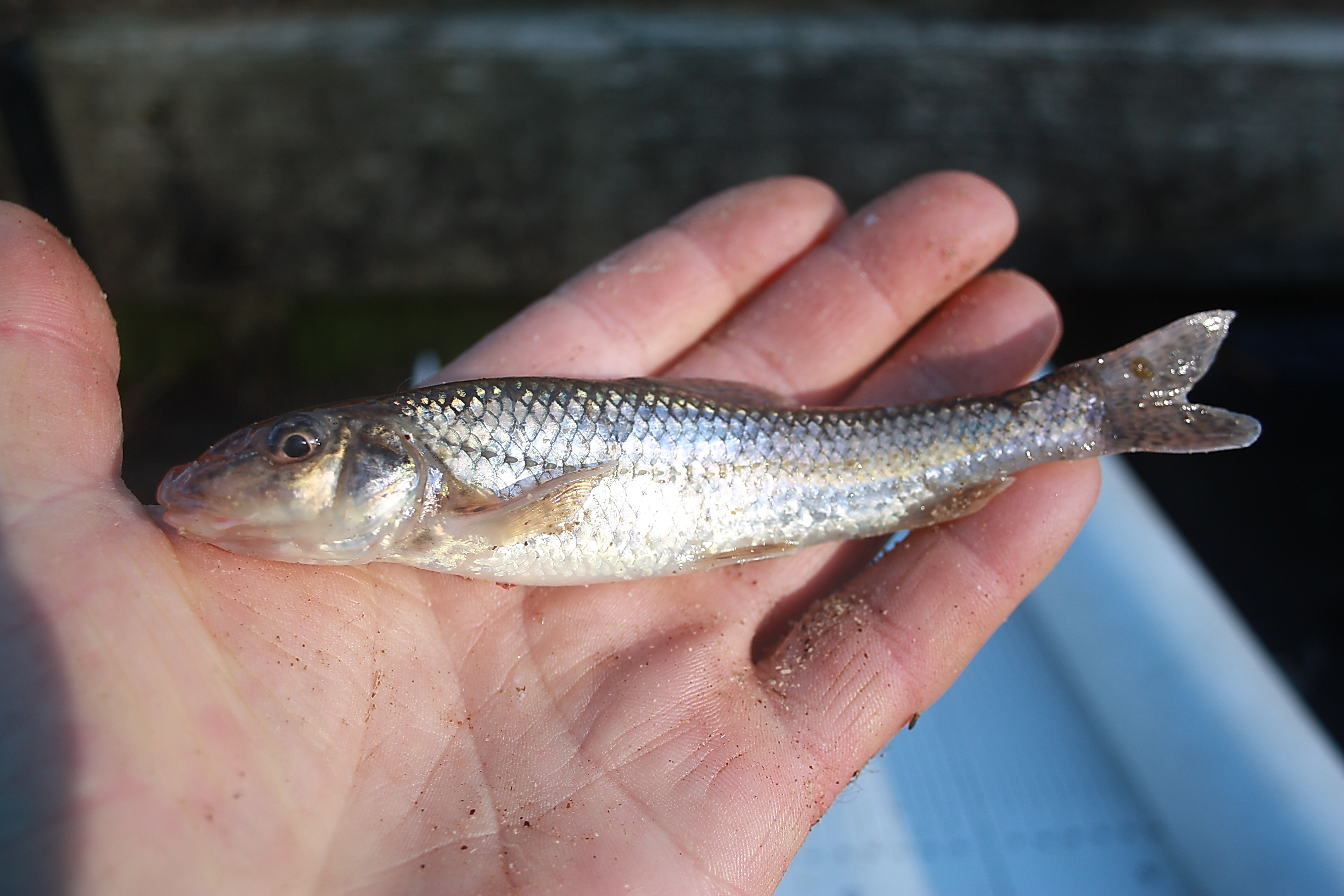 I could hardly wait to hit the new mark, and my next angling opportunity saw me bank-side, tackling up with what I imagined would be the best bait and tactics possible to find a fourteen centimetre + Gudgeon. I didn't blank, but let's just say my maiden trip was far from successful.
I rang Arran later that evening for further information. "Oh, it's not a summer venue, I forgot to mention, you need to fish it during the winter months, in flood, when they congregate in the calmer waters out of the main flow. They aren't there in the summer". Ah.....hence the need for good research and homework, as previously stated!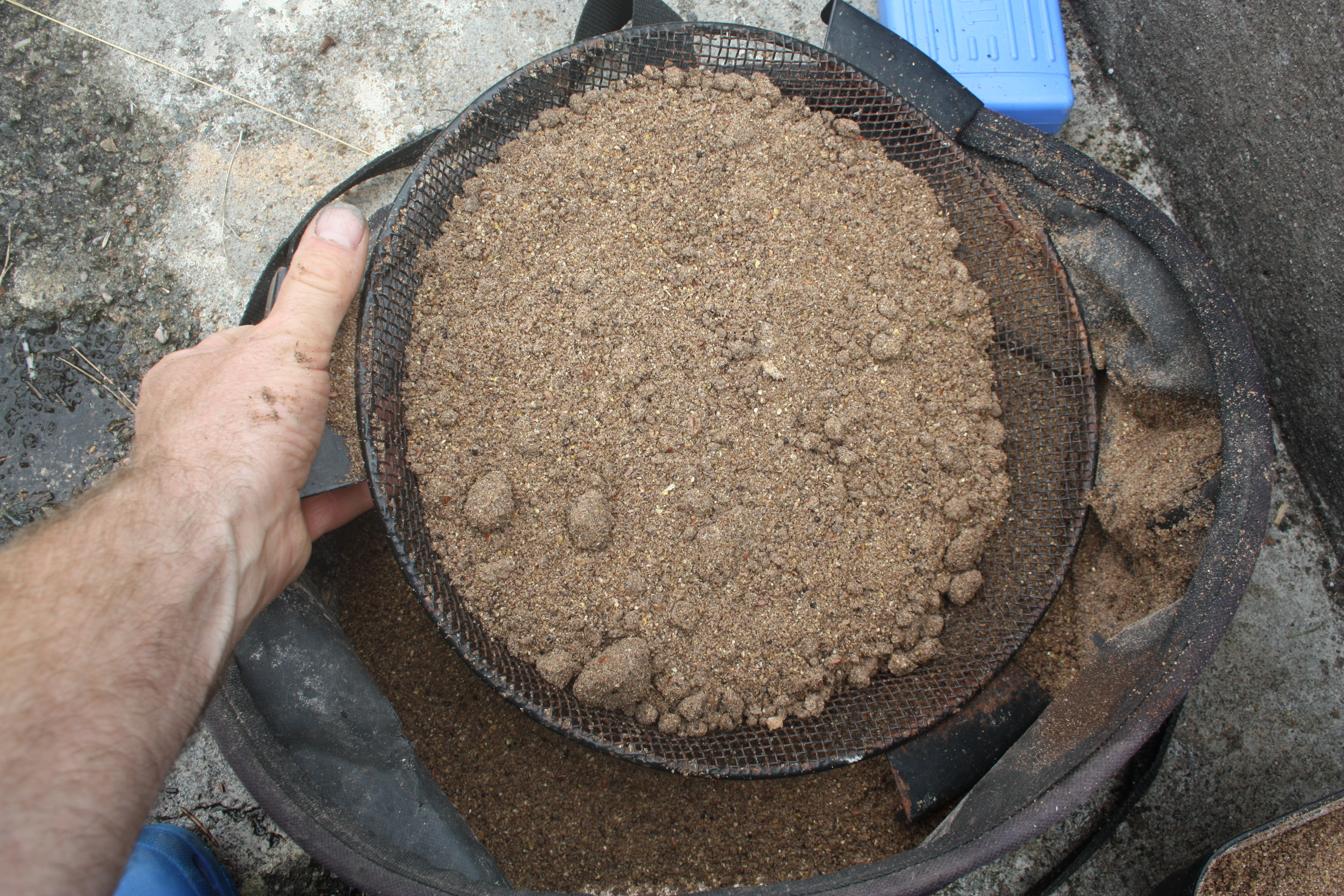 Groundbait sieved, to remove lumps and aerate it for added "fizz"
It wasn't a wasted trip however. I now had a feel for the venue, and could fine-tune my tackle and tactics, ready for another visit, hopefully this time under the correct conditions. So I happily spent my Summer-Autumn weekends targeting other species until the guaranteed arrival of our first winter floods.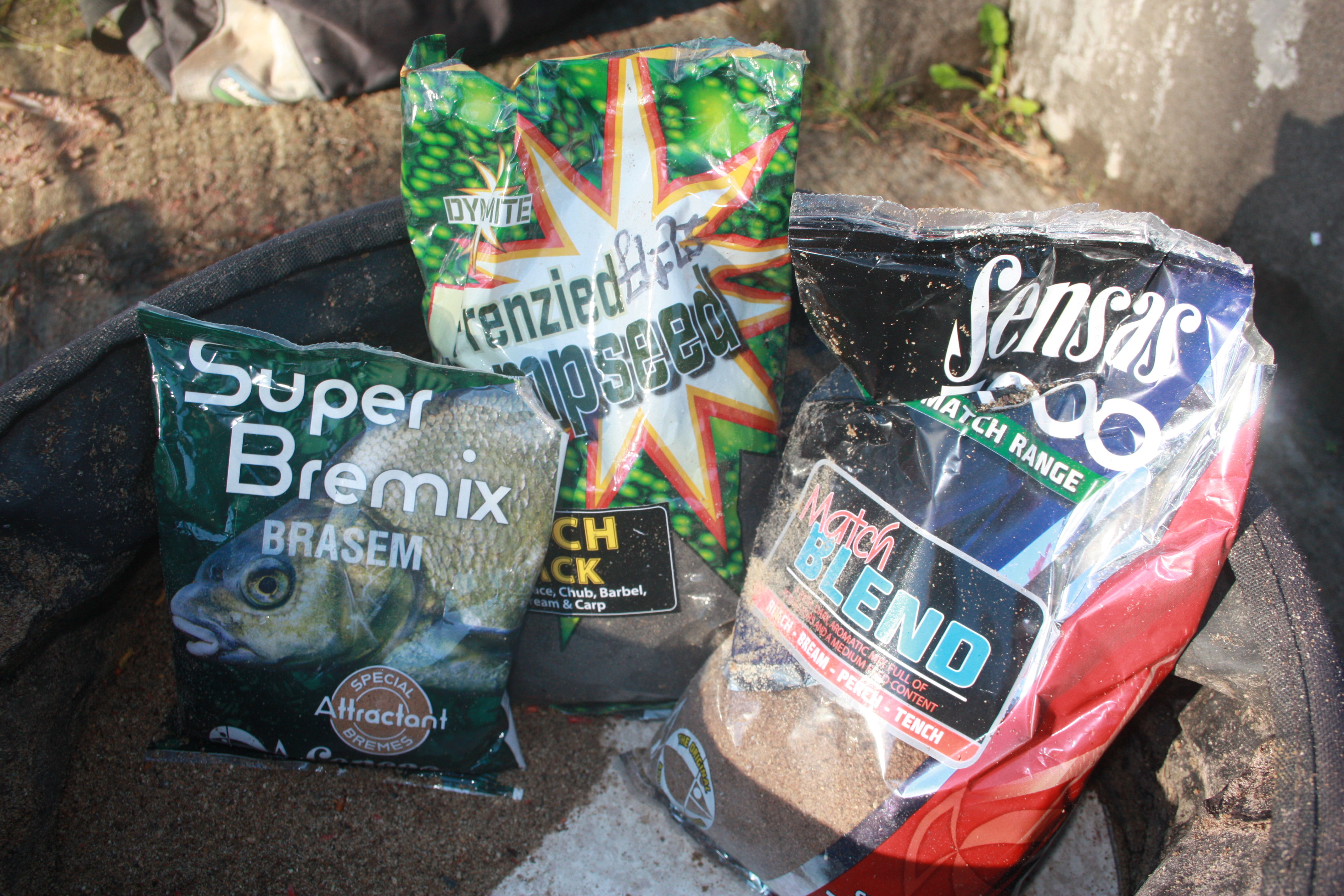 Continental style mix, keep it dark, Gudgeon wont like high-lighting themselves over bright groundbait!
The floods appeared, in full swing in October, and, armed with quiver-tip gear, maggots, casters, hempseed, pinkies and continental-style ground-bait, my Gudgeon weekend was set in motion. Although I'm a former match angler, I'm no expert in targeting Gudgeon in particular, but rightly or wrongly, I approached the challenge as follows....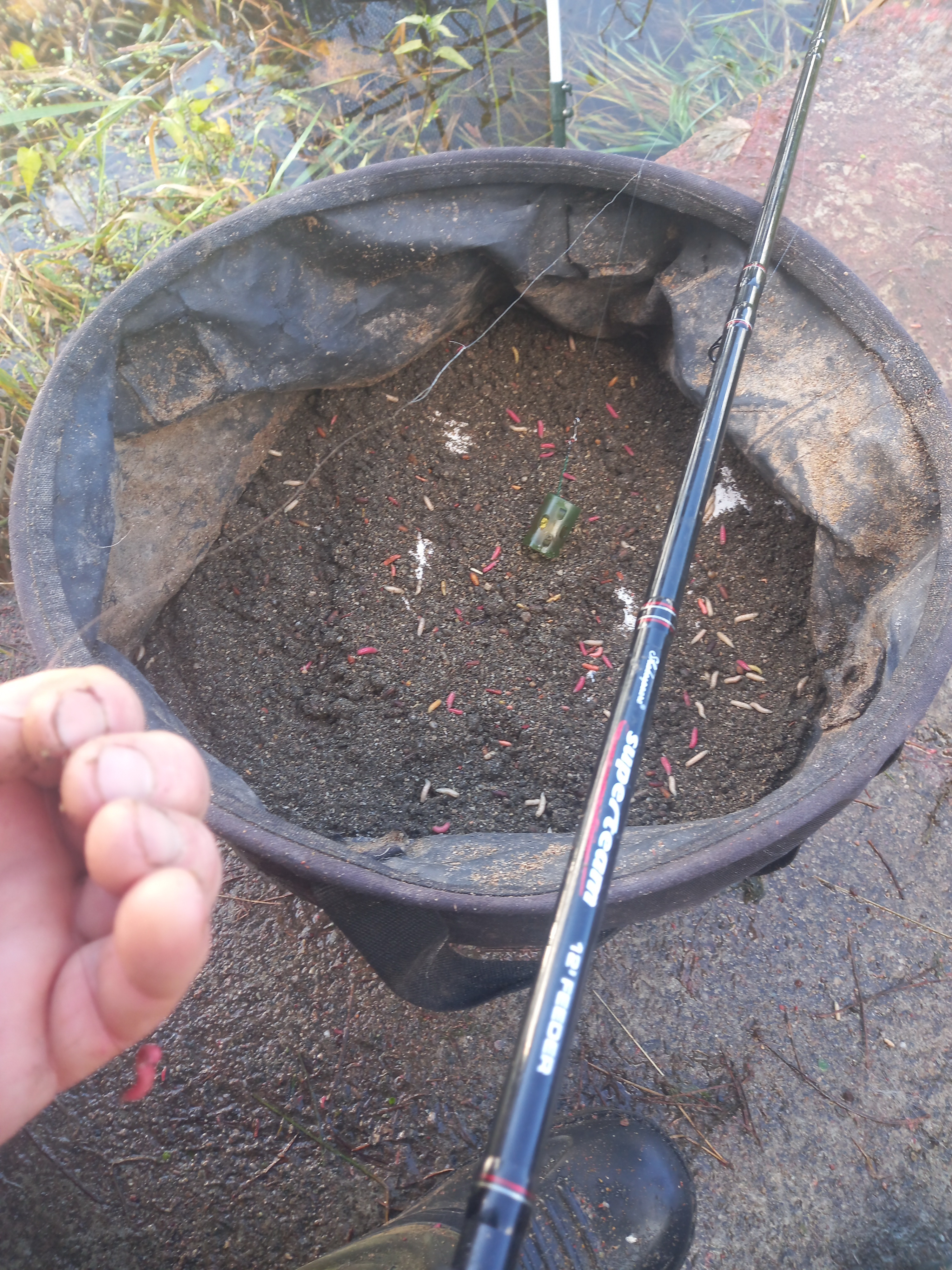 I decided to use ledger tactics, with quiver-tip and swim-feeder. Gudgeon are primarily "bottom-feeders" and I didn't wish to waste time targeting mid-water species. Although a mini-species, Gudgeon are reasonably aggressive, so I opted for a size 12 spade end hook, with three maggots, pinkies or casters, in a bid to deter smaller fish and sort out the larger specimens. Mainline was six pound b/s braid with a ten foot nylon leader, light, small feeder, and two pound b/s hook length (there are decent Bream here). I used my old faithful Shakespeare Superteam Quiver-tip and matching reel.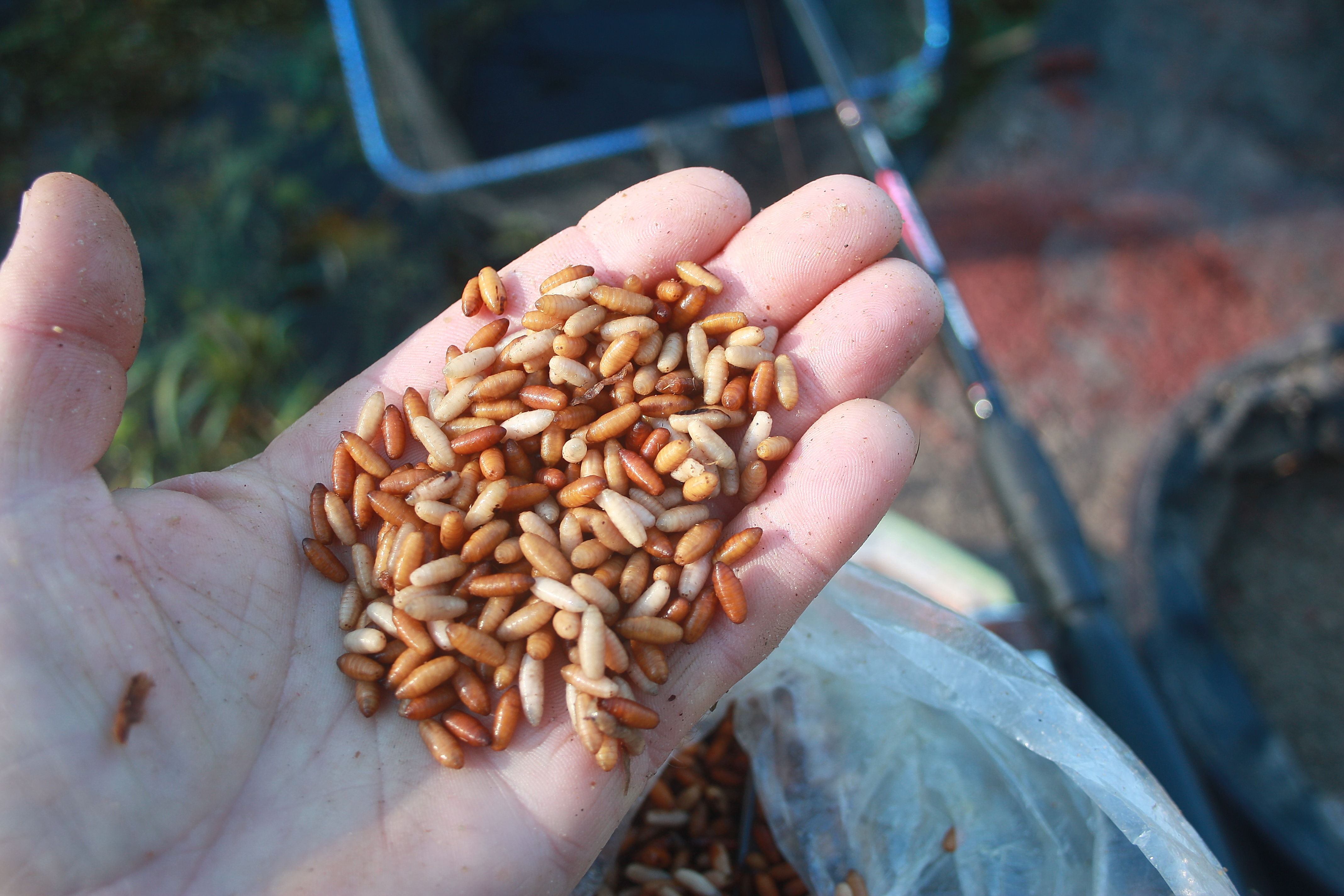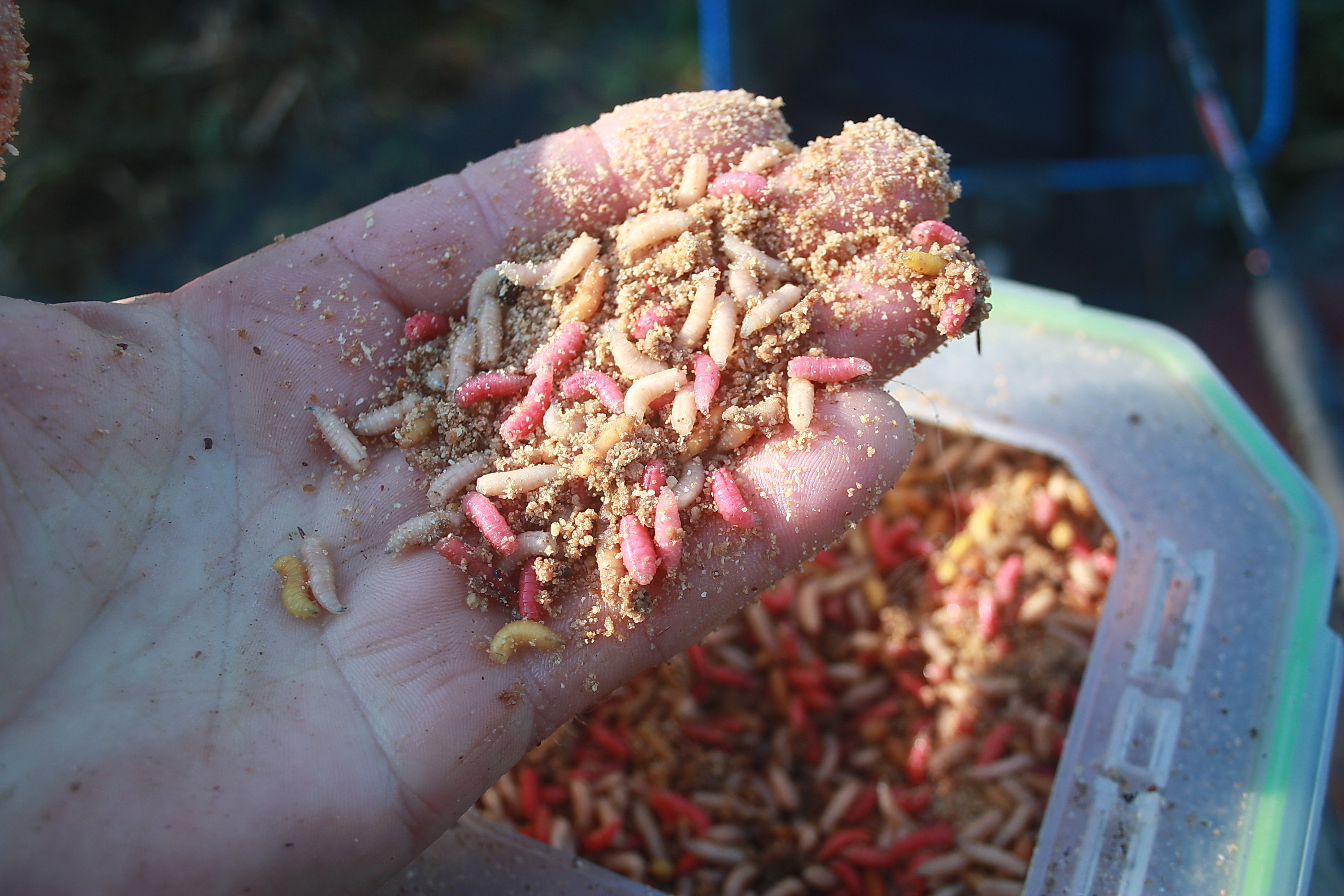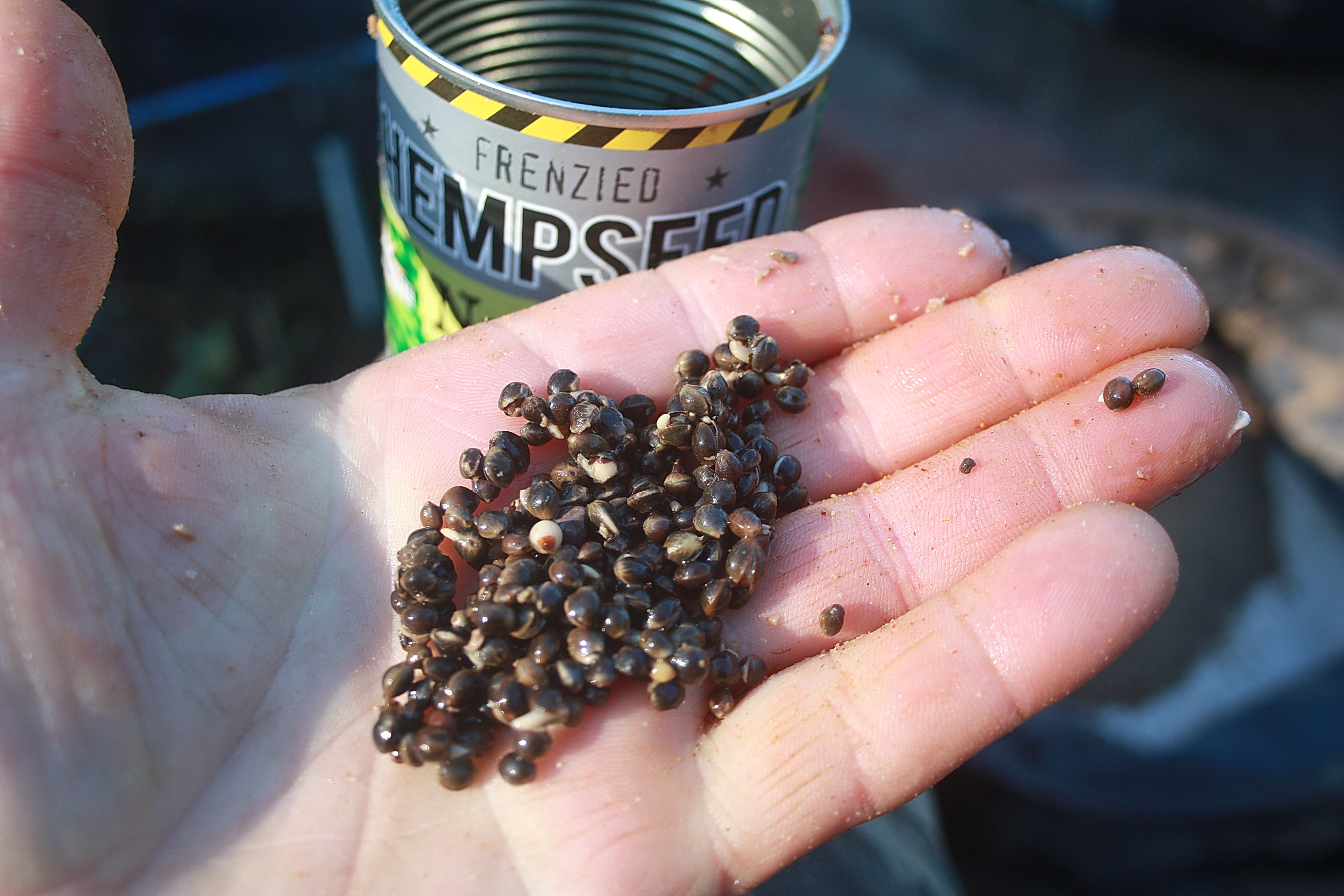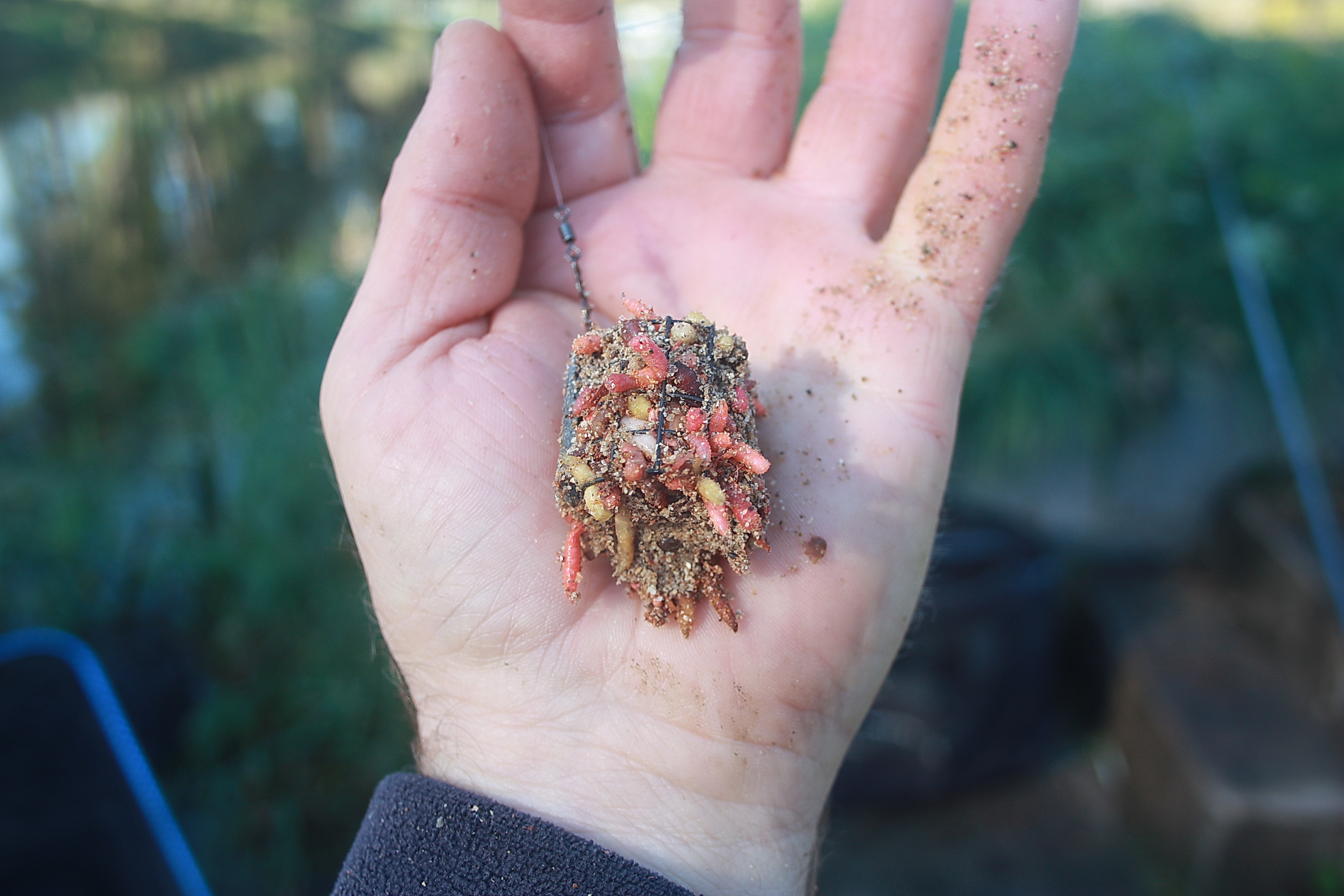 Packed full of treats
Beginning with checking the river bed for "snags" by casting and retrieving the empty feeder, all seemed well. A common mistake is to pre-bait an area, only to later find hidden snags making it impossible to fish! There is a "drop-off" or well defined ledge a rod length out, and a similar feature on the far side. I opted for the far side, away from disturbance and accurately catapulted twenty small balls of well-packed feed along the bottom edge of the ledge, fishing the feeder directly over it.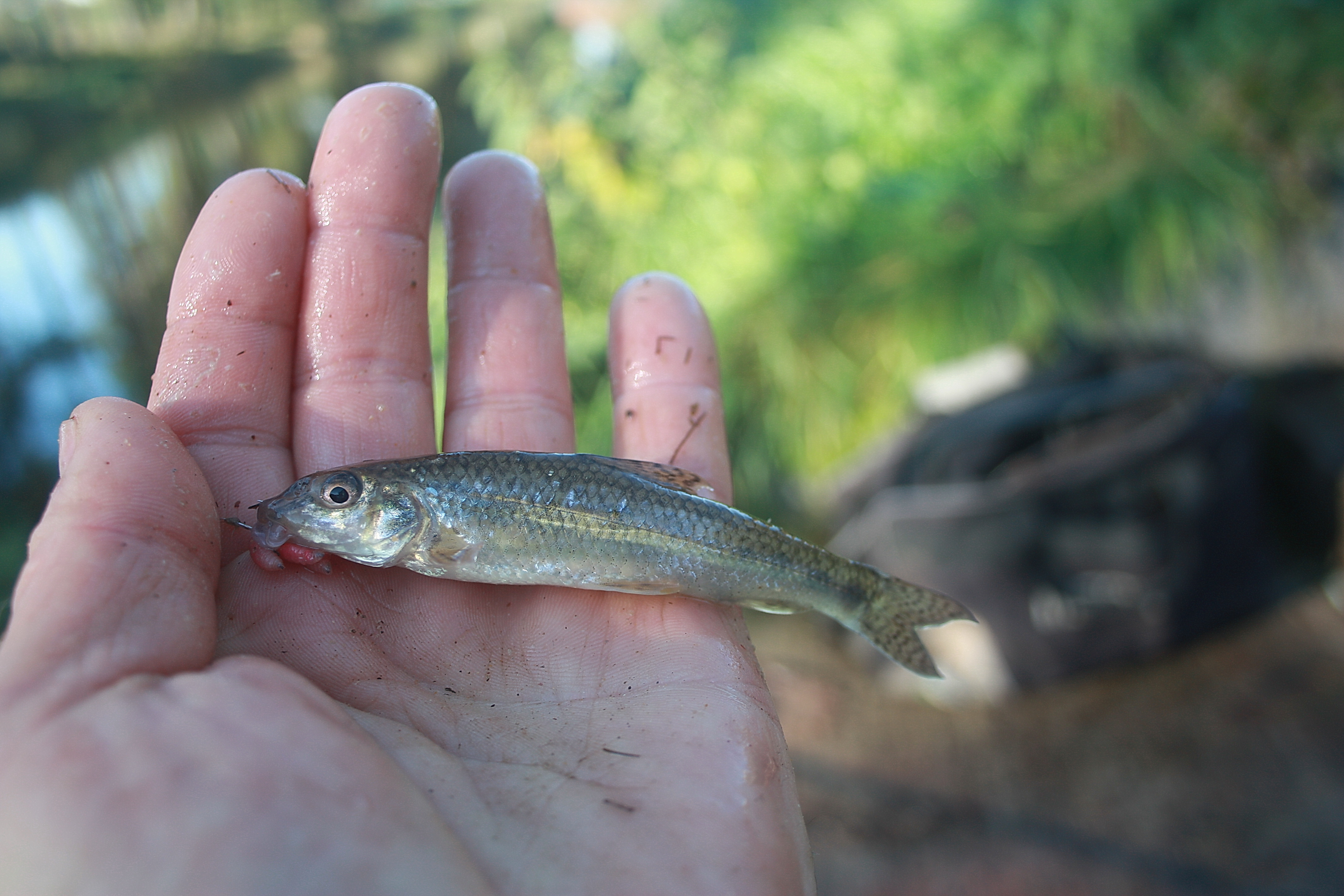 Less than an ounce and about ten centimetres in length, a typical Irish Gudgeon
Fish responded almost immediately, predominant species being Roach with sizeable Perch making a show throughout the session. It wasn't long before I found the target species, decent normal size although nowhere near the fourteen centimetre bench mark, but it certainly showed this venue had promise!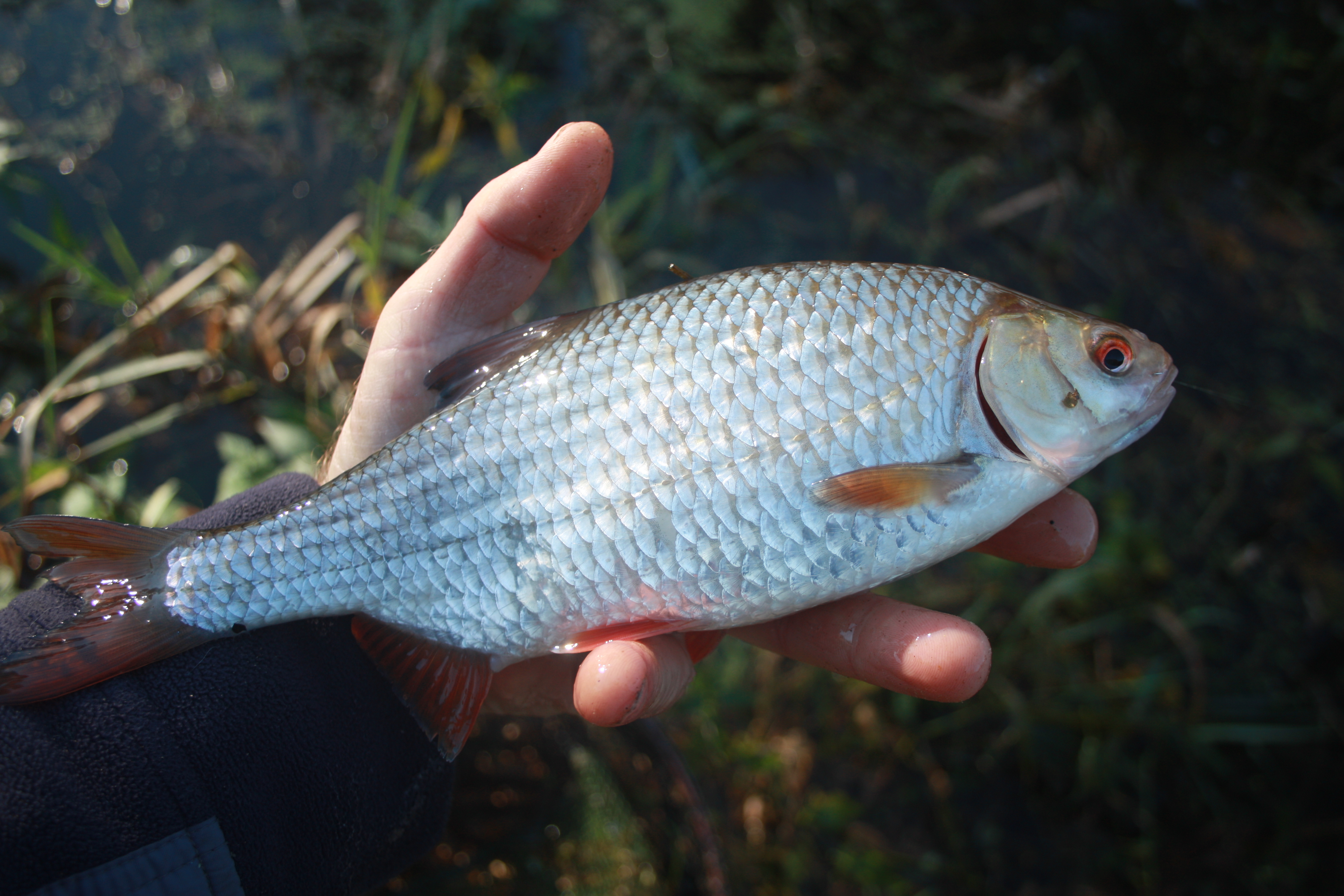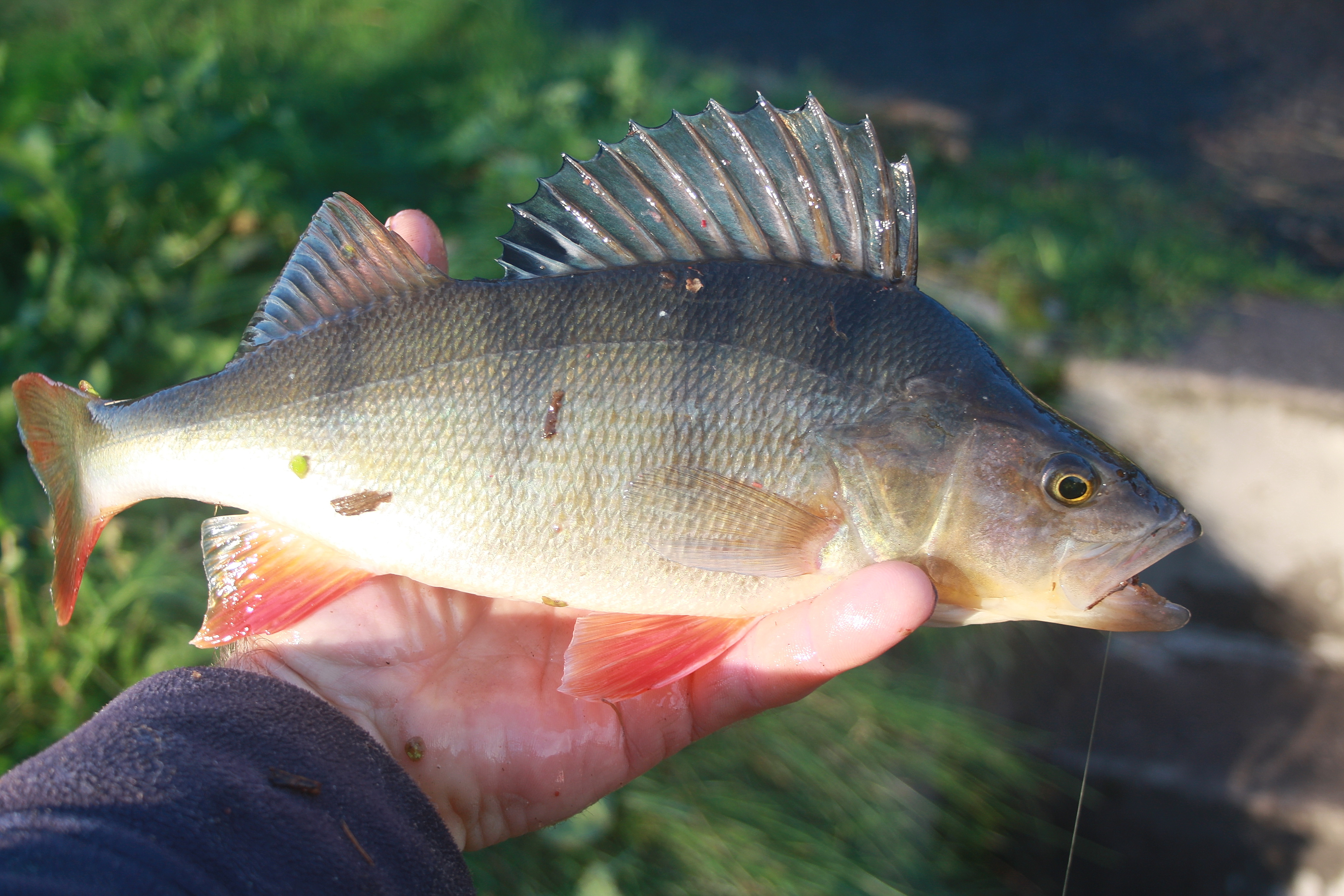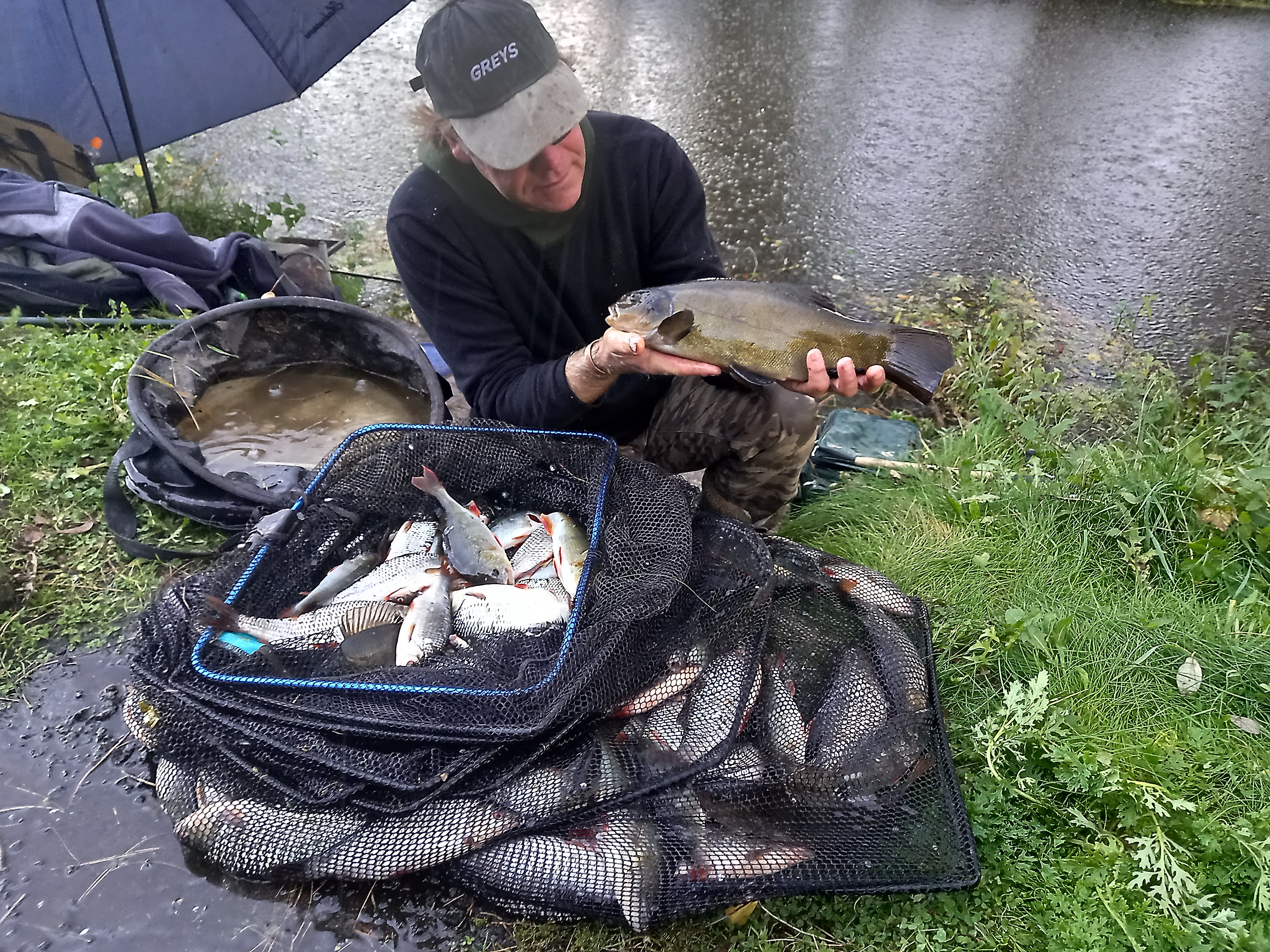 Very enjoyable session, the tiny Gudgeon were kept safe in a bucket of water!
Of course, I hoped for a specimen, but with constant action, it was an extremely enjoyable session whatever the outcome. The Bream failed to show, they can be finicky during these colder months, but I did manage to hook and land a bonus Tench, a pleasurable surprise! I asked a lad further along the bank if he wouldn't mind taking a photograph, he practically called me a liar! "no Tench here mate, and I've fished here all my life". Needless to say, he was a little gob-smacked when I lifted out the keep-net !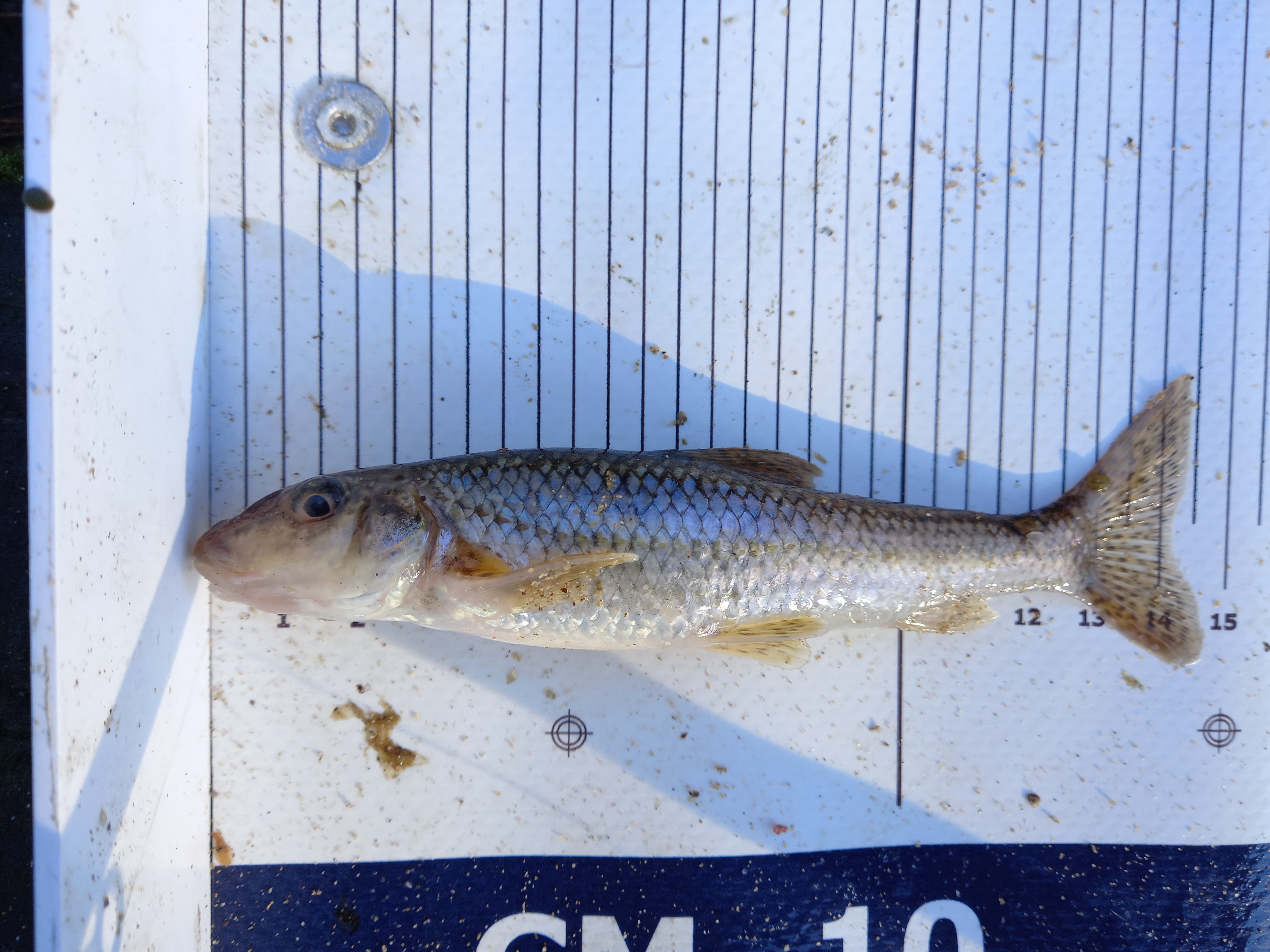 A specimen at last! 14 cms to the V of the tail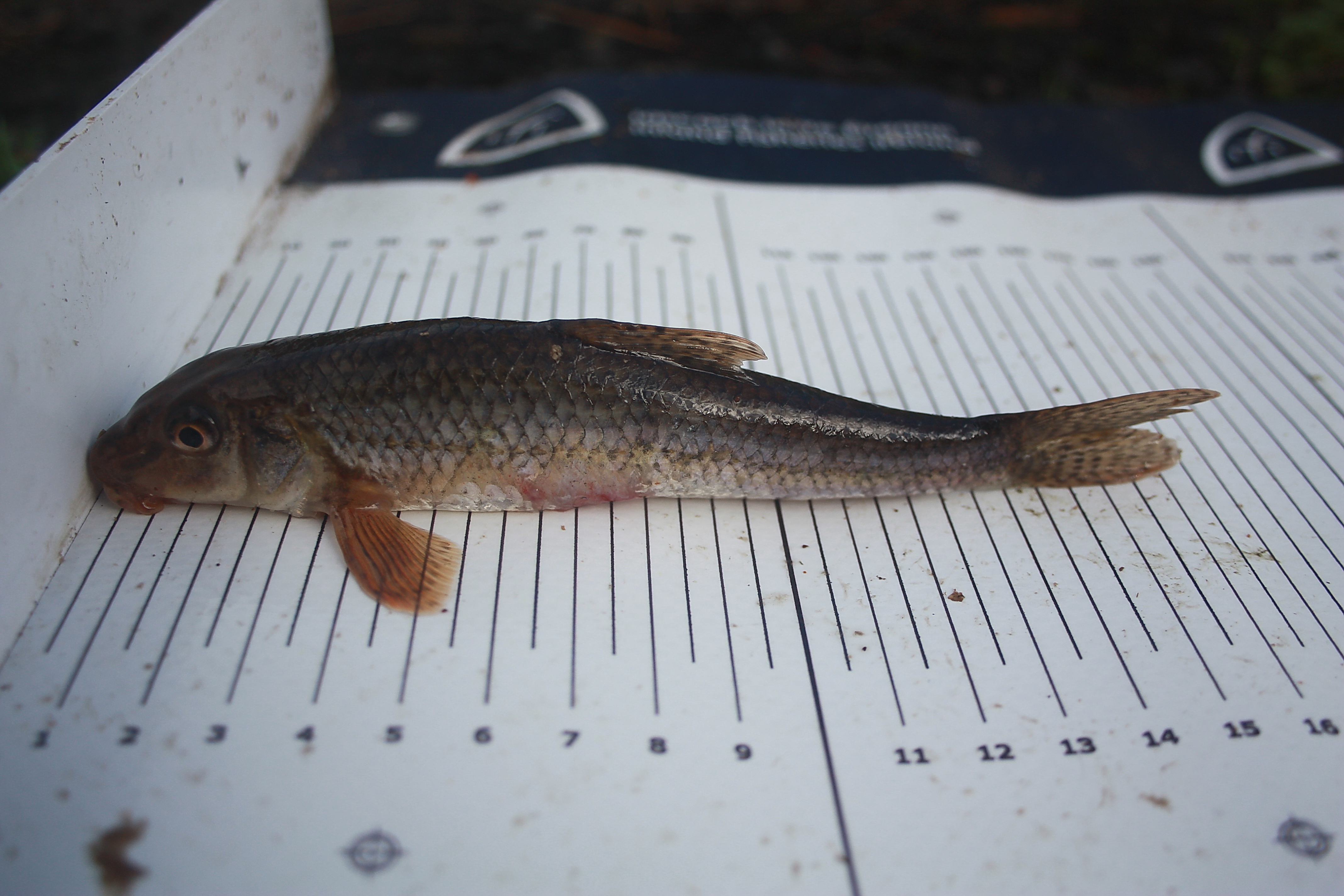 Plenty of Gudgeon made an appearance throughout the short day, and I am delighted to say, I finished with four over the hallowed fourteen centimetre specimen length. I would like to thank Arran, whom I am still in contact with ( I've promised him a day targeting Skate!) for his accurate info. With three out of four mini-species caught, boxes ticked, just the Scorpion Fish to find, I fear it may not be quite so straight forward!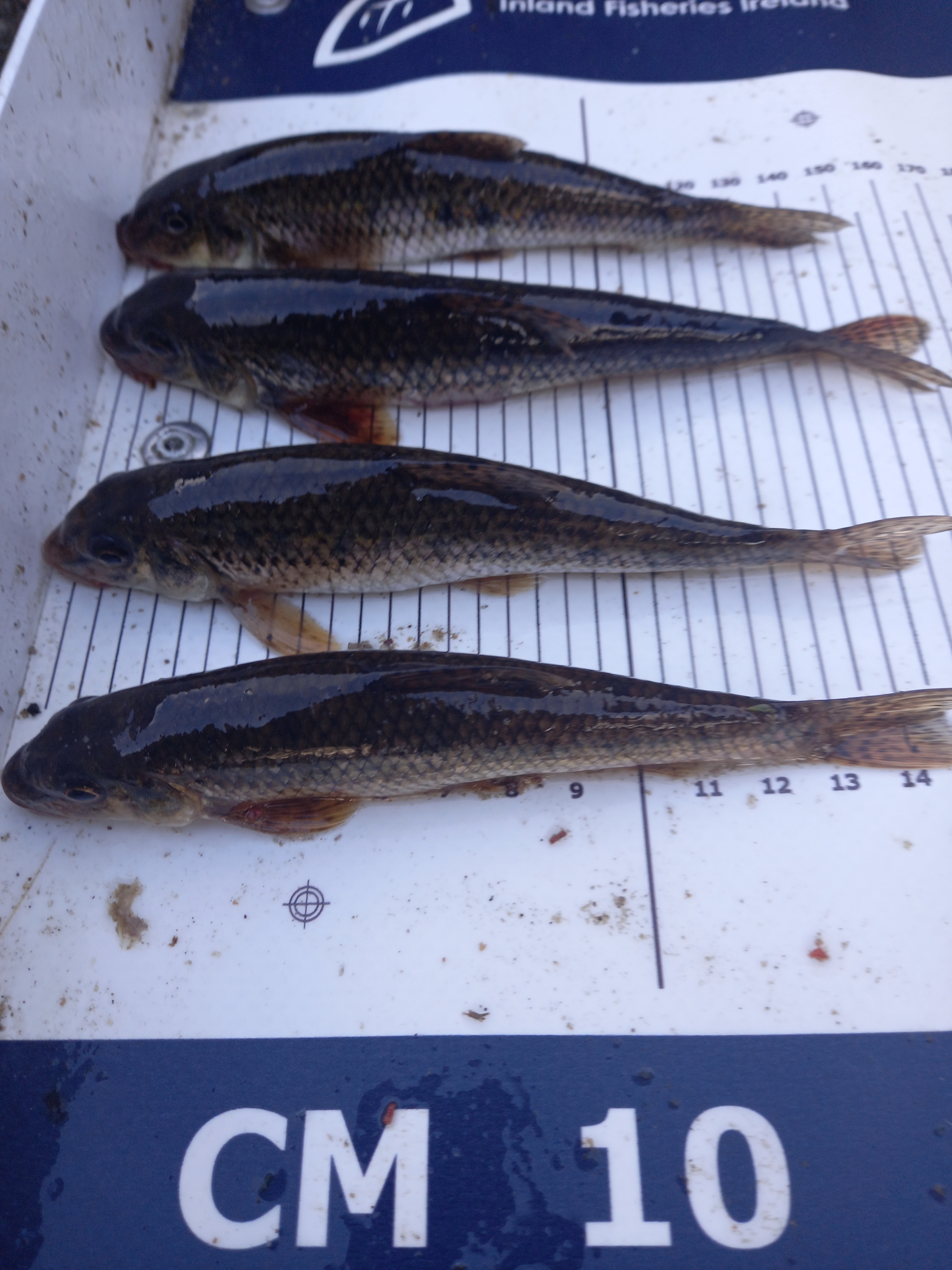 Back